Royal Oak is one of the most popular sports watches, in my opinion, its popularity is second only to Hublot Big Bang. Among so many Royal Oak models, the most classic is 15400, the Royal Oak 15400 has a diameter of 41mm, which is not too large and very suitable for most men. Royal Oak 15400 also has several dial versions of black, blue, white and grey, here it is the one with grey dial.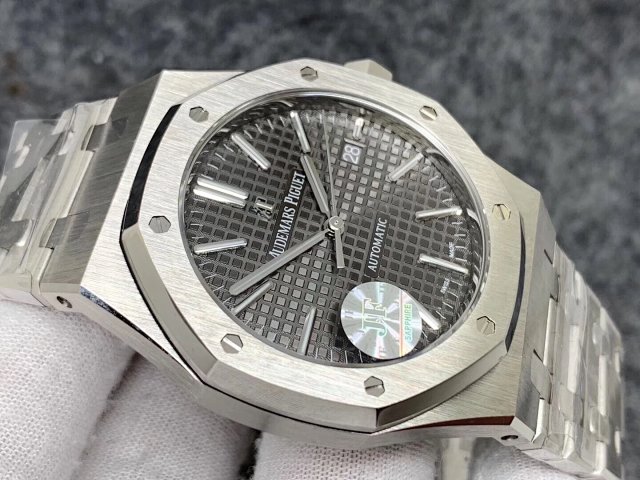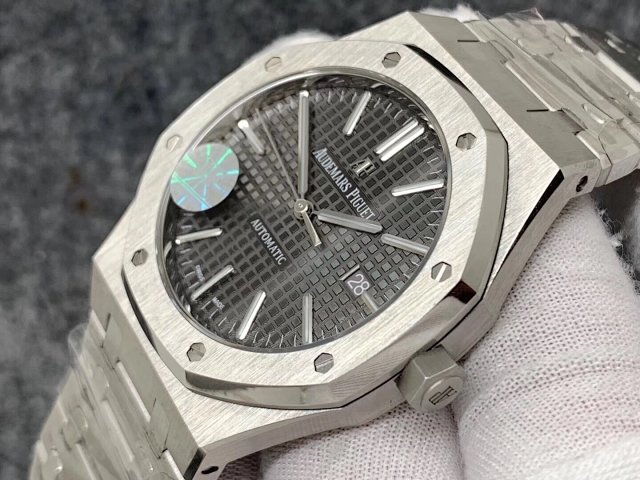 Royal Oak 15400 has a very simple design, so it is always the hottest model for various watch manufacturers to replicate. However, after seeing so many replicas from different factories, the best one is made by J12 factory, we call it JF here. No other factories can compete with JF, which still continuously improves this watch, now this one is the latest V5 edition they just published several days ago, with a lot of improvement upon previous version.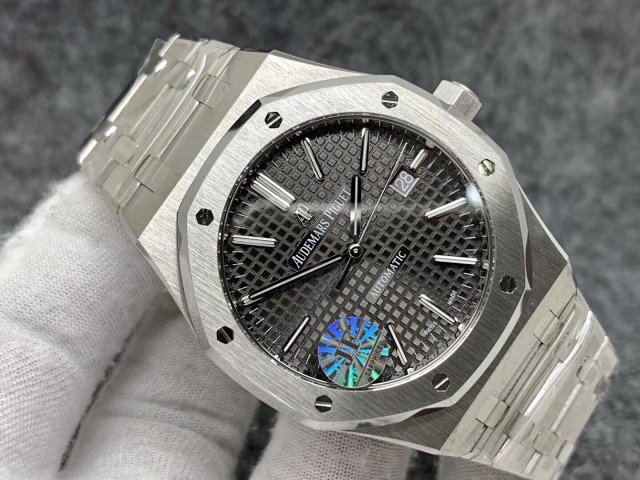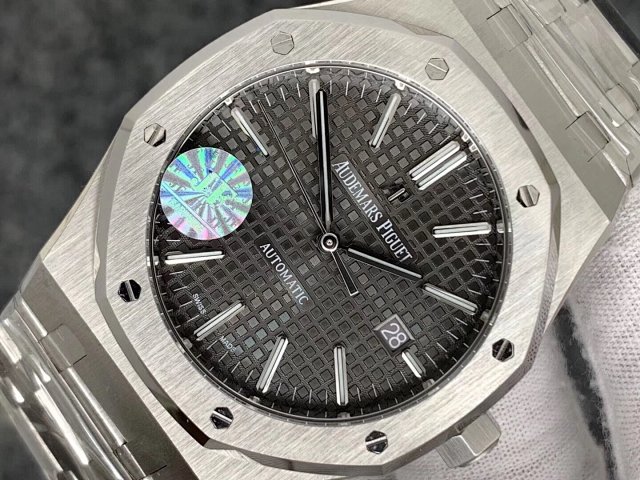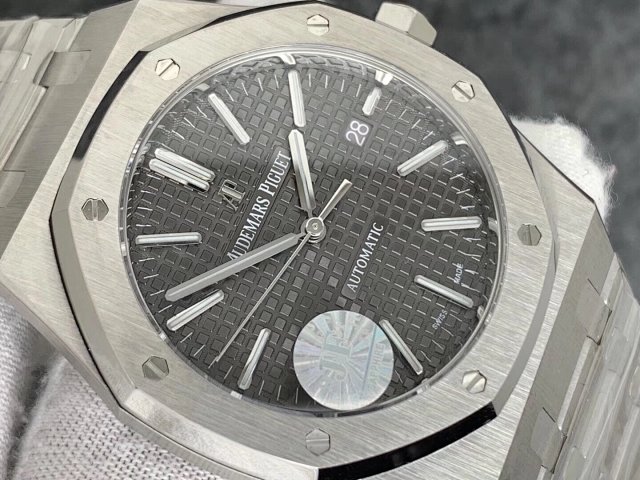 First, open the clasp and check the "AUDEMARS PIGUET" engravings, they are more three-dimensional, the sand-finished background is more delicate. The "AP" engraving on the buckle looks more three-dimensional, and it has the same sanded texture as genuine watch. Third, the checkers on the grey dial have the same size as genuine, each checker is closer to that on genuine in size.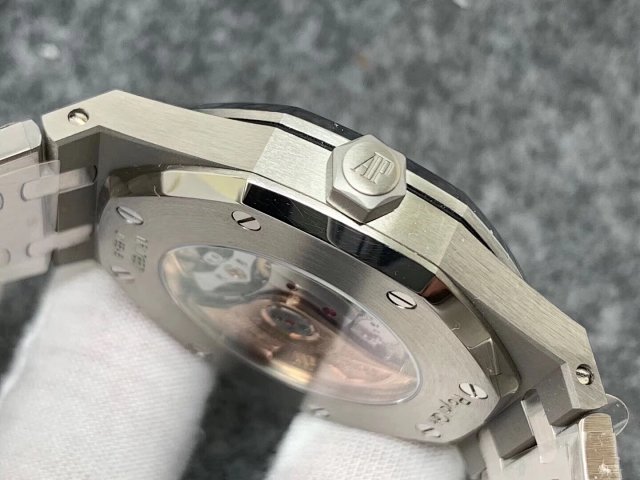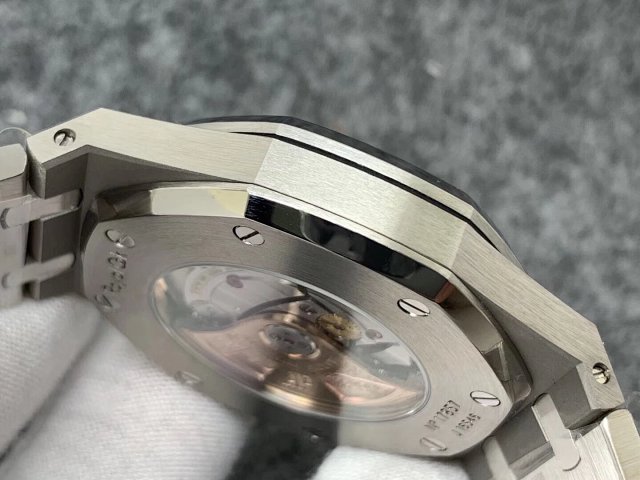 I never doubt the case finish of Audemars Piguet replica watches from J12 factory, because they never let me down. The case finish JF has done on their Audemars Piguet watches can be even compared with that of genuine Audemars Piguet, even the Rolex replica watches made by AR, which is a sub-factory of J12, have already inherited the exquisite manufacturing process from JF.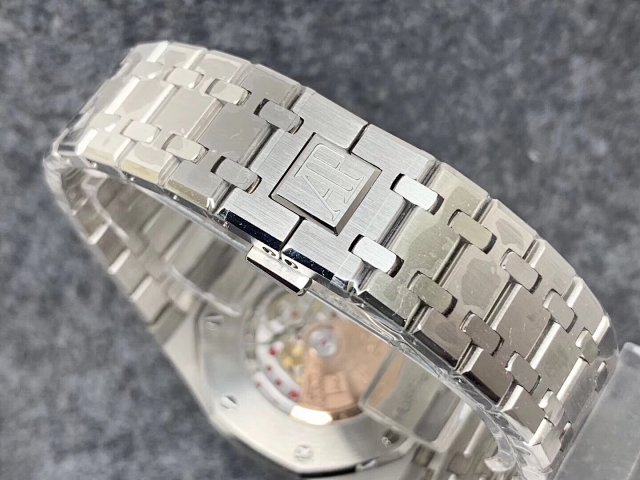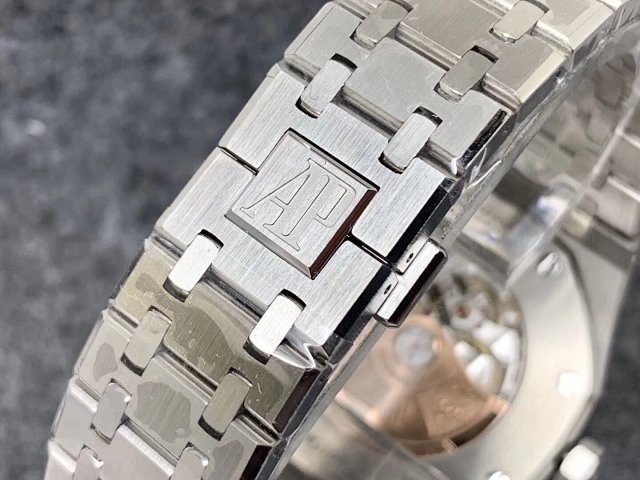 About the movement, it is a big advantage of JF. The 15400 is equipped with a clone 3120 movement, which is firstly developed by JF. Because the movement is modified on the basis of a genuine Miyota 9015, so it originally has a super accuracy and stability. The auto rotor and movement plates are decorated by JF according to genuine Audemars Piguet 3120 Calibre, check those sculptures on the auto rotor, they are very close to genuine movement, the jewels on movement plate also have correct color tone.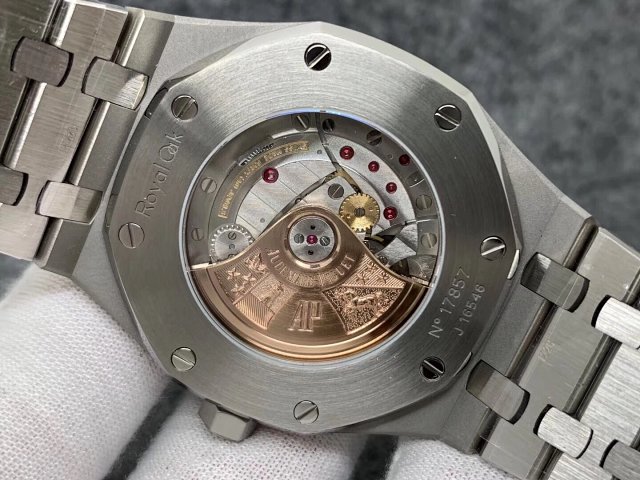 Having been updated to V5 edition, every detail on this replica 15400 has reached to be perfect. It is the best version, you do not need to wait and it is time to buy now.