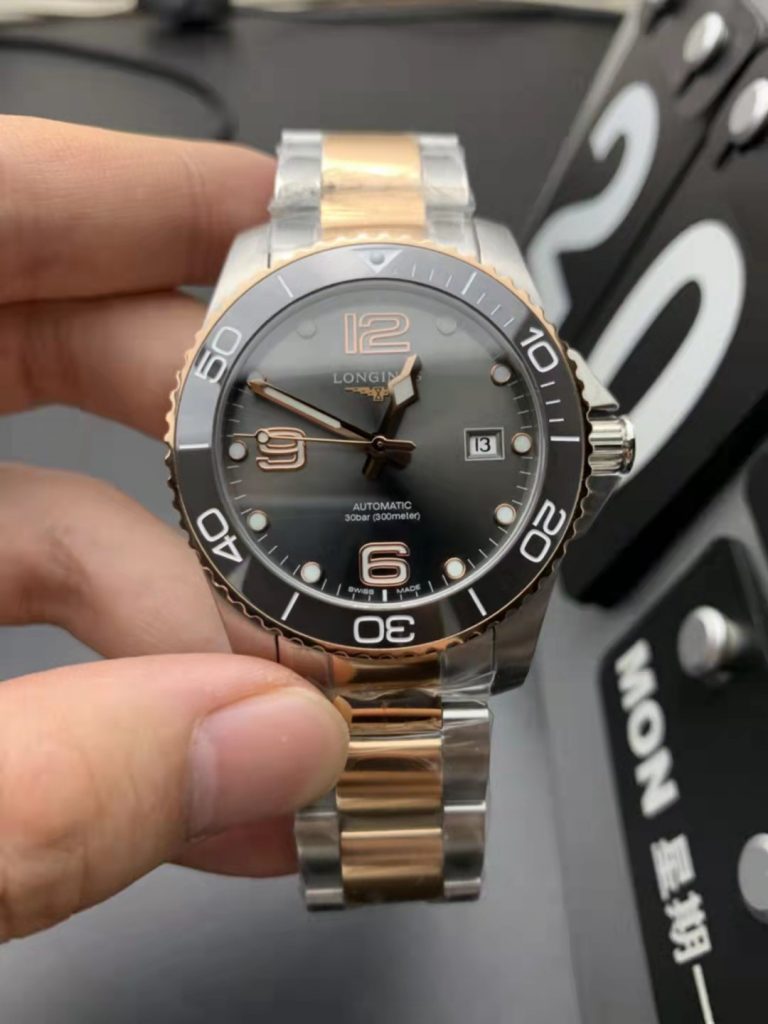 Actually I do not want to introduce Longines replica watches here, genuine Longines watches are not expensive, it is not necessary to spend several hundreds of dollars to buy a replica. But I need to find work to do every day, under current situation, there are few new replica watches in our market, I have to search for some watches that look special or unique, and introduce them to you, so that can keep my blog updated. In this year, the hottest topics are raid and Clean factory, I have discussed these two things many times on my blog, so sometimes I am thinking, do I need to find some other work to do? For example, buy several genuine brand watches, open a new blog and write reviews about them.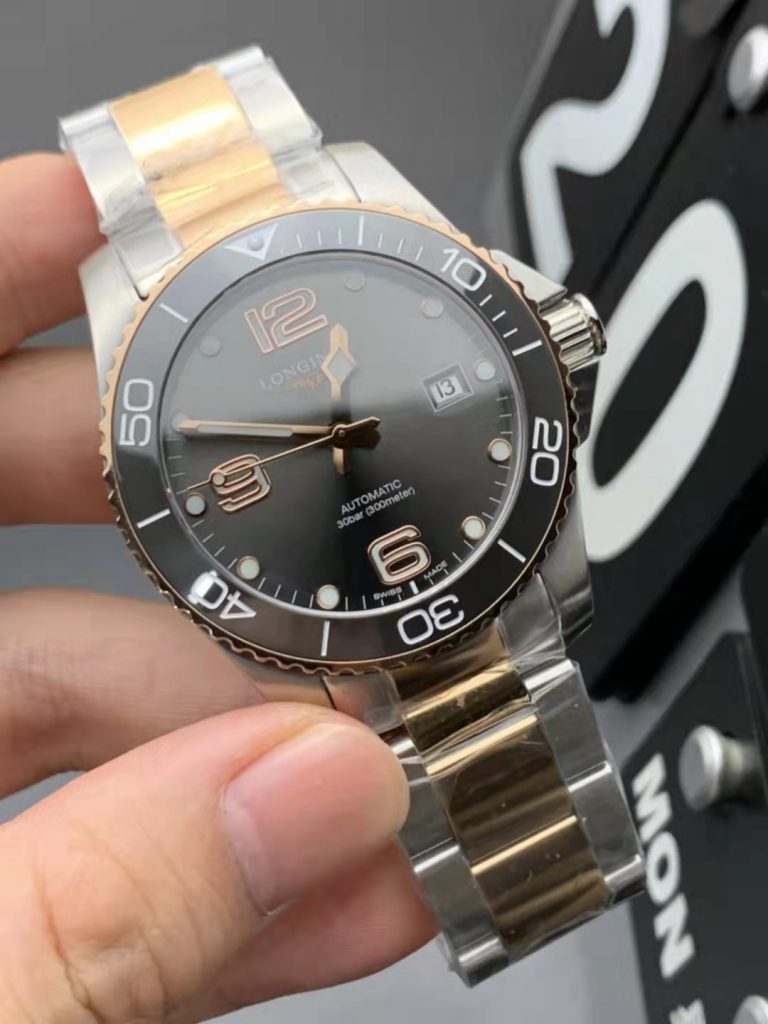 Back to today's watch, it is a Longines Conquest replica watch, from TW factory. About the Conquest, there are several models available, black, blue and green, these three Conquest models are made by ZF, the quality is really good, and price is very reasonable, however, not too many people asked me about this Longines watch and ordered it. About this two tone Longines, it is not from ZF, but from TW factory. The Conquest is one of the few dive watches from Longines, for audience who wants a dive watch from Longines, it will be a good choice, and the price is very cheap.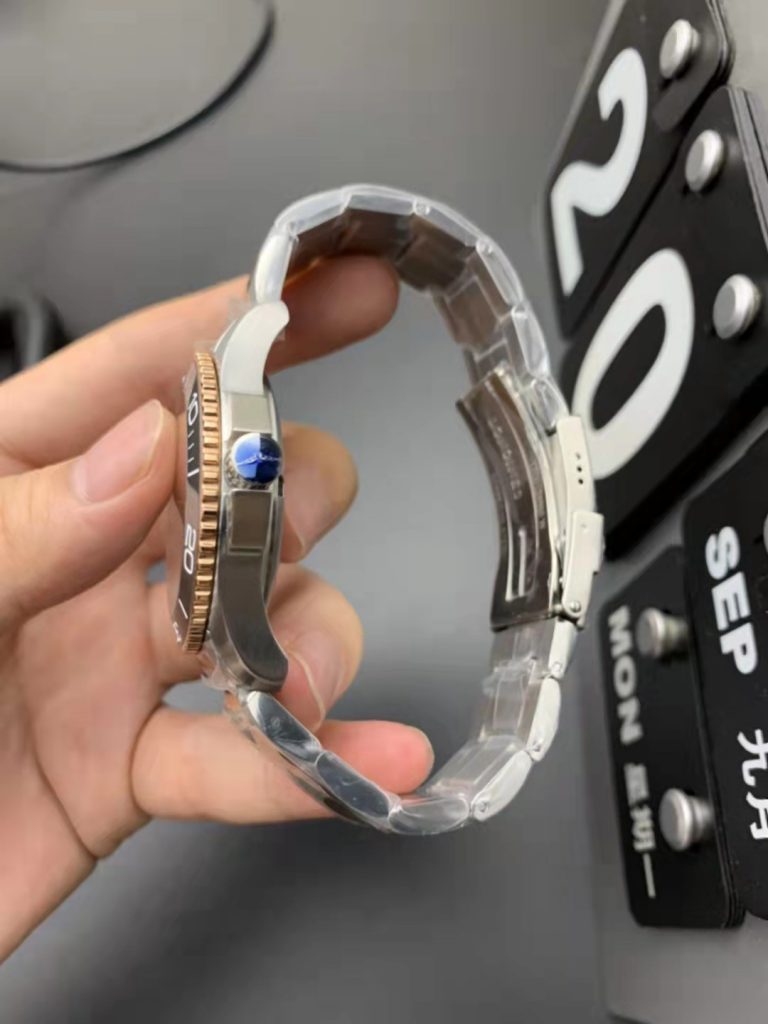 The case of Conquest is 41mm in diameter, which just meets the trend, the case is about 12mm in thickness. The watch is crafted with solid 316L stainless steel, the middle links of the bracelet, including the part that connects the case and bracelet, are rose gold on the surface. Unidirectional rotating bezel has a black ceramic insert with white diving scales, the flutes around the bezel make it more convenient to operate when your hand is wet. The crown is big, so are the two crown guards, which keep the crown under protection.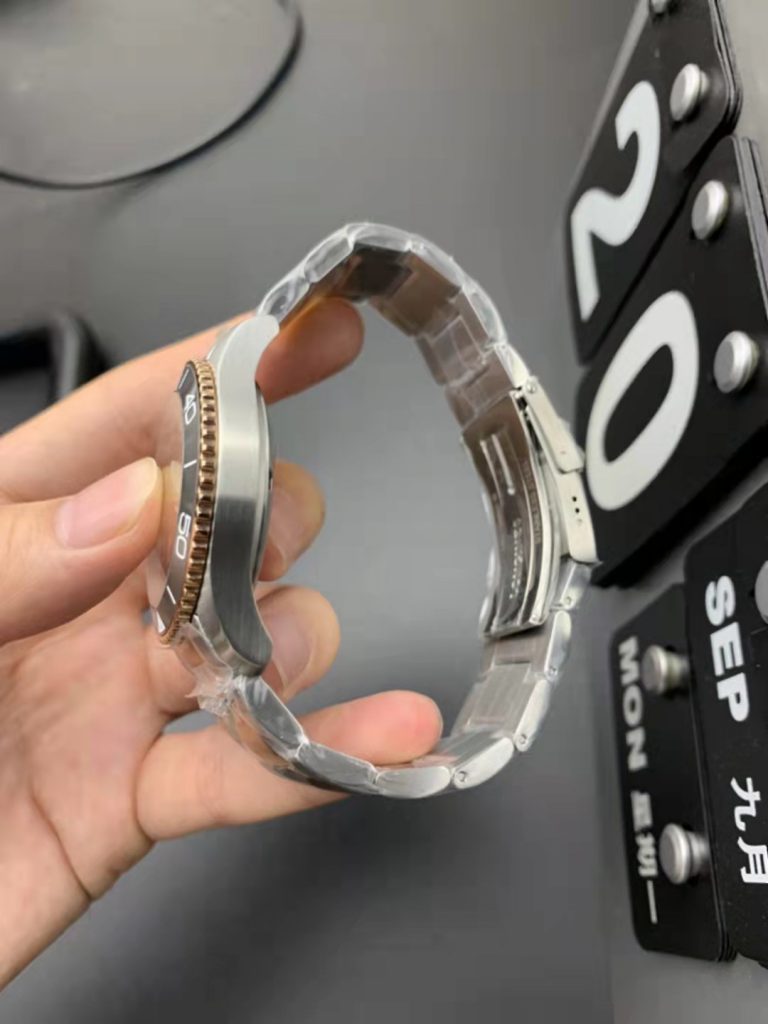 Under sapphire crystal with anti-reflective coating, black dial has fine sun-ray patterns, big 6-9-12 is an iconic feature of the Longines Conquest, all hour markers, including the numbers of 6, 9 and 12 as well as those round markers, are rose gold framed with white lume coating. The white luminous coating on each hour marker and hands increase the dial readability during the day, it also offers possible time reading under dark condition in the sea. By the way, the design of the hour hand is the biggest feature I can find on this watch.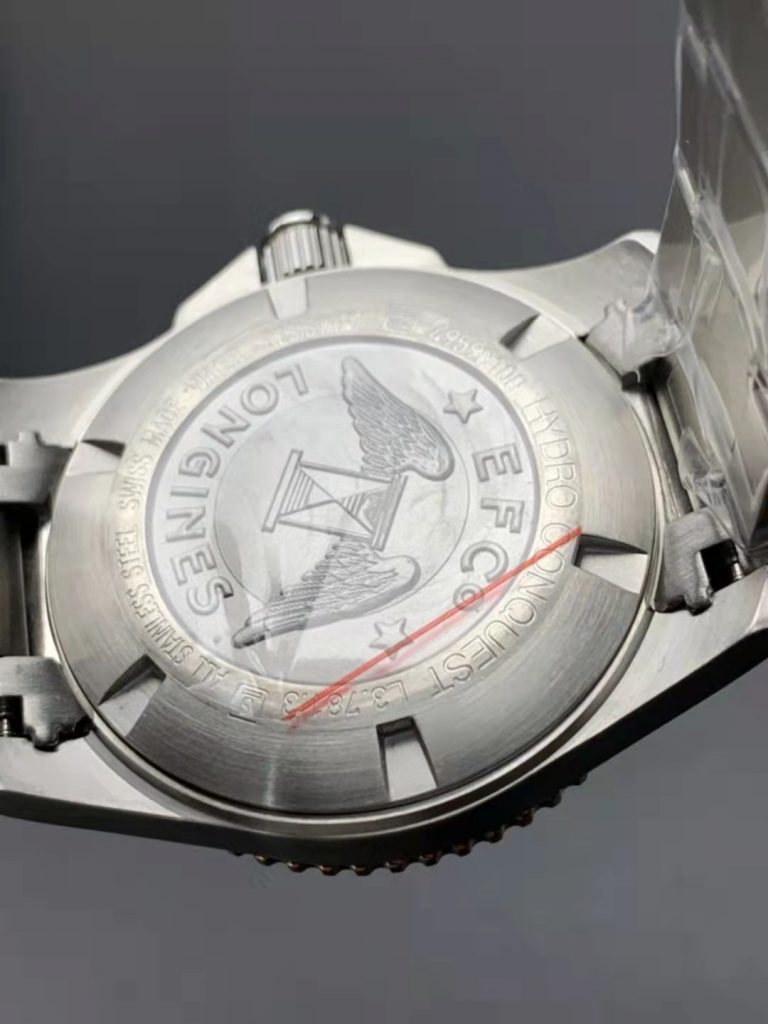 Longines is a cheap Swiss watch, I think it is a waste of money to buy a replica of this Longines Conquest, the genuine watch is not expensive. If you really want a Longines to give as a gift, I have another one recommended.