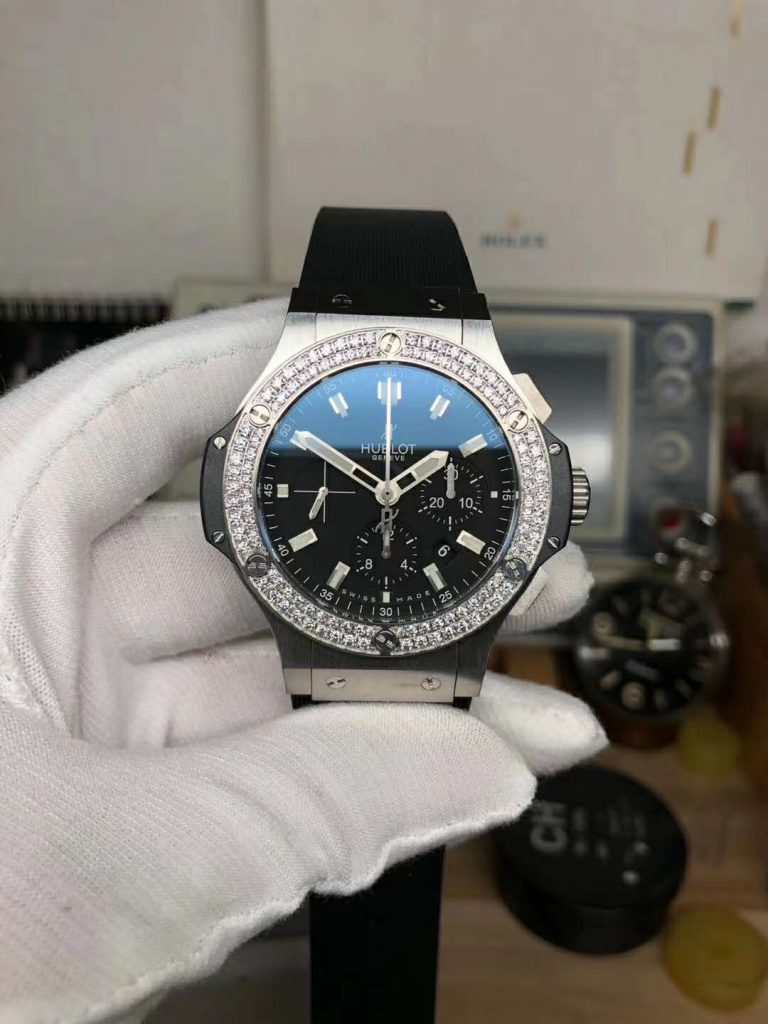 In my opinion, Hublot and Richard Mille are two most successful sports watches in recent years. People who love sports always choose Hublot or Richard Mille, I also want them, they are my dream watches, in my heart, their position is much higher than Rolex, Panerai and other Swiss watches. However, their prices are very expensives, I can not afford, maybe I can not buy one in my entire life.
Fortunately there are replicas of them, but I do not want to wear a replica, a cheap replica watch does not look like genuine, while a high quality replica watch is also too expensive, I can buy one, but for me, I do not think it is necessary, I would rather wearing my G-Shock.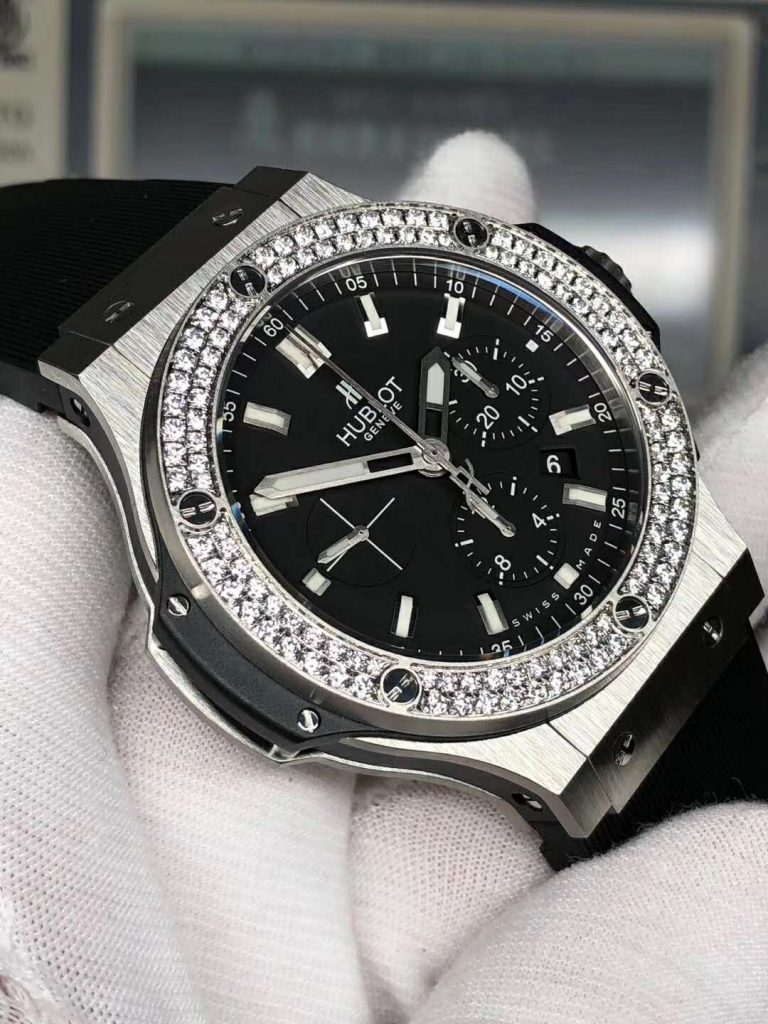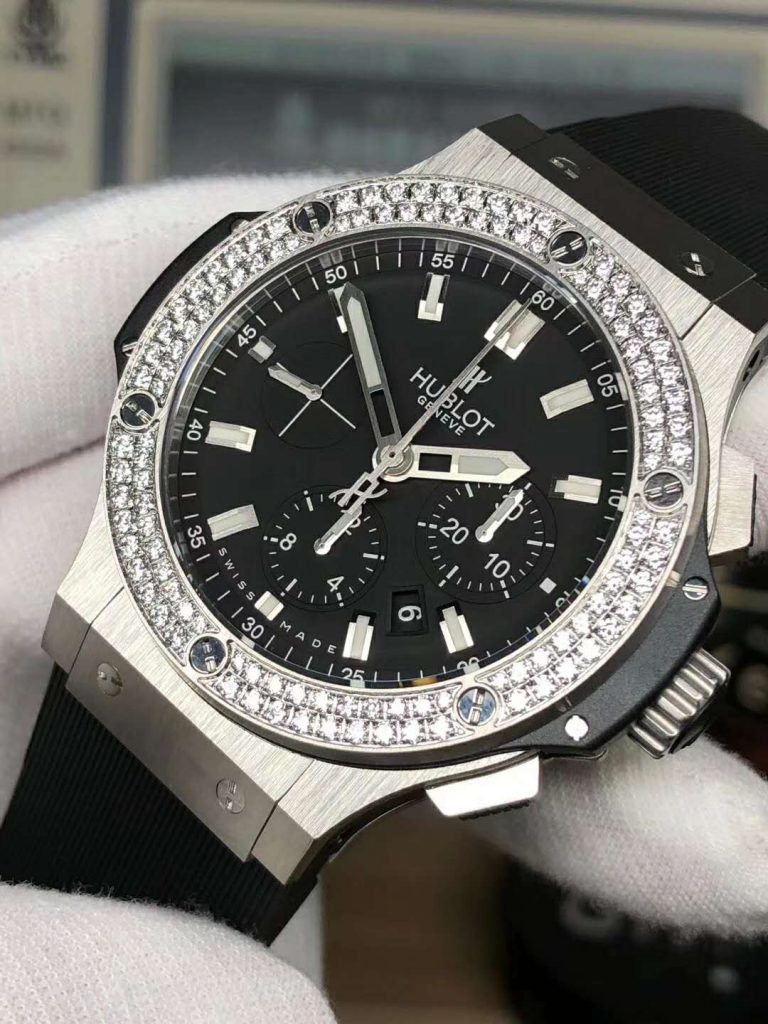 Today, the Hublot watch I am going to introduce is a Big Bang diamond watch, the replica is made by V6 factory, I like it, even it uses diamonds, actually I do not like diamond watches before, especially those diamond Rolex. But this Hublot looks special, even with two rows of diamonds set in the bezel, the watch still does not look that shiny, it is the style I like, not too show off.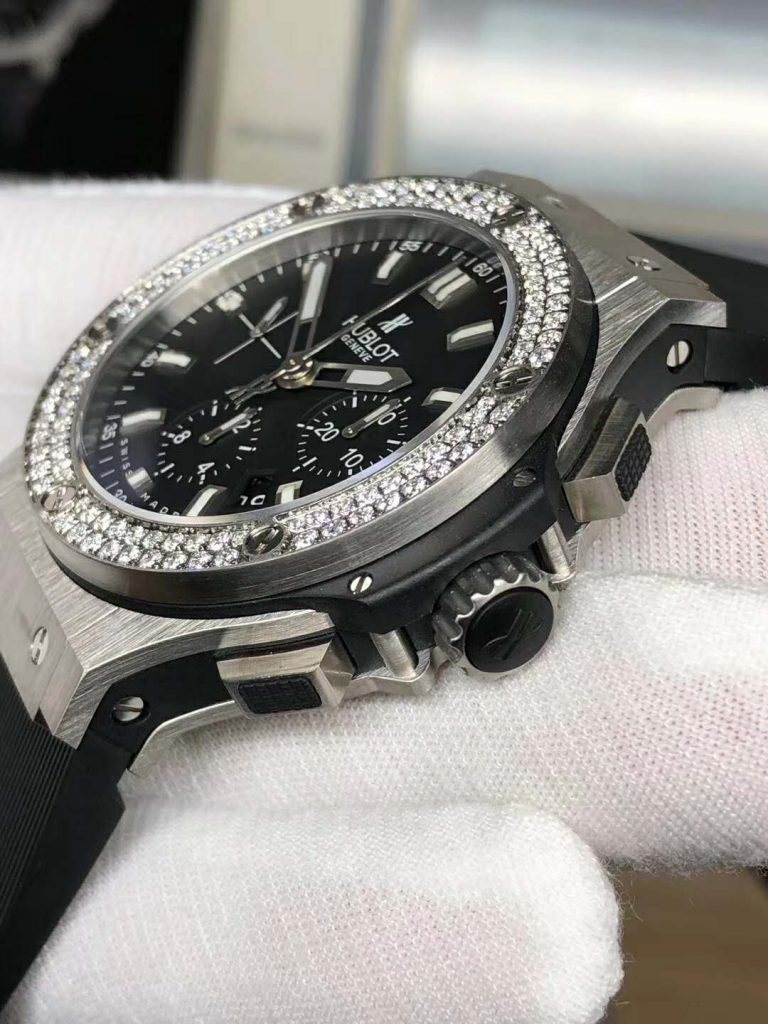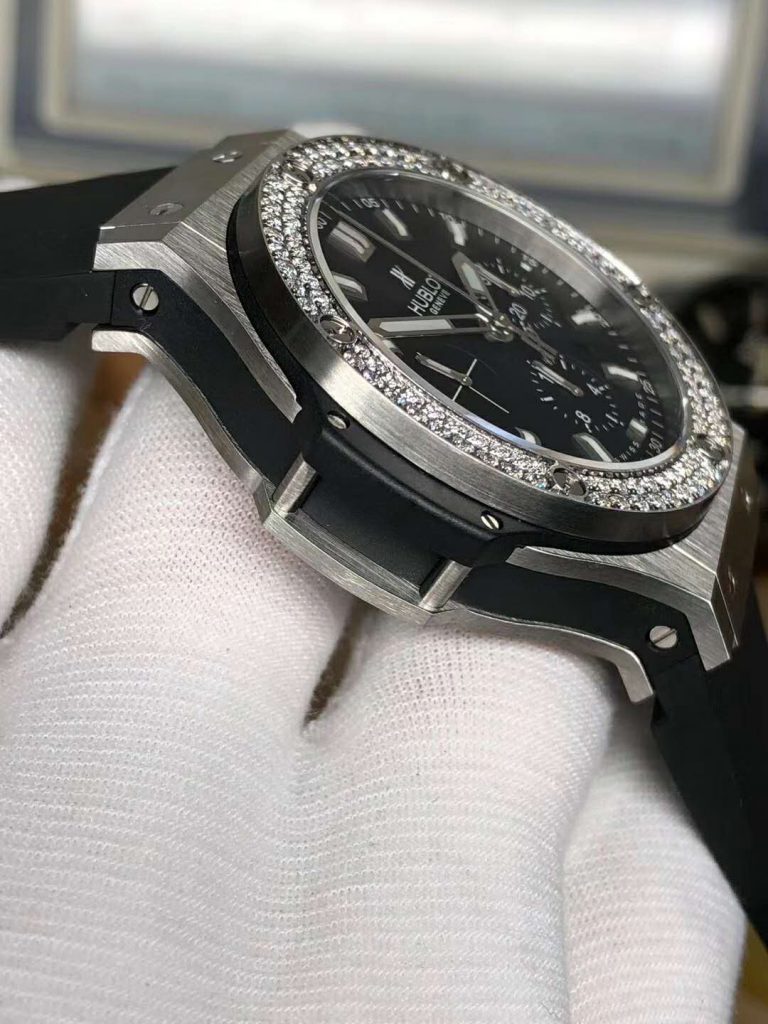 About the replica Hublot, it is a good quality watch, after all it is coming from big factory V6. With diamonds in the bezel, the price is not expensive, around 400 USD, my focus is always on the diamonds in the bezel, they are not real diamonds, but the crystals we used on most replica watches, in our market, we offer real diamonds on genuine watches, but the price will go much higher.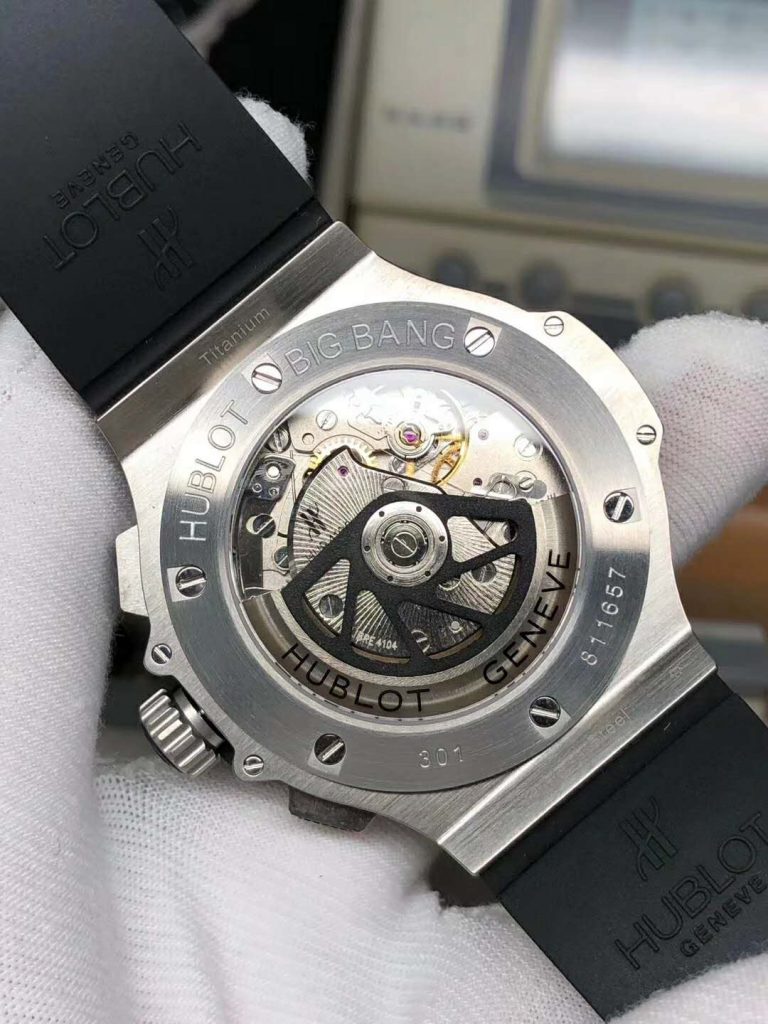 The case is made of 316L stainless steel, the silver case perfectly matches with the white diamonds, luckly the case is not decorated with diamonds, otherwise I will not feel good. The dial is black, with silver bar-shaped hour markers and skeleton hour and minute hands, small seconds hand is running on the subdial at 9 o'clock, other two subdials at 3 o'clock and 6 o'clock can also work like genuine, in a word, this is a replica with fully working chronograph function.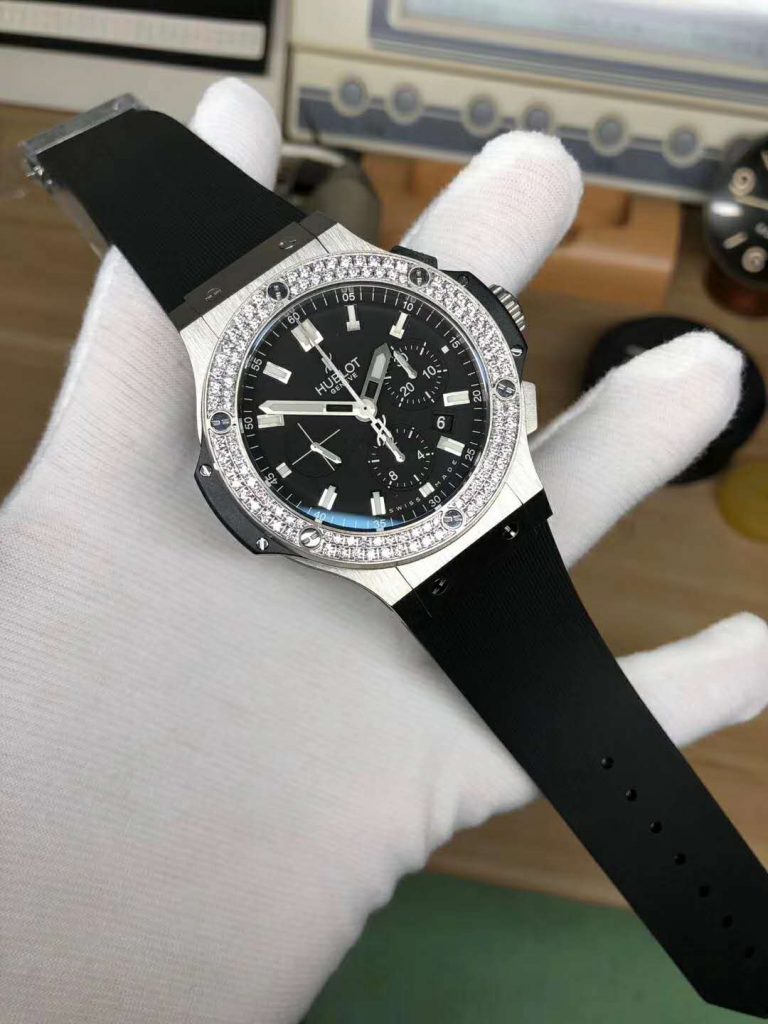 The straps on the replica are black rubber, which is made of the most natural rubber material from Thailand. For me, a black leather band will be a better choice for this replica, if you want, we can custom make the highest premium quality aligator leather band, which will be a perfect fit for your luxury watch.