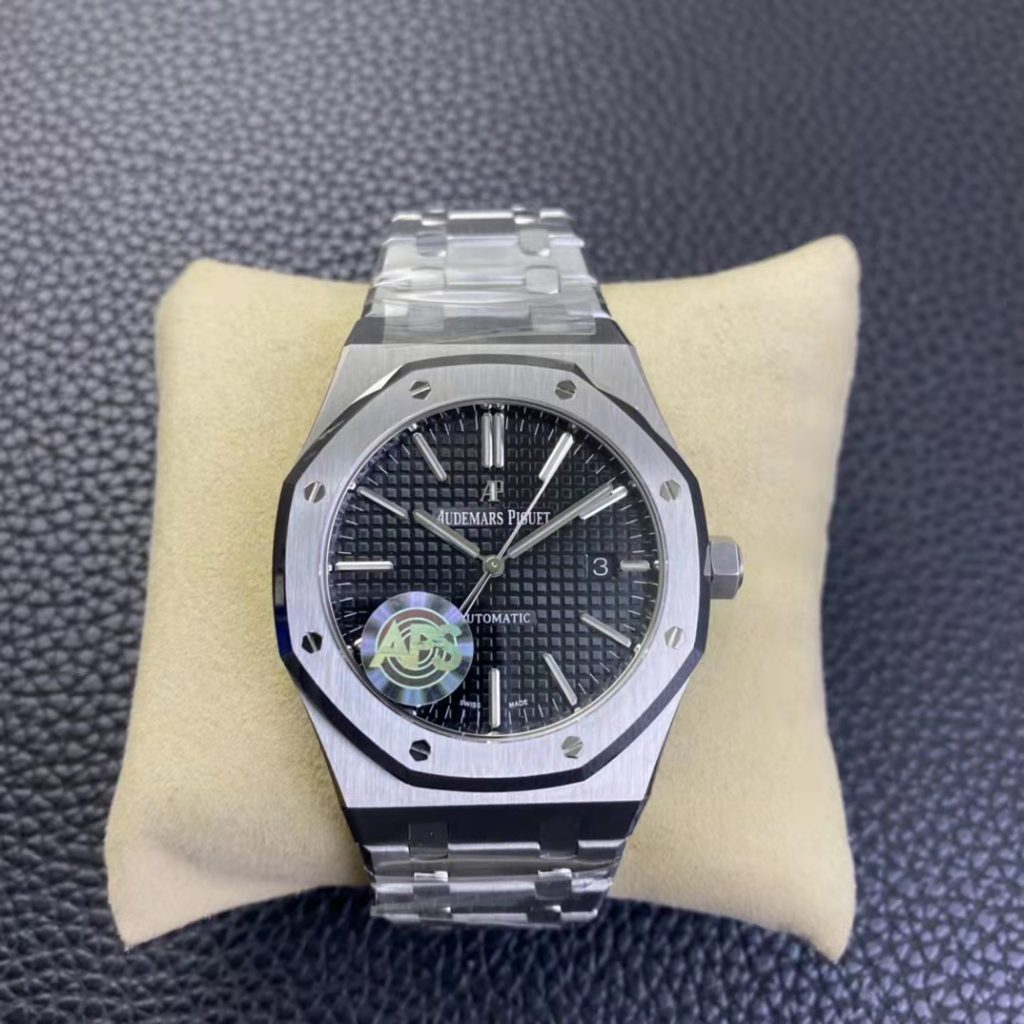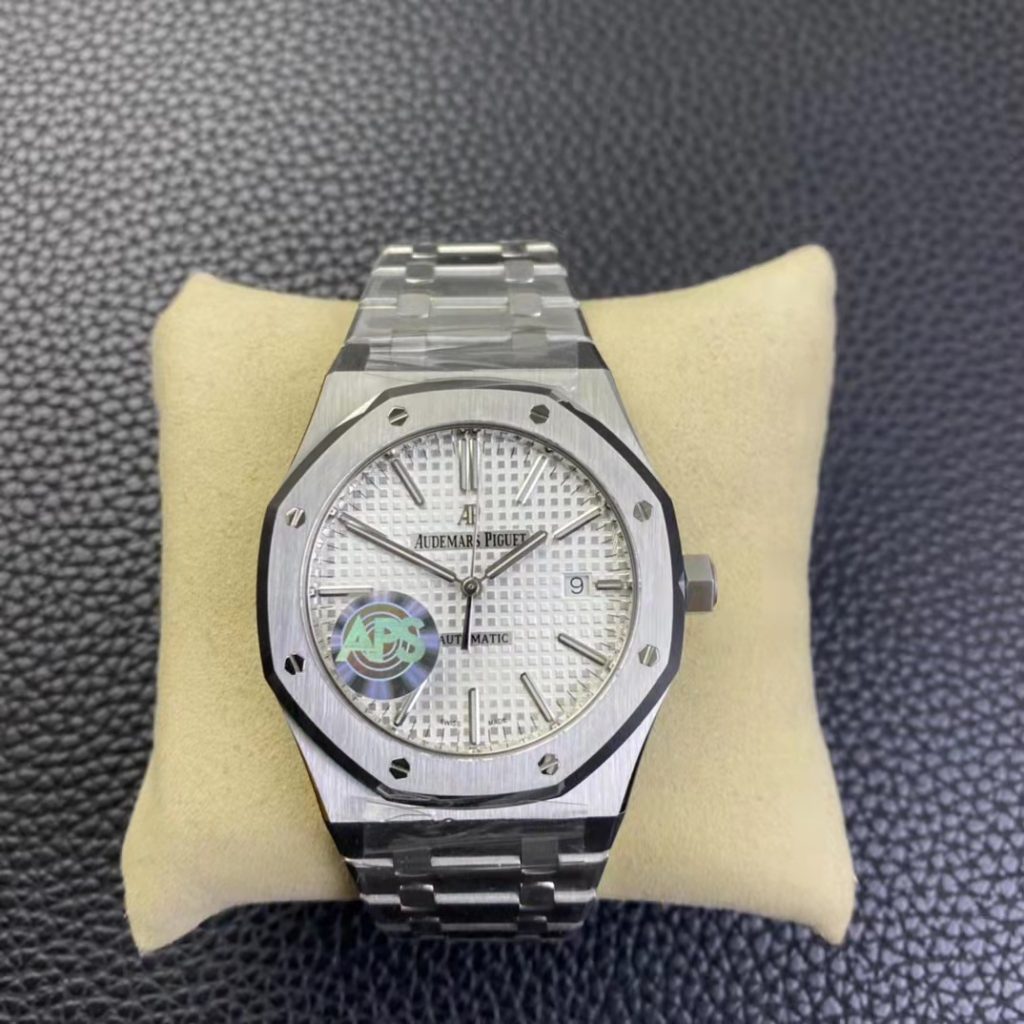 Royal Oak 15400 has already been the best-selling replica Audemars Piguet watch since JF and ZF made it, these two factories have competed with each other for more than two years in the sales of AP Royal Oak 15400, J12 is the first factory to make AP Royal Oak 15400 replica, they have owned this watch for more than five years, they usually improved the watch, now the latest version has been updated to V5. While ZF started to make the replica AP RO 15400 two years ago, and at the beginning, the case finish and bracelet finish are not as good as that of J12 15400, but ZF improved the quality later, now, I think J12 and ZF have the same quality 15400.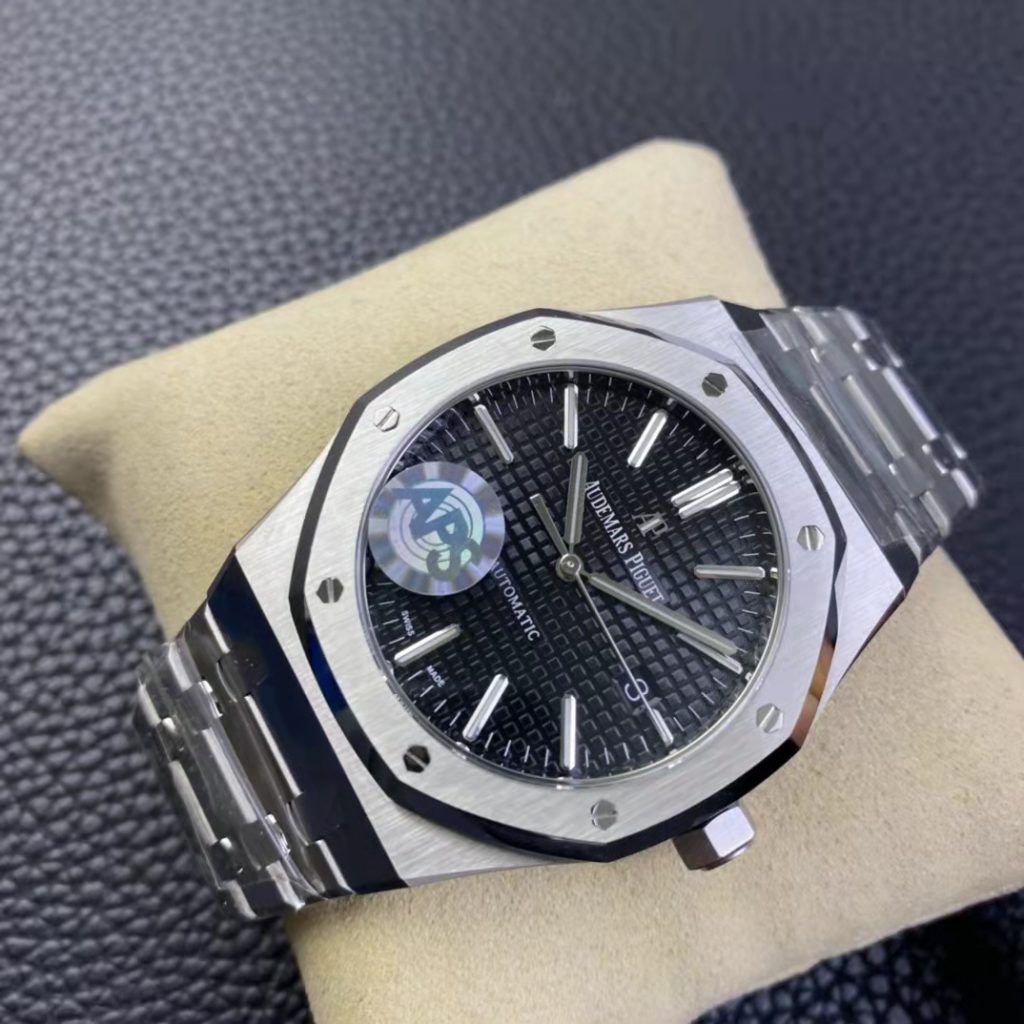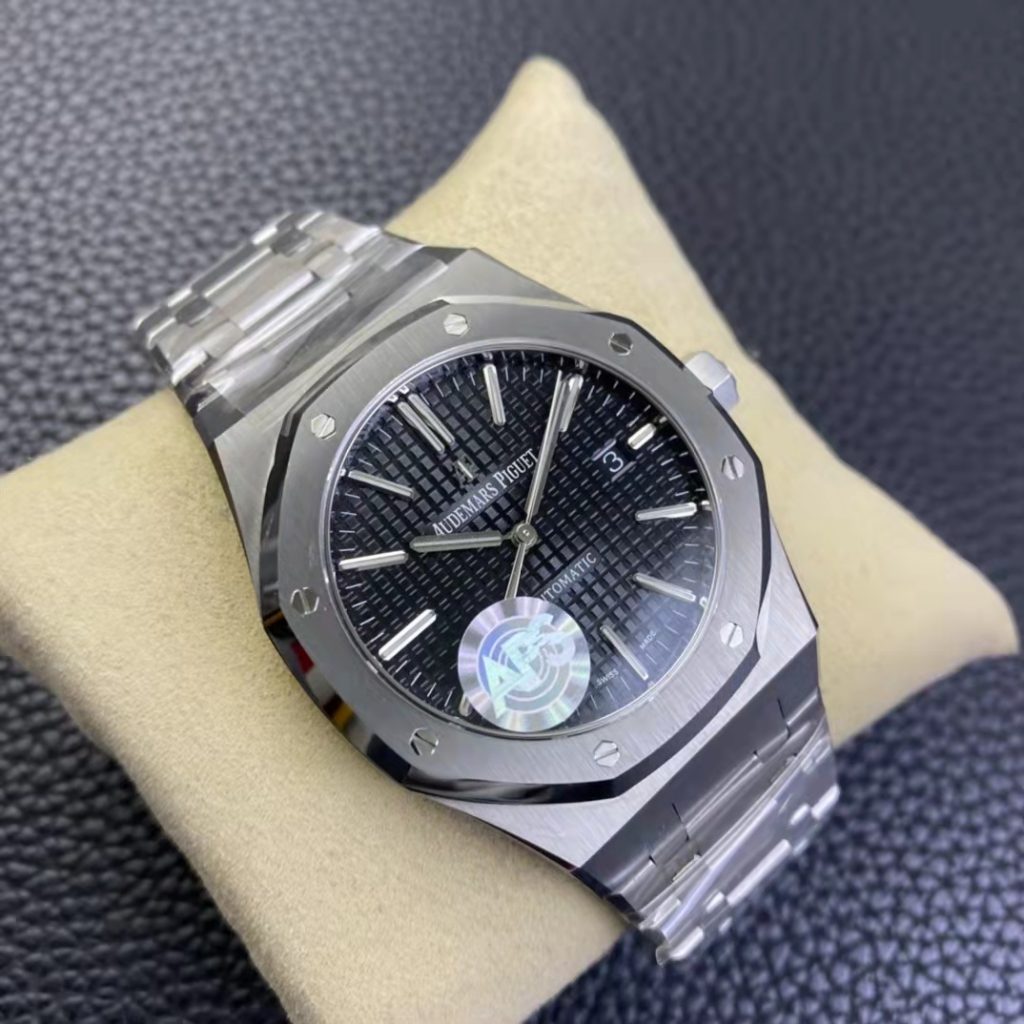 APS is not a new watch manufacturer, before making this AP RO 15400, they replicated the Royal Oak Perpetual Calendar 26574, whose quality is good and many people bought it. In 2021, APS factory unveiled Audemars Piguet Royal Oak 15400 replica, the biggest highlight is their movement, which is considered to be the best clone 3120 in our market, I think that is also the reason why APS 15400 has a higher price than J12 and ZF.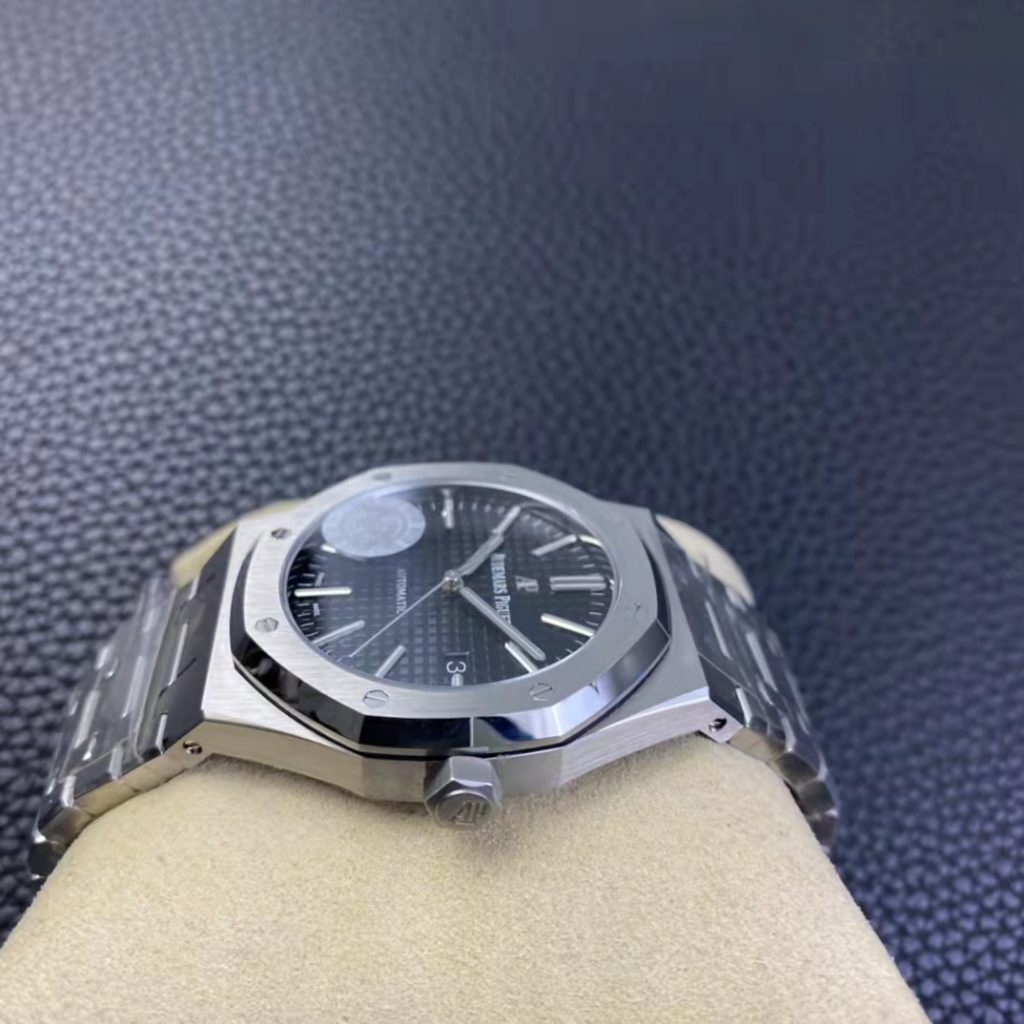 Because of the in-house 3120 movement, APS 15400 has the most correct case profile, its diameter is 41mm, but the case thickness is 9.8mm, which is closest to the thickness of genuine watch, the case thickness of JF or ZF 15400 is more than 10mm. APS also claimed that the case construction and assembly method are the same as original, all case parts can be interchanged with genuine watch. Certainly, the most important is the movement is no longer a "fake 3120" based on Miyota 9015 that is added with extra plates.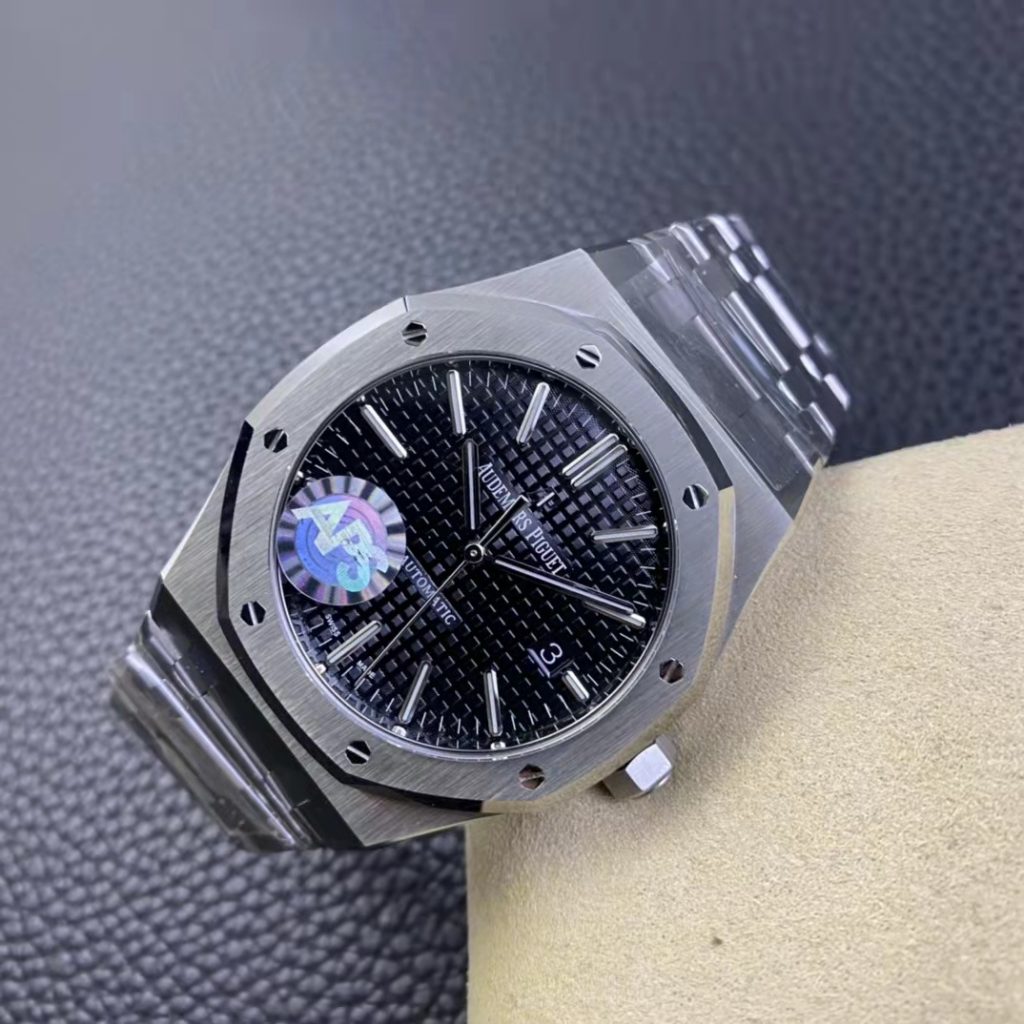 I measured the case thickness, it is around 9.7mm or 9.8mm, if you do not get both ZF 15400 and APS 15400 in hand, you can not find this subtle difference, but some people do care that. By the way, it is very difficult for a watch manufacturer to reduce the case thickness of a replica watch while maintaining a genuine case construction, like on this AP RO 15400, APS factory managed to develop this clone 3120 movement and improved it, and they finally got a perfect result.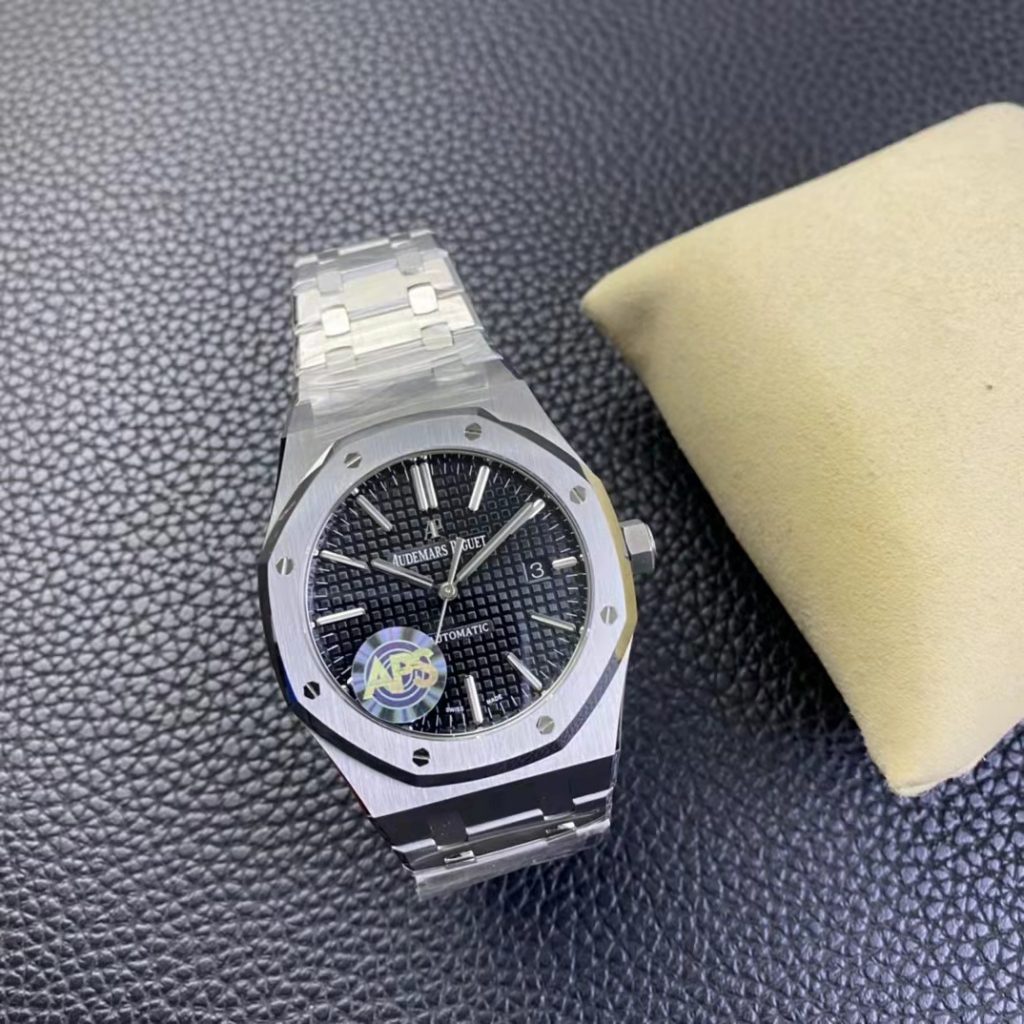 So, I make a summary here, how good is the AP RO 15400 from APS factory? Two points can explain. First, its best clone 3120 movement that looks closest to real AP 3120 Calibre. Second, correct case thickness and all case parts can be used on a genuine AP 15400. About the stainless steel AP RO 15400, APS factory has published three models, each has a different dial color, there are black, blue and white. Please check photos in this article.