Several days ago, I posted an article on my blog about the top five best-selling replica Rolex watches, yes, some of them attracted a lot of my readers, since the end of 2018, a lot of factories started to make the ultimate 1:1 replica Rolex with genuine watch materials and super clone movement, you have to admit that the watch-making technology has become more and more mature. Today, I want to give a review on the best-selling replica IWC watches, a top six watches in that list. These are the best of best, if you like IWC, do not miss them.
ZF Portuguese 7 Days Power Reserve
Both ZF and YL factories make replicas of IWC Portuguese 7 Days Power Reserve. ZF makes the best one. Now, the latest version of Portuguese 7 Days has come to be V5. It has a lot of options in dial and leather strap color. However, the best-selling is this one with white dial, blue hands and blue leather strap. Portuguese 7 Days Power Reserve is popular because every man who wants one dress watch will think about it. The replica is perfectly made, with a real power reserve indicator, although the power reserve capacity can not achieve 7 days, it has already been able to 3 days. The blue steel hands and hour markers look very elegant. ZF is the factory that developed a super clone IWC 52010 movement for this watch.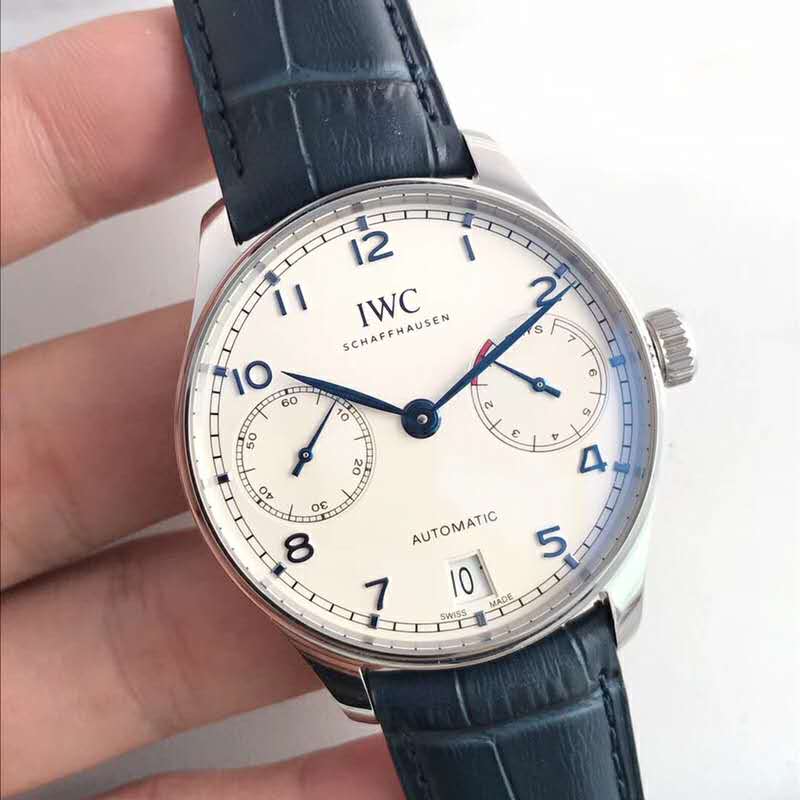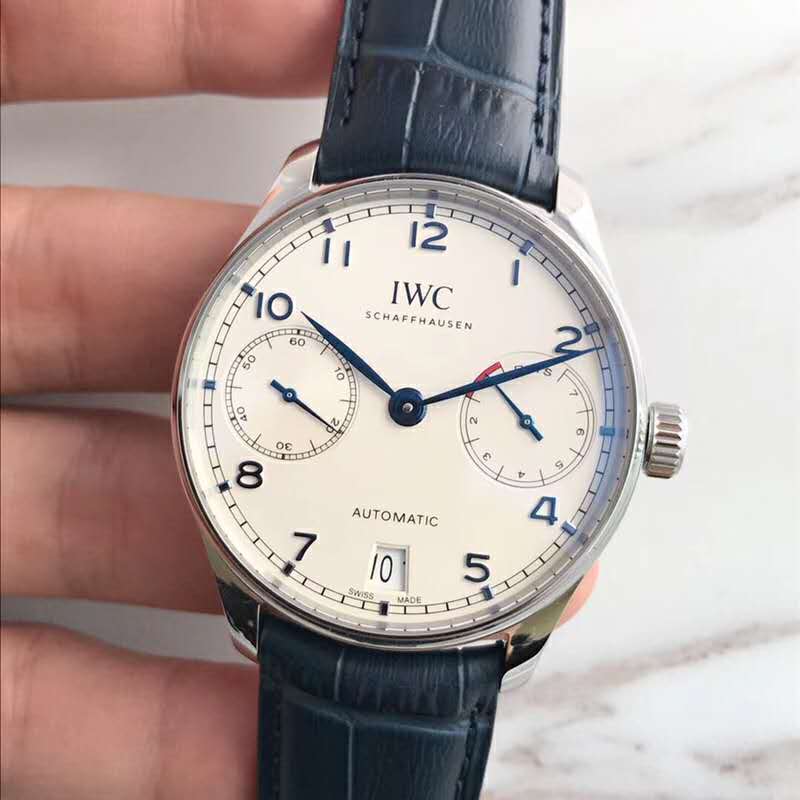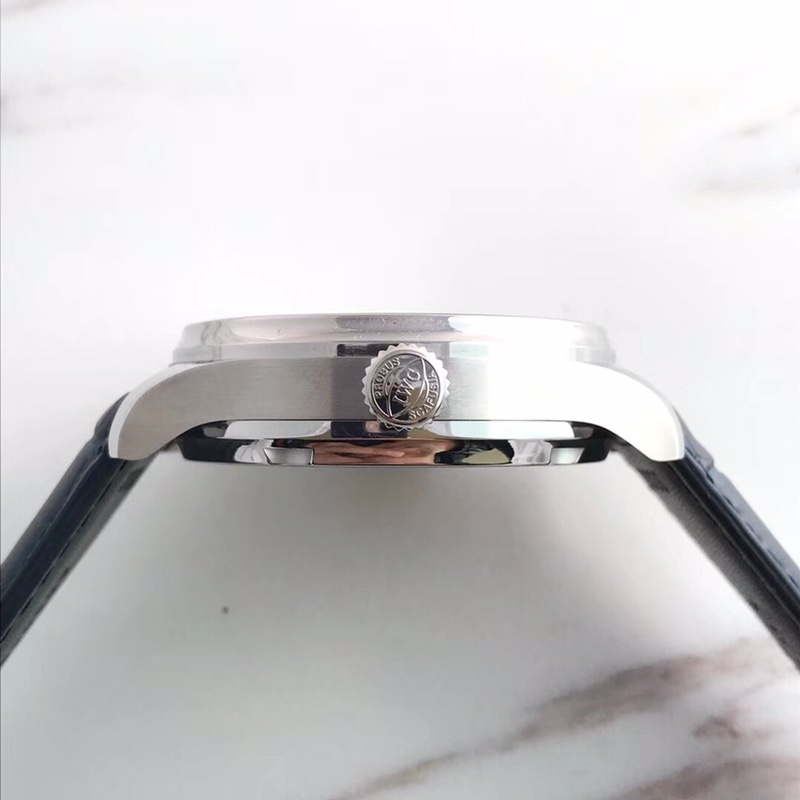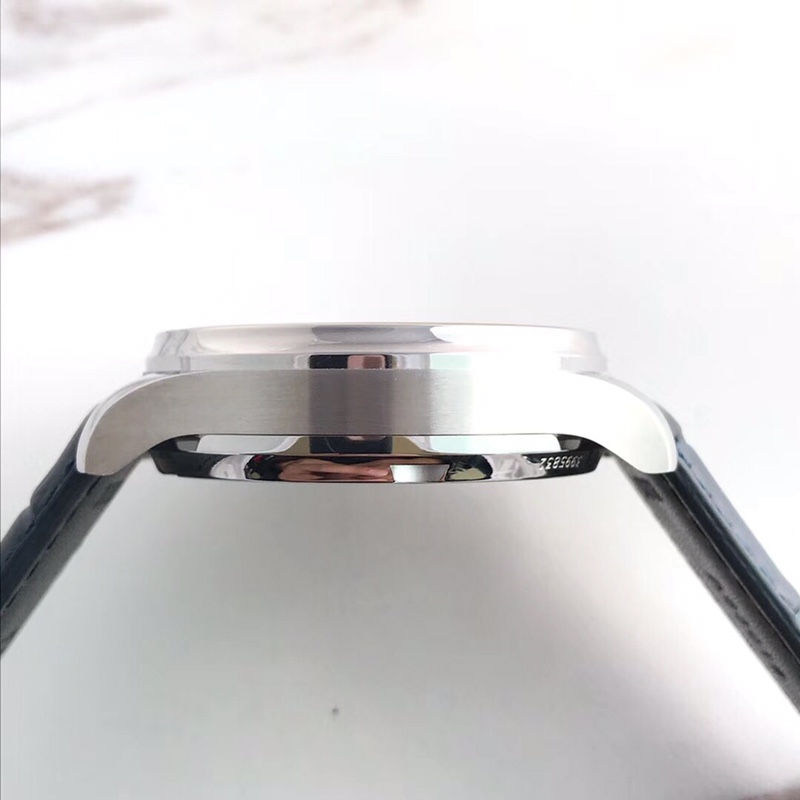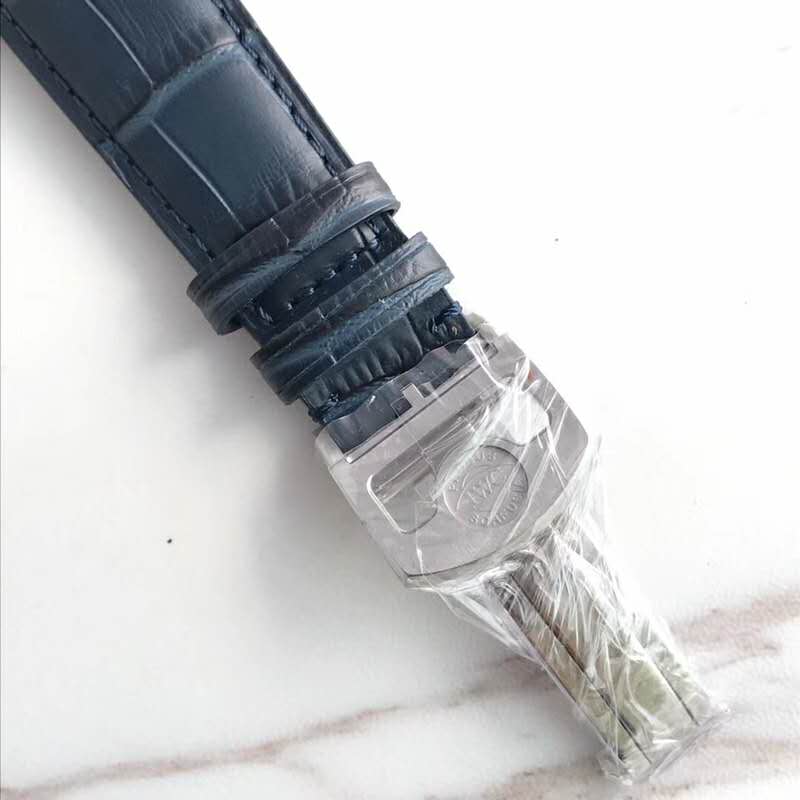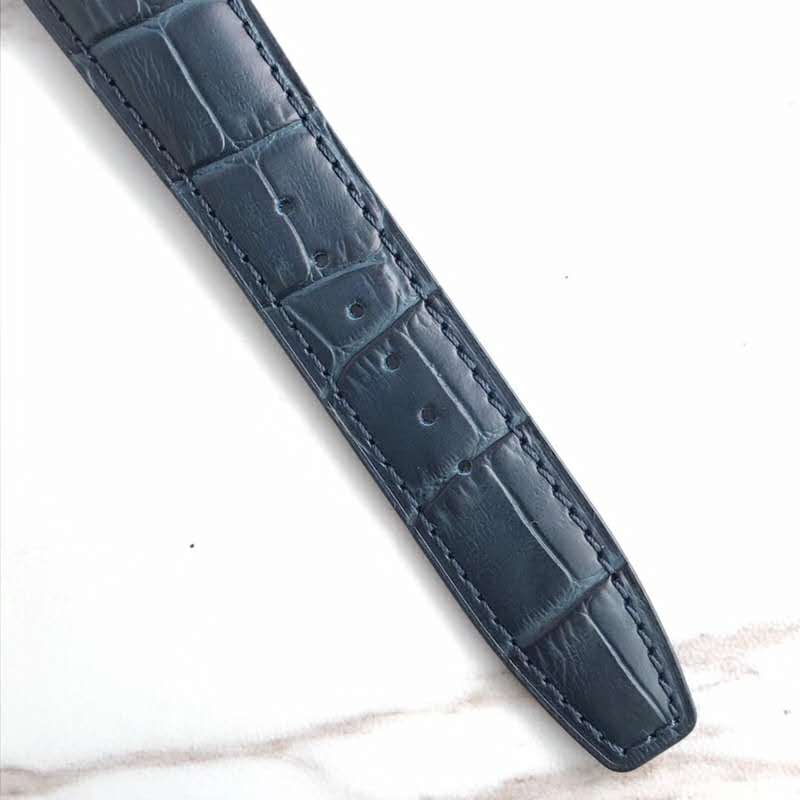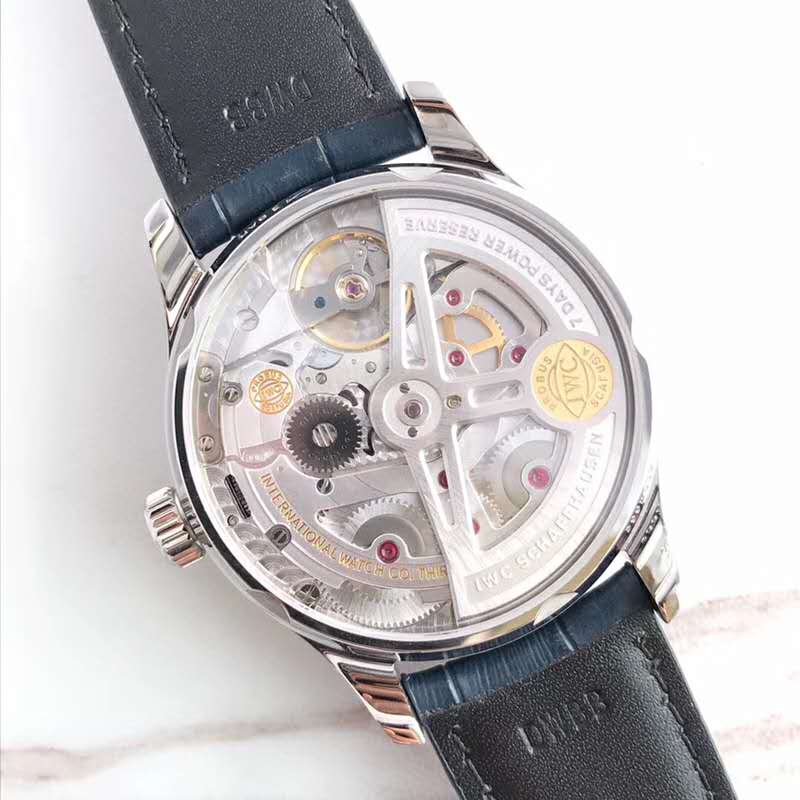 2. ZF Big Pilot Le Petit Prince IW500908
First, once the Le Petit Prince being unveiled, it was sold much better than any other Big Pilot models. ZF makes the best Pilot Le Petit Prince replica watch. The Le Petit Prince Pilot watch with blue dial is the best-selling model, with a reference number IW500908. It is sold very well, first, the watch is big, 46mm in case diameter, second, solid case back has a Le Petit Prince engraving, the case back is solid, so people can not tell if it is a fake watch from the movement. However, from dial details and case finish, it is very hard for a person to identity, even a watch expert. The sunburst blue dial ZF made is the dial that looks closest to genuine. The replica also features a sapphire crystal with blue AR Coating that is the same as genuine.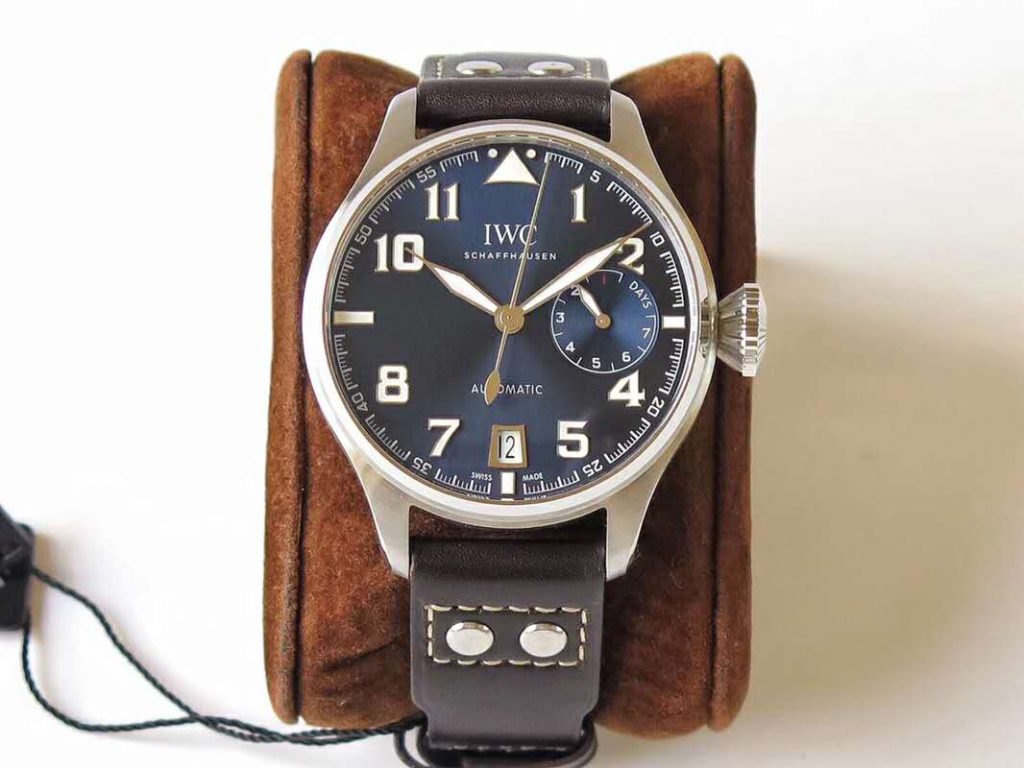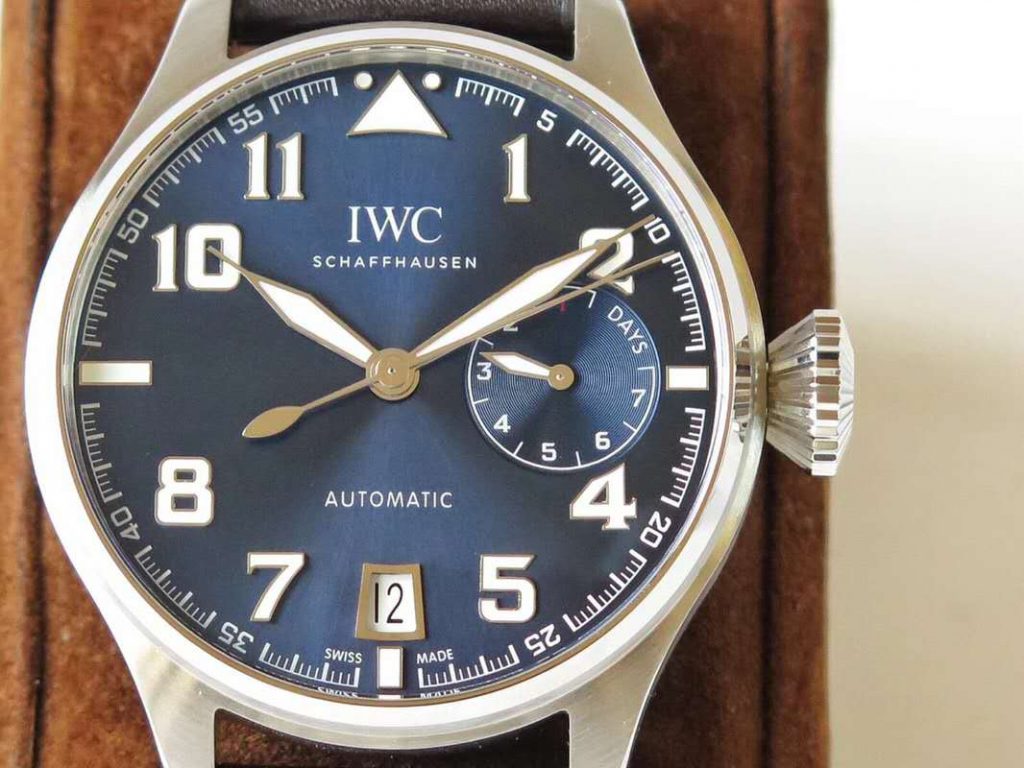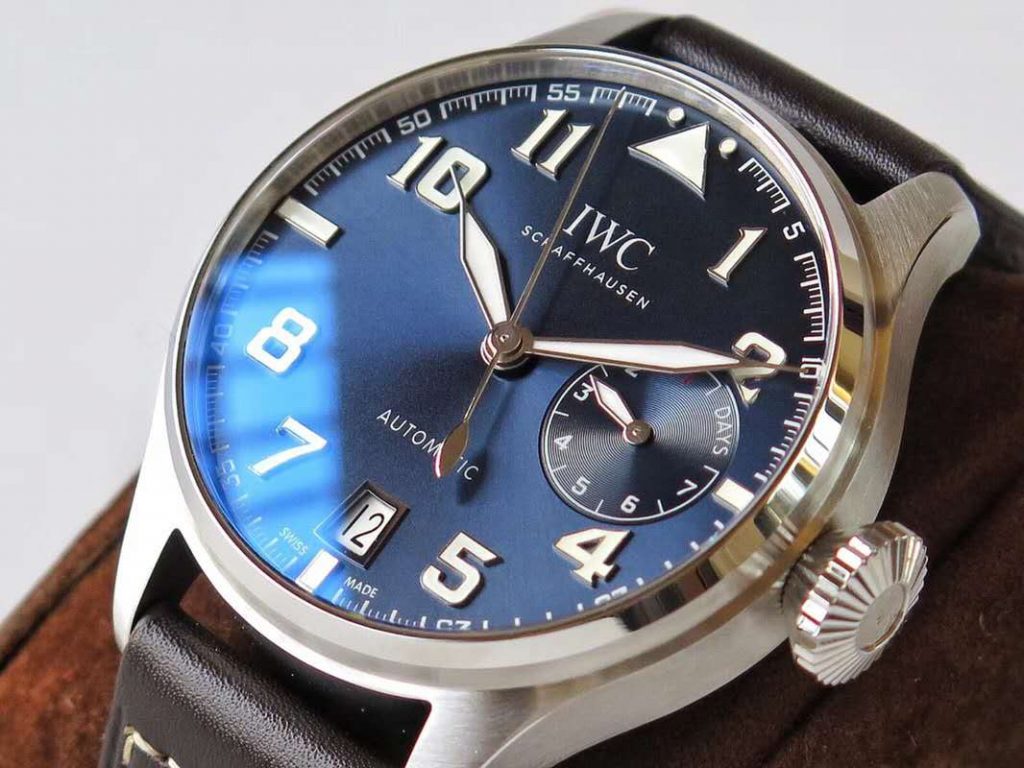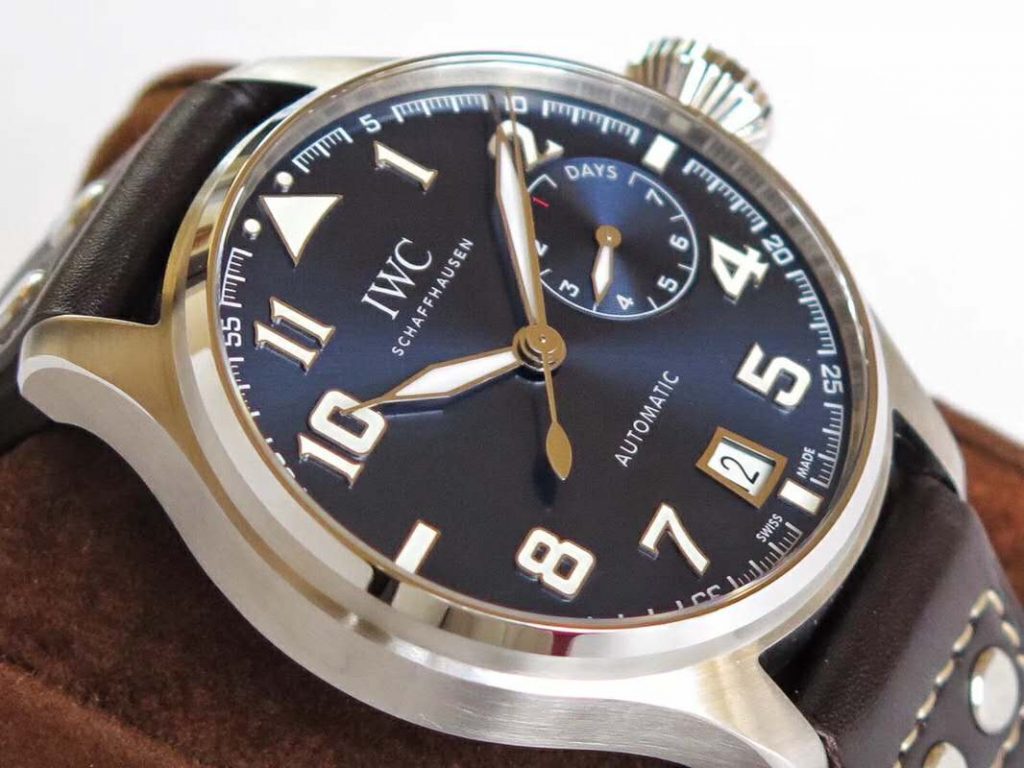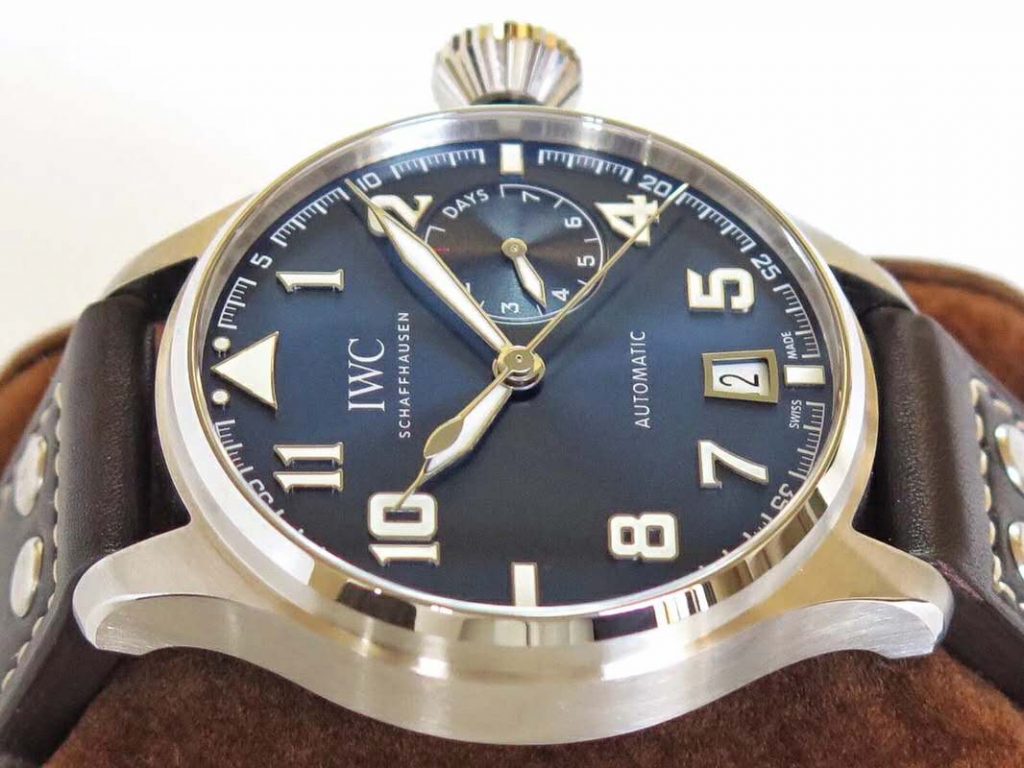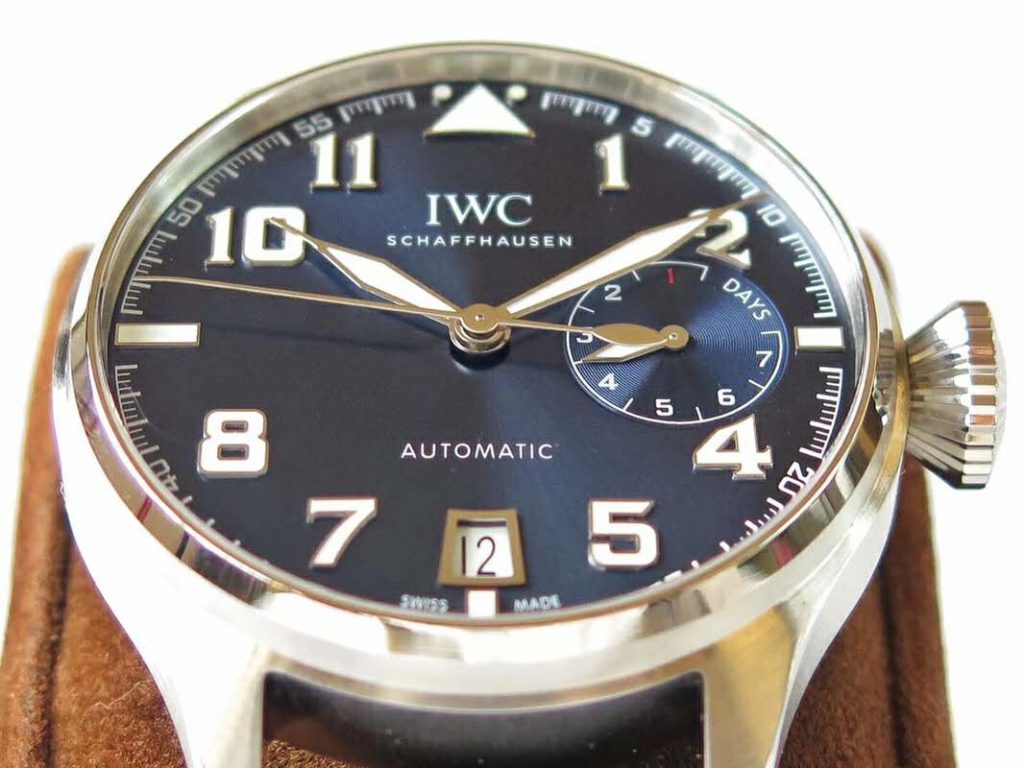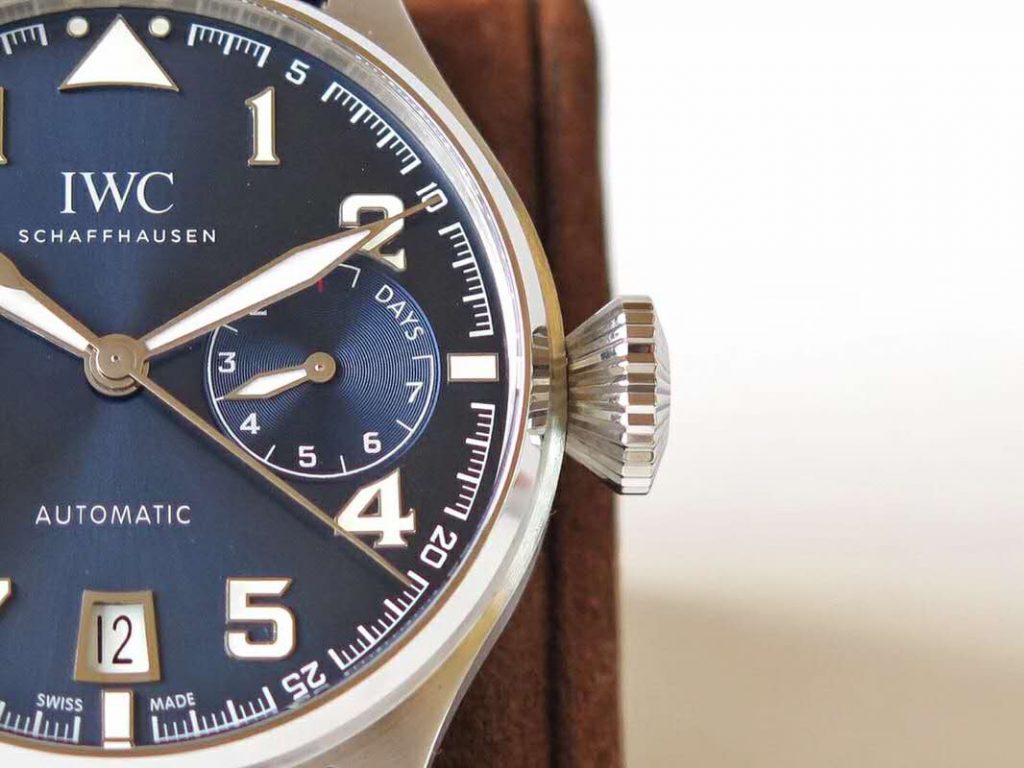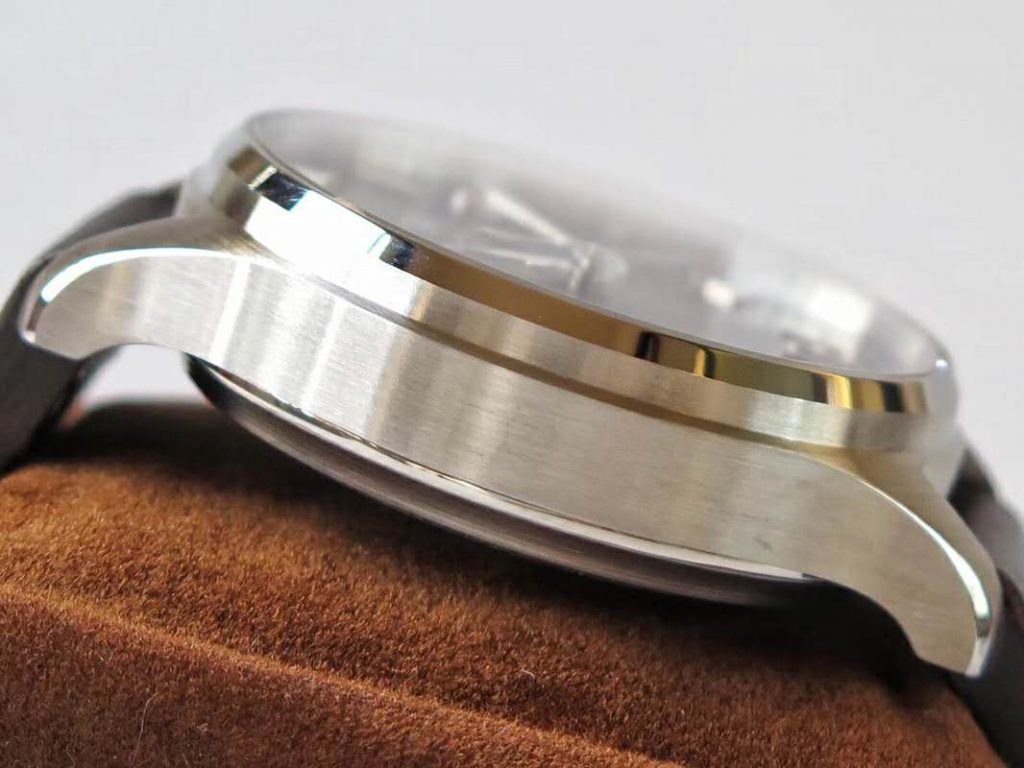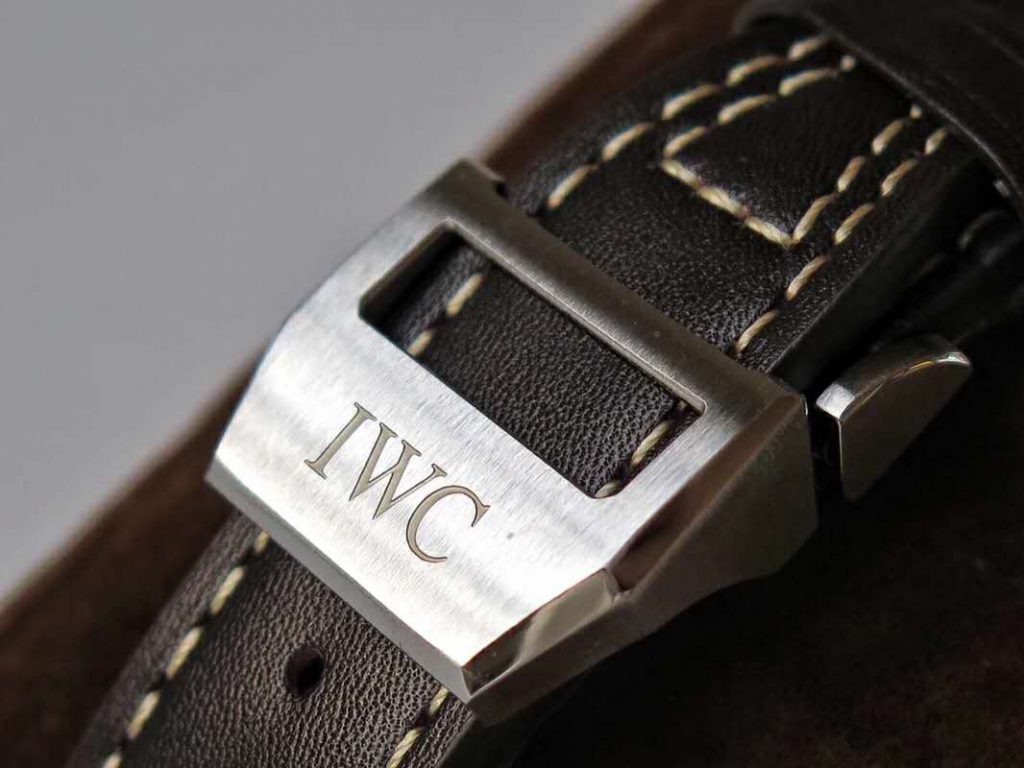 3. ZF Portuguese Chrono IW371446
Portuguese Chrono is one of the most popular Chronograph watches, from IWC, Portuguese Chrono is also considered to be a dress watch that is highly popular in watch fans. Between Portuguese 7 Days Power Reserve and Portuguese Chrono, you must choose one as your first IWC watch. Like the two watches above, the best replica IWC Portuguese Chrono watch is also made by ZF. It has a lot of models, here I make a basic review on the one with white dial, blue markers and blue leather strap. The newest edition of this replica from ZF is V3. The replica is made so well, it has a polished case that has the same thickness as genuine. The clone 79350 movement is independently developed by ZF factory, it offers the real chronograph function. There are many real features you can find on this replica, where you maybe saw on genuine watches before.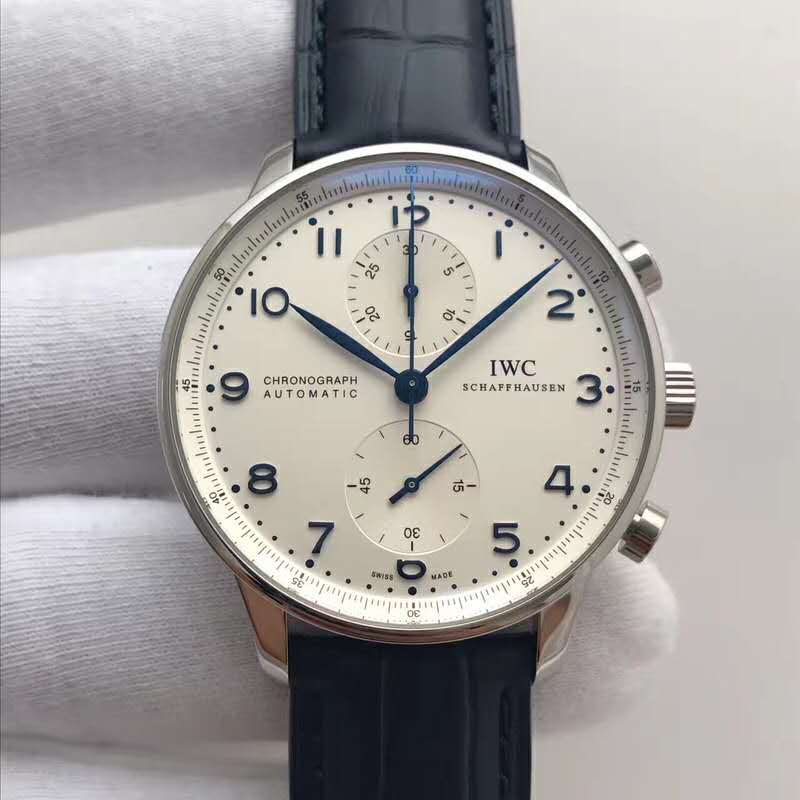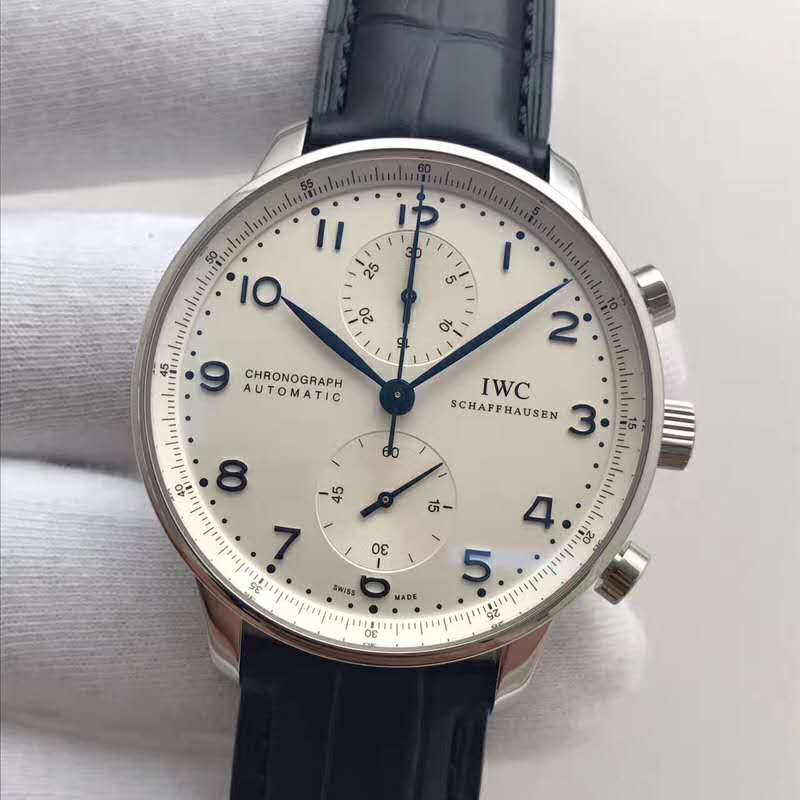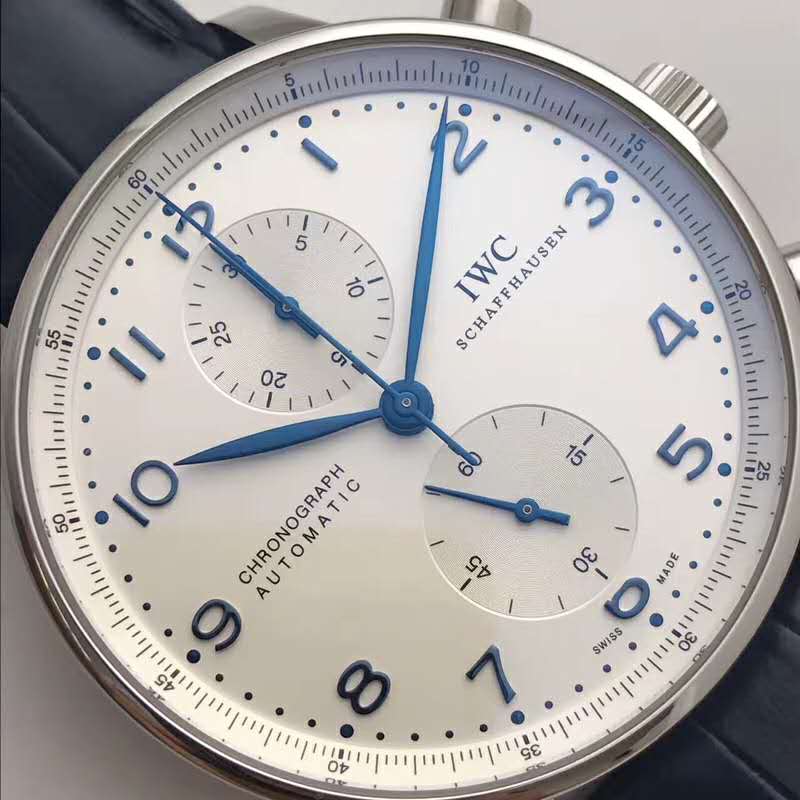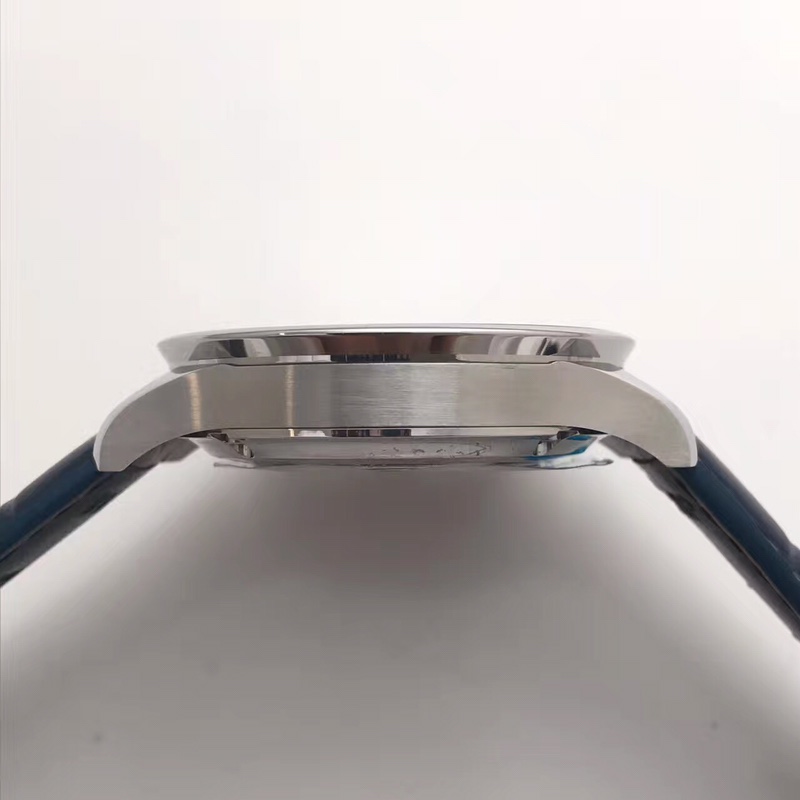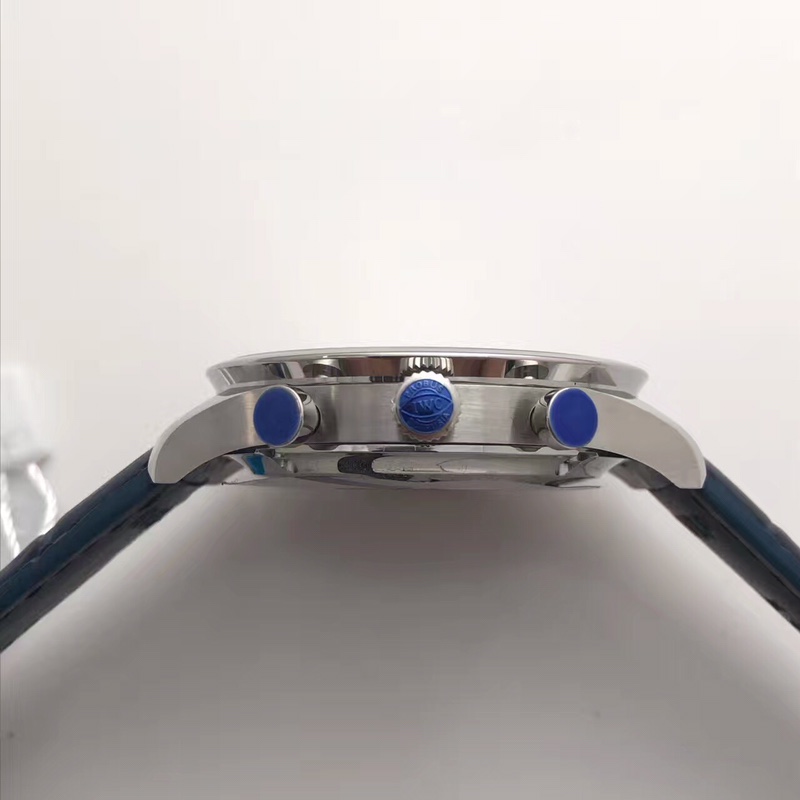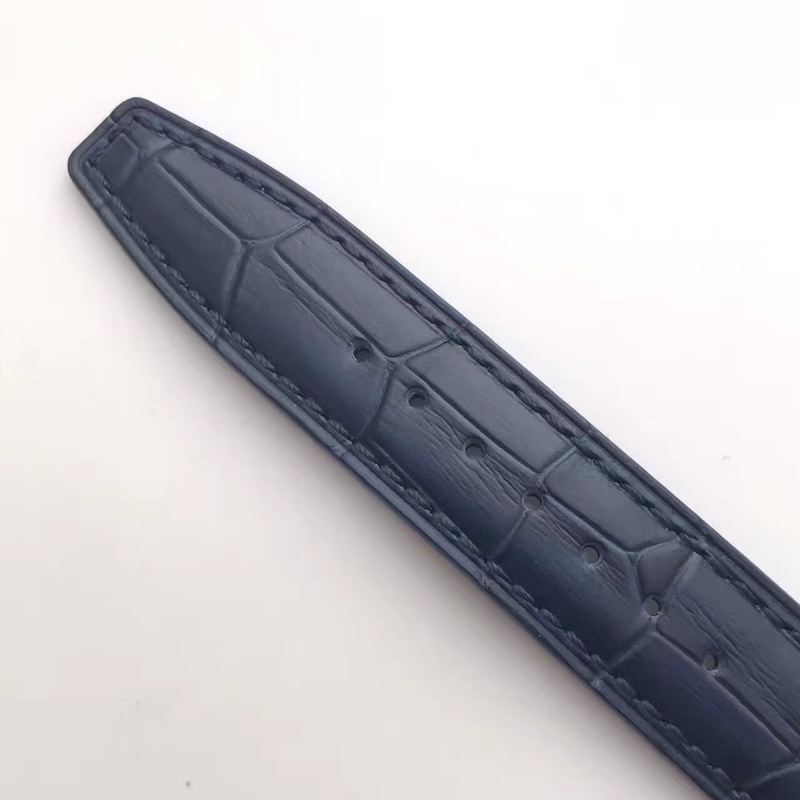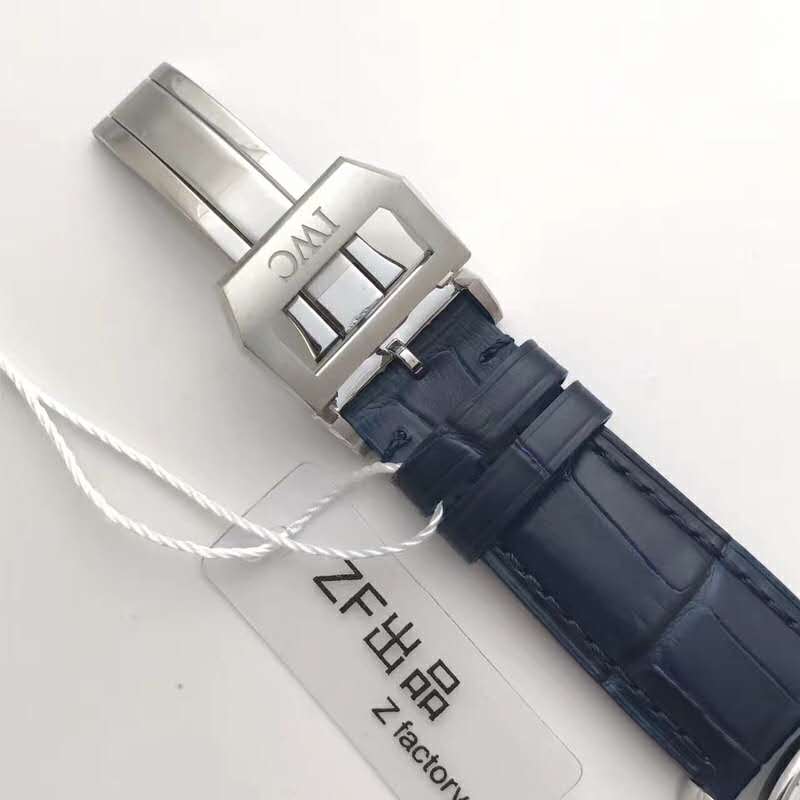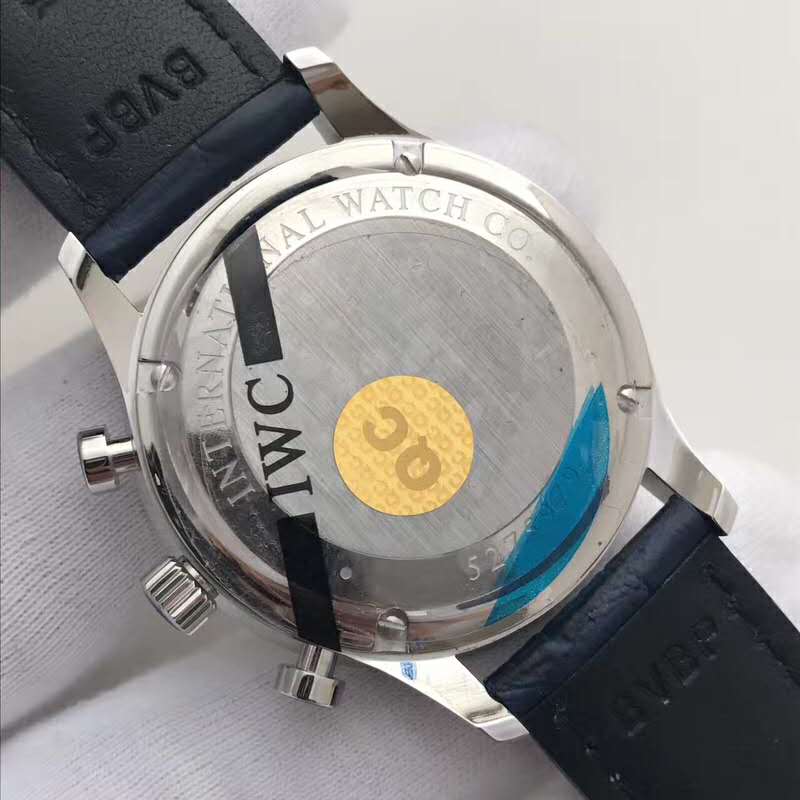 4. V6F Aquatimer Chrono IW376803
Aquatimer is the diver's watch series of IWC. Now each Swiss brand has developed their diver's watch model. The Aquatimer was sold very well before, but facing the high competition with Rolex's Submariner and Panerai, many people are not willing to choose IWC Aquatimer as their first diving watch. However, this Aquatimer IW376803 from V6 factory is still a very good quality watch. With good case finish and stable Asia Chronograph movement, I think this full stainless steel watch should be in this top list.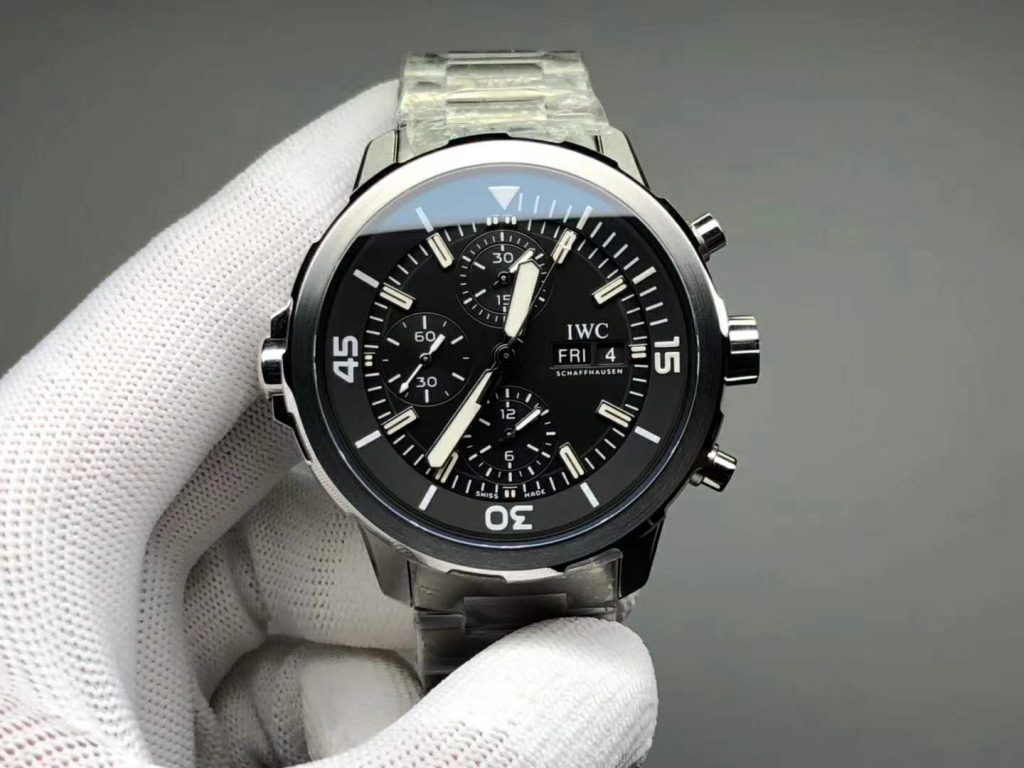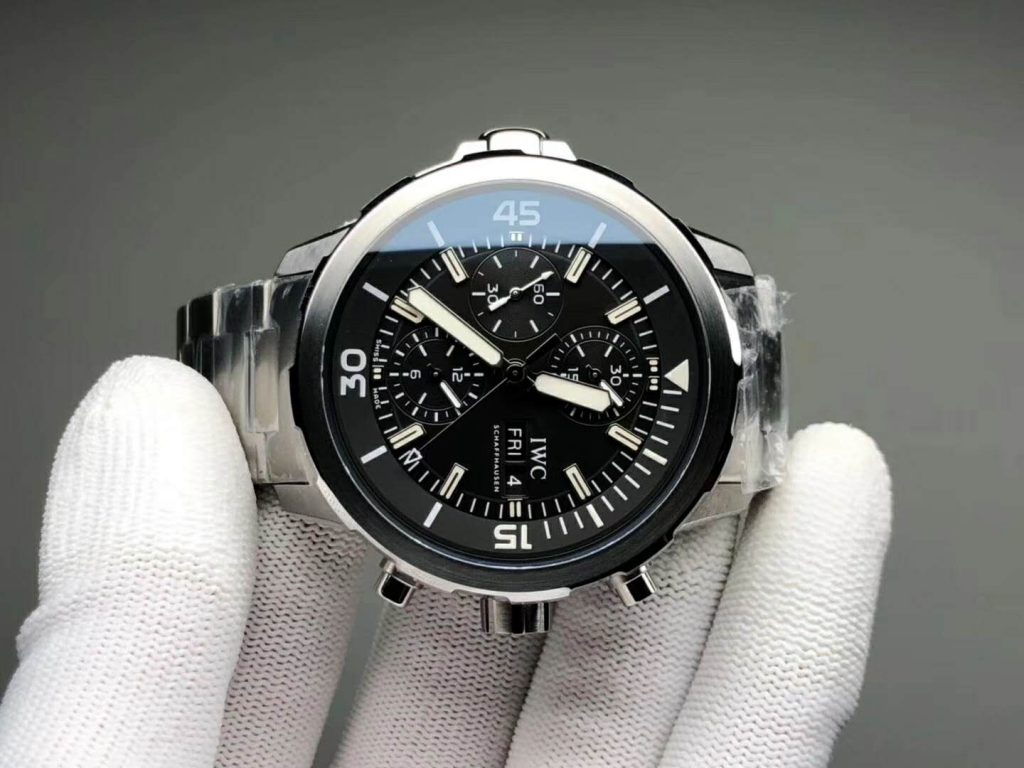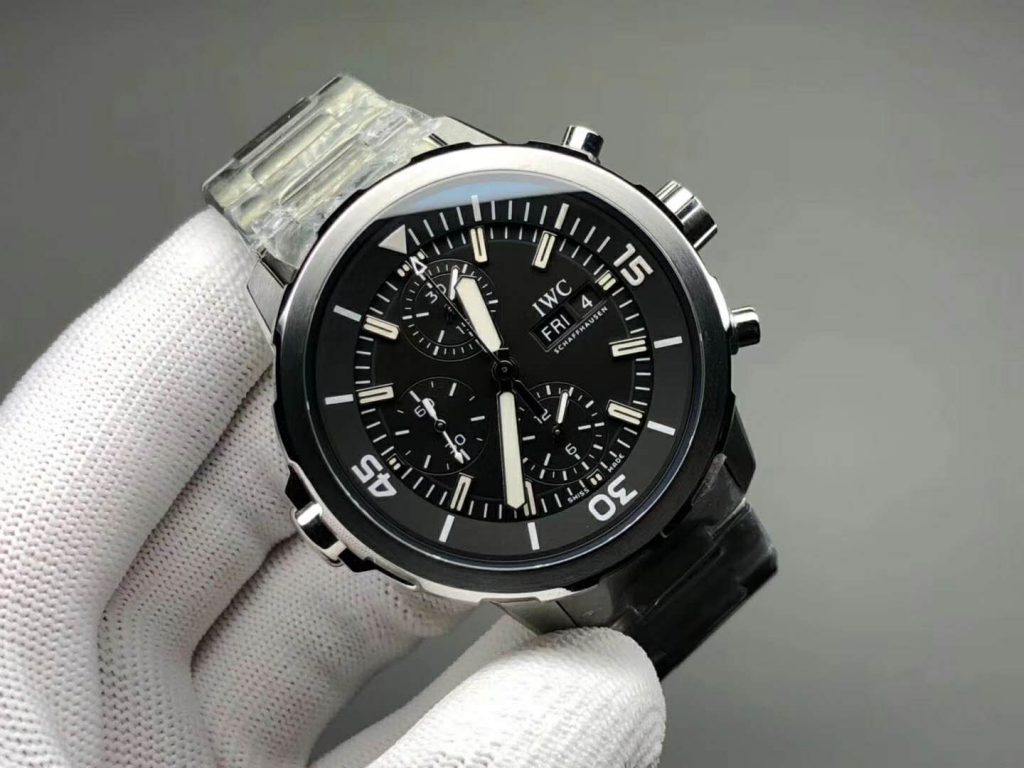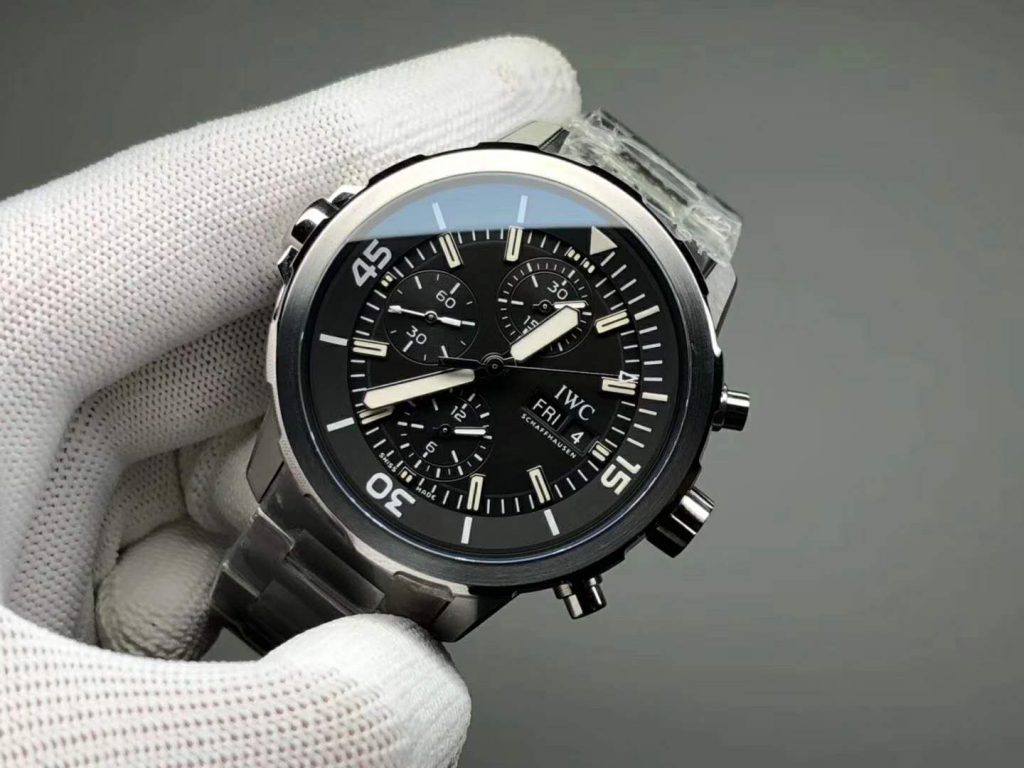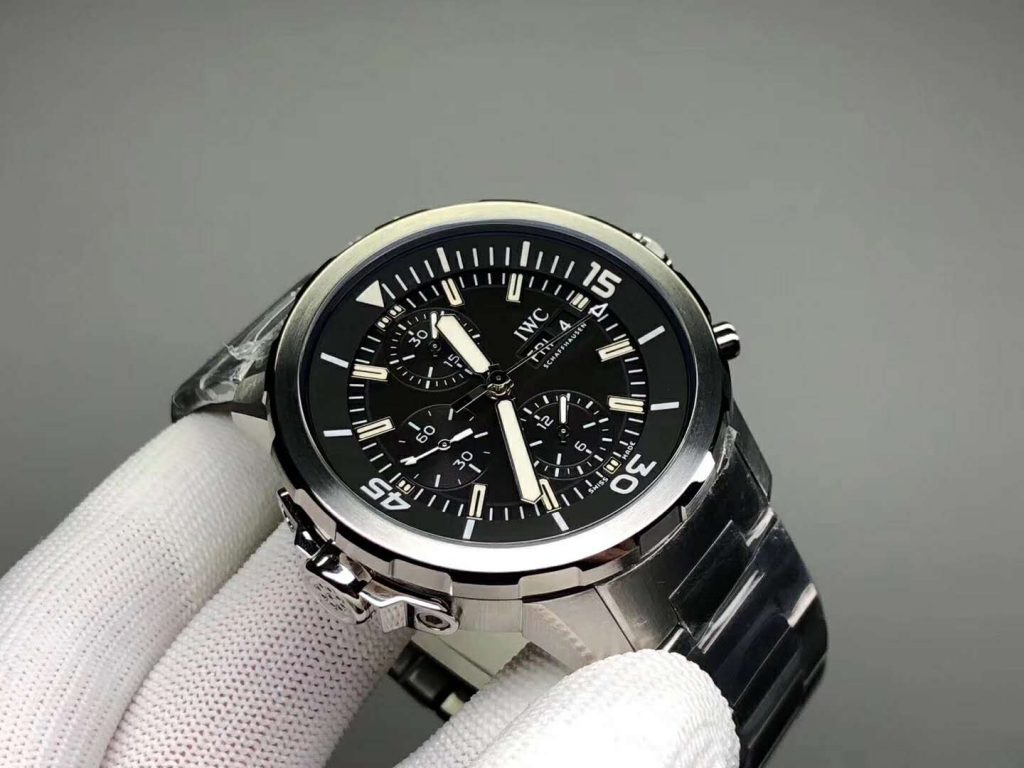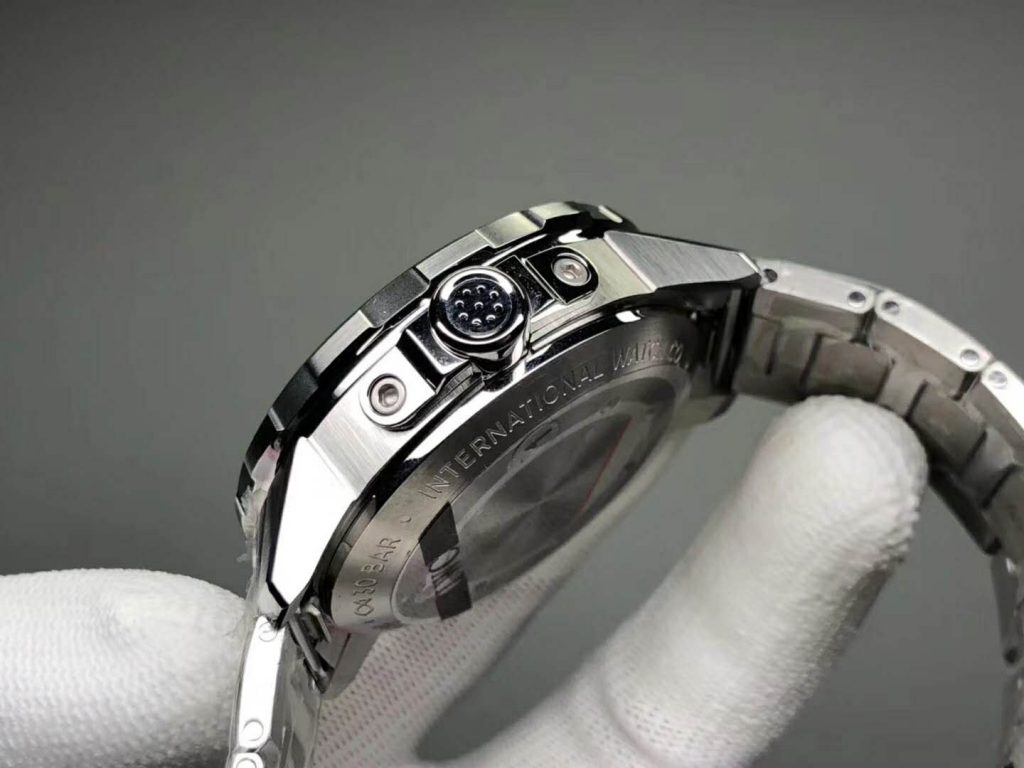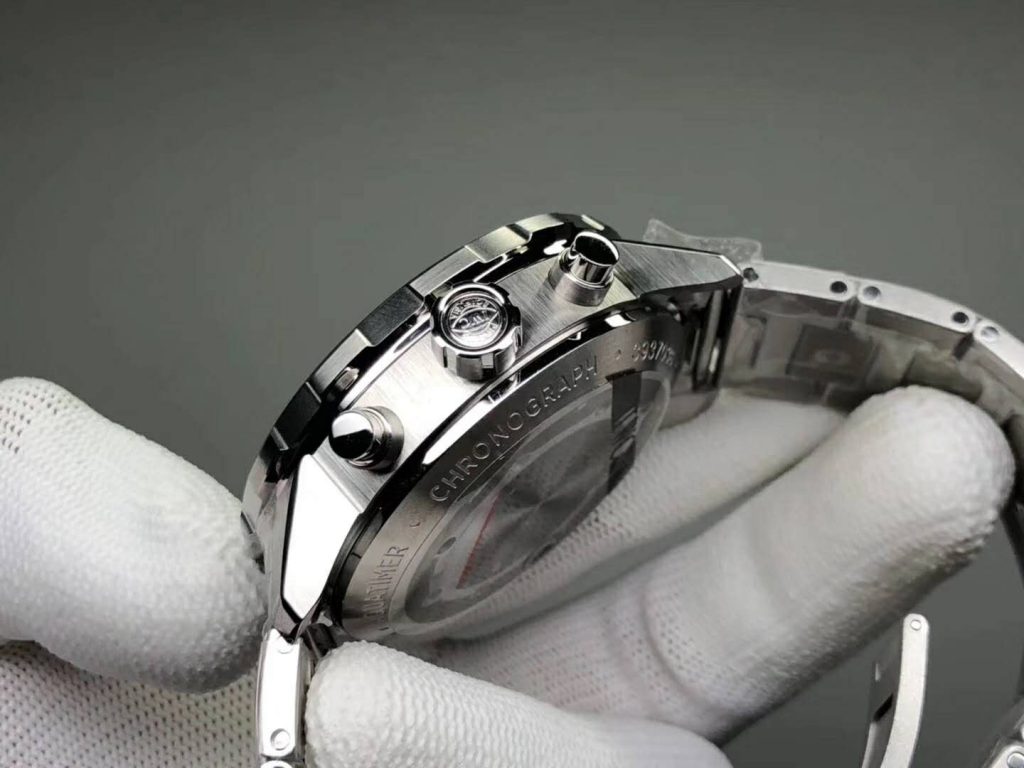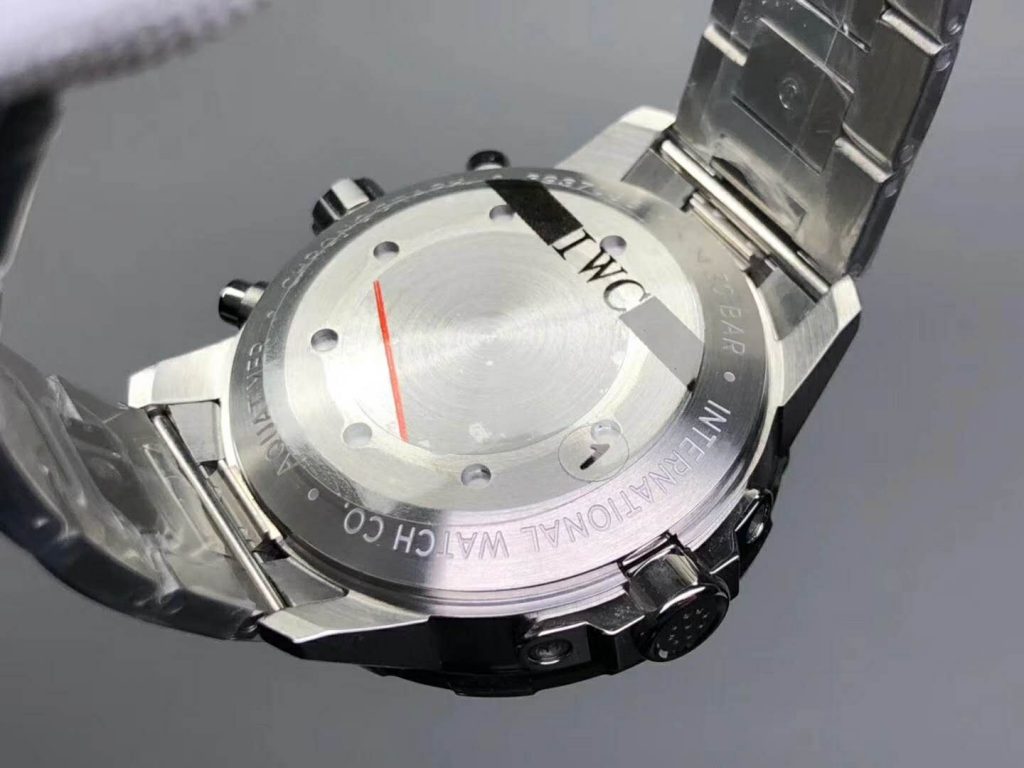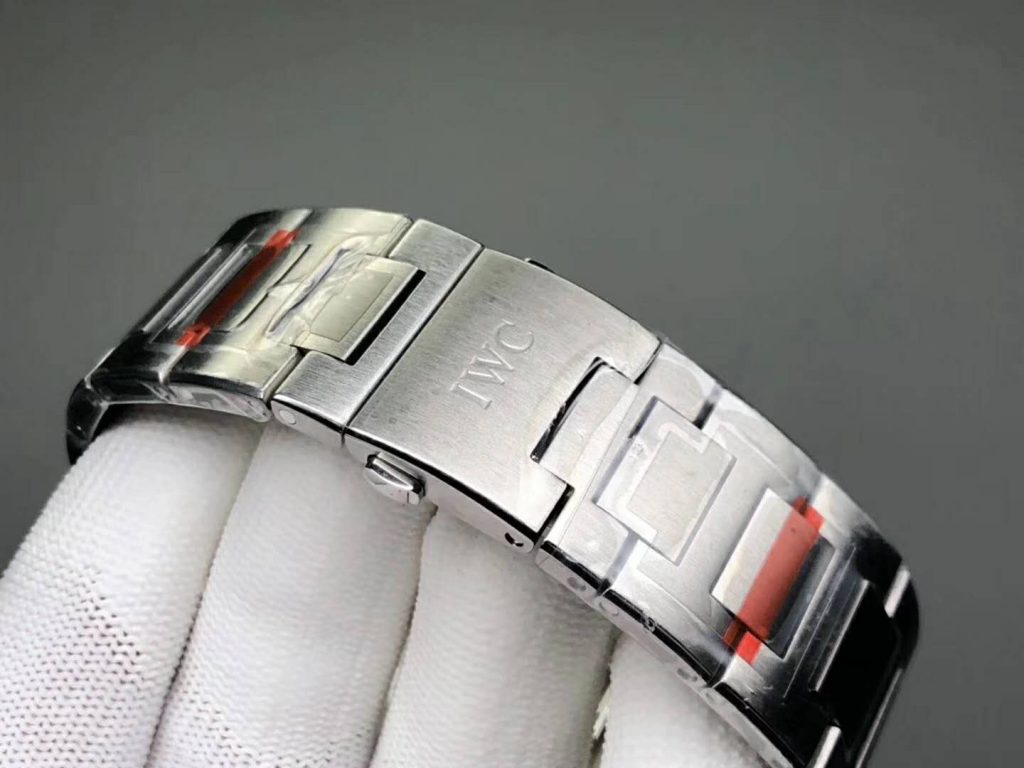 5. MKS Mark XVIII IW327001
Before the release of Mark XVIII, the best-selling IWC watch is Mark XVI. However, the Mark XVI replica from MK factory has been out of stock for a long time. So I put this Mark XVIII IW327001 in this list. The latest version of this replica is V2. This watch looks extremely simple and may be the first choice for many beginners who want to choose a IWC watch as a start. The replica has a high stability because of the genuine Japanese movement Miyota 9015 inside, black dial features white Arabic numeral hour markers that are applied with Swiss lume, the whole watch has a good readability. Black leather strap is also a perfect match for this one. Between Portuguese 7 Days Power Reserve and this Mark XVIII IW327001, I recommend you Mark XVIII.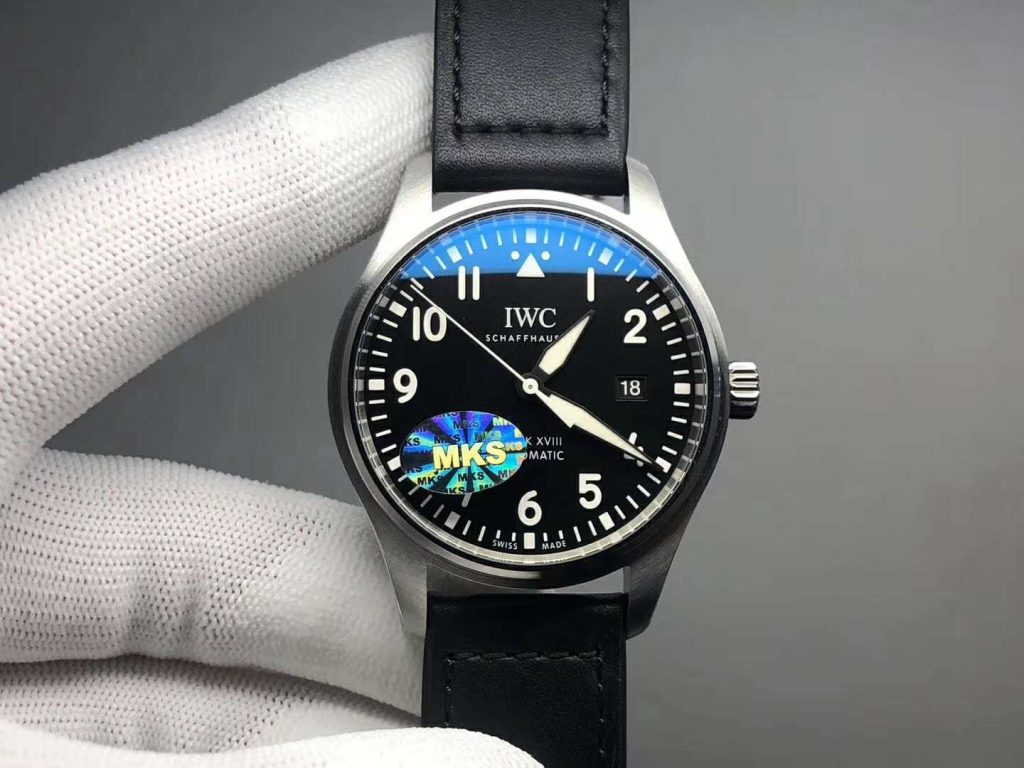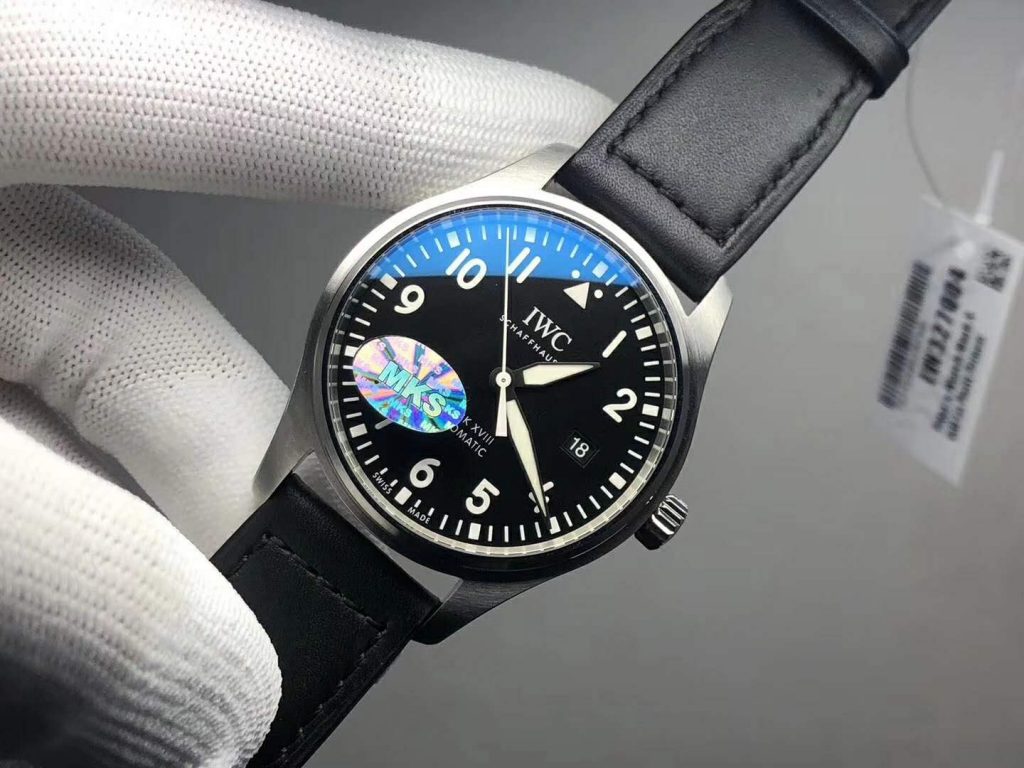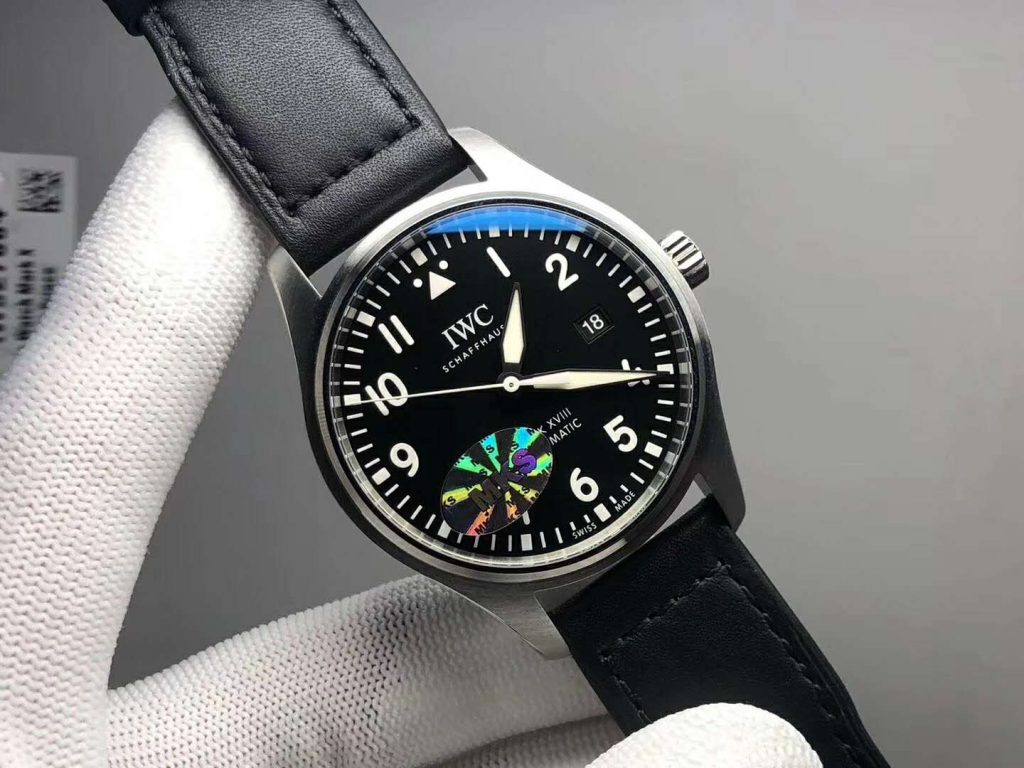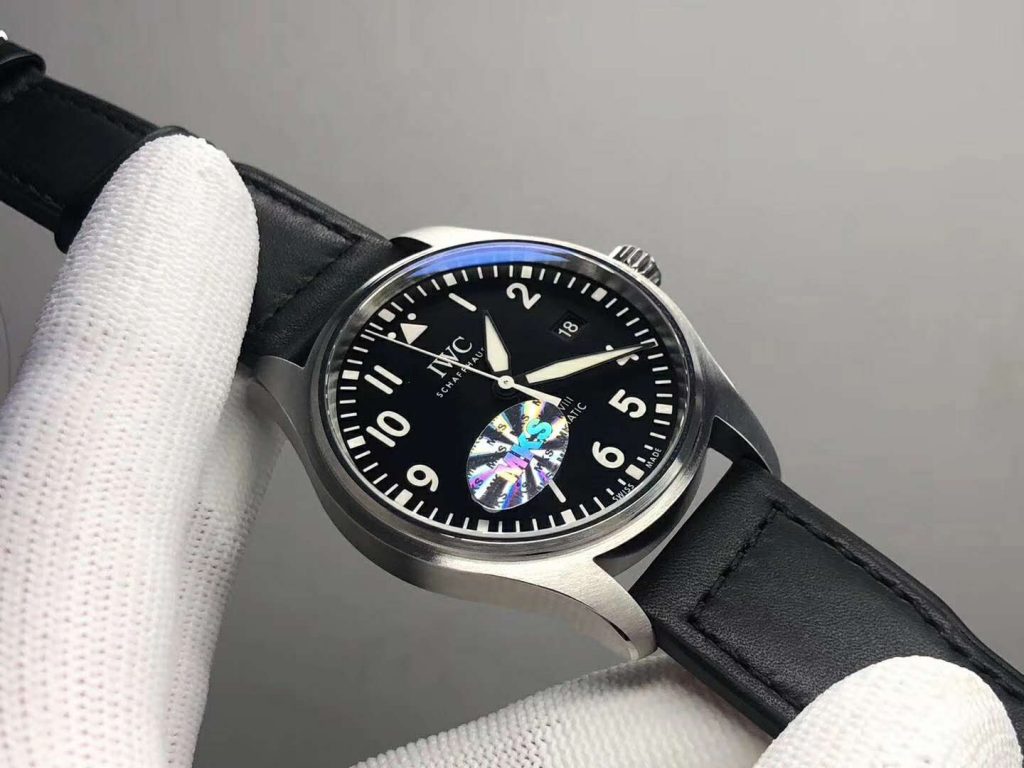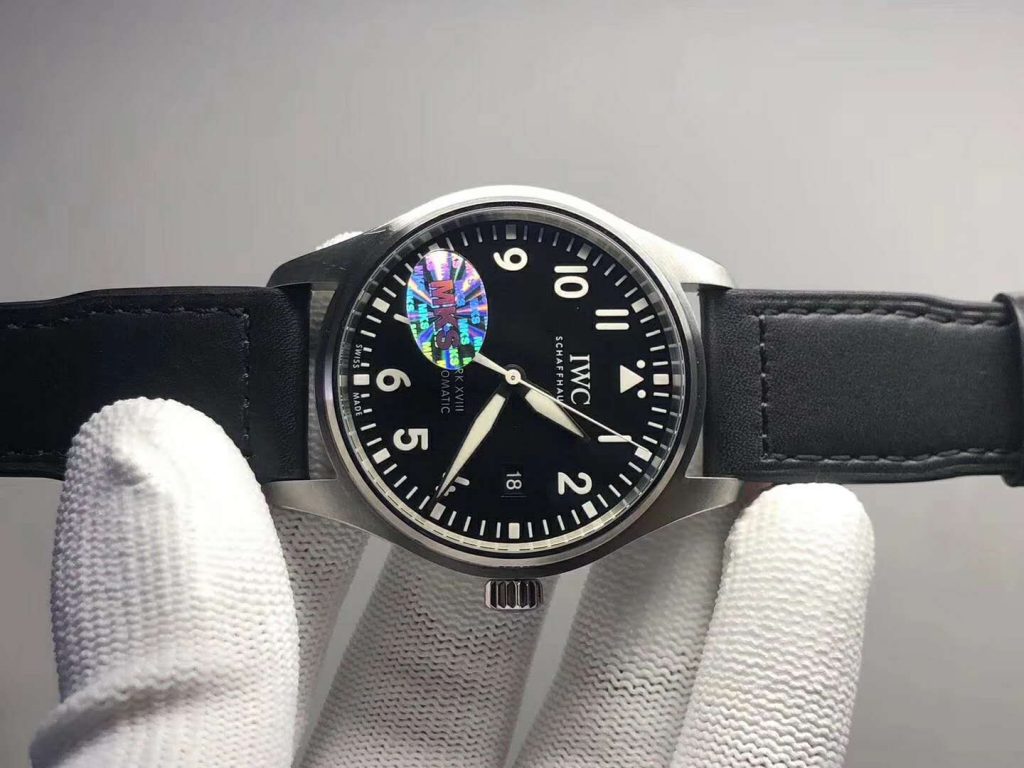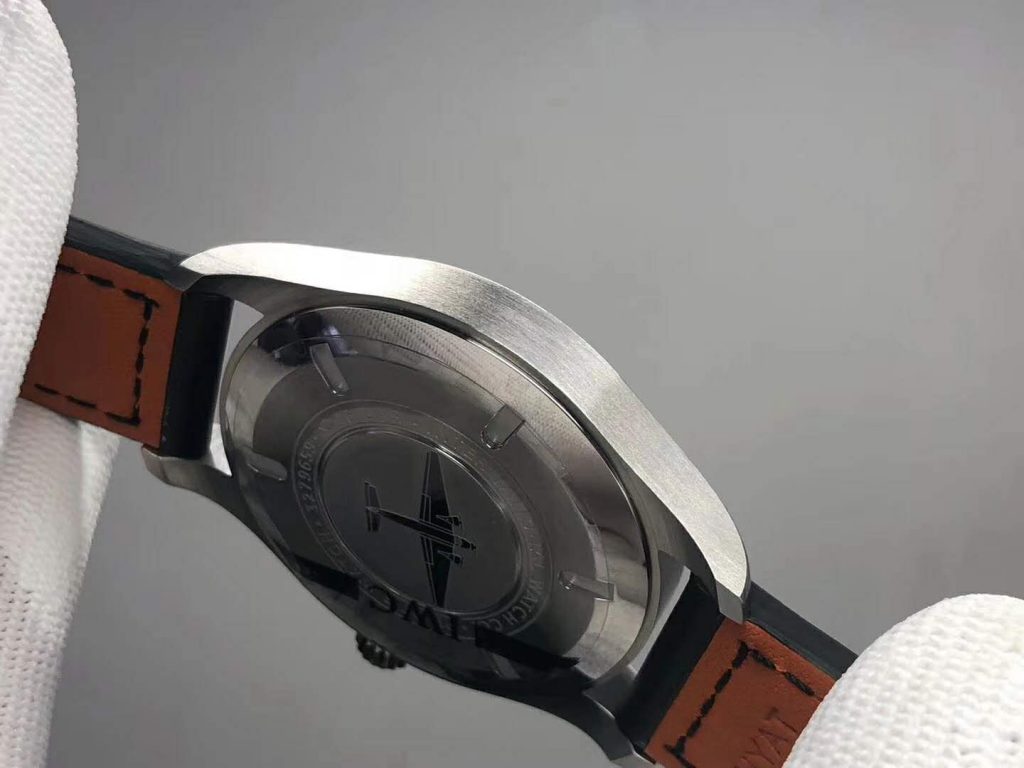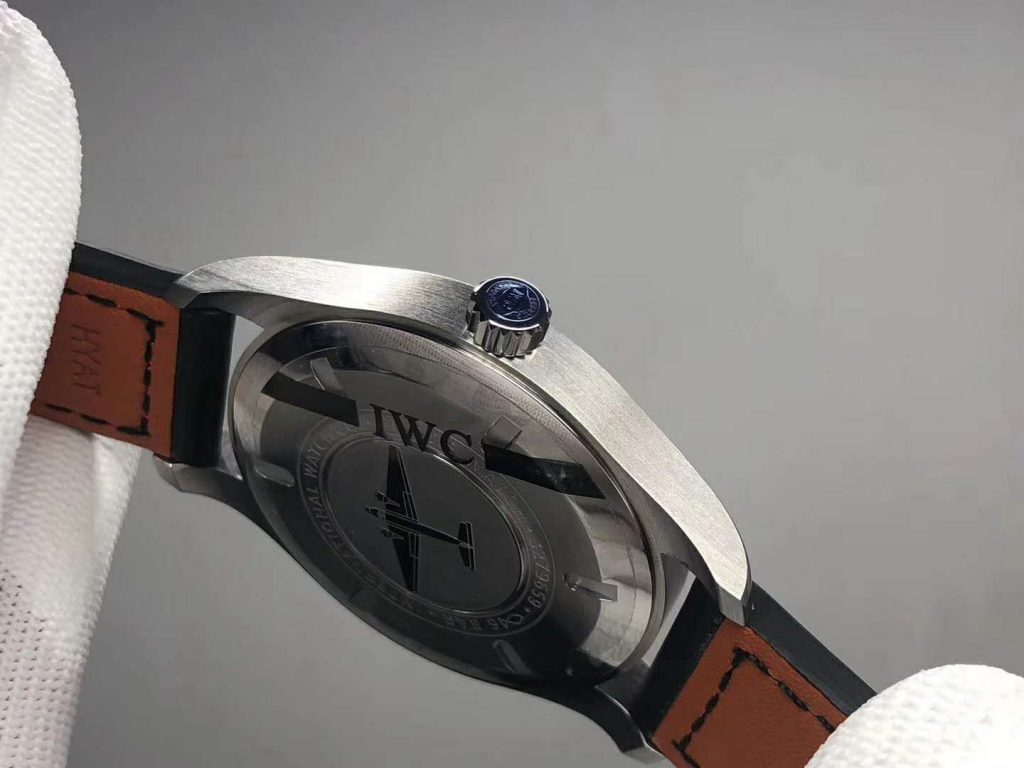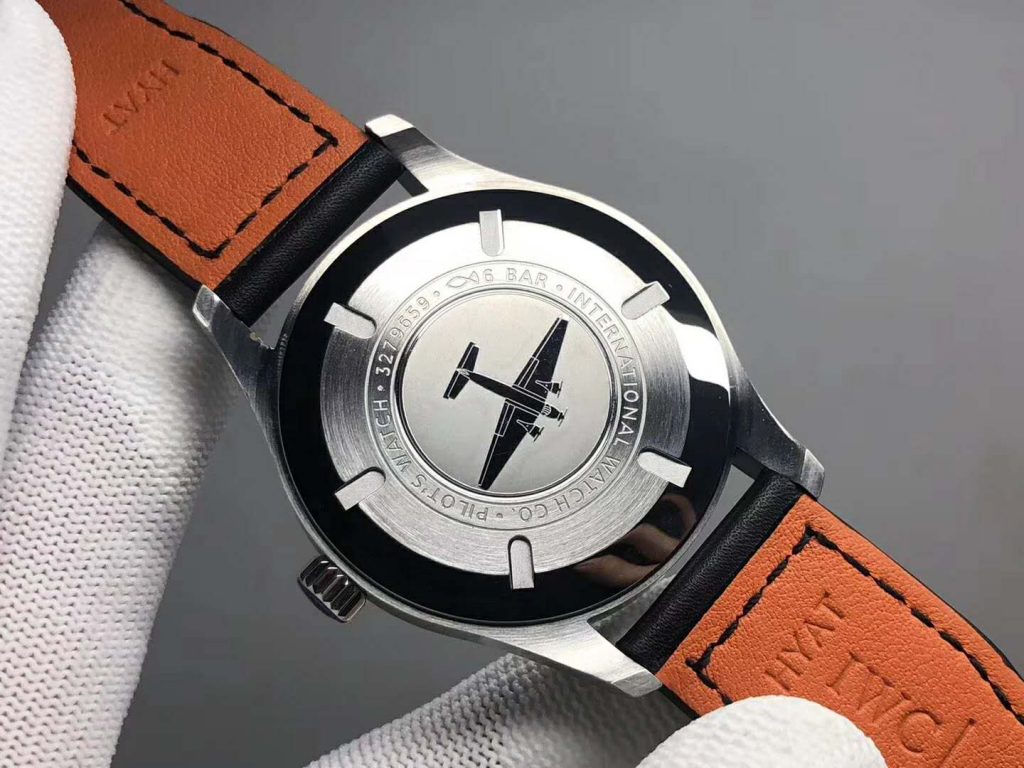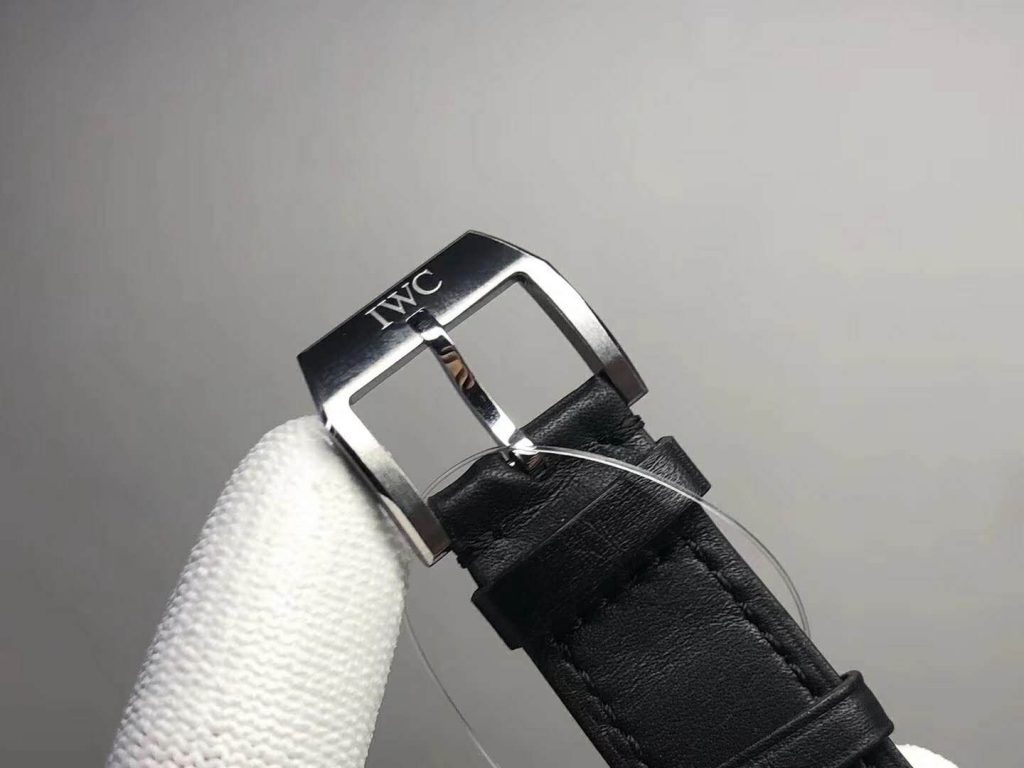 6. ZF Pilot Chrono IW377709
Both V6 and ZF make this replica, but I recommend you buy from ZF. It uses a more reliable Asia Valjoux 7750 movement that runs seconds at 9 o'clock. Like Portuguese 7 Days Power Reserve and Mark XVIII, this Pilot Chrono also has a very low repairing rate. The case finish is a big selling point of the replica watch, polished bezel is highly contrasting with the brushed case. Black dial has three small dials, the one at 9 o'clock features a small red hand, which is very eye-catching. The big triangle mark at 12 o'clock is an iconic feature of IWC Pilot. Too many elements on this 43mm dial, but they do not look crowded.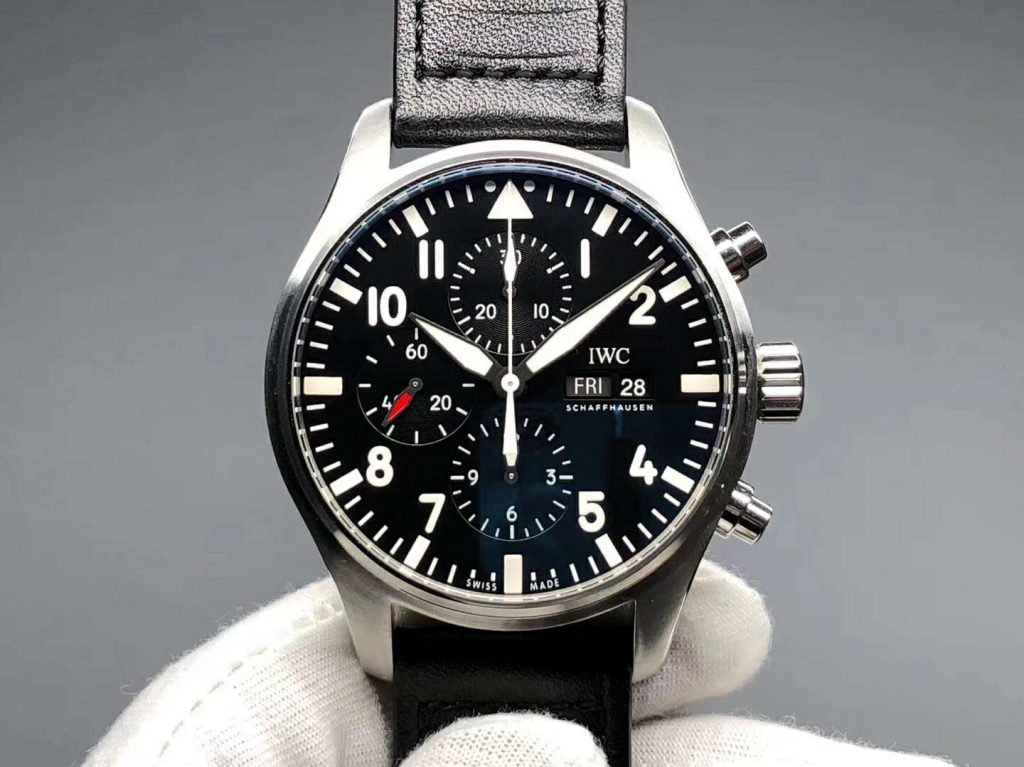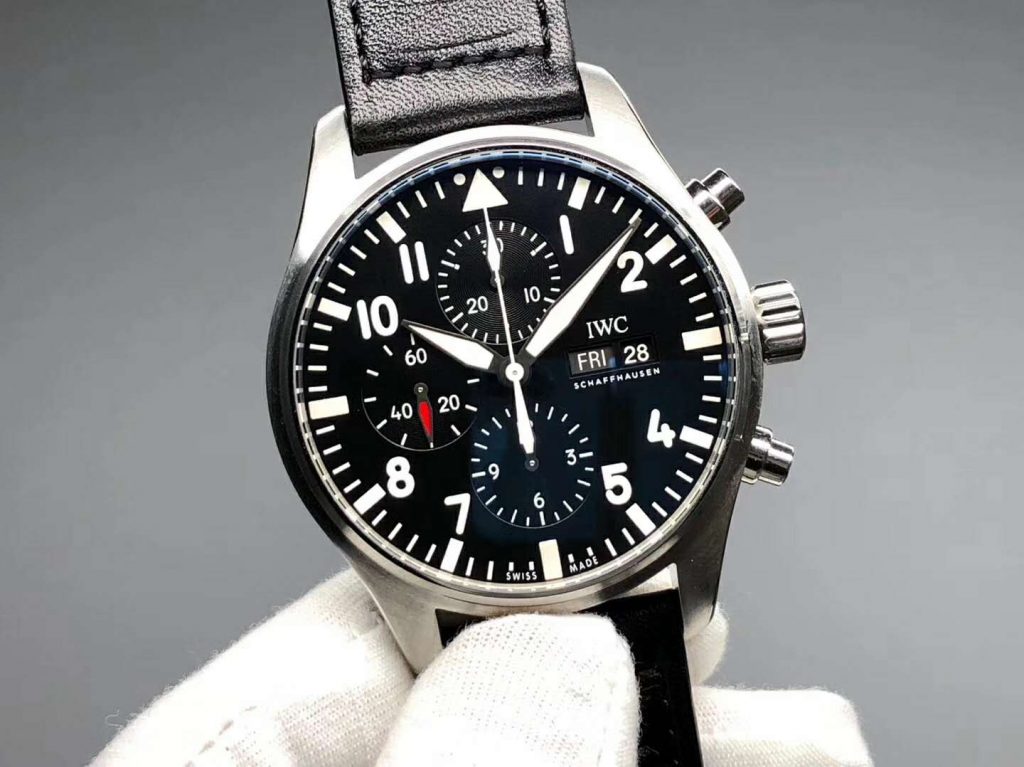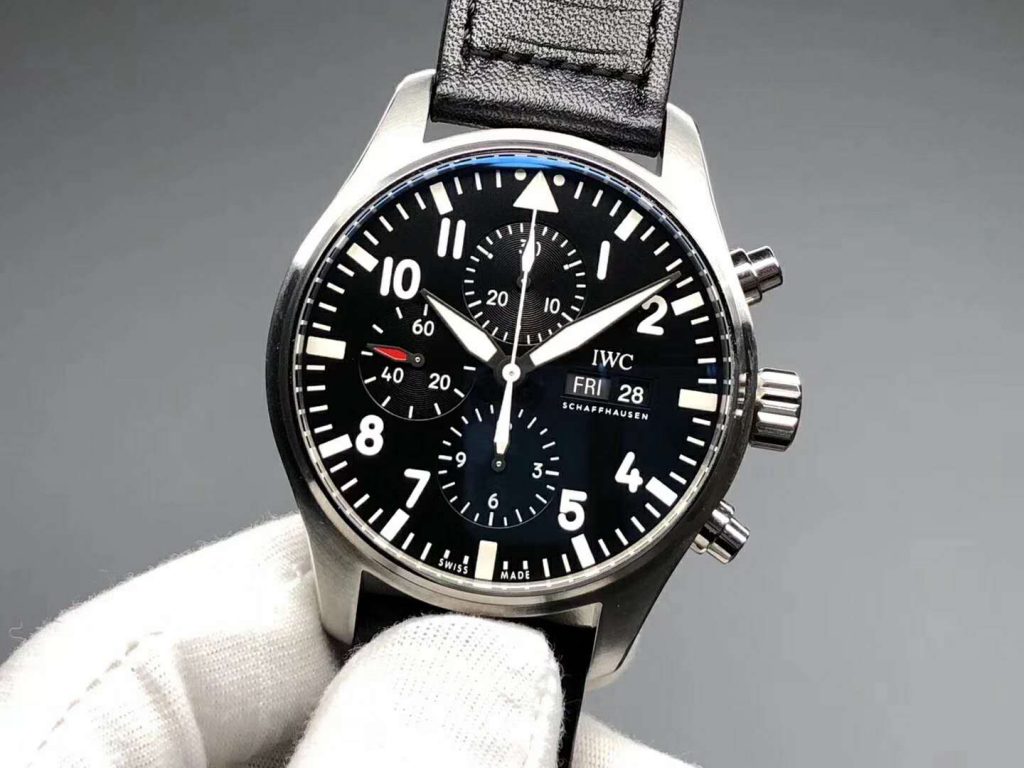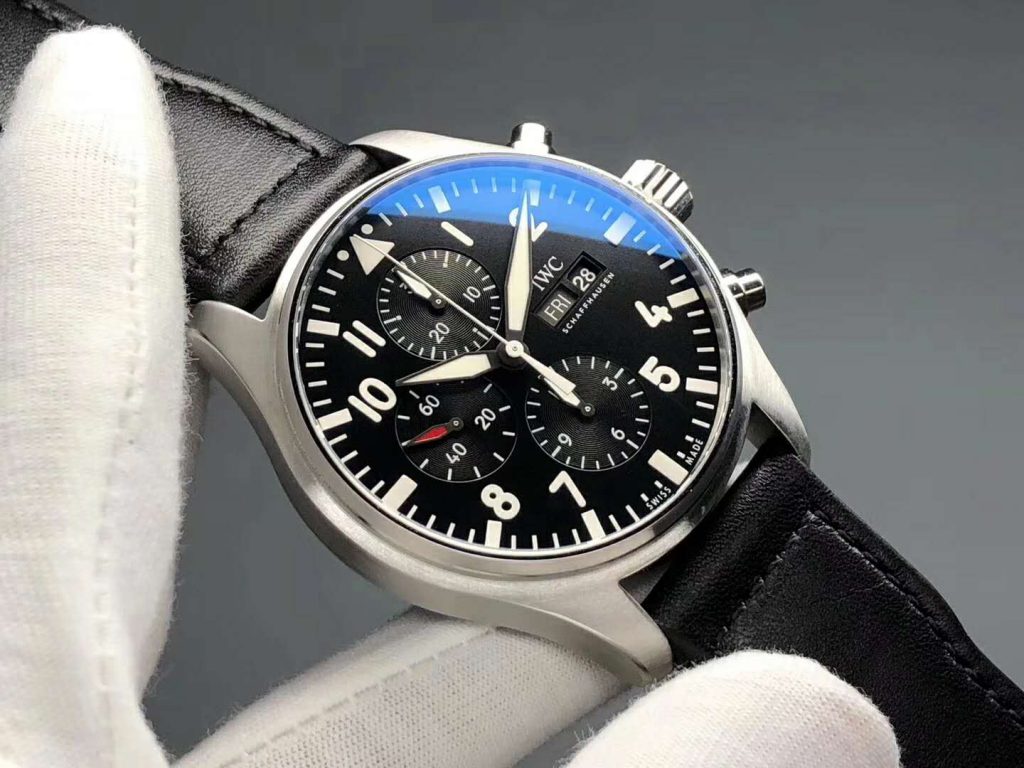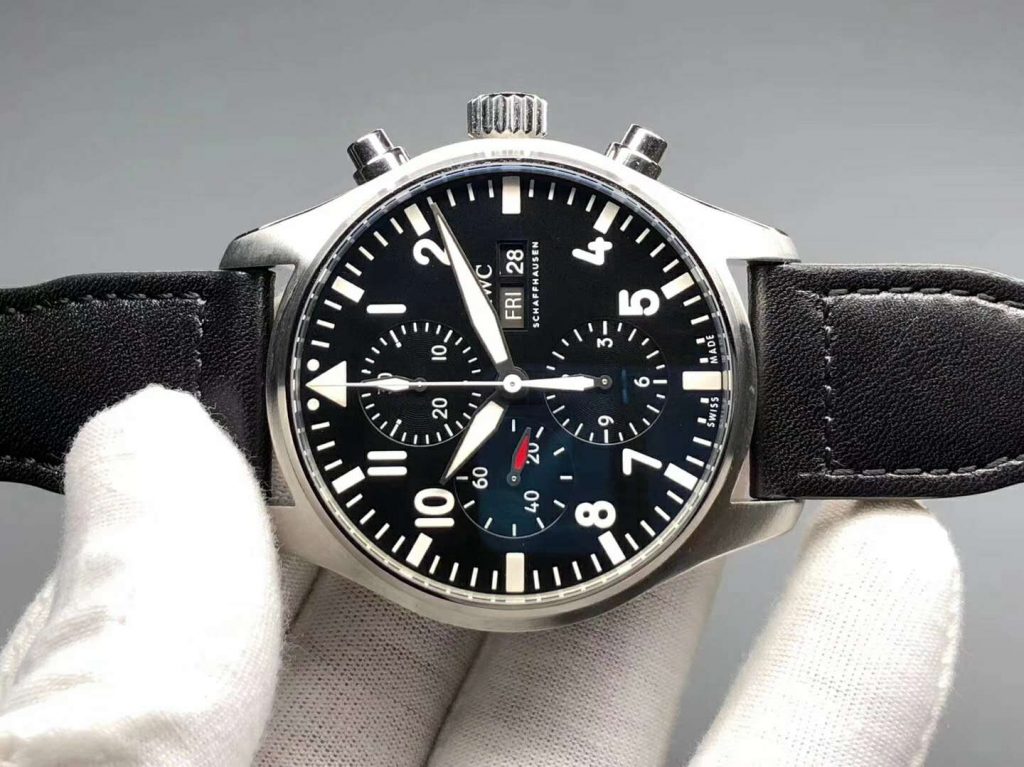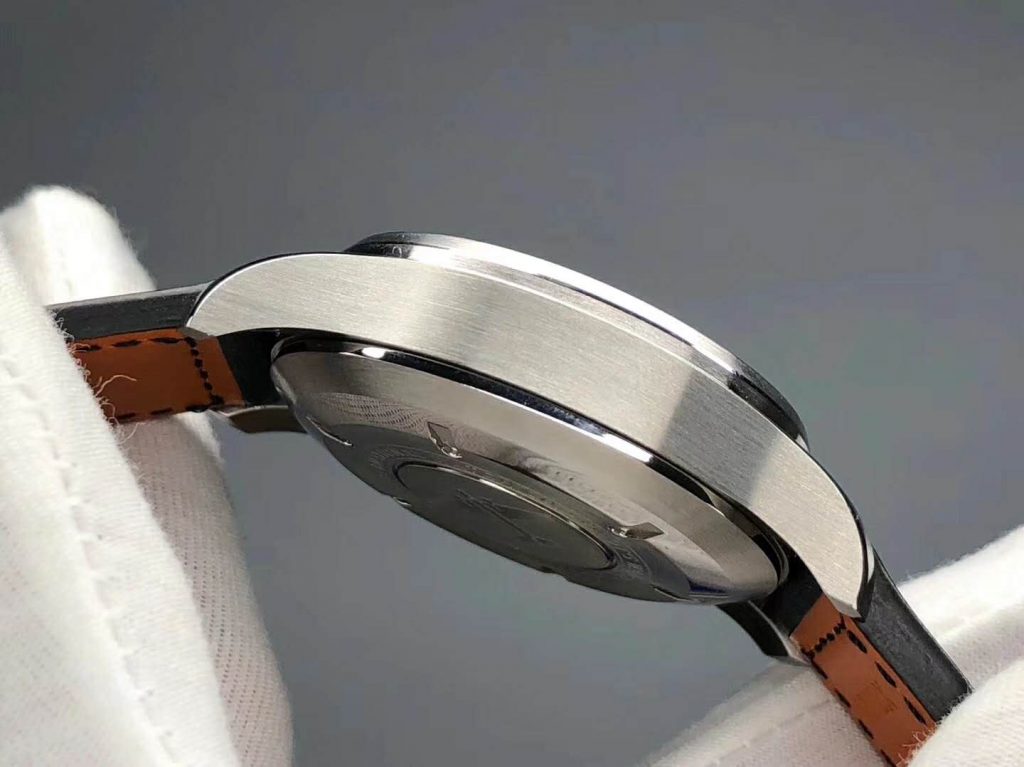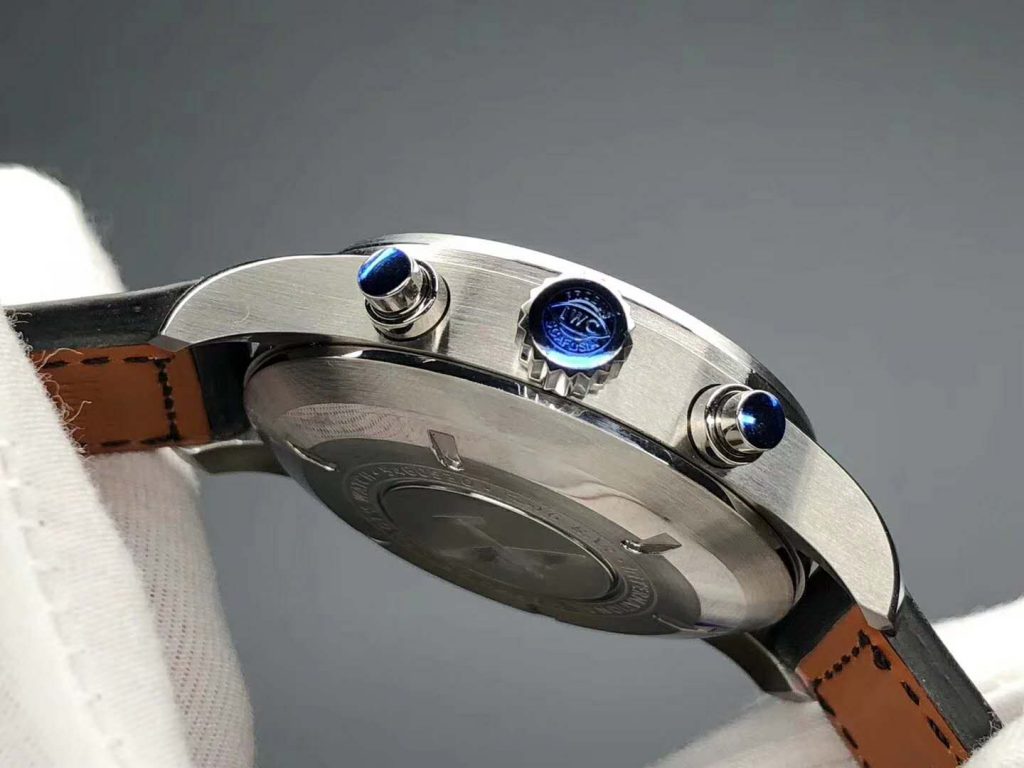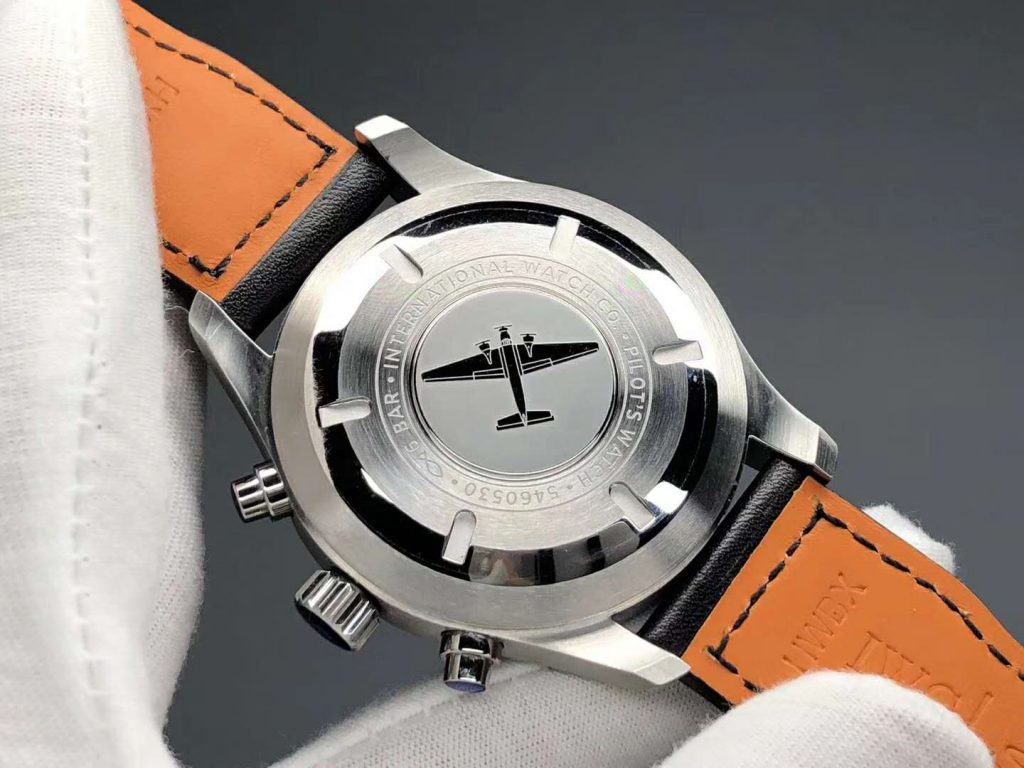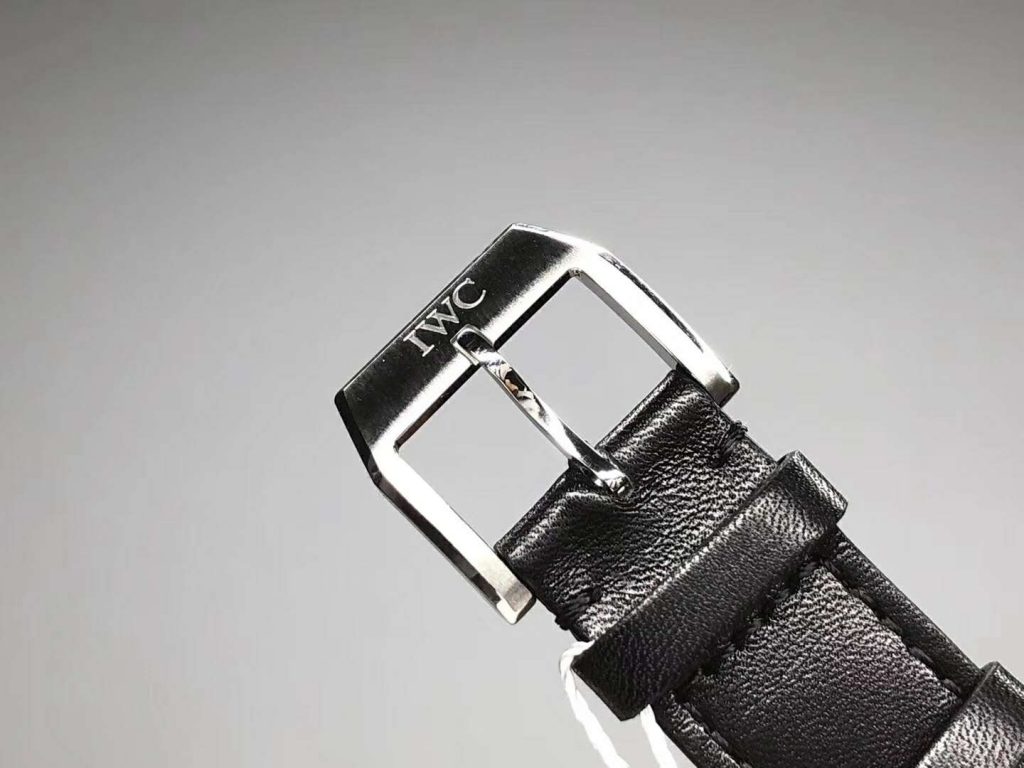 In my opinion, the six watches above are the best in our market, maybe they are too expensive for you, maybe you also have a top list in your mind, but it is absolutely more cost-efficient to select a replica watch that can last for years.