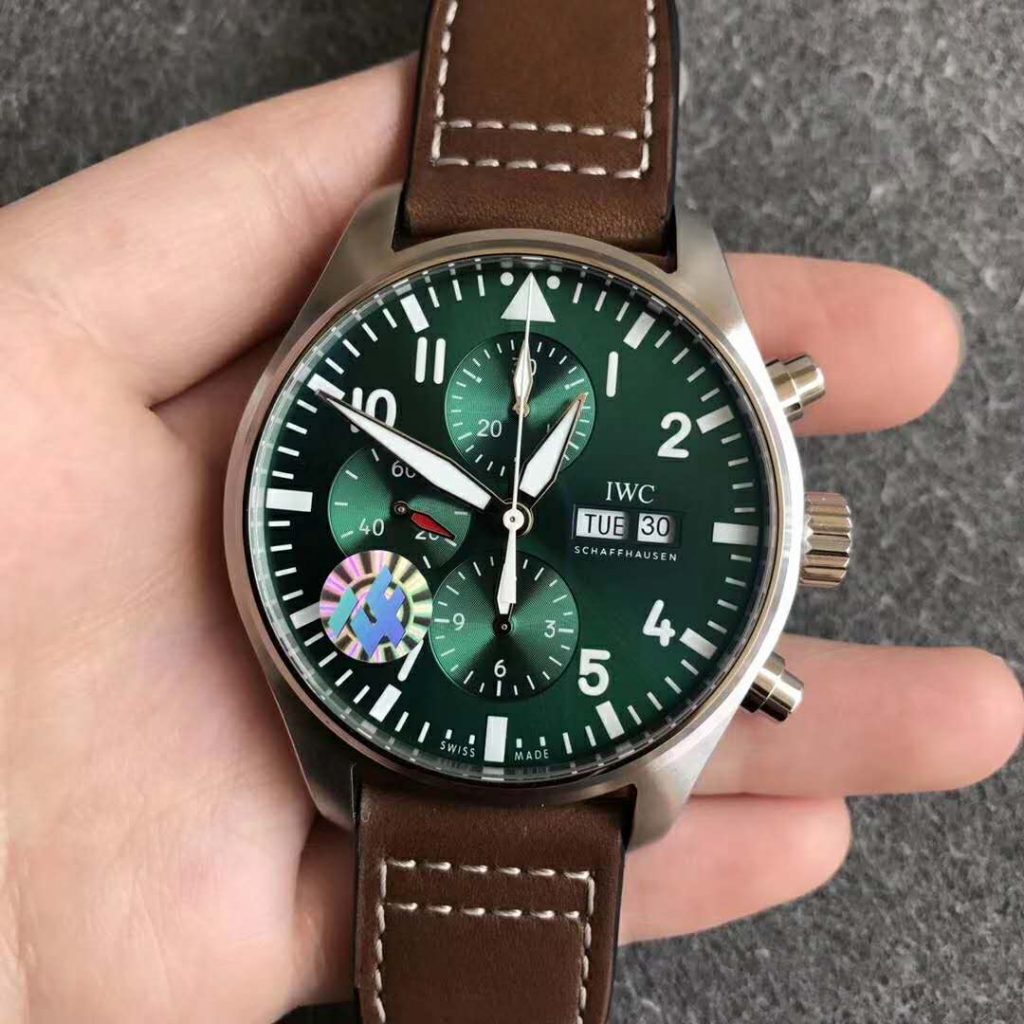 Now, the weather becomes very hot, it is very uncomfortable to wear a mask in such a hot weather, but to prevent virus and keep healthy, we need to wear masks, maybe for several weeks or even months, hope the virus end soon. But some reports said that the virus will come again in winter, this is really bad, a lot of people died already, hope there will be a cure soon. Because of this virus, a lot of people also have lost their jobs, especially in the United States, their economy suffered a huge hit, thus affected the economy of other countries in the world. About my watch business, it was also greatly affected, less people ordered watches than before, and shipping speed becomes slower. Before, our clients could receive their watches within 7 business days after placing order, now the shipping may take about 10 or 15 business days or even longer, many clients now can not accept such a long time of shipping, so many people who shown their interest in replica watches now want to wait for the end of the virus.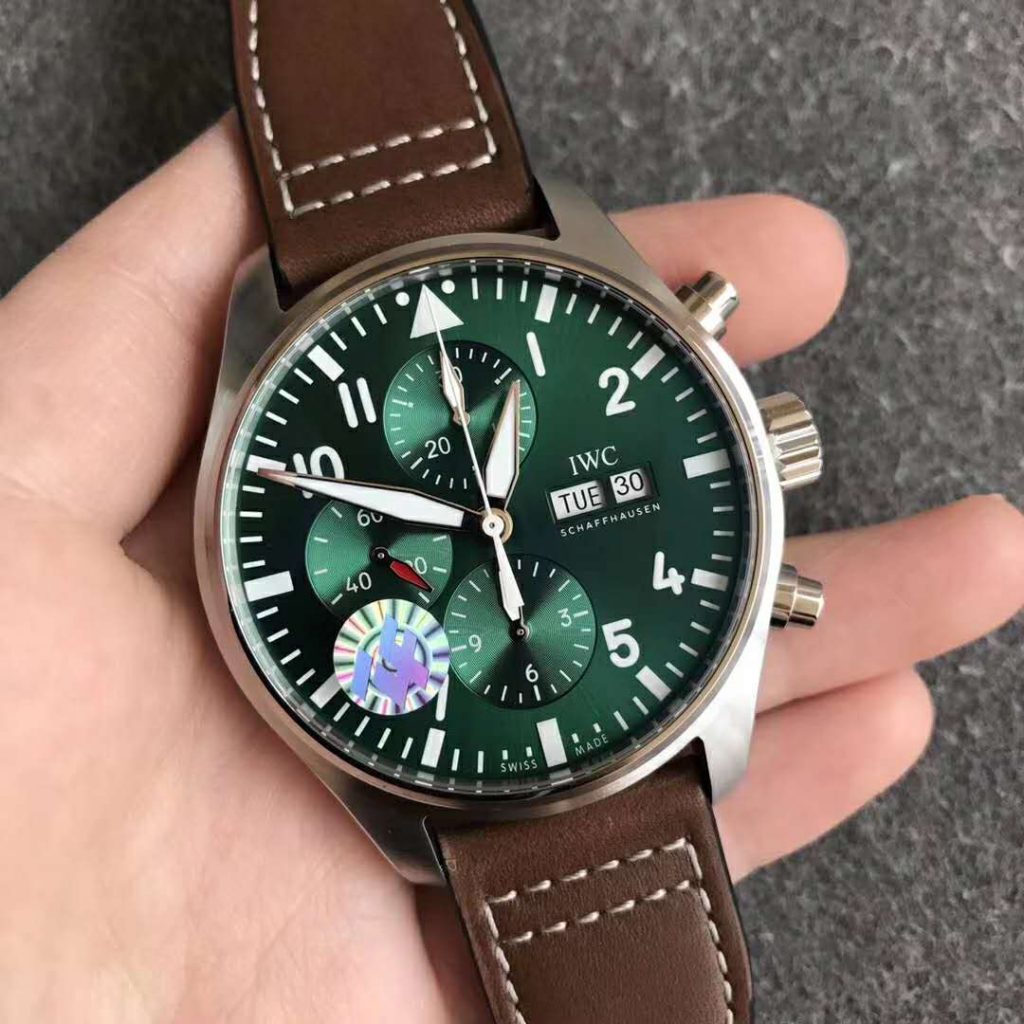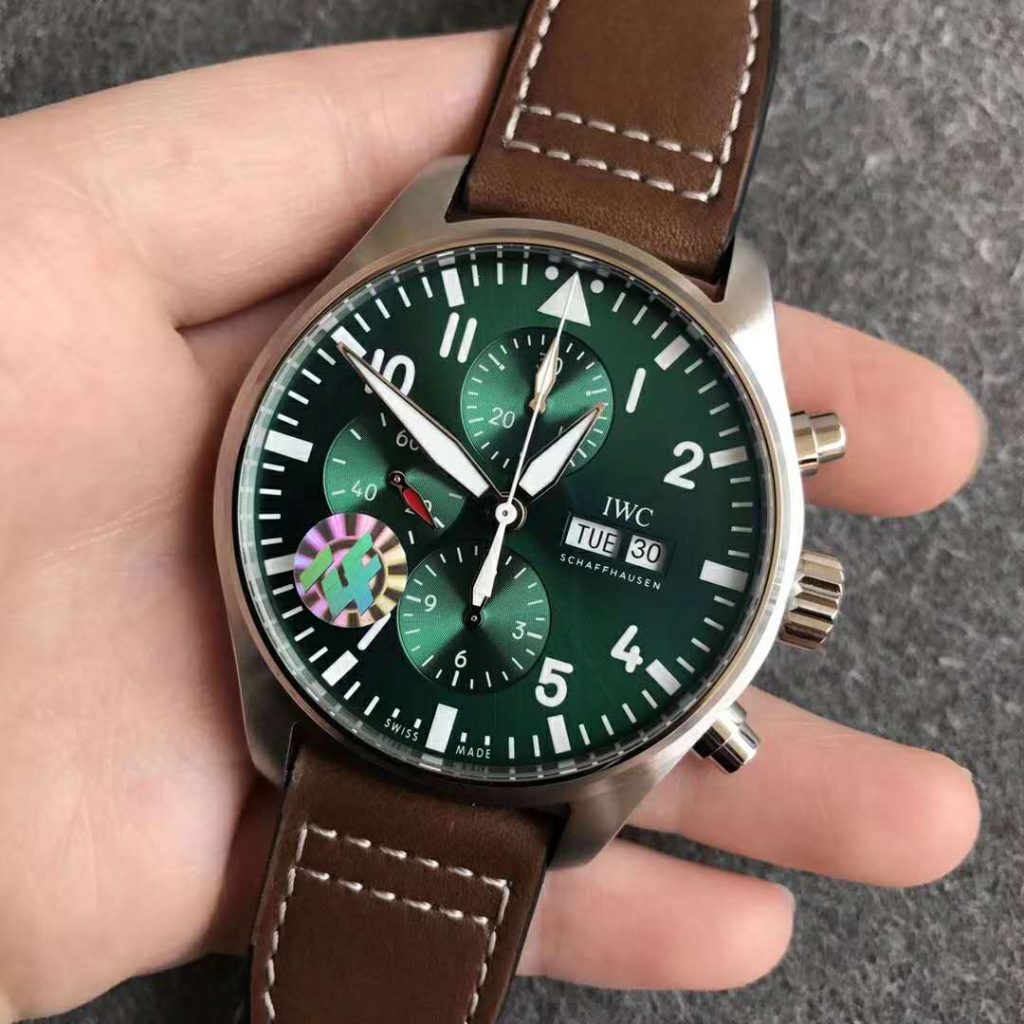 The virus is still very bad in abroad, but it has been under control in China for several months. The factories now also publish new models, while accepting orders at the same time. Sometimes, I feel lucky because I am in China, our government tried to create a very good environment for our people, now our business still goes on while the virus is very crazy in other countries. Back to this IWC which ZF just published, it is a stainless steel Pilot watch, with green face and brown leather strap. Green, a very rare dial color in IWC watches, while looks great on this model, that green is not too shiny, it looks a bit dark, maybe more people will choose black model if they are considering an IWC Pilot, while this green one can also be a good try.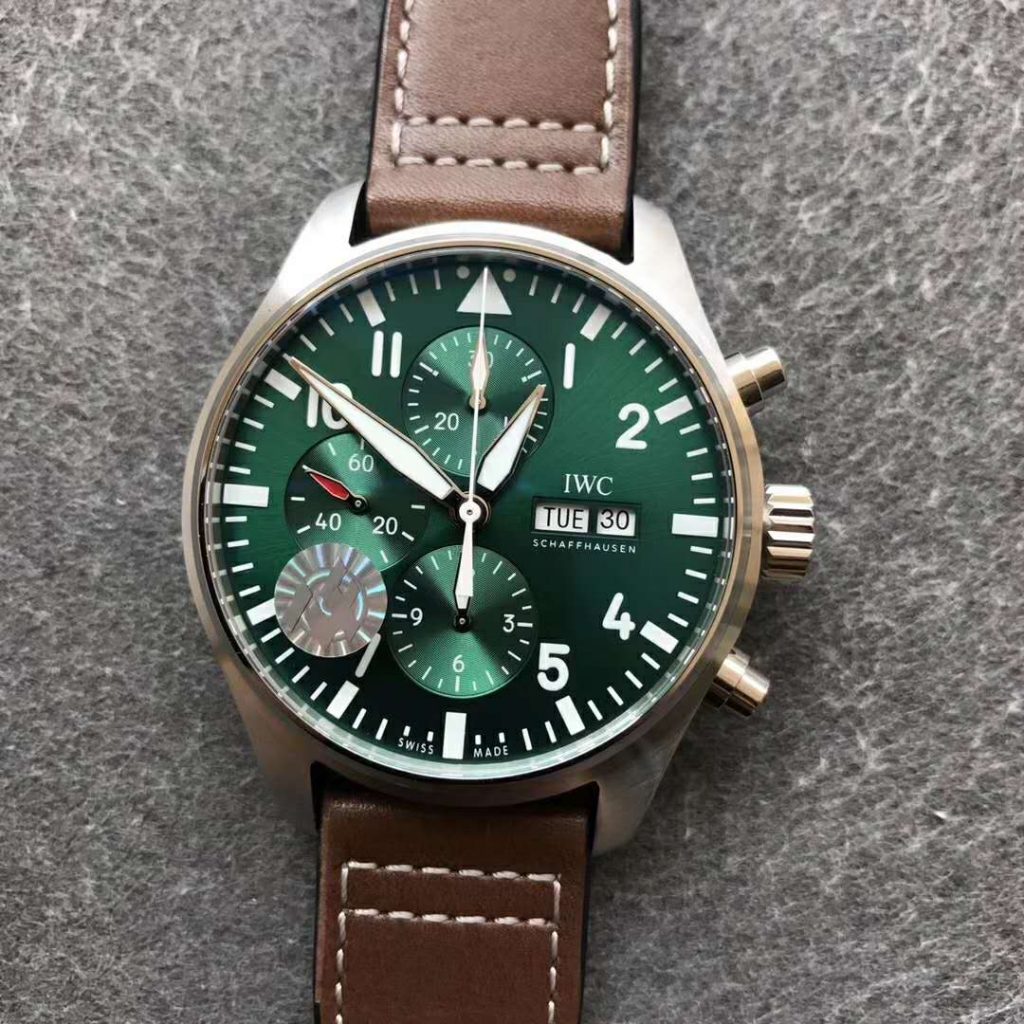 The case has a diameter of 43mm, 15mm in thickness. A little large for my wrist, but fortunately it is very easy for me to punch holes on the leather strap. You've made a right decision when wanting to get a replica watch from ZF, their IWC replicas are the best in our market. I have clients who bought IWC replica watches from ZF, they never had complaints. The crystal of the replica is sapphire and features blue anti-reflection coating on both sides, when you checking time from the dial, it looks like the crystal does not exist, it has a very high transparency.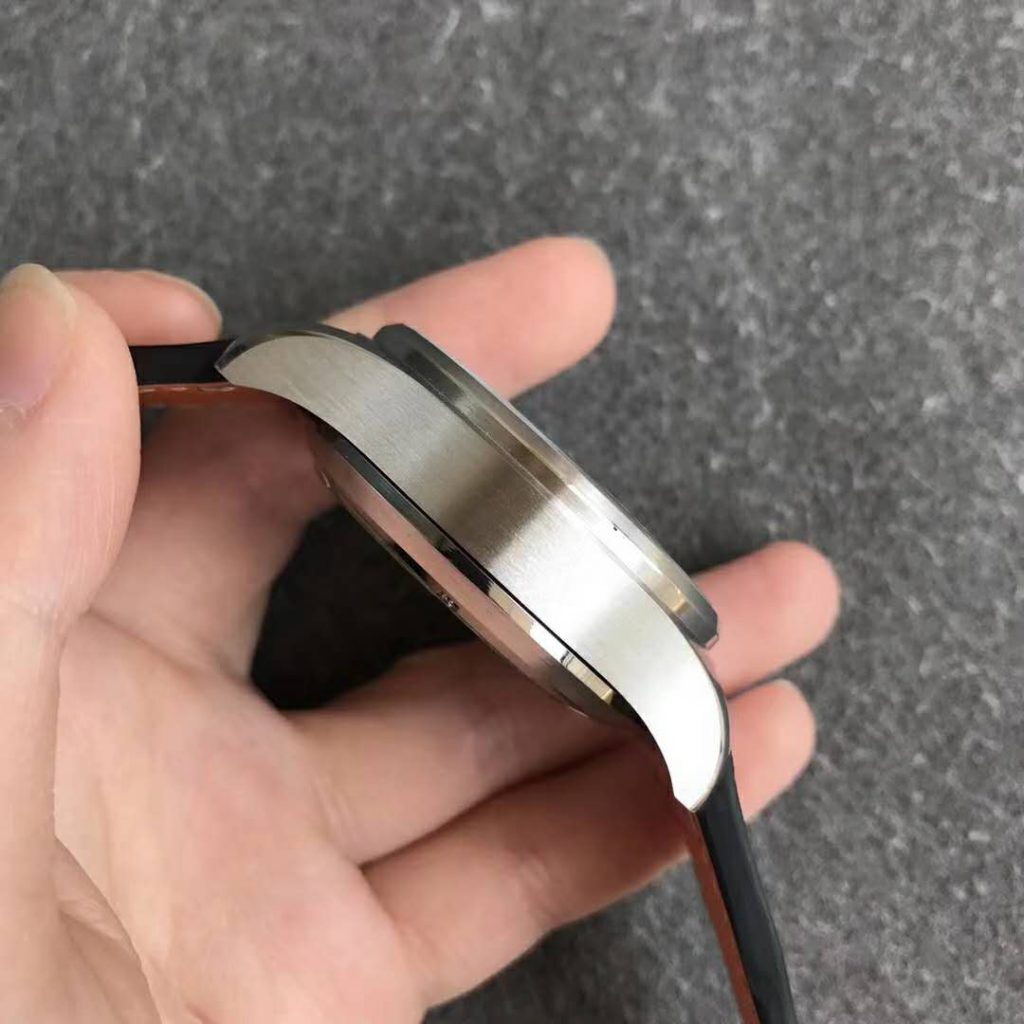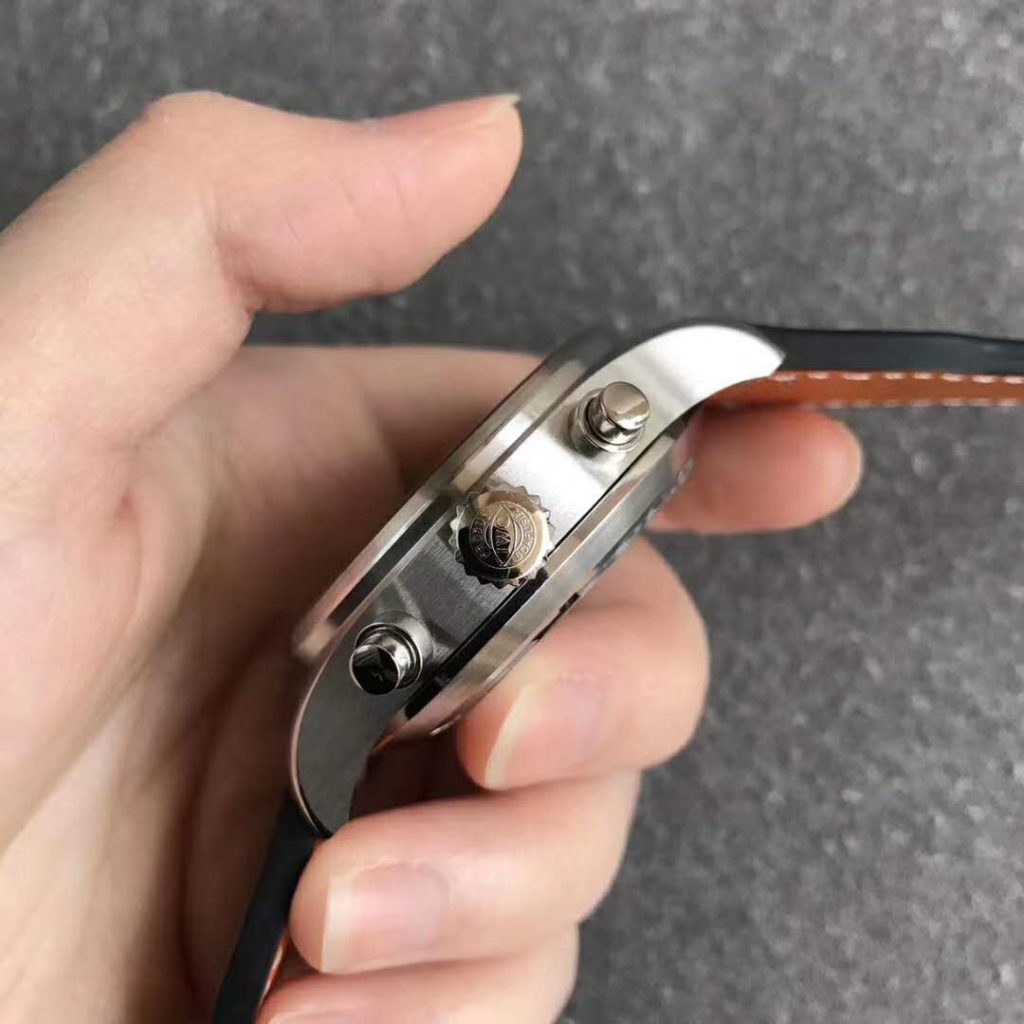 Movement inside is newly improved Asia Valjoux 7750 movement, which supplies the power for this Pilot watch and makes it function like genuine watch. Each small dial on the green dial has their own function, red small seconds hand on subdial at 9 o'clock is eye-catching and has an amazing smooth move, both chronograph counters at 12 o'clock and 6 o'clock are real, in a word, this newly improved 7750 movement can realize all functions of ETA 7750, it also makes the watch case thinner after being improved.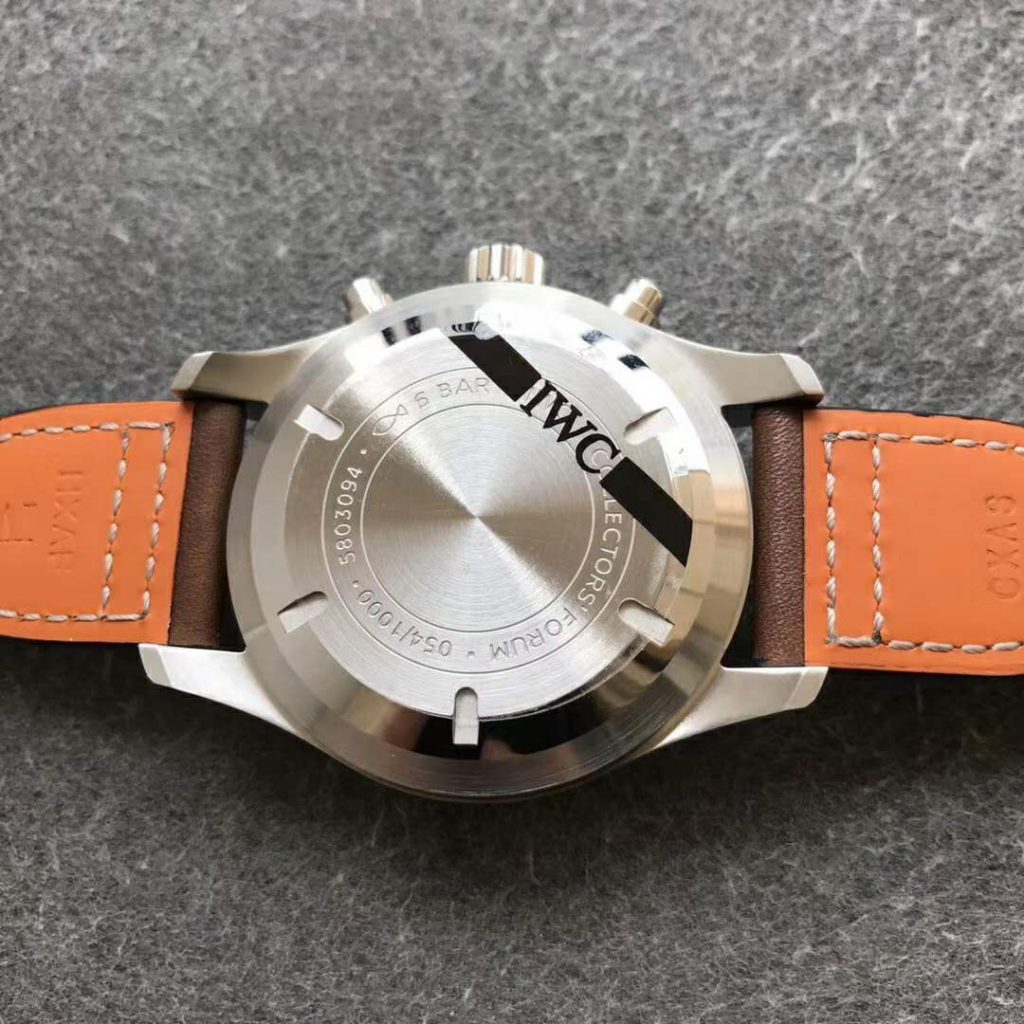 Currently ZF does not offer stainless steel bracelet for this watch, only leather band is available, if you need extra leather straps in other colors such as green or black, please let me know. Thank for taking time to read my reviews.