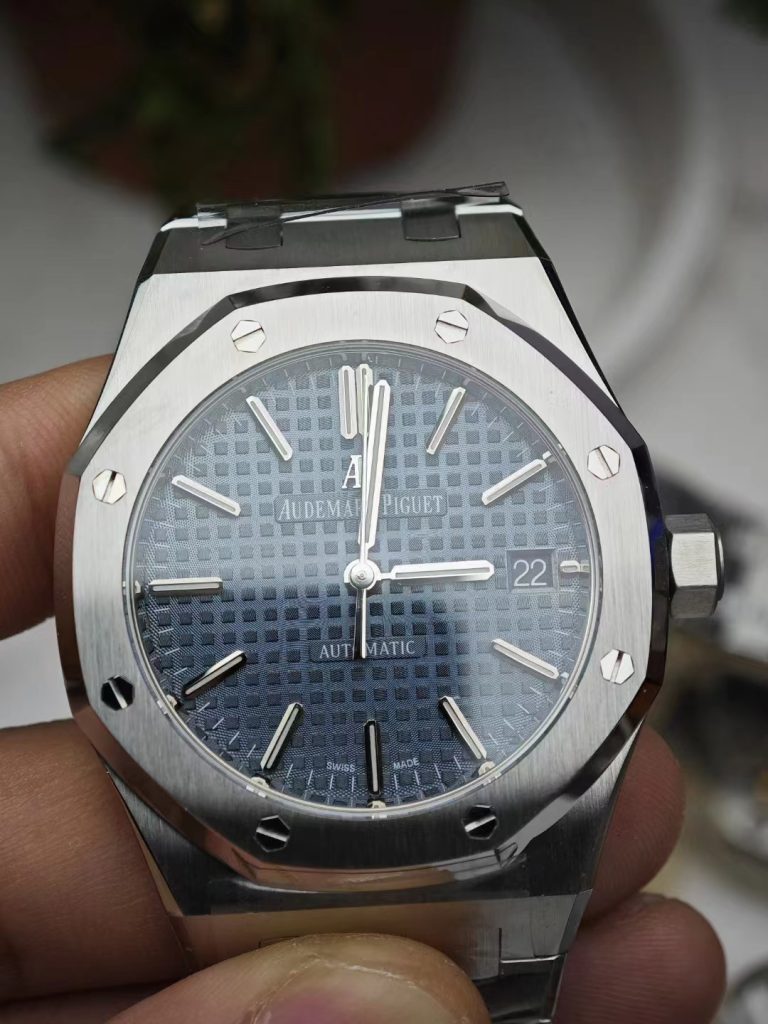 Bad news, many watch factories decide to spend a short holiday because of the new round of raid recently in the market, EW now stops accepting orders and if you want a watch from them, you need to wait, not sure when they will be back, perhaps only frequent buyers can get watches from them at this time. EW are doing a very good job and has offered us many replica watches at good prices, after the announcement of the latest 2023 titanium YachtMaster, EW factory made this decision. I saw many pictures my friends posted on their wechat moment, that the stores in the market were closed in the past days, such things happened again and again the the past two years, and I think will become a normal situation in future. Back to today's topic, it is about a replica AP from APS factory, yes, APS is very hot and widely discussed, this is also a big risk for them, they will be finally raided someday in the future, absolutely no one wants this result. They made a big contribution to the development of super clone AP replicas. Like this AP Royal Oak 15450, it is a super clone from them.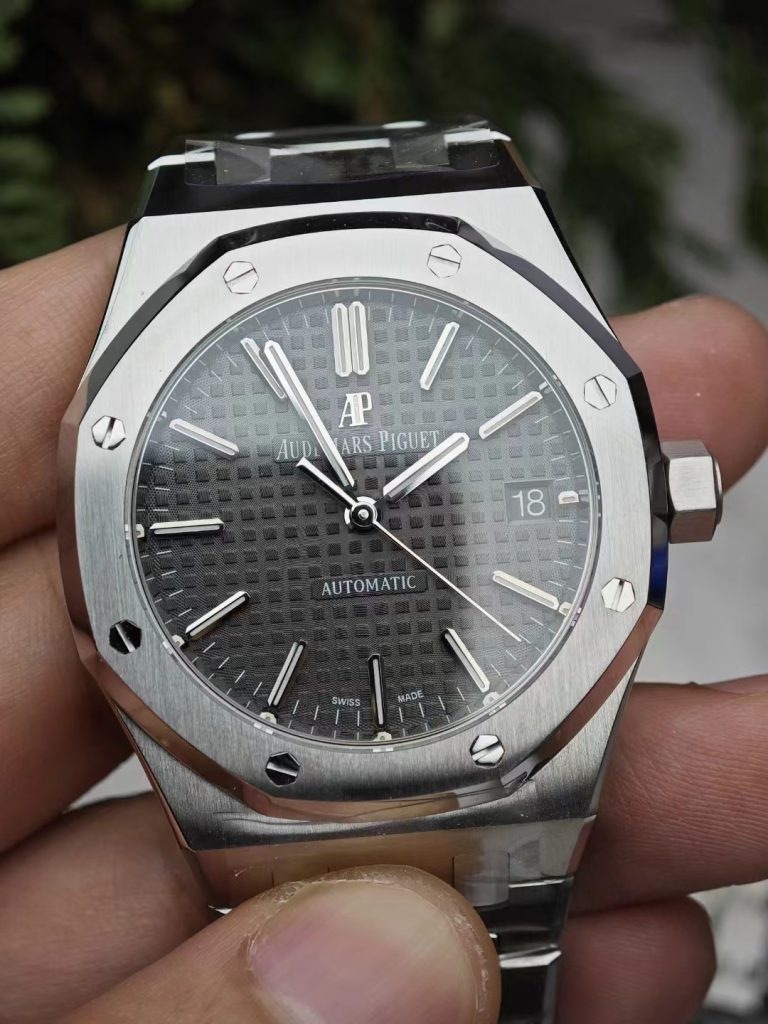 This AP 15450 replica has three models available, blue, grey and white, they are in 37mm, much smaller than the 15400 that is 41mm in case diameter, because AP has an unique case and bezel shape, it looks larger than it should be and made with solid stainless steel, it is very heavy, so a smaller model for people who like Royal Oak might be a better choice. The 15450 is not absolutely as popular as 15400, but this 15450 from APS factory has the same quality as ZF 15400. The most important part is the movement, the 15450 uses a clone 3120, we already have a full understanding of this movement, it is the flagship movement of APS factory, the first super clone AP movement in the market, you can check it through the crystal back, it has a very close decoration to genuine AP 3120 Calibre.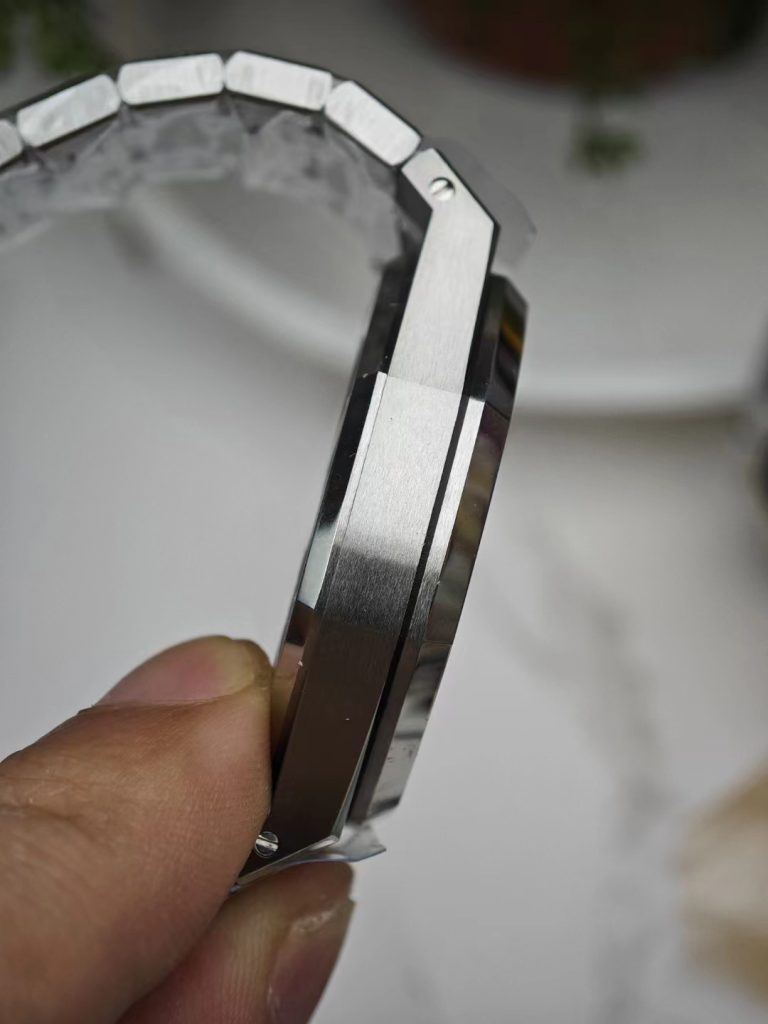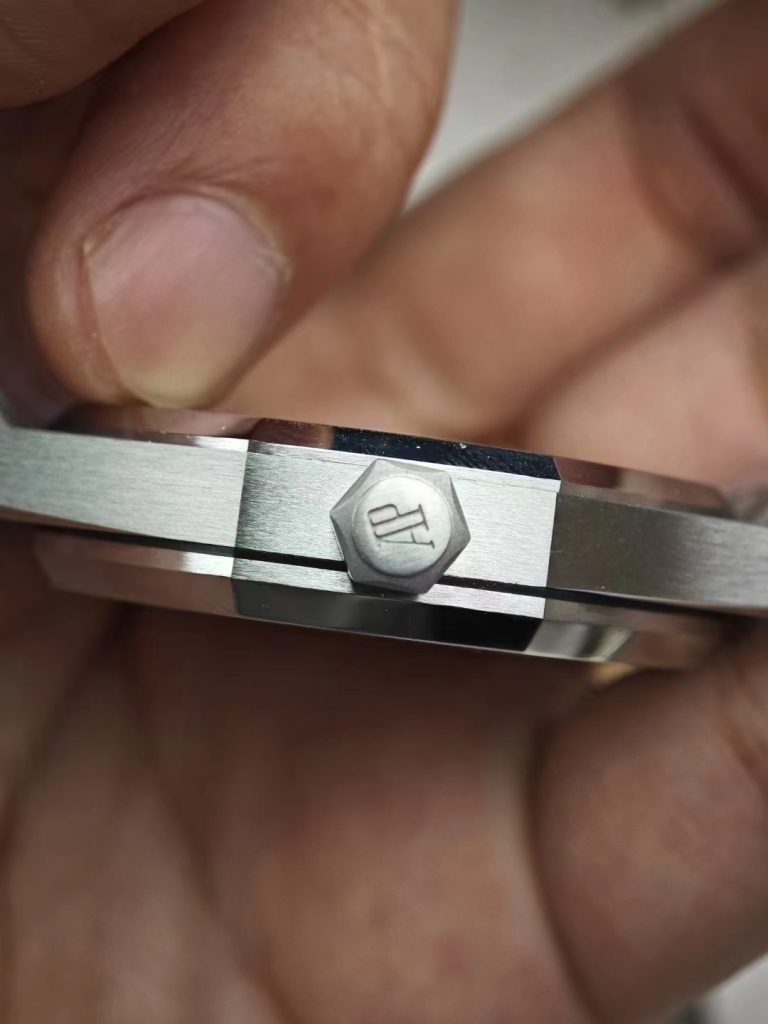 A reader asked me the 15550 some days ago, actually I did not know this AP before and seldom concerned the watches under 40mm, except the Datejust in 36mm. About the replica of 15550, only one factory makes it, the TW factory, and the quality I think is not as good as the 15450 from APS. Usually the AP replicas both from ZF and APS have few or no issues, few people complain the finish and movement problem, many clients bought the replicas of ZF and APS 15400 and 15500, but few or them or no one sent their watches back to repair. Among those super clones in our market, some really have no issues, for example, the 40mm Submariner from Clean, Rolex Datejust from Clean, IWC Portuguese 7 Days from ZF, IWC Portuguese Chrono from ZF, Seamaster from VSF and the AP 15400 from ZF or APS.