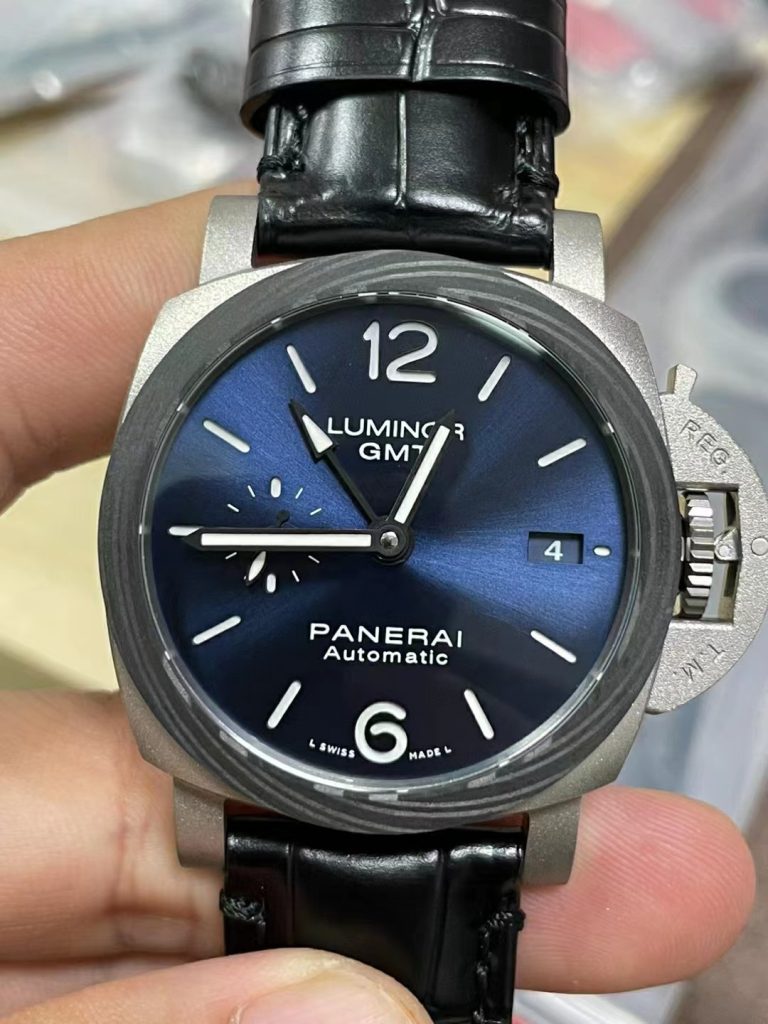 Is this a good replica watch from VS factory? Yes, it has a good quality, but I do not recommend currently, because there is a big mistake VS has made on the movement, genuine watch uses P.9010, on the movement plate, the engraving is "P.9011". I know there is a P.9011 on VS previous models like PAM 1033, but on this new PAM 1279, this mistake on the movement is not acceptable, fortunately the watch has a solid case back, the wearer can not see the machine inside. However, this is not the first mistake VS has made when they release new models, last time they typed a wrong letter on the case back engraving of one Panerai watch.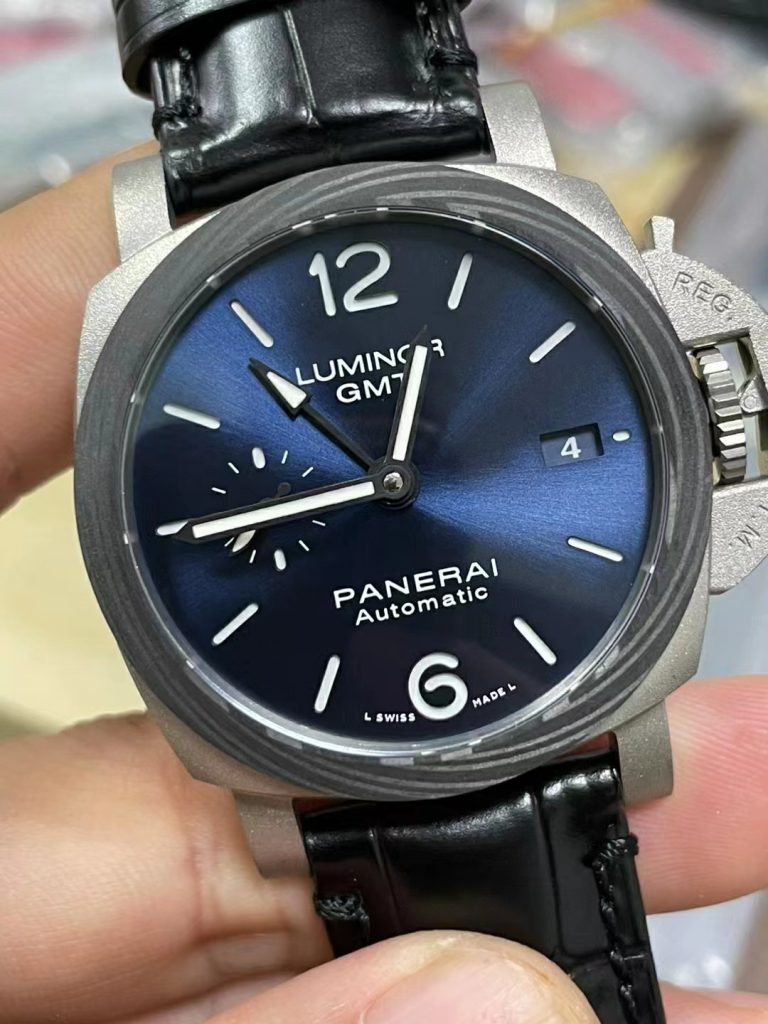 Anyway, except this mistake, the watch is still a good replica, you can always trust the quality of Panerai and Omega Seamaster made by VS factory. The PAM 1279 is a Luminor GMT model from Panerai and only has a case diameter of 42mm, this size is acceptable to more people, while the case thickness is up to 15mm, a little thick. If VS is willing to develop a super clone P.9010 in future, the thickness of the watch can be reduced, but I am afraid that they won't do any improvement in movement, unless this watch will become another best seller of VS. By the way, VS factory increasingly concentrate on their Rolex business, the Omega and Panerai are left behind, but still no factories can compete with them.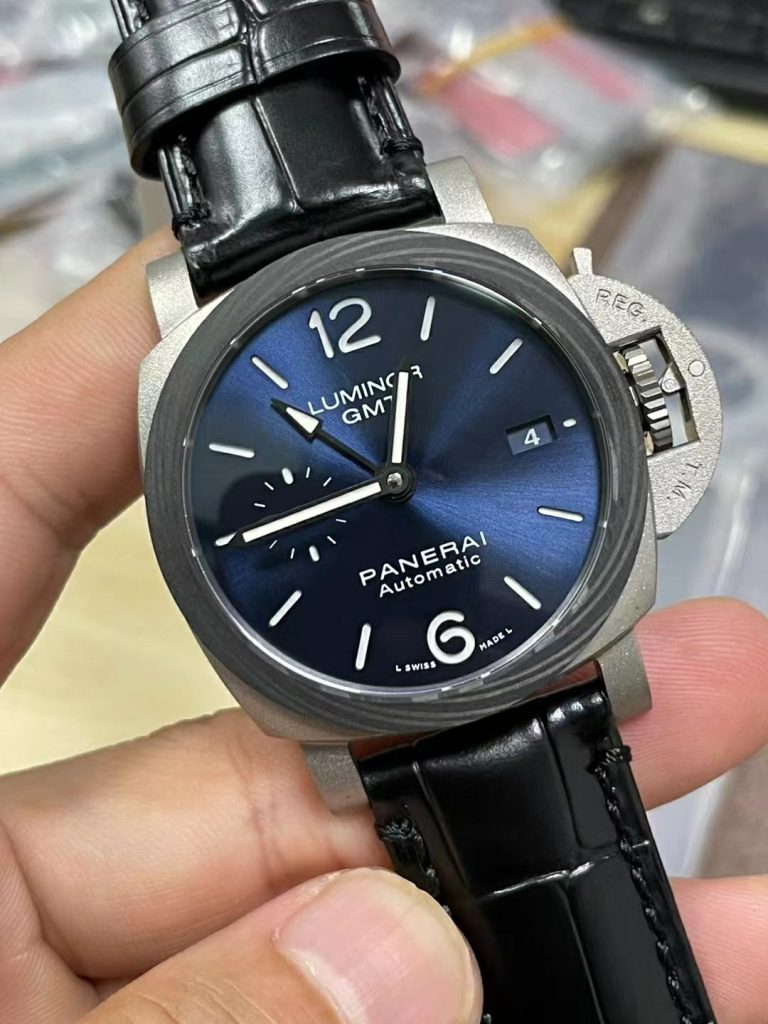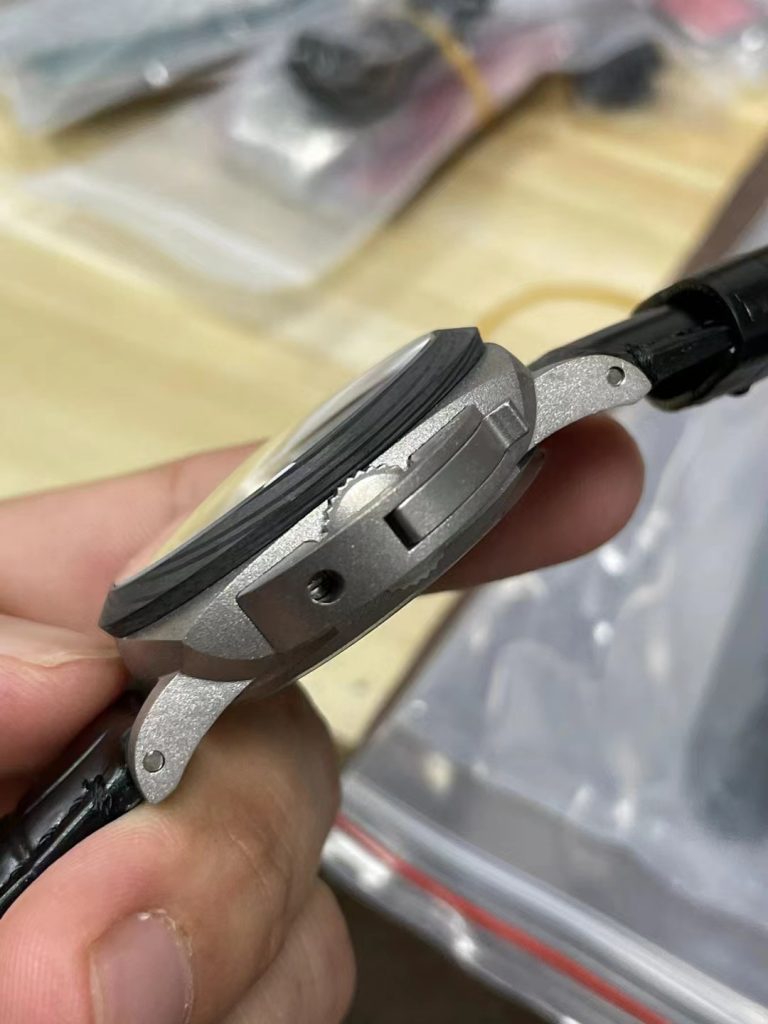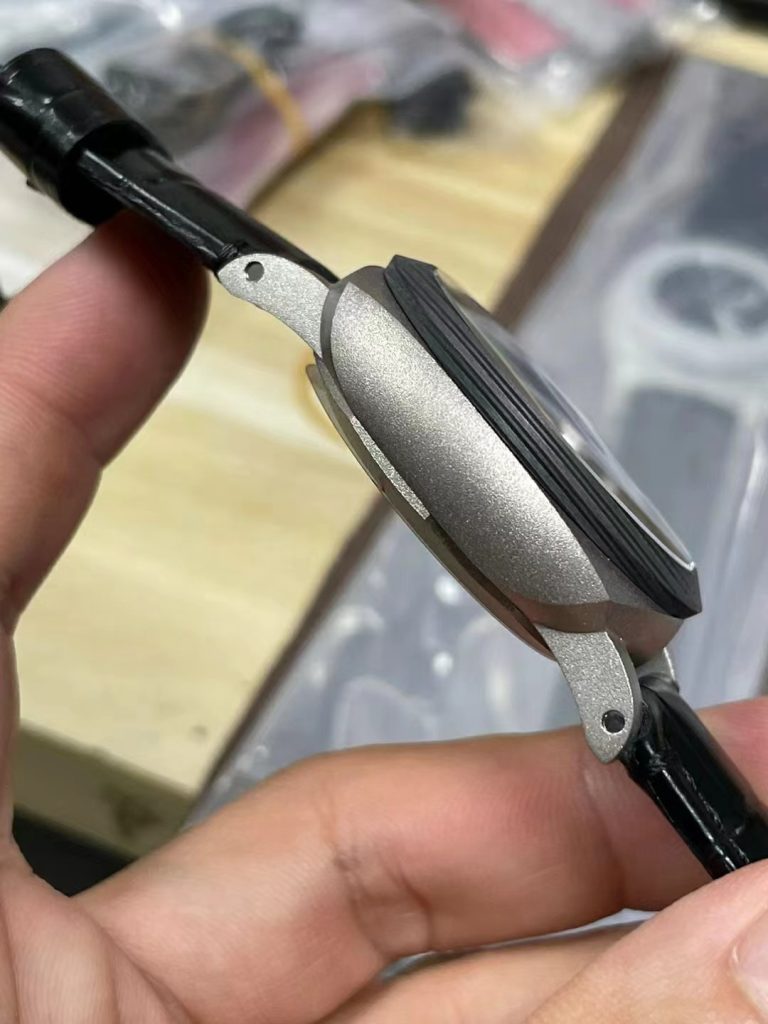 The replica PAM 1279 is made with titanium, the titanium case looks different, it seems like there is a special processing, the black bezel has an unique texture, yes, it is carbon, the whole watch has a very light weight even though it is thick. The blue dial has a delicate sunray finish, there is an extra GMT hand with an arrow-shaped tip on the center, the working GMT hand can correctly indicate the hour time of the second time zone. The dial of the replica also uses a sandwiched structure like genuine watch. The band is interesting, it is made with black leather, the outside leather has alligator patterns, while the leather on the backside that contacts your skin has different lichee patterns, well the leather on the backside feels more comfortable to wear. By the way, one extra blue rubber band will be offered to this replica watch.