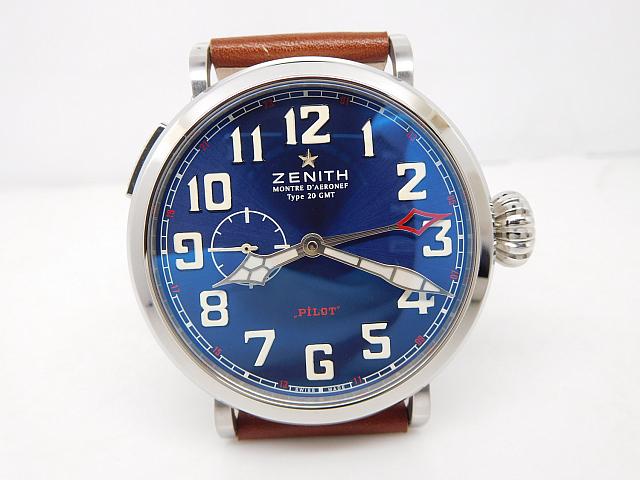 I have not posted articles here for a long time, it is the end of the year, a lot of things need to be dealt with before the coming 2017, replica watches factories now are collecting advice from sellers like me, so that they could offer more good quality watches in 2017, you guys could share your opinions on replica watches by commenting on my blog, tell me which places should be improved on a specific replica watch you like, or which watch you want the factory to replicate in 2017, so I will tell the factories what you think about, because I ordered watches from them directly, they will take my advice.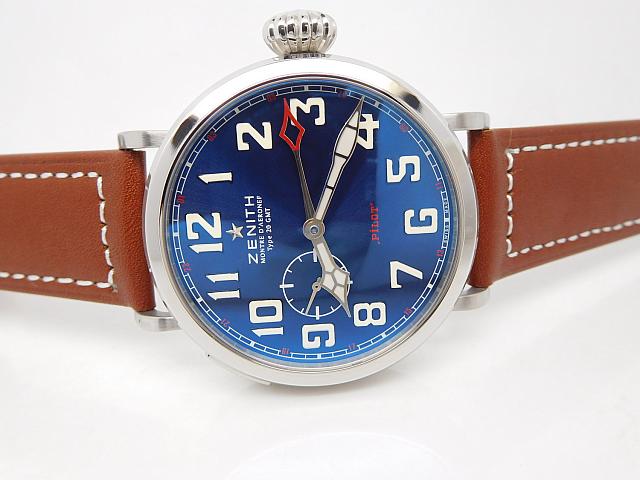 Today, I want to introduce another Zenith watch here, I have reviewed two popular Zenith watches before, they are Ton-up and Pilot Type 20 Extra Special, this one that is going to be reviewed today is not from ZF or V6, it is manufactured by a small factory but has a good quality. Especially the blue dial, it looks very charming.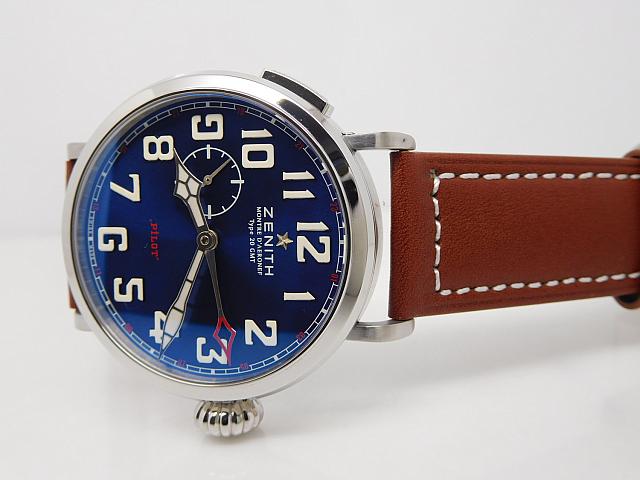 Big size is the common feature of these Zenith watches published in recent years. Case diameter is 48mm, which is even bigger than Rolex Submariner and most other diving watches. Round case features a big crown, which is pumpkin-shaped, the big crown is so convenient for the wearer to adjust time and date by rotating. The case mainly uses screws to fix four lugs. Whole case is brushed except the polished bezel edge. Case back is locked by six screws, there is an unique aeroplane pattern that is exclusive to Zenith, actually each Zenith Pilot watch has a different engraving pattern on back.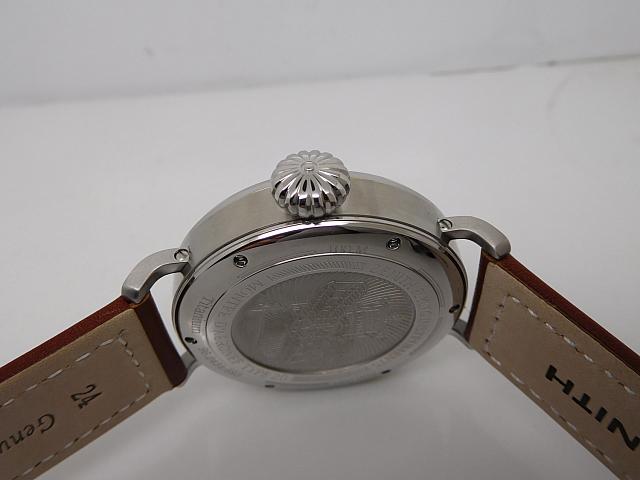 Big dial uses four colors. The central silver hands with a red spear tip is not second hand, it is actually the GMT hand, while the second hand is running on the subdial at 9 o'clock. The dial, I think, is full of some Chinese elements, like three hands on the centre, they are more like a Chinese weapon in old times – the spear. The logo of Zenith Pilot watch, a five-pointed star, is also very special. 24-hour GMT markers are in red on track scales. Hour markers are raised from the dial and all in white color, these digital markers will emit super green light in the dark.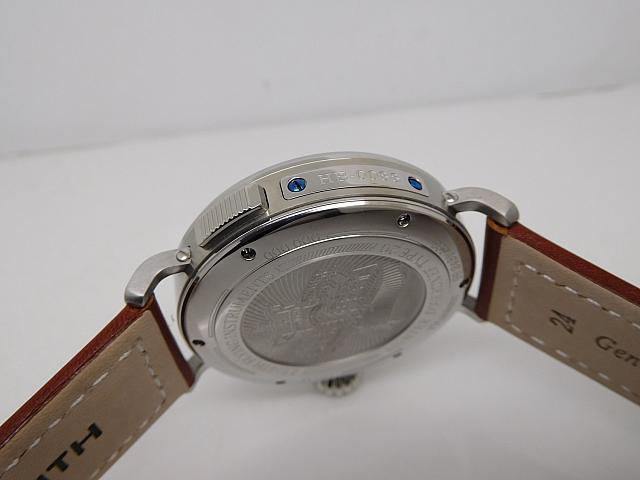 The leather strap refers to the band design of some Panerai watches, especially the buckle, like the Pre-V buckle on some PAM models. Brown leather strap with white hand stitching is very soft, it uses genuine calf leather to make, which offers a great wearing comfort.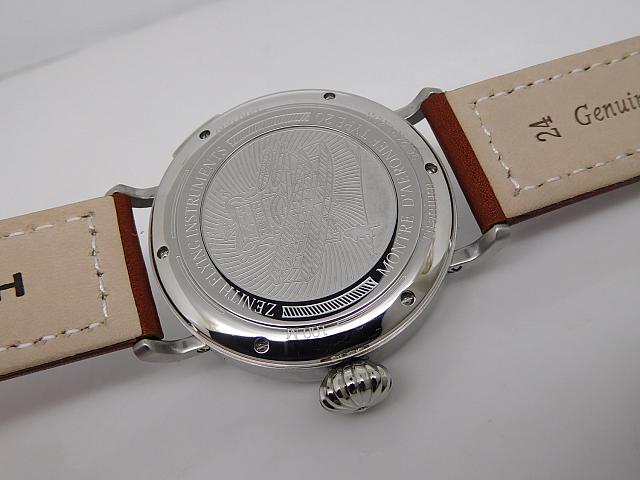 Finally, the replica watch is equipped with a 23 jeweled automatic movement, it is also sold at a much cheaper price than Zenith Type 20 Extra Special replica watch, now contact us to get its price.