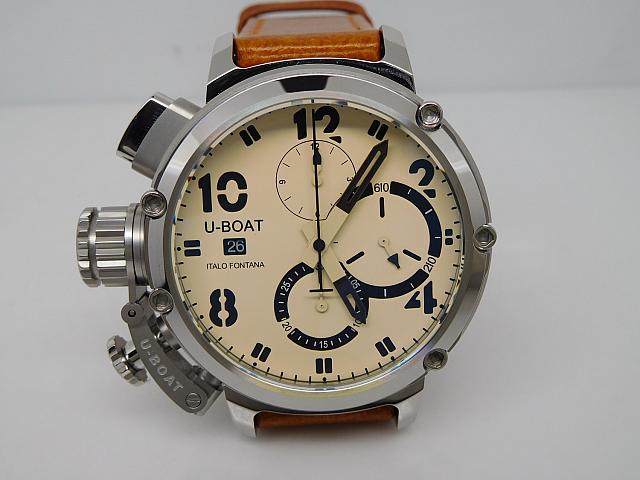 Do you like watches with big dials? What brands' big watches do you like best? Today I am so glad to introduce you another big dial watch, hope you would like it. U-Boat watch is originated from Italy, establishing in 2000 and becoming popular in the watch market in a short time. U-Boat watch looks tough, strong and special with its big size. If you are the one who loves military style watch, U-Boat is a nice brand to choose from. Absolutely I love Panerai most. And next I am going to bring you a review on this replica U-Boat Chimera watch.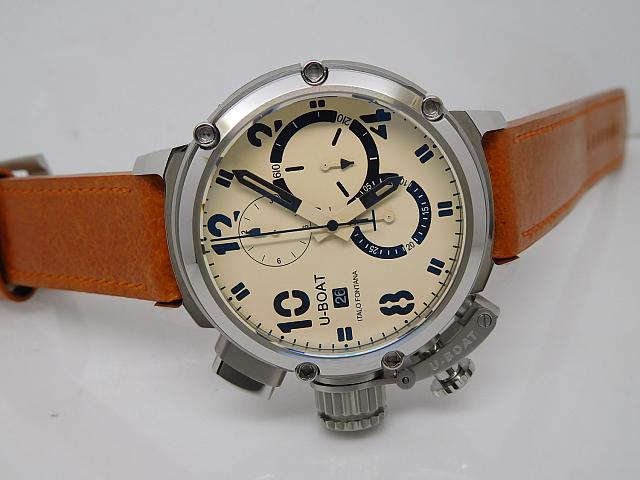 This watch is from big factory and 1:1 replica, from inside to the appearance. Firstly, I would like to point out that one of outstanding features in U-Boat watch is left-handed winding, which means you wear this watch on your right hand and use your left hand to wind it. This makes it very different from other military watches, and this is also a very convenient and cozy design. On the 46mm cream white dial, we can see there black colored numeral/stick markers with high quality lume. This replica U-Boat is fully functional chronograph, running second at 3:00 position. The pusher button at 8:00 starts/stops chronograph, and the button has a protective device, also a very special design too. And, the reset push button for chronograph is at 10:00. The date indicator is at 9:00 and set via crown. All these wonderful functions are supported by an Asian automatic working chronograph movement, 28800bph, insignia preforated & decorated Rotor. A powerful movement makes sure the watch working as well as per genuine.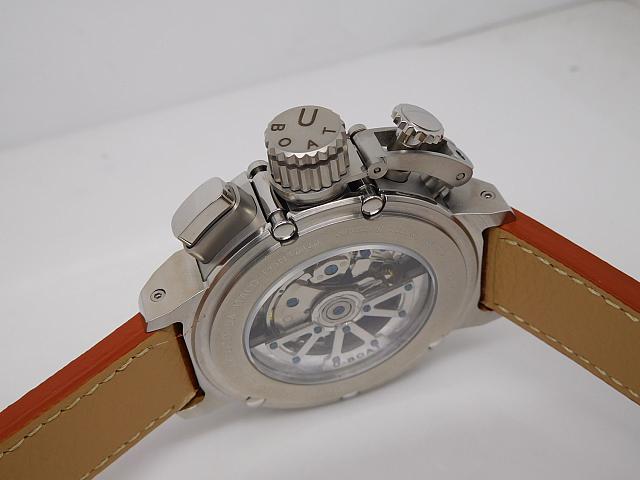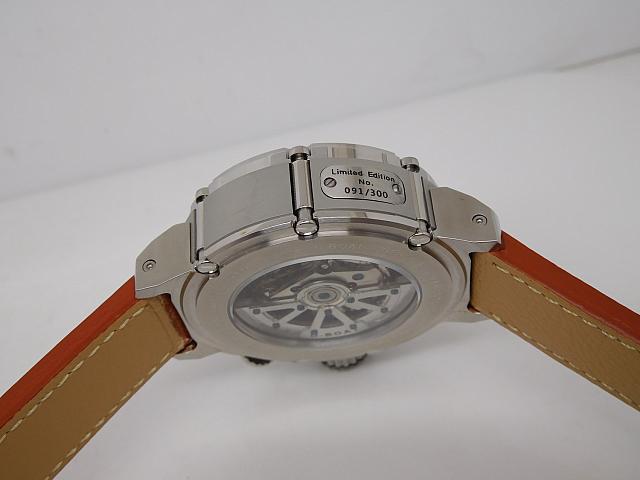 The case is made of good quality solid stainless steel, the dial is covered by sapphire crystal with AR coating, on the back is the display case with detailed engraving. Through it we can see the beauty of the structure clearly. A brown leather strap is well matching the cream white dial, and a normal tang buckle makes it easily to wear. By the way, the replica U-Boat watch is made by the big factory, and they made it follow a dissected genuine, and all these photos are taken from this factory version. Well, hope you enjoy this watch I brought today.