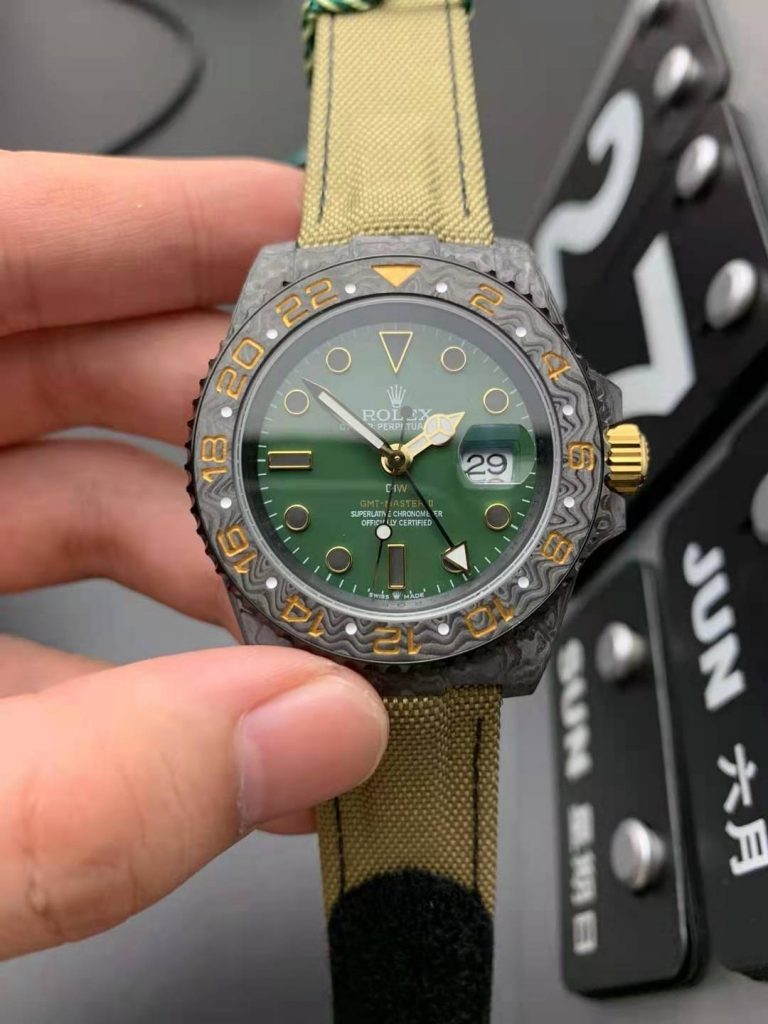 It is a new model of GMT-Master II from JH factory, you can see some websites saying it is from OM factory, yes, this factory has two names, whether it is JH or OM, both are correct. We are more likely to call it OM when talking about replicas of Omega Seamaster and Speedmaster, and when in Daytona, it is more as JH.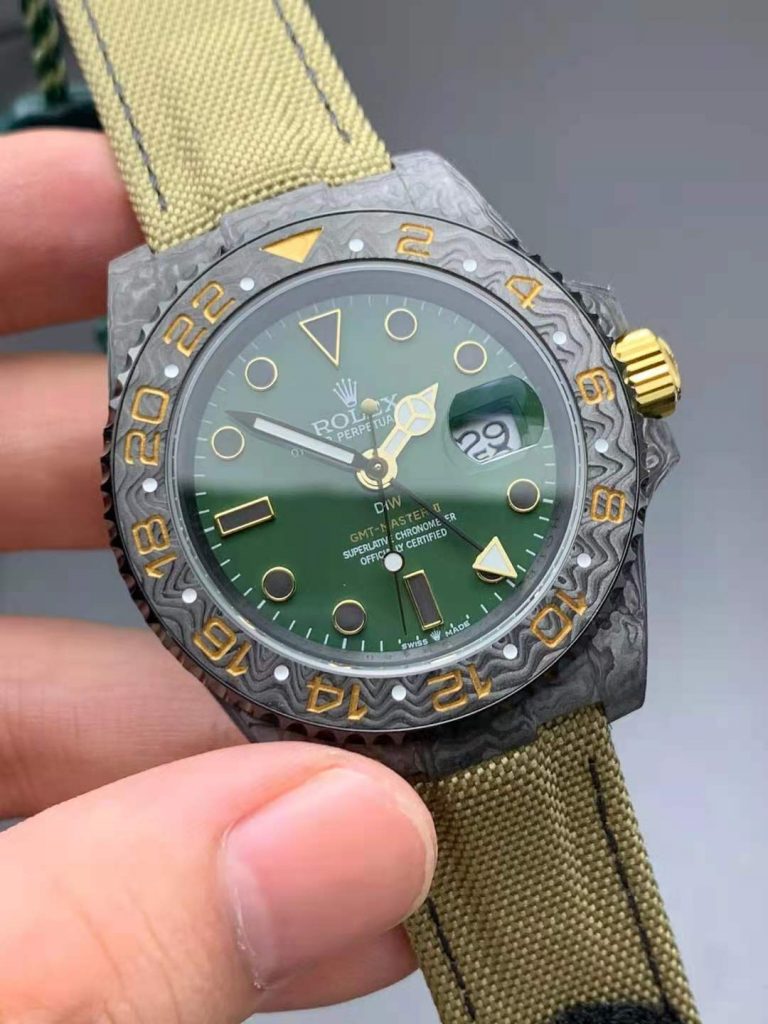 This is not a normal version of GMT-Master II, it is DIW customized, before, I introduced DIW Daytona from TW and Noob factory, they attracted a lot of attention from you guys, here the DIW GMT-Master, it is a very interesting timepiece with unique outlook. Hope there will be replicas of DIW Submariner in our market soon, then they will be a best seller.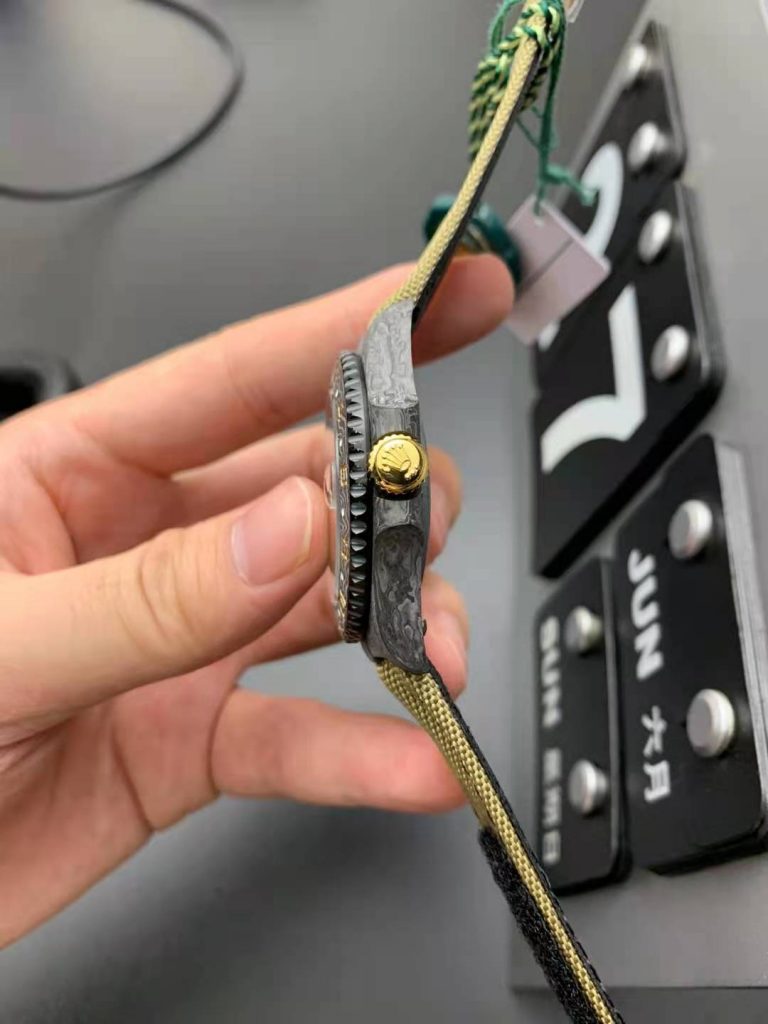 The replica DIW GMT-Master is made with solid forged carbon, including the middle case, bezel and case back, they are all forged carbon made. The carbon fiber textures on case look very close to that of genuine watch, the case is measured to be 40mm in diameter, while it is only 12mm thick, plus carbon material, the entire watch will not feel heavy on your hand.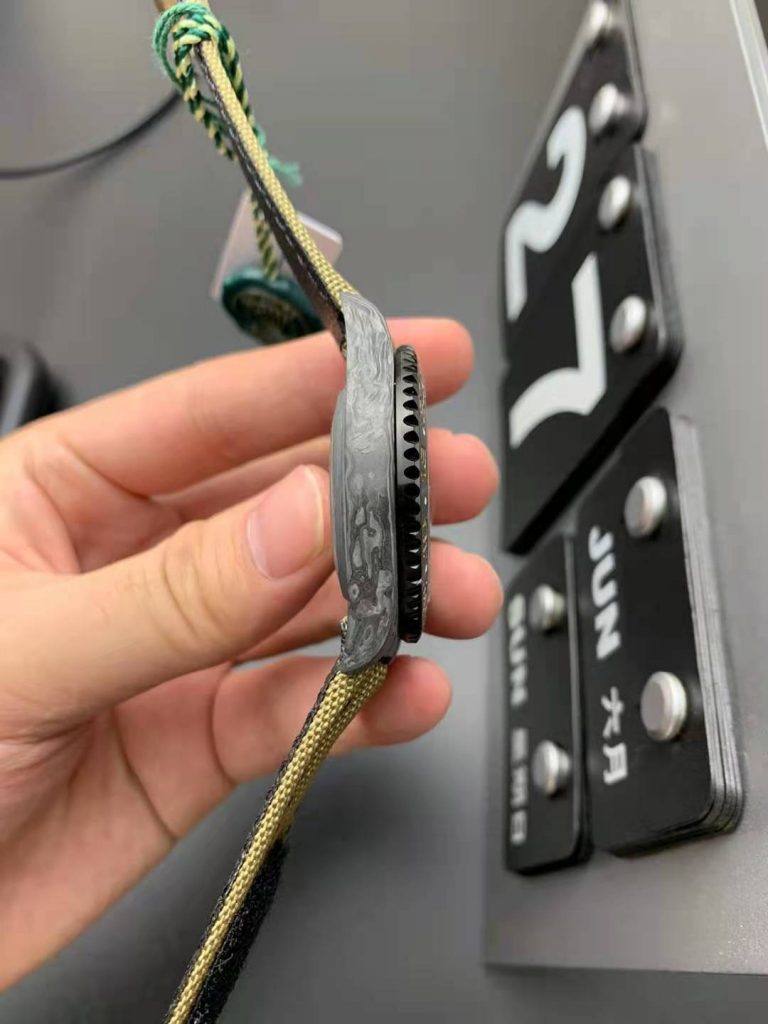 24 hour markers on the black carbon bezel are golden, between each marker, there is silver round stud, on solid case back, there are white engravings on the center, "LIMITED EDITION" and "TRIBUTE TO GMT". It looks like the case back is not screwed down, we can see four screws fixed on four corners.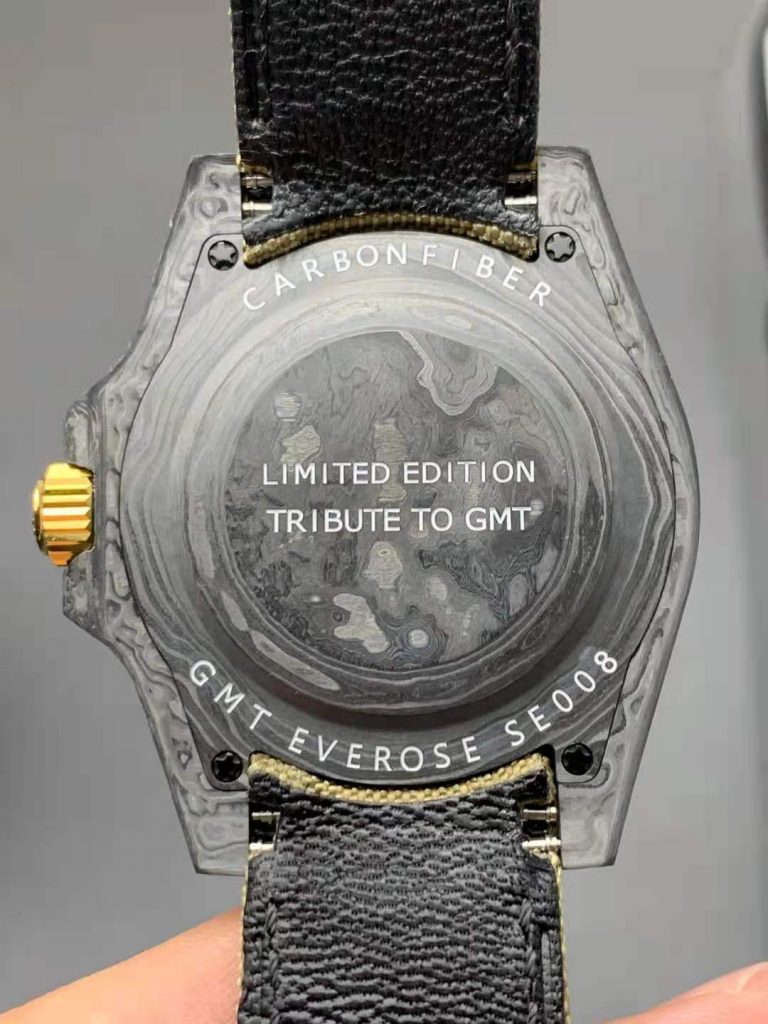 The dial is green, I like the green dial on this black carbon watch, different from normal GMT-Master II, this DIW GMT-Master Limited Edition uses a black inner bezel ring, the round hour markers do not have luminous material coating, so in dark condition, only hour hand, minute hand, seconds hand and GMT triangle marker will emit blue lume light. The last letter "W" in word "DIW" and "GMT-MASTER II" are in brown color, which is highly contrast with the green dial background.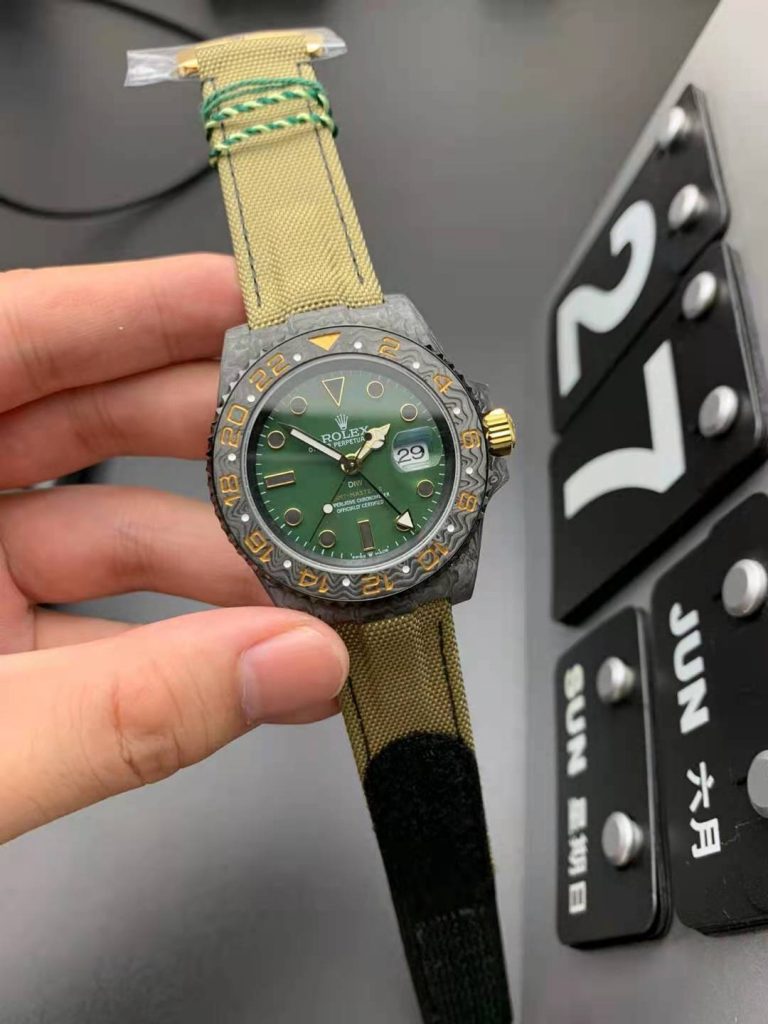 This replica is equipped with a clone 3186 movement, actually it is the first time for JH factory to use a clone 3186 movement, and it is the first time for them to make GMT-Master II. Fortunately, I am very satisfied with this DIW GMT-Master made by them, with a 3186 movement, they make the case in a correct thickness, the hour hand is independently adjustable, all functions of this clone 3186 movement is like real Rolex 3186.
At last, VS, V6 and XF just made an announcement, they accept orders now, but only limited to some models, not all. VS factory still does not accept Datejust orders.