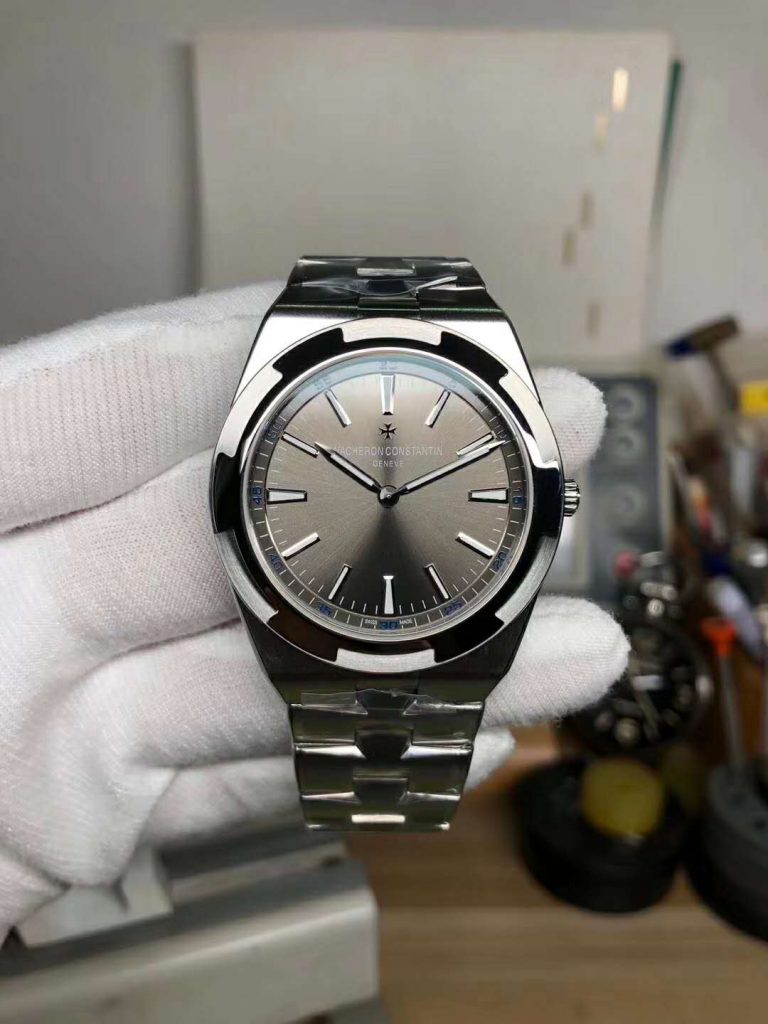 It is Tuesday here in China, have you heard that some people were infected with the virus again in Beijing, but no news reported that people are infected in Guangzhou now, I am very safe here, hope you guys can stay safe and healthy, the virus is still crazy and can threat your healthy. Some people said that the virus will come back in Autumn and Winter here in China, maybe, then it is really a bad news, if coming back again, our economy will be destroyed.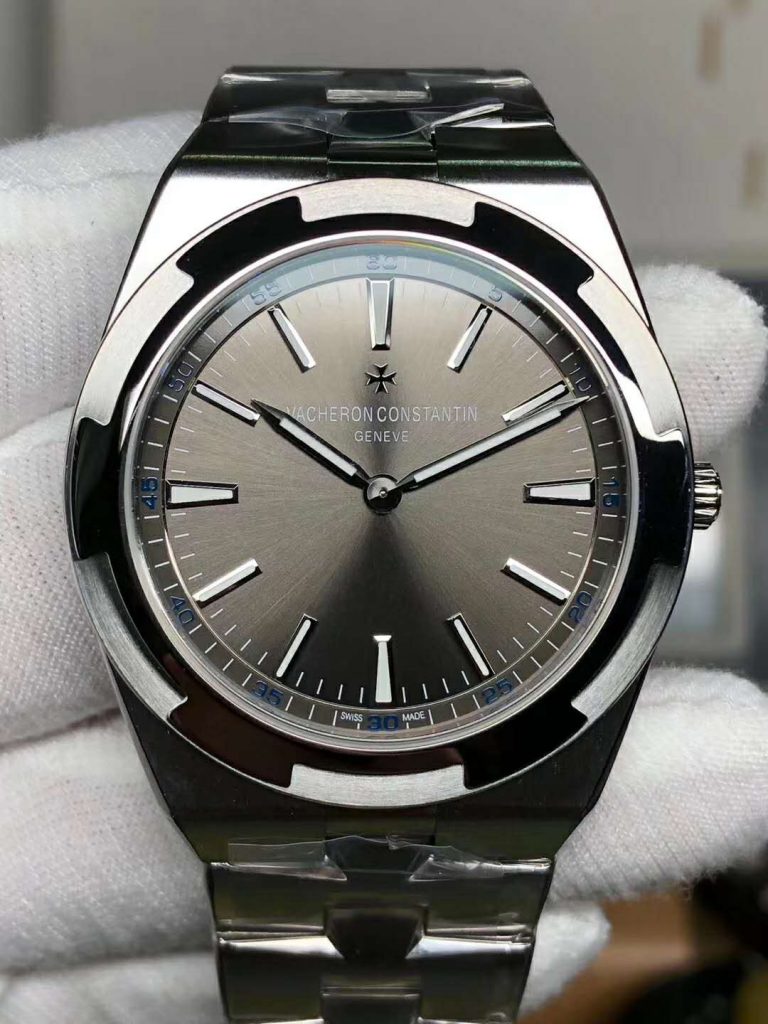 I rarely follow this brand, actually Vacheron Constantin is a very popular and famous brand, it has a very important position in the entire watch industry, I do not know how their watches are sold in genuine watch field, but in our replica watch market, few people are willing to buy a replica Vacheron Constantin watch when facing so many good quality replica watches of Rolex, IWC, Panerai, etc. However, there is one Vacheron Constantin replica watch that is sold very well, at least it did in the past. Today, I want to show you guys a very good quality Overseas which XF factory just published, it is a new model, the Overseas Ultra-thin 2000V, a very good-looking full stainless steel watch, with automatic movement, but very thin.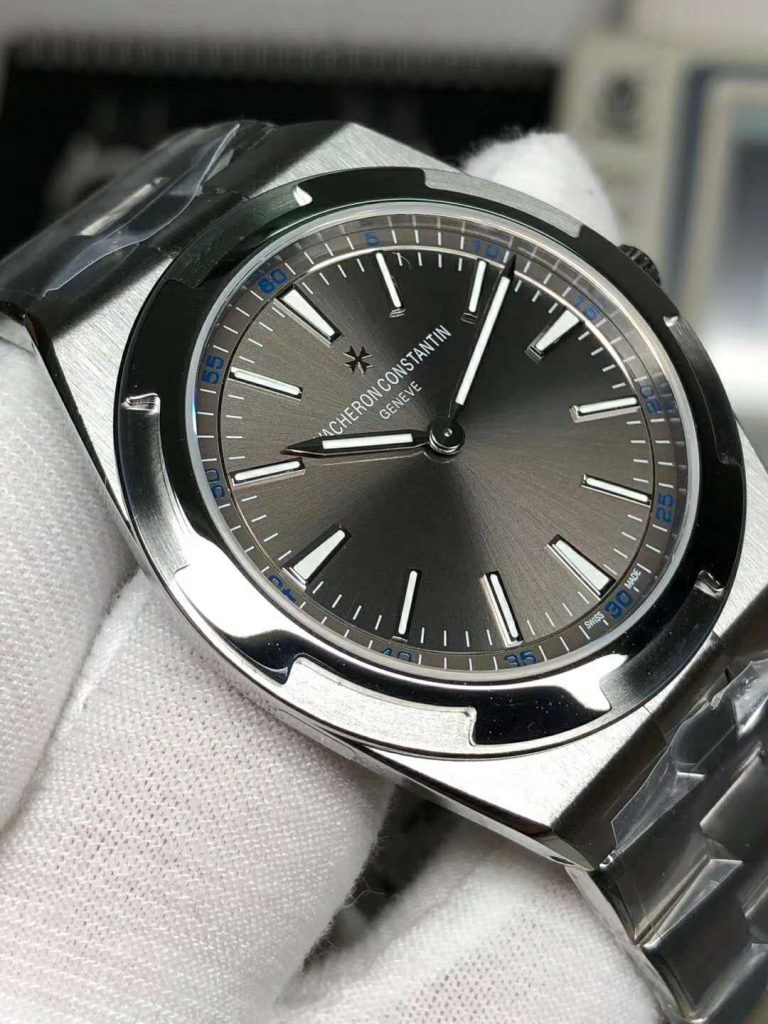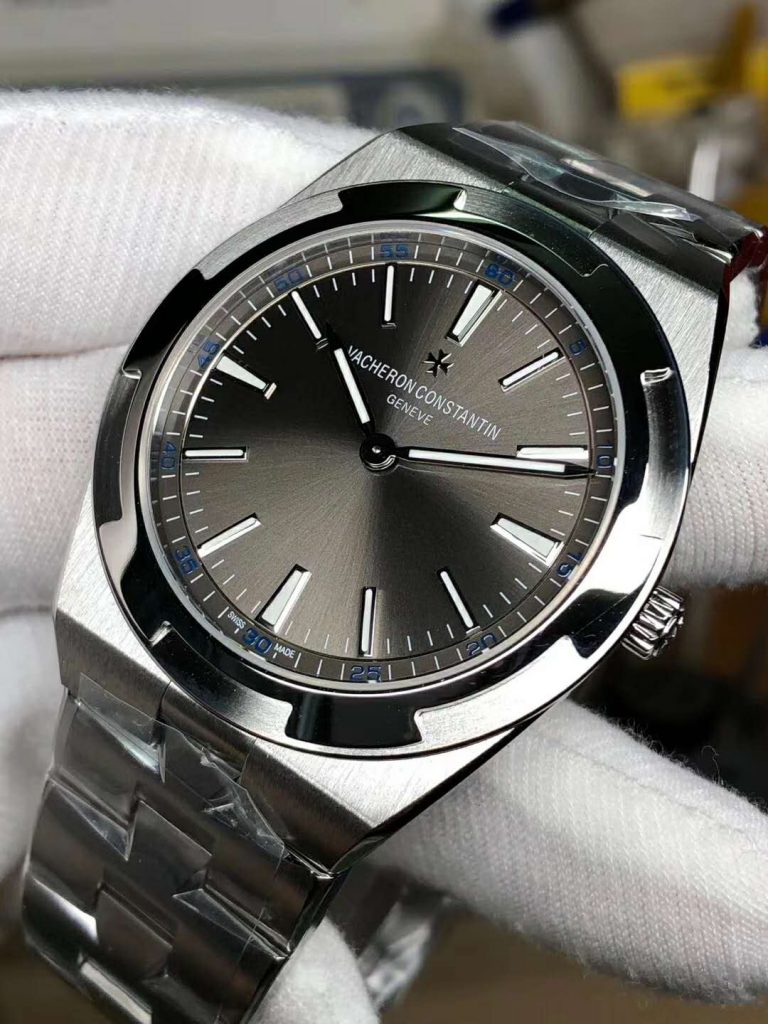 Is it possible for this replica to become another best seller? Maybe there is no such a chance. Too many good quality replica watches now in our market, facing too many competitors such as AP 15400, Patek Nautilus, Rolex Daytona, etc. However, some people may choose this ultra-thin Overseas if they are greatly affected by the noble tradition of Vacheron Constantin.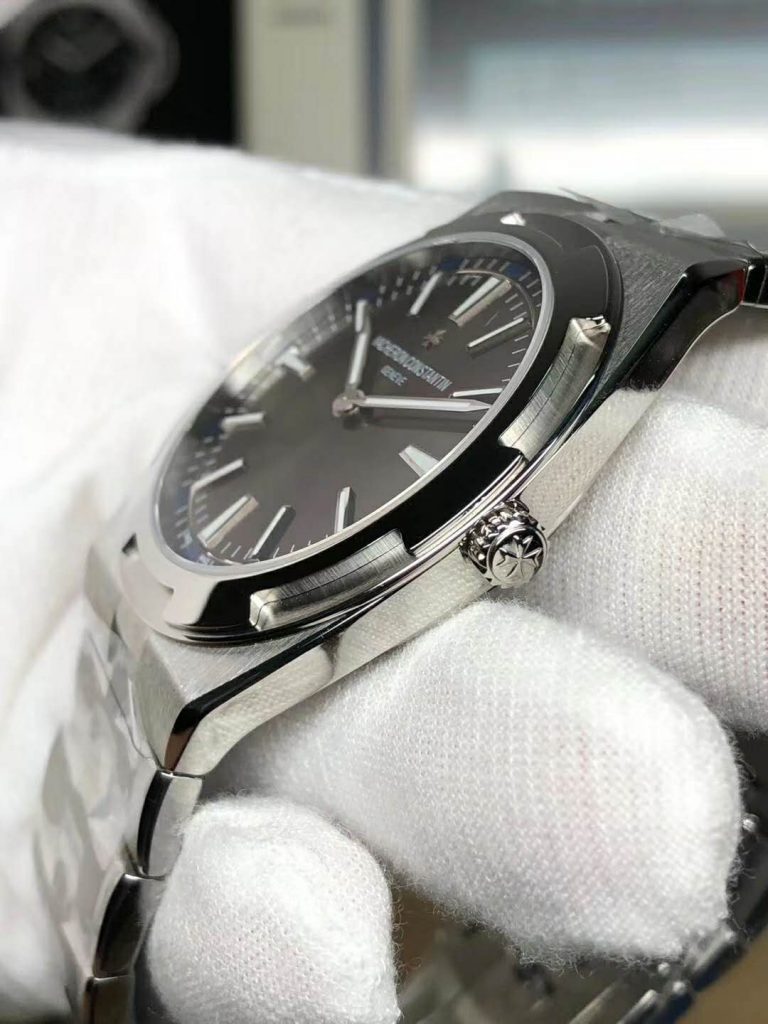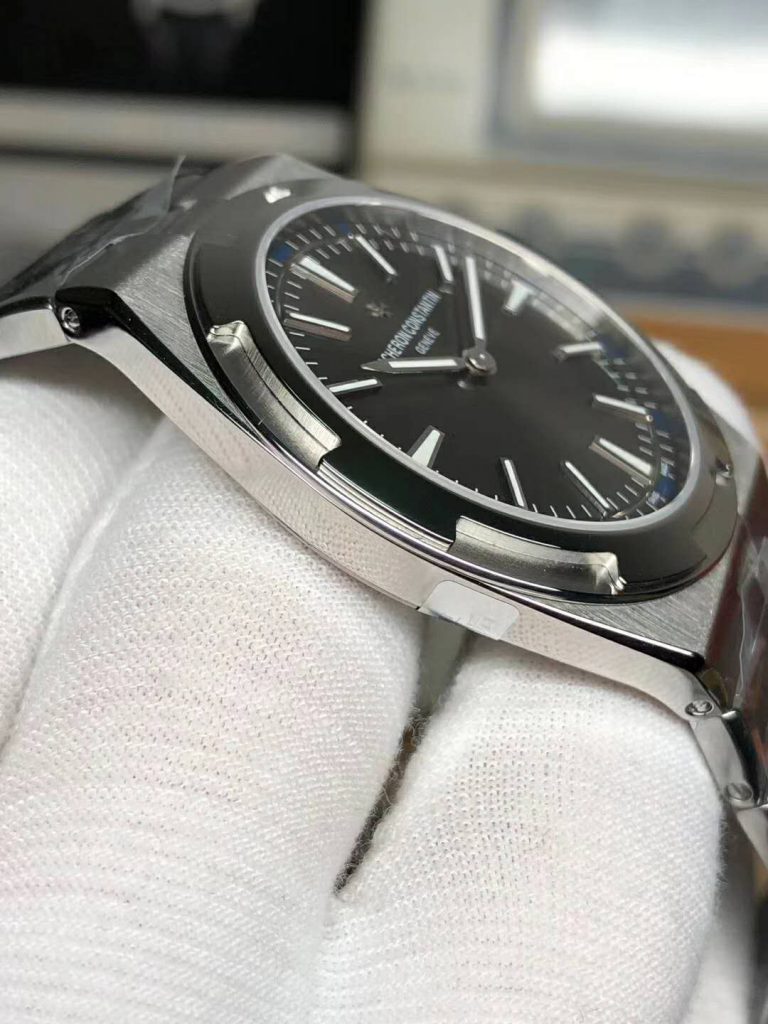 The replica has a stainless steel case that is measured to be 40mm in diameter, only 8.7mm thick, for an automatic watch, the case is very thin. The case looks like that of AP Royal Oak, but it is thinner than Royal Oak, while the latter looks more sporty and attracted more attention. The thin case will not let you feel too heavy when wearing the watch on hand, it also looks more casual and can fit more occasions.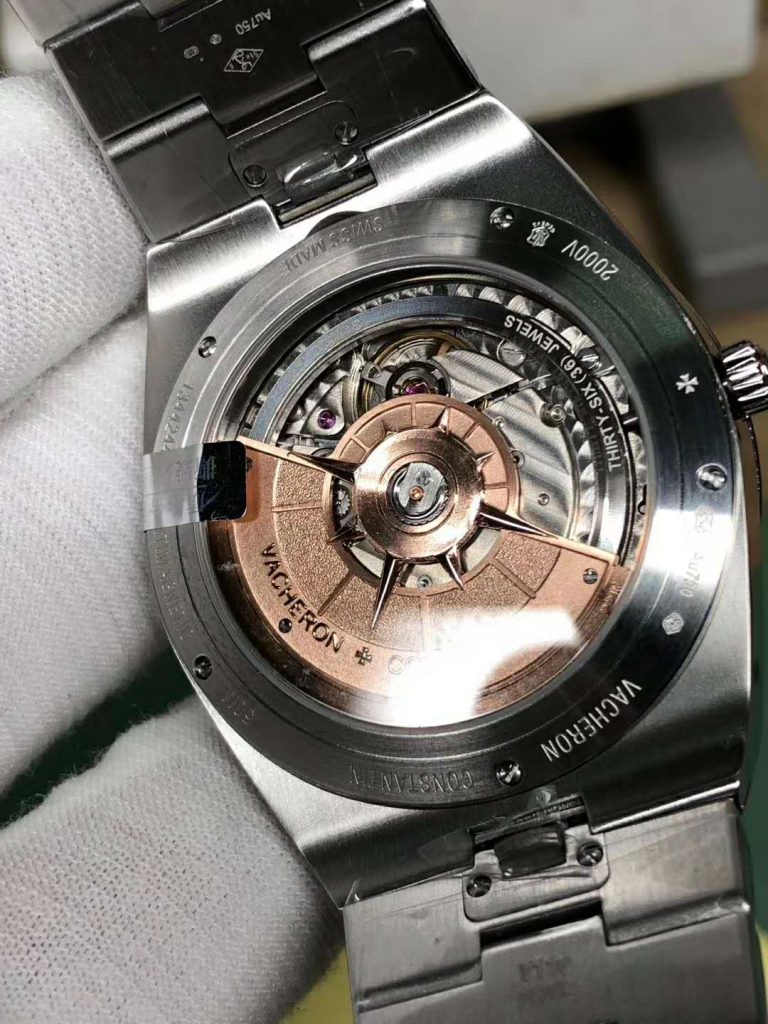 Gray dial is very simple, central two hands are pointing at hours and minutes, both hour markers and two hands are applied with Swiss luminescence whose lume light in dark conditions will look very strong. The Vacheron Constantin logo at 12 o'clock is completed delicately by watch master of XF factory.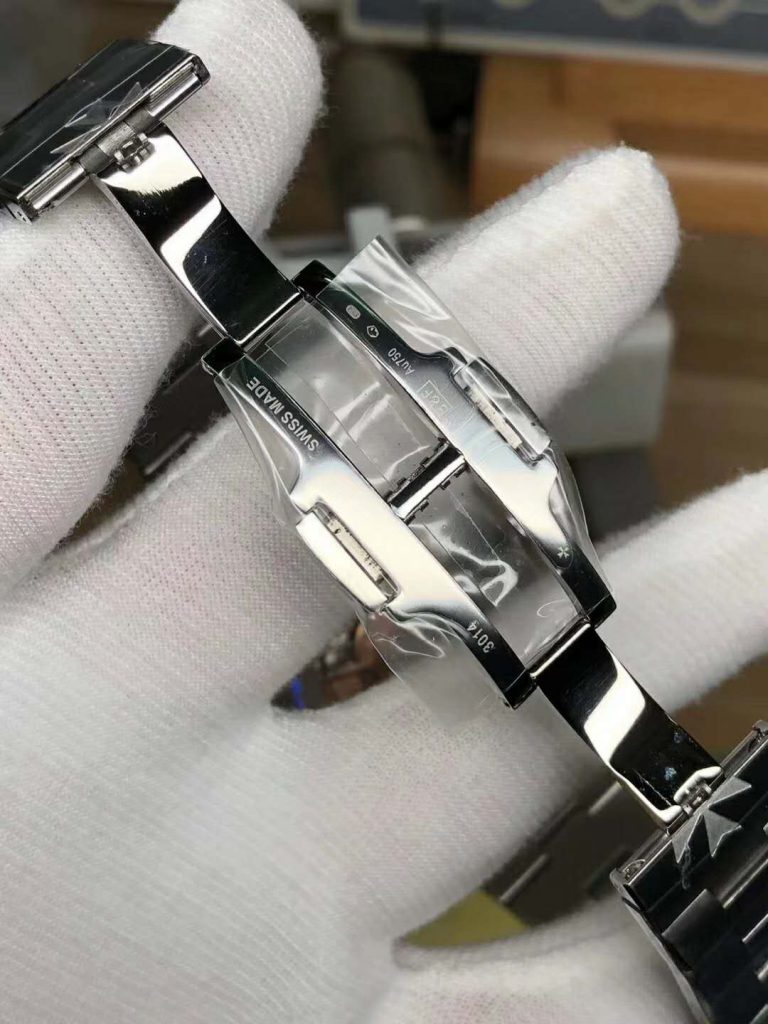 Crystal back displays the movement clearly, the auto rotor is crafted well, but the decoration on movement plates is just so so, the clone 1120 is obviously based on a Chinese automatic movement, it is good, but can not be called super. The replica is good, but I do not think XF factory should sell it at such a high price, almost 500 usd, it is a bit too high. However, the replica is better than most mid-quality replica watches.