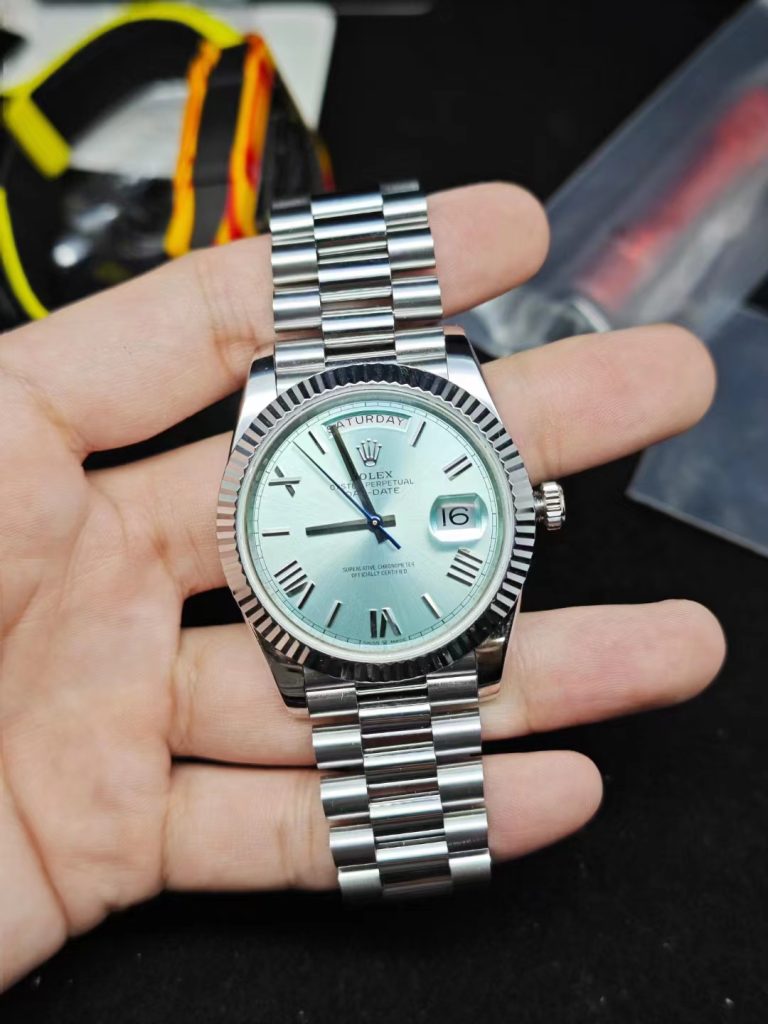 First, GM and GS published the Day-Date with improved weight at the same time. You might not agree, but I think this is the most important affair in 2023. In July, both GM and GS published the Day-Date replicas with improved weight that is much heavier than the models they made before, then these Day-Date became very hot, because of the high popularity of the Day-Date with improved weight, some factories started to use tungsten steel to add the weight of the entire Rolex watch, among these factories, some are new, some are old, sthe new factories that are doing this are Gold Factory and TED, the old ones are APS and QF, absolutely Gold Factory is more popular among them, and I think they will get a success, after all increasing the weight is also a big improvement in replica watch, many customers have complained the light weight. By the way, the appearance of Gold Factory and what they are doing will push Clean and VS to improve the weight of their watches, even Clean still has not taken steps, but I am sure they will do something in future.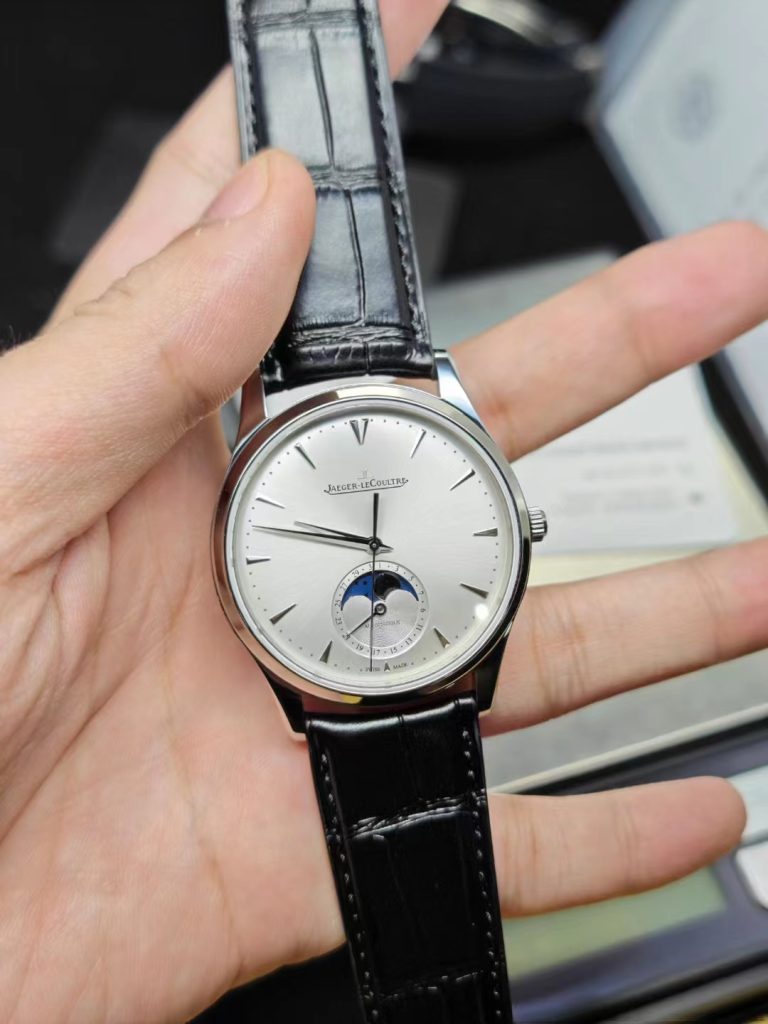 The second big event is GF was closed, but fortunately this factory back to the business again with another name several days ago. The new name of this factory is GO. During the closing of GF, we lost some great watches such as the Breitling Avenger Blackbird and Breitling Superocen as well as Jaeger LeCoultre Moonphase. Hope they can bring us more good replica watches in 2024.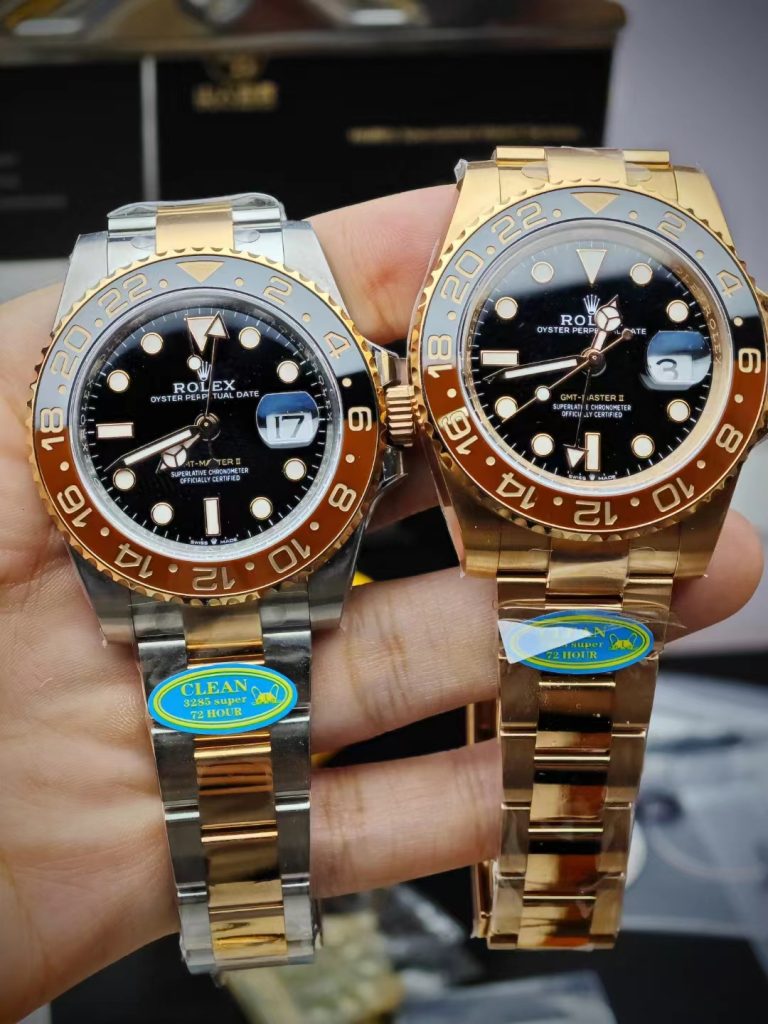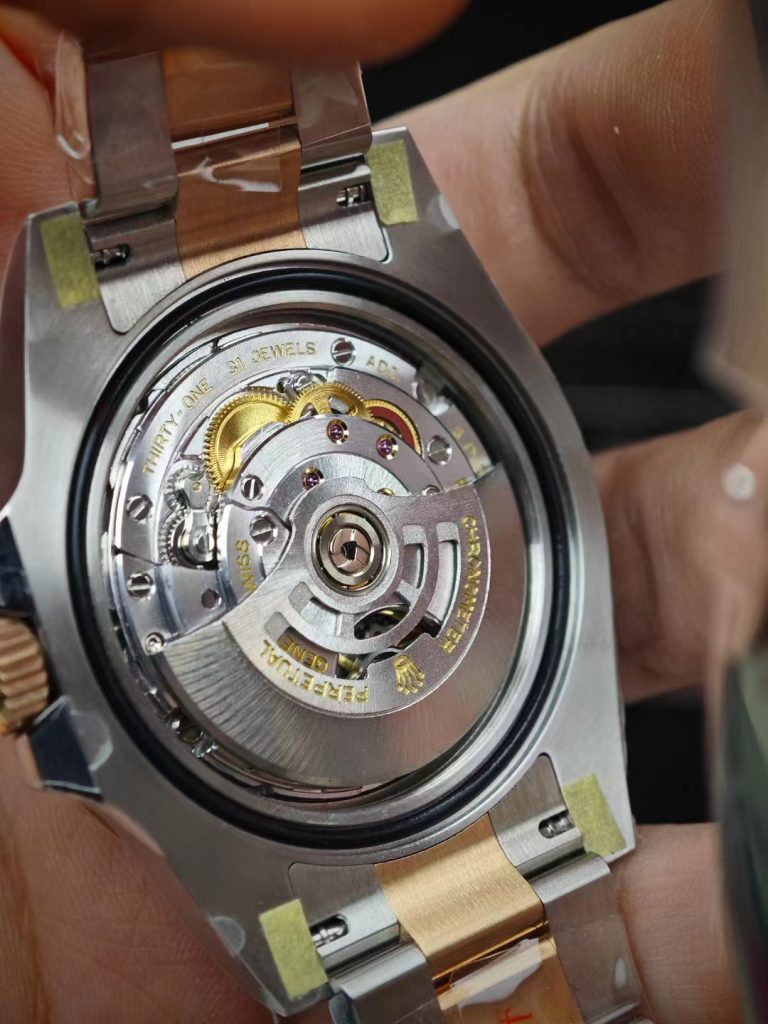 Third, it is the Dandong 3285 movement used by Clean factory. This is the best clone 3285 movement used in GMT-Master II replicas, we are lucky to see that Clean now has installed Dandong 3285 movement in all of their GMT-Master II models. There is a rumor in our market about Dandong 3285 movement, which is this movement was supposed to be used by VS factory at the beginning, but VS did not have extra time to deal with so many things after recovering from the raiding. Clean seized this opportunity, but they are not doing good with this movement because customers usually need to wait for a long time if ordering their Dandong 3285 GMT-Master.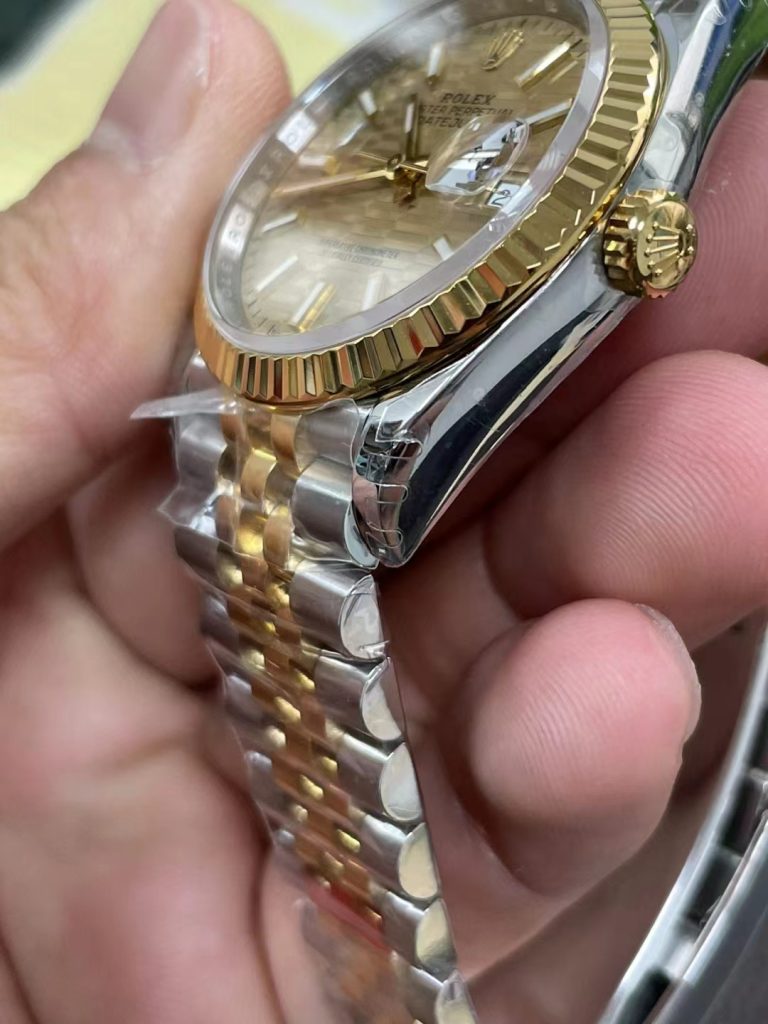 Fourth, another big progress made in this industry is very important, it is about the gold plating, from the start of Clean 40m Two Tone Submariner, now on all high-end two tone golden Rolex replicas made by big factories, each link in golden part is fully plated with gold, in the past, you can see it is even stainless steel on both sides, now this won't happen on the golden watches.