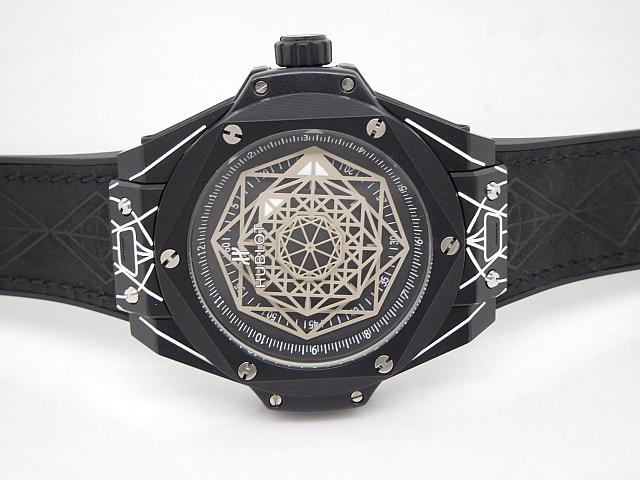 Our market is full of legendary stories. Maybe you have known something about Noob and J12 factories before or after reading my posts, yes, I admit that these big watch factories have made a lot of high quality replica watches, for example, Noob makes good quality Rolex Submariner replicas, the latest version of Submariner is V7, J12 factory manufactures 1:1 cloned Audemars Piguet with movement close to genuine. However, there are some small factories you have never heard before, they indeed exist and have sensitive marketing sense. These factories usually specilize in one field, for example, V factory, which makes the famous Daytona Paul Newman and Double Red Sea-Dweller, only deals with vintage Rolex replicas. The replica Hublot Sang Bleu watch we are going to discuss today, is made by T factory, which is a manufacturer only produces the latest and most unique watches that are just released in the watch market.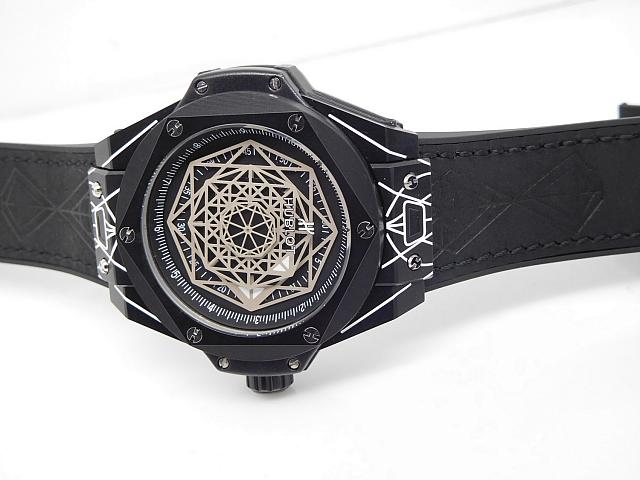 Hublot never posted such a strange watch in their Big Bang series before. In my memory, the most unique collection from Hublot belongs to its limited edition models. This watch is also a limited edition creatd by a special person Hublot cooperated with. Certainly, you may notice that the replica has a large difference with genuine, but on movement stability and case building, the replica is moderate. It is not a top replica, but the quality is good enough to make the watch last for one and half a year.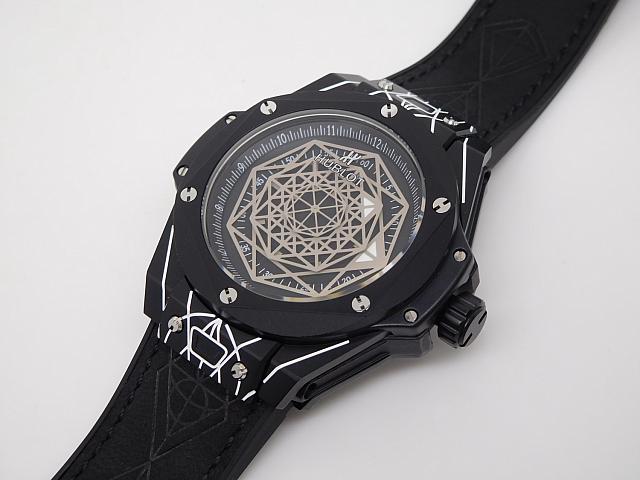 The photos here do not tell you how to read the time because there is no hands on the dial like other common Hublot watches. But when you look carefully at its dial, you will found three layers of discs, actually the three plates are acting the rules of hour, minute and second hands. The most outer octagonal plate is for hour display, the middle most plate is running for seconds display, actually you can tell them easily just by observing the 12-hour and 60-minute scales. Actually I do not think the dial design is tattoo inspired, I see it is like a running star more.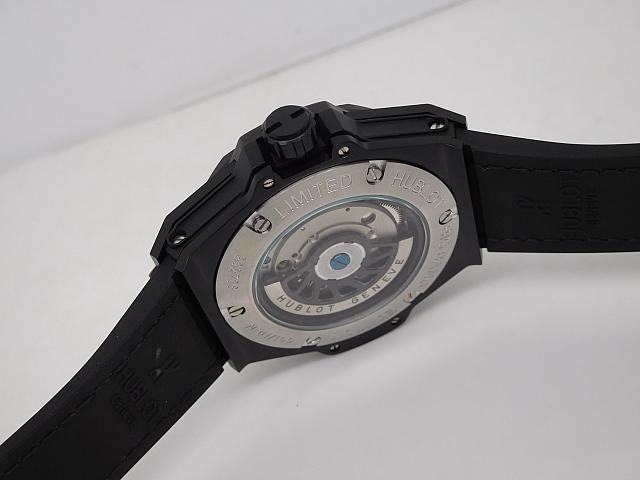 The case, which is measured to be 45mm in diameter, is made of 316L stainless steel and features a thick coating of black pvd. The case also has some special white patterns that are echoing with the dial plate frames. The bezel is different from other Hublot's, this one uses a hexagonal beze.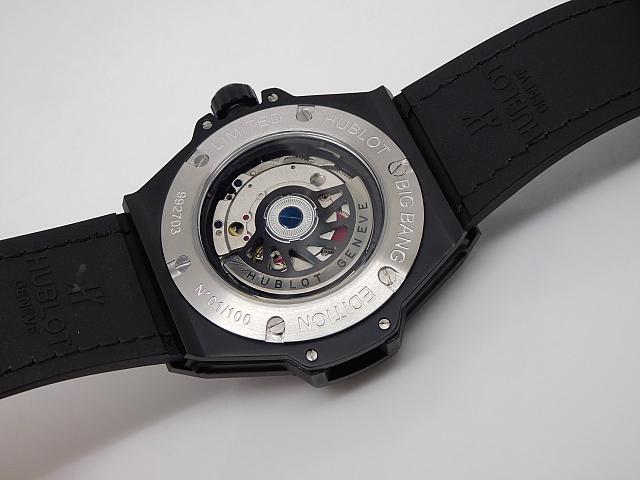 Other details of the replica watch as below:
Movement: Chinese Automatic, 23 Jeweled, Hack Feature
Case: 45*15mm, 316L Stainless Steel with Black PVD Coating
Crystal: Sapphire
Dial: Black with Hour and Minute Moving Plates
Bracelet: Leather Clad Rubber Strap
Water Resistant: 30M, you can wear it while washing your hands and swimming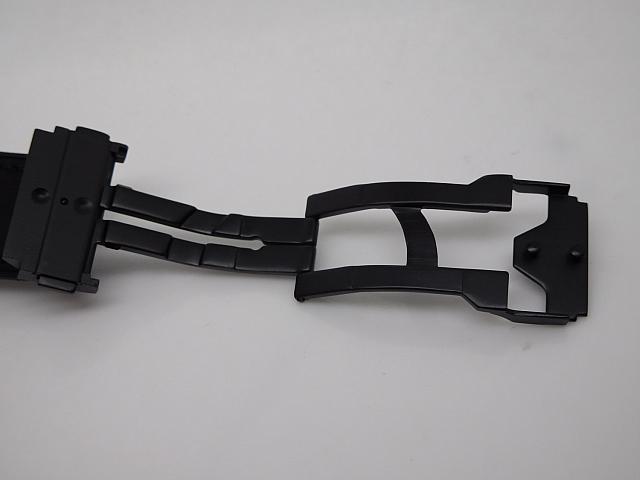 By the way, the replica Hublot is only sold no more than $260 usd, it is a very cost-efficient replica that worth your money.