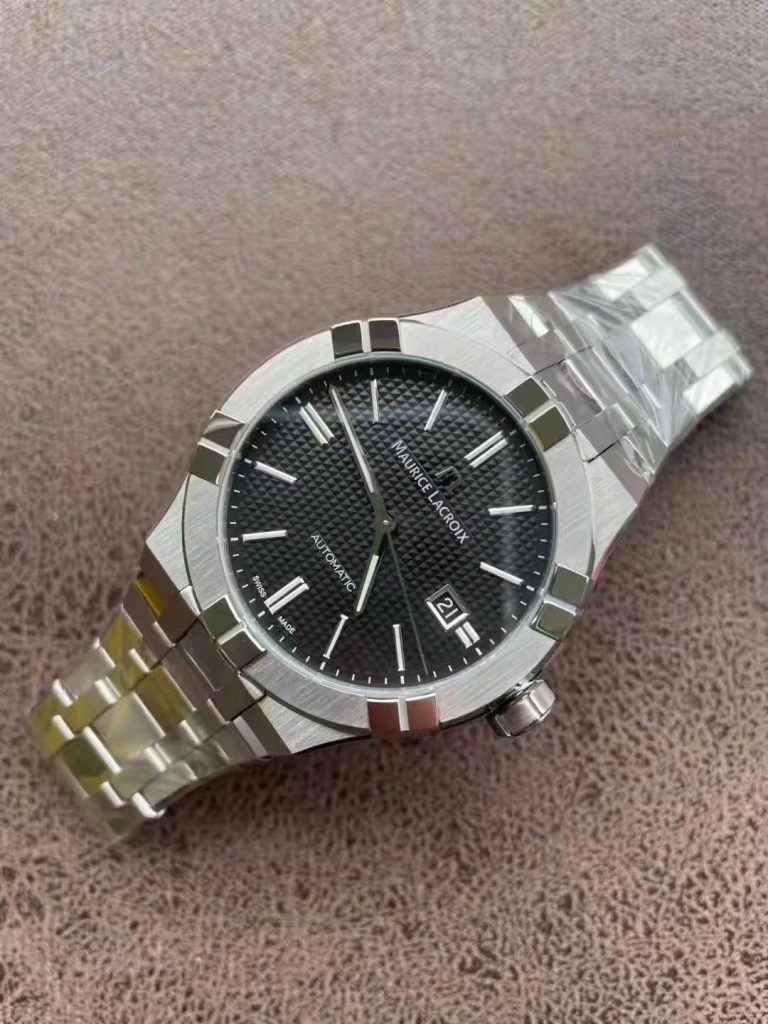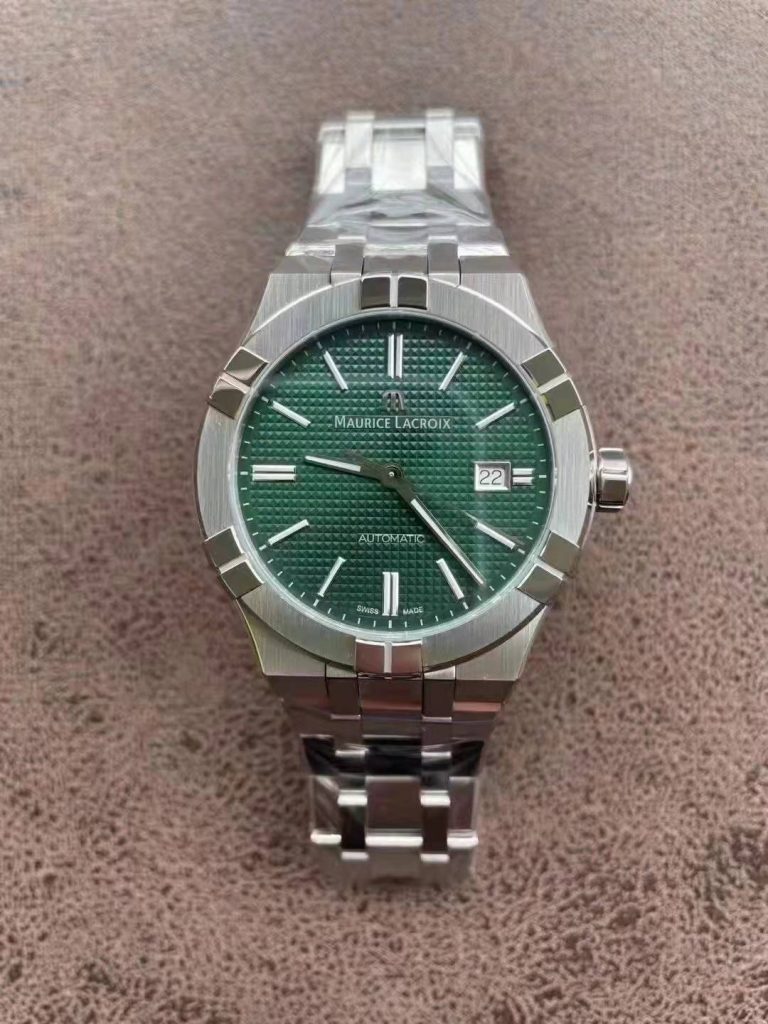 I know little about this watch, the only thing I know about Maurice Lacroix is that its watches have cheap prices, but I never heard that it aslo has replica watches in our market. This watch I am going to show here is Maurice Lacroix Aikon, on some dealers' website, they said this is not a replica, but a genuine watch, just assembled in China. But I think it is still a replica watch, just with a genuine Swiss movement, so its price is not cheap, much higher than most other replica watches.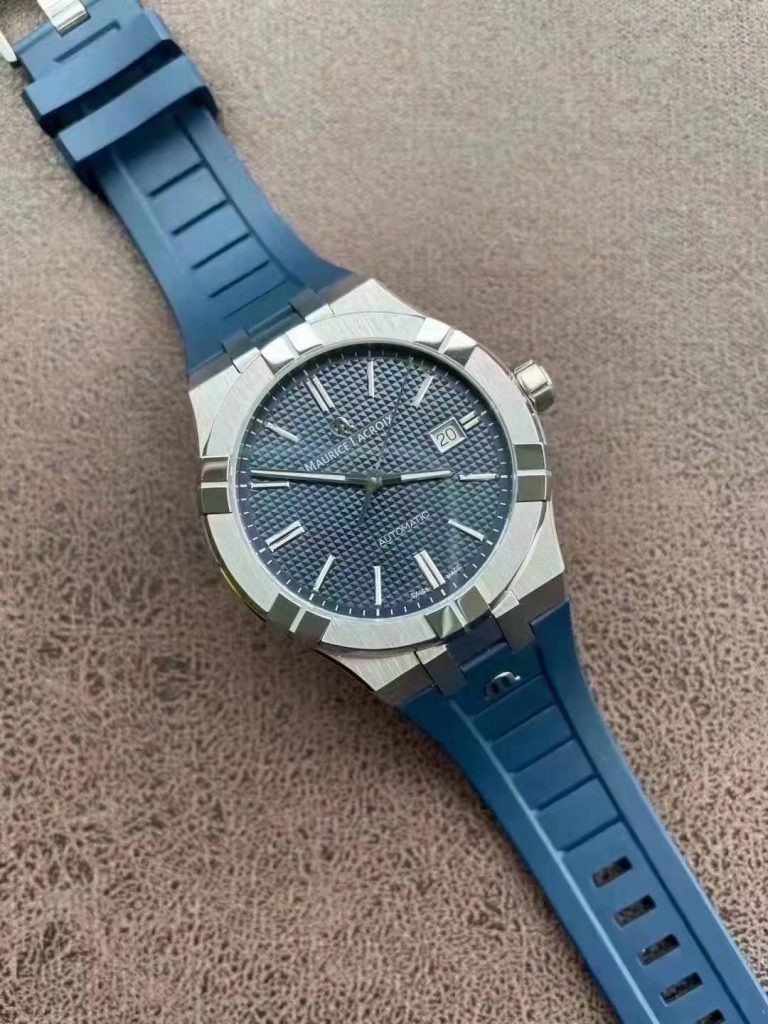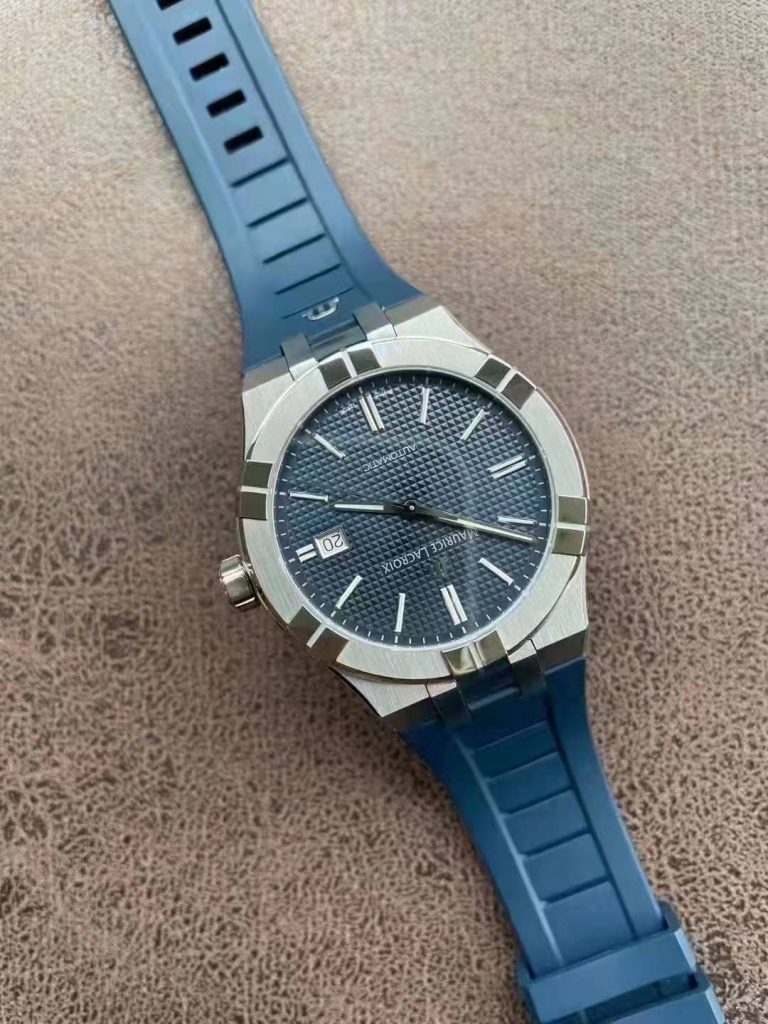 There are total three models, stainless steel with black dial, stainless steel with green dial, stainless steel blue rubber strap with blue dial. They all have a big size, case diameter is 42mm and case thickness is 11mm. Its case shape is slightly similar to that of AP Royal Oak, not the bezel, the case also does not look that thick and strong. The case of Maurice Lacroix Aikon is brushed, check the round edge of the bezel, it is smoothly polished. The crown also has a polished Maurice Lacroix logo on a satin-finished background. The logo you see on the dial, rubber band or crown, they are all polished.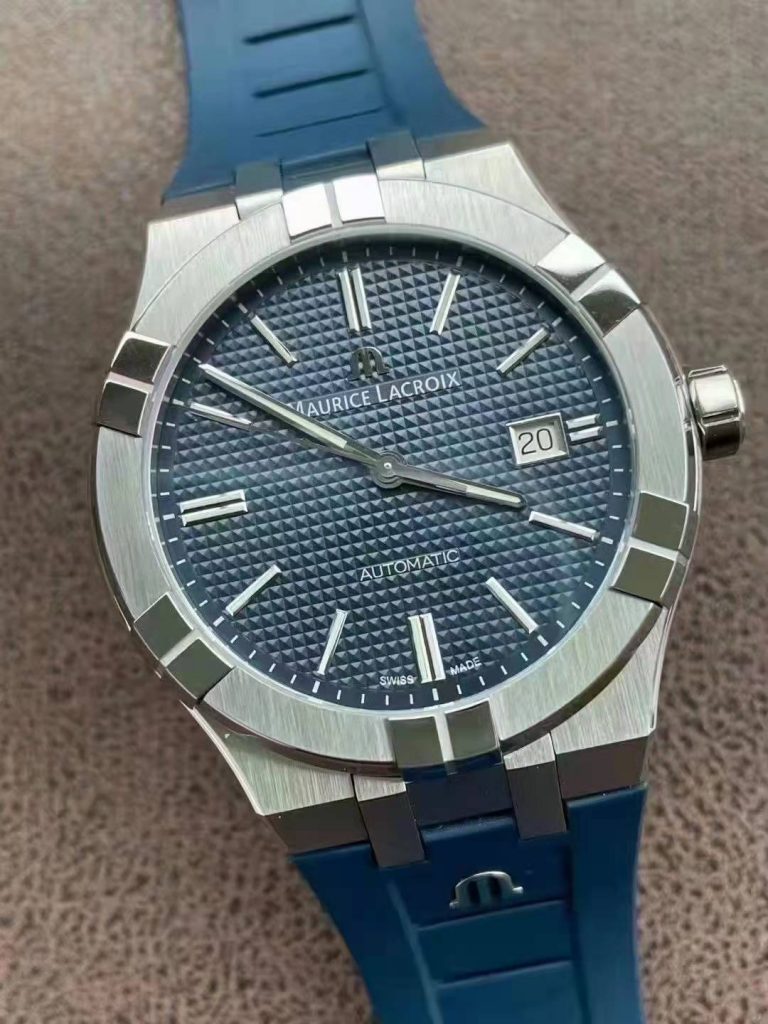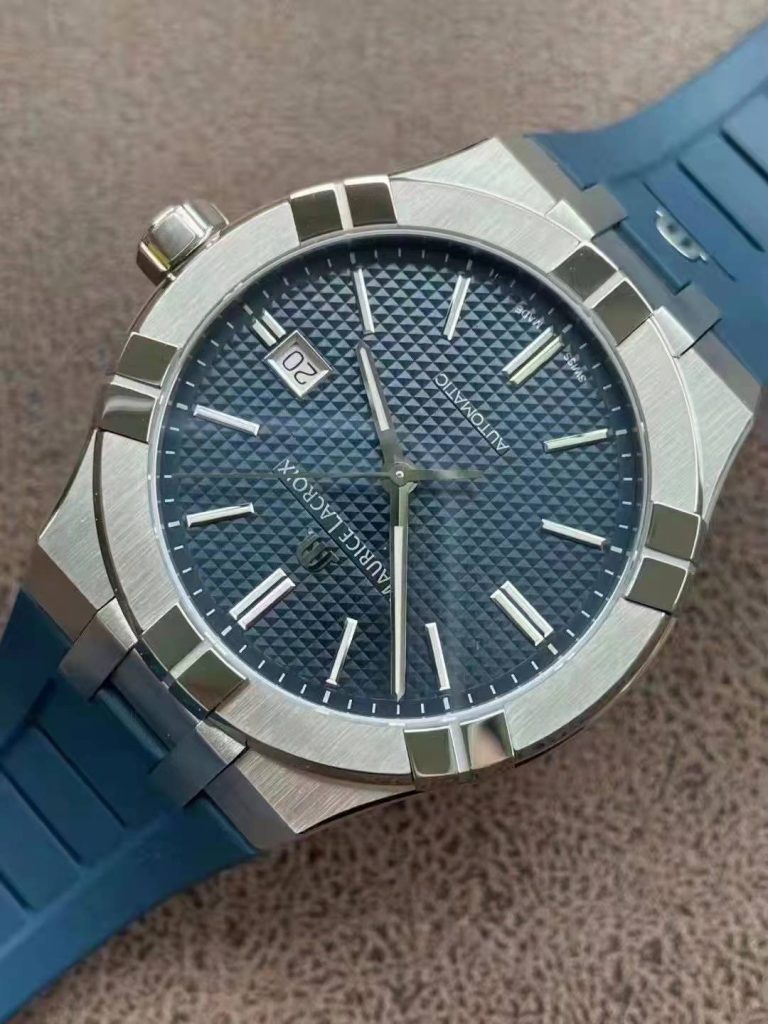 The dial has an unique design, which looks like grids, but absolutely not the grids on Audemars Piguet. I saw some watch reviews before, there is a proper name to describe such dial design, but I forgot. It is a dial with very simple design, but with every elements in stainless steel, long hands, it looks very elegant. Date window has a silver frame, black date font in white background, which gives a very high readability.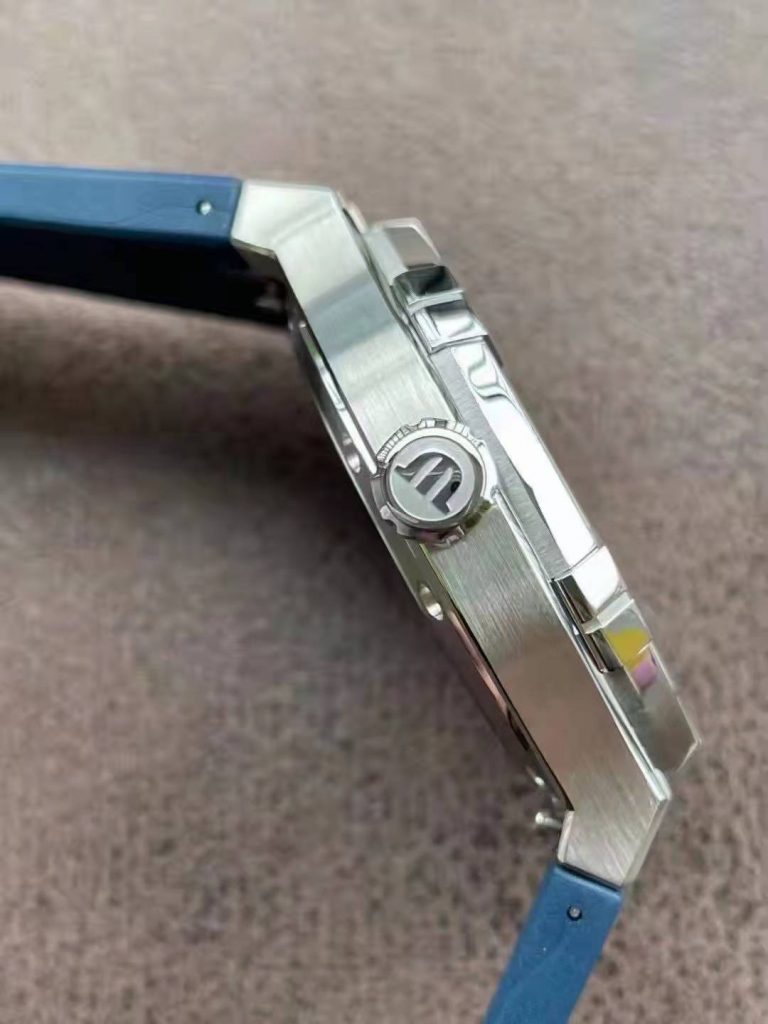 Through the crystal back, you can see the movement clearly, which is a real Swiss SW200 automatic, the genuine watch also uses this movement, you can see its auto rotor and movement plates are beautifully decorated, with engravings of MAURICE LACROIX and other information. Now, we are going to spend our holiday soon, some watch factories already stopped accepting orders, if you want to get some top quality watches before our New Year holiday, it is the time.