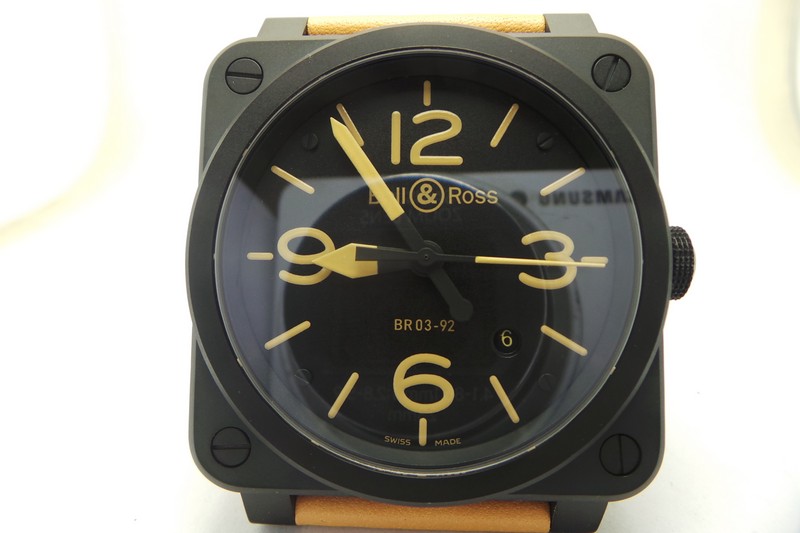 Now it is hard to find good quality replica watch if there is not trusted dealers, many readers here also complain about this and they leaved comments about when there will be a trusted dealer recommended, for secure reason, I do not introduce any watch dealers here because I really don't know which dealer is the best and trust worthy. I am also afraid the one I will recommend to you guys would not offer the biggest satisfaction. But I promise there will be one td in the future and I know he offers a large variety of high quality replica watches. Here the watch I am going to introduce is the news I got from him, he just told me this morning that a factory will release this Bell Ross replica watch and I am the lucky person to get one first to take some photos and share a short review here, which I really introduced few Bell Ross watches on my blog.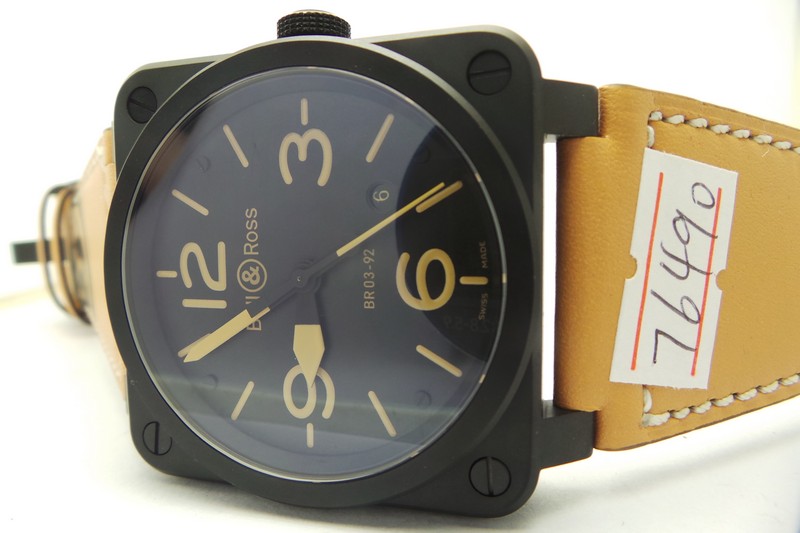 The Bell Ross watch belongs to BR03-92 series, the case is in classic square shape and in the size of 42mm*42mm, I always think that Bell Ross is more difficult to be held by the wearer than Panerai, it is not suitable for those people with thin wrist. The case, bezel and lugs are all plated with black pvd coating, which evenly processed by machine, the front case is connected with the caseback through four big screws, this guarantees a better water resistance of the watch. The dial is black with yellow printings and large 3-6-9-12 hour markers as well as hands. There are four screw studs on the dial that corresponding to the four big bezel screws, the dial is what I like most on the replica and it gives the wearer an easy-reading layout and design. Besides, just holding the watch in the dark, you will find it will emit a strong green lume.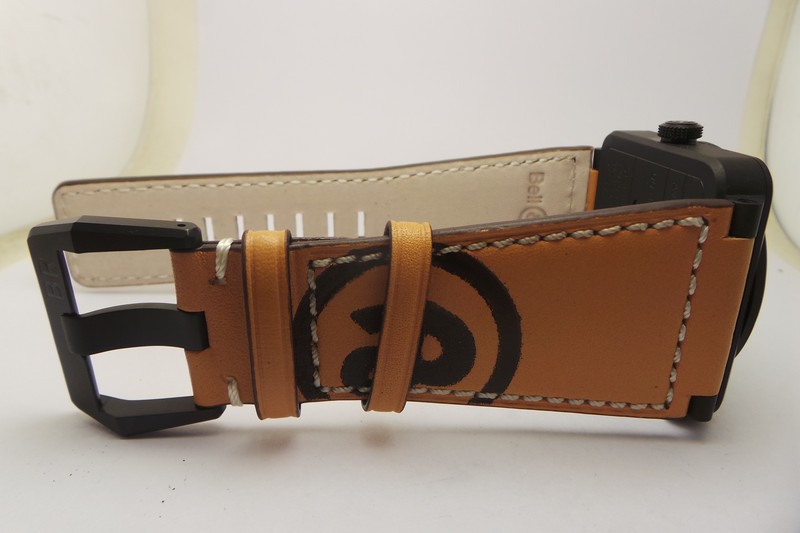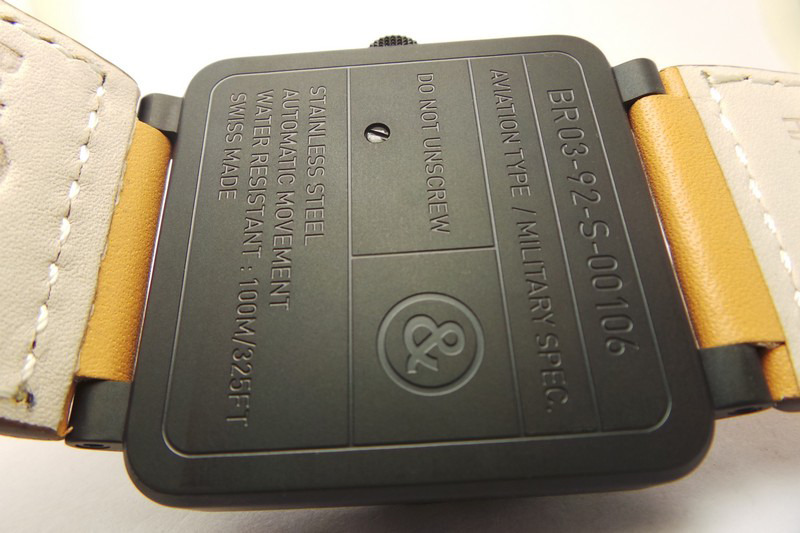 The brown leather strap is very beautiful, the color of the leather strap just exactly echoes with the hour markers and hands, white stitching is completely hand set, there is a big BR logo printed on the strap, looks very unique. By the way, the leather strap is wide and soft, it gives the max wearing comfort. The replica BR03-92 is equipped with a genuine Japan Miyota 9015 movement, about its accuracy, I have tested it and the photo shown only 4 seconds faster each day, it is a standard accuracy for most quality replica watches but absolutely better than thos cheap knockoffs only sold at several tens of dollars.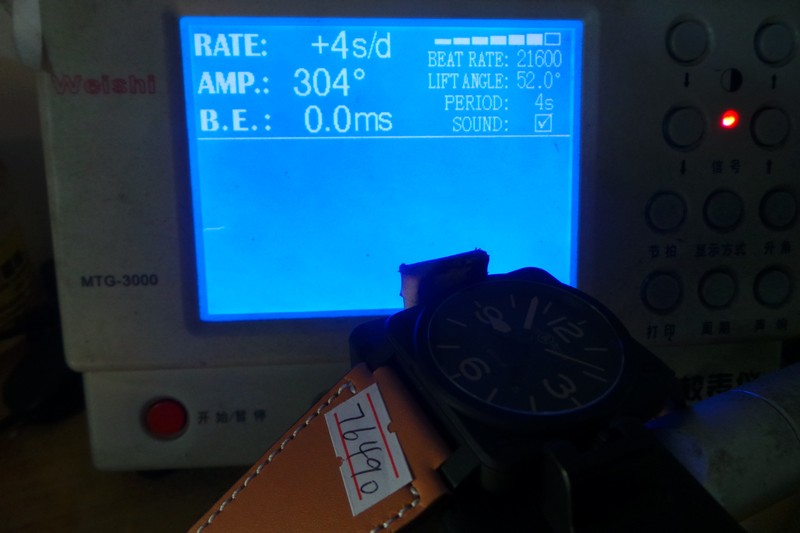 So, the price is not the most important factor to buy a replica, whether it could give you the exact genuine feeling just infect your decision.