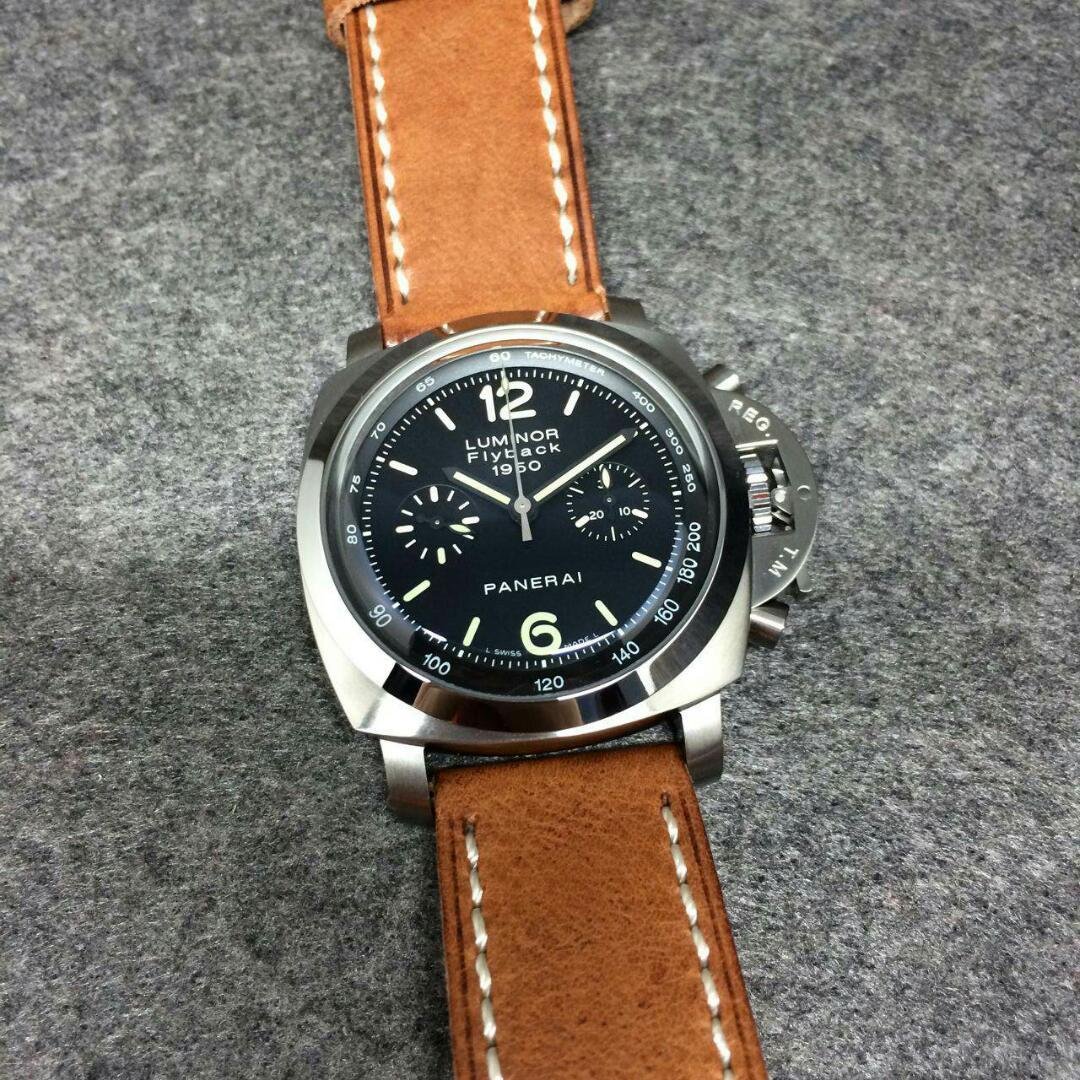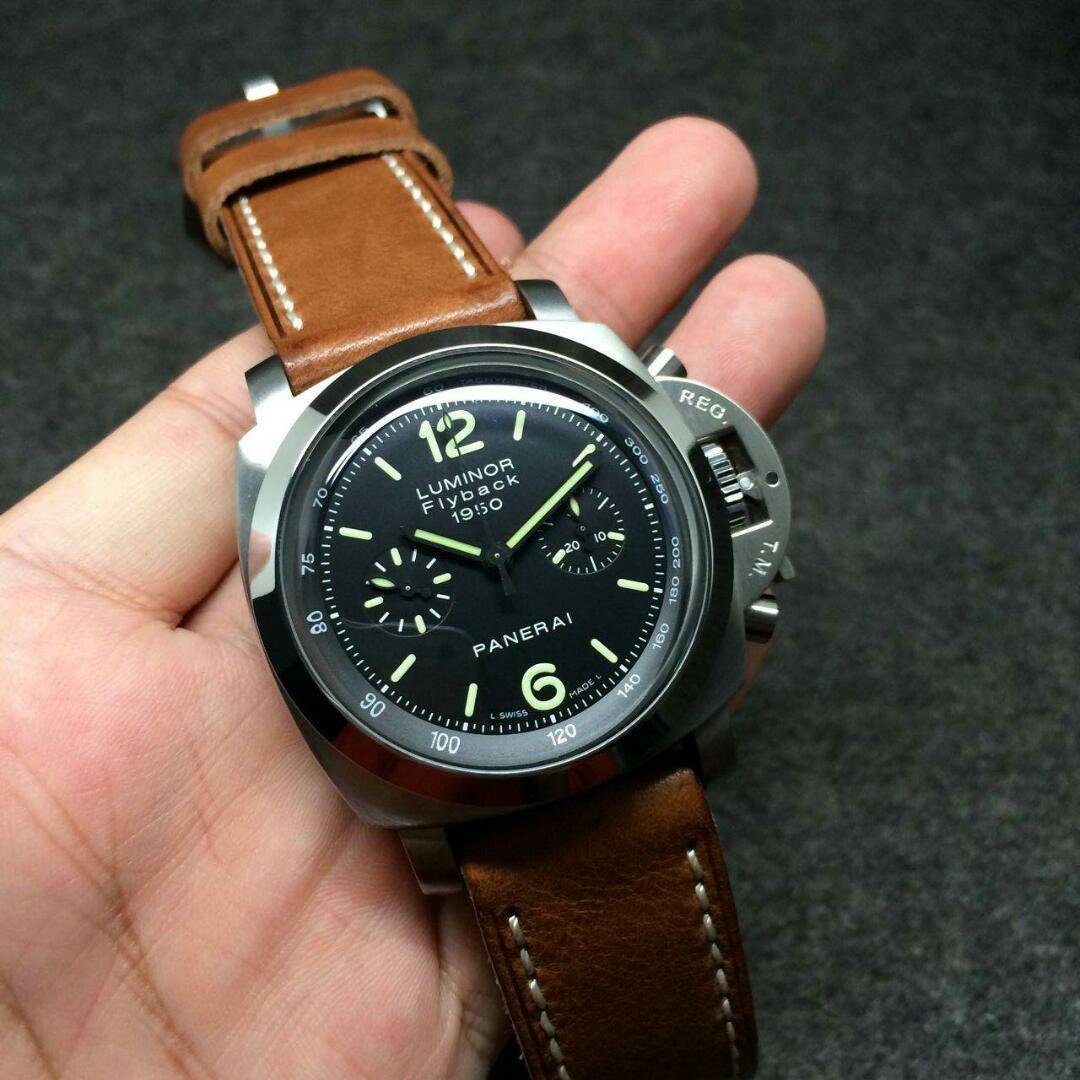 It is too hot now, and I have been working in a watch factory in Guangzhou for years, from a noob to an expert in replica watch field, I know the real trusted source to buy good quality watches. You have to admit those cheap and fashion watch replicas are most sought after, too many people who came to Guangzhou thought there are no replicas that are made to be 99% the same as genuine. However, they are completely wrong, maybe they only walked into several watch stores on the roadside and picked pieces of cheap quartz watches. I must tell you there are good replica watches hidden in the office of tall buildings nearby, not every one knows this truth, you must find the right person who is willing to take you to the office of some famous factories such as Noob, BP, J12 and KW, otherwise you can not get the best replica watches. The main reason I created wrist watch spot is to offer you guys the most convenience and direct channel to get the highest quality replica watches, so just choose the reviewed replica watch you are interested, then send me a message and I will get you the best one.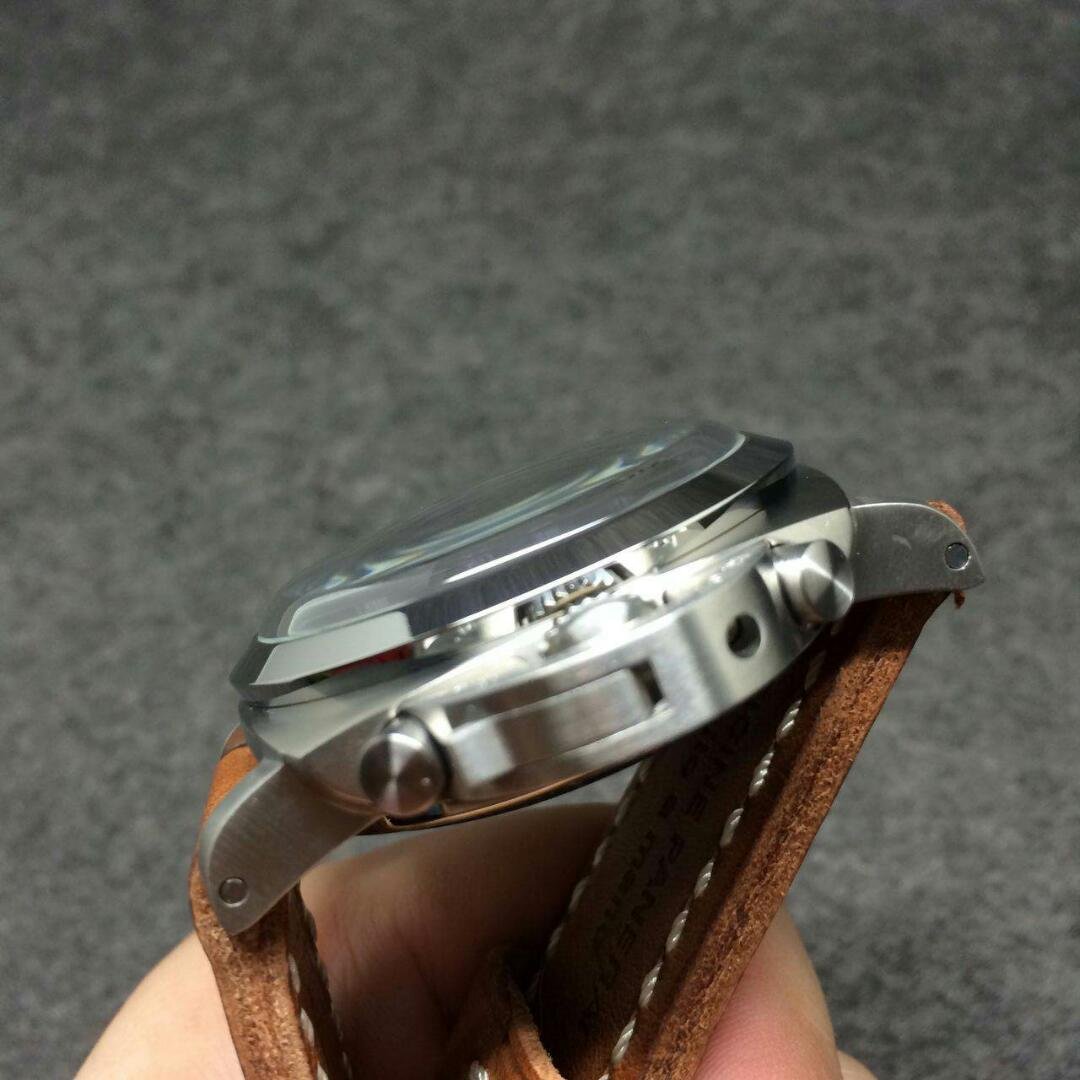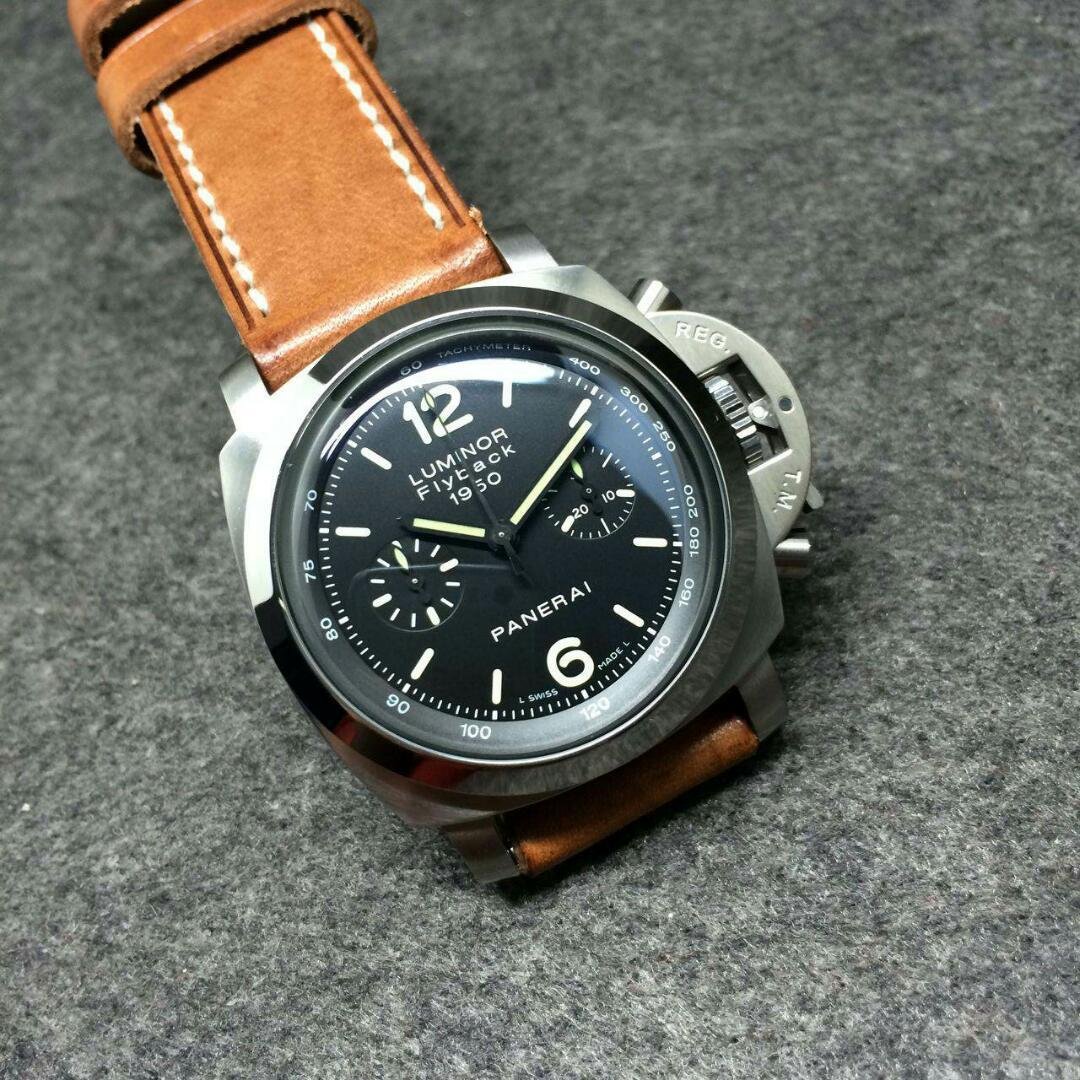 Today, I was just back from factory and now at home, so I have time to write a review on another good replica just made by Noob factory. It is PAM 212. I seldom have a favor in Panerai chrono watches because these simple PAMs like PAM 111, 005 and 441 are my favorites. But this does not mean this replica is not well made. Noob factory recently made this replica, genuine watch has real flyback function, however in appearance, this fake PAM 212 looks completely 100% the same as real watch. Panerai is considered to be a tough military watch brand, like this PAM 212, although with chronograph function, the case and band design always bring you back to the era of military submarine. I like the way factory uses in case finishing, brushing plus polishing. The case is evenly brushed while the bezel is polished smoothly. Crown bridge is the mostly used place of a PAM, so this watch part must be processed well to avoid scratches. The case is well construsted to form like one piece so that the watch will have a great water resistance.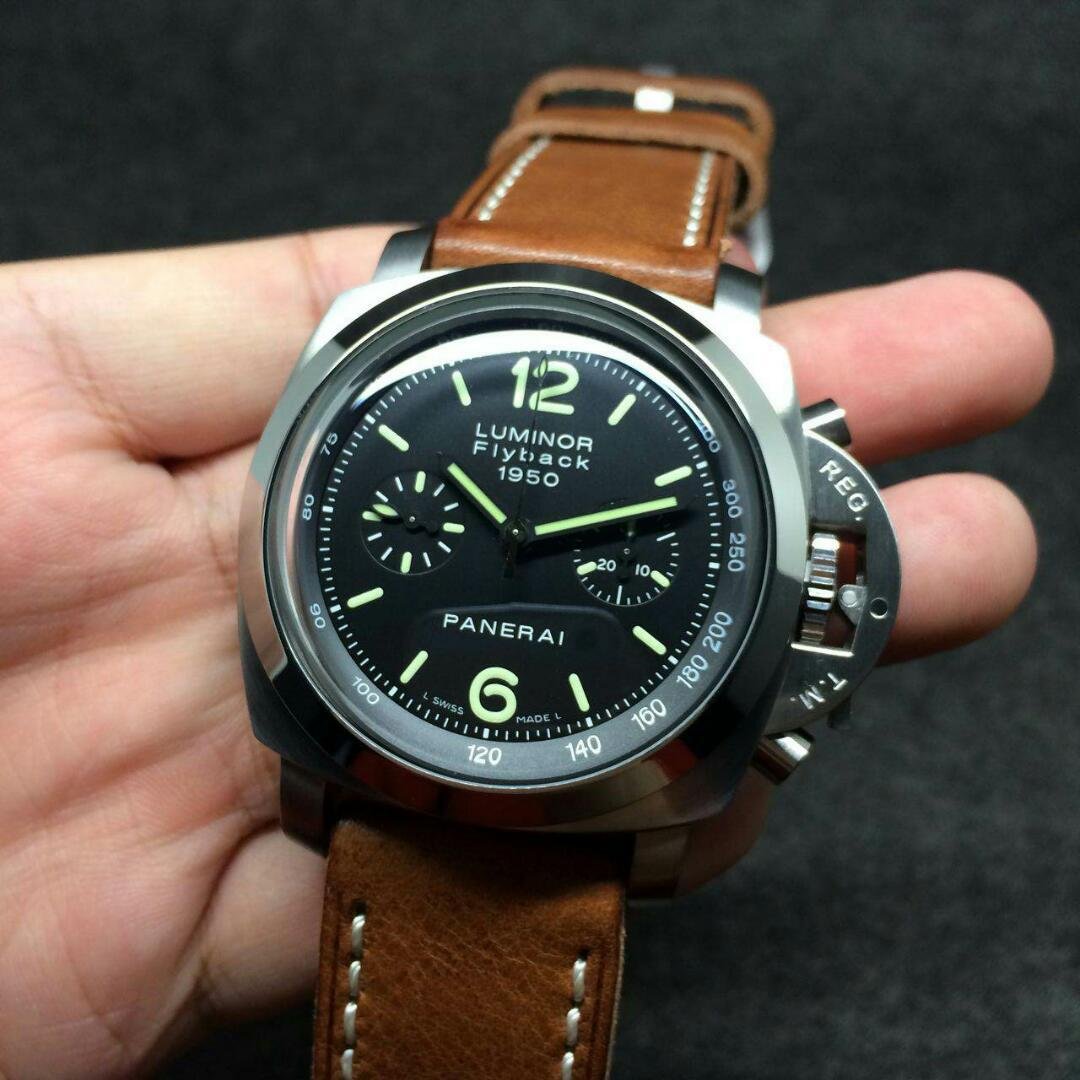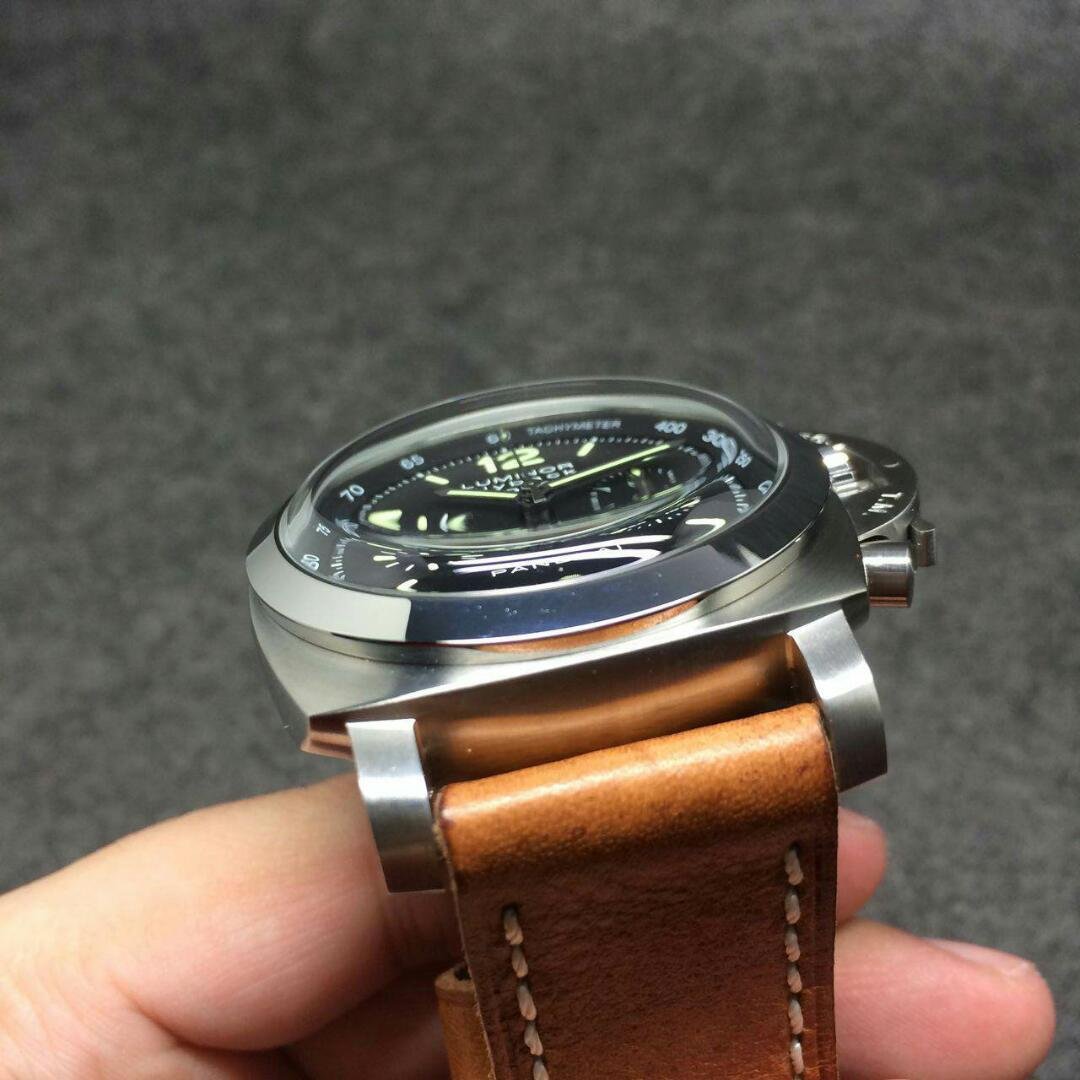 The crystal is domed sapphire, which takes a watch master more time to complete such a domed crystal than a flat one. This sapphire crystal not only has a high scratch resistance, it also has a good transparence and clerance because of anti-reflective coating on the crystal. So the dial is clearly readable, it seems there is no crystal under sun light. On the black dial, all hour markers and hands are applied luminous material, which looks a little patina. Big "6" and "12" markers make you more concentrated on the dial when reading time. A small dial positioned at 9 o'clock is for small seconds display, while the subdial at 6 is a 30-minute chronograph counter. Besides nato strap used on some Submariners, this leather band is my favorite. It is not hard like some people said, it is soft and most important the leather band looks tough, which exactly meets the military watch style of Panerai. PAM 212 features such a thick band with a little aged finish, it is absolutely a good watch for tough guys. And sometimes I think a PAM also looks good on a girl's wrist. What's your opinion?