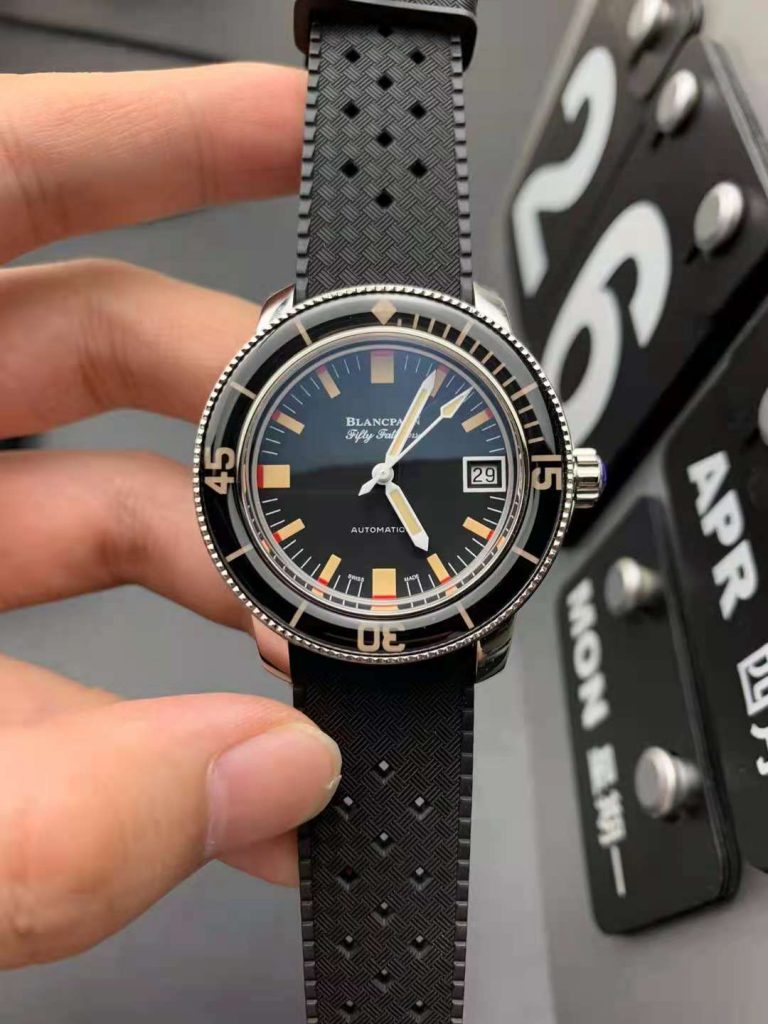 Blancpain Fifty Fathoms is a great diver's watch, but it has a design that is different from traditional diver's watches, it is in big size but does not look that strong and tough like other diver's watches, because Blancpain Fifty Fathoms has a big crystal covering the entire dial, its bezel is also not metal made but crystal. Before, I do not like Blancpain Fifty Fathoms, maybe it looks fashion and more modern to some people, but to me, it lacks of some masculinity.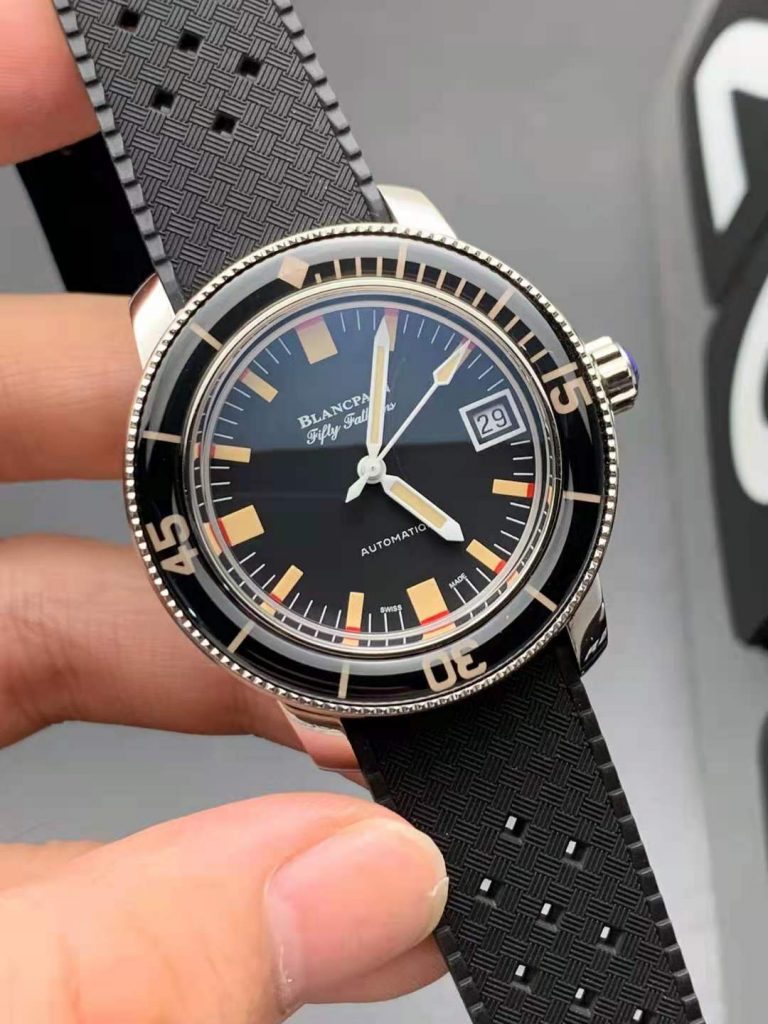 One month ago, I noticed there is another replica Blancpain Fifty Fathoms coming from Z factory, it changed my opinion on Fifty Fathoms, the new Fifty Fathoms is a special edition named Barakuda, yes, from the outside design and dial detail, I saw some similarity between the watch and fish Barracuda. I like this Blancpain Barakuda watch very much only because of its retro elements they adopted on dial design.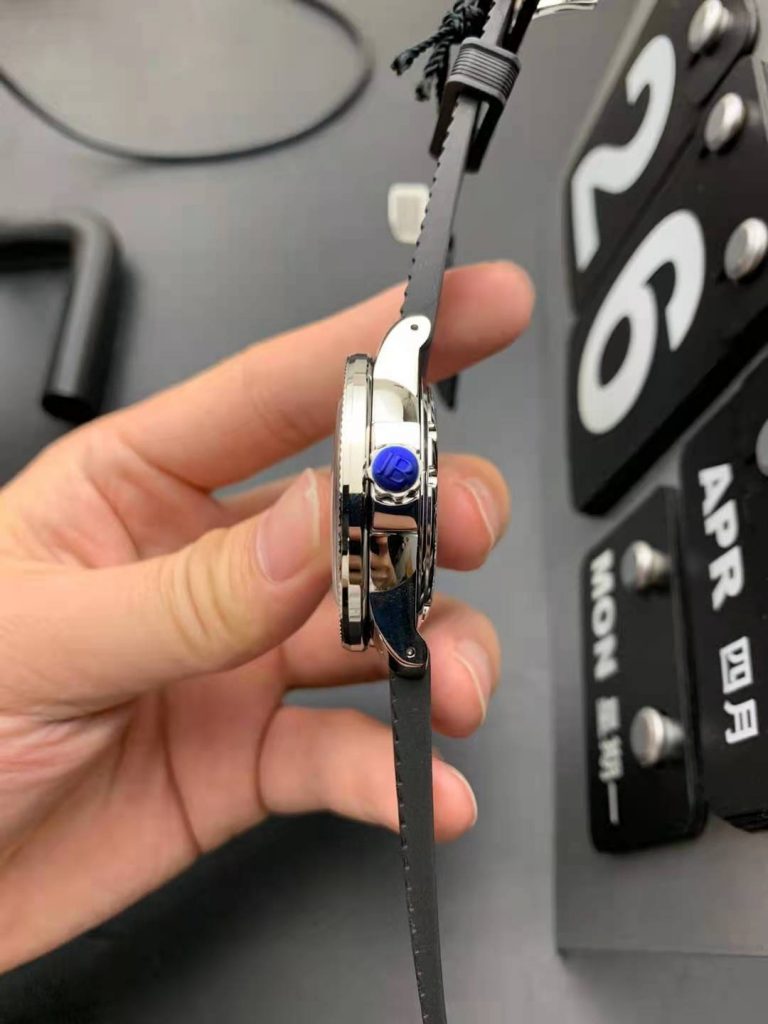 I do not think Blancpain Fifty Fathoms replica is popular, whether it is from ZF, OM or Noob, people who want to buy their first diving-style watch will not consider Fifty Fathoms as their first option, for example, many of our clients bought a Submariner replica from Noob or VS if they want a diver's watch, or a Panerai is the next choice.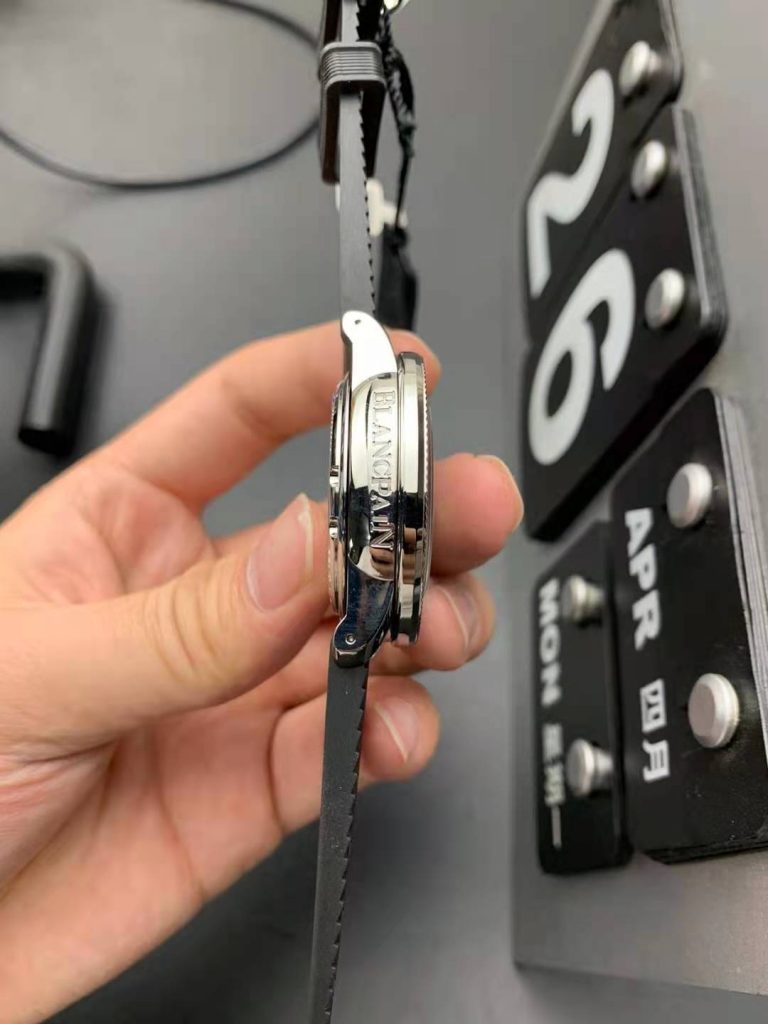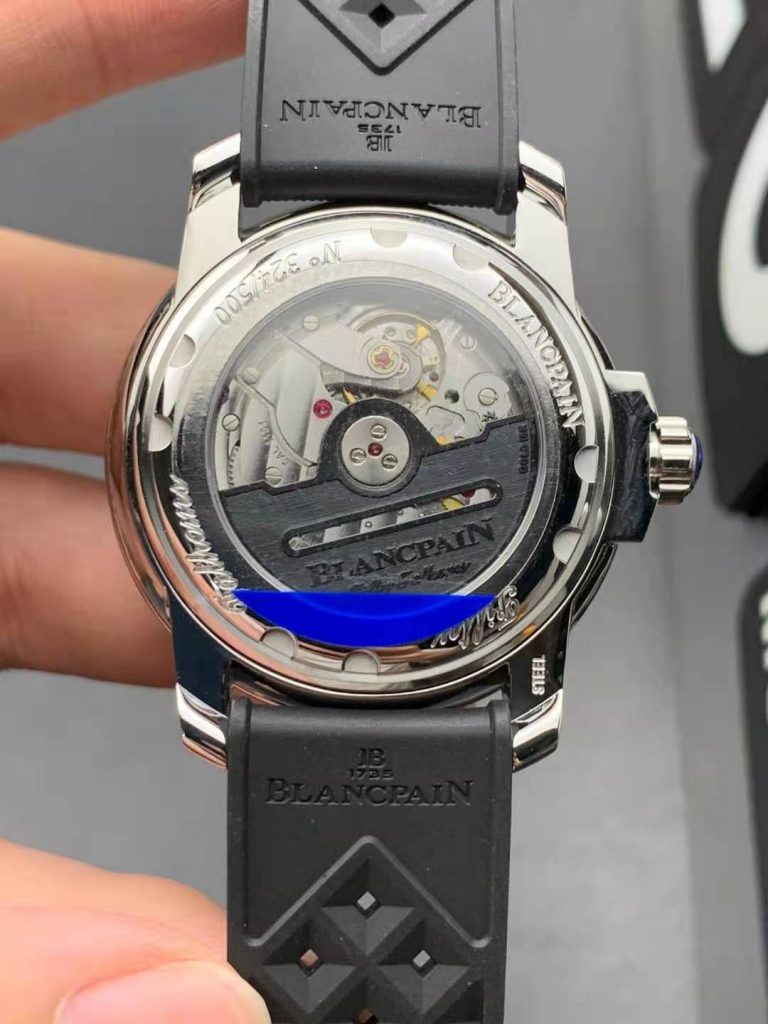 What I like on this Barakuda edition is its dial design, which looks different from other Fifty Fathoms watch, that's the place I like on this Blancpain watch, the different shape of hour markers in different color that make them in high contrast with the black dial background, the dark red on every hour marker highlights the entire watch, that's the thing I like, not its crystal bezel.