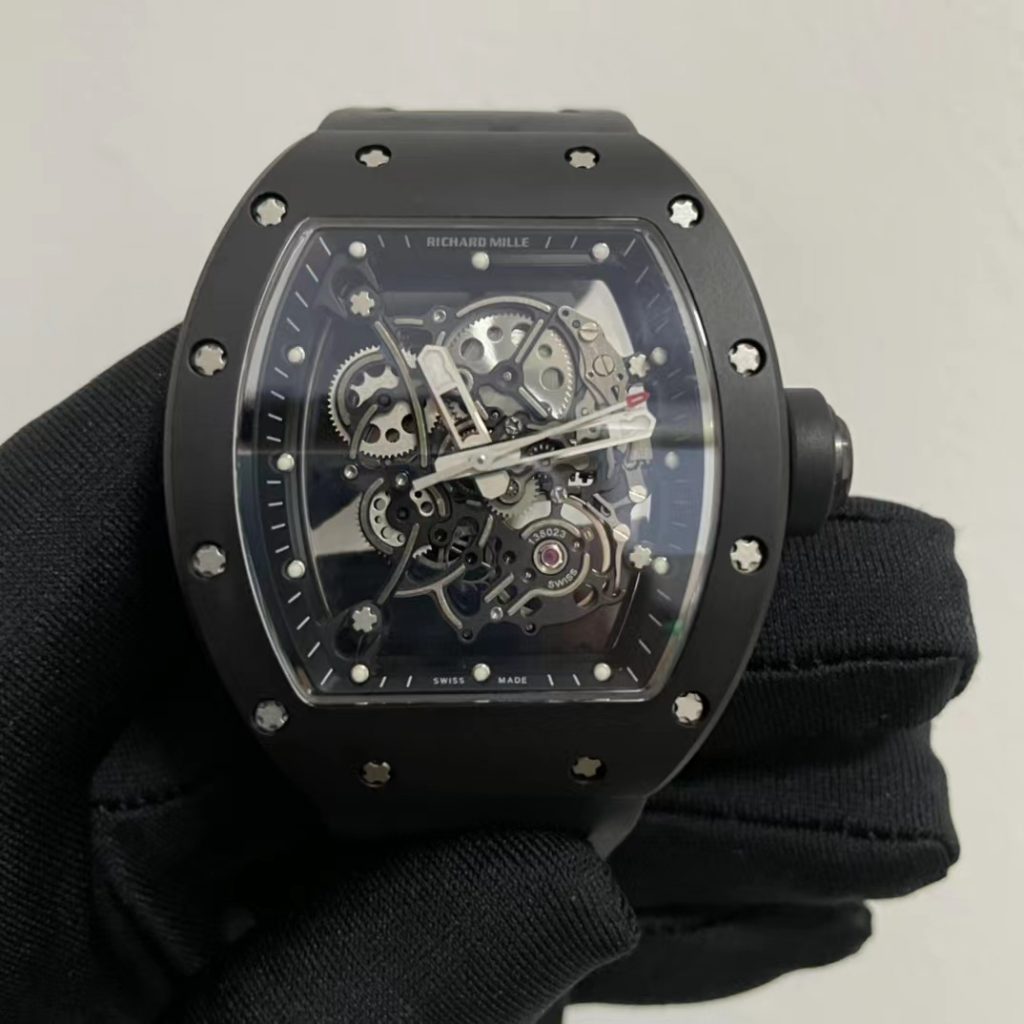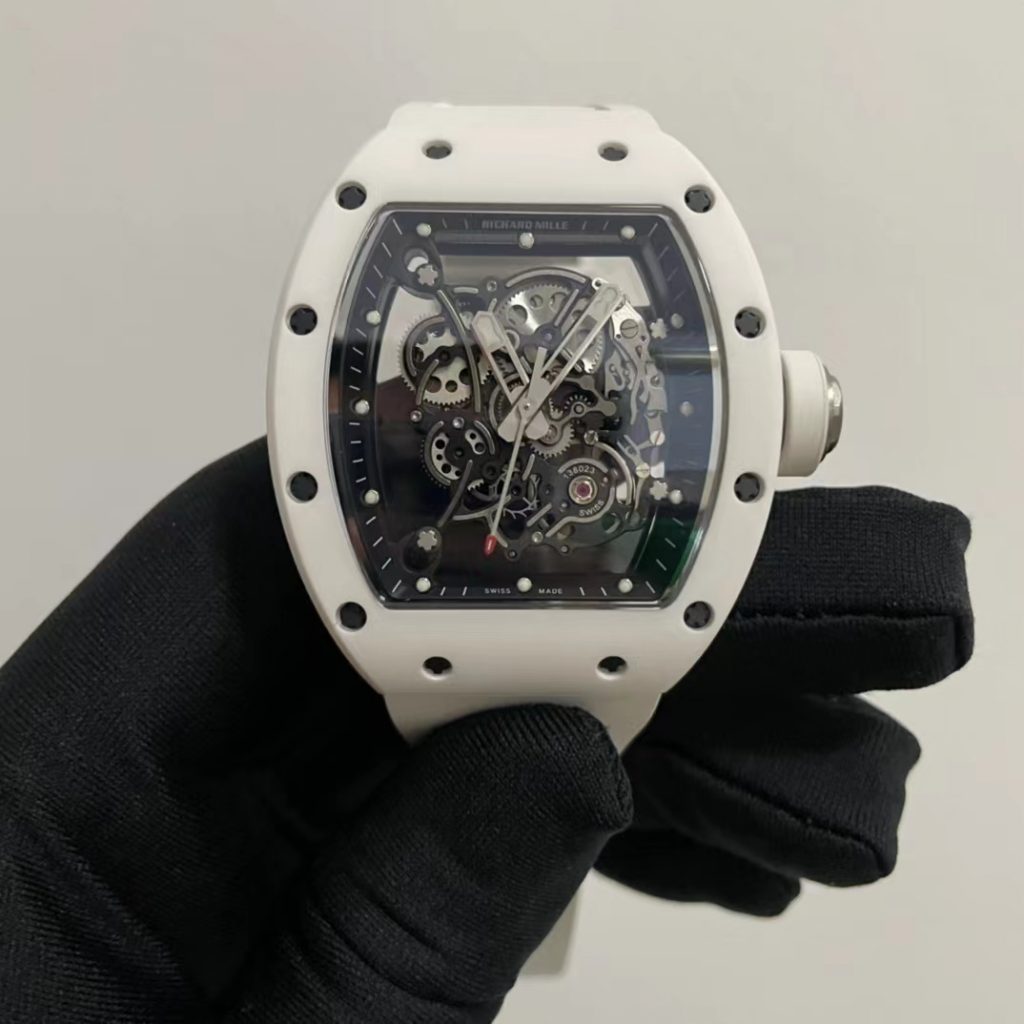 I am a fan of Richard Mille, it is the most sporty mechanical watch I have ever seen, I know its high price, most people can not afford, some even do not like this watch because they think it looks like a toy, however, it is exactly Richard Mille that lets me feel the beauty of mechanical watch, I am also surprised that the movement of Richard Mille can resist a great shock when you are doing exercise, some tennis players choose to wear a Richard Mille watch when they are in a game, more and more people love this young Swiss brand, and in our market, more and more high end replica Richard Mille watches have appeared.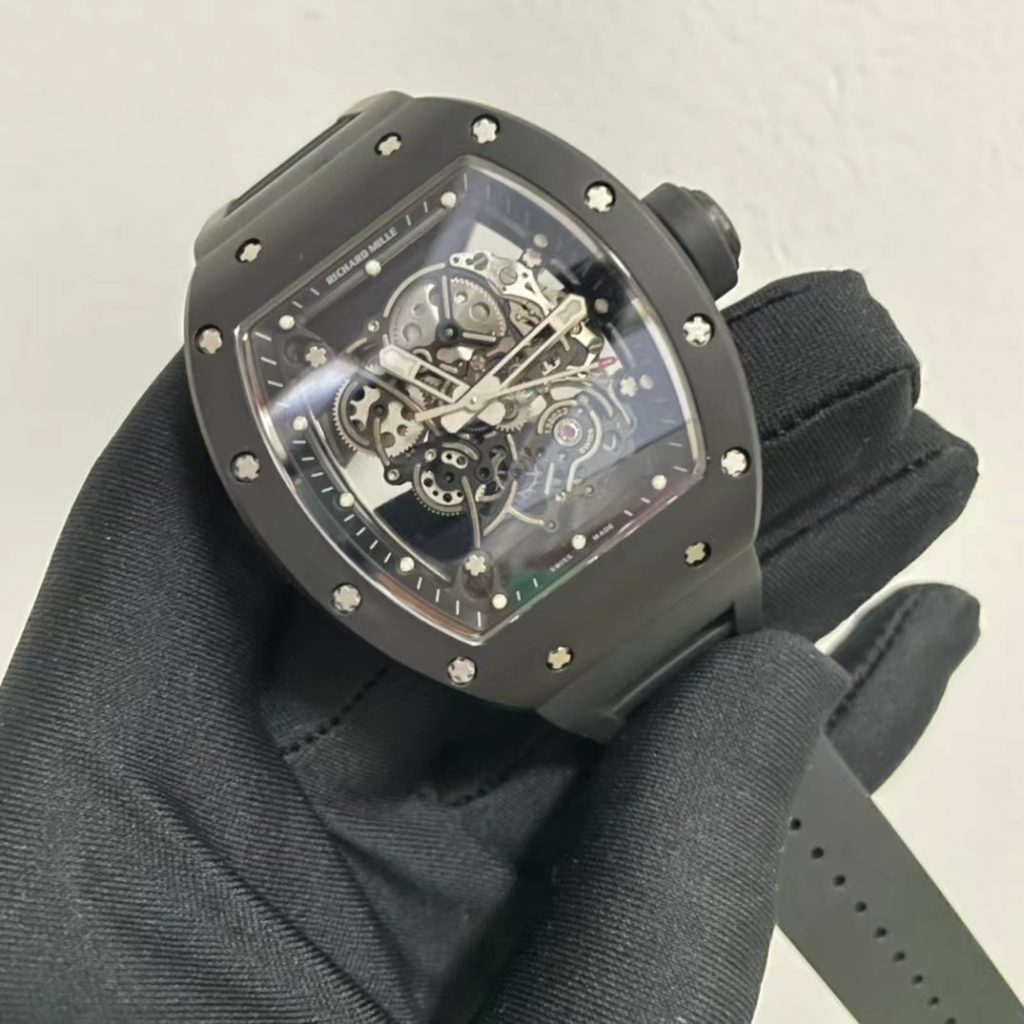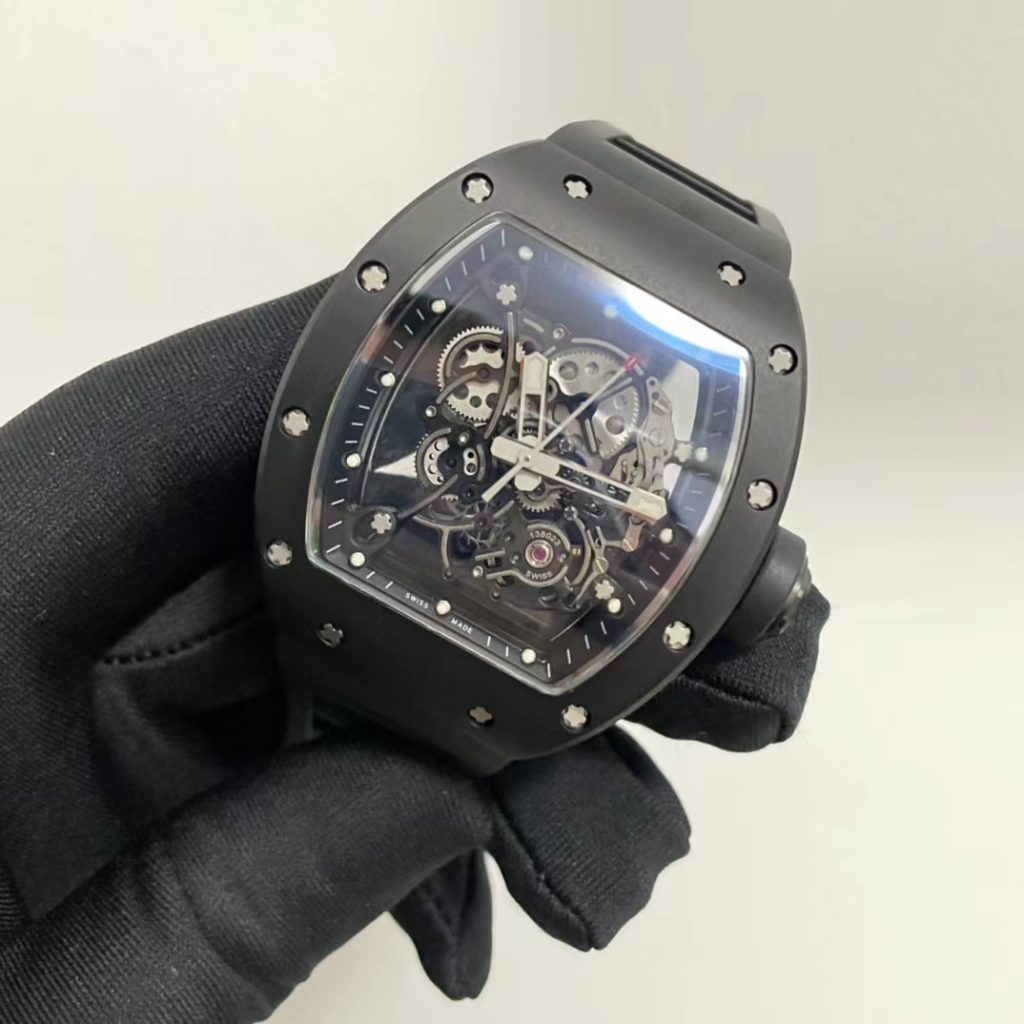 I never thought that BBR factory will start to make replica Richard Mille, because the market for replicas watches of Richard Mille has been completely occupied by other two factories, yes, they are ZF and KVF. Most high quality replica Richard Mille watches are still made by ZF and KVD, except some tourbillon models made by JBF, this ceramic Richard Mille RM055 replica watch, which has black and white color options, I think KV factory also made it before, but BBR factory just improved it several days ago, the movement was greatly improved to look closer to genuine RMUL2 movement. So, this is another option added to my best Richard Mille replicas list.
The black one and white one, both are made with real ceramic material, like couples watches, you and your girlfriend can buy them. The case is 49.9mm*42.7mm, its thickness is 13.5mm, the naturally curved shape makes it fit your wrist comfortably, there are star-shaped screws on the case, the crown has black or white cap, the matte texture on the case is very delicate. The entire case has the same construction as genuine watch, looking from the side, it is a sandwiched structure, the bezel, middle case and case back are connected together through these silver screws. This is a great replica, however, although the case has a 1:1 dimension as the real watch, but its curvature may be slightly different from genuine, and if case construction is exactly the same as genuine, I mean if these parts fit perfectly with each other, then the replica should have a very good water resistance, however, those Richard Mille replica watches in our market are not waterproof, even they are the most high end ones.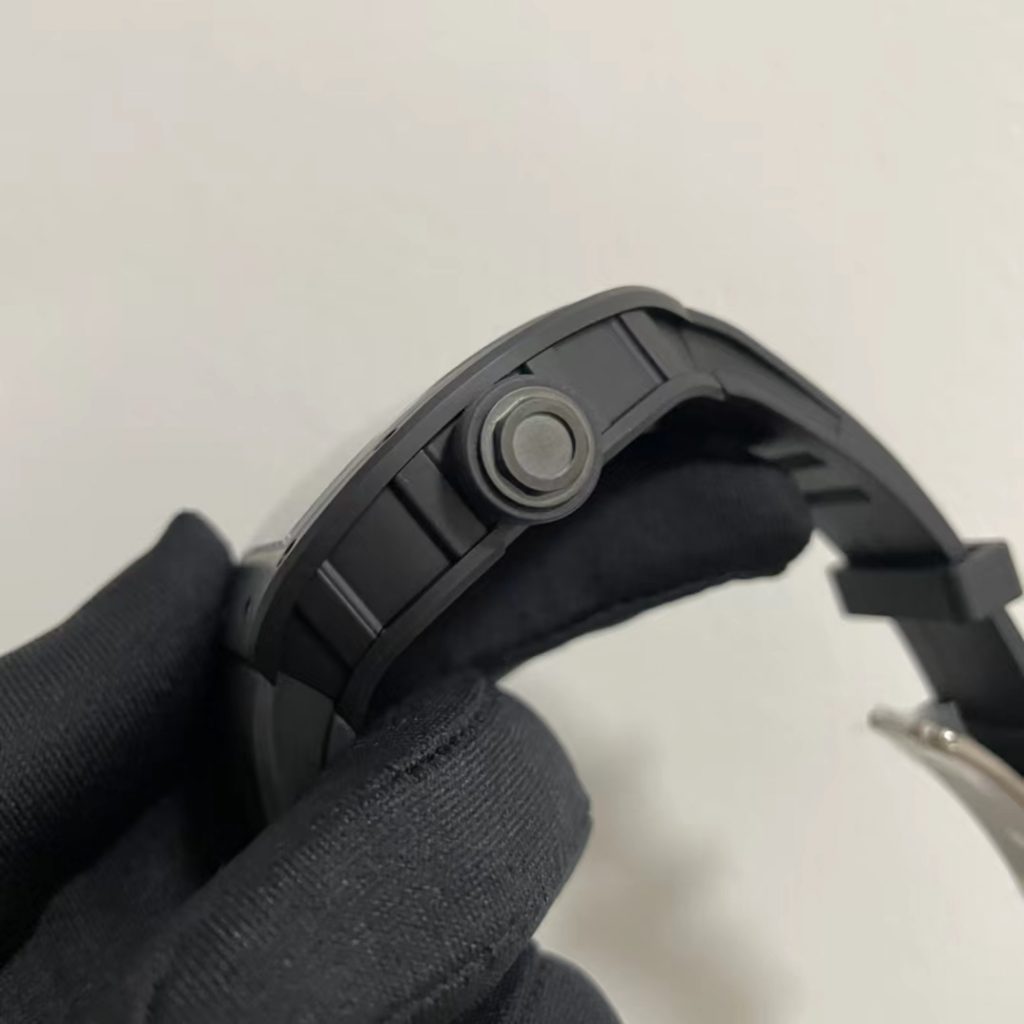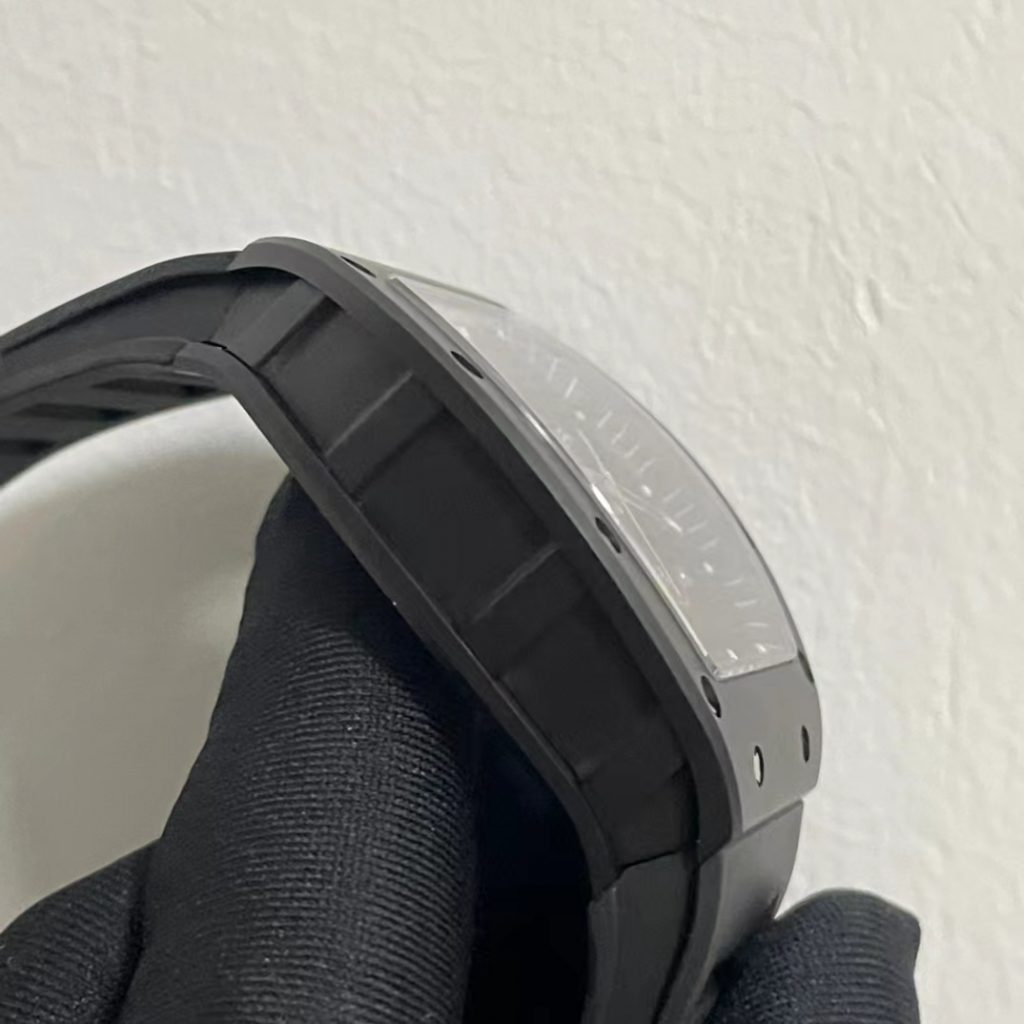 The dial has nothing to say, almost each Richard Mille has a similar skeleton dial, the round dots and both hands are applied with luminous material, there will be a very strong green lume light in dark conditions. The dial is also the most difficult place to be replicated, each Richard Mille watch can not be exactly cloned due to its complicated dial structure, the dial shows the movement directly, this time, BBR factory made a great effort to clone the real RMUL2 movement, so whether you see from its skeleton dial or crystal back, this is the movement that is closest to a real RM movement.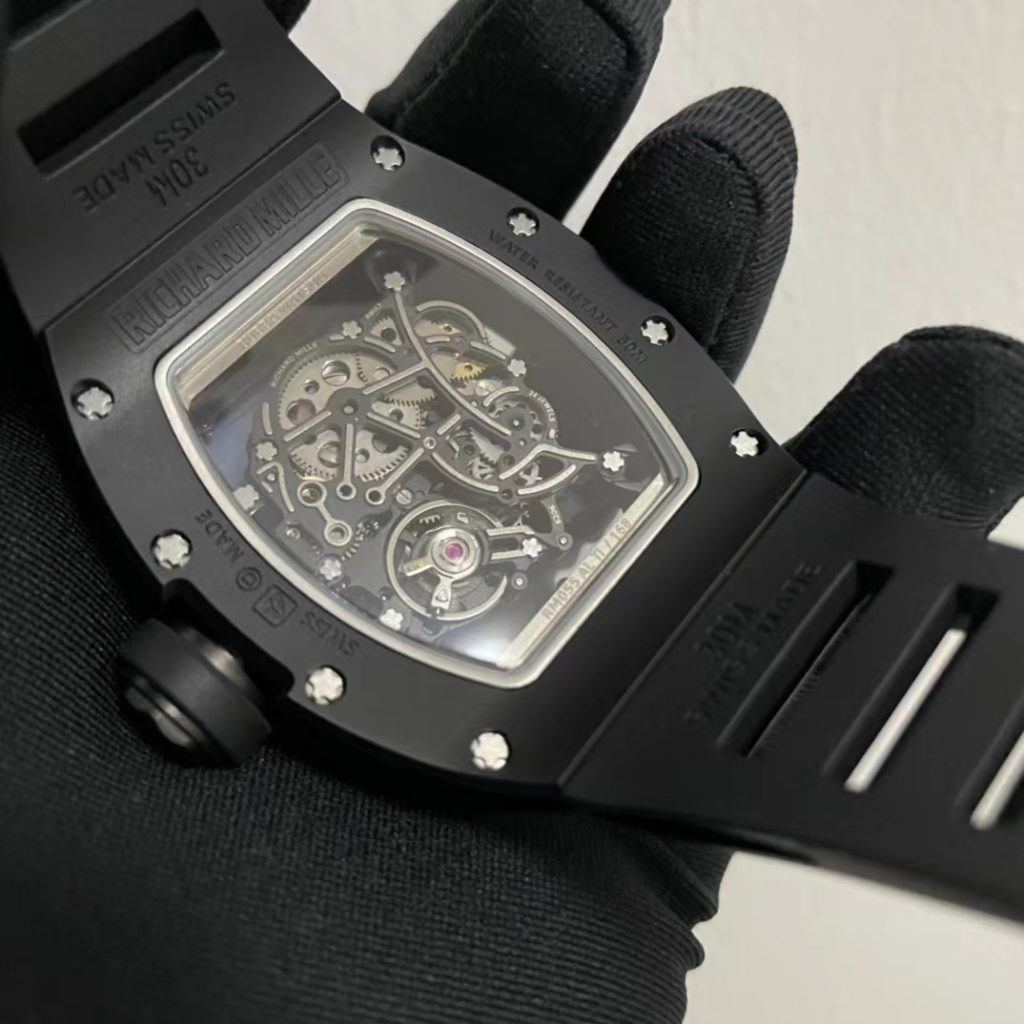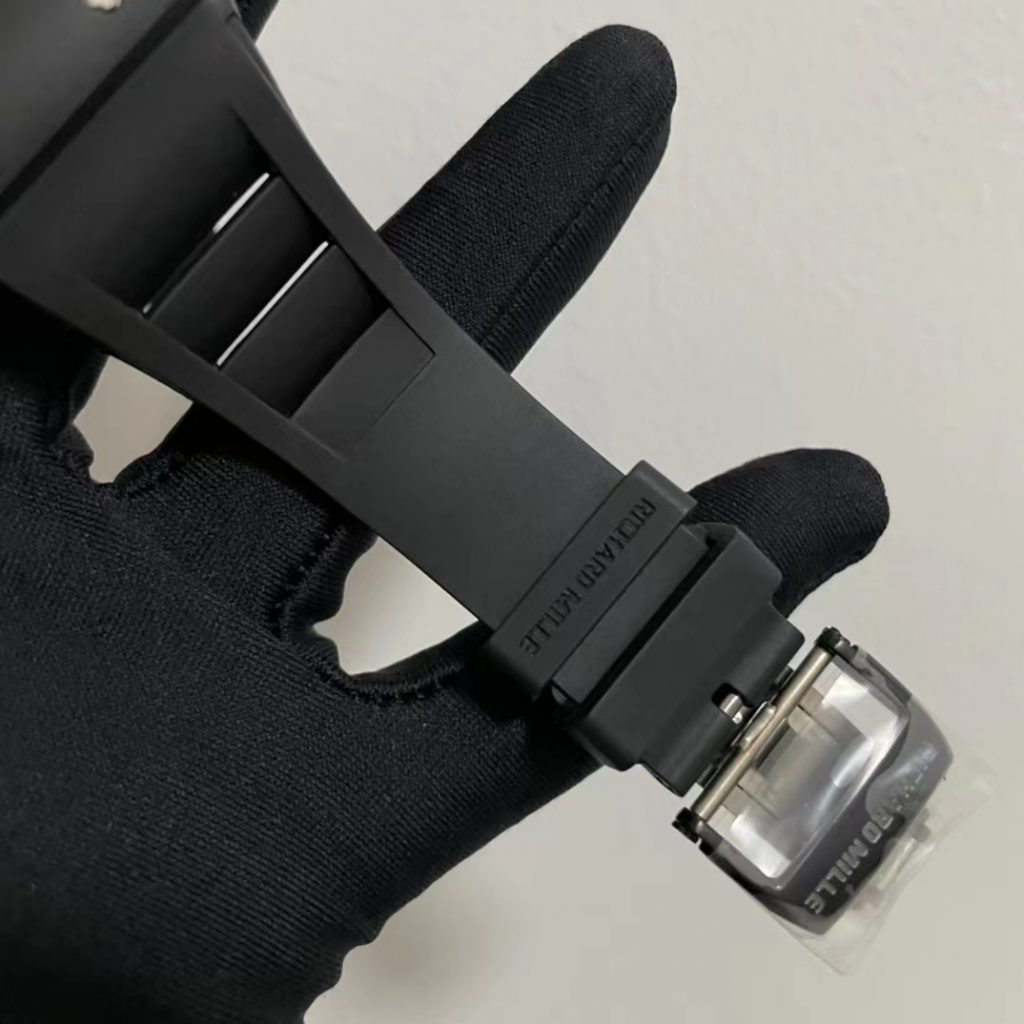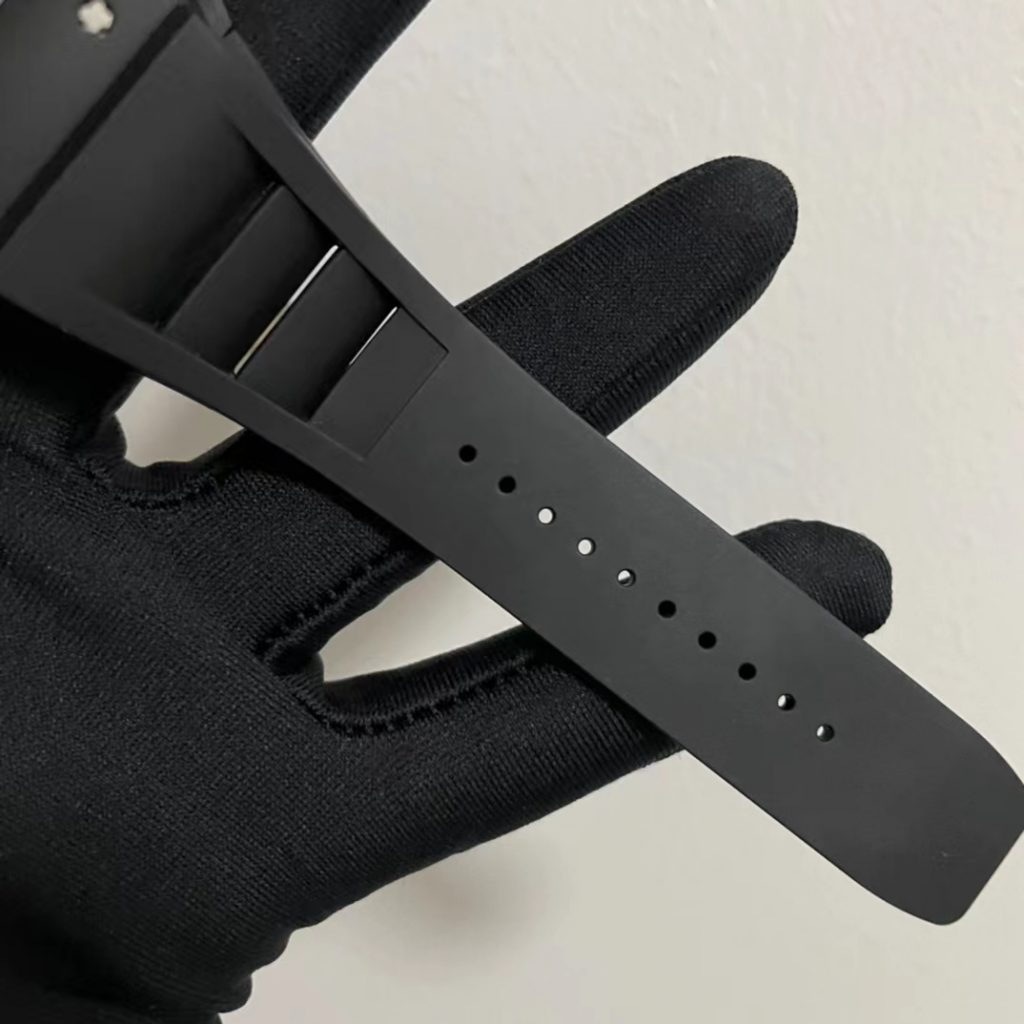 The rubber band on the watch is made with natural rubber material, the band is dust proof and feels very soft, each end is perfectly bent with the case head, the clasp attached to the band has "RICHARD MILLE" engravings in sand finish. At last, I took a video for this photo, please check.