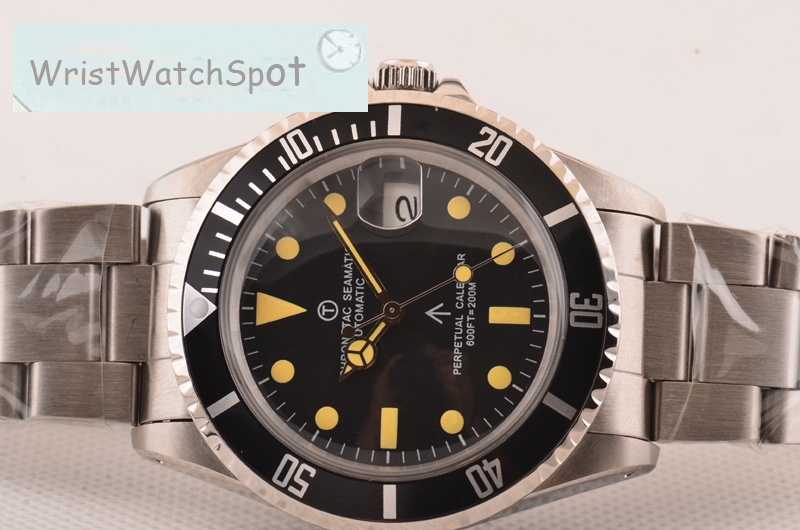 Today, I will not give a replica watch review as usual, this time a new face will appear here, it is a Rolex? No, the watch has a very close appearance to Rolex but it has its own name – Chronotac. This brand originates from China and is completely a homage watch that replicates the appearance of many vintage Rolex Submariners and Explorers, Chronotac has produced many models that have decent quality, most of them are sold under $200 usd. This watch I will introduce to you guys is a Chronotac Seamatic Automatic, which is a homage of vintage Submariner ref.XXX, sorry, I do not know the exact model.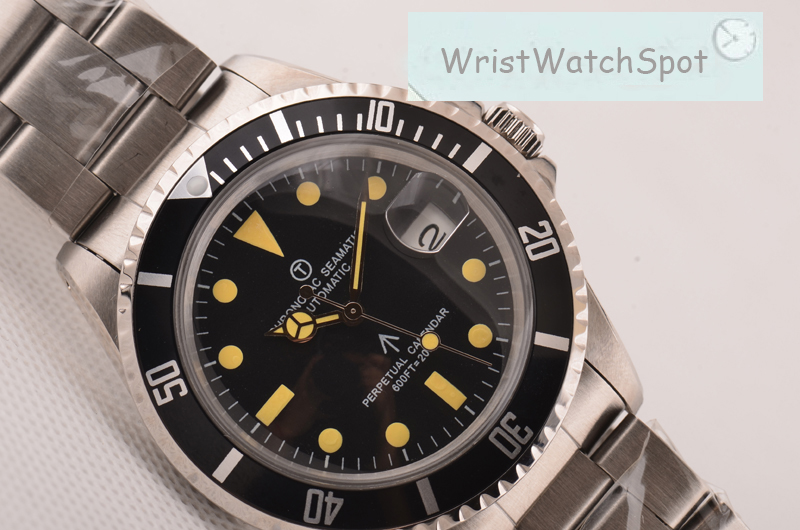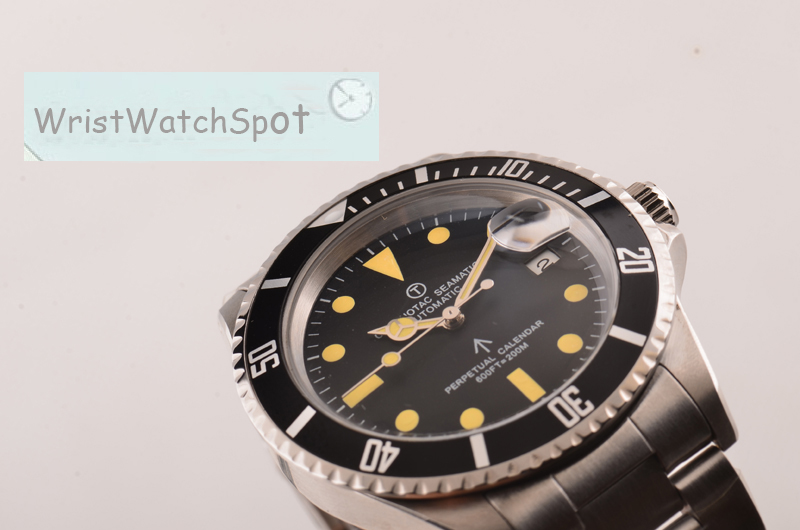 The watch is in full stainless steel, the case and bezel inherit the design of Rolex Submariner, the bezel could be rotated and there are printed diving markers on it, a white pearl is set in the bezel but there is no steel guard around the pearl like modern Submariner. The dial is black, it features white printings and minute scales. At 12 o'clock, there is a capital "T" in a circle, this is the logo of brand Chronotac. Under the T mark, there are words "CHRONOTAC SEAMATIC" and "AUTOMATIC". At 6 o'clock, a big arrow in white is very eye-catching, actually I love these symbols very much on the dial. All hour markers and hands are applied with yellow luminous material.
It comes to the bracelet on the watch, the stainess steel bracelet is brushed, I must admit that many people prefer a steel band on a watch rather than a leather strap or nylon band, but here on this Chronotac watch, I would like it to be equipped with a nylon strap, whether a black or green one, it will look better than on this steel bracelet. I did not blame this watch, if the supplier have noticed, it is a good idea for him to sell one pair of nylon straps with this watch. Another place which I am not very satisfied with is its crystal, a vintage Submariner usually uses plexi plastic as front crystal, while this Chronotac features a sapphire crystal, this deducts its points in my mind, a vintage watch should look like it should be.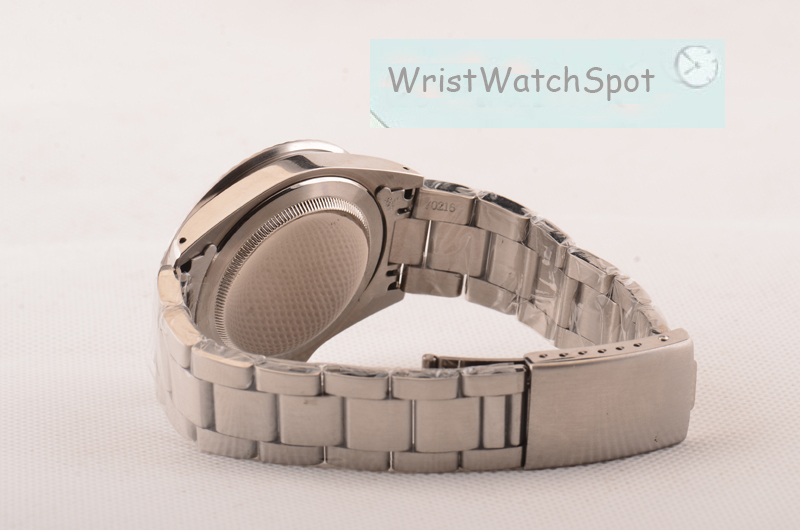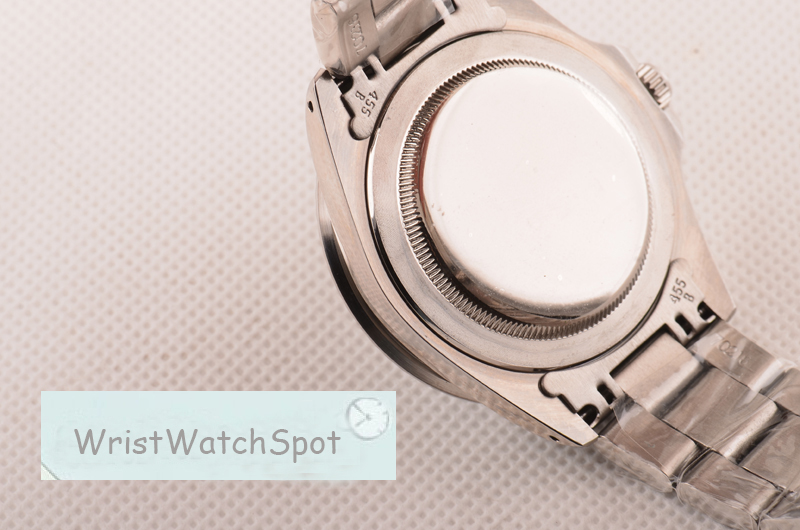 All Chronotac watches use high end Chinese Automatic movement, including this one. The movement could offers the watch basic functions of hours, minutes, seconds and date.