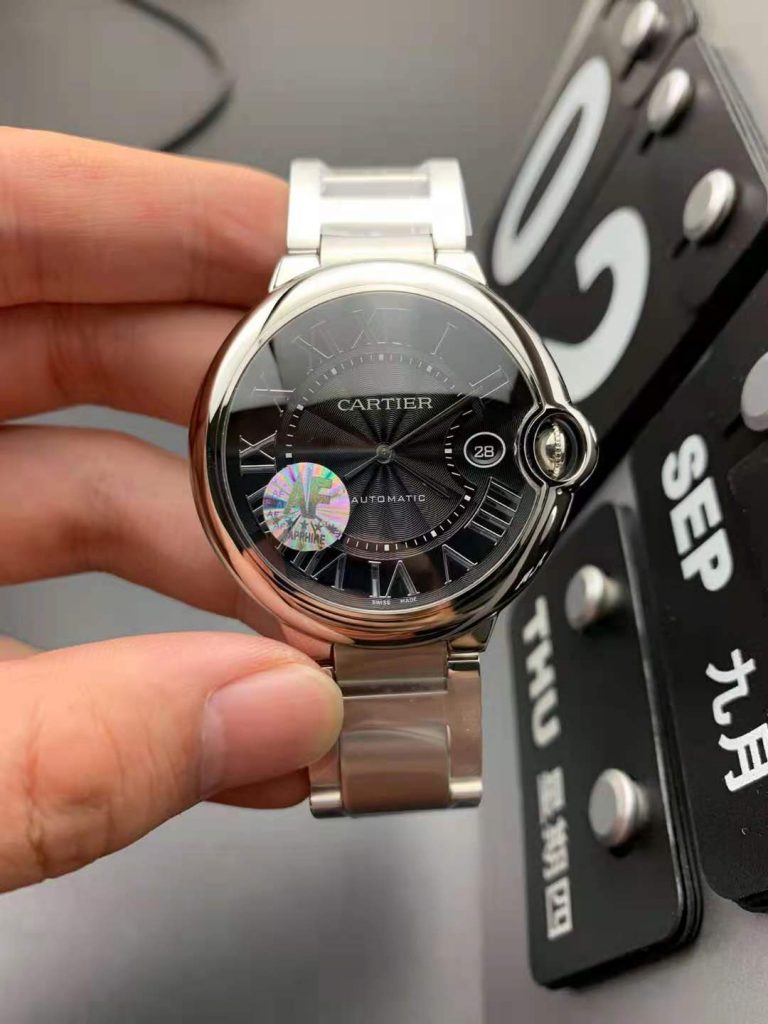 I think VS and V6 suffered the biggest loss during the raid, I always believe that they are the same factory, just used two names to enter into different replica watches field. Now, we still have no news about when they will be back to their business, it has been a long time, hope they can handle out and continue to offer watches in future. Before, people who wanted to buy Cartier Ballon Bleu replica watches, I always suggest they buy from V6 factory, because V6 offers the most complete collection of replica Cartier Ballon Bleu watches, they also supply Swiss ETA movement option for most their Ballon Bleu Cartier watches, so their Cartier Ballon Bleu is mostly welcomed. However, nowadays V6 can not offer Cartier Ballon Bleu watches, the only one factory that is able to provide customers with high quality Cartier Ballon Bleu replica watches is A factory, we call it AF. This is not a new factory, in replica Ballon Bleu filed, AF has been a main competitor for V6 factory for a long time.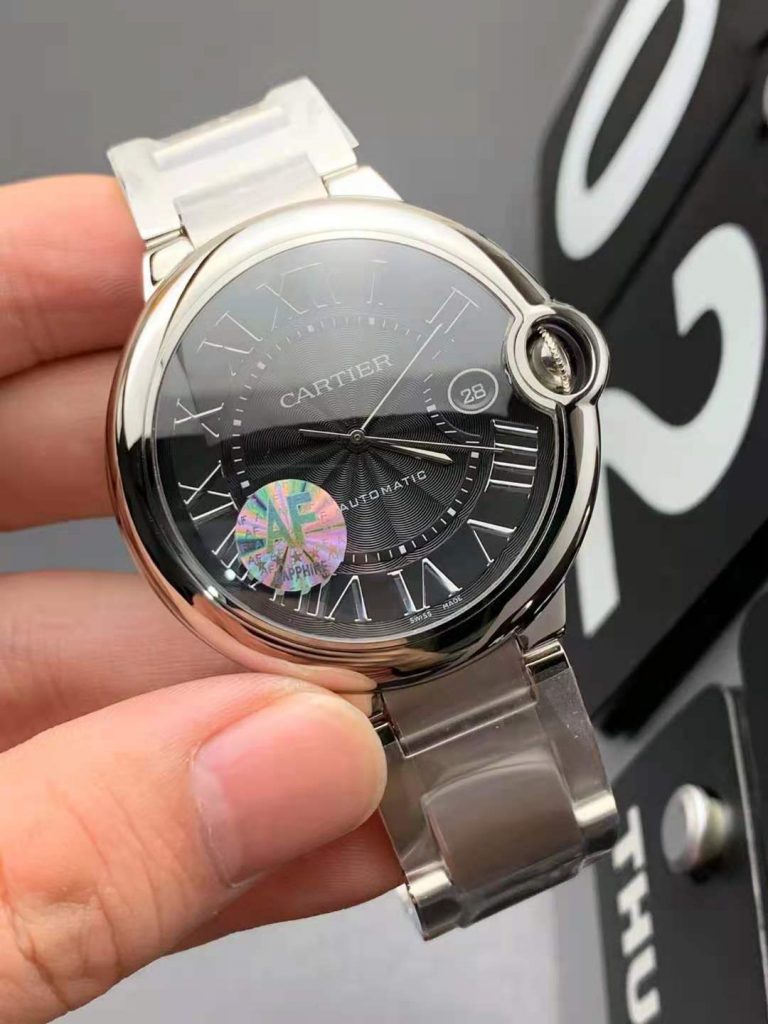 People around me do not like Cartier Ballon Bleu watches, they do not like its round case design, but they usually consider Ballon Bleu when going to buy their girlfriends gifts. For this replica Cartier Ballon Bleu from AF, it is a high quality watch, full stainless steel made, black dial with silver hour markers, it does not look so bad to me(I do not like Ballon Bleu). I do not think a 42mm Ballon Bleu Cartier watch will fit my wrist, it is a big watch for my thin wrist and because of its round case design, the watch will look ugly on my hand.
There is no need to compare the quality of Ballon Bleu between V6F and AF, I think their quality is on the same level. When making a high quality replica of Cartier Ballon Bleu, the finish on case and bracelet will not be a problem any more, a factory with a certain scale can always finish the case and bracelet very well, the case finish is 1:1 mirror on this black steel Ballon Bleu from AF. For this Cartier Ballon Bleu replica, to make it a high quality, the difficulty lies in its dial, the textures and the date window, these are still two main issues on this Ballon Bleu Cartier watch even they have been well made. However, when you check the textures on its dial with a genuine watch, you will find the difference, but this needs your very careful check. The date window, the window size, date font thickness and position of the window, these details are hard to be made to be perfect, even on this AF Ballon Bleu, the dial is not a 1:1 mirror.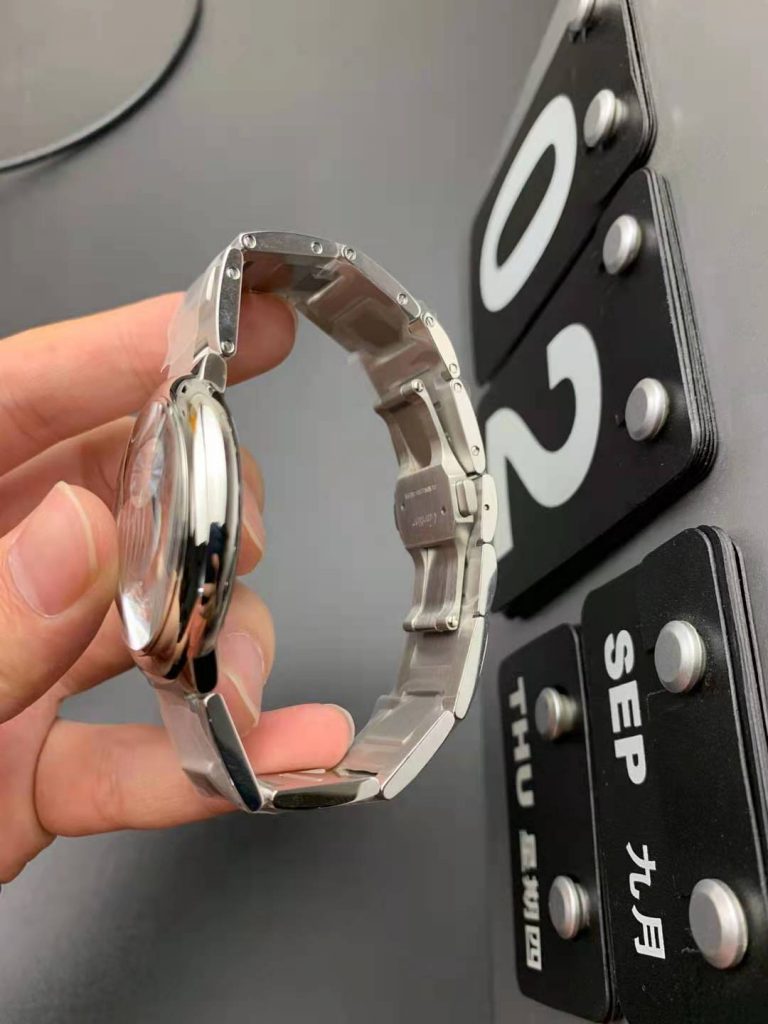 Whatever, under current situation, you have no choice, the only factory that can provide top quality Ballon Bleu replicas is AF. For this 42mm Ballon Bleu, if you want to be installed with a Swiss ETA movement, we can buy a genuine movement from the market and install it for you. For 33mm Cartier Ballon Bleu, AF offers genuine Swiss ETA option, you can buy directly.