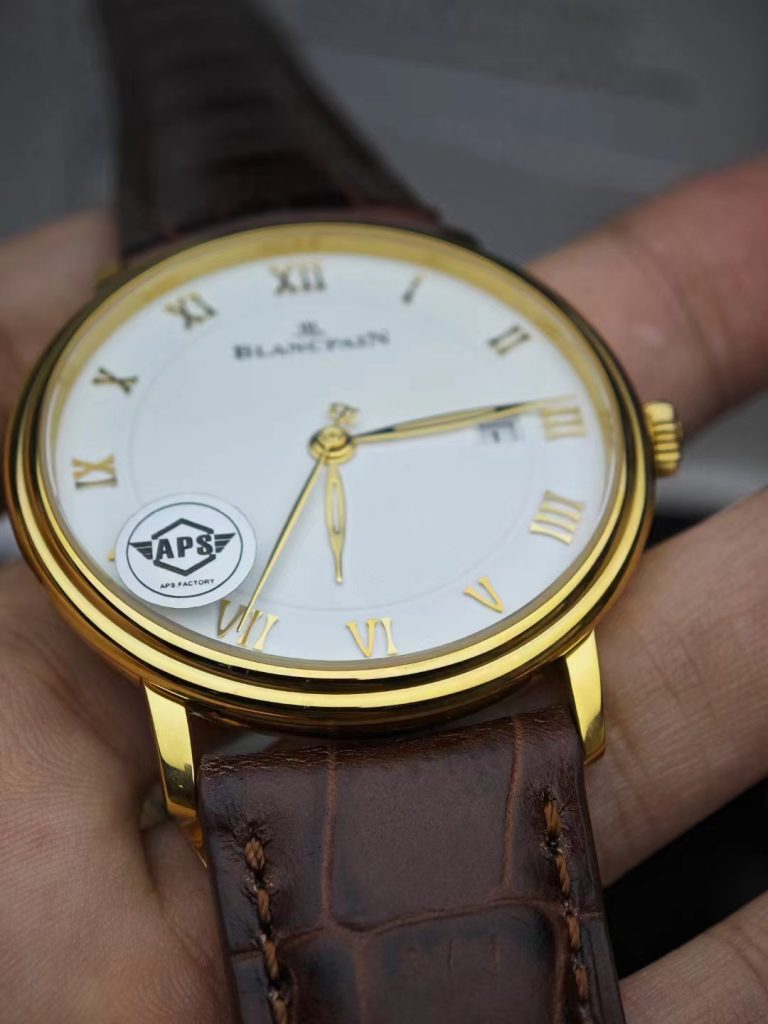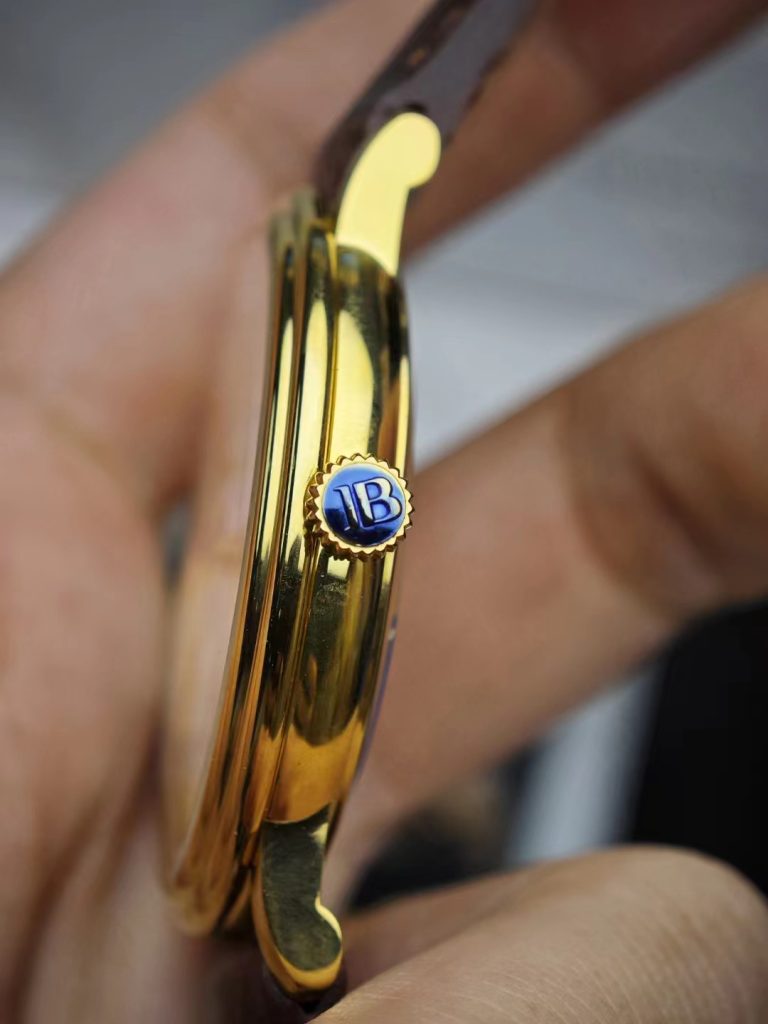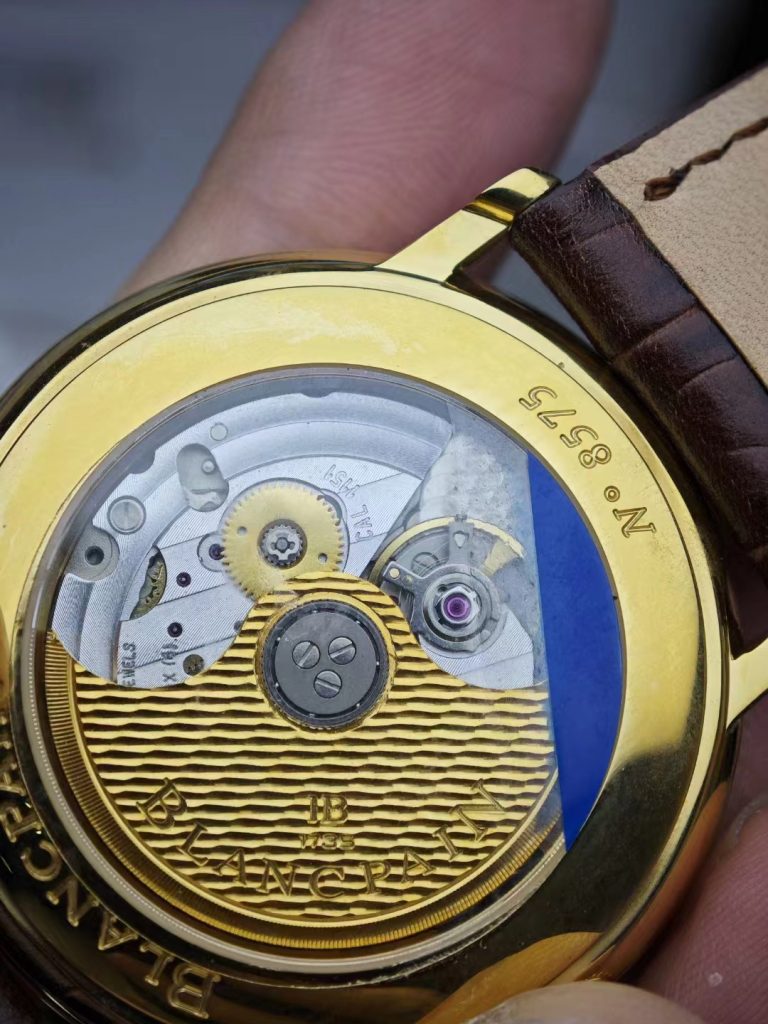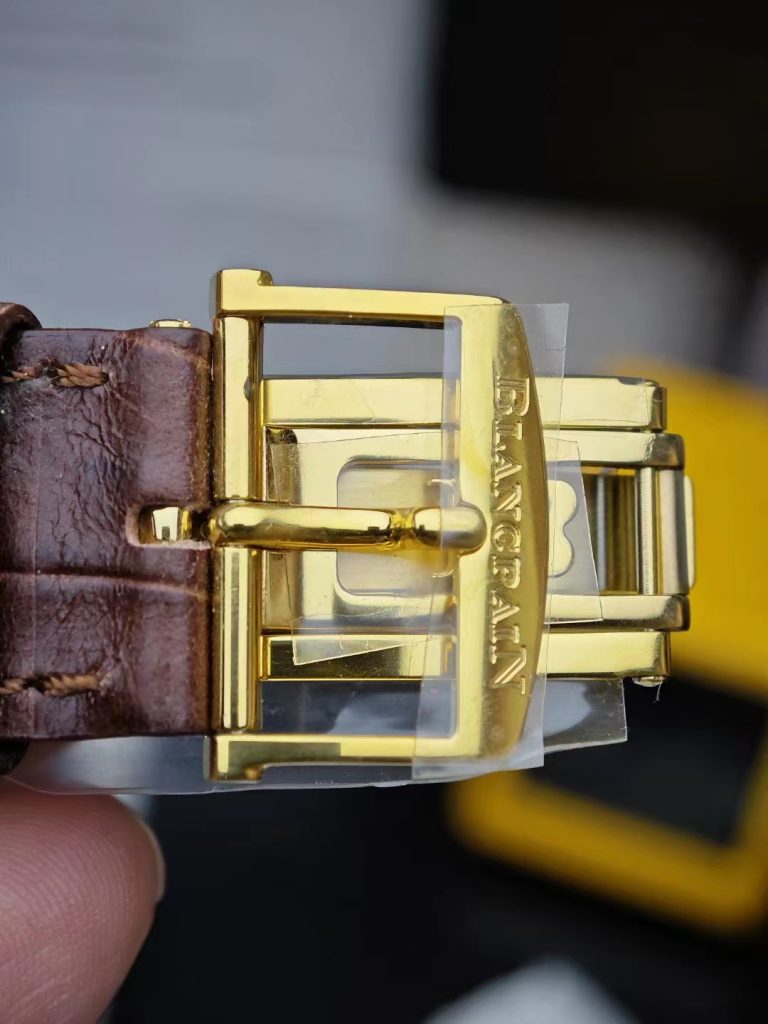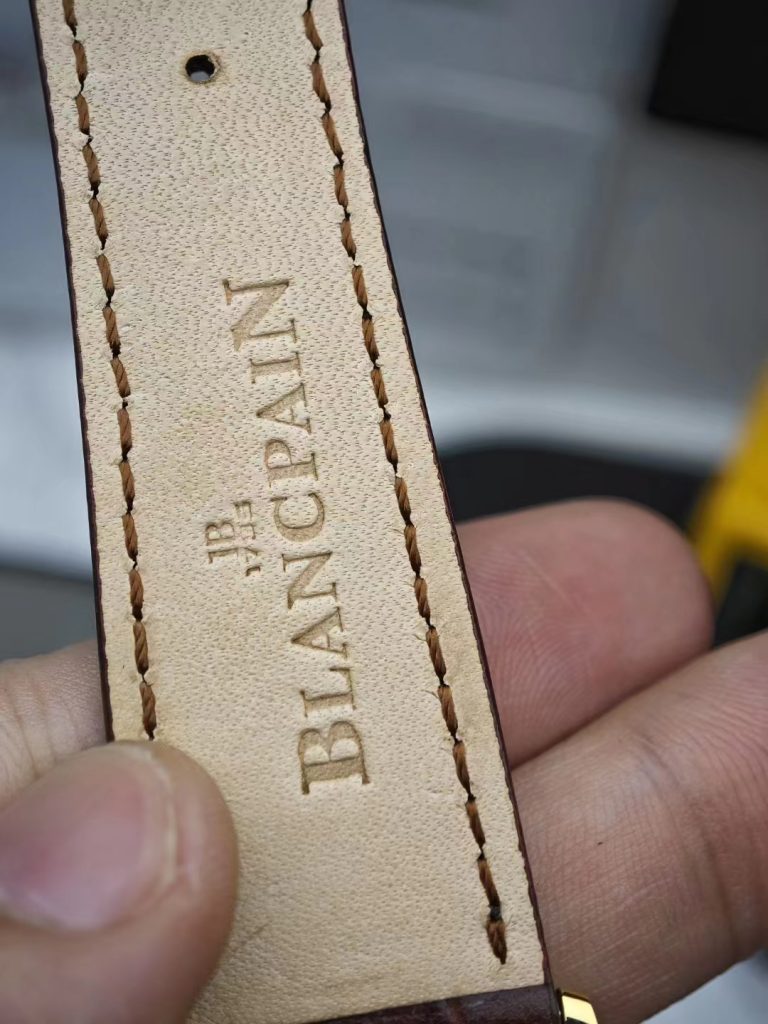 Do you like it? The replica Blancpain Villeret is made by APS factory, the watch looks nice, doesn't it? If you like the Rome hour markers and leaf-shaped hands, then this watch must be a good choice. A lot of people like this style from Blancpain or Breguet, the yellow gold case and brown leather strap also form a high visual contrast, usually the yellow gold watch was supposed to be equipped with a black leather band, but the brown leather strap also looks nice on the watch and brings a different wearing experience. The replica was also made by ZF before, yes, the only super clone of this watch was from ZF before, now, you can buy it from APS or ZF, both have the same quality. The watch is 40mm and has a thickness less than 9mm, 40mm is absolutely much more popular than those watches in 38mm or 39mm, for this Blancpain watch in 40mm, the watch won't look nice unless it is on a large wrist. By the way, if you need a customized leather band made with genuine aligator leather, it can be done in our watch market. Genuine aligator leather band fits the watch better. The case is yellow gold plated, but it can be changed to a solid 18K yellow gold, a lot of people here are doing the Franken watch job. Solid 18K yellow gold with genuine aligator leather band are two best solutions to make this replica perfect.
Recently, I found an interesting thing, APS is expanding their business, and I also found APS has another name, it was called AZ in the past. Expanding their business area, APS factory is doing two things, first, they are replicating the watches which were replicated by ZF before. Not mentioning the AP 15400 and 15500, they were originally made by ZF, but APS factory later developed the movement and started to make the replicas of 15400 and 15500. ZF is the first factory to make AP 15720, but about two weeks ago, APS factory also released the replicas of 15720. APS now is following the steps of ZF. And this replica Blancpain Villeret is also such an example. I know the good relationship between ZF and APS, but I did not imagine the relationship between them is such too good. The following pictures are showing IWC replica watches APS factory are going to make. However, for IWC replica watches, the first watch manufacturer I still recommend is ZF.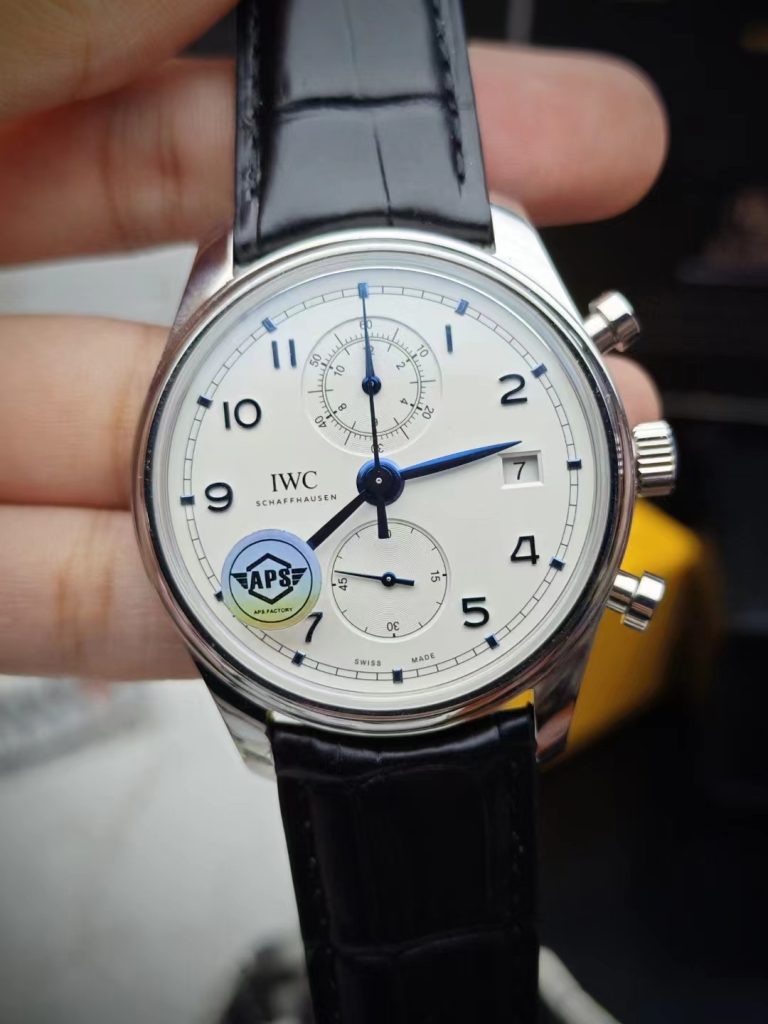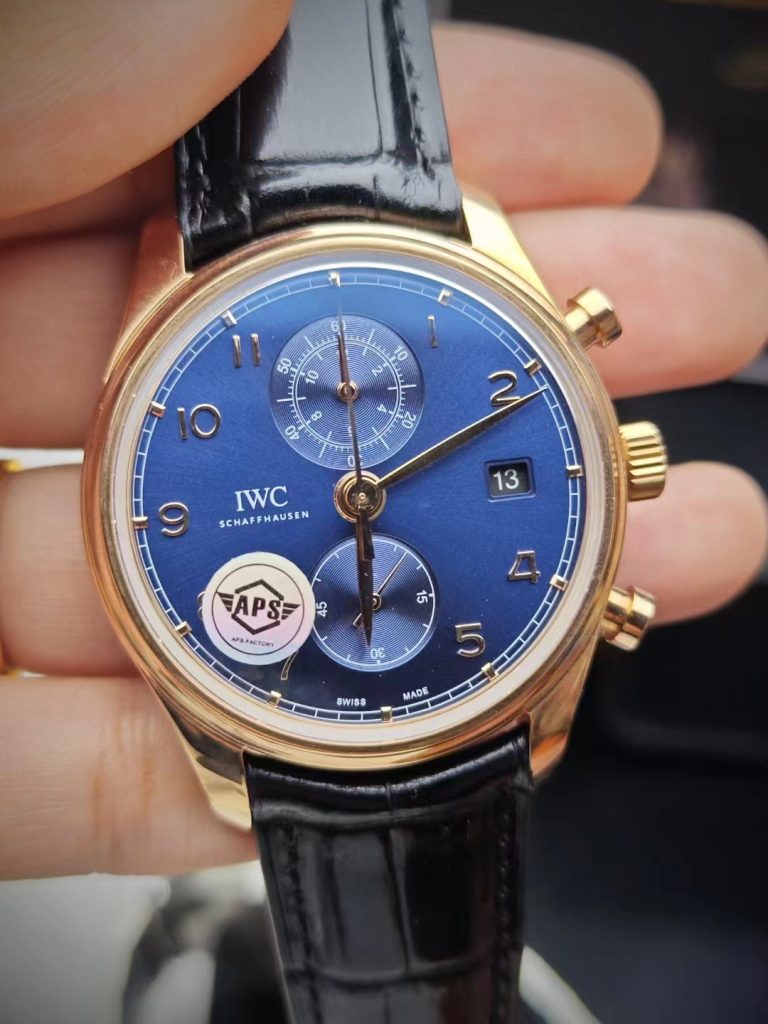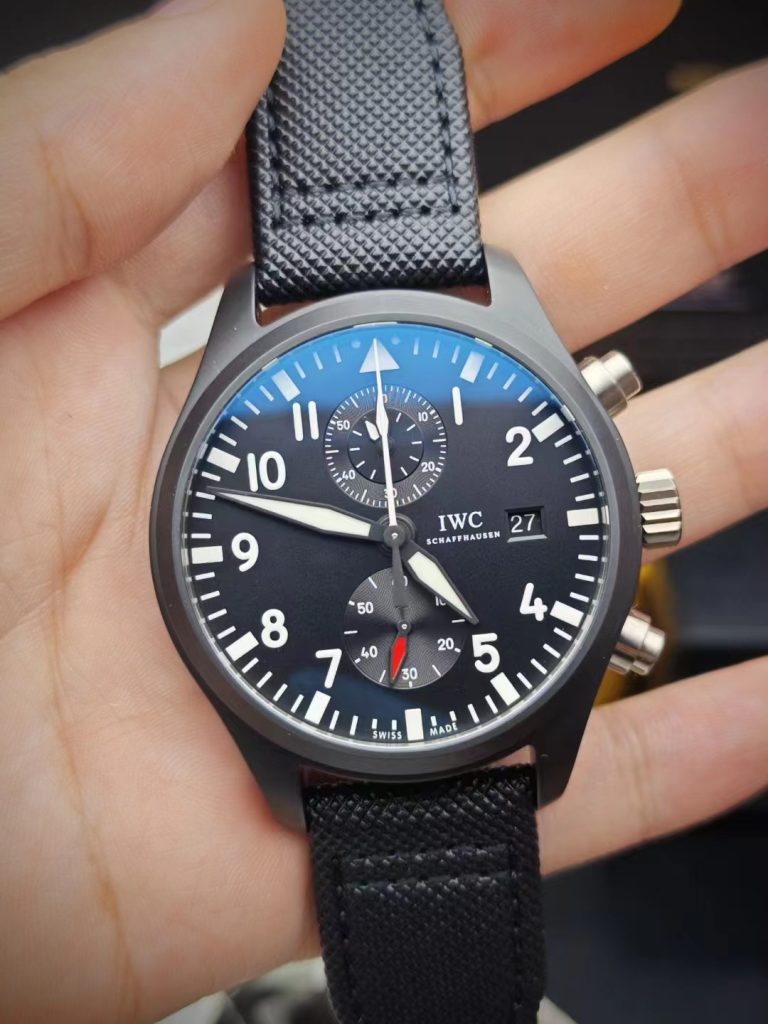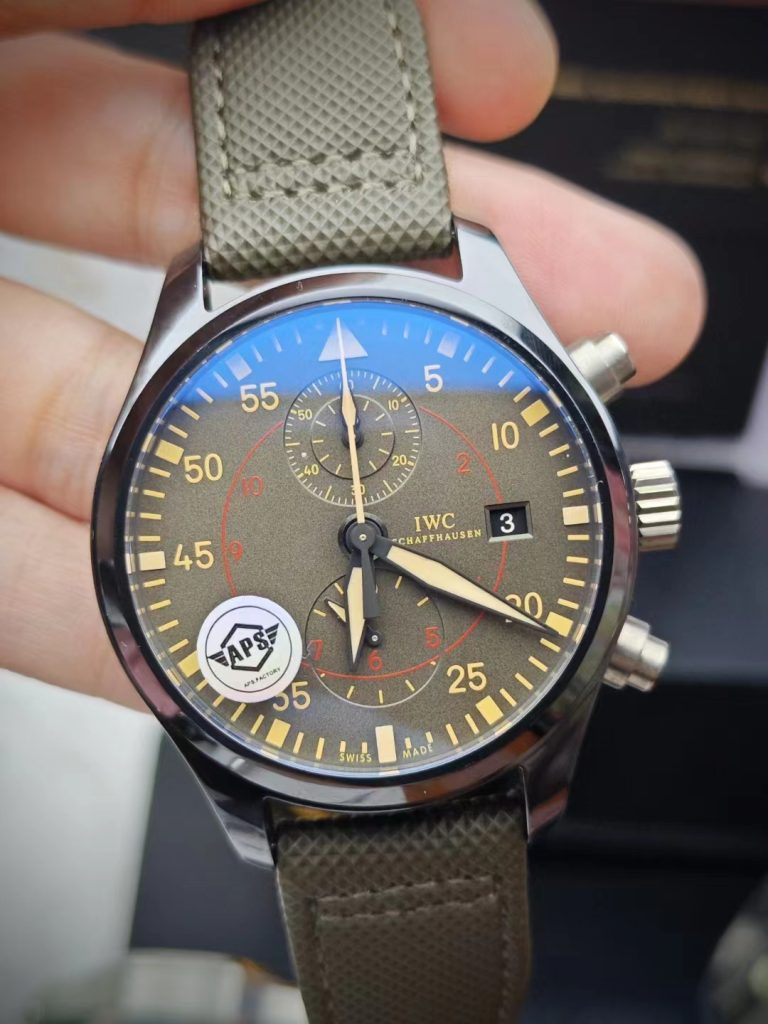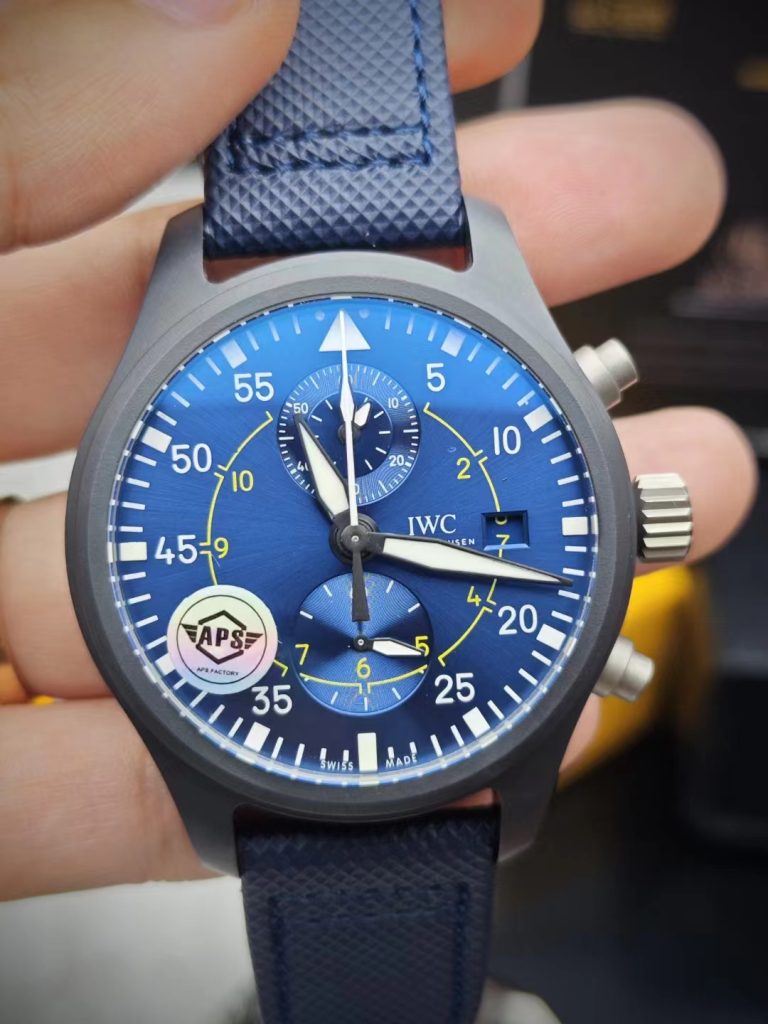 Second, APS factory seems to engage in manufacturing replicas of Rolex, they announced that they will make the replica Panda Daytona 116500 one week ago, now the black and white Panda Daytona 116500 have came out. I do not know how is the quality of the Panda Daytona 116500 from APS factory, still no people published reviews about it. The APSF Daytona is using Shanghai Jinghe 4130 movement, this is the first time for me to know this clone 4130 movement in our market, as far as I know, now Clean, BT, New Noob and APS are clone 4130 movement in the Daytona, APS joins this competition, I hope they can make a better one than Clean, so this will bring us much better Daytona replica watches in future. Besides the Daytona, I think APS factory will also make Datejust a few months later. Let's concern how good their Daytona is, I will make a review of it once I get one. Most importantly, APS claims that this Shanghai 4130 movement has a power reserve up to 72 hours, this is amazing but needs to be tested first. Which 4130 is the best between Dandong 4130 and Shanghai 4130, there will be an answer after one or two months.