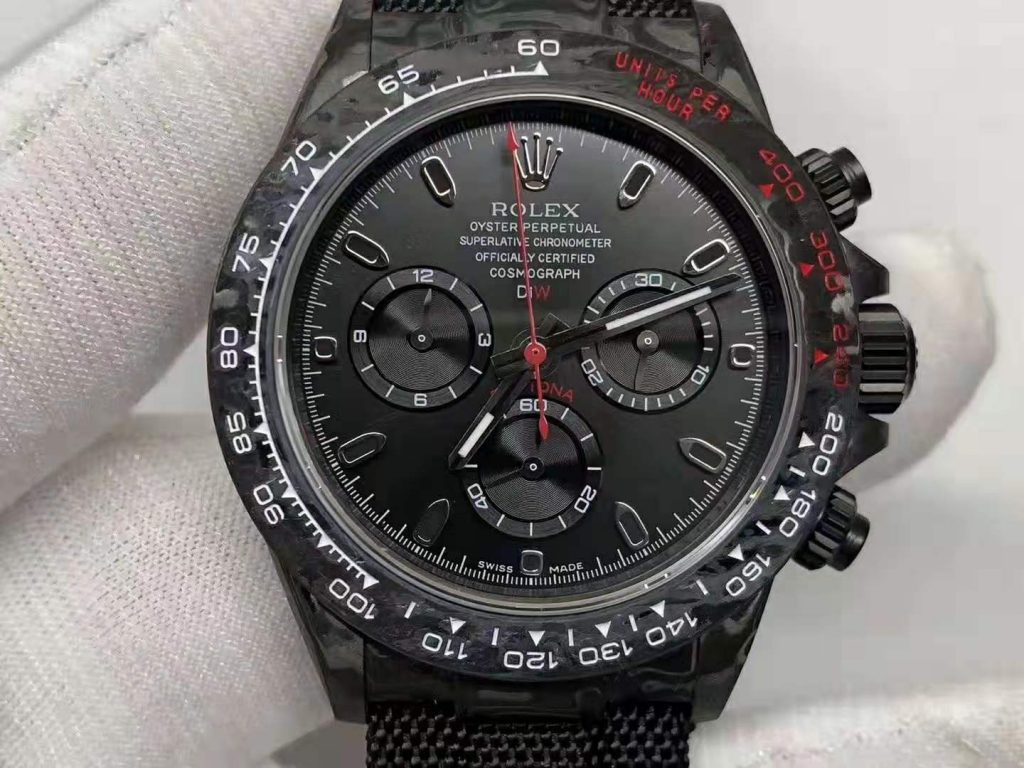 I never saw a carbon Daytona watch before, maybe it is the first Daytona watch that adopts forged carbon material on case. In 2019, the most exciting news is that Noob factory has unveiled Daytona with Super Clone 4130 movement, yes, we have to admit that 2019 is the world of replica Rolex in fake watch industry, and the biggest success is the release of Noob Super Clone 4130 Daytona, do you know how hot it is? You even need to wait for nearly two weeks for Noob to release the stocks after placing the order, now its popularity has surpassed the flagship model Submariner 116610LN of Noob. Please take a look at the photos below, that is a Daytona replica watch in another style, I am going to introduce this weird black Daytona watch today.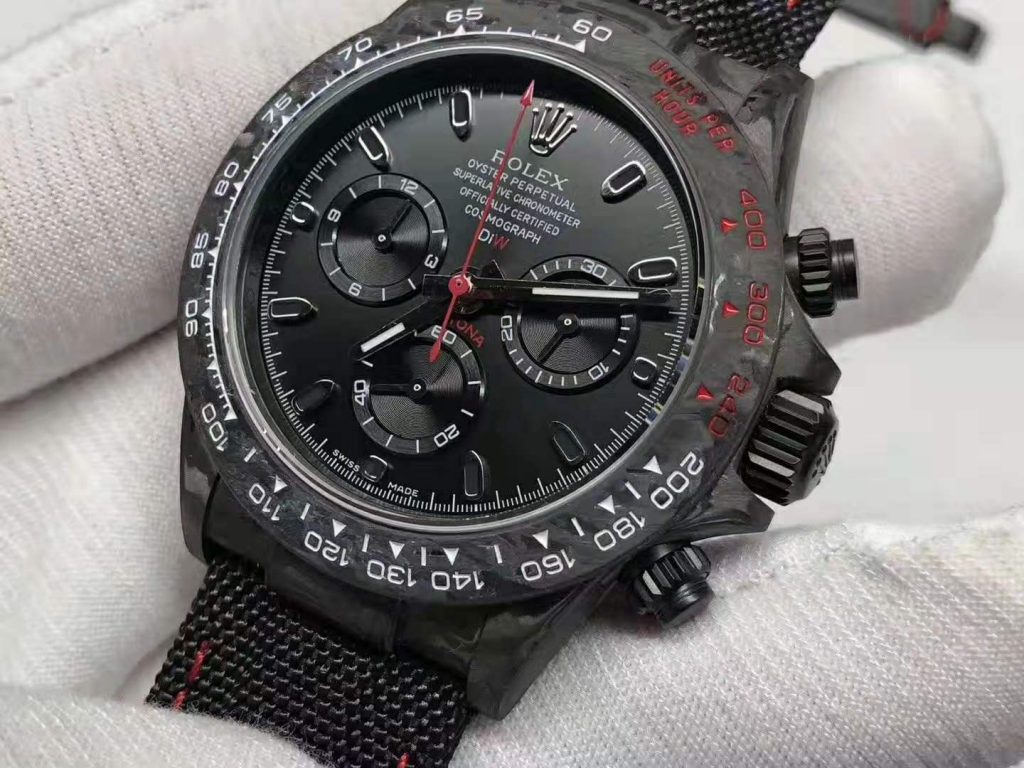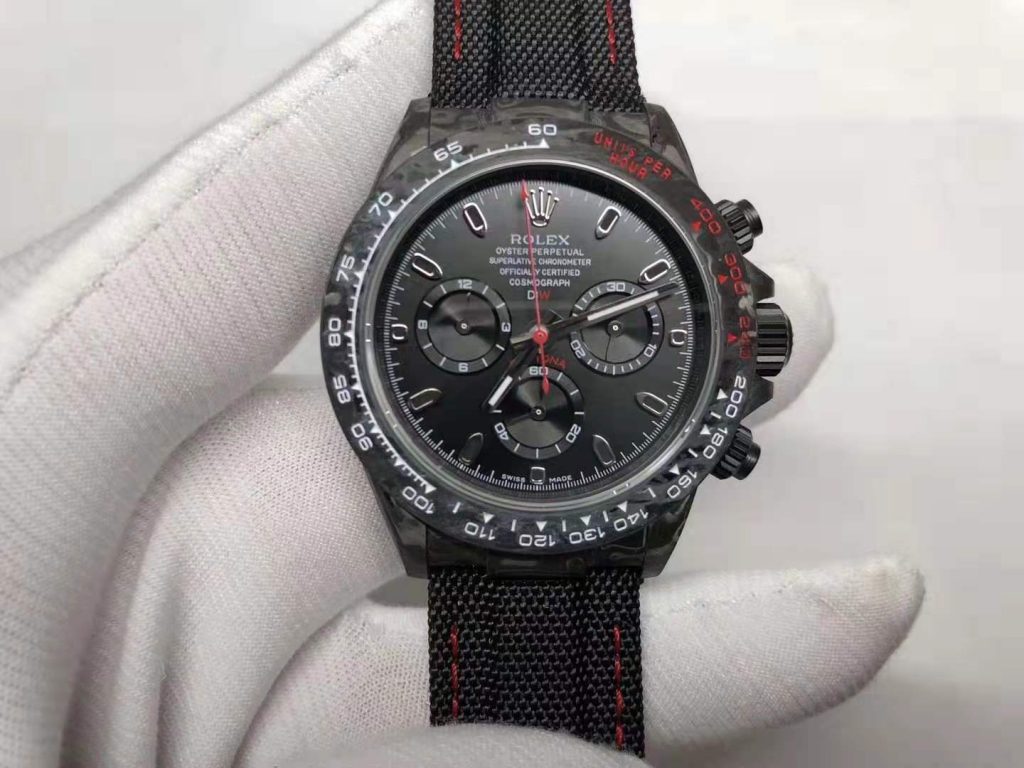 The replica Daytona watch is made by WW factory, we call it WWF. You know, the Hublot Classic Fusion replica from WWF is very hot in recent months, especially JJ factory was closed several months ago, now, only two factories in our market make replica Hublot Classic Fusion watches, WWF and TWF.
On the case, WWF uses real forged carbon material, the case has very special prints. The bezel has white and red markers, which exactly echo with the red stitching on black nylon strap. The forged carbon case has a good finish, and the watch feels very comfortable when you wearing it, it has a very light weight. Case back is made of 316L stainless steel that has been blackened.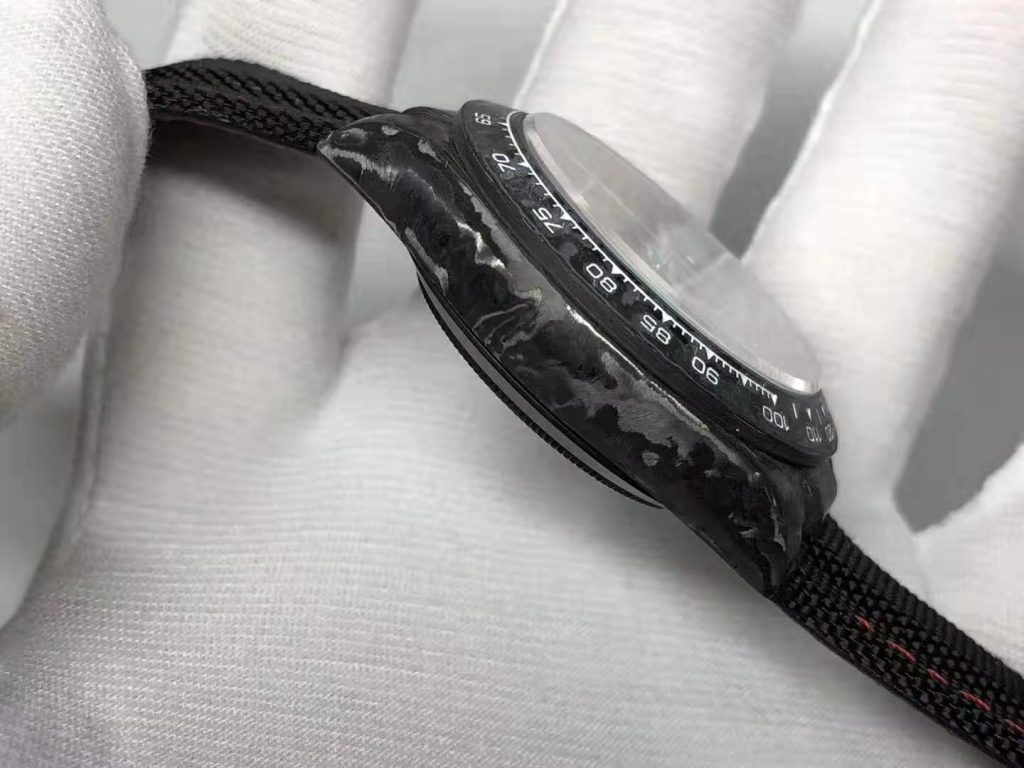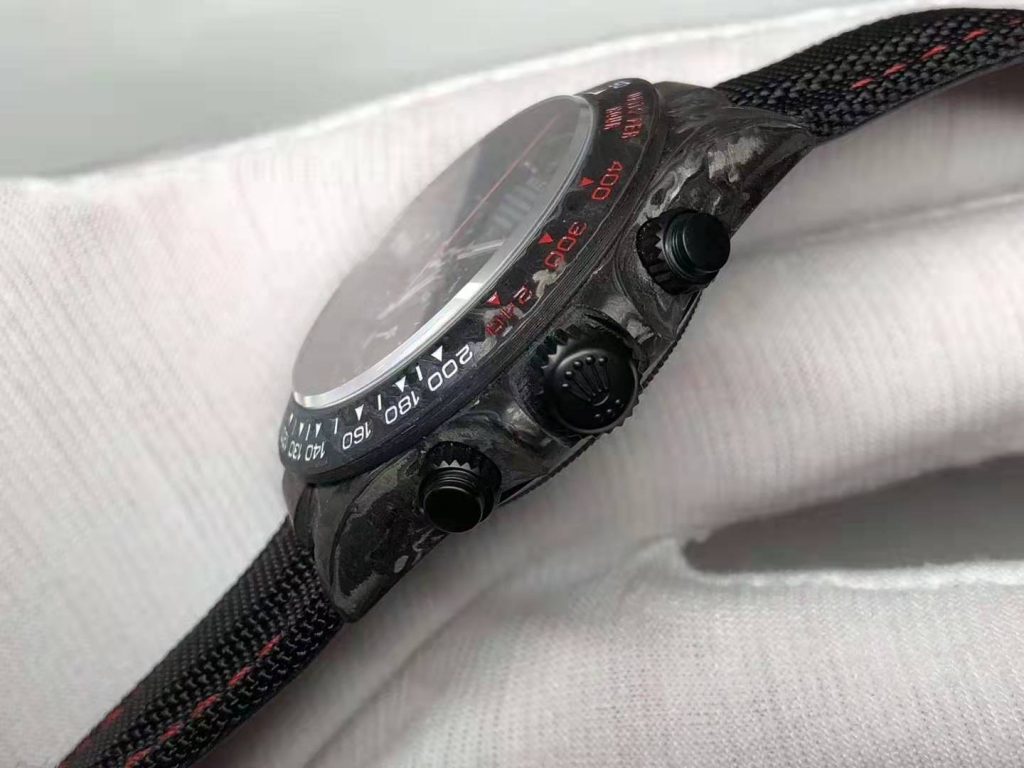 The dial is black and has white printings, central second-chronograph hand is in bright red color, this long and big hand works for seconds chronograph, it has the same function as real Daytona watch. The red hand and "DAYTONA" form a high contrast with the black dial background. Three small dials have real functions, sub-second hand is working on the small dial at 6 o'clock, other two small dials present minute and hour chronograph.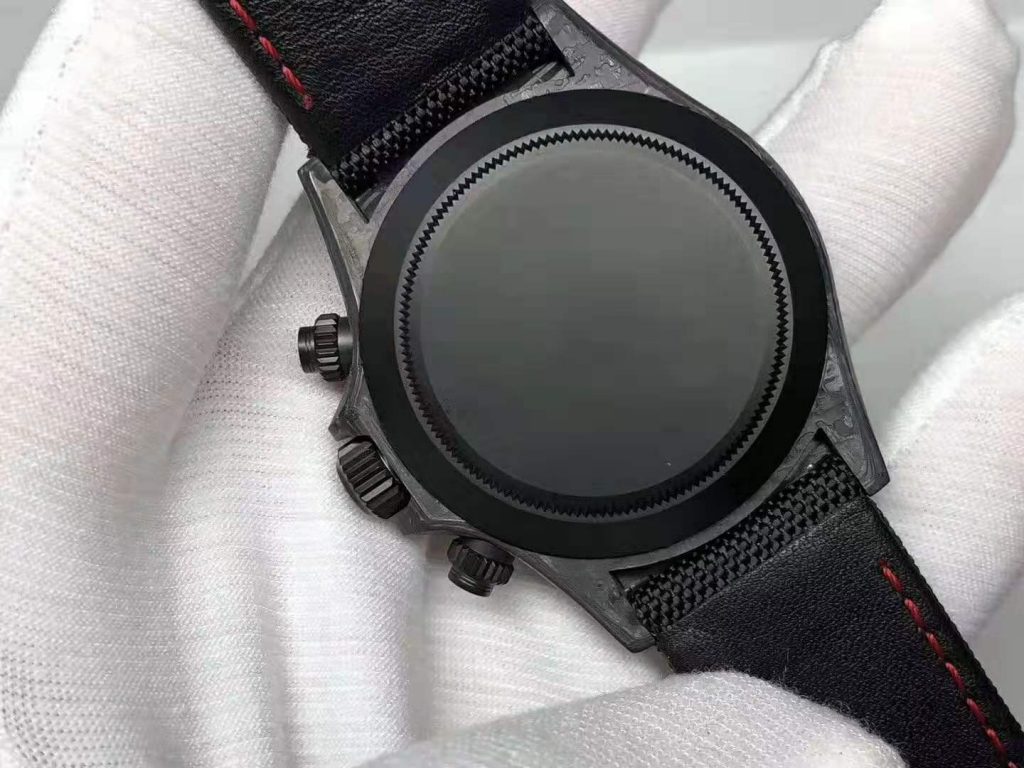 Although the replica has the same chronograph function as real watch, it has a thicker case than genuine. If you want the case to be exactly 1:1 replicated from original, which I mean the replica Daytona has the same thickness as genuine, then you need to go with a Daytona replica watch from Noob or AR factory. The Daytona watches from these two factories absolutely represent the most advanced watch-making technology in our market, they also have better case finish and 1:1 original case profile.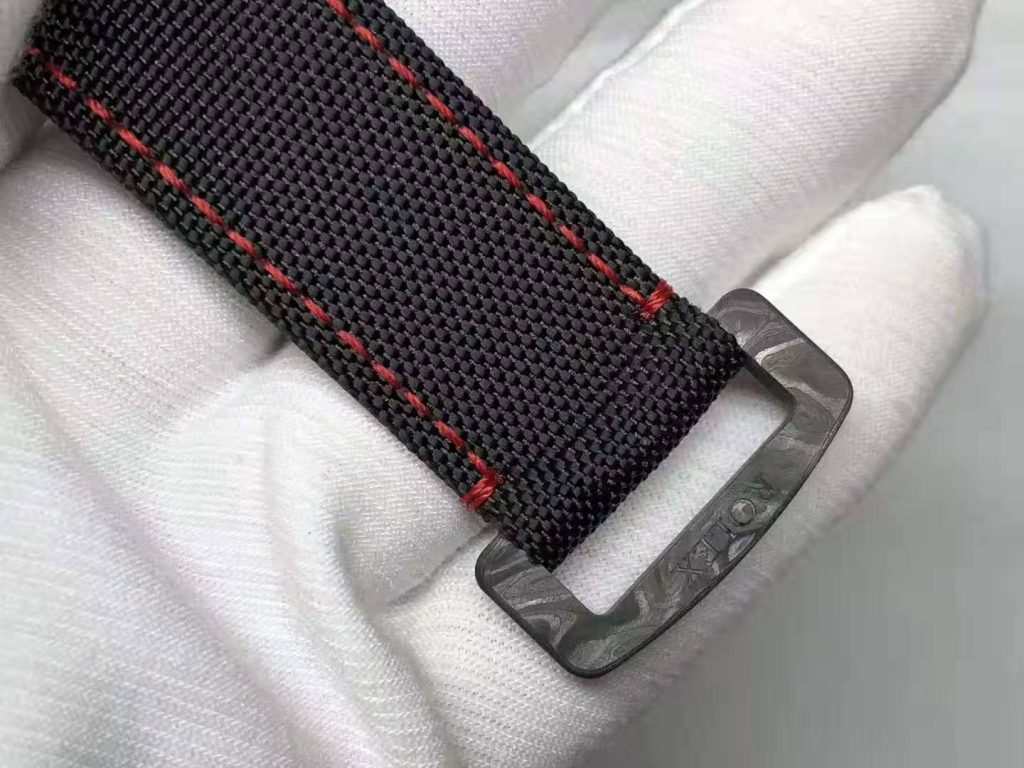 However, if you want to try something that looks fresh, then this carbon Daytona watch will be a good start.