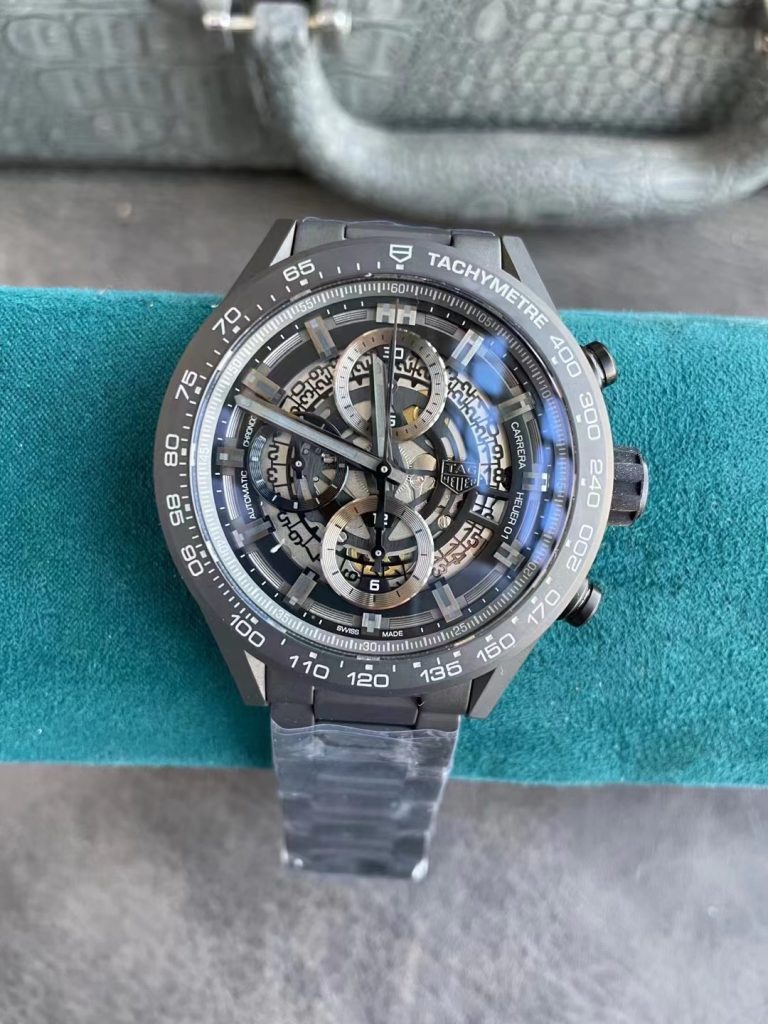 About Tag Heuer replica watches, they can be divided into two groups, the first type is those replicas made by X Factory, while the second group is those "Yuandan" we usually call, they are equipped with original Swiss movements, I have introduced "Yuandan" Tag Heuer watches in one post, these watches are well made and many people shown their interest, even one of the most popular Aquaracer models made by V6 factory before also have "Yuandan" with Swiss movements.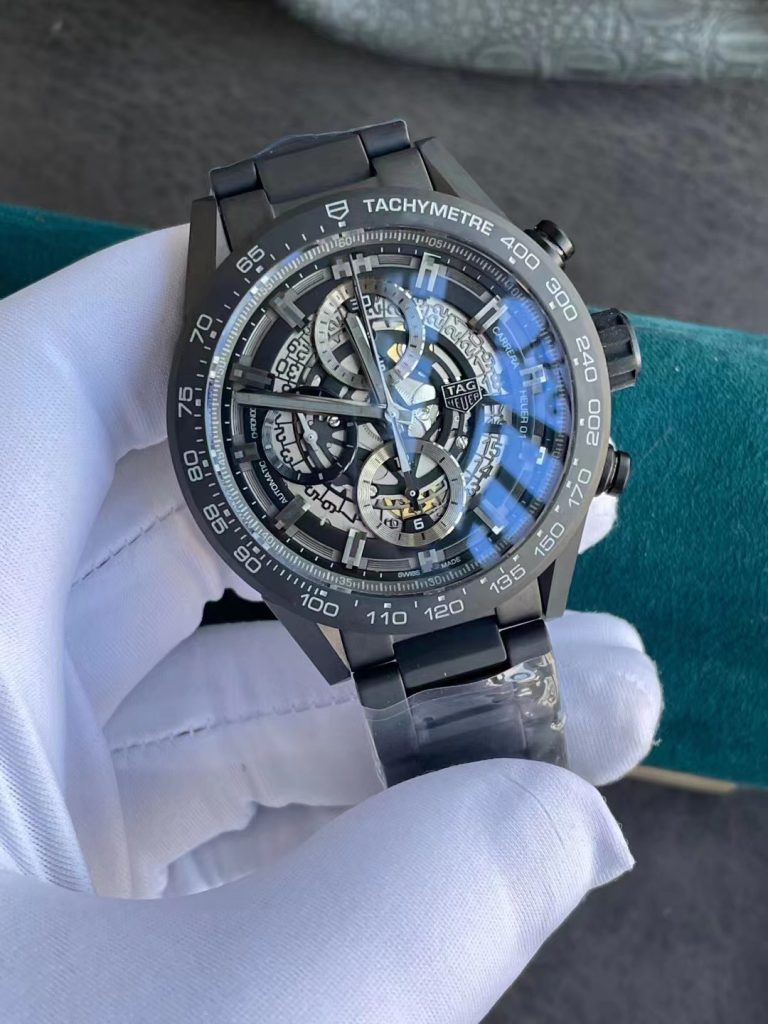 In recent years, after the closure of V6 factory, I have seldom seen new replica Tag Heuer watches published in our market, so today, I picked up one Tag Carrera replica watch made before to review, this watch was made by X Factory in 2020, it is a very high quality replica watch and X Factory did an amazing job. About X Factory, a lot of people do not know its background, I have said in another post that it is a branch of VS company, just like the branch of ZF company is PPF. So, the replica watch market is basically under control of two watch companies, VS and ZF.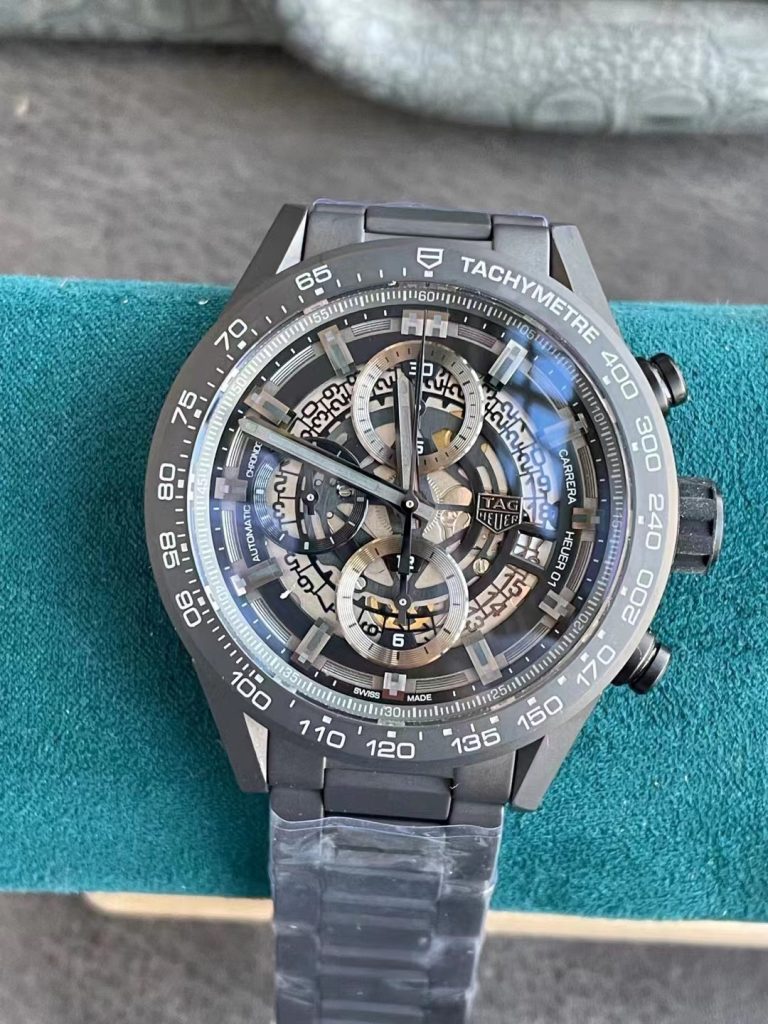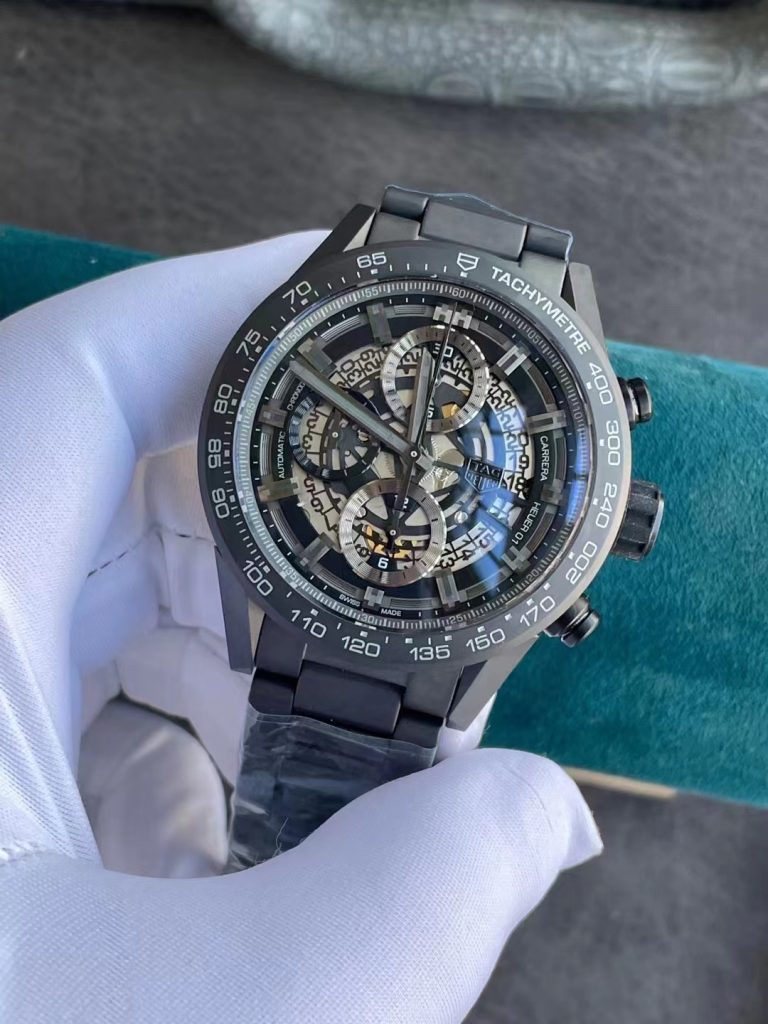 This ceramic Tag Heuer Carrera Heuer 01 replica from XF has a full matte black outlook, the case and bracelet are made with real ceramic material, the skeleton dial also enhances the uniqueness of the watch, it is a great replica that is very close to genuine watch. However, the watch is very heavy.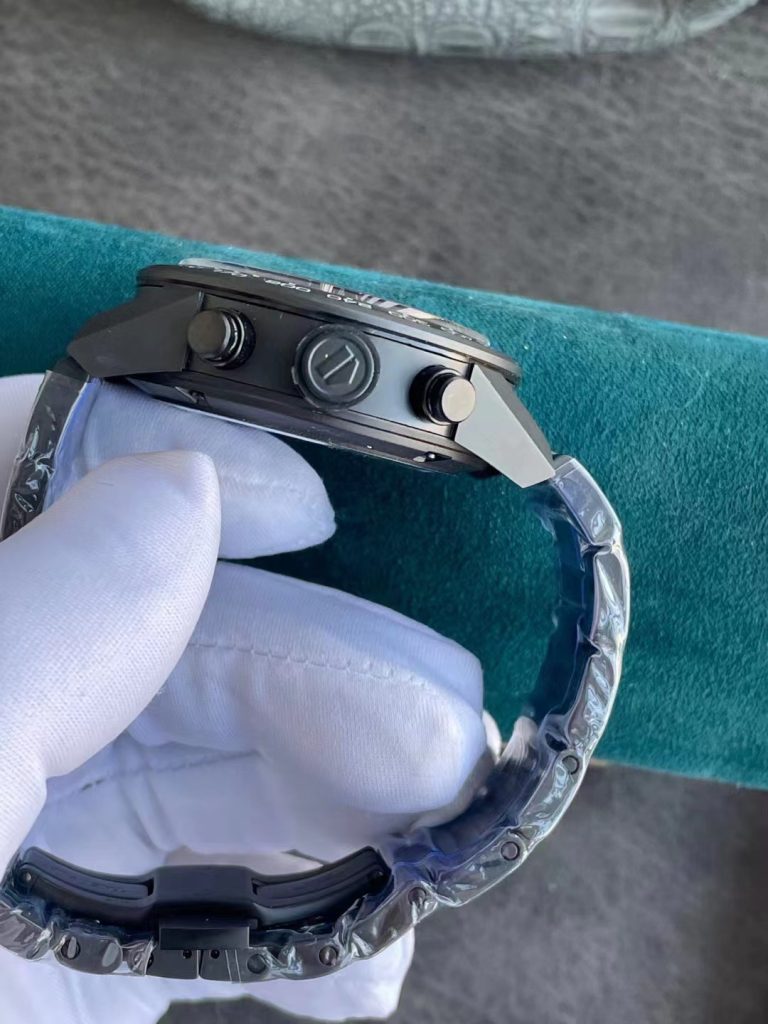 The case is 43mm and is measured to be 17mm in thickness, I like the matte finish on the case and bracelet, it feels delicate, each edge on the case is processed very well, no extra metal cutting burrs, feels smooth. Check the case from the side, the lugs are formed into one piece with the case, the bezel is pushed down into the case by machine. The two buttons at 2 o'clock and 4 o'clock have real functions, they are to control the chronograph function.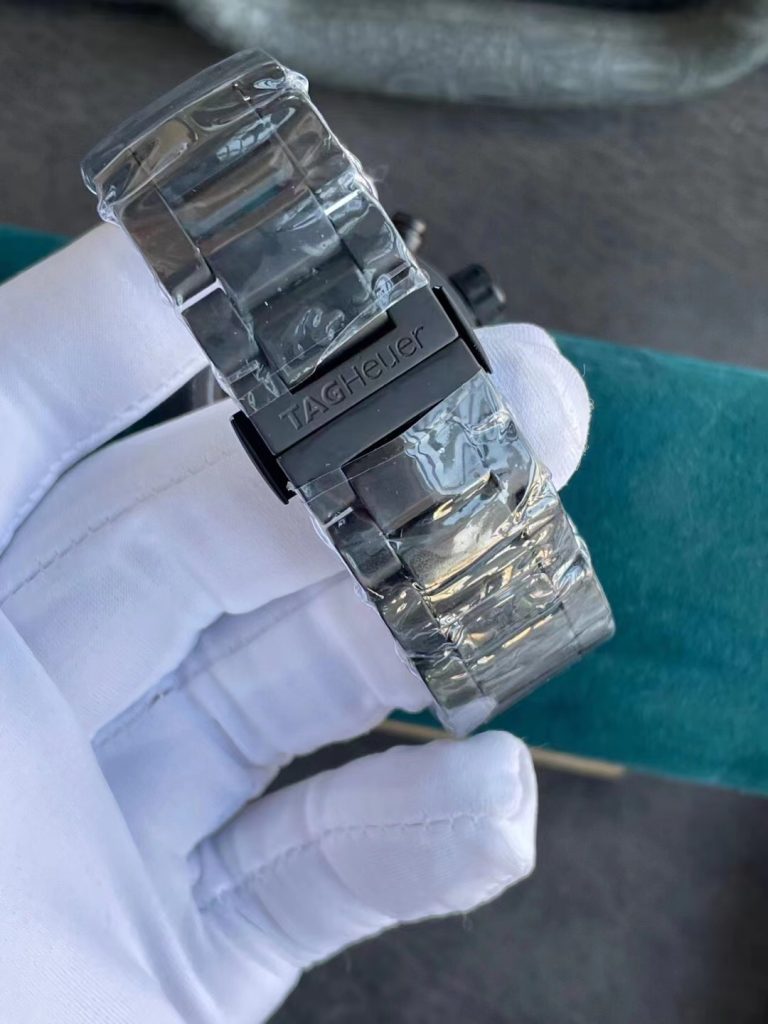 The dial does not have other colors except silver and gray, but it is also high readable and is easily access to time because of its skeleton design and big hour markers. Some movement parts are visible through the front dial, such as the date wheel, current date is shown in the window set between 3 o'clock and 4 o'clock. The smaller subdial at 9 o'clock is for display of small seconds, while the two bigger subdials at 6 o'clock and 9 o'clock are for hour-chronograph display and minute-chronograph display. The dial on the replica certainly has defects when being compared with genuine watch because the skeleton structure is hard to be cloned.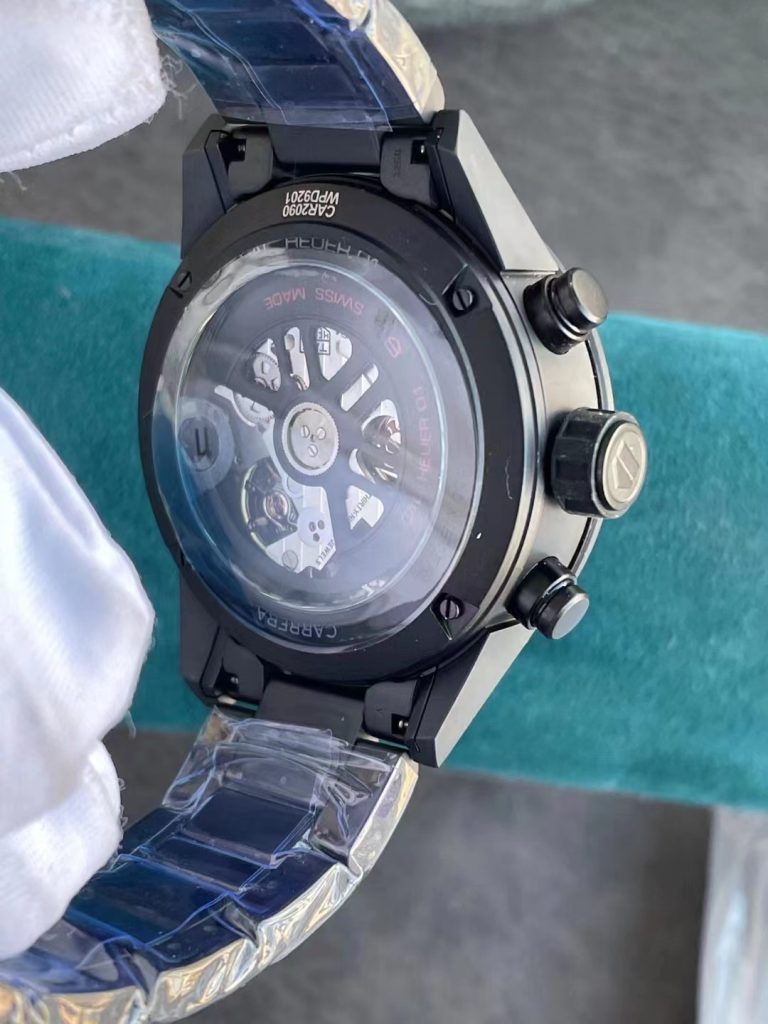 By the way, the case is thick because X Factory has added extra plates on basis of a Chinese chrono movement, the accuracy of this clone movement is acceptable, but please do not use the chronograph function too often, the Asia 7750 movement is fragile.