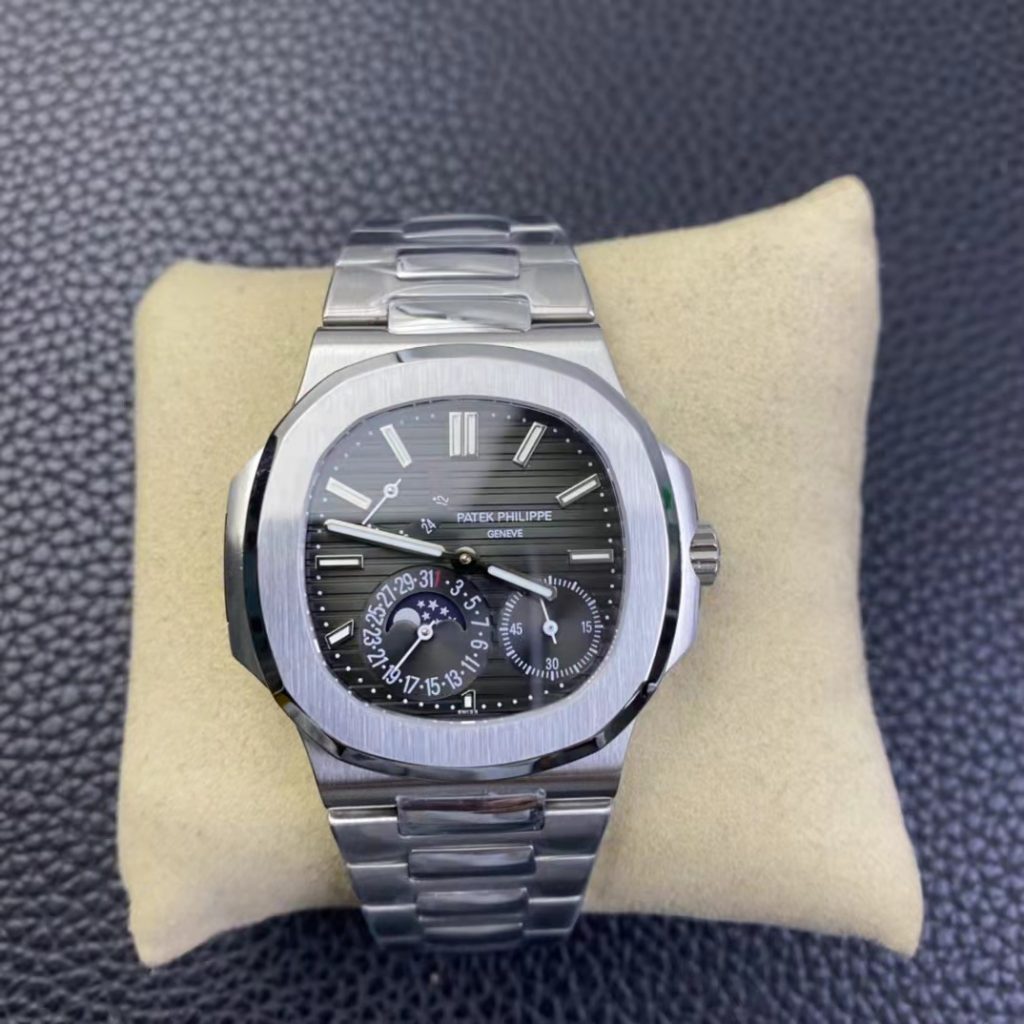 Now, the coronavirus broke out again, many cases in Hong Kong, the shipping has also been greatly affected because of the coronavirus, many packages are delayed whether being shipped by DHL, FedEx or UPS. Please be patient, you will receive the package finally, we just need to wait for a longer time than usual.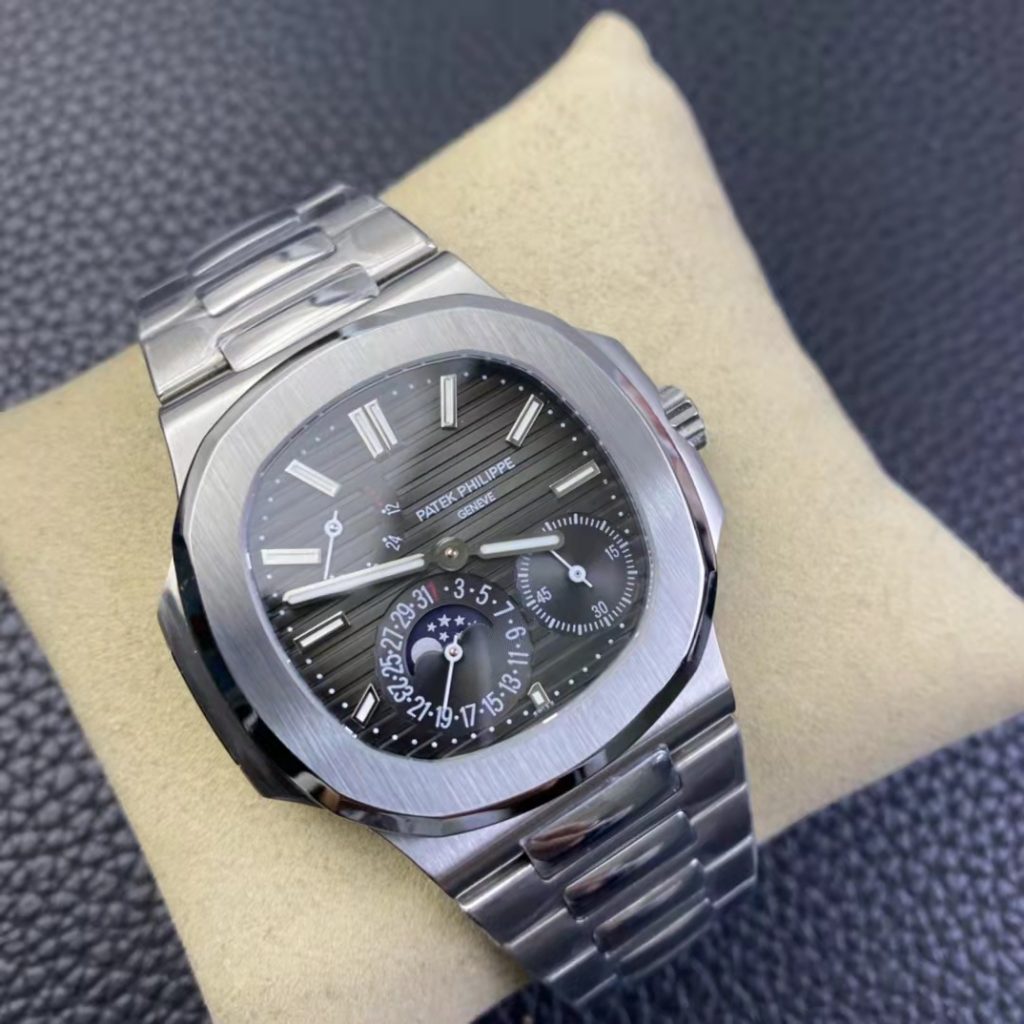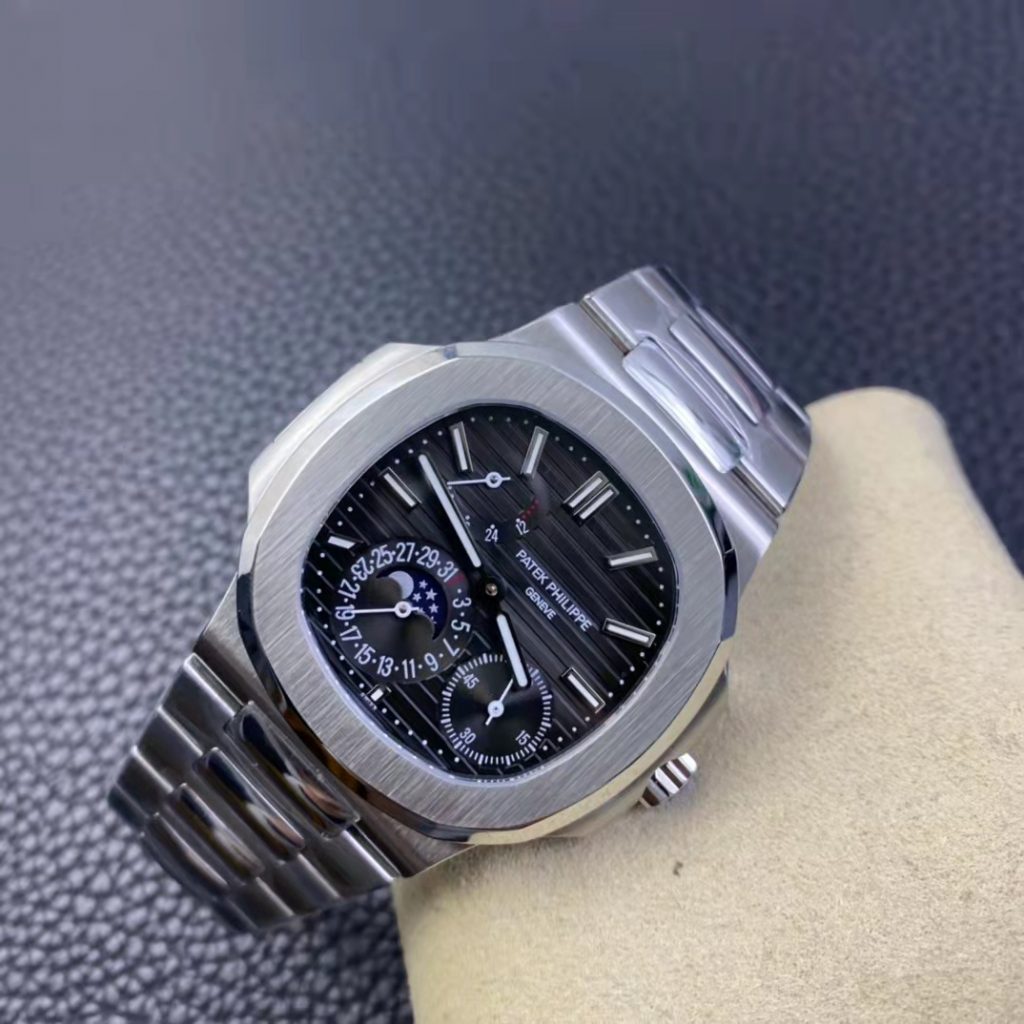 In recent weeks, there are several new watches having beein published in our market, among them, I noticed this Patek Philippe Nautilus 5712. It is not from ZF or PPF, the watch is made by GR, which is the earliest watch manufacturer that makes replica Nautilus 5712. Before, about the replica of Nautilus moon phase 5712, only one model is available, that's the one with blue dial. This Nautilus 5712 published by GR factory features a grey dial.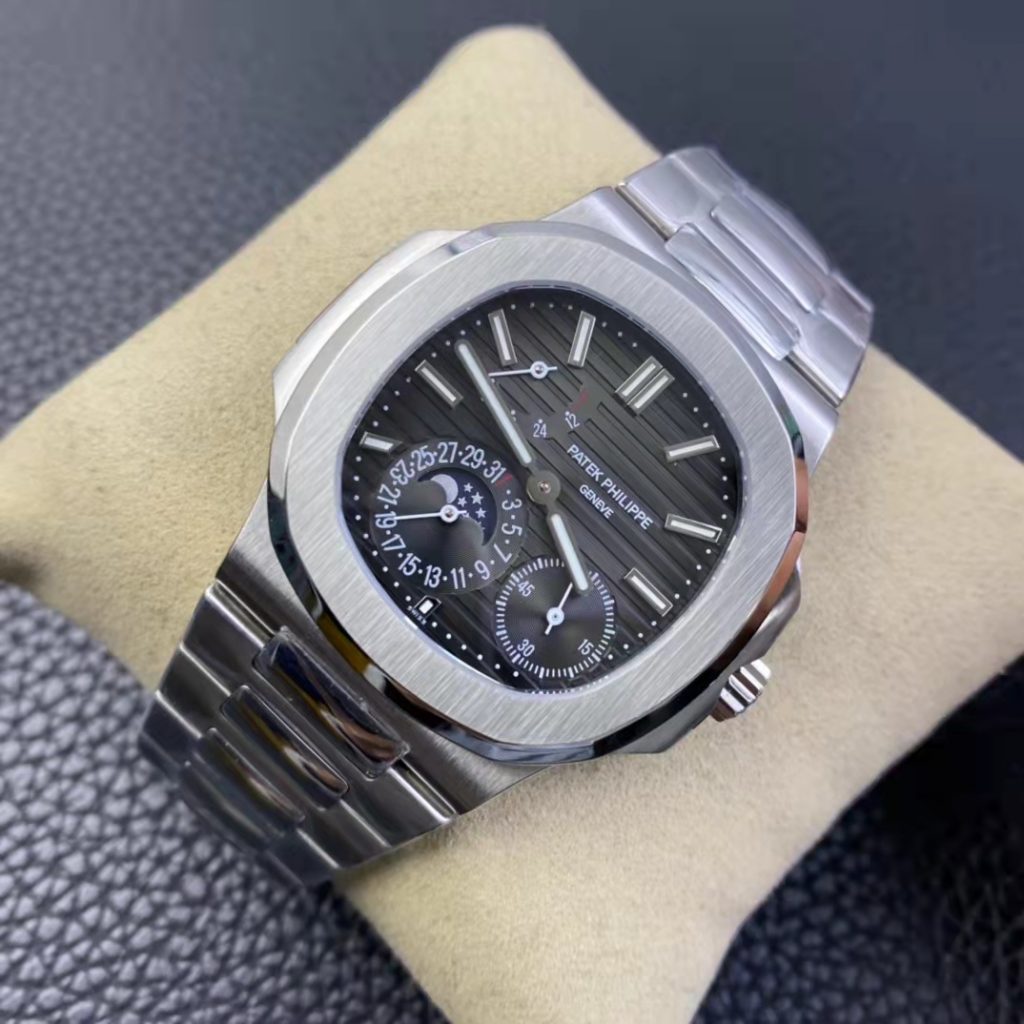 Compared with Nautilus Jumbo 5711, I find the 5712 model looks more elegant, it does not look that sporty like 5711 but has a more casual style, there is a big amount of need for replica 5712, they like it not only because of its top quality, but also its asymmetrical dial design beauty. About replica 5711, both ZF and GR make the best ones, I compared them, both are very good, GR's version has a cheaper price, the functions of them are the same, maybe ZF's 5712 has a better finish on case and bracelet.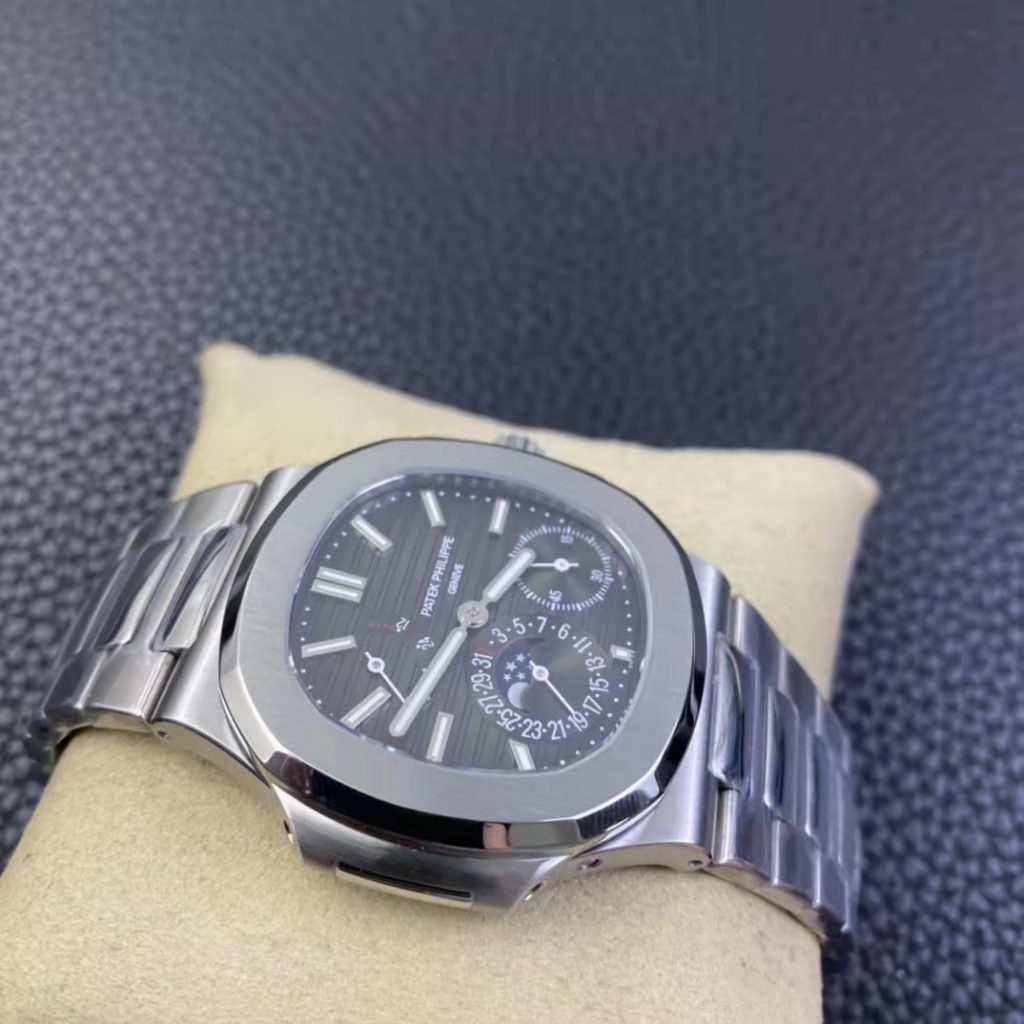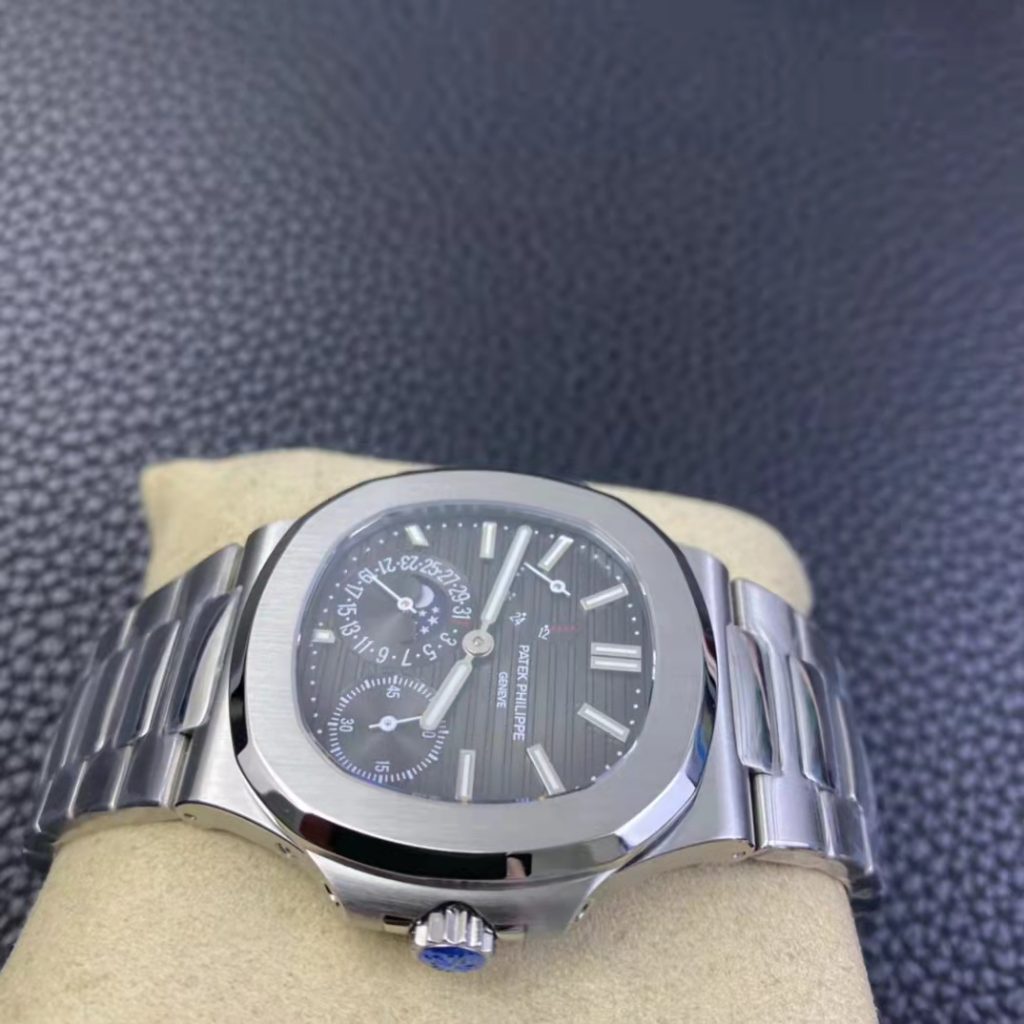 The replica almost has every real function, like you see on its dial, small seconds, date, moon phase and power reserve, however, the power reserve is fake, that's a defect of the replica watch. On the grey dial, every element is set in a right position, not exactly the same as genuine, but very close. The crystal back allows you to appreciate its movement, which is modified to look of real Patek Calibre 240, the decoration is precise and looks beautiful, however, there is a fault, the position of the micro rotor is wrong.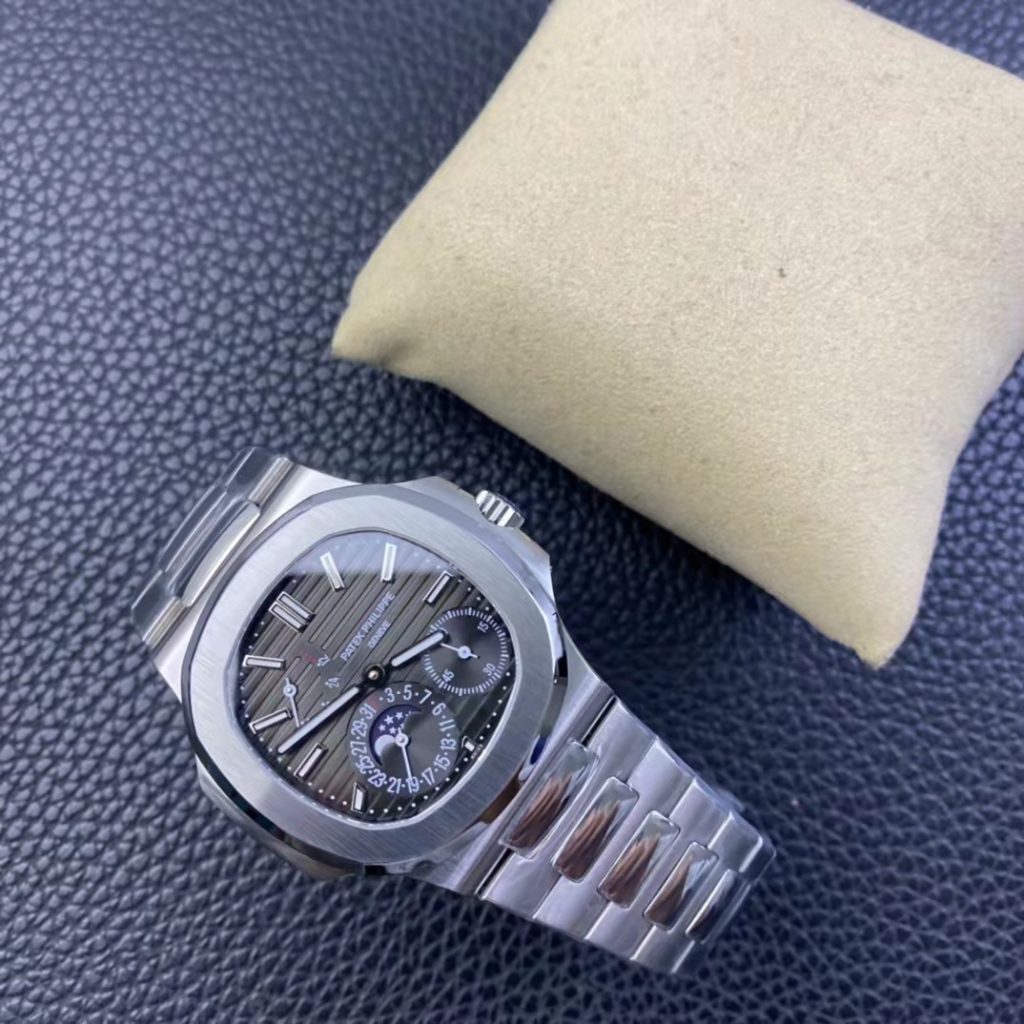 For a replica with so many functions and an asymmetrical dial, it is hard to clone all functions correctly while keeping the auto rotor in a right position. Even for a simple Panerai model with a super clone P series movement, VS factory just corrected the position of the balance wheel, so, it needs time for the factories to make the improvement, I think GR or ZF will update this model and publish a better version in future if you guys still have a lot of interest in it at that time.