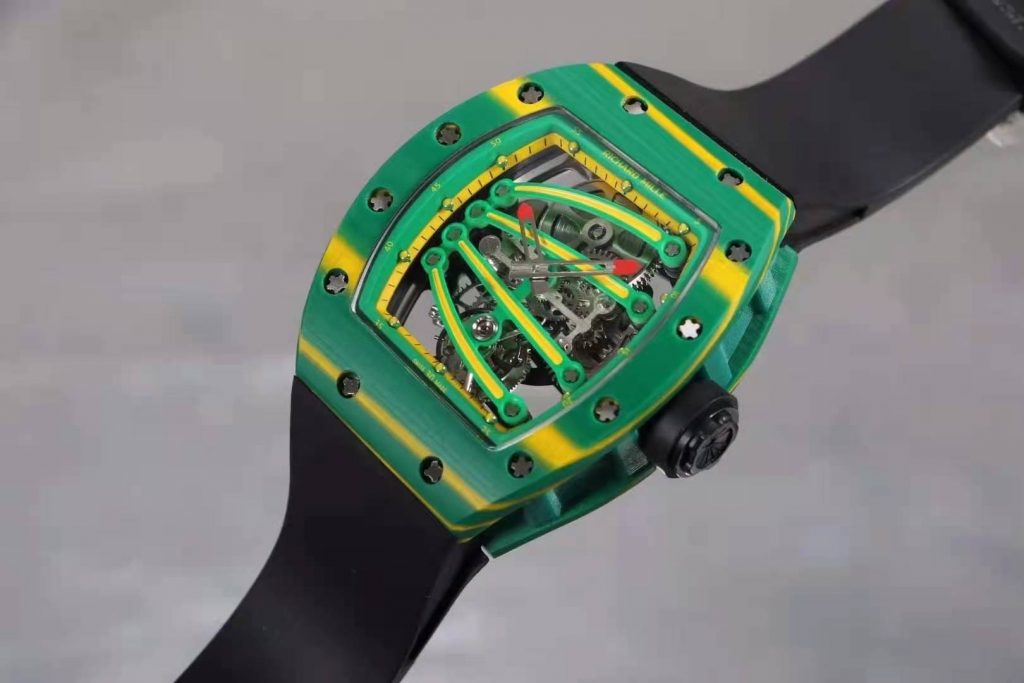 It is totally a green watch, the color looks amazing, just like a lizard in the rainforest, lurking, waiting for the prey to walk in their area. Richard Mille has many ideas in design, this is a limited edition watch made for Yohan Blake, who is a Jamaican sprinter of the 100-metre and 200-metre sprint races, if you have ever noticed the racing suits of Jamaican players and the national flag of this country, you will know the reason why Richard Mille choose such a color design on this watch.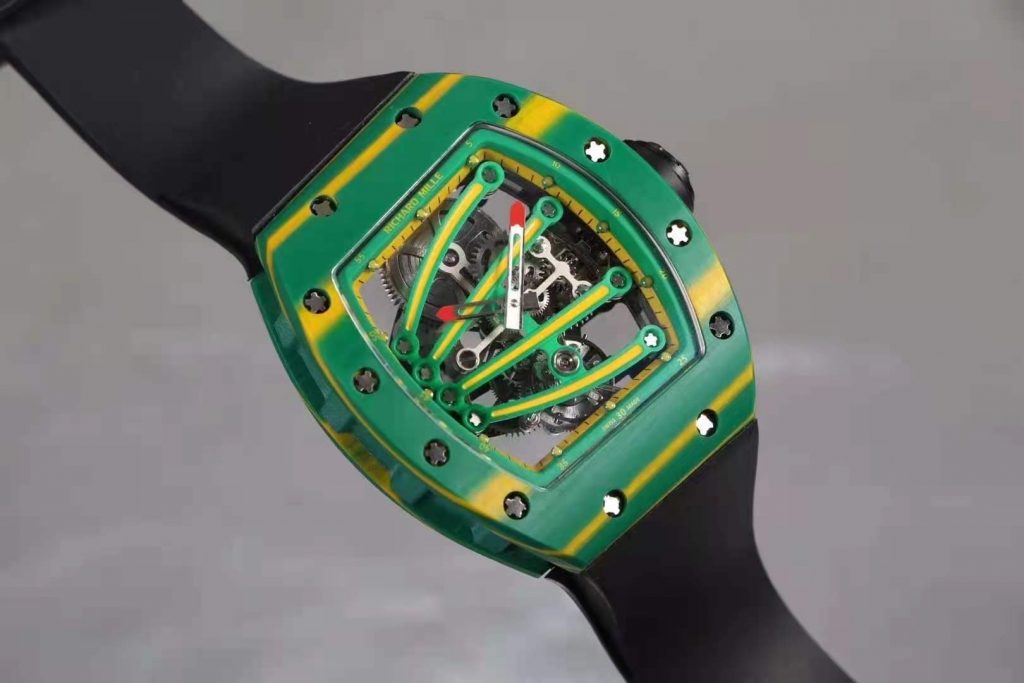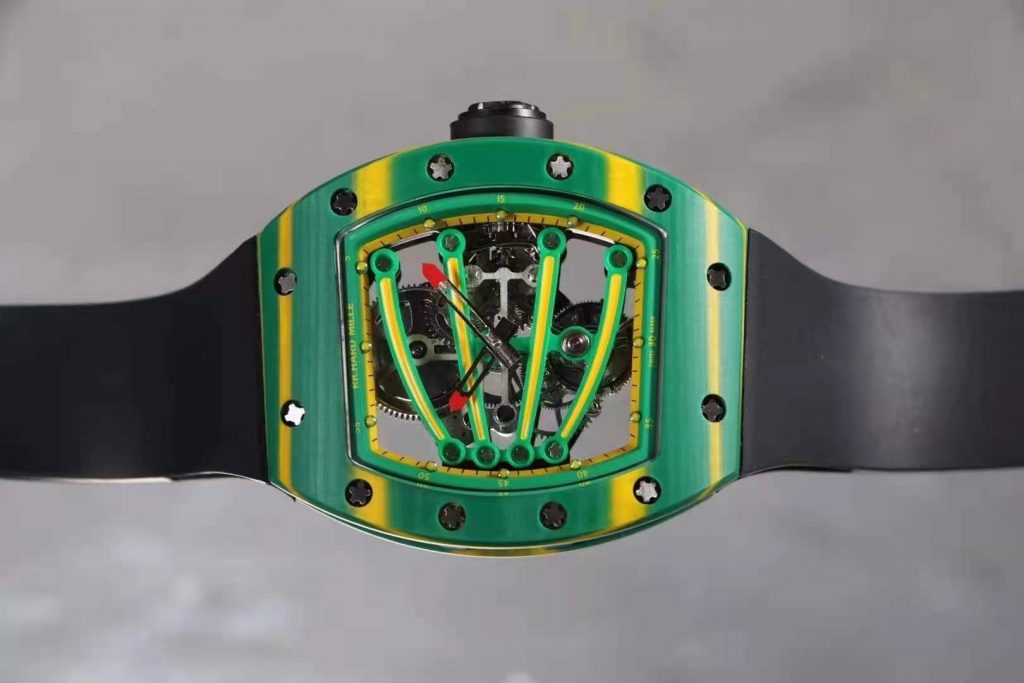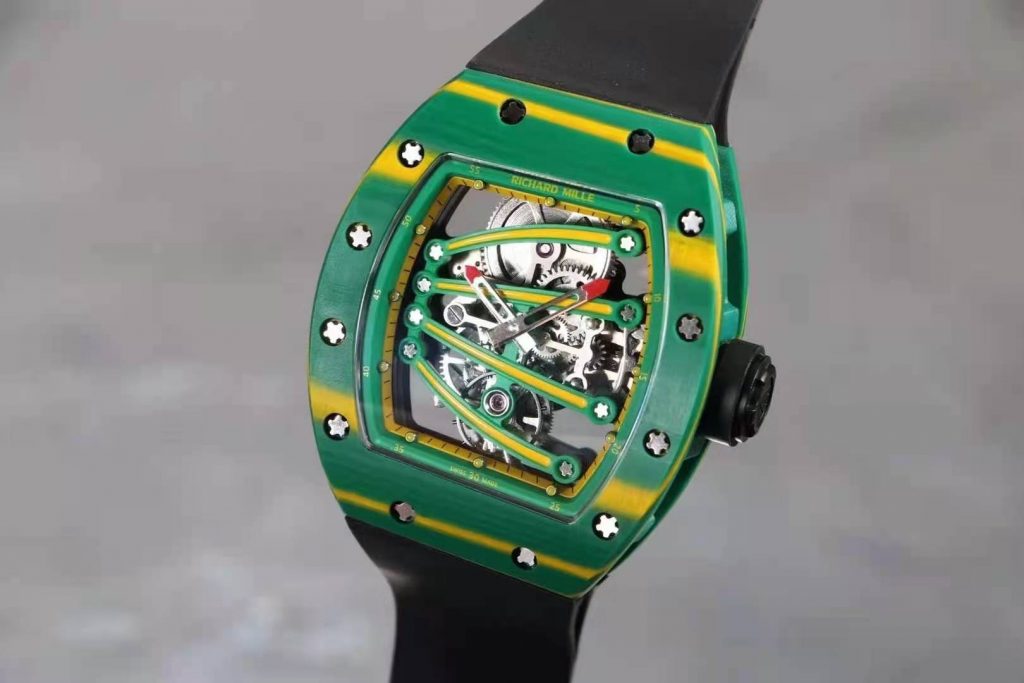 For me, the replica Richard Mille looks great, I like its color, however, I do not know the factory that makes the replica, it is not from ZF or KVF, which I told you that both of them make the best Richard Mille replicas in our market, but for Richard Mille replica watches with tourbillon movement, the best is from EUR factory, I have no idea if this replica is from EUR.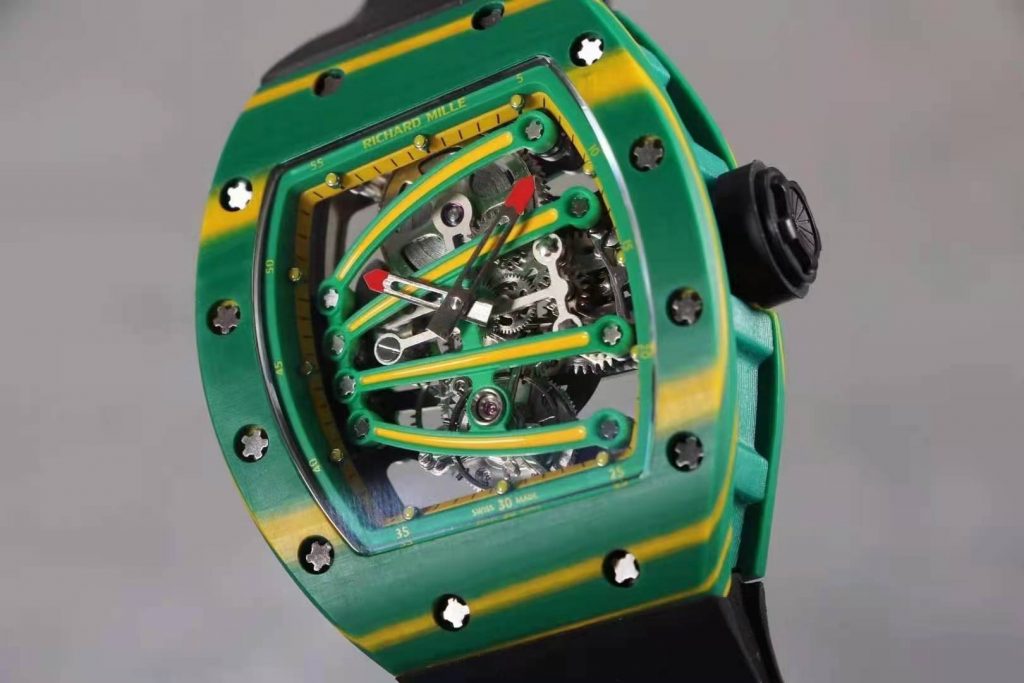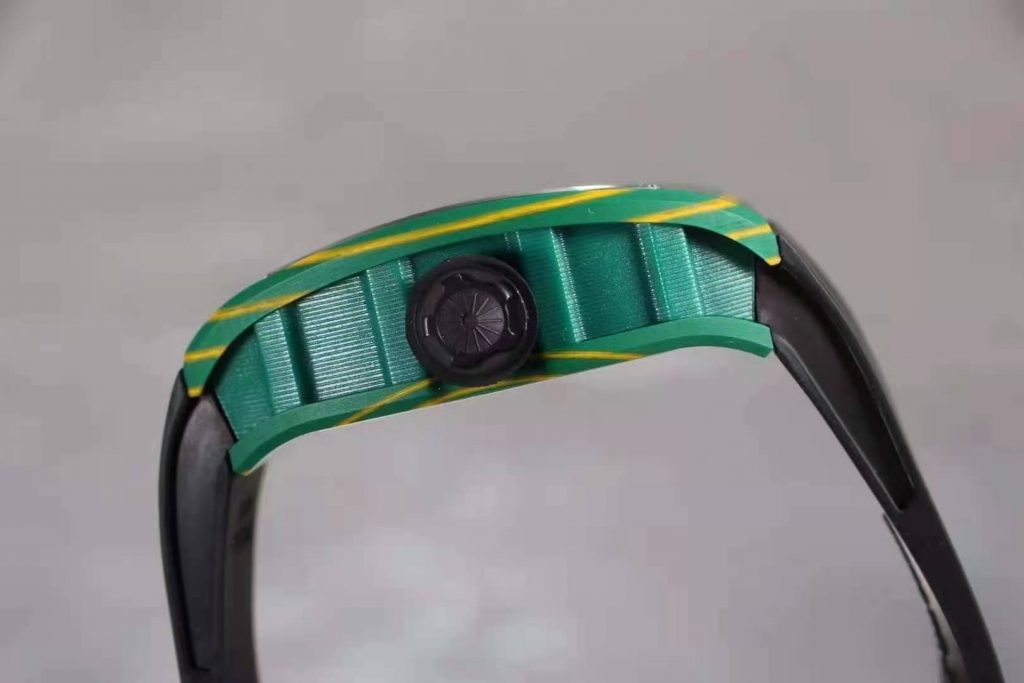 The replica adopts real forged carbon on case, the inner material is real forged carbon, while its surface has green and yellow coating, like the colors you see on the four supports of dial. The case has a big size, which is measured to be 51mm in height, 43mm in width and 15mm in thickness, with a real tourbillon device you can see on the dial at 6 o'clock. The rubber band has three color choices, black, yellow and green. From the frontal dial and transparent case back, you can observe the operation of the machine parts of the tourbillon movement.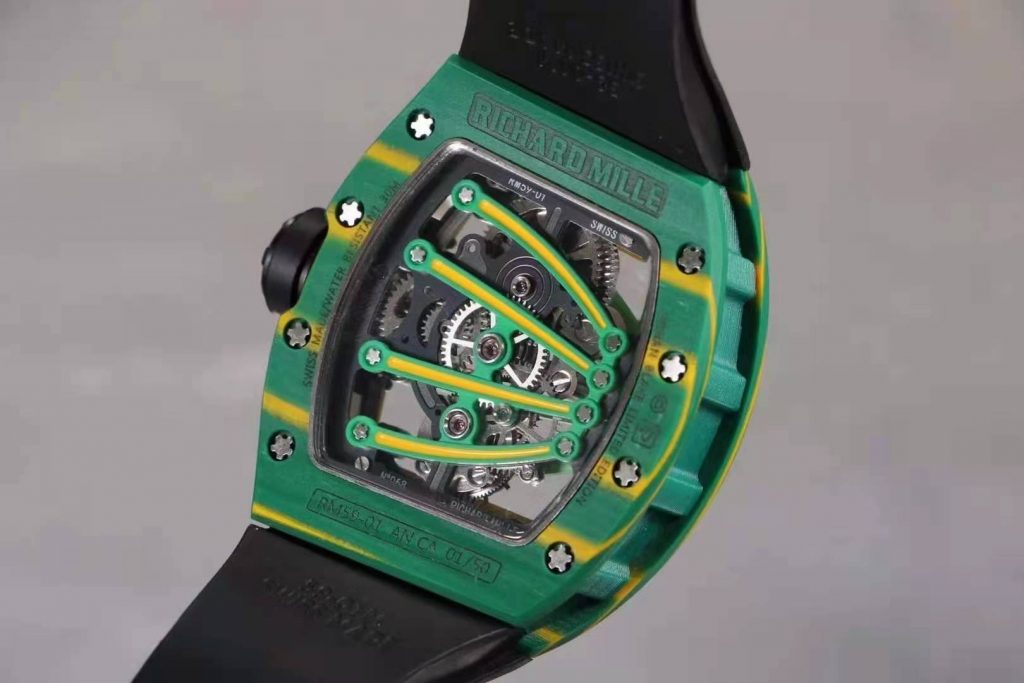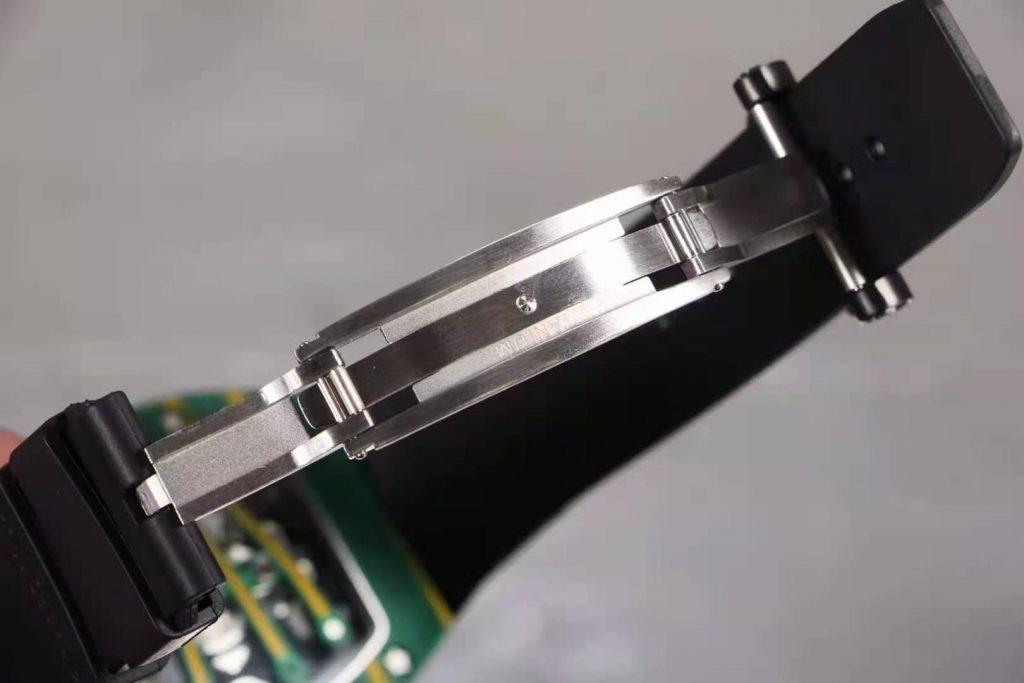 About water resistance, the factory claims that it is waterproof, but I do not think so. My advice is, do not put any Richard Mille replica watch in water, or the water will enter into.