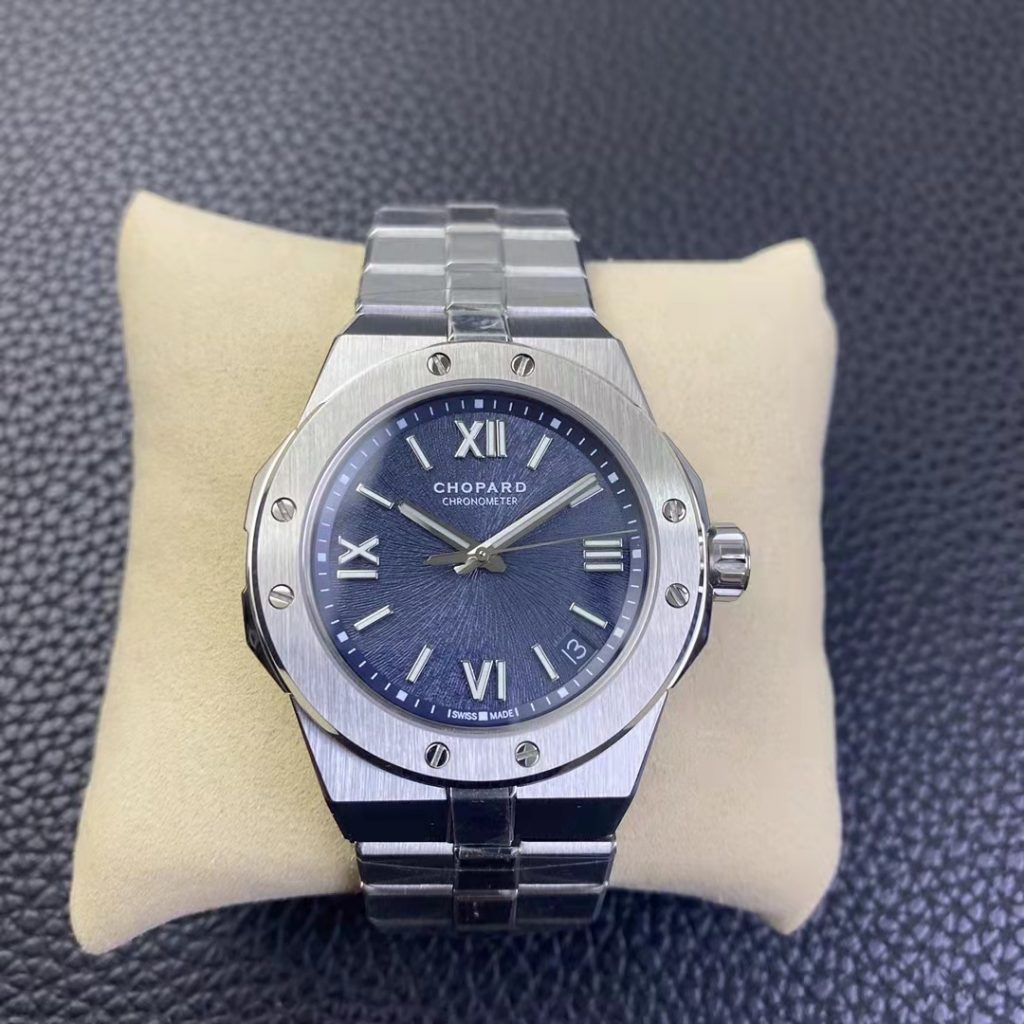 I seldom introduced Chopard replica watch on my blog, except the Mille Miglia, most of other models of Chopard are more like bracelet accessories, they are more suitable for women. We know Chopard is one of the biggest Jewelries makers in the world, and for watches, we do not know as much as their jewelries. Honestly speaking, the Chopard Mille Miglia replica watches published by V7 factory a few months ago are very good, probably they are the most popular Chopard replica watches among men. Today, I want to introduce another good-looking Chopard replica watch for men, the genuine watch is designed by Karl-Friedrich Scheufele, and its replica here produced in our market is an exact 1:1 replica of the original watch, which factory produces this replica? I have no idea, I found this replica watch in a store's showcase when I was in the watch market in this morning.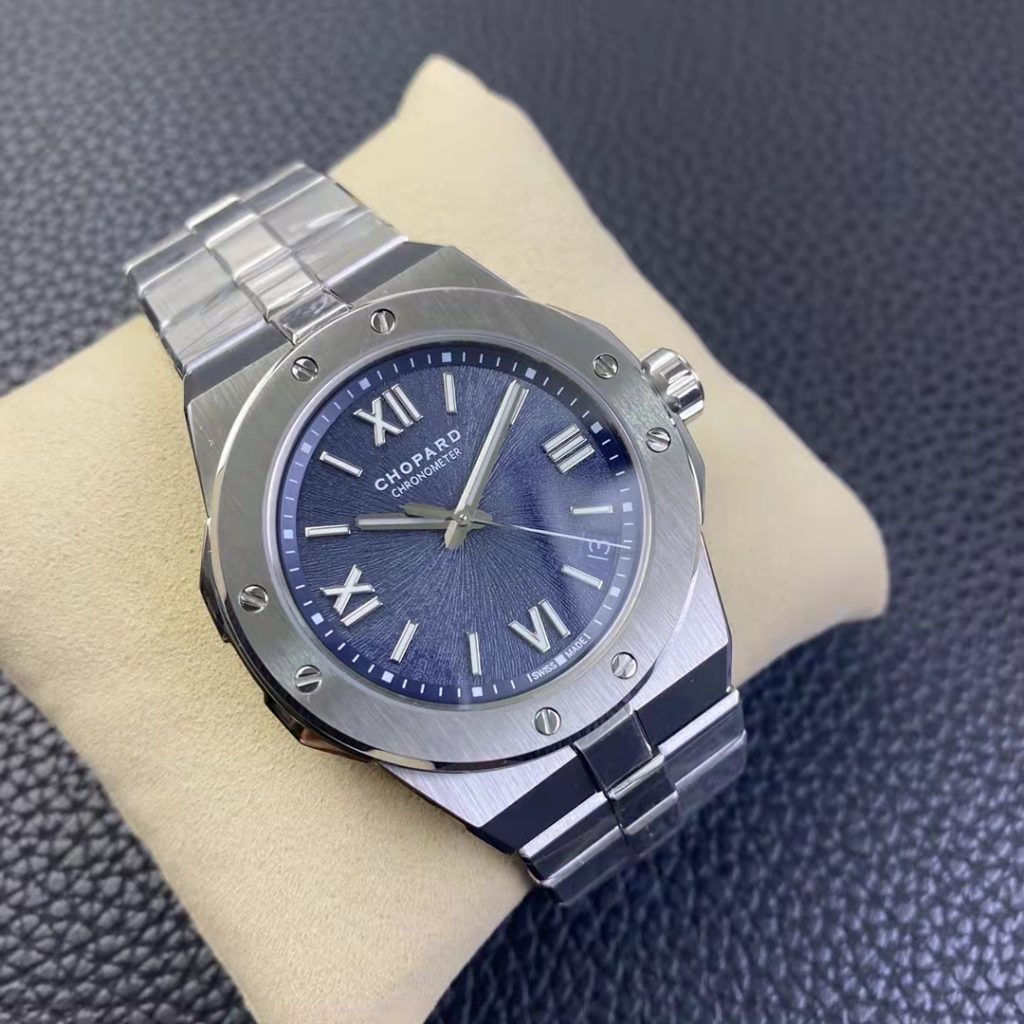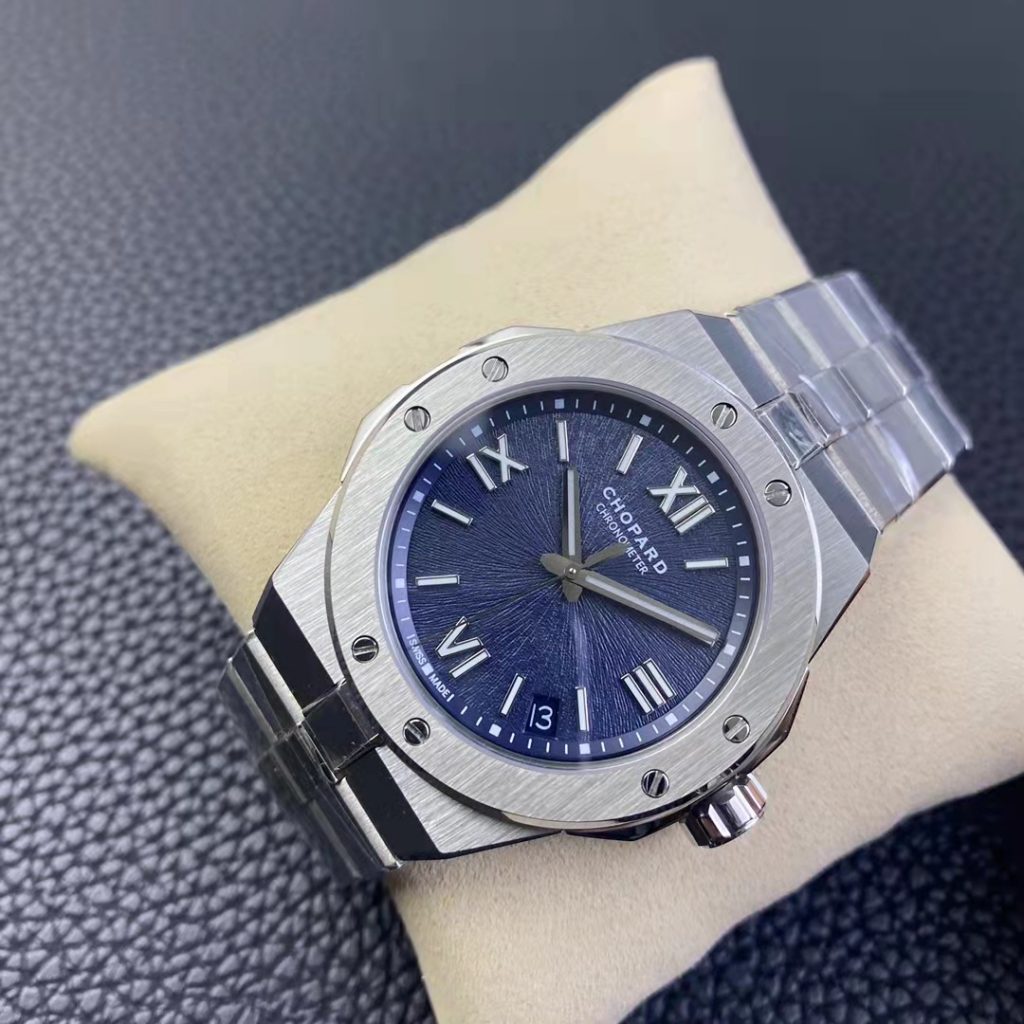 The watch looks nice, like its name Alpine Eagle, the watch is a tribute to the Alpine eagle, and I like its masculinity emitting from the watch, which I did not find on other Chopard watches.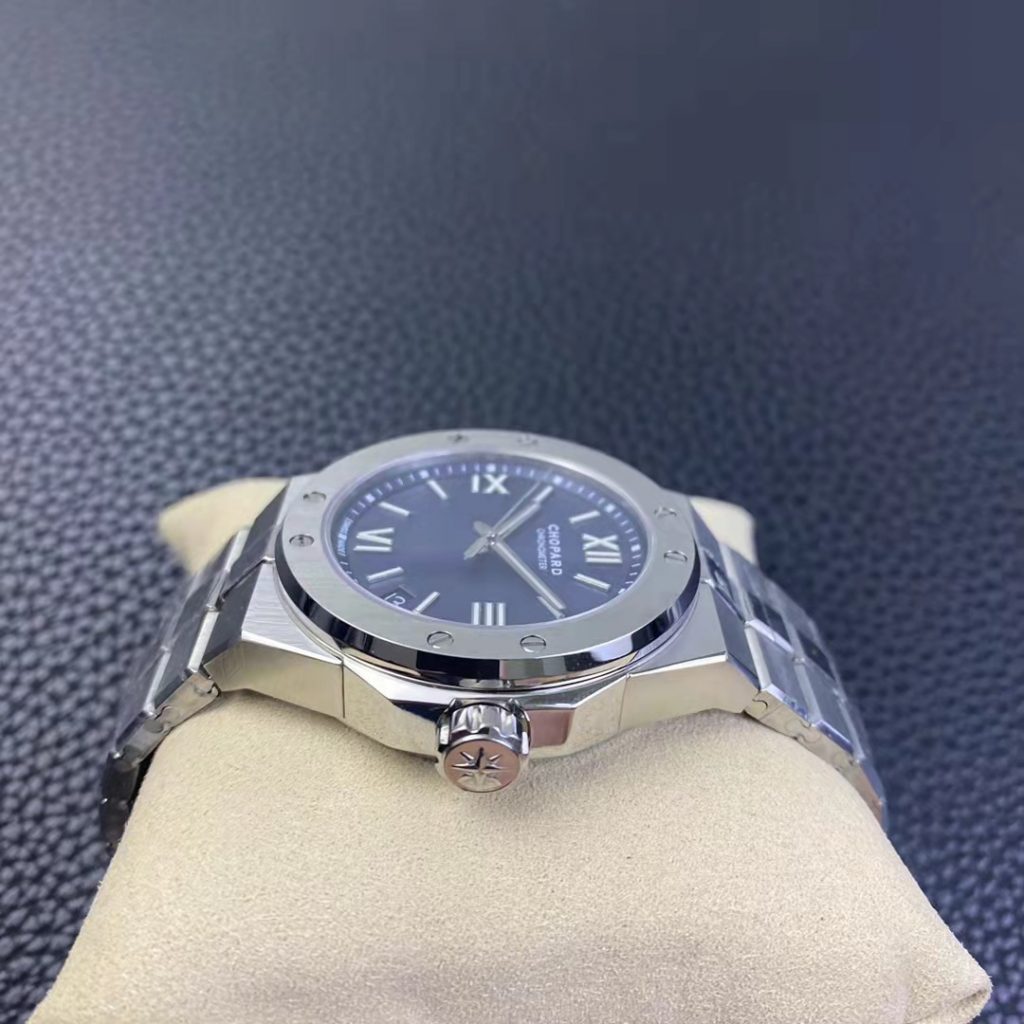 There are many eagle's elements you can find in the design of this Chopard watch, the biggest one you can see obviously is its dial, there are unique sun-ray patterns on its dial, such design got inspiration from the iris of the eagle, look at these patterns, they are not that refined on some watches with sun-ray pattern dial, but the patterns on this watch's dial look more special, are more like the iris of the eagle.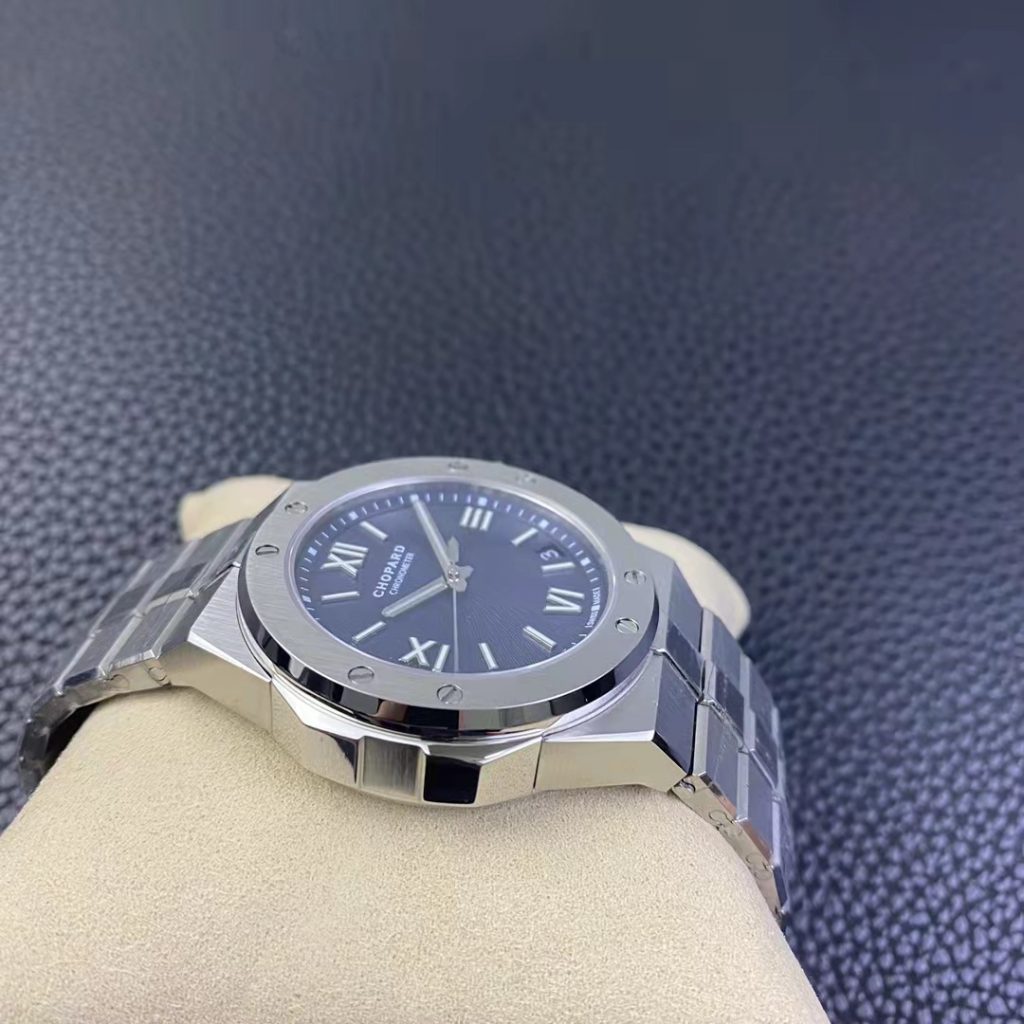 The replica is crafted with solid 316L stainless steel, alternatively brushed and polished, I have no idea about this factory, but the case finish must be a top level, every angle or corner on the case is smoothly polished, well manufactured case and bezel are integrated into one piece, connected with the steel case back rim by screws. The case is 42mm in diameter, but only 10.5mm in thickness, that's not thick, especially for a replica watch with an automatic movement.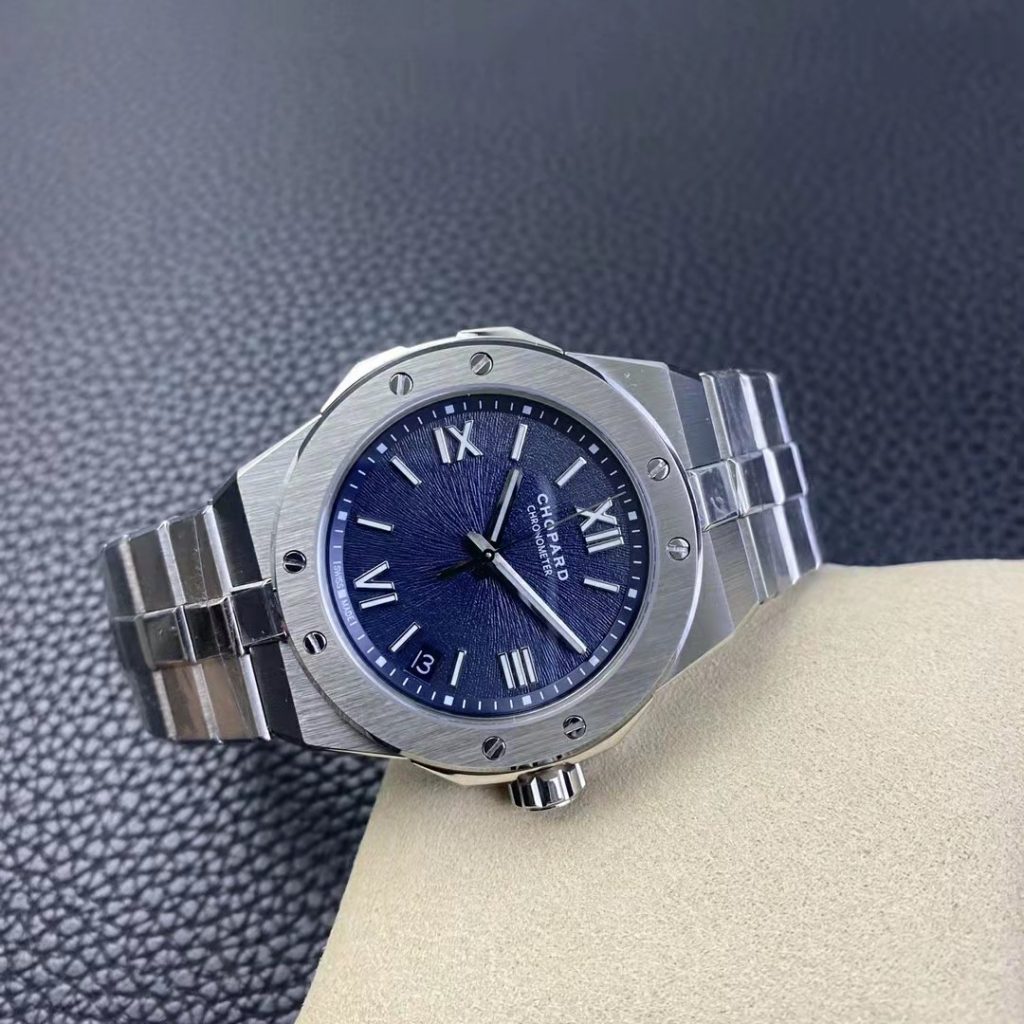 Through the crystal back, the movement looks nice, it is an automatic movement, which is a good clone of the Chopard 01.01, the decoration on auto rotor and movement plates are just so so, not very delicate, but the engravings on most parts you see on the movement are correct, you do not need to worry any more when showing the watch's back in front of people, they won't know it is a movement in a fake watch.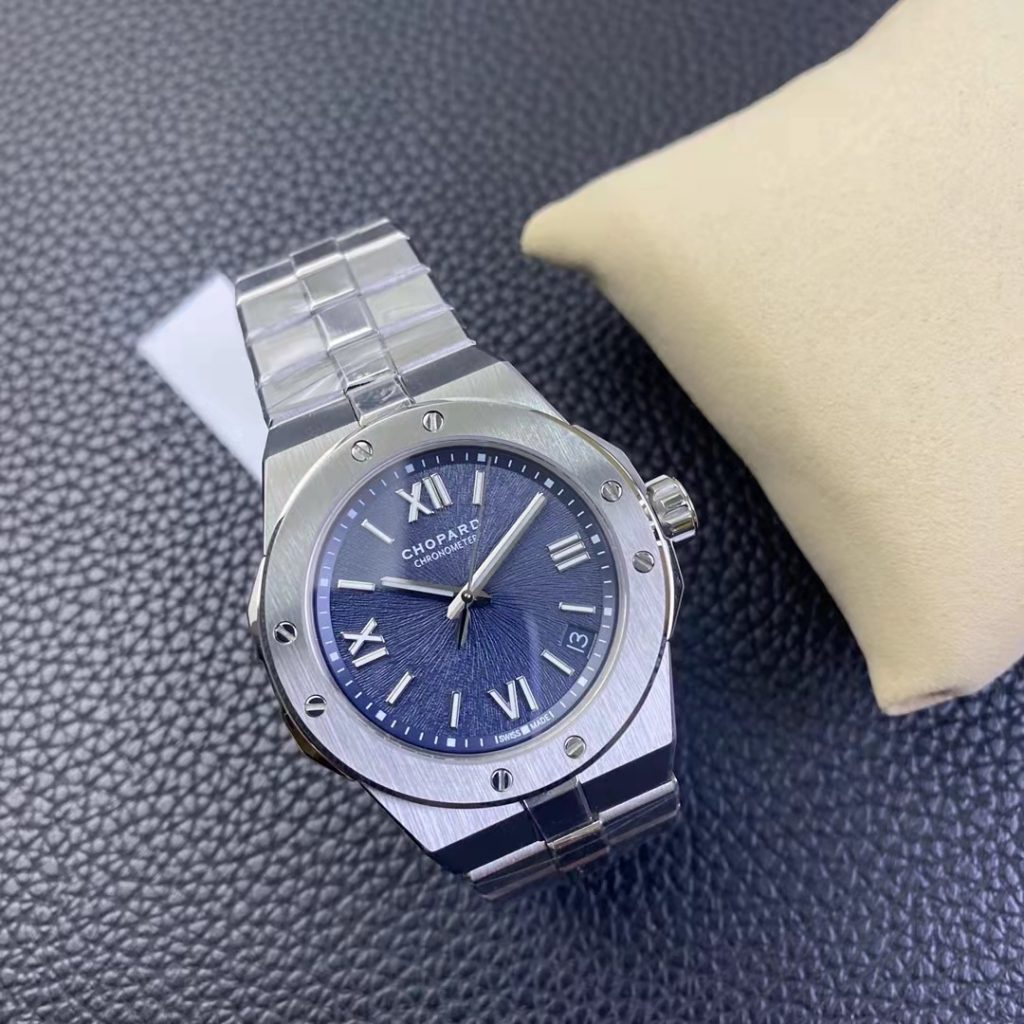 In a word, this Chopard Alpine Eagle is one of the few men's replica Chopard watches that are worth buying.