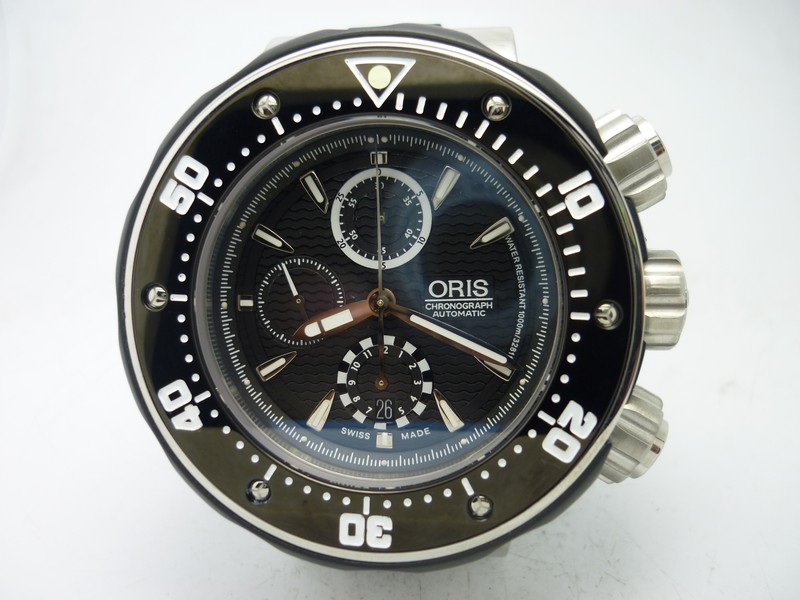 Oris is a brand that positions itself as a middle-end Swiss watch, it is much affordable than other Swiss watches such as Rolex, Panerai, etc., but has superior quality and the most authentic Swiss heritage. Actually Oris has made a lot of simple mechanical watches which most people could afford, but not every one could hold the ProDiver model that is going to be introduced here. I have several diver watches already, they are Planet Ocean, SINN U1 and D-Blue, but these are never enough if you really love diver watches.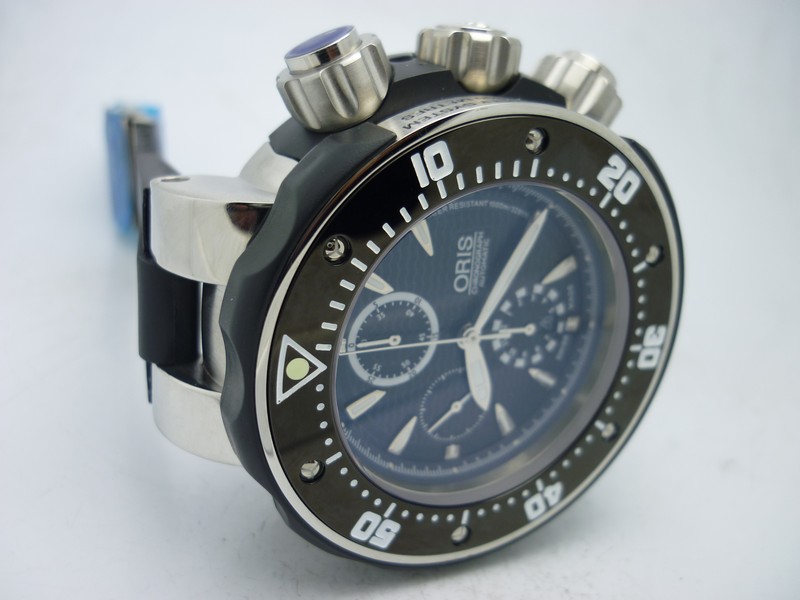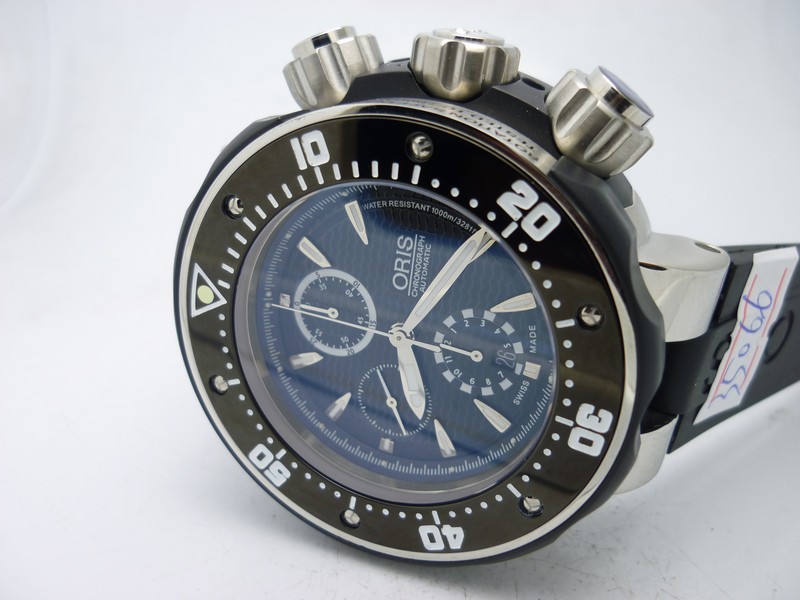 The watch is 1:1 replicated from the original watch, every detail is cloned according to genuine and the replica has the same function as per the genuine watch. The case looks strong and robust, it is measured 51mm in diameter, and 23mm thick. There are three things on the replica that make it have a good waterproof performance, first, the three crown buttons are screwed down tightly, these buttons are securely inserted into the case and have waterproof gasket inside, two chrono pushers could only be operated if you loose the steel guards around. The crystal inserted into the case is also very thick, this could withstand a high pressure when diving in deep sea. The black bezel is locked down in the case by six steel screws, so the bezel could perfectly fit the case and has no gap. In a word, the watch has a perfect water resistance which other replicas could not comapre.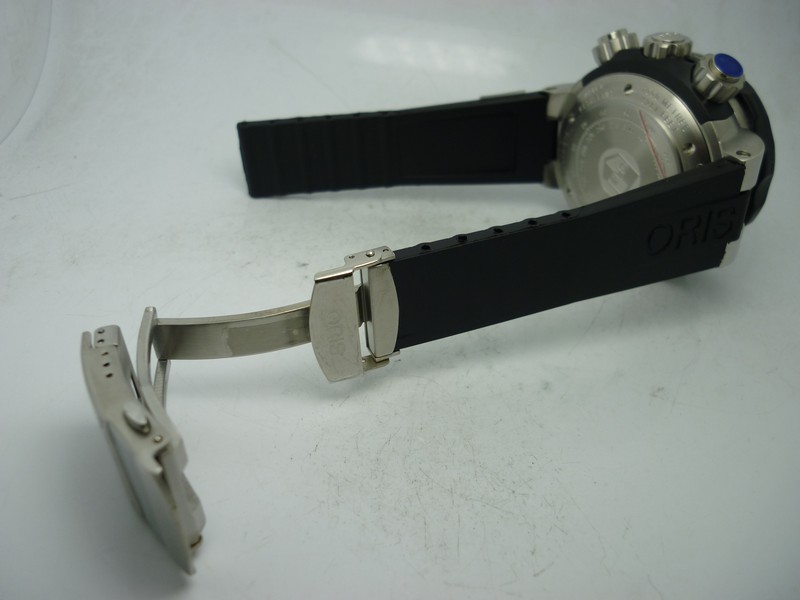 It is a replica watch with fully functional chronograph, this could be seen from the black dial, which has three subdials, a white small second hand is running on the subdial at 9 o'clock, 30-minute chronograph counter is at 12 and 12-hour chronograph counter is at 6, these are all true and function the same as genuine. The dial could also supply a strong green light in the dark, in my opinion, this is a good diving-style watch that completely exceeds your expectation.