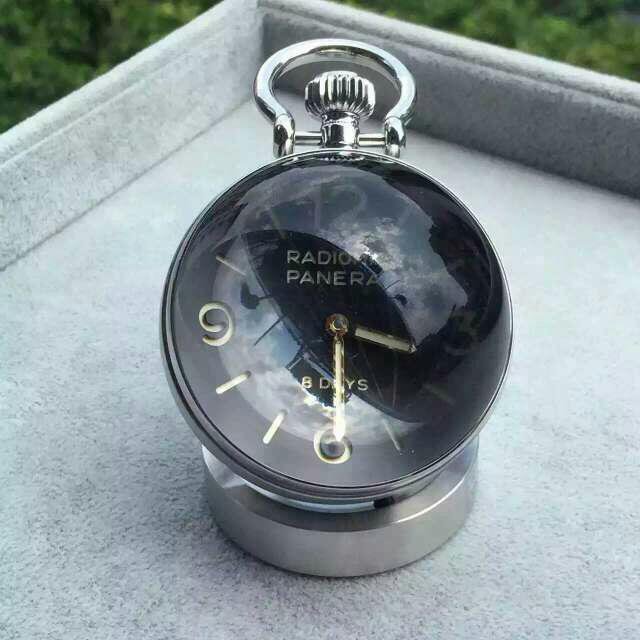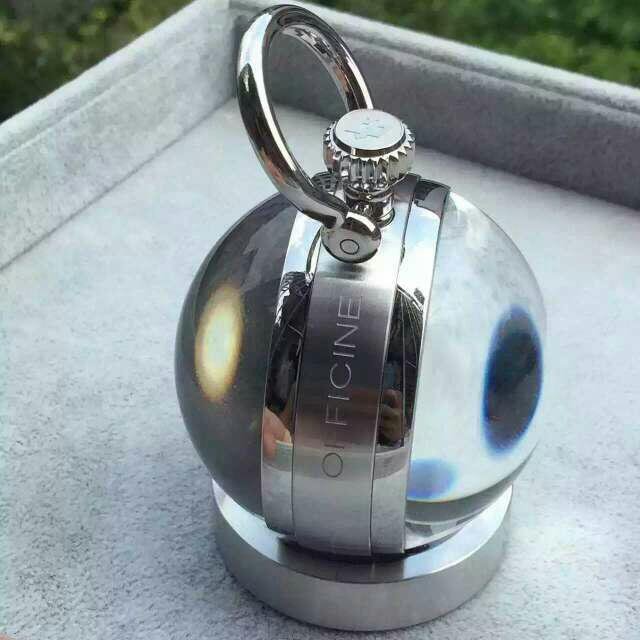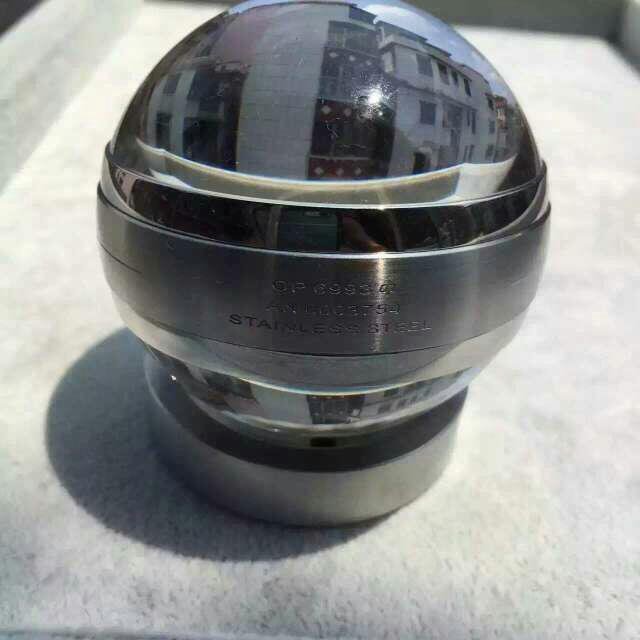 Maybe sometimes you do not want to lower your head to read the time on your wrist, a table clock is a good time tracker standing on the desk or hanging on the wall, it is very convenient for you to get the time when you are in office or bedroom. Here I am going to share a short review on a replica Panerai Table Clock, it is PAM00581, the latest artistic work from V6 factory. It is a good idea to put such a spherical table clock on the desck of your office.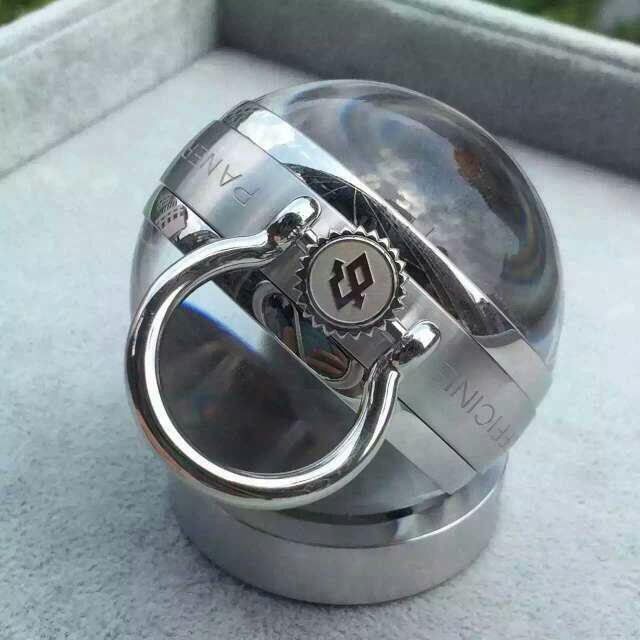 The case is made of 316L stainless steel, it has OP reference and logo as well as words "STAINLESS STEEL" engraved. The crwon has an OP logo engraved on the center. There is a steel handle for you to hold the clock or hang it somewhere. The spherical case diameter is 65mm, which is a little bigger than the Egiziano PAM 341. The dial is black and features superlumed hour markers and hands, which will glow strong green light in the dark.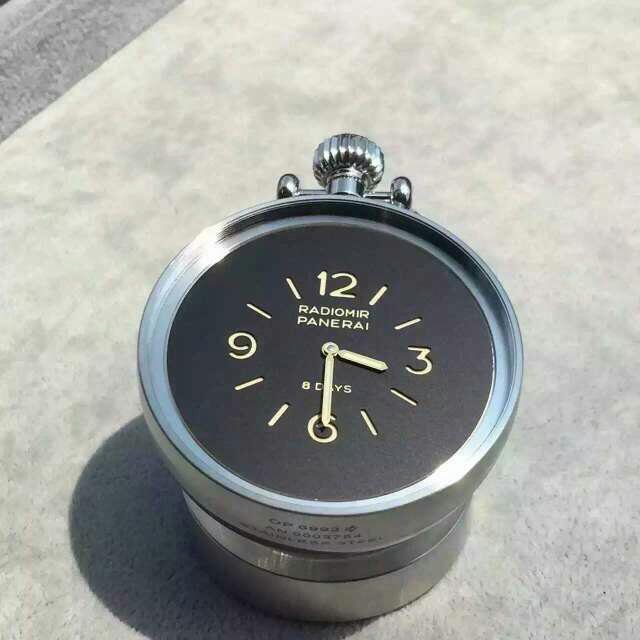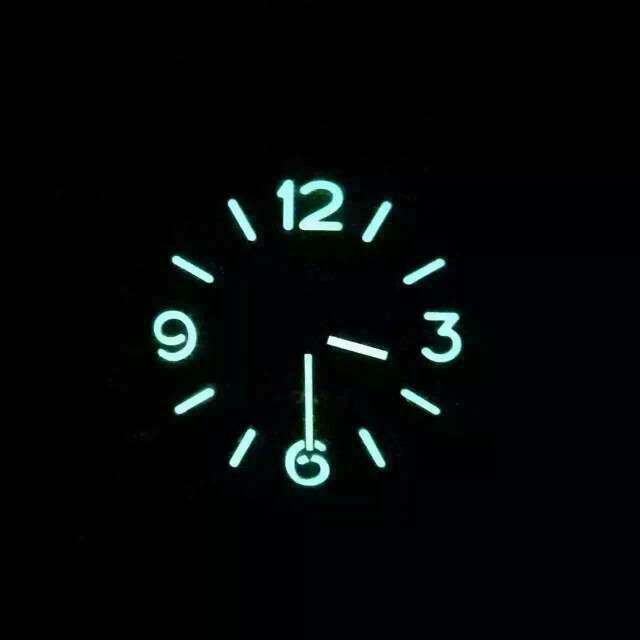 To make the table clock stand steadily, there is a round steel base attached. When opening the crystal back, the movement is displayed on front of your eyes, it is a clone P.5000 that is modified from an Unitas 6497-2 movement. The factory decorated all movement plates to the outlook of genuine Panerai P.5000, the rosy jewels on it are very beautiful.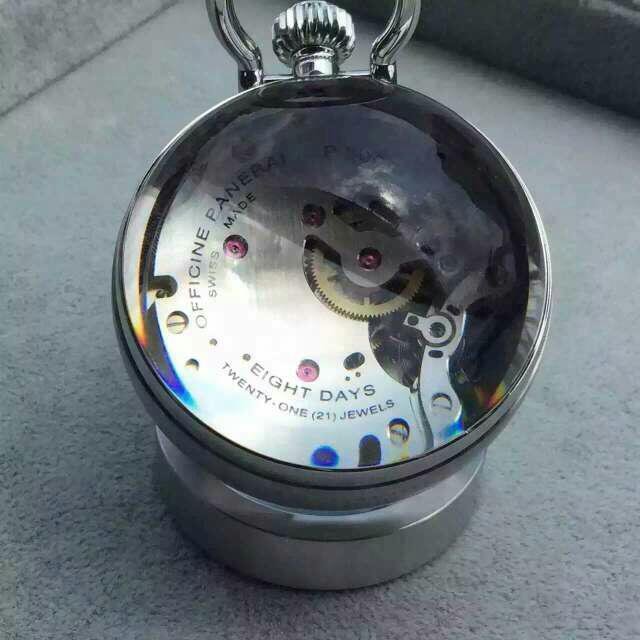 Here the review is done, if you want it, just leave your comment. By the way, currently there will be a box shipped along with the table clock.