It is a protype of Radiomir, Panerai Egiziano PAM 341 was made for the Egyptian Navy in the mid 1950s. There were only 50 samples made at that time, so nowadays the watch becomes very rare and worths collecting. A lot of Panerai watch fans who are carzy for its fantastic history are seeking for such PAM that is full of the most authentic Panerai military blood. Sylvester Stallone is one of them. As the most tough guy in a lot of movies, Stallone is a big fan of Panerai, he was wearing Panerai watch in many movies. Like the below pictures stated, at the location of The Expendables, Stallone was exactly wearing a Panerai Egiziano PAM 341, an oversized brown leather strap watch that is almost 60mm on a tough guy's wrist, I have to say that really few people could hold such a big watch, only Stallone I think.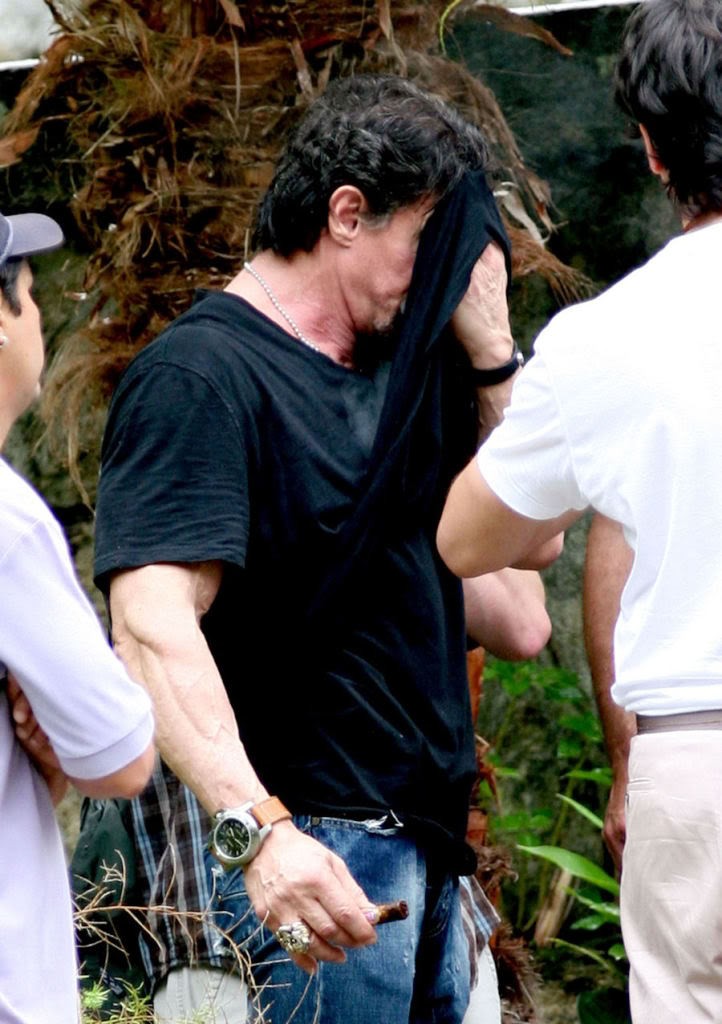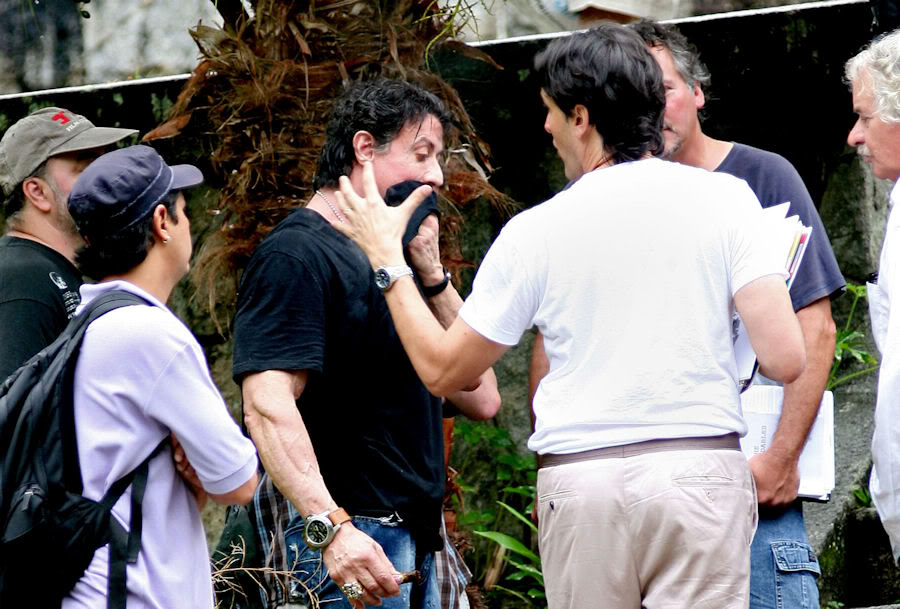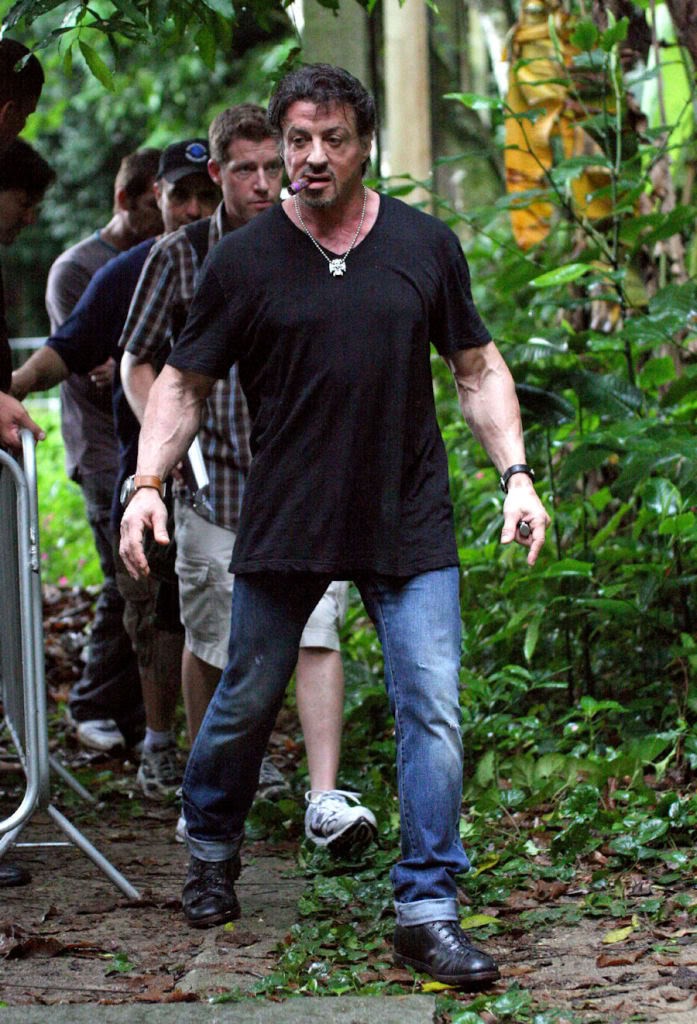 Because the high rareness of Egiziano PAM 341, this causes a large demand, so many factories in Chinese watch market tried to replicate it. Here I will introduce a replica Panerai Egiziano PAM 341 that is manufactured by one of these factories. The case is made of Titanium, so although it is in 60mm size, the whole watch will not be that heavy. The bezel has 12 metal studs, there are red Arabic 15, 30 and 45 numbers on the studs at 3, 6 and 9 o'clock. It is belonged to Radiomir series, but the watch also features crown bridge like other Luminor series.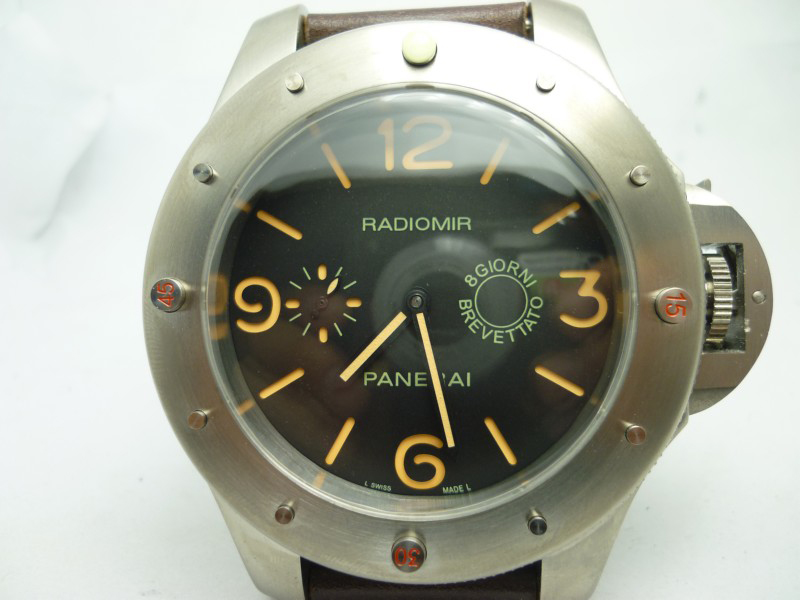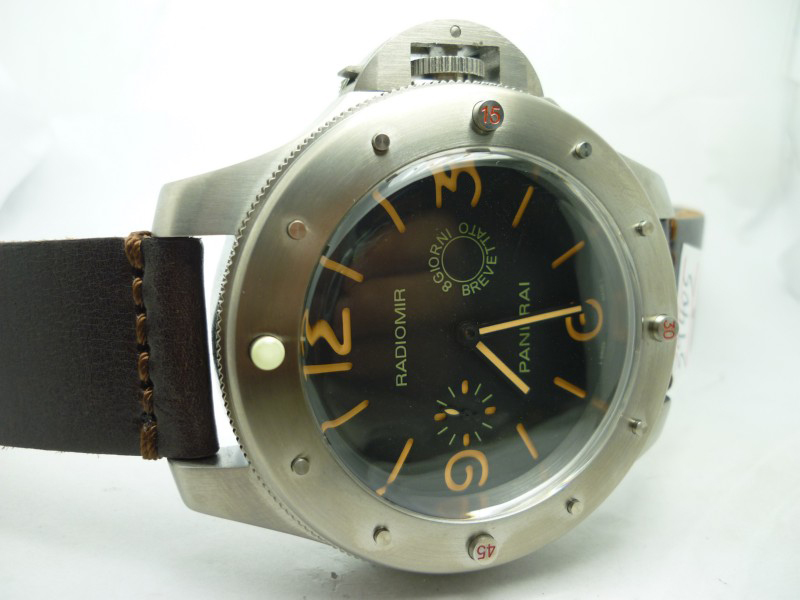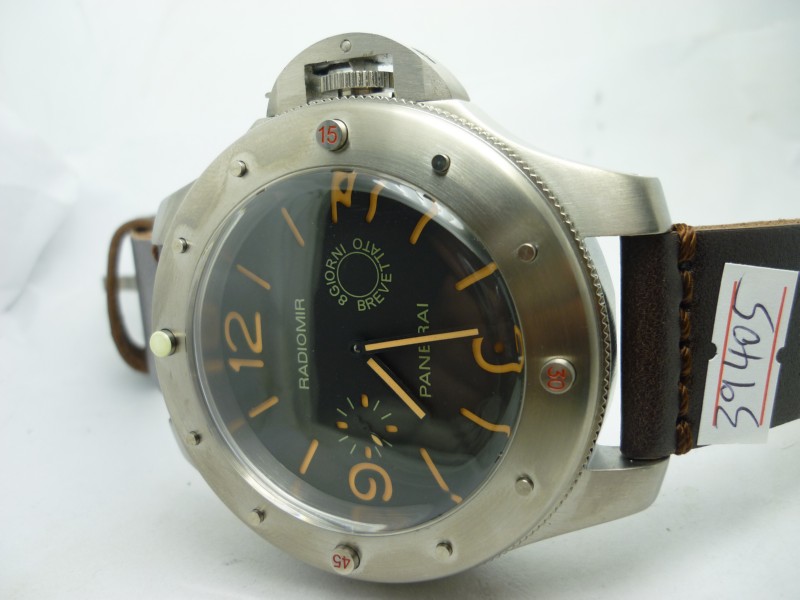 On black vintage dial, all hour markers of Arabic numbers and sticks are all oversized. Central hour and minute hands, small second hand is running on the subdial at 9. The hour markers are brownish, which are like the tone of brown leather strap. Series name "RADIOMIR" is under 12 o'clock, the words "8 GIORNI BREVETTATO" mean that the watch has 8 days of power reserve.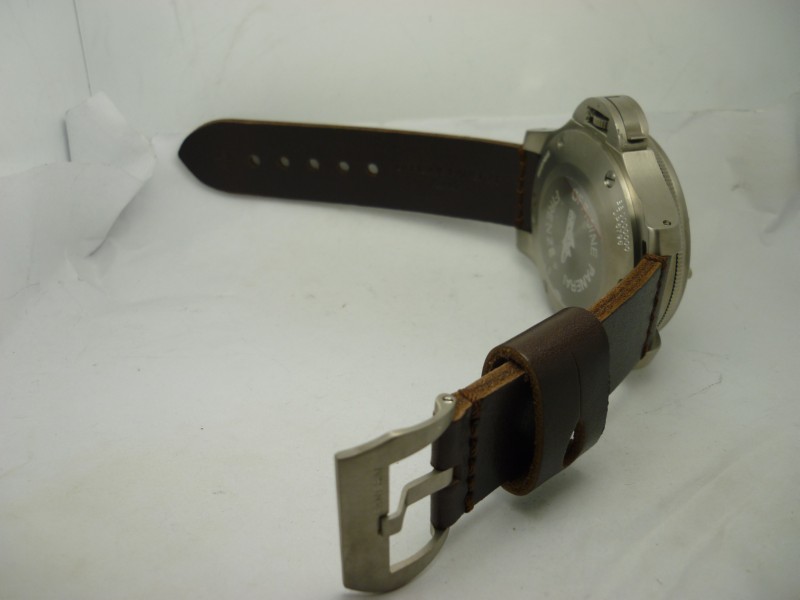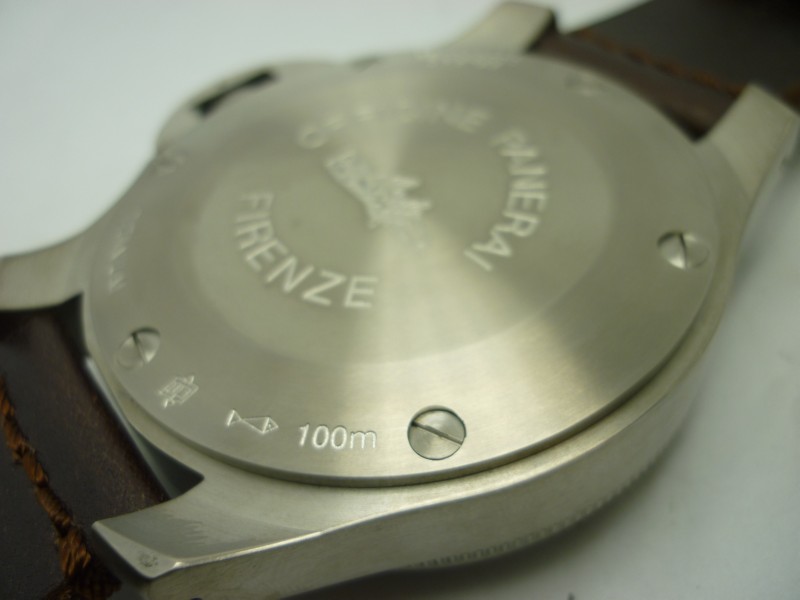 The caseback is not that vintage like the dial, the case back engravings are full of modern Panerai style. Screws, Pig and OP logo are clearly curved, especially the screws, they are absolutely the results of modern watch-making technology. So compared with the genuine vintage Egiziano PAM 341, this replica has a big difference on the back.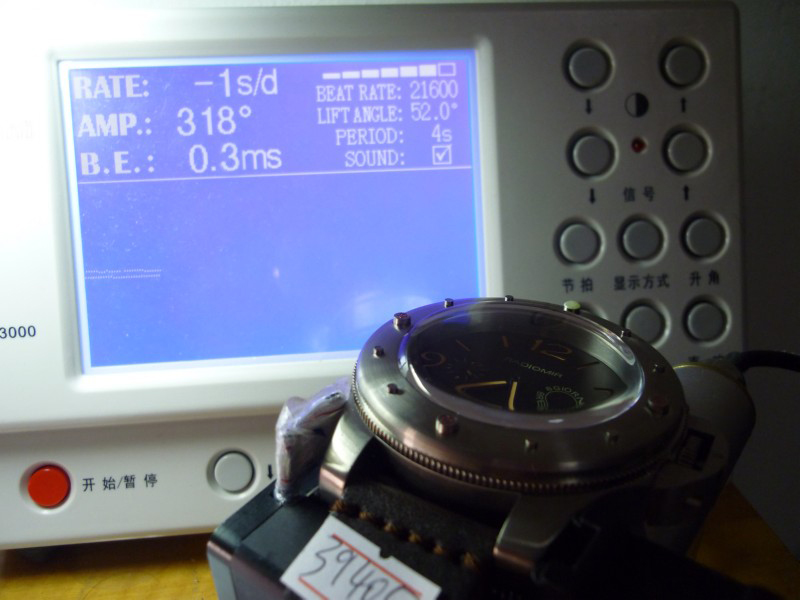 Here come the specifications of this replica watch:
Movement: Asian 6497 Movement, 17 Jeweled
Case: 60mm*15mm, Titanium Made
Dial: Black, Sandwiched Structure
Glass: Sapphire
Band: Brown Leather Strap with Pre V Buckle
Water Resistant: Yes