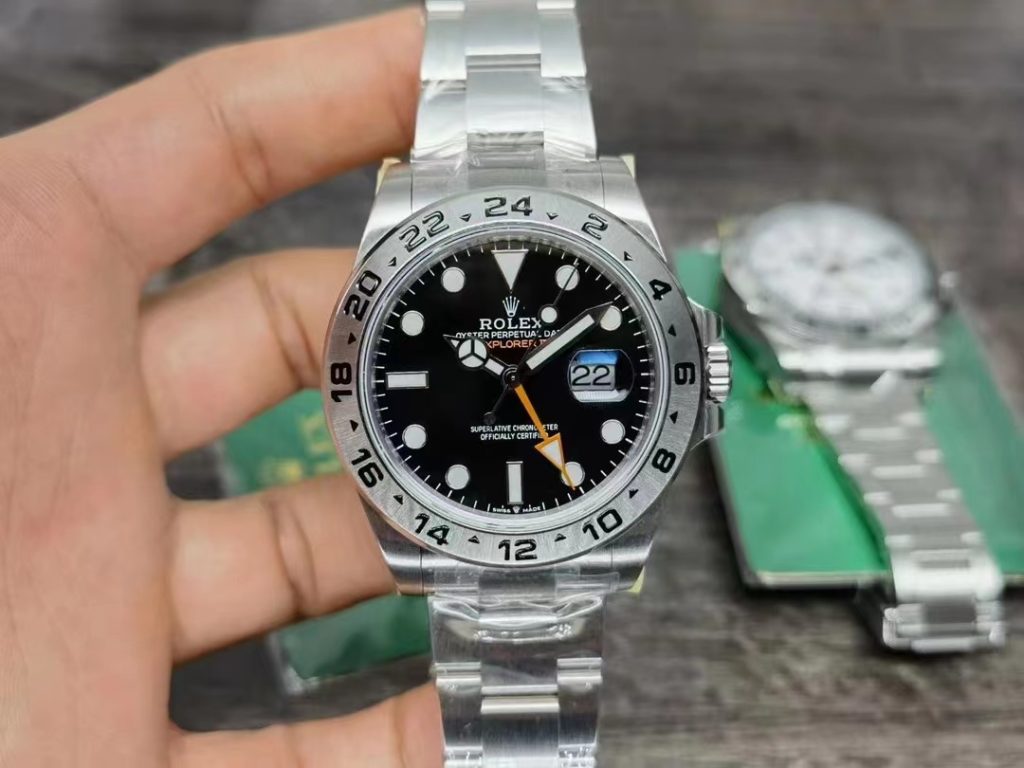 I want to introduce more replica watches made by JVS factory because their watches are really good, as a stand-in during the closure of VS, JVS factory now has succeeded in this industry, some clients received watches from JVS and all said they are good. Today, I want to introduce two new replica Rolex watches from JVS, both are Explorer 226570, one is black, the other is white.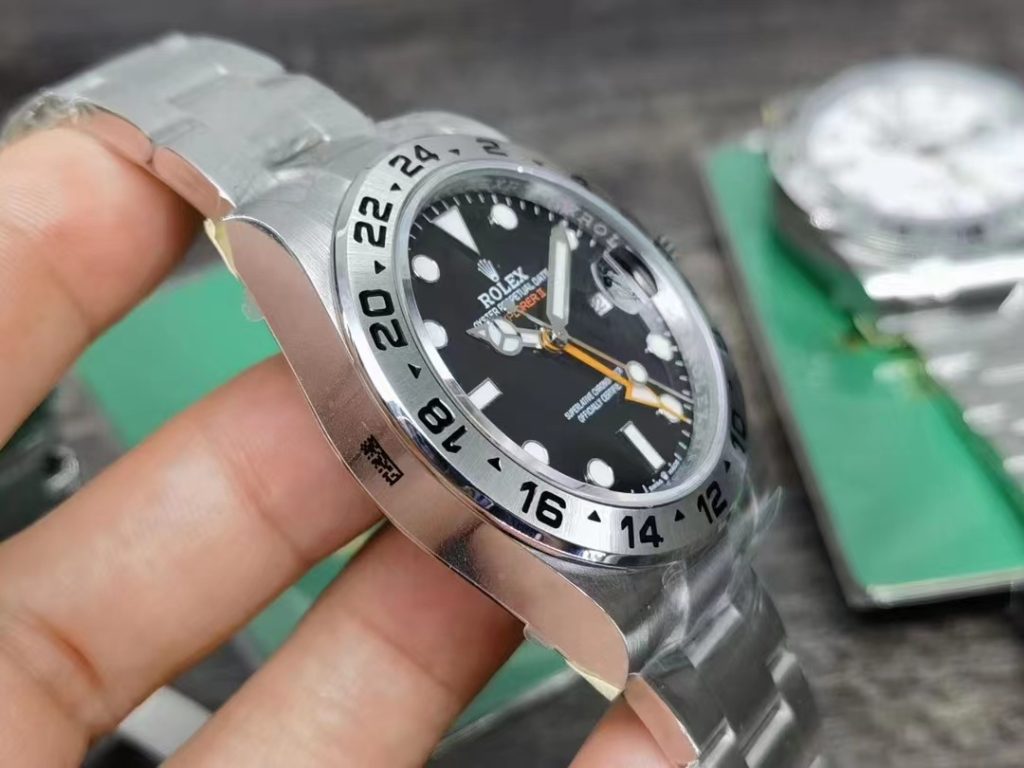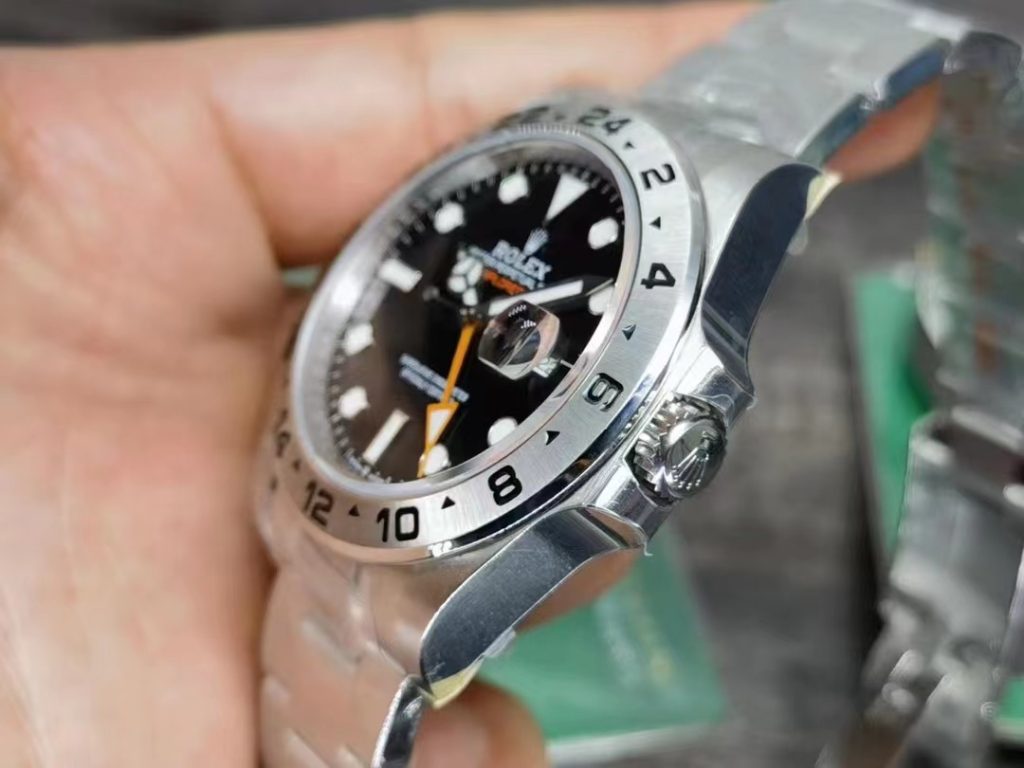 Actually I have given a review on Explorer II 226570 replica before, it was made by GM factory, and the latest version has come to V4. Yes, before JVS, the V4 edition from GM factory must be the best one in our market, now JVS factory just published the replica of 226570, so which one is best? I think both have a very close quality, the case finish, dial details and movement have the same quality. However, I will introduce this new JVS version to clients because I want them to try it, I trust the quality of JVS products. Sometimes JVS brings us surprise, while GM factory rarely makes mistakes.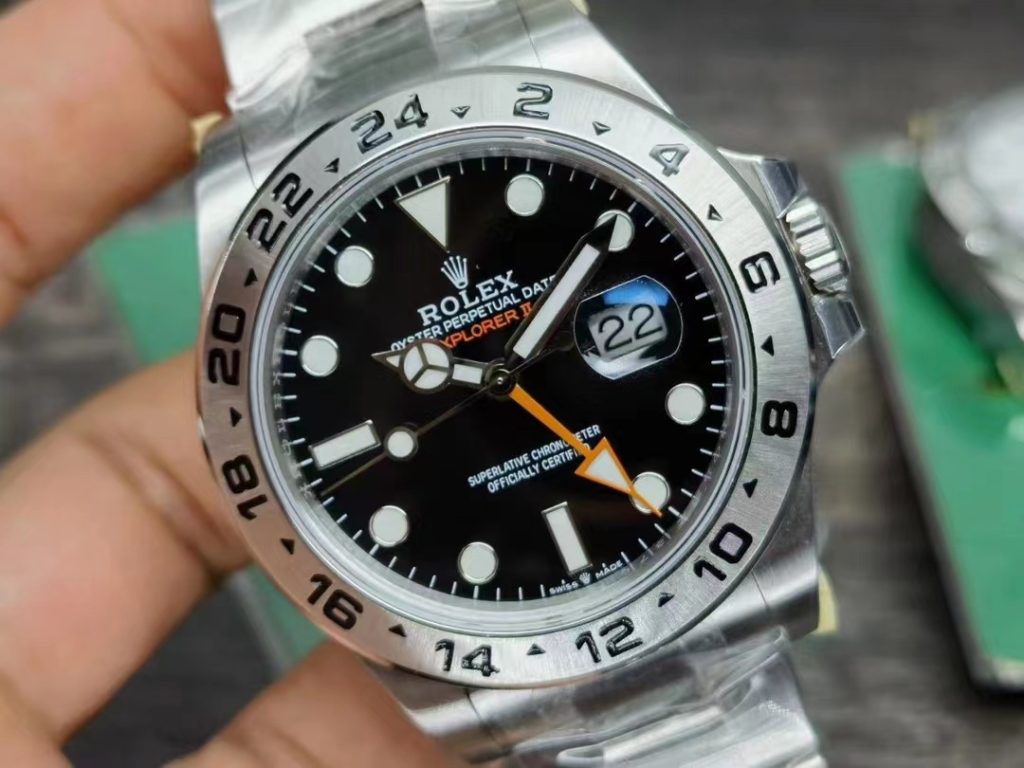 The price of JVS Explorer 226570 is a little cheaper than that of GM factory, it does not mean the quality is not good, before JVS, GM is the only manufacturer to make this replica and has improved it four times, so they have the reason to sell this replica at a bit higher price. Like GM, JVS factory also makes the 42mm Explorer replica with 904L stainless steel, the case thickness is very close to that of genuine watch, which is 13mm, well, not the case of every piece from JVS has the same thickness, but it won't exceed 13mm. The brushing on the case looks as delicate as that on GM, the engravings of bezel markers have correct thickness and depth, not sure about the black material on genuine watch, perhaps this is a big difference.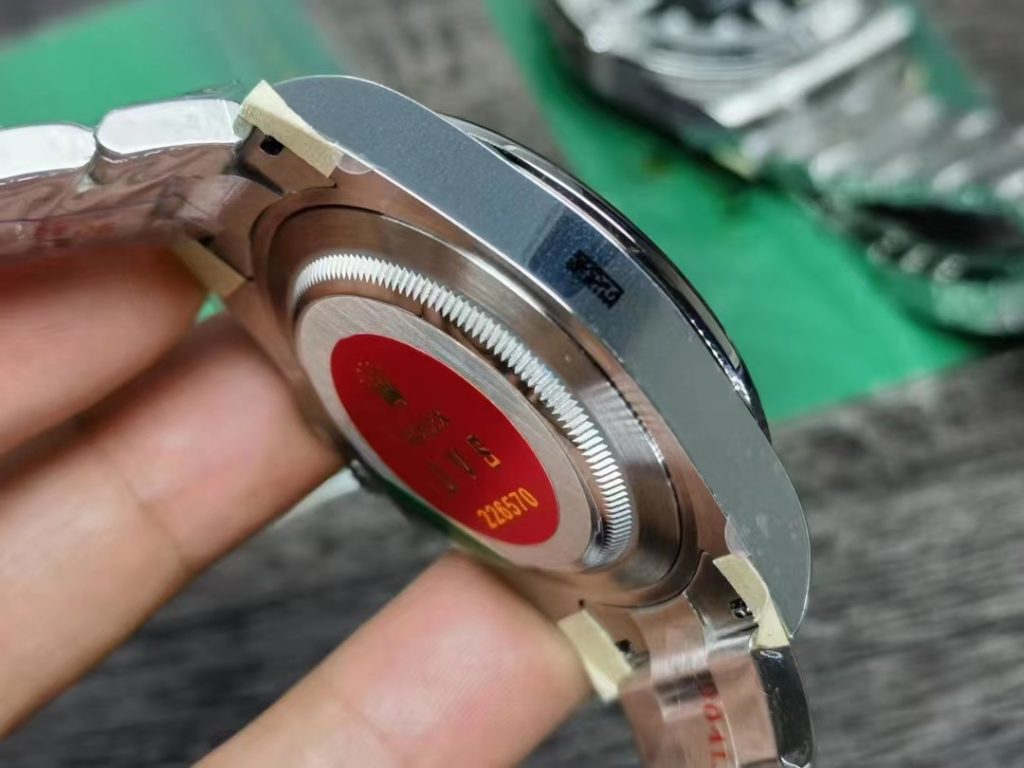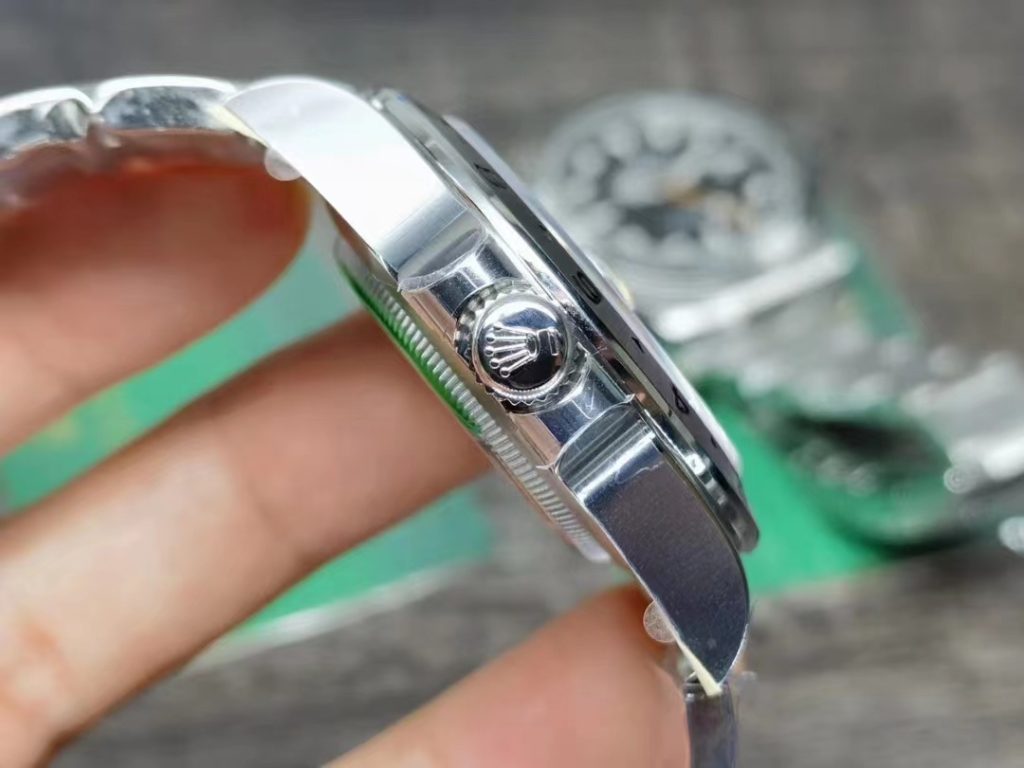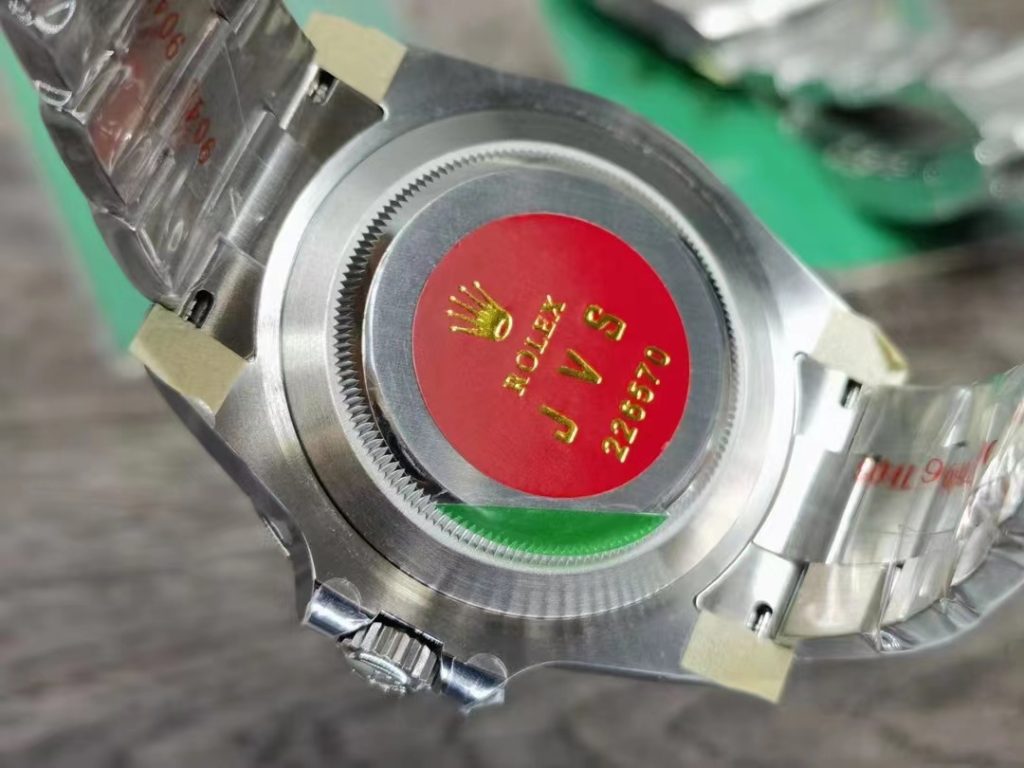 There is not need to tell you how close the dial is made to genuine, every super clone Rolex should have a perfect dial as long as it is from big factories like Clean, VS, in the past, Noob factory makes Rolex replicas with the best dial details, which almost do not have differences with genuine, this is honest and many customers have proven it.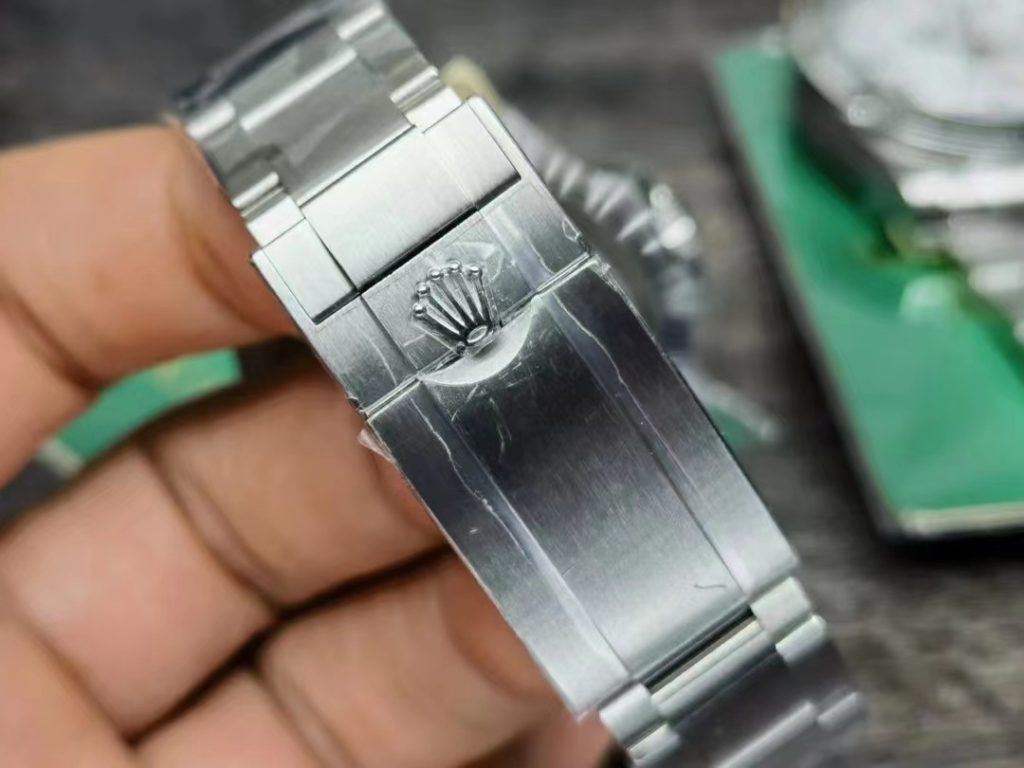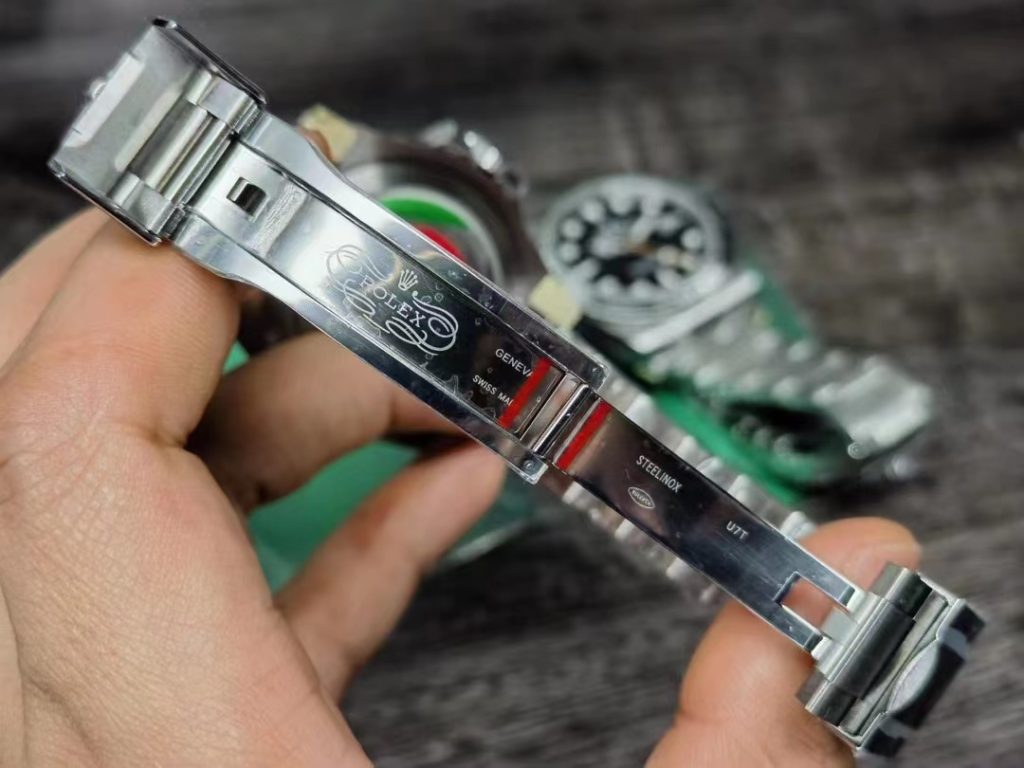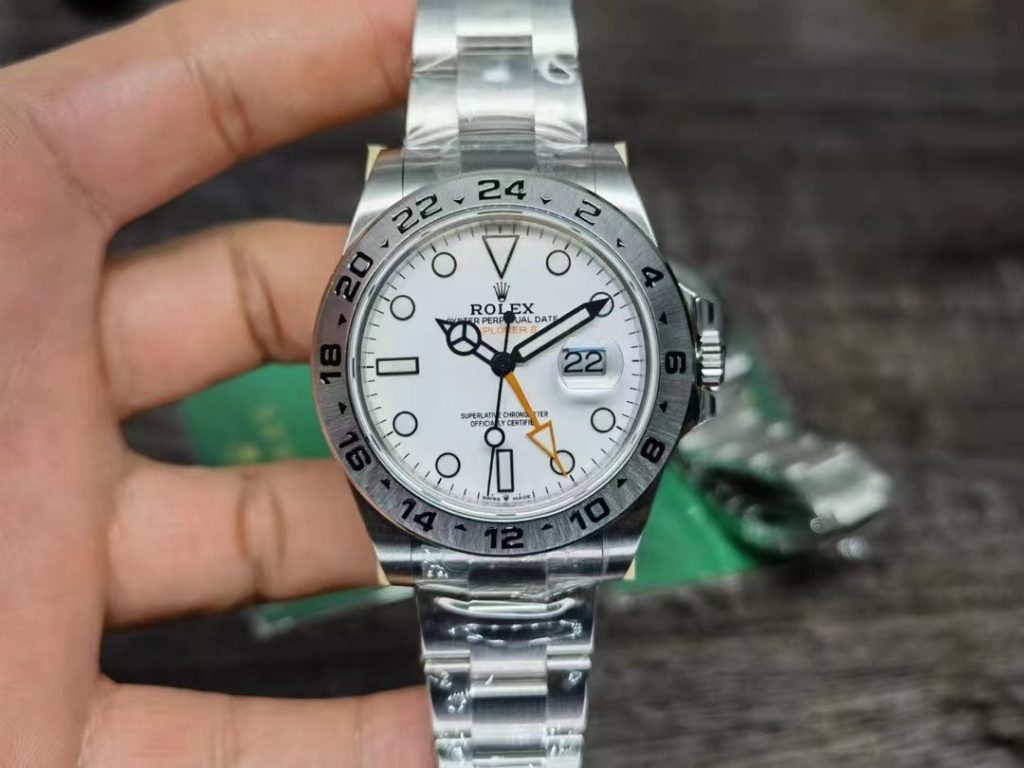 The movement is a clone 3285 movement, which features correct hand stack and same functions as genuine Rolex 3285 movement. Currently this is the best clone 3285 movement, but Clean, JVS and GM still have not made their best efforts to develop a super clone 3285 movement, Clean has the strength to do a better job in researching and developing the movement, but they did not do this and still sell in a overpriced way, it is very frustrating.