It is nearly the end of 2022, watches factories are going to be off work and spend our traditional Chinese New Year holiday soon. I think some factories will stop accepting orders after middle December, all of them will close their stores in the end of December, so you still have some days to order the best replica watches from the factories. In 2022, it is really hard for us to do business in this industry, first, it is difficult to receive payment from abroad, I do not know if there will be any payment methods can be used in 2023. Second, our government's attitude towards the coronavirus indeed has an effect in this business, the shipping speed was greatly affected at least. Third, the fighting against counterfeit goods also exists, because of this, many famous watch factories were closed such as Noob, AR and JF. But super clones will always exist if there are needs. Today, I will make a summary of the top ten best-selling replica watches in 2022, all of these watches have been introduced on my blog.
1.Clean Daytona 116500 V2
The Daytona 116500 replica must be on this list, it deserves the first position. Both BT factory and Clean factory make this watch, but I think Clean has more advantages on this watch than BT. Now the latest version of this watch from Clean has come to V2. The Daytona is equipped with a super clone 4130 movement that has the same functions as real Rolex 4130 movement. The ceramic bezel and hands on the dial have been greatly improved by Clean. It is the best Daytona 116500 in the market.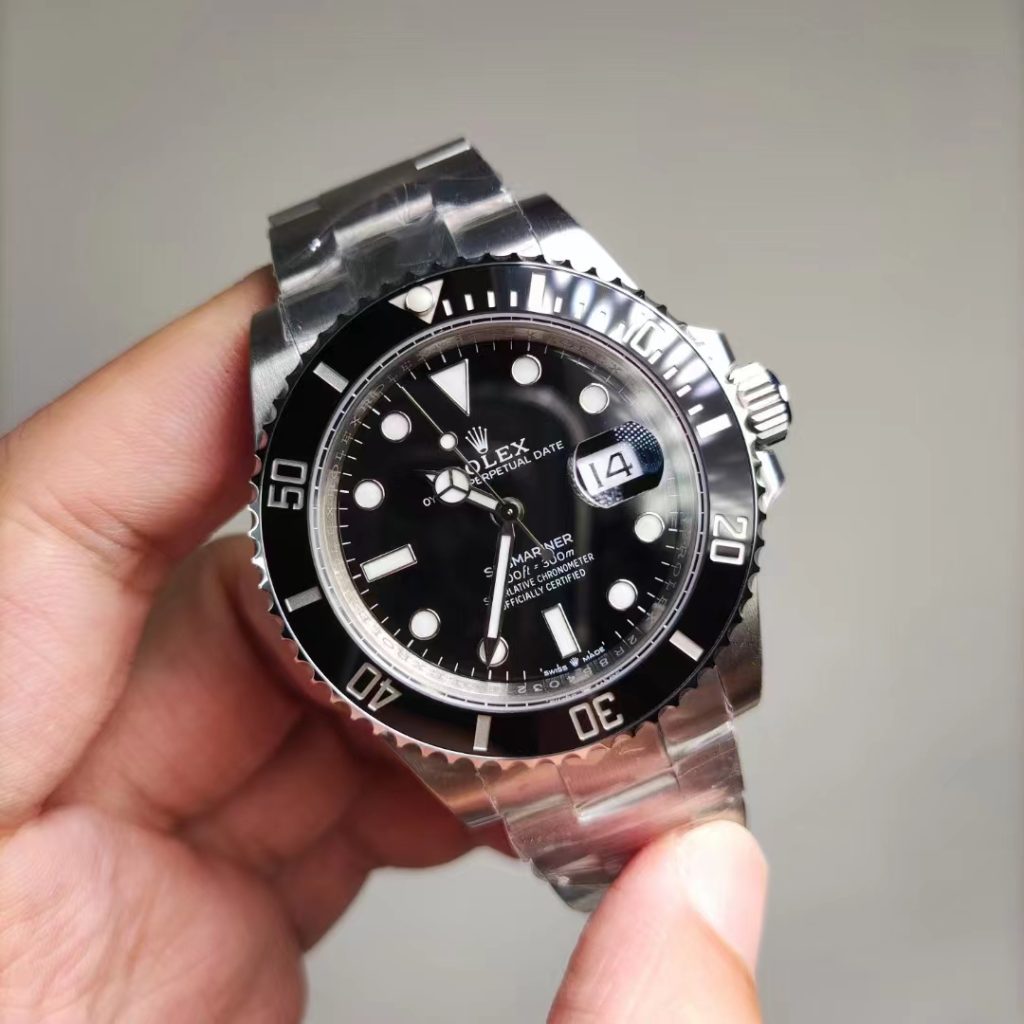 2.VS Factory Submariner 126610LN
Submariner 126610LN has a 41mm case diameter. Several factories are making the replica Submariner 126610LN, JVS, EW, Clean, but for the 41mm Submariner, I think VS factory makes the best one in our market. No other factories can be compared with VS if you want to choose a 41mm Submariner, whether the black one or starbucks. The movement in the 41mm Submariner is a custom-made 3235, which is developed by VS factory and is considered to be the best clone 3235 movement in our market.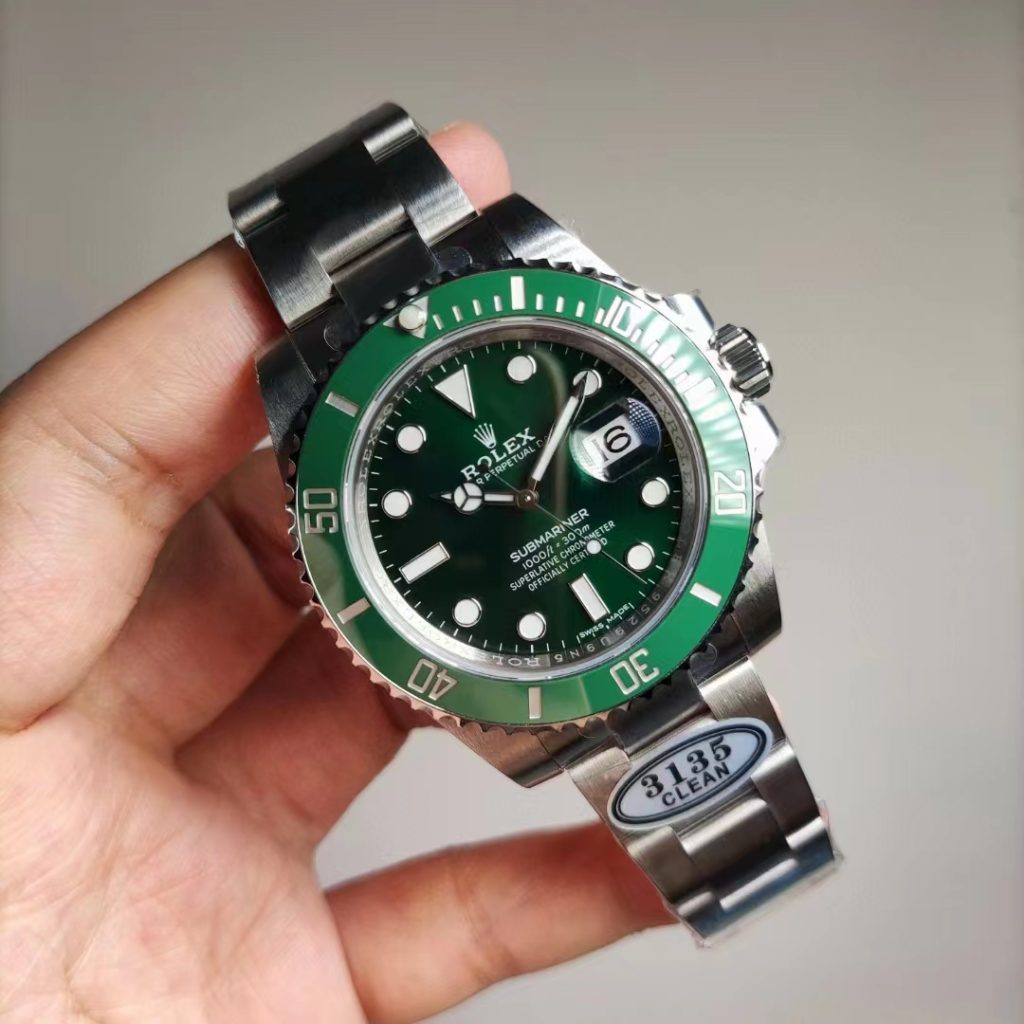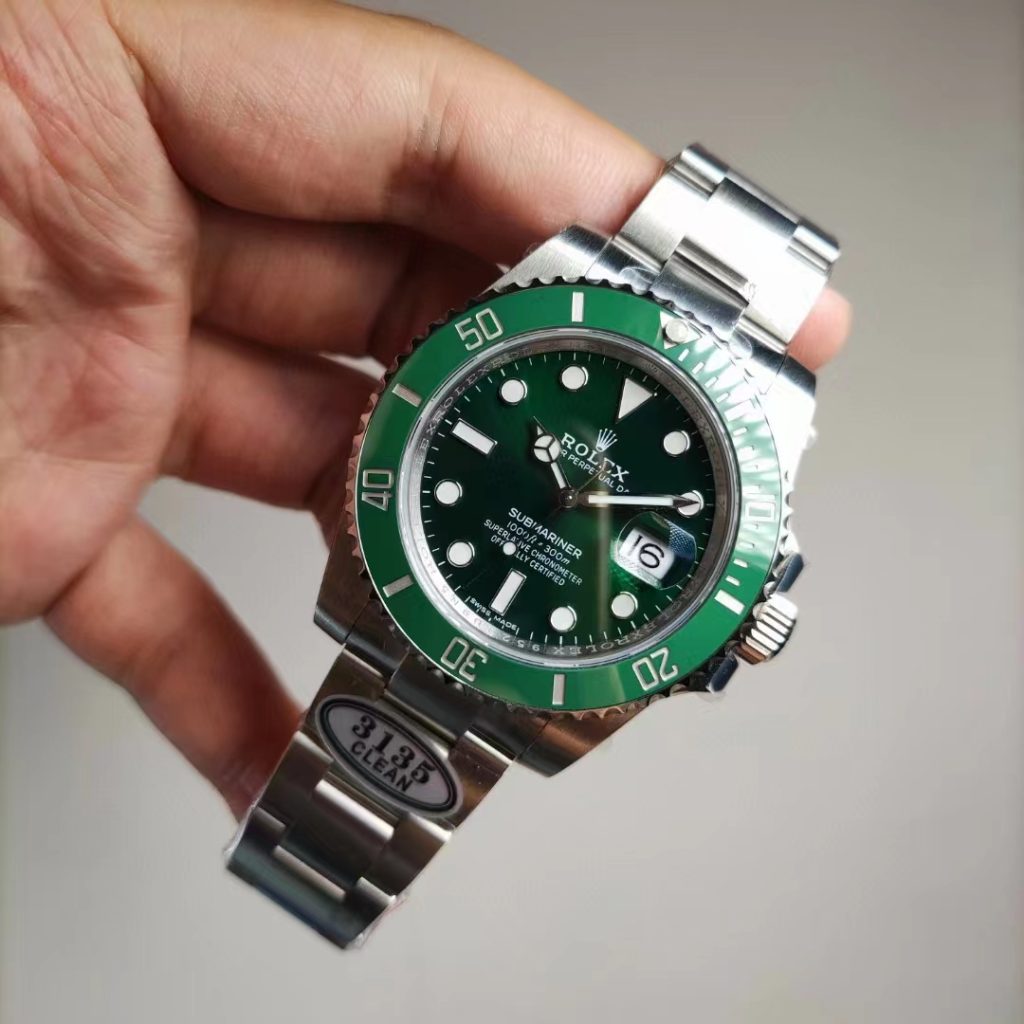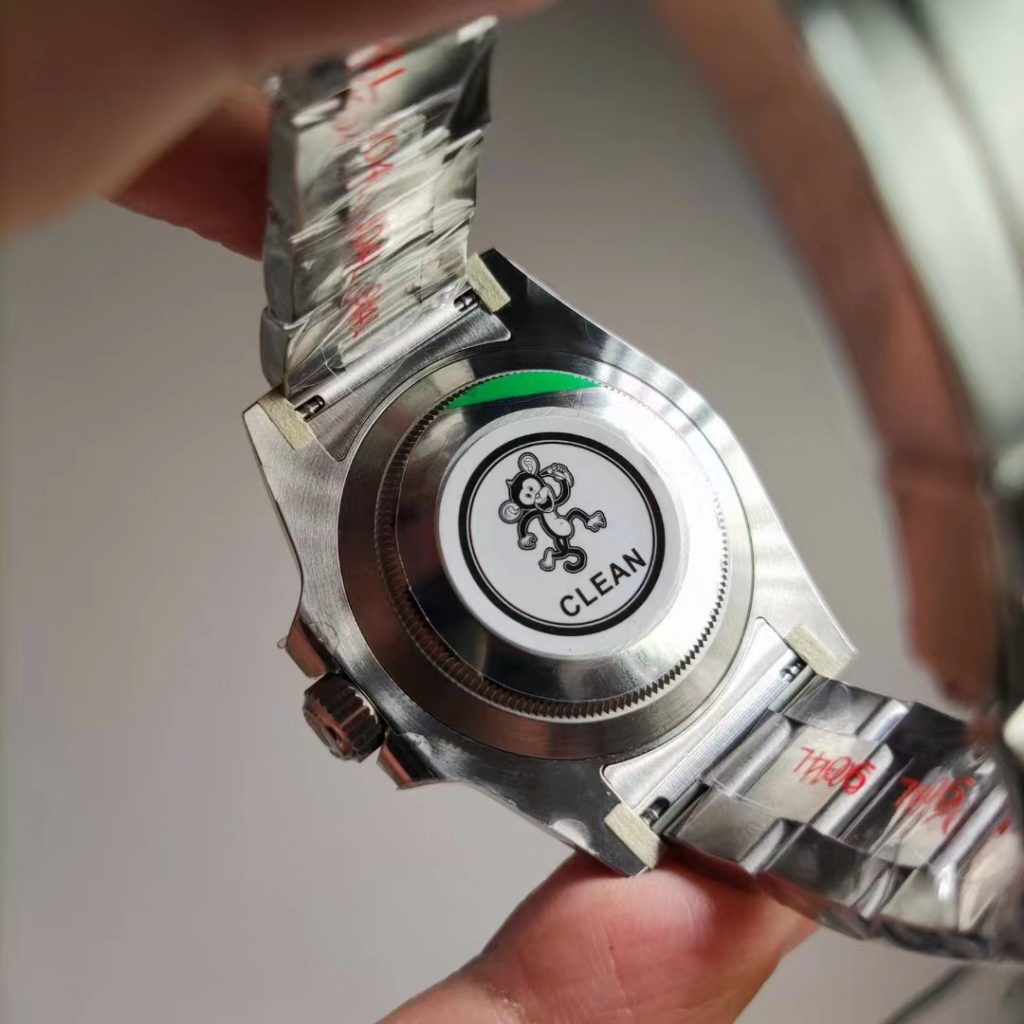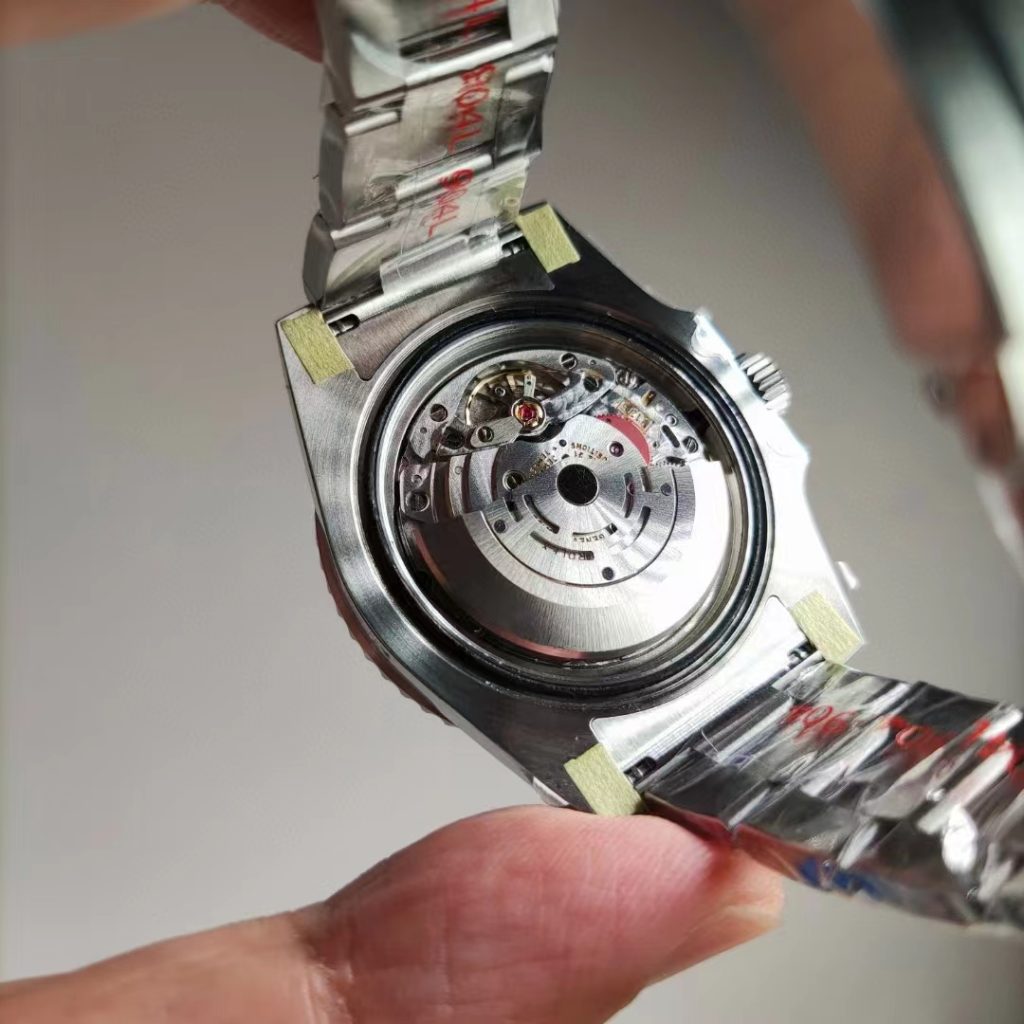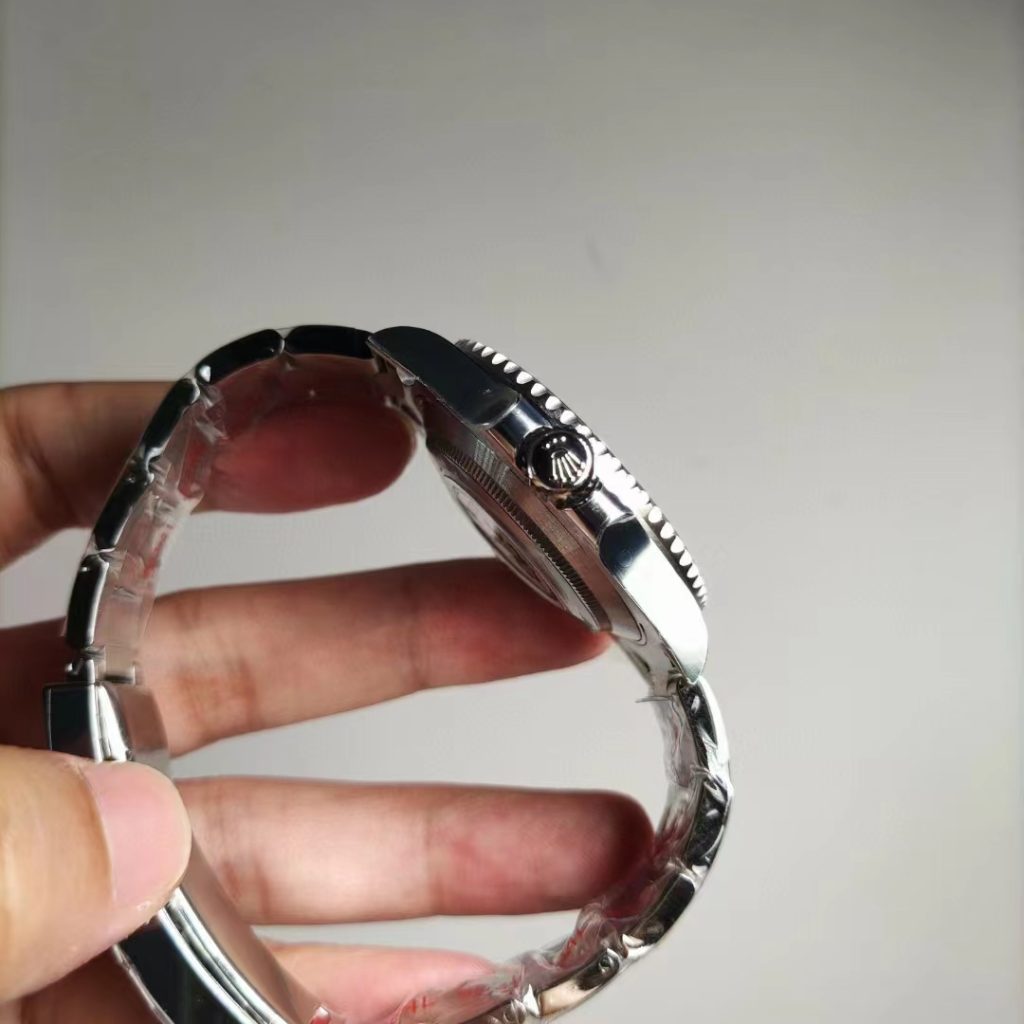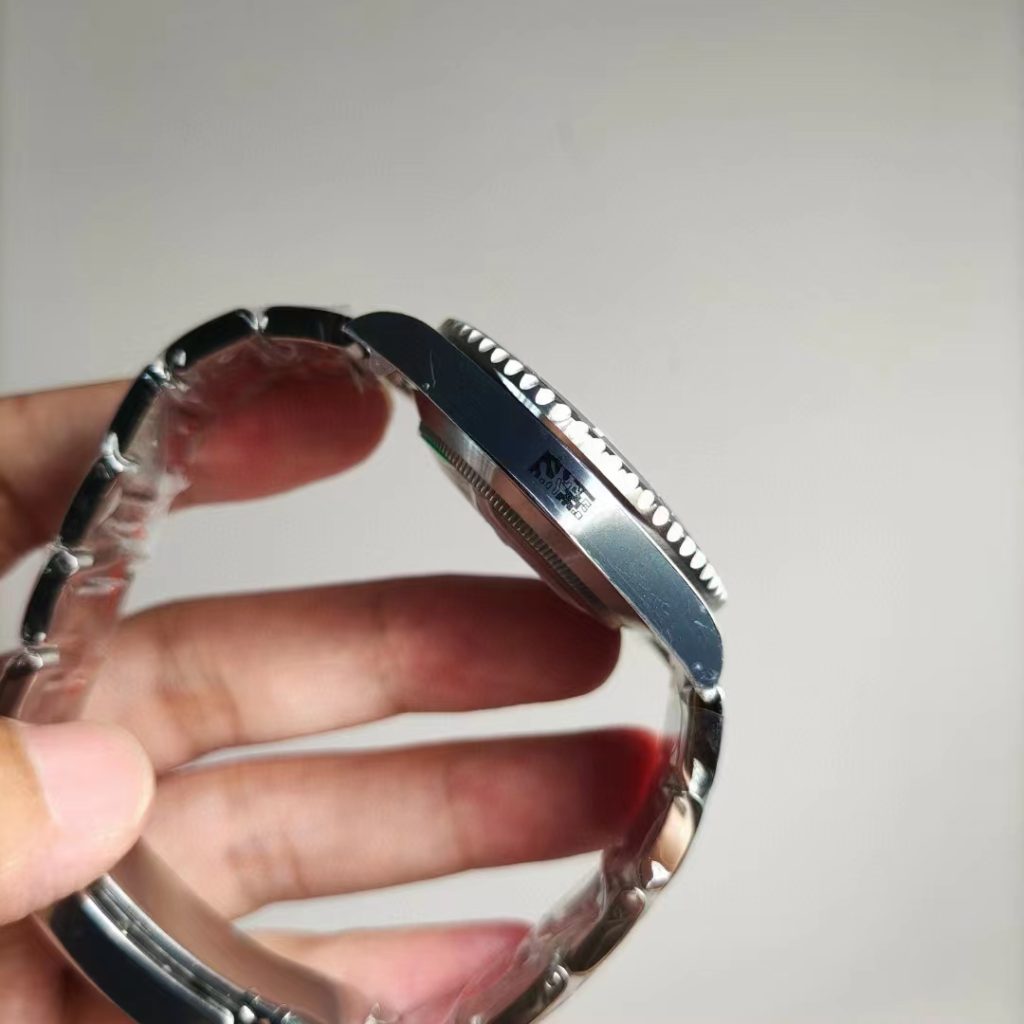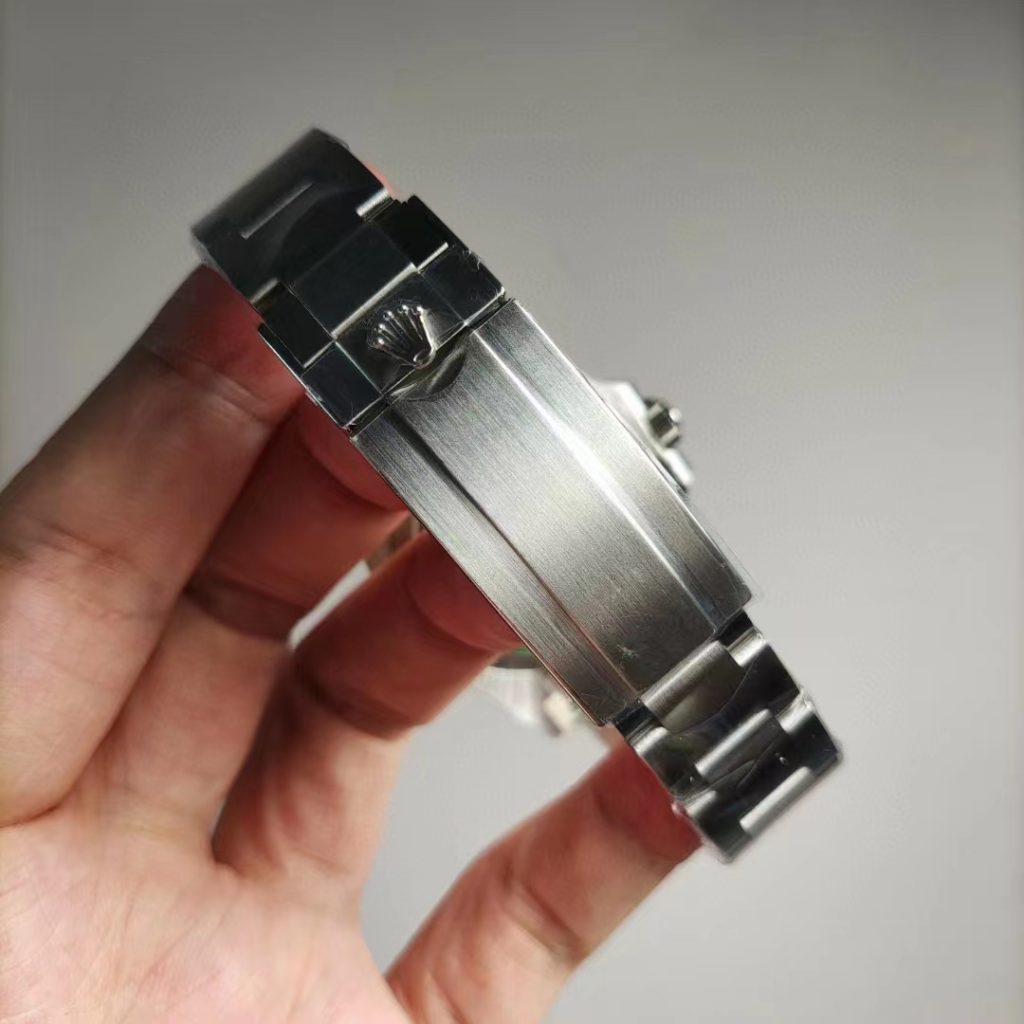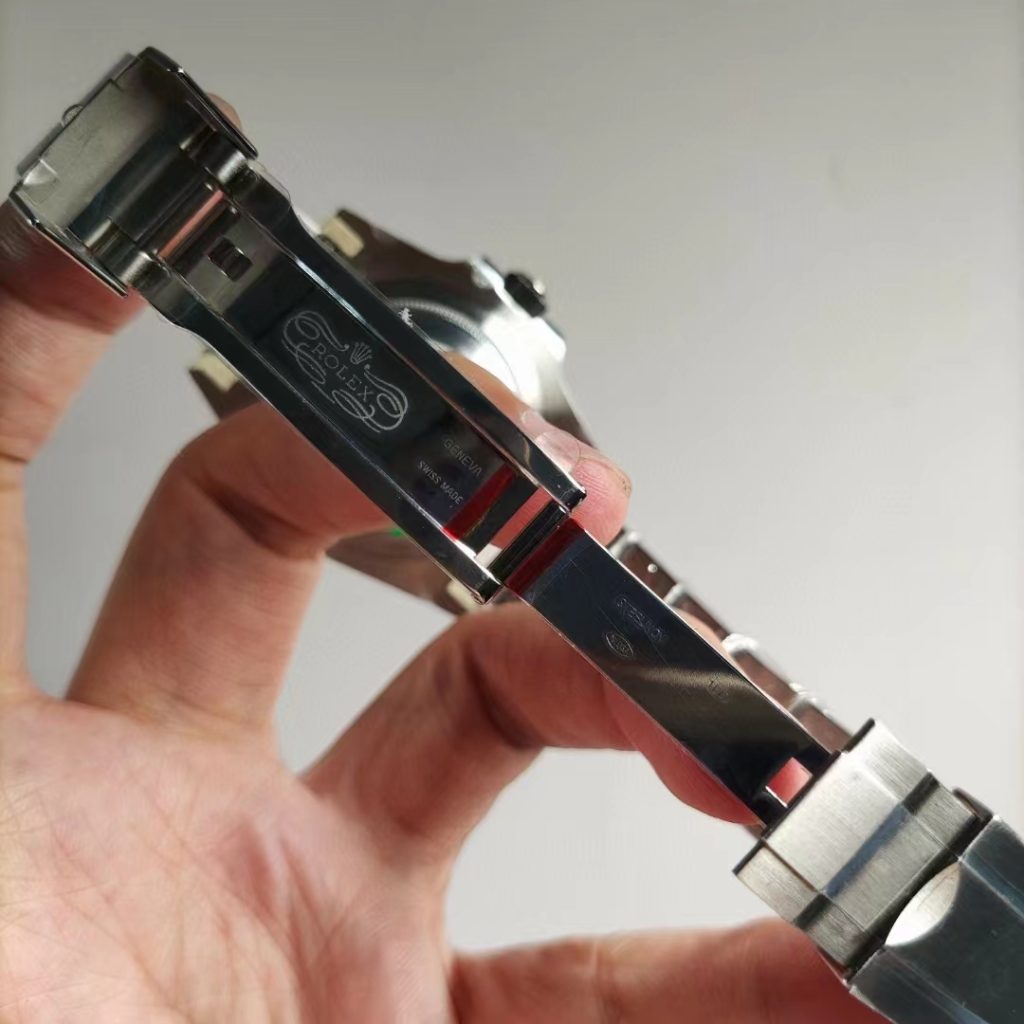 3.Clean Factory Submariner 116610LV
This watch deserves a position in the list. 40mm green Submariner 116610LV, I only recommend the one made by Clean factory. First, Clean is a factory that specializes in making ceramic bezels for Submariner, they did not make replica watches before, but they had been famous for making ceramic bezels, especially the green ceramic bezel used by the Submariner 116610LV, which is considered to be the best green ceramic bezel in our market. About the replica Submariner 116610LV, VS factory also makes a top quality one, but I still recommend the Clean version, we should respect the big contribution Clean has made in the development of super clone Submariner.
4.Clean Daytona 116519 Grey
Now Clean factory has a large collection of Daytona, for the models with rubber band, this 116519 is the best-looking one and also the most popular one. The watch uses a super clone 4130 movement with fully working chronograph function, another selling point of the watch is its rubber band, which is not like the one on the Daytona made by other factories, the rubber band made by Clean is the best and has a very comfortable wearing experience, by the way, Clean offers different length combinations for the rubber band to meet wrist with different size.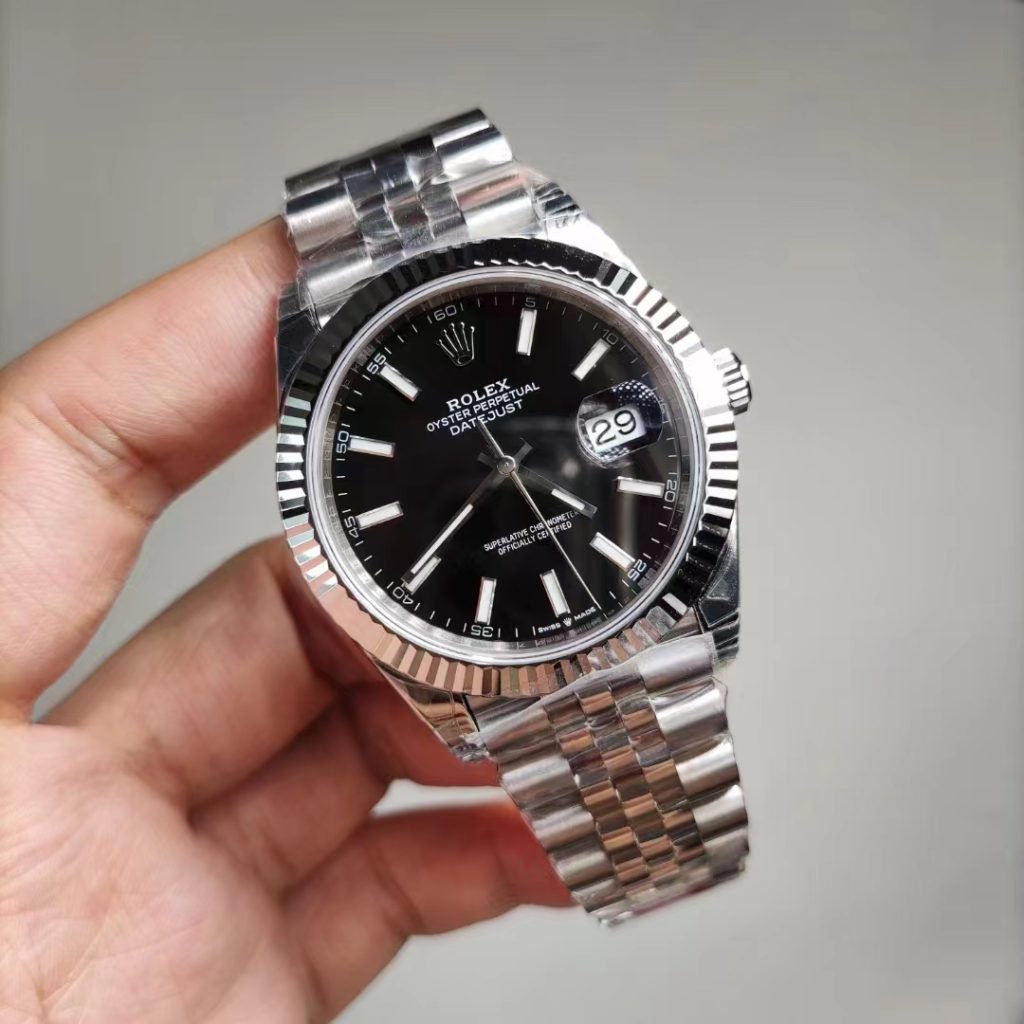 5.VS Factory Datejust 41mm Jubilee Black
VS factory has published a lot of Datejust II models, besides this black one, other colors like blue, silver and gray also popular. Clean also makes this black one, both factories make the Datejust with real 904L stainless steel, but VS uses a better 3235 movement that features a longer power reserve. More people choose the Datejust 2 from VS. It is not strange that all watches are coming from Rolex in top five best sellers.
6.APS Factory Royal Oak 15400 V3
The replica AP Royal Oak 15400 is always a hot watch in our market, I recommend two factories, ZF and APS, both make the best. But after the release of V3 edition from APS factory, I suggest you buy from APS now. Its clone 3120 movement is closer to genuine AP 3120 calibre, it is the most authentic super clone in-house 3120 movement in our market.
7.PP Factory Nautilus 5711 Blue V4
PP Factory, also called PPF by us, its Nautilus 5711 replica is the best-selling replica Patek Philippe watch. In my opinion, both 3K factory and PP factory make the best Nautilus 5711 replicas, PPF is the first factory to make this blue dial in a correct color that is closest to genuine watch, now its version has been updated to V4, considering the Nautilus 5711 usually out of stock from 3K, I recommend PPF first.
8.VS Factory YachtMaster 42mm
Another Rolex, yes, I won't be surprised if they are all Rolex watches in this list. This replica YachtMaster in 42mm is very popular in the last two years, the best one is made by VS factory. JVS and GM factory also make this watch, but the clone 3235 movement made by VS is the best. However, you can not get this watch immediately if ordering from VS, you need to wait for several days, JVS and GM usually have the watch in stock.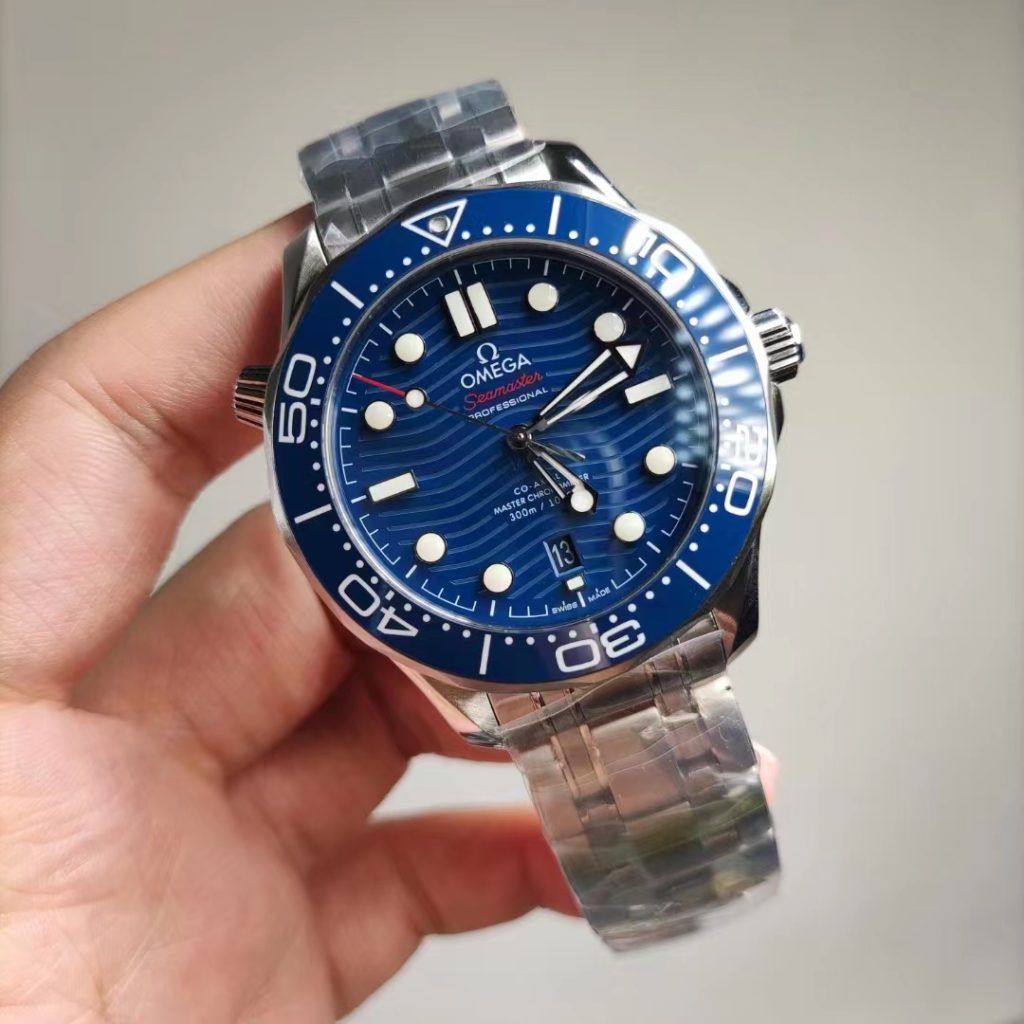 9.VSF Seamaster Diver Blue
Now the Seamaster from VS factory finally becomes the flagship model of VS factory, before in the top ten list, there would be several Panerai models, but this time no Panerai watches, in 2022, the need for Panerai replica watches in our market greatly decreased. But the replicas of Omega Seamaster from VS factory still very hot, just like the time before the closure of VS two years ago. Now VS factory back to the industry again and their business back to normal, the orders of VS Seamaster 300m Diver blue immediately increase.
10.Clean GMT-Master II Batgirl
I learned its name from readers, Batgirl, it is the GMT-Master model with black/blue ceramic bezel and jubilee bracelet. Several factories are making this replica GMT-Master, besides Clean, V9 and GM are two other factories I also recommend, but Clean makes the best one, if you consider its high price of Clean, the versions from V9 and GM are also good. The Batman and Batgirl, both are super clones from Clean, Batgirl, the genuine watch uses a 3285 movement, while on the replica, it is engraved with "3186" on the movement plate, I still hope Clean can correct this even people won't open the case back.