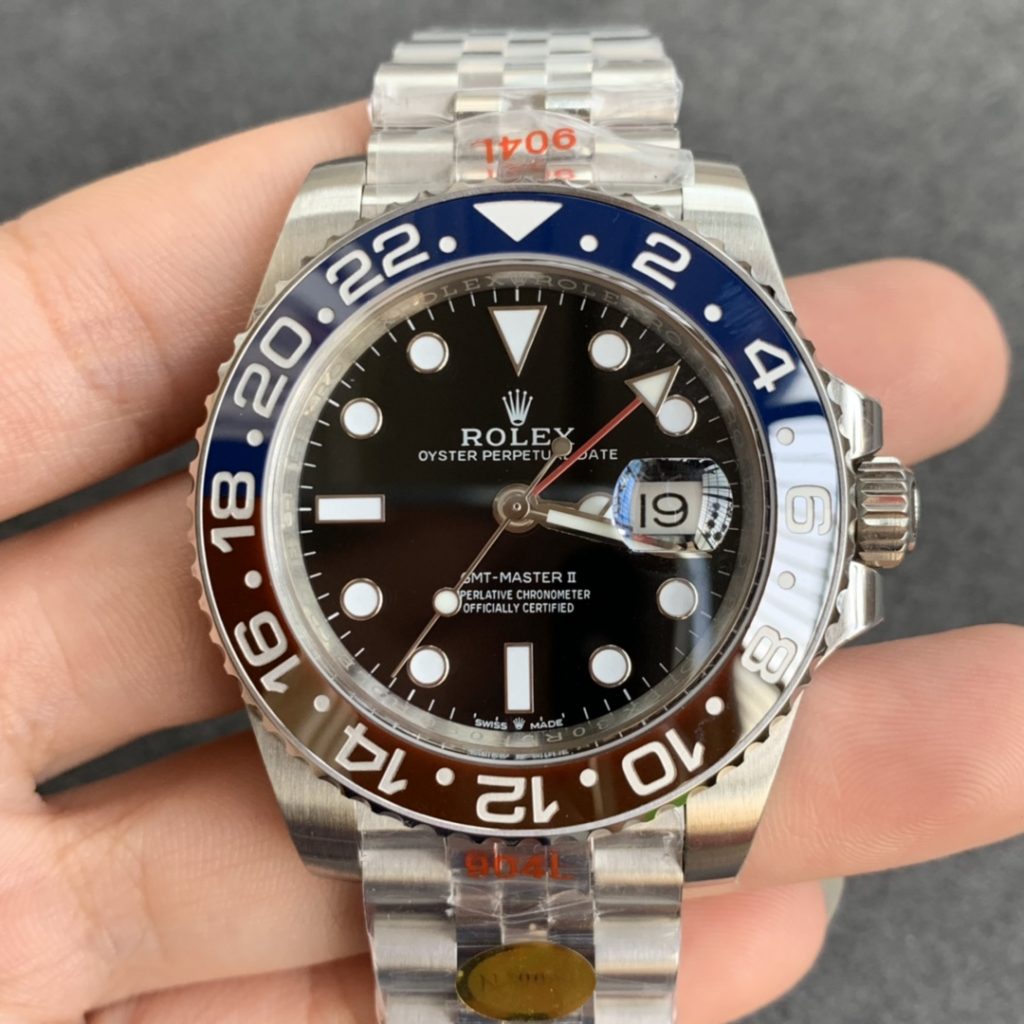 Today, I was just back from our traditional Mid-Autumn Festival, it is time to share the latest news in our watch industry, within these days, there were a lot of new watches published in our market. For example, Noob published Super Clone 4130 Daytona V3 edition and GMT-Master II 126710 Blue/Red, OM factory unveiled a lot of Audemars Piguet Royal Oak watches, VS factory made some stunning Omega Seamaster watches, etc. Among these new watches, the most attractive should belong to the GMT-Master II made by Noob factory.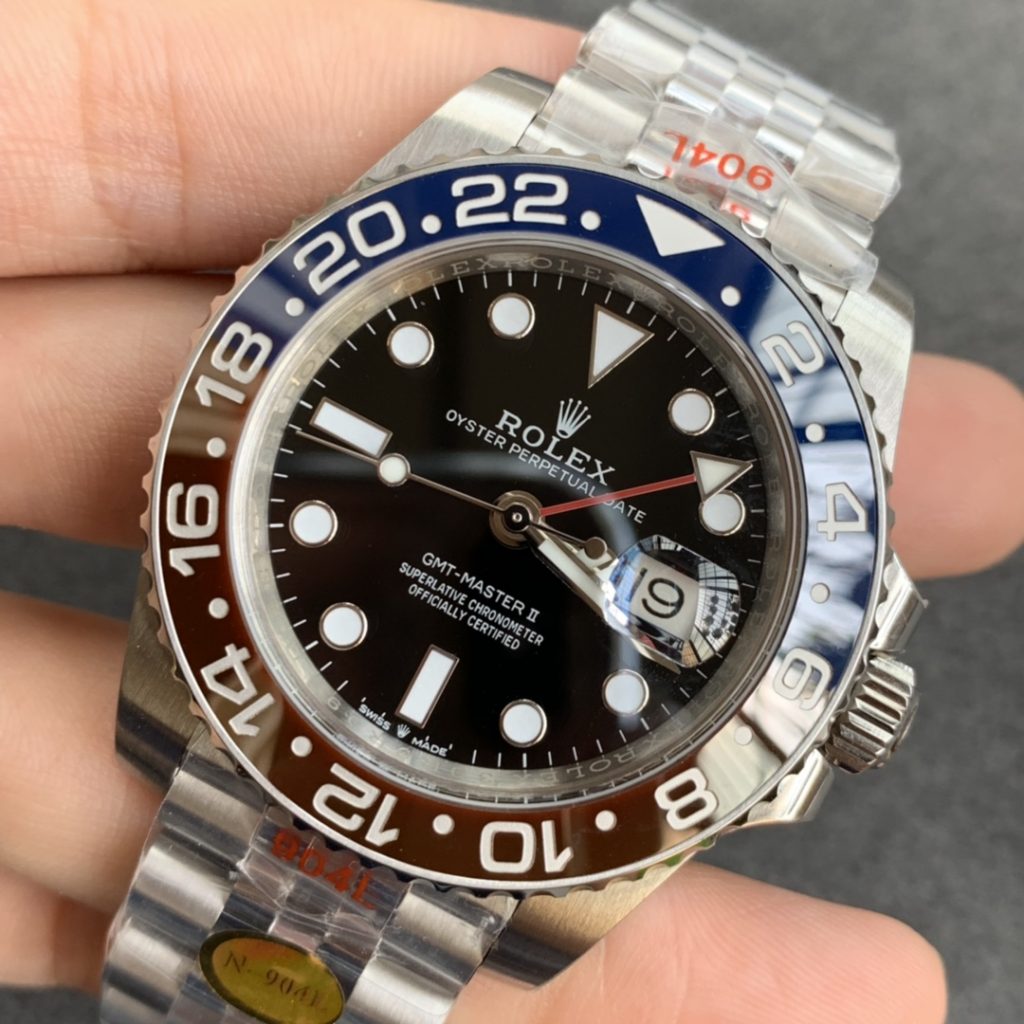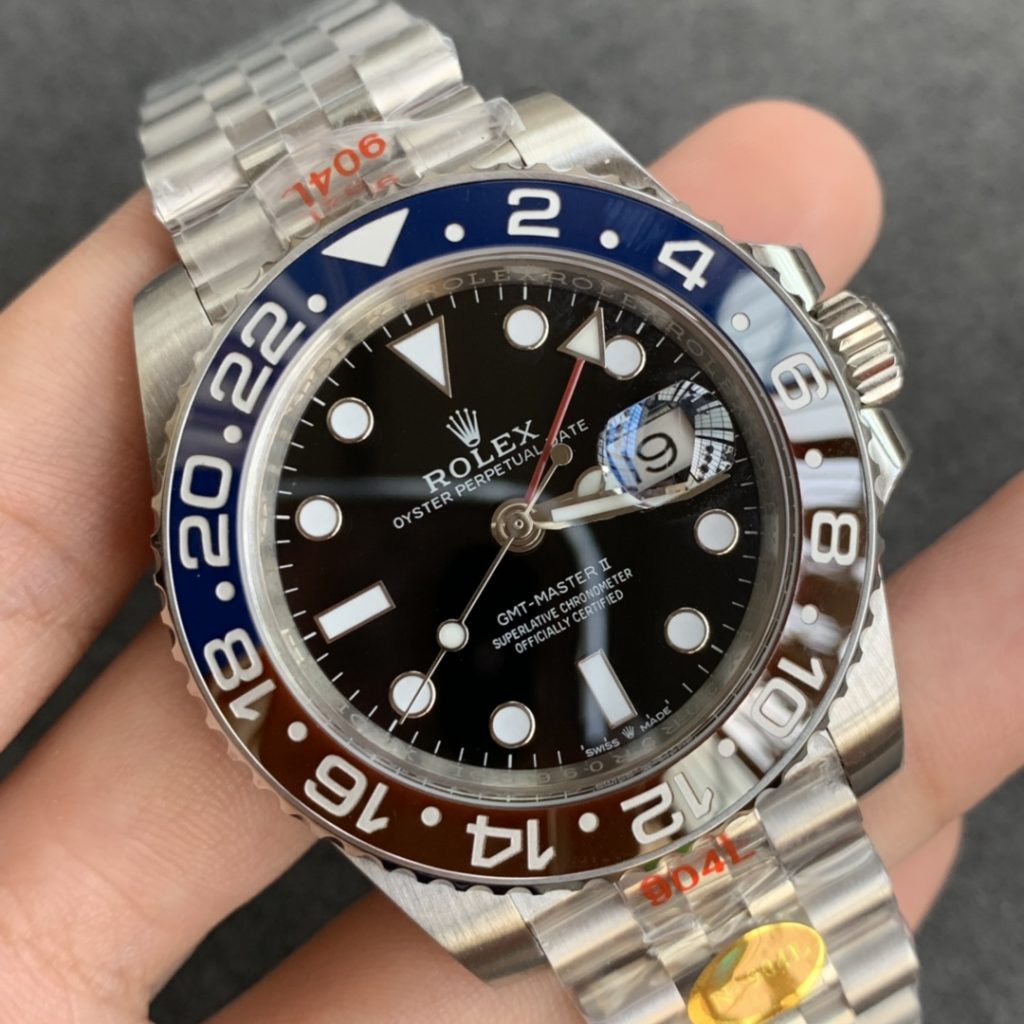 At the beginning of 2019, Noob only published one Rolex GMT-Master II, that is Blue/Black 116710BLNR, that is the only one GMT-Master II from Noob made with 904L stainless steel. After that, Noob put their emphasis on Daytona watches, in September, the Daytona products with 904L stainless steel and Super Clone 4130 movement have been upgraded to V3 edition, we must admit that currently Noob factory has the best replica Daytona. However, in researching and developing other Rolex models, especially GMT-Master II, Noob has fallen behind other factories like GMF. However, the 126710 Blue/Red GMT II which Noob just published saved face for them.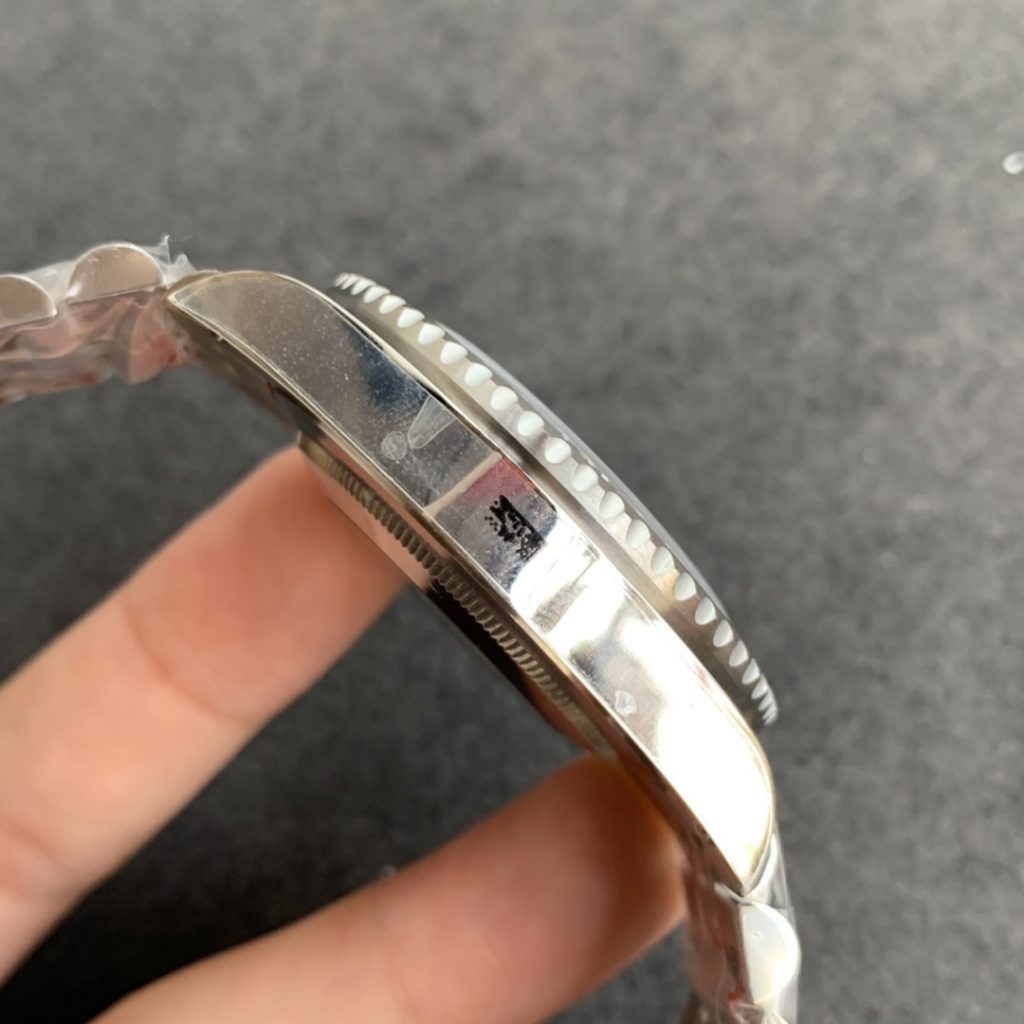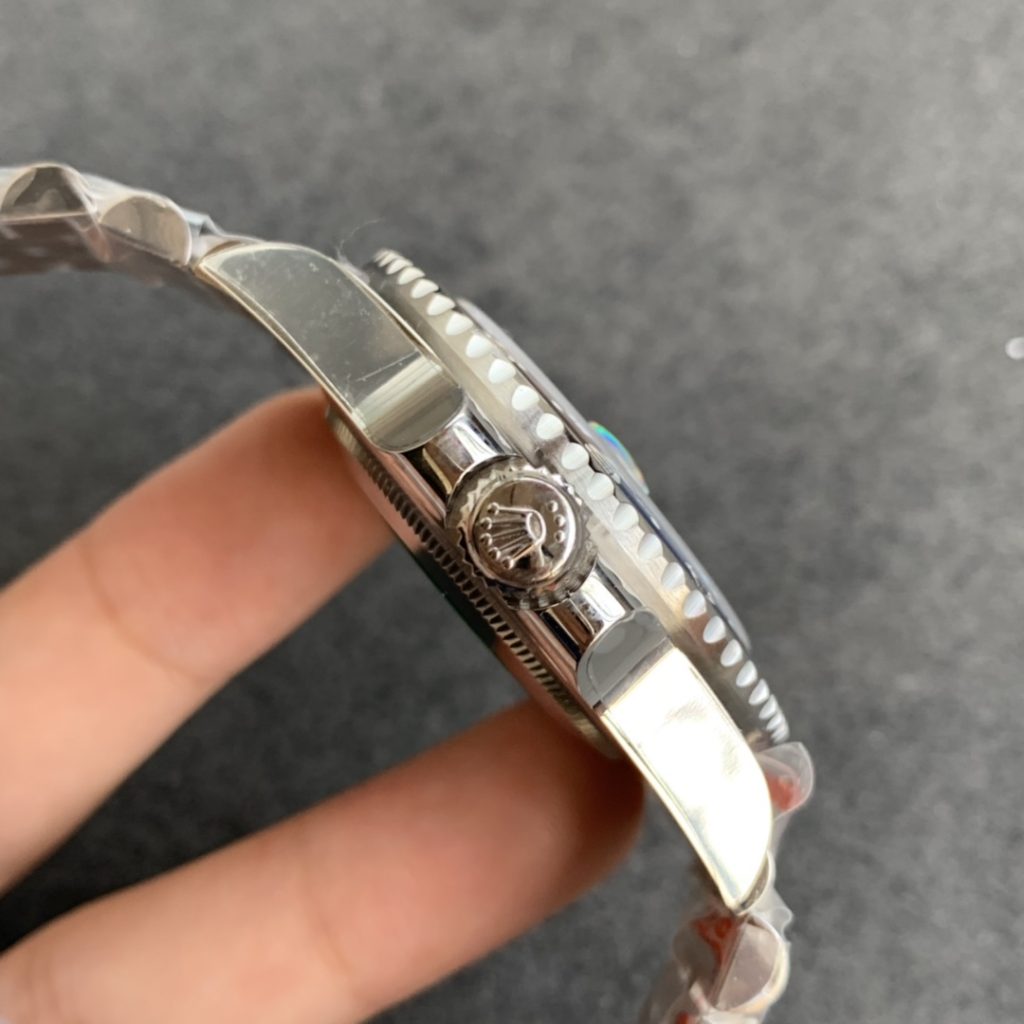 In the past several years, Rolex GMT-Master Batman 116710BLNR has always been the most popular GMT watch. Till 2019, a lot of new Rolex GMT-Master II models were published, there were also a lot of factories manufacturing GMT-Master II, however, among so many watch manufacturers, no one is able to make them with 904L stainless steel and the same Rolex movement at the same time, except Noob. So, even you need to wait for a bit longer to get your ordered watches from Noob, sometimes it is worth to wait.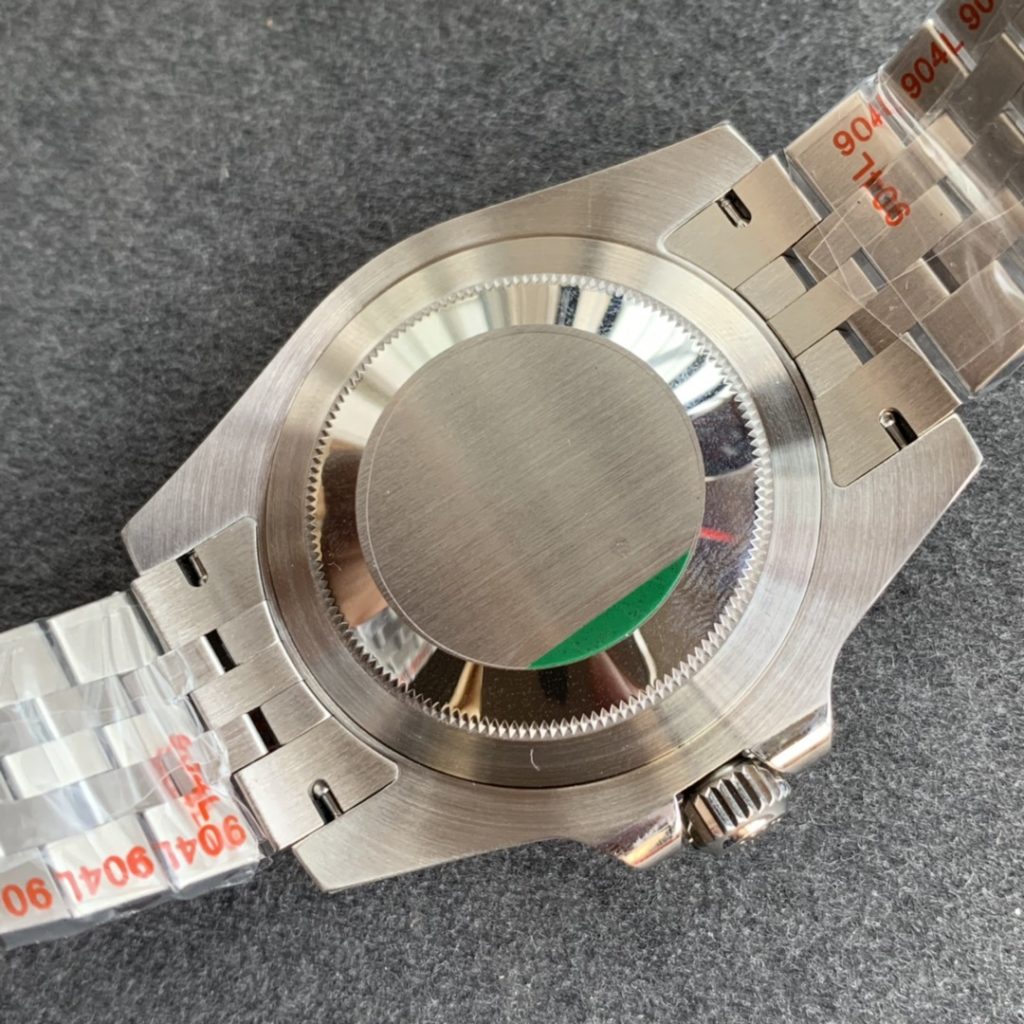 Now, back to the review of this GMT-Master II, like other GMT-Master II from Rolex, this one is also measured to be 40mm in case diameter, the case thickness is 12.5mm. Both case and jubilee bracelet are made of 904L stainless steel, the bezel uses high quality ceramic material, it is in blue/red color, actually the red looks like brown, the bezel markers have platinum coating that will never fade. About movement, Noob installed a clone 3285 in this replica Rolex GMT, this is the first 3285 movement in our market that has correct hand stack and adjustable hour hand, its functions are completely the same as genuine Rolex 3285.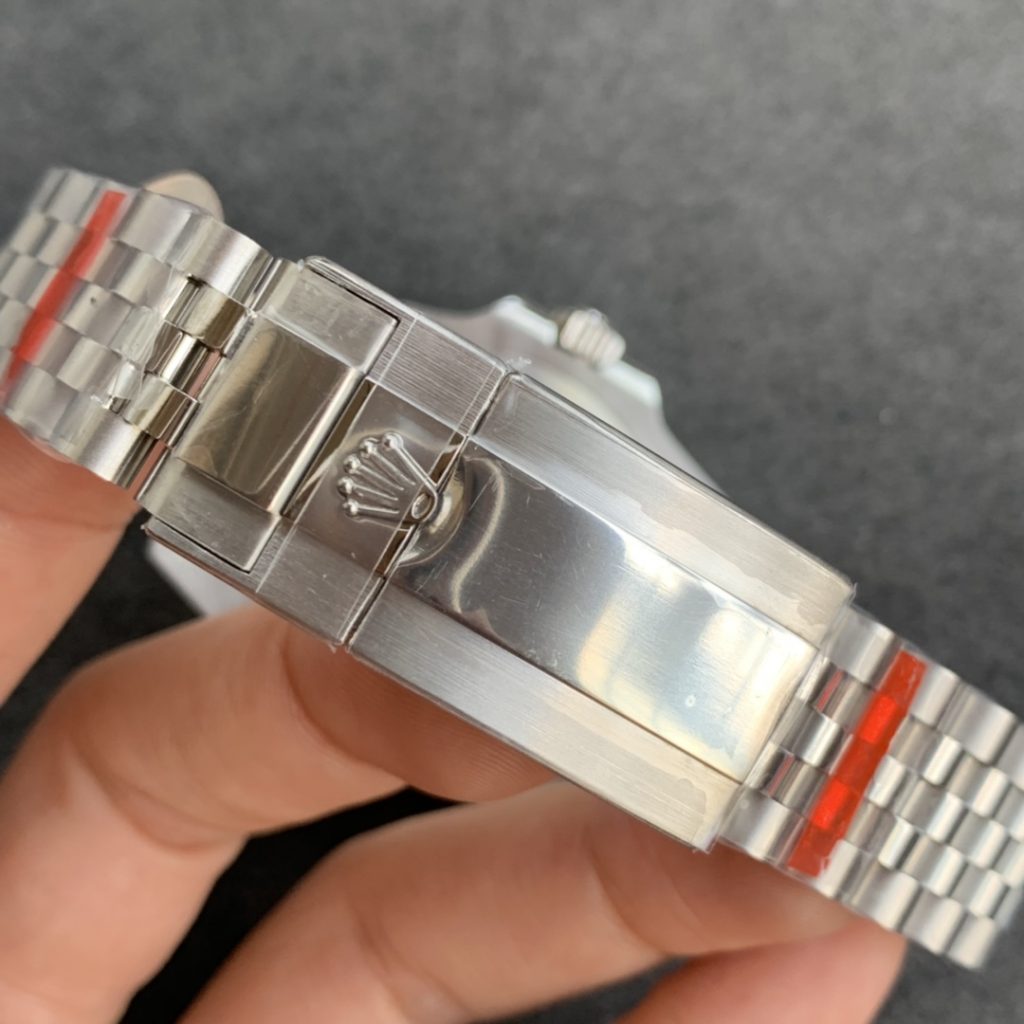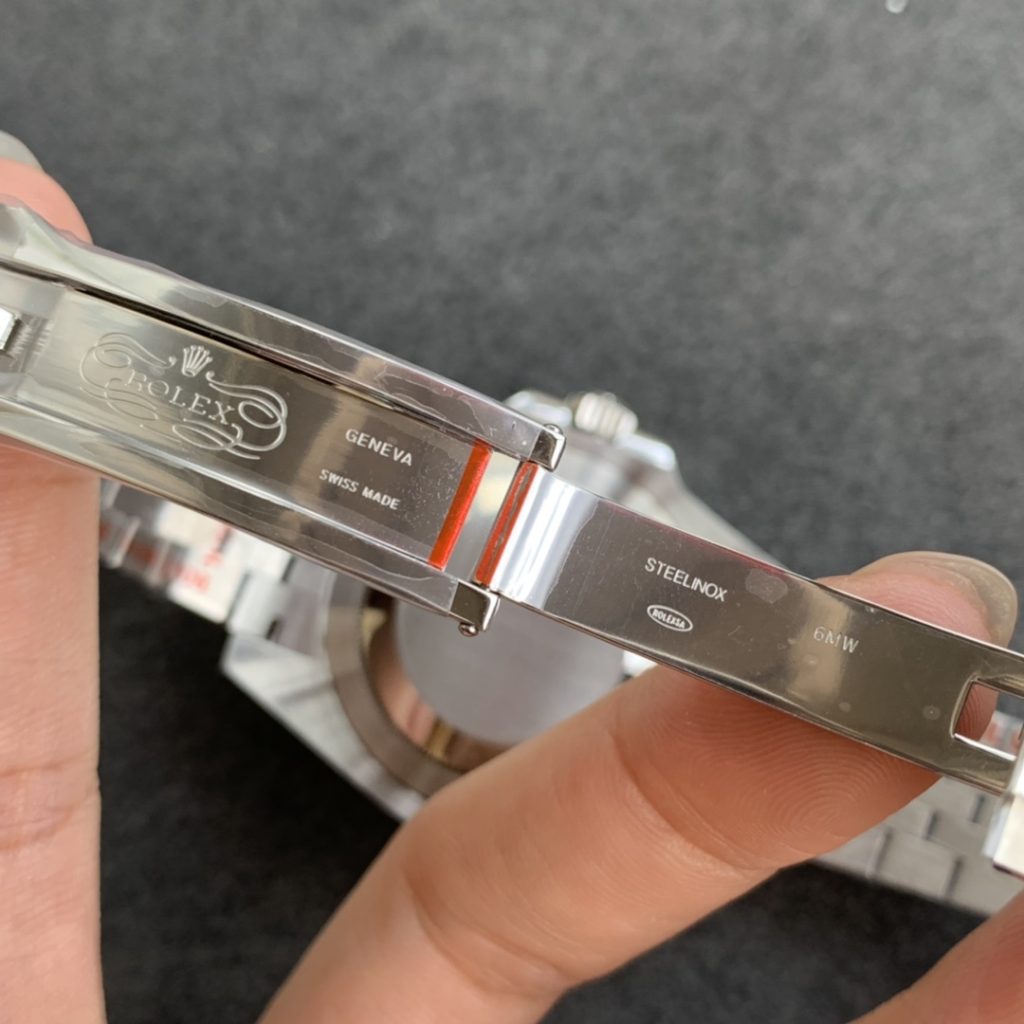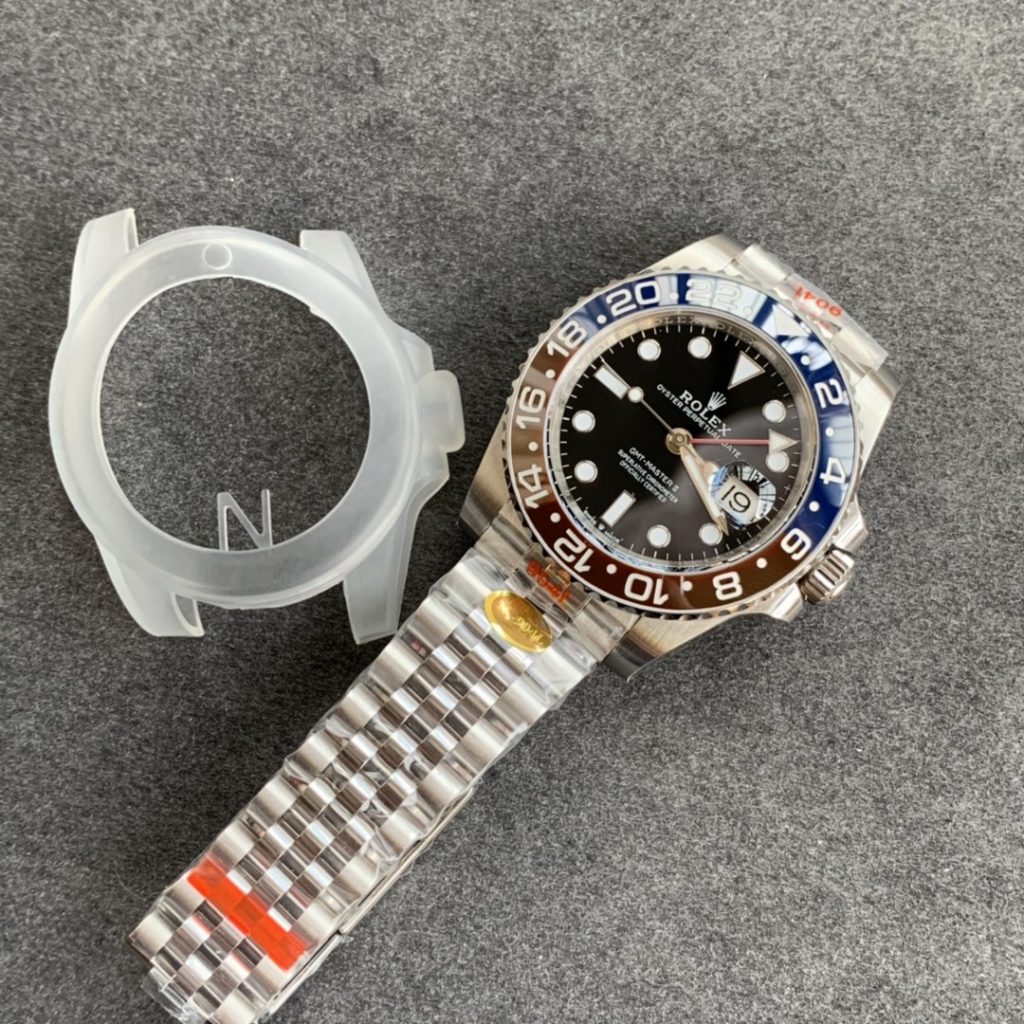 Noob's Rolex products are in good quality, some models represent the highest watch-making level in our market, some models have become the legend, for example, the black Submariner 116610LN. About this GMT-Master, if you pursue perfection in case design, dial details and even movement function, then choose from Noob. However, as I said before, the GMT-Master with Super Clone movement from Noob is not that stable, my clients who bought Noob GMT-Master before now all had some issues on their watches, what I want to say is that Noob still has not developed one movement for GMT-Master that is as stable as the Super Clone 4130 for their Daytona products.