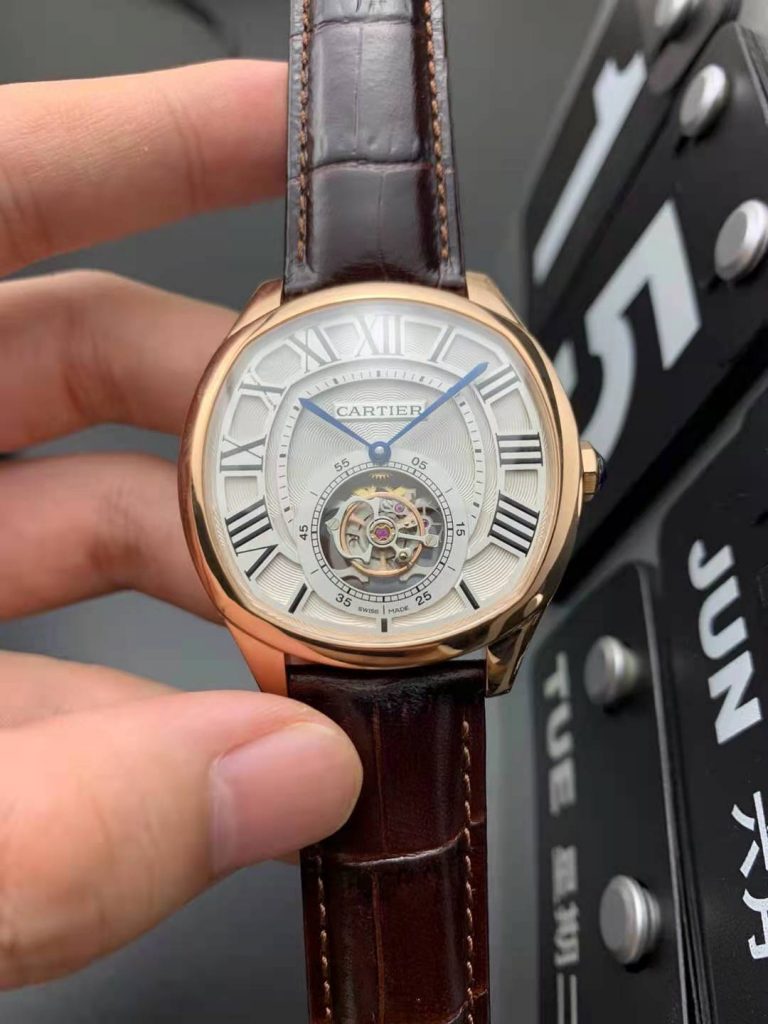 When talking about tourbillon watches, I will think of BBR and JB factory in our market, both are two famous manufacturers here that specilize in making top quality tourbillon watches, especially JB, their tourbillon watches have been very popular among watch fans all over the world.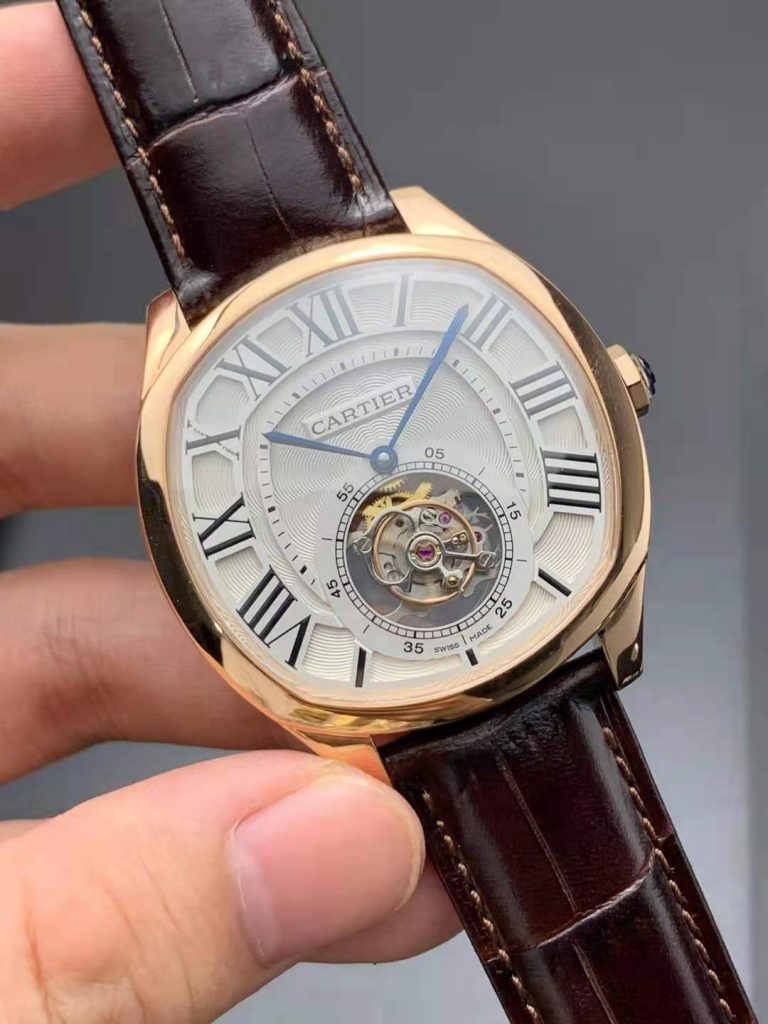 Today, I want to show you a Cartier tourbillon watch made by BBR factory, It is from Drive de Cartier collection. I think the replica has two selling points, first, the movement. It uses a real tourbillon movement, you can see the flying tourbillon device at 6 o'clock, which is in the big opening window. With tourbillon movement, the replica watch is very accurate, and the power reserve of the watch is also much longer than other watches, a few clients who ordered tourbillon watches told me that they do not need to wind it with 48 hours, while for an automatic watch, even it comes from big factory like ARF or Noob, you need to wind it each day to keep accurate time.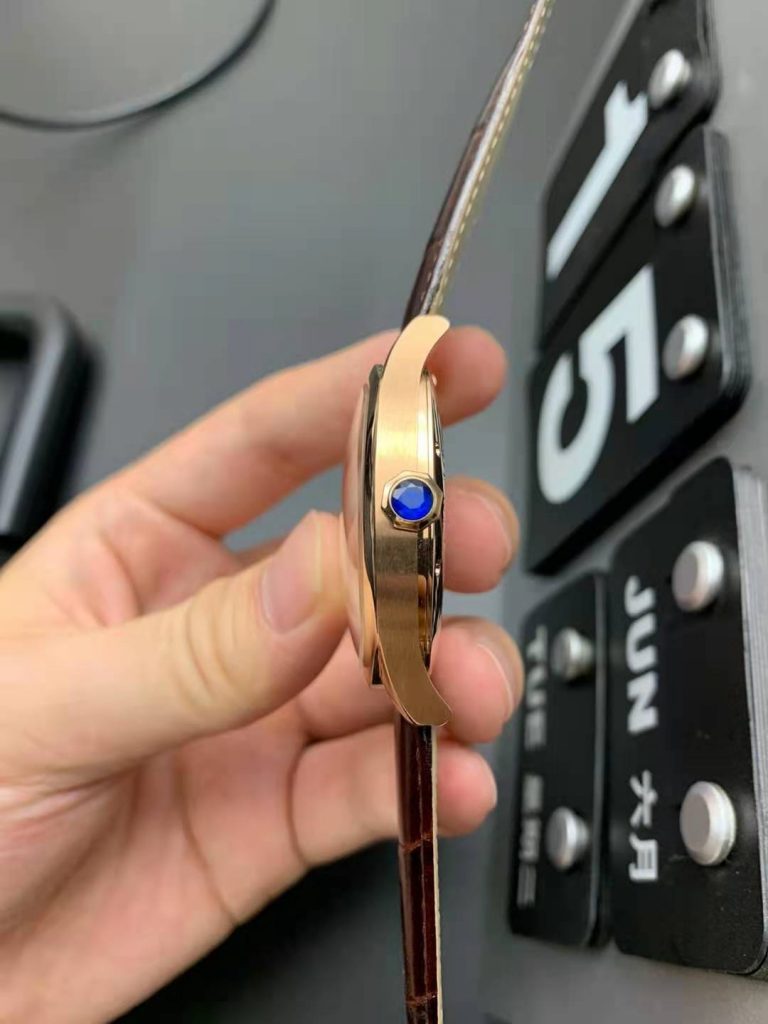 The second selling point is its style. The case is in rose gold tone, which perfectly matches with the brown leather strap. The 18K rose gold on the case makes the watch look very luxury, the brown leather strap is a great addition to this luxuriousness, you can also ask for your dealer to install a higher quality leather band that is made with real alligator leather, it won't cost you too much, and the real alligator leather band will completely enhance your temperament when wearing this watch.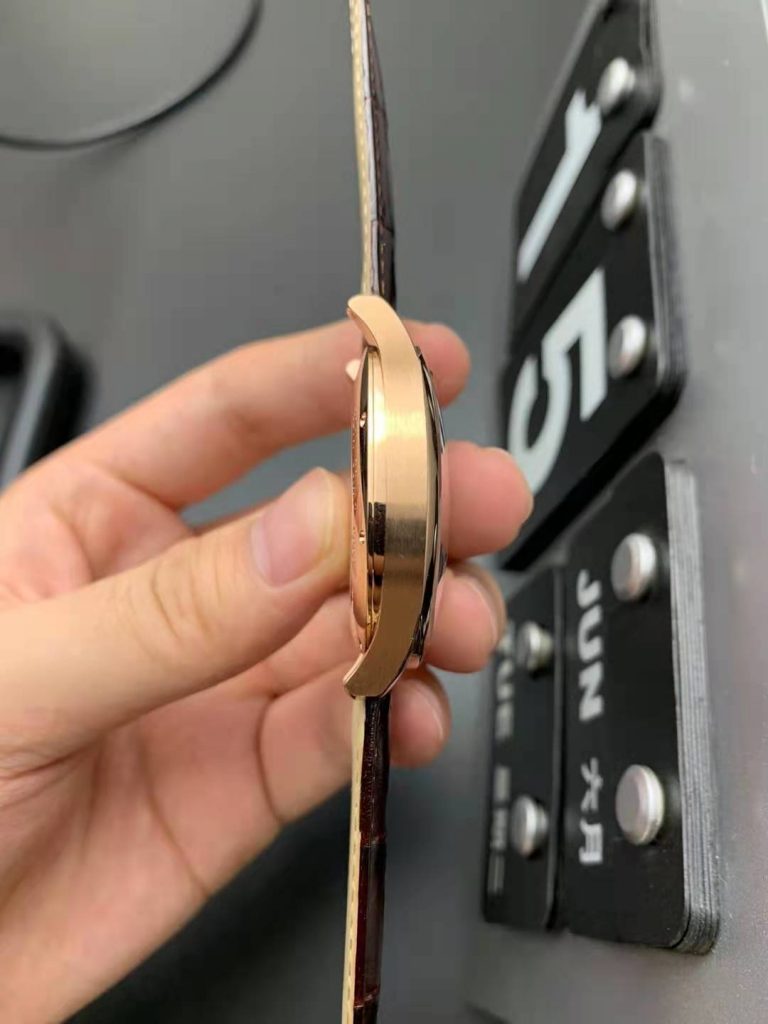 By the way, this good-looking luxury replica Cartier watch is sold at under 800 USD, for most tourbillon watches in our market, this is a very reasonable price.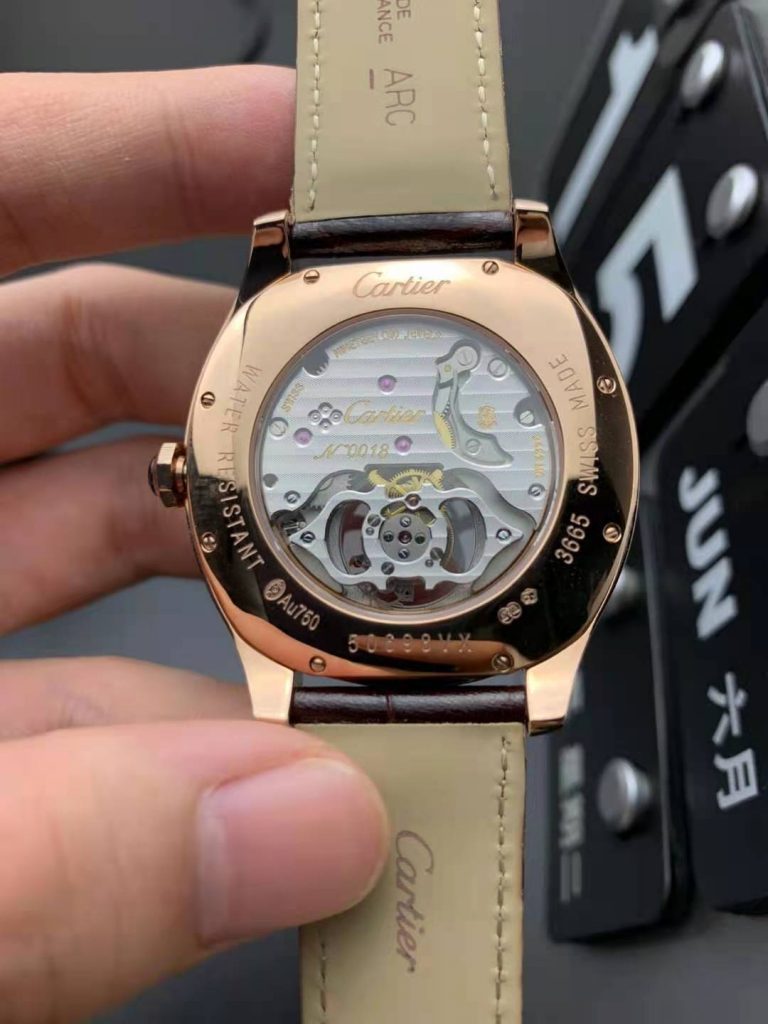 Now, because of special situation here, the process to order from some factories may take much longer than before, such as ordering from ARF, GMF, Clean Factory and ZZ Factory will need to wait longer than before.