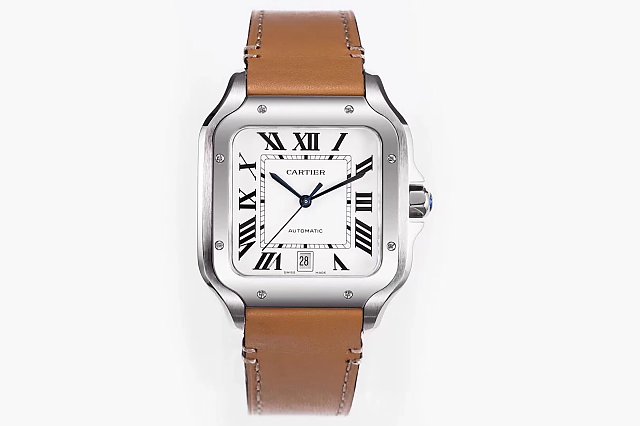 The latest Santos 100 watch from Cartier in 2018. It absolutely has some special features, please read the following article, you will find it has some interesting places. The replica Cartier watch is made by KOR, which is a new factory in our watch market, it is not very familiar to us, I suppose this is the first high quality replica watch they made. There are two big selling points of this replica, first, the case is much thinner than other Cartier Santos watches, second, the usage of quick end links change system makes the wearer remove and install the strap quickly.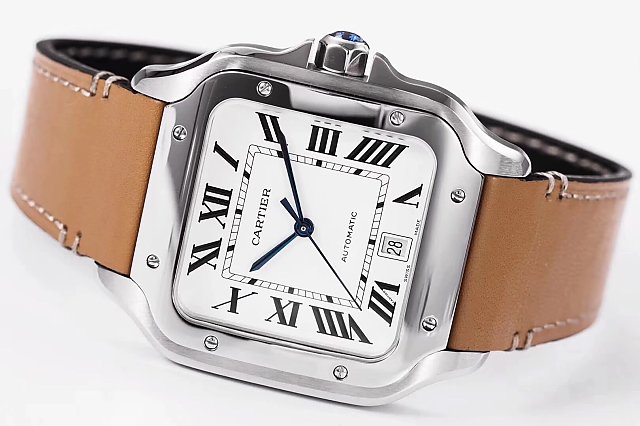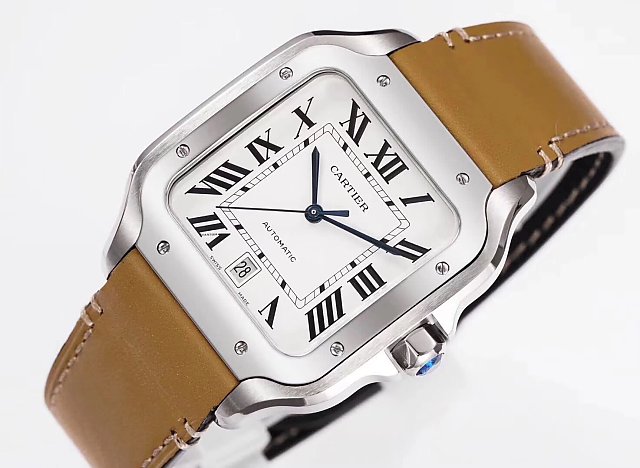 The case is in size of 40mm*47.5mm, but the thickness is only 9mm. The case is made of 316L stainless steel, in brushed finish. The bezel has eight screws. View the case from its side, it has a smooth linear design, on the top of the crown, there is one blue sapphire embeded, its color is very close to genuine Santos watch. The case is thin, a lot of people like such type of case, because they think it is very comfortable to wear, but in my wearig experience, I like big watch with thick case, it will give me a steadfast feeling.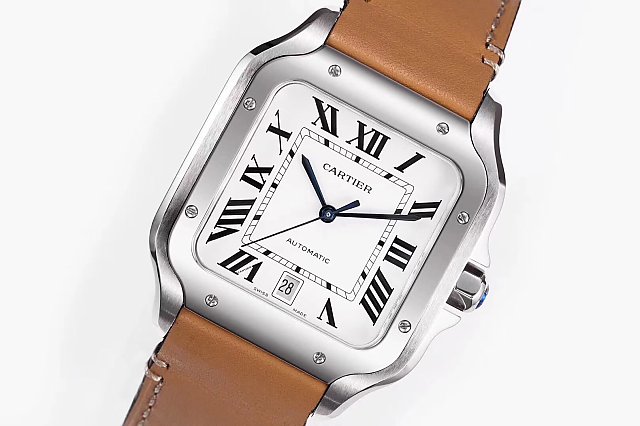 White dial features Cartier's iconic Rome hour markers in black color. On the center of the dial, there is a small square dial with minutes scales. Central hands are in blued steel, the long and slender second hand runs smoothly across the whole dial. Check the Rome hour marker "VII" carefully, it has the secret "Cartier" signature in the "V" at 7 o'clock.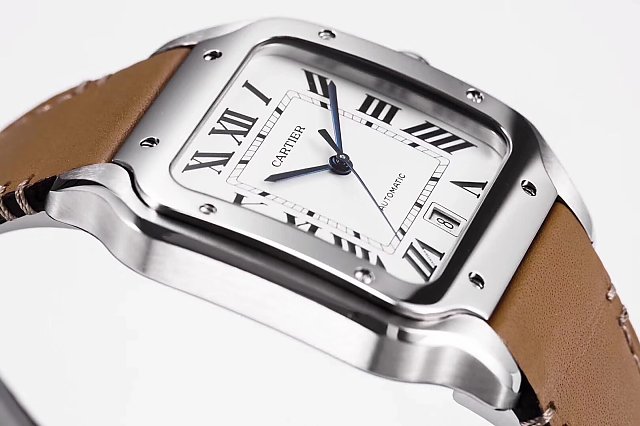 Now it comes to the second special feature of the replica Cartier Santos watch. It is the quick end links change system. Please check the end of the brown leather strap, you just need a light press, the leather band will fall off from the case head. Easy and fast. The brown leather band looks very nice on the watch, with white hand stitching. On the back side of the band, there are Cartier signature and other information.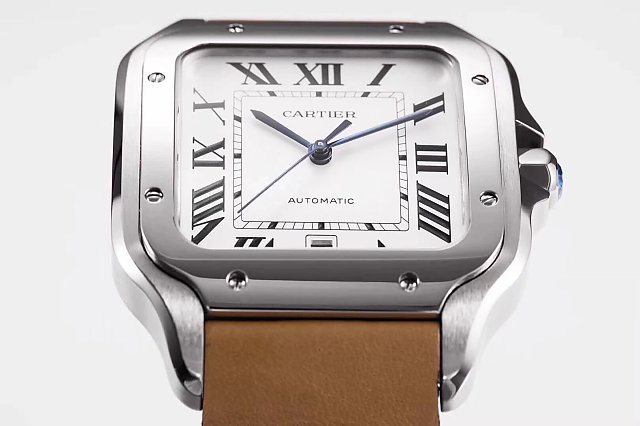 Inside the case, the replica is equipped with a genuine Japanese Miyota 9015 movement, which could offer extremely high accuracy and stability. Among so many movements used in replica watches, Miyota 9015 has the lowest repairing rate. The Santos is an art work that combines modern design and classic Cartier's traditional features, KOR presents such a beautiful replica with advanced improved watch-making technology.