This replica watch was launched in July by V6 factory. It is an all black watch that features full ceramic on case. Black case, black leather strap and black dial, which features white lume material, highly readable at night. The Panerai Radiomir Black Seal PAM 292 replica watch is truly 1:1 imitated, Superlumed dial uses genuine C1+C3 lume materials, it emits strong green light in the dark place. There is a small Human Torpedo, Maiale or Pig logo at 6 o'clock on the dial, just like the gen. The best PAM replica I have ever seen just like the PAM 111 and PAM 105 published before.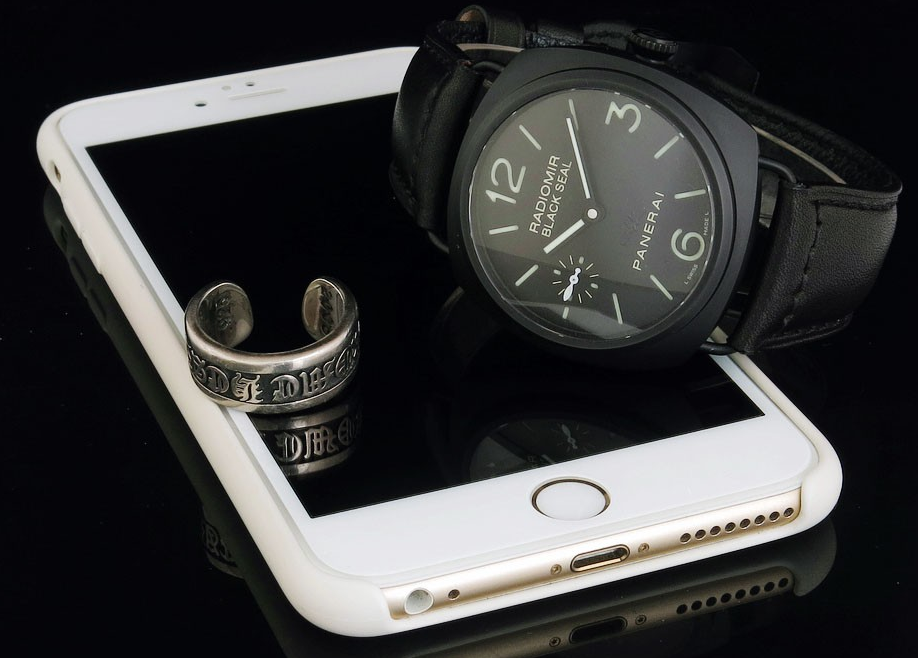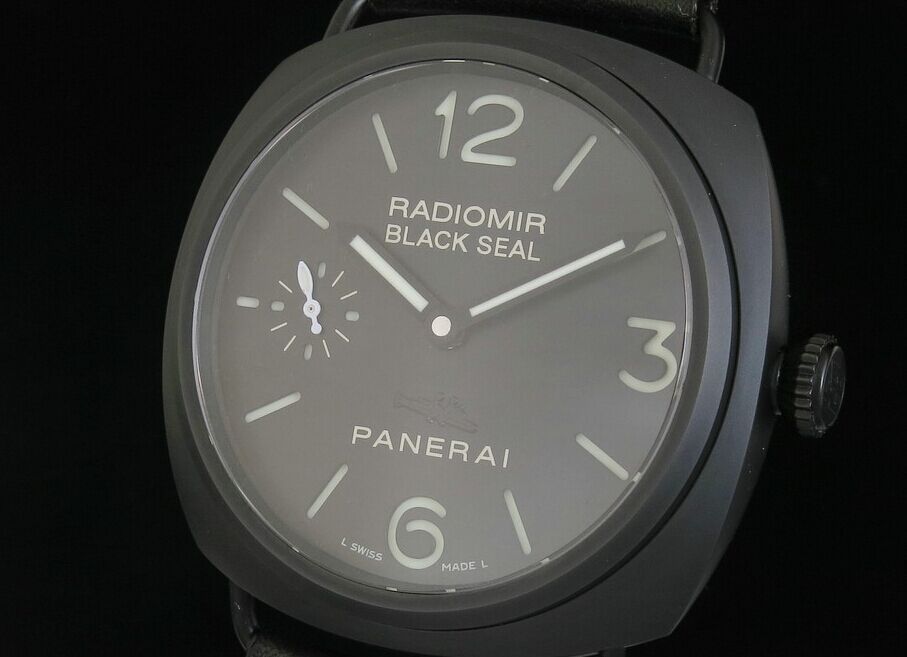 The case has the same construction as genuine, it is 1:1 imitatted and matt black finished, never spot as a fake because the case has the same color tone as the original PAM. The front glass is sapphire crystal, featuring colourless AR coating as per the genuine, solid case back is engraved with details, including Serial Numbers, OFFICINE PANERAI words, etc. Open the caseback, you can see beautiful fish scales inside, there is an Asian ETA 6497 movement lying inside, the movement is beautiful, it has obvious edges and corners, blue and pink jewels decoration, actually, the Asian 6497 is one of the best cloned movements used among replica watches.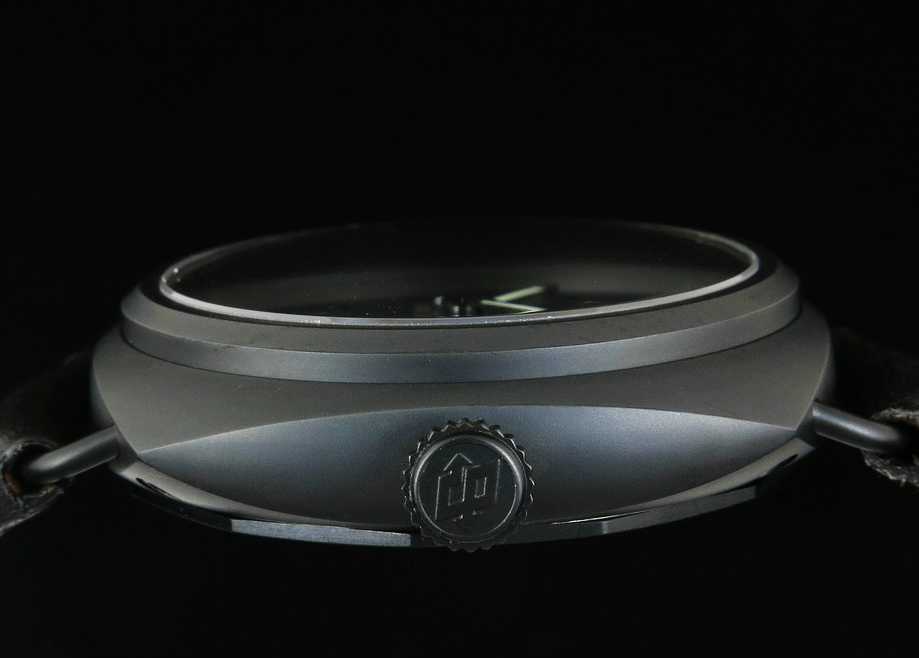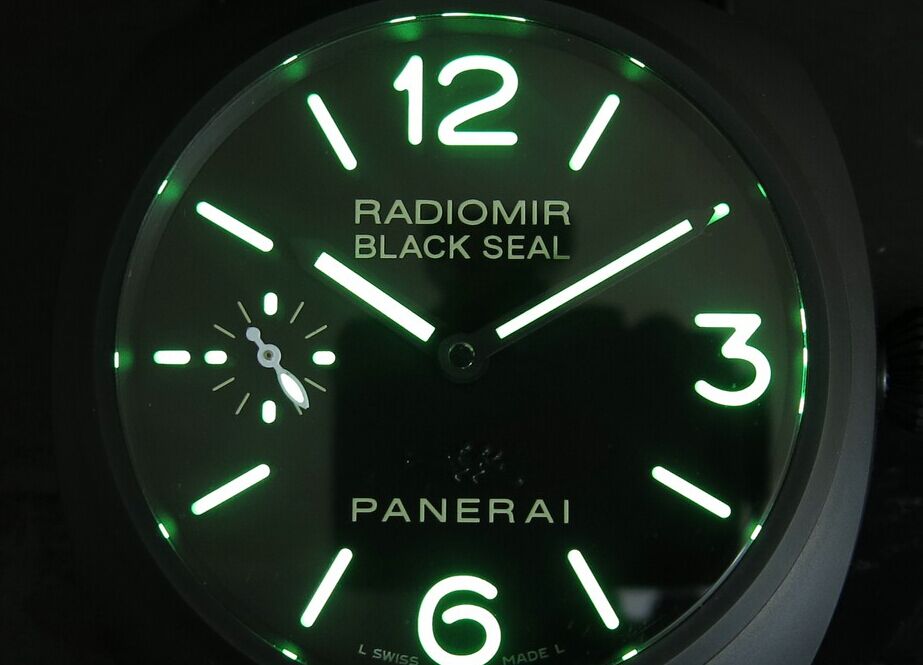 Perhaps you do worry about the quality of this replica watch when is going to order it the first time, but people who usually buy replica watches will definitely choose this Radiomir replica watch, they know it is in top quality, besides, the past PAM 111 and PAM 105, which had been sold very well and in hot discussion before, were also equipped with Asian ETA 6497 movement. In one word, among all manual winding movement used in replica watches, Asian 6497 is the best, most accurate and stable.