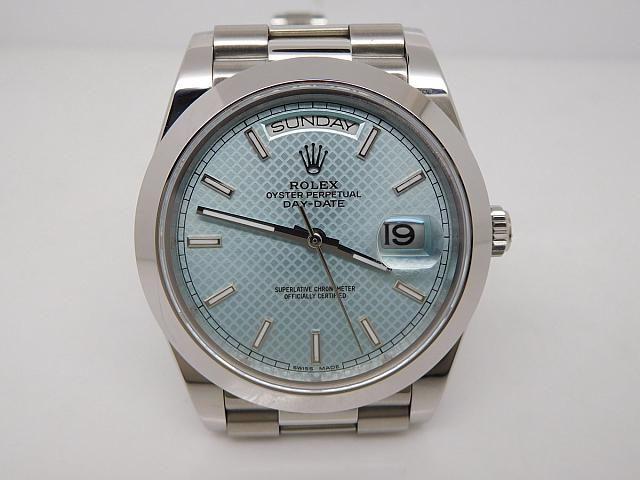 Rolex is one of the hottest watch brands in replica watch market, and I have seen so many classic Rolex models have been well copied, of course, sometimes not always good ones. This depends on which factory it is from. Today's watch – Rolex Day Date 228206 is one of those classic replicas. New President Blue watch is new released on Basel World 2016. It has become such a popular watch among leaders, celebrities and visionaries, etc.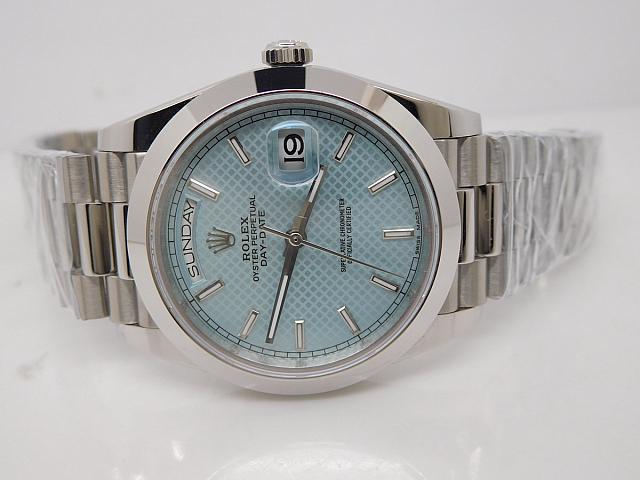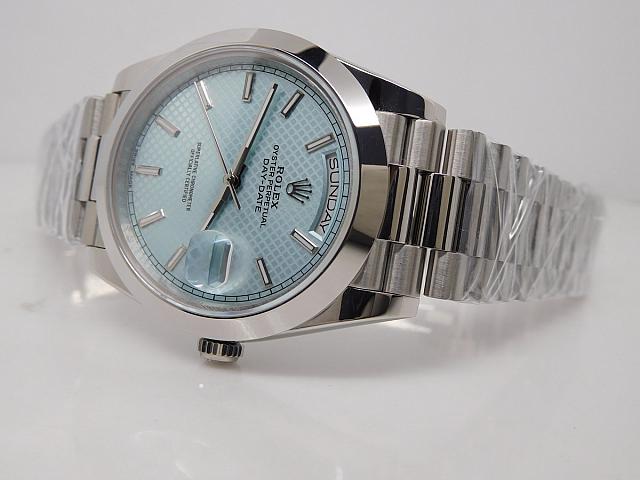 Here I would like to introduce this 1:1 replica Rolex Day Date watch to you guys. This is made by famous BP factory and copied from a completely dissected genuine watch. Every details is perfectly copied. I think this watch is welcomed by people like leaders, but actually it looks not so cool or superior because of the light blue dial. Light blue and plain stainless steel color matching together comes kinds of tenderness. The new design 2 pieces link president bracelet looks as elegant as the replica Rolex always be. The 40mm diameter is exactly the same as the original watch, so is the thickness. Case material is solid stainless steel 316L, high quality grade. Watch back is solid, feels so smooth and high-end. Replica Rolex 228206 watch's front glass has same thickness and height above bezel as the genuine watch, invisible crystal etched crown at 6:00, the material is sapphire. It is easy for the replica watch factory to get great materials as genuine ones nowadays, this has no doubts.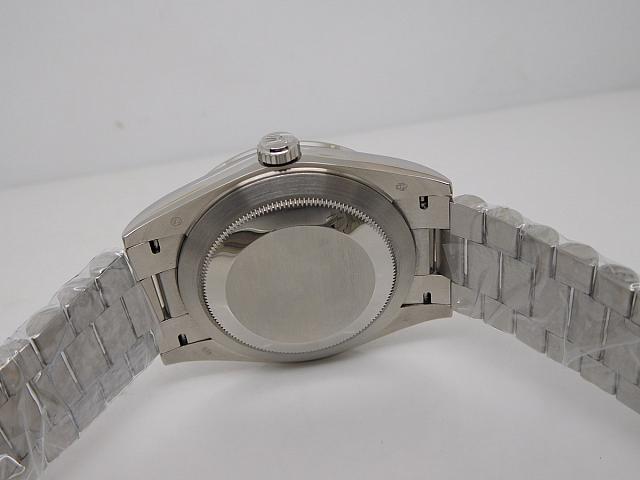 What is the movement for such as powerful watch? Of course, BP won't let you down this time. Replica Rolex Date Day 228206 is driven by a gold Swiss ETA 2836 automatic movement, 28,888bph, 25J. Someone would ask is it good or not? This is a very good movement for a replica watch. Surely it works good, and functions are the same as genuine. In one word, the replica Rolex would be a good option for you to experience a excellence and attraction of Rolex watch.