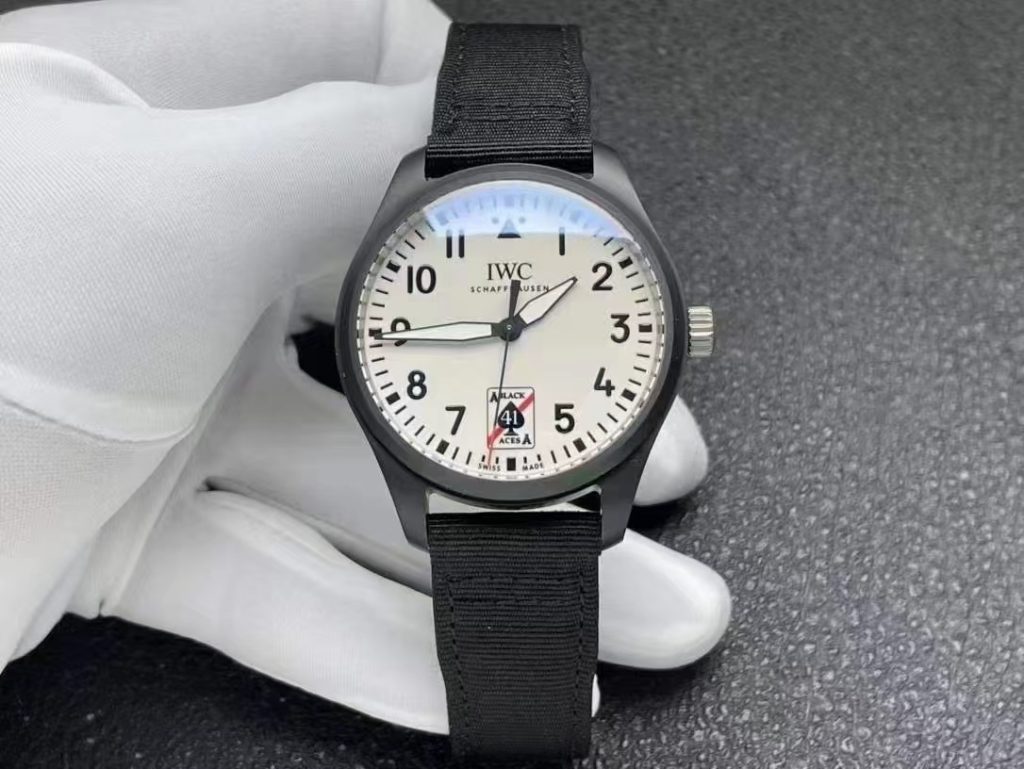 This is not a new model, it was published by M+ Factory months ago, I did not give an introduction of the watch because I really thought it is like a toy. Many people in China have bought this watch and I just knew the real meaning of the black aces a few minutes ago, so I decided to give a short review of the replica.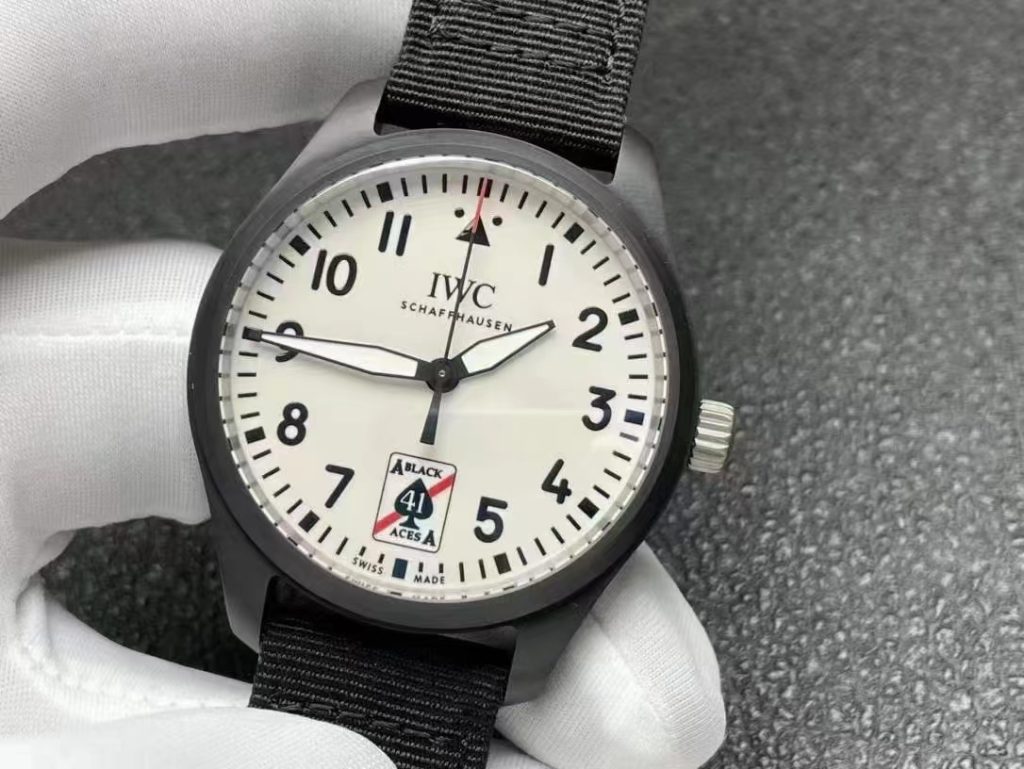 First, it is about M+ Factory, also called M+F. They mainly produced IWC replica watches, many models that are not made by ZF or V7 can be found from this factory. About the quality, it is accepted by most people, and compared with ZF, it also has price advantage. There are not too many news about M+F, I know they are very active to copy when there is a new model published by IWC.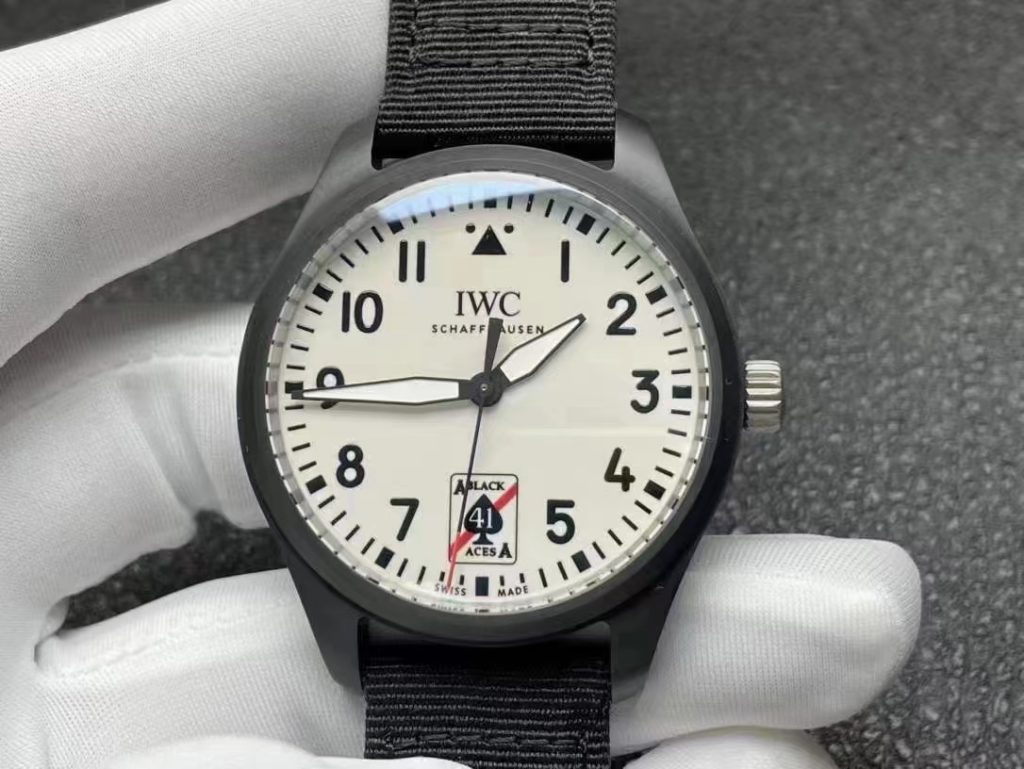 The replica is made with black ceramic that has a matte finish, the case is measured to be 41mm in diameter and 12mm in thickness. It is said the crown and case back are Titanium made, there is a big airplane on the solid case back. The ceramic case is highly scratch-resistant but afraid of being collided with the hard objects.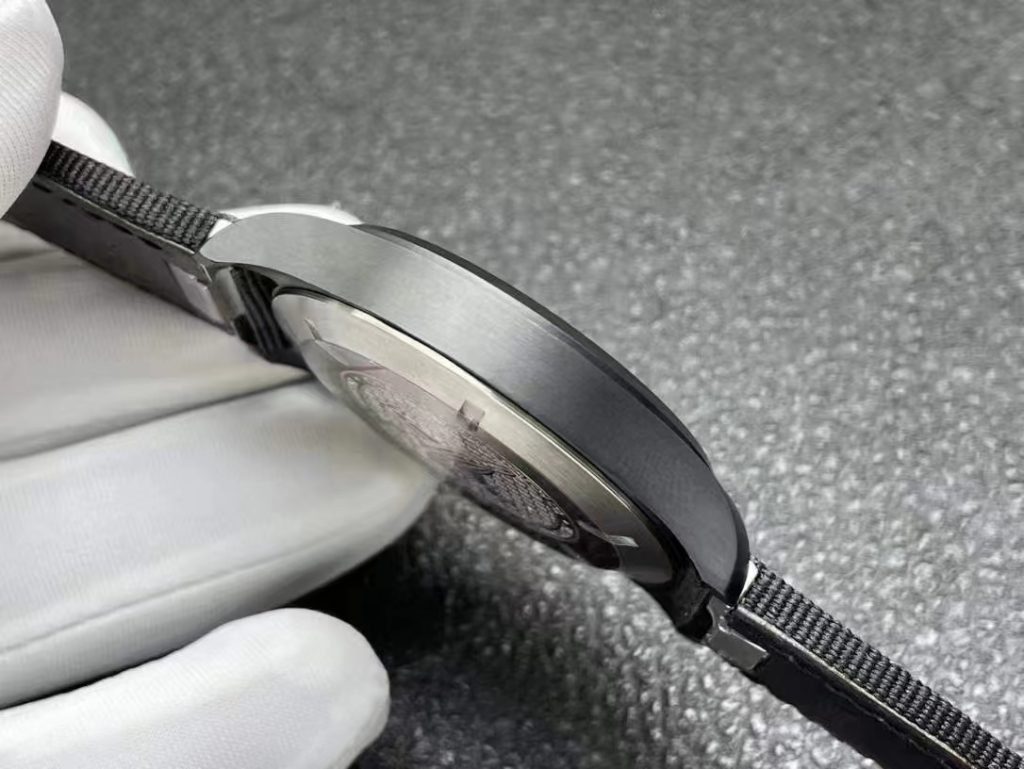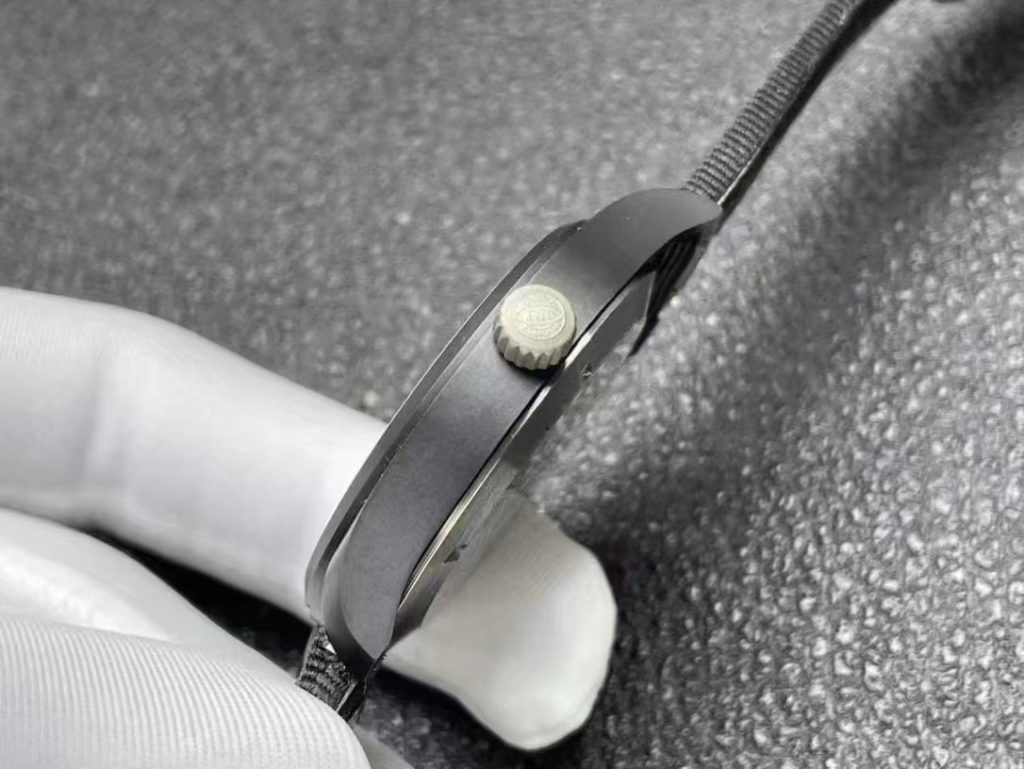 The dial is the main selling point of the replica, the lume is fully applied on the white dial, so in the dark conditions, you will see the whole dial has a strong green lume light. The black aces logo at 6 o'clock is the spirit of the watch, it has a special meaning I think, stands for the ACE pilots, and the watch is absolutely a special edition, just made for the ACE. Get a closer look at those hour markers, they are finished very well, especially the triangle hour marker at 12 o'clock, which is three dimensional, on other hour markers, the black coating is evenly applied.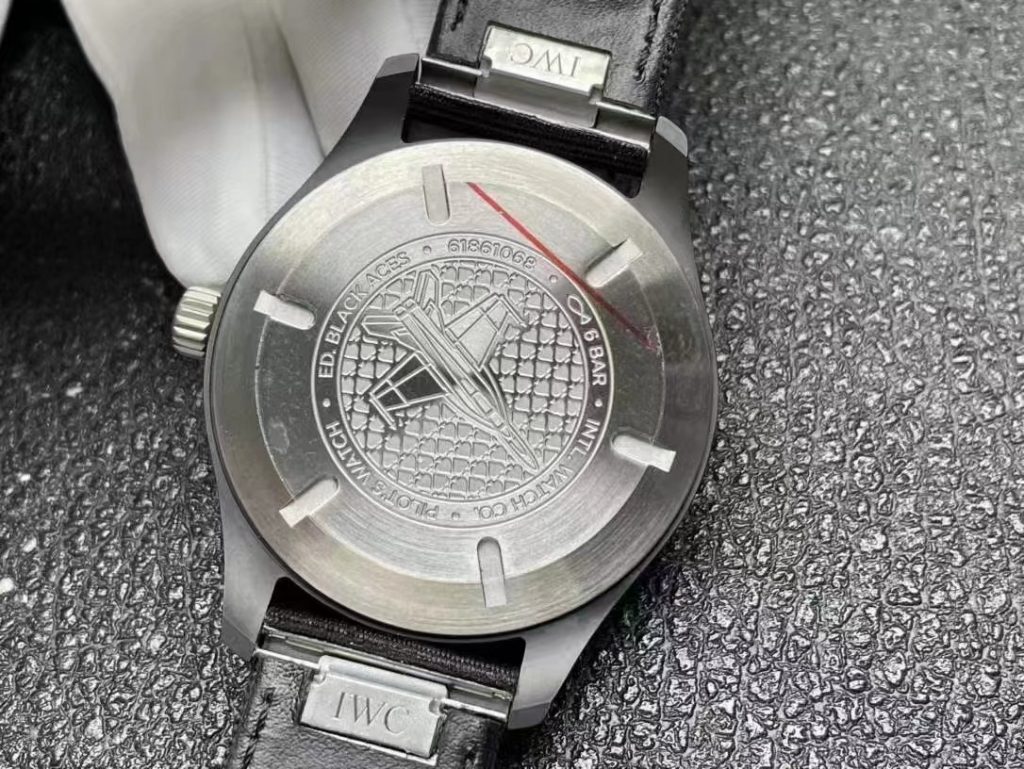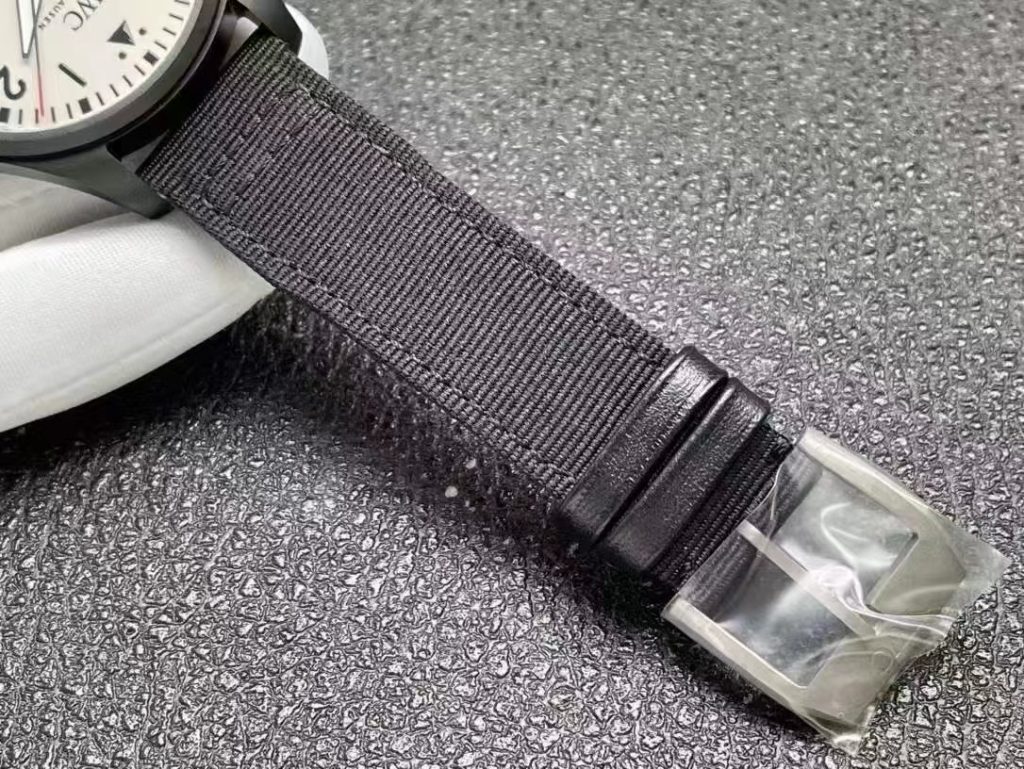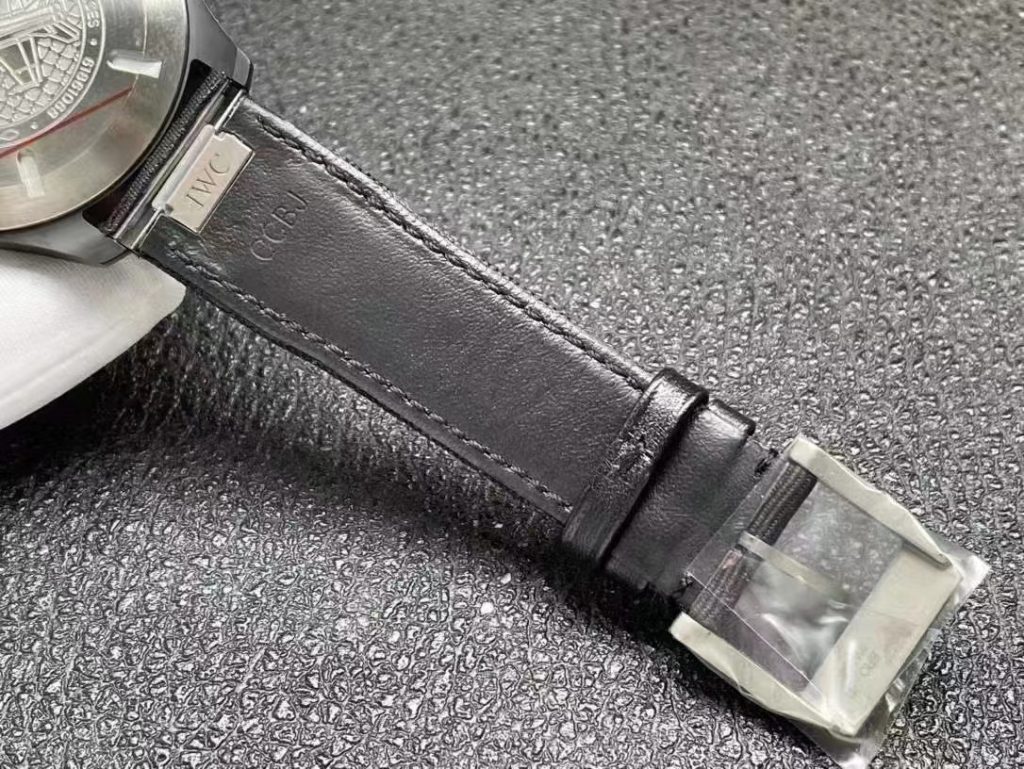 The band is nylon outside and leather on the side that contacts your skin. It uses quick removal system, so very easy for the wearer to change the band. The factory also offers one extra pair of black rubber straps. The replica watch is driven by a Miyota 9039 movement, which is very stable, some people complain the big noise of Miyota movements such as the 9015 in Nautilus, actually I did not hear big noise coming from this Miyota 9039, perhaps M+ Factory made the noise reduction processing on the movement before shipping out.