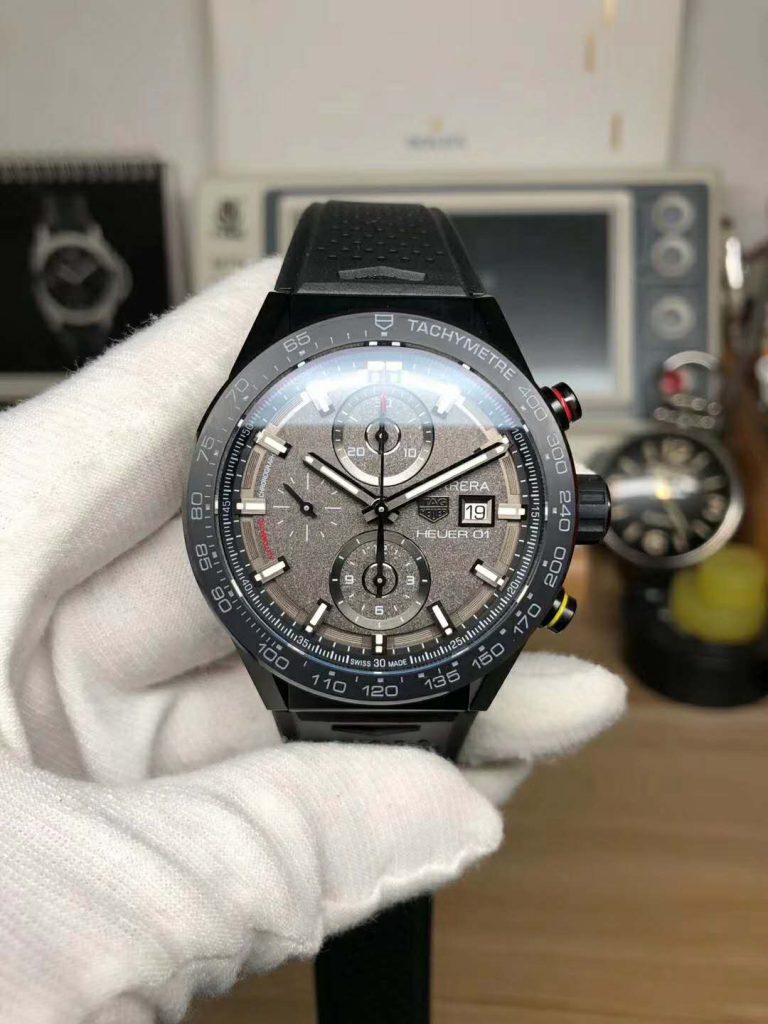 What Tag Heuer replica watch do you have? A Carrera Calibre 1887 with A7750 or Aquaracer with original Swiss movement? Although Tag Heuer replica watches are not sold that well like Rolex, but they have one advantage, that is you can easily get one Tag Heuer replica watch with original Swiss movement, without need to pay additional fee of Swiss movement, so the price can be accepted by most people. I did not pay too much attention to replicas of Tag Heuer watches in our market before, but since my last introduction of some Tag Heuer replicas with original Swiss movements, many readers shown their interest in these watches, so I will introduce more Tag Heuer watches in future, those Tag Heuer Formula 1 replicas with original Swiss quartz movement are also very good.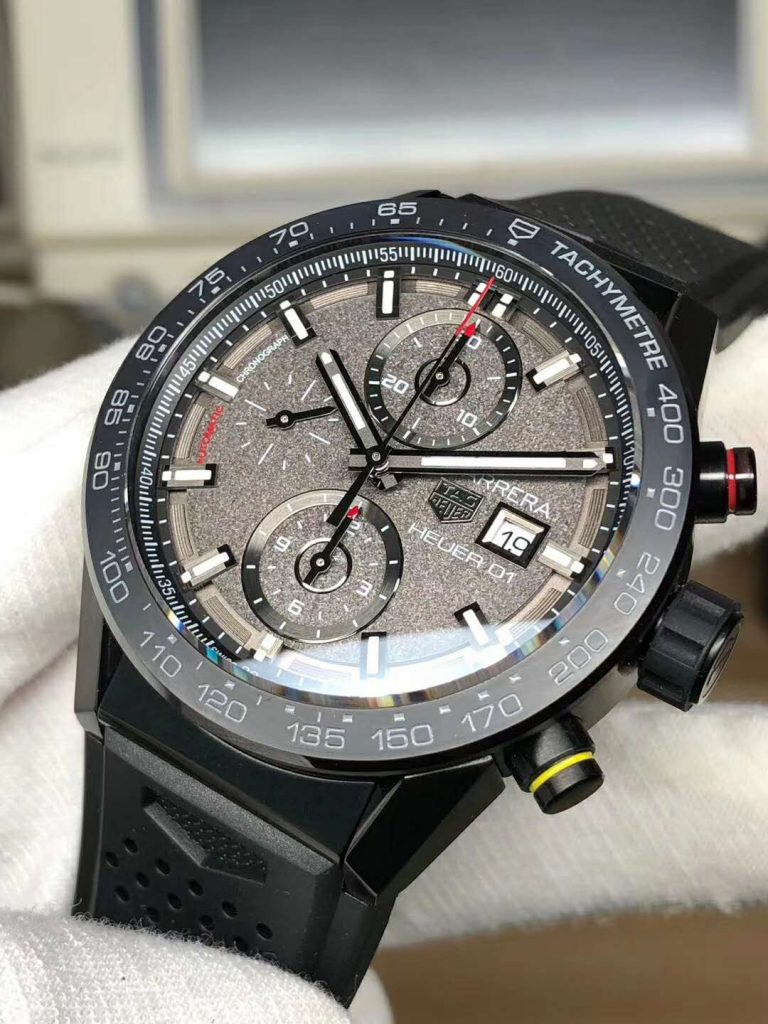 XF makes this replica Tag Heuer Carrera, this factory seems to be very strange, it did not make too many replicas, but each of the replica watches they have made is very good, like PAM 127(stppped in production), AP 15202 extra thin, etc. I always think that there must be a special connection between XF and V6F, some people also said XF is a small branch of V6 factory, maybe, but I did not find the evidence.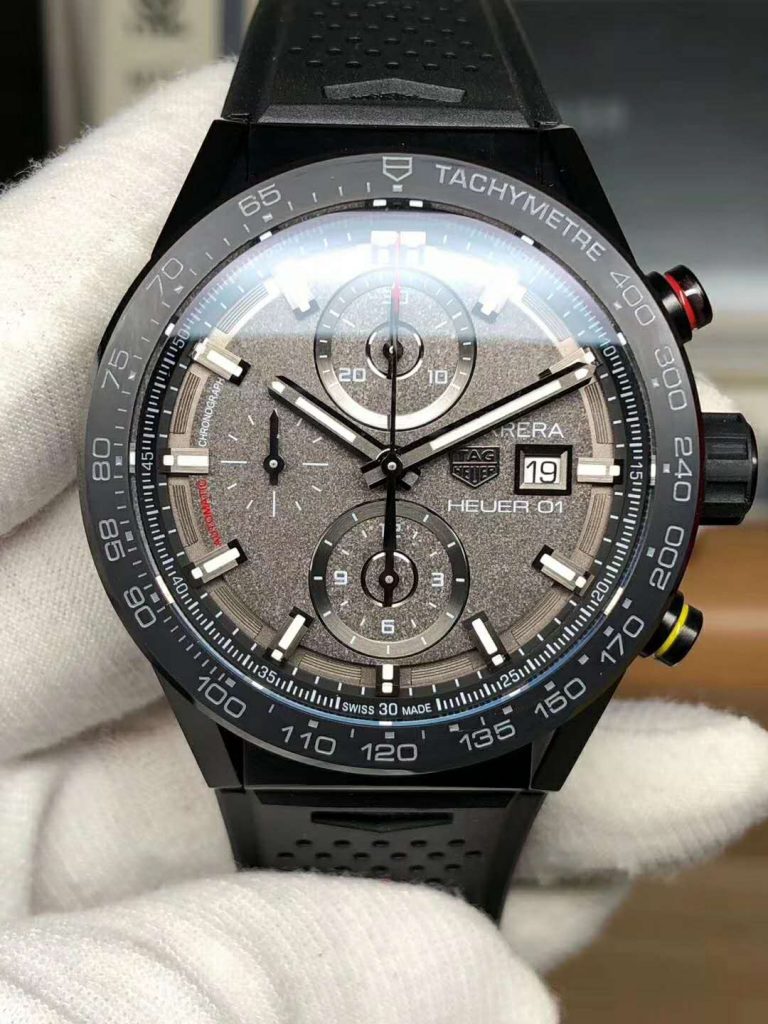 This Tag Heuer replica made by XF has a special style, it looks like a gray rock, looks ugly, especially with this dull Meteorite-style dial. The watch is occupied by two colors, gray and black, I do not like it, but that's normal for a special edition model. The case is made with 316L stainless steel, with pvd processing on the surface, black bezel is ceramic made, the case is big, 45mm in diameter, not including the crown and chrono buttons. I do not want to buy such a dull gray watch, especially after comparing it with the Carrera from V6 factory.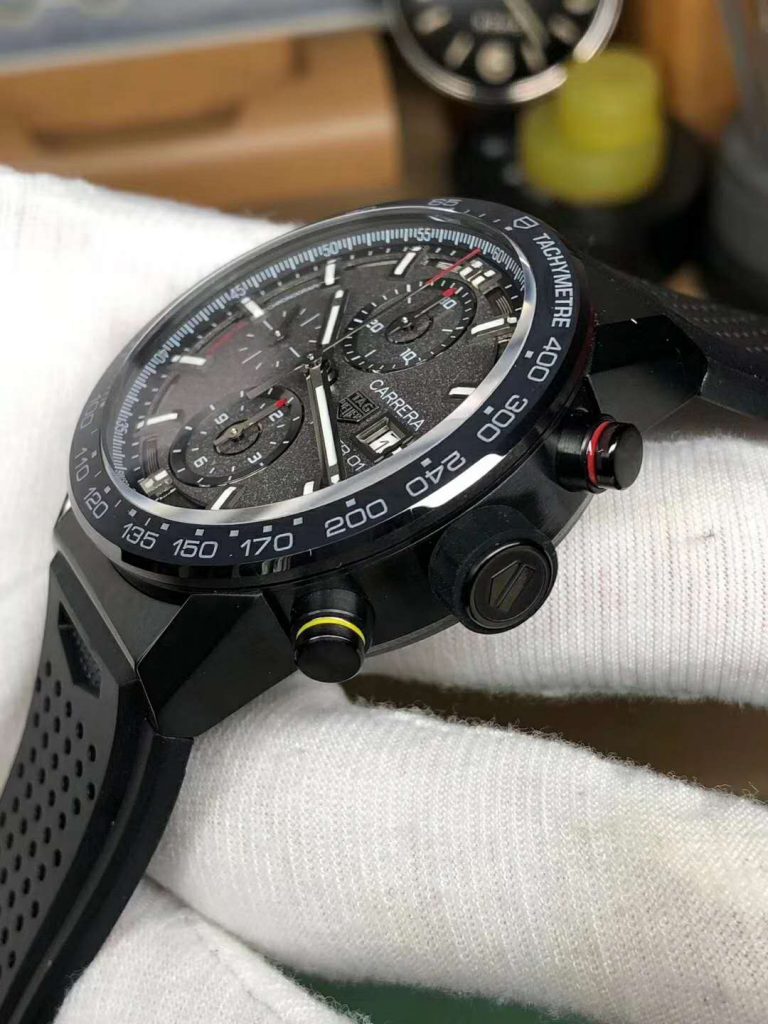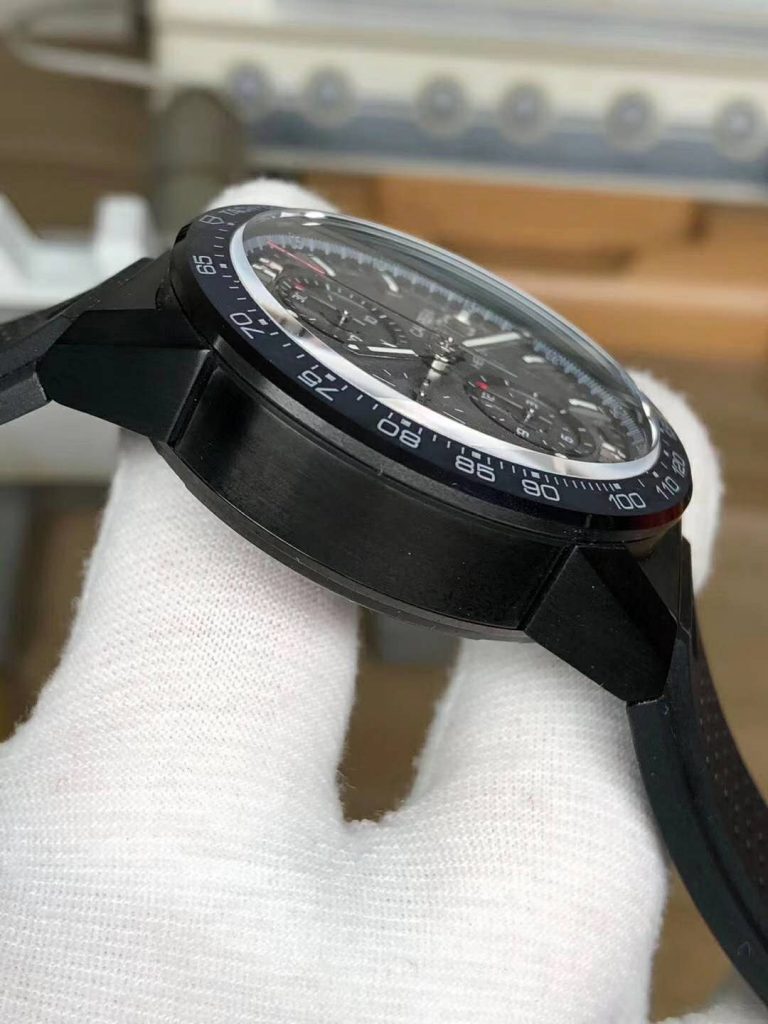 Look at its dial, it is totally gray, the small dial at 9 o'clock is flat, not like the other two subdials that are sunken. The dial of this Tag Heuer Carrera looks a bit small, maybe because the large subdials and wide hour markers make the entire dial look a little crowded, I compared it with genuine through photos, and found the TAG HEUER logo on the replica is also not in correct position, the date window has a wide silver frame that occupies a lot of place of the dial, in a word, I do not like the dial design of this Carrera watch.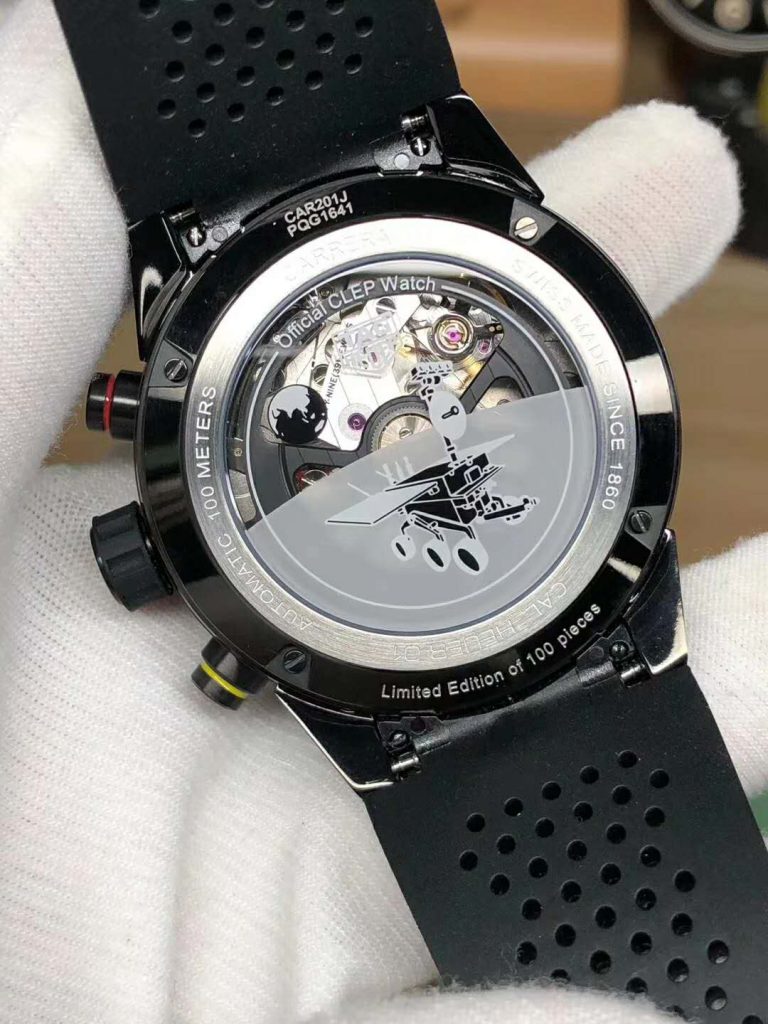 The strap is black rubber, besides its black ceramic bezel, the rubber band is the only place I like on this watch, it has many holes on the two ends that connect the case, the rubber band makes the watch look more sporty. Back to the watch, if Tag Heuer uses a black dial, and adopts meteorite-style subdials at 6 and 12, I think there will be more people willing to buy this watch.