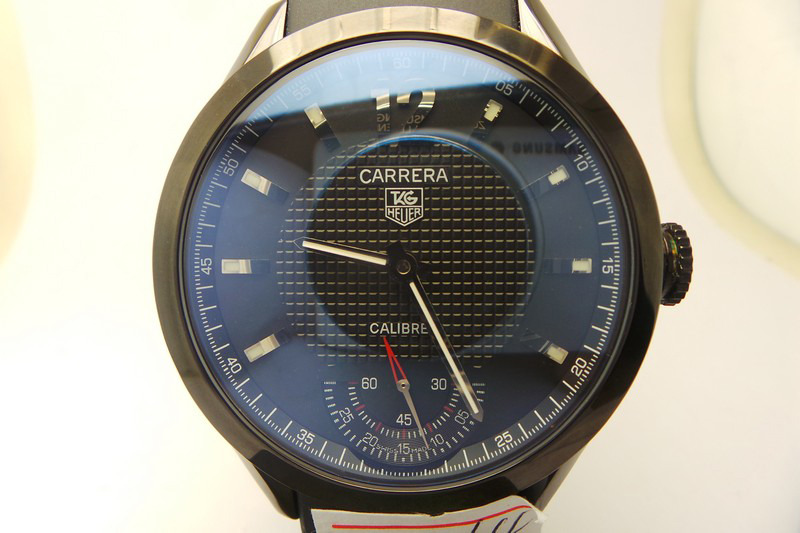 I seldom wrote reviews on Tag Heuer watches, I have little knowledge about Tag Heuer's rich and meaning history, actually Tag Heuer made a great contribution in the development of chronograph technology, a lot of world records they have created in this field. In my opinion, Tag Heuer is always the number one brand in supporting racing sports activities. In replica watch world, restricted to limited watch-making technology, all factories can not manufacture Tag Heuer replicas with too complicated functions. But in some Tag Heuer replica watches with simple functions, such as Tag Heuer Aquaracer 500m, this Carrera Calibre 1 vintage watch, they are the real 1:1 Swiss Made Replica. Here the replica I am going to introduce was released several years ago by an old factory that specilizes in making hand-winding replica watches. It is a vintage Tag Heuer Carrera Calibre 1 watch, some details of the watch are really impressive. It is simple with big enough dial, very convenient for the wearer to read time.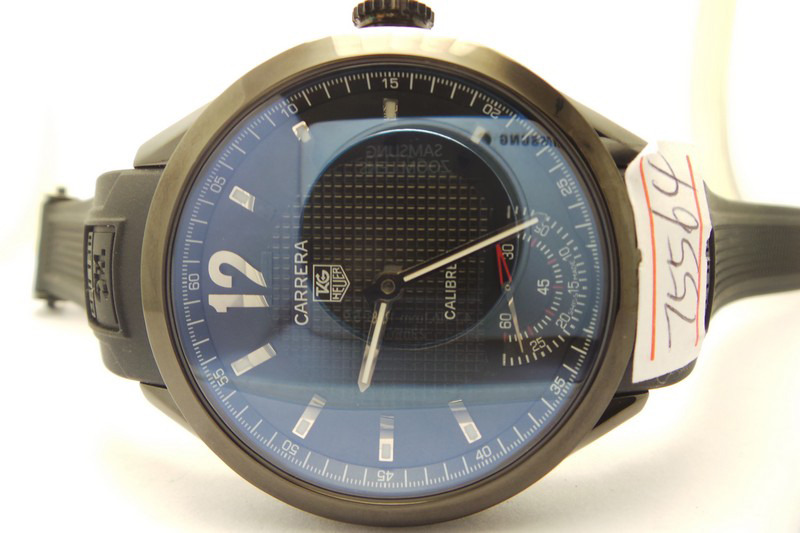 One thing I do not know about this watch is its two hands at 6. Is the red hand for seconds or white small hand? Or both? Someone knows this could leave a comment here. I like the dial layout design of this Tag Heuer watch, it is very big, in black with white big hour markers. The central dial uses Hobnail design, three-dimensional TAG logo looks high textured.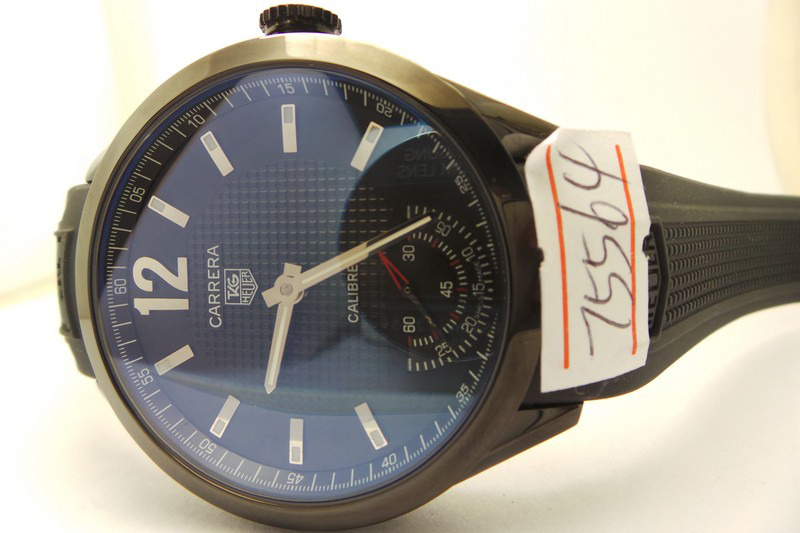 The case is 43mm in diameter, it is made of 316L stainless steel and features thick black pvd coating. The case is highly anti-scratch because of the pvd coating. look closely, the bezel is polished and case is brushed, in highly contrast. Matched with black rubber strap, the watch is in whole black color, which looks very cool. Every man loves cool black watches because they represent the mature characteristics, and black color matches all types of outfits very well.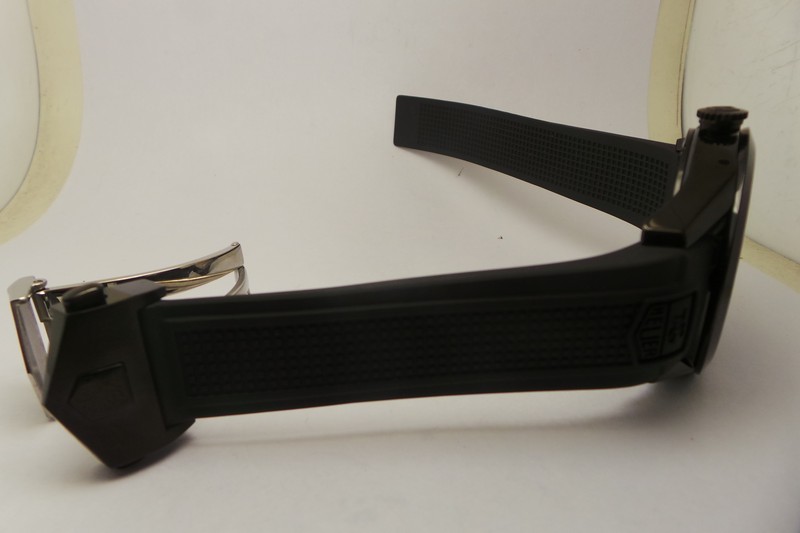 For this replica Tag Heuer watch, the thing I love it most is the watch is simple to read, big dial exactly meets the current watch trend. Like genuine model, the replica is also driven by an Unitas 6498 movement, which is a handwound calibre. Take a look at the case back, the movement plates are decorated beautifully. Golden gears, blue and rosy red jewels decorated on plates. See the small index used to adjust inaccuracy, it is real and functional. Compared with genuine ETA 6498, this replica one has little difference.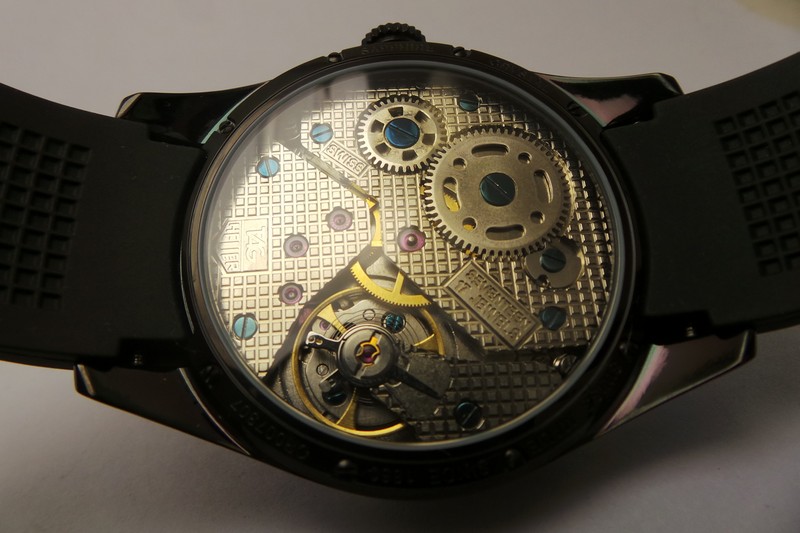 At last, I want you guys to see all specifications of the watch:
Movement: Unitas 6498 Handwound Movement
Case: 43mm*11.5mm, 316L Stainless Steel, Black PVD Coating
Crystal: AR Coated Sapphire
Dial: Black
Bracelet: Black Rubber Strap with Flip Lock Clasp
Water Resistant: 30m
Daily inaccuracy: 8 seconds