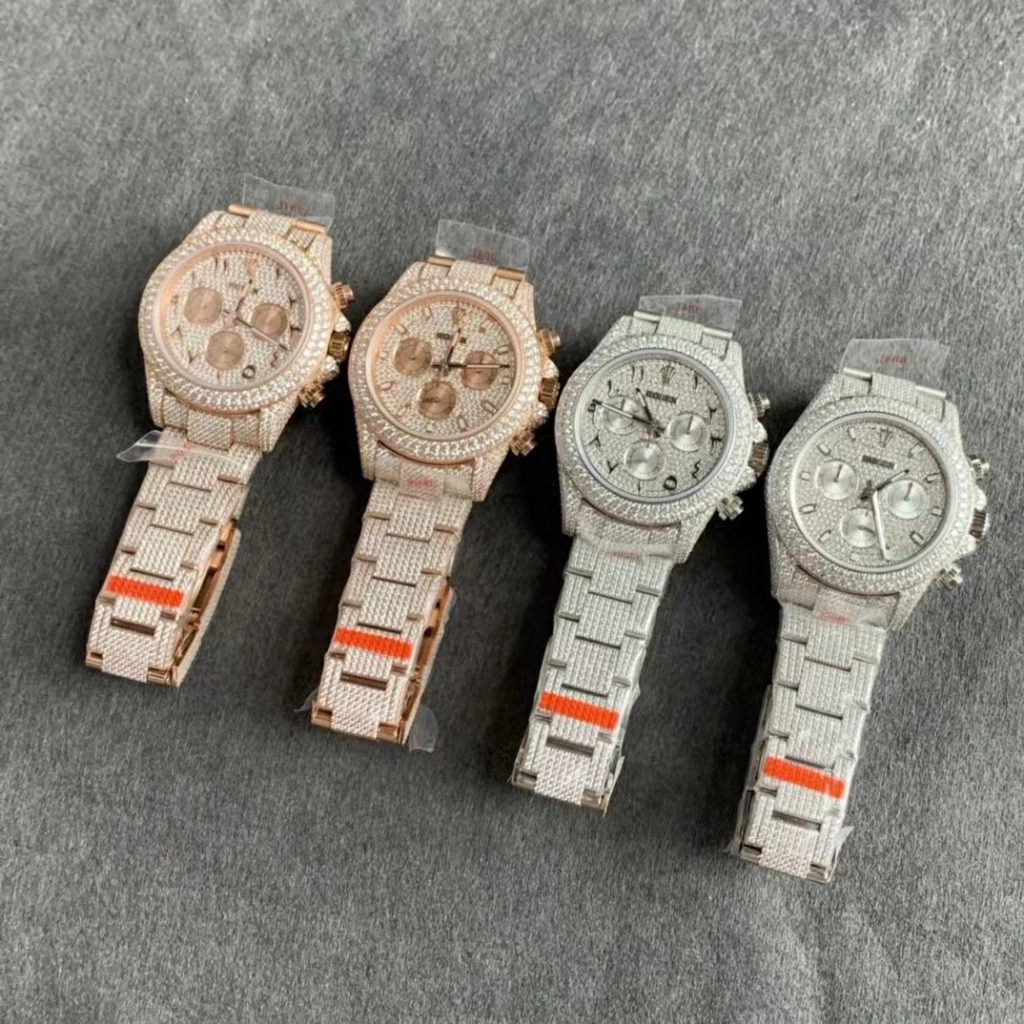 First, JVS is not previous VS factory, JVS is another factory, it is a false "VS" factory in our market, at the beginning, this factory made some Submariner replicas, including the latest Submariner models 126610LN and 126610LV, but it does not make Panerai and Omega like VS did before. According to the latest news from the watch market, VS factory will not open again, maybe they think it is too risky now while the competition here is fierce. Another bad news is another two factories Noob and V6 will also not reopen in this year, maybe they will quit this business, so, anybody who still waiting for Noob Daytona or V6 Ballon Bleu and Hublot Big Bang can choose these watches from other factories now.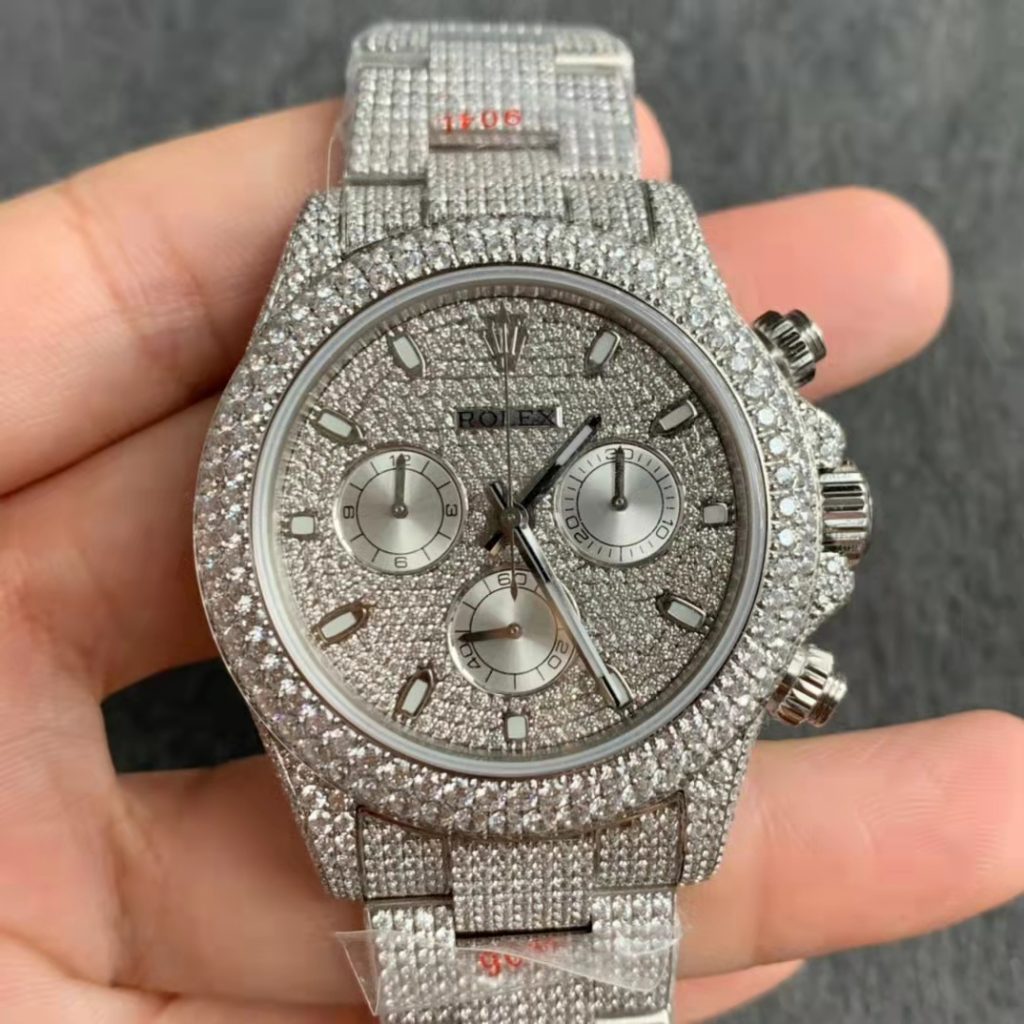 Today, I want to introduce four Daytona watches from JVS factory, they are Daytonas made with 904L stainless steel and are fully set with diamonds, do any people like these Rolex Daytona? I think they are very ugly. There are silver and rose gold, each has stick and Arabic hour markers, I do not like any one of them, I can not imagine who would spend thousands of dollars on such kind of watch, which features full diamonds, and no other highlights on features.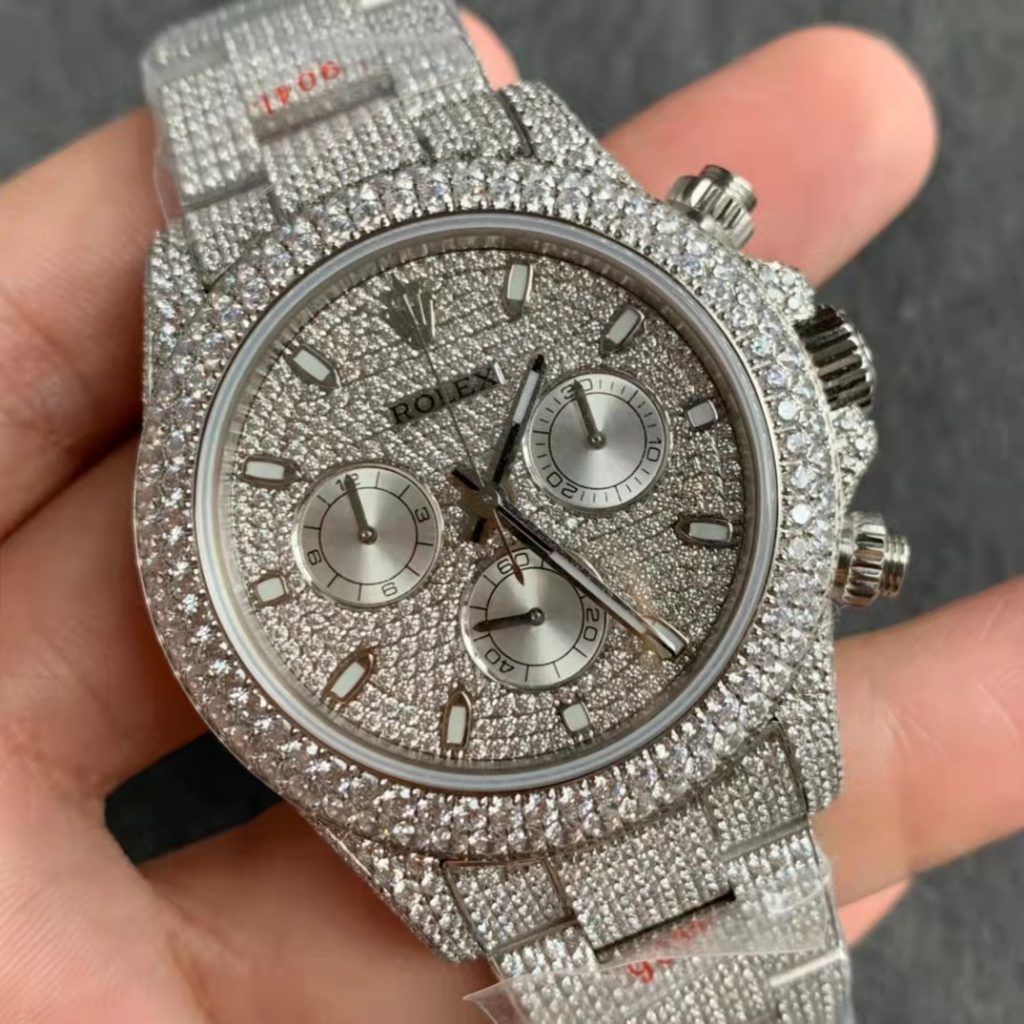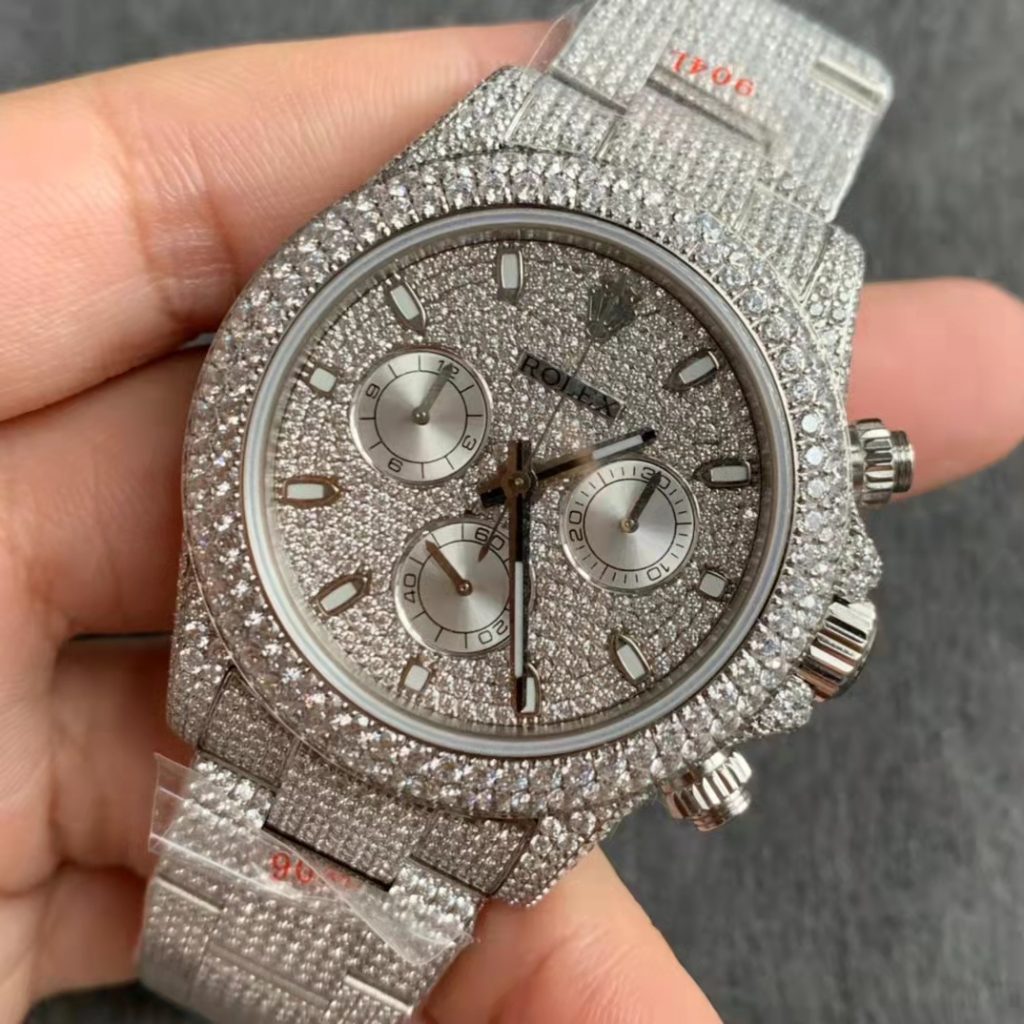 Besides the thickly dotted diamonds on the case, bezel, dial and bracelet, there are no other things that are worthy of talking on this watch, perhaps the most generous thing JVS factory has done on this replica watch is that they adopted 904L stainless steel material, other than 316F. Although with so many diamonds, JVS still decided to use 904L steel inner material, this is commendable.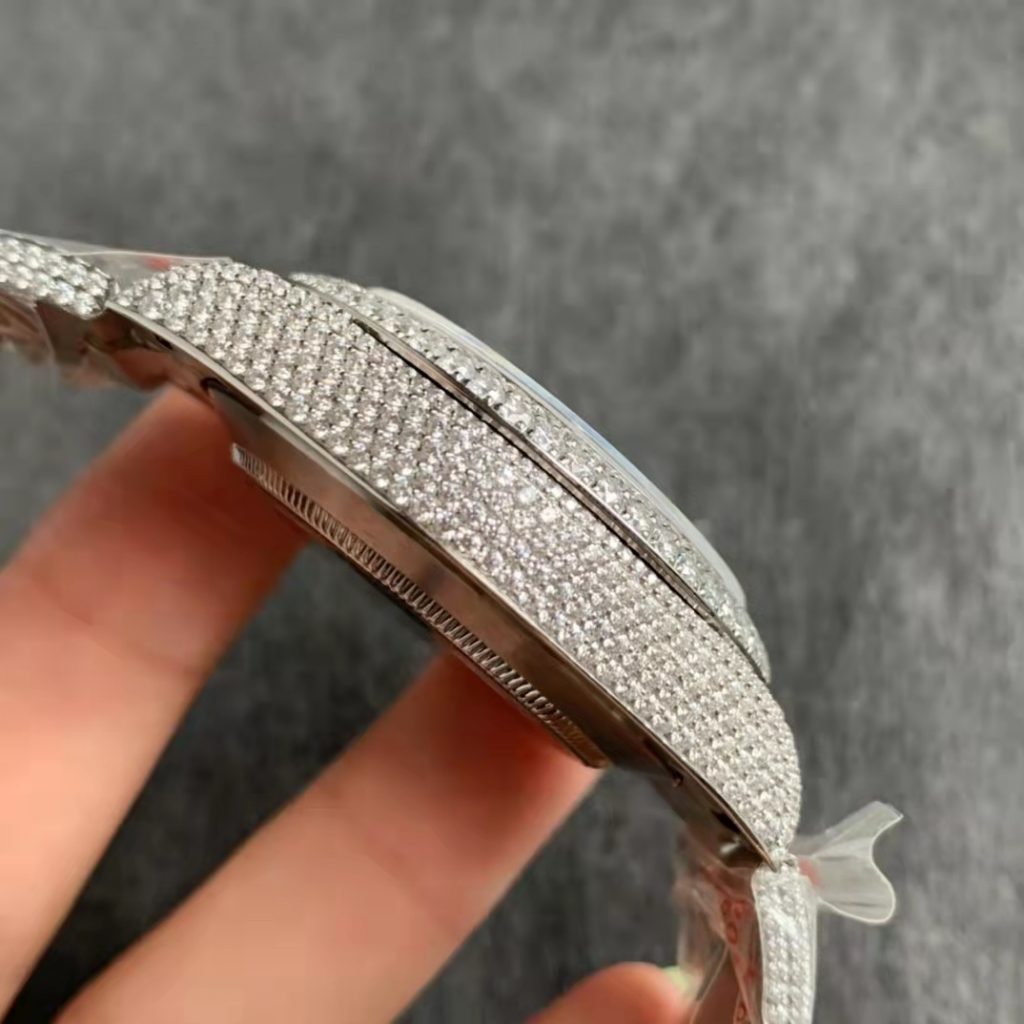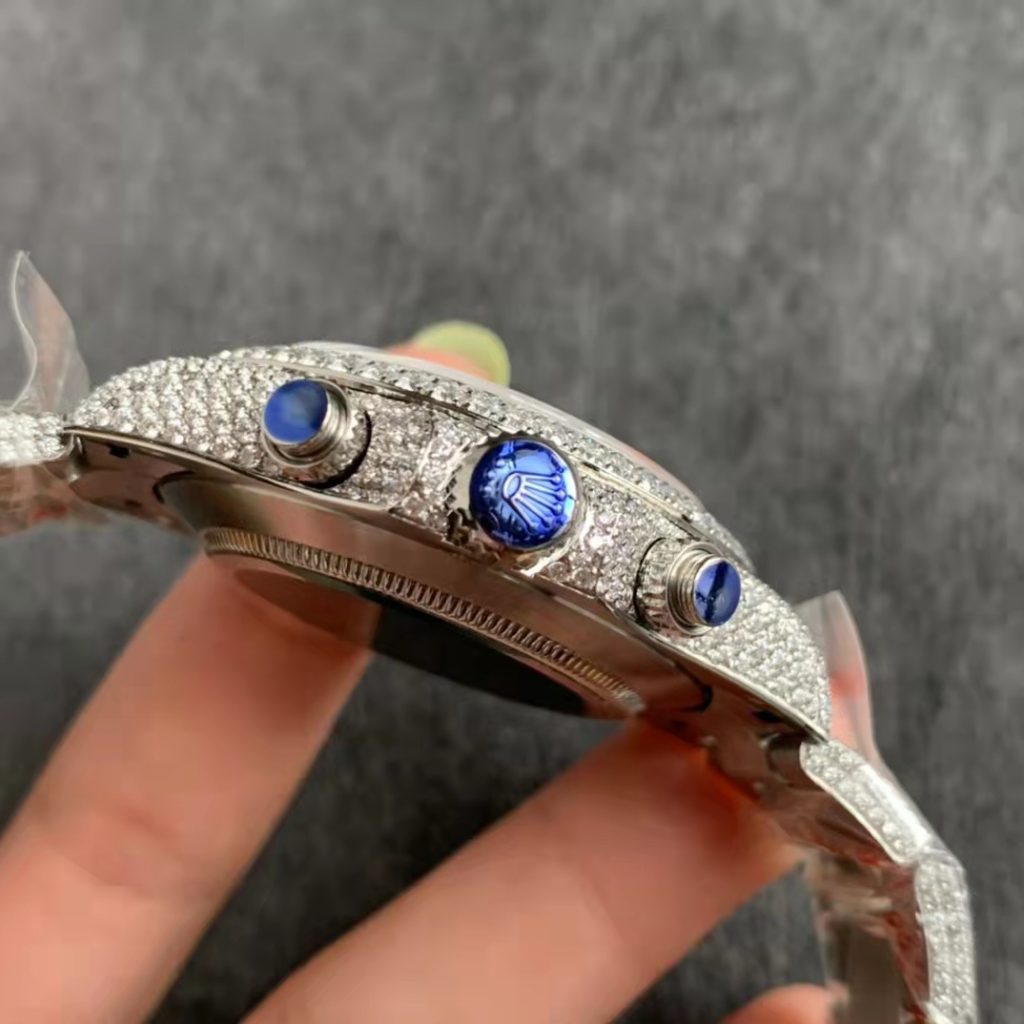 The chronograph function is real, this function can be achieved by pushing the two buttons on the case at 2:00 and 4:00. Some people are still worried that replica watches have false chronograph function, but on all replicas of Rolex Daytona, the chronograph work the same way as genuine watch. The two silver small subdials at 3:00 and 9:00 also have the same chronograph counter function as real Daytona, while the subdial at 6 o'clock is small seconds display.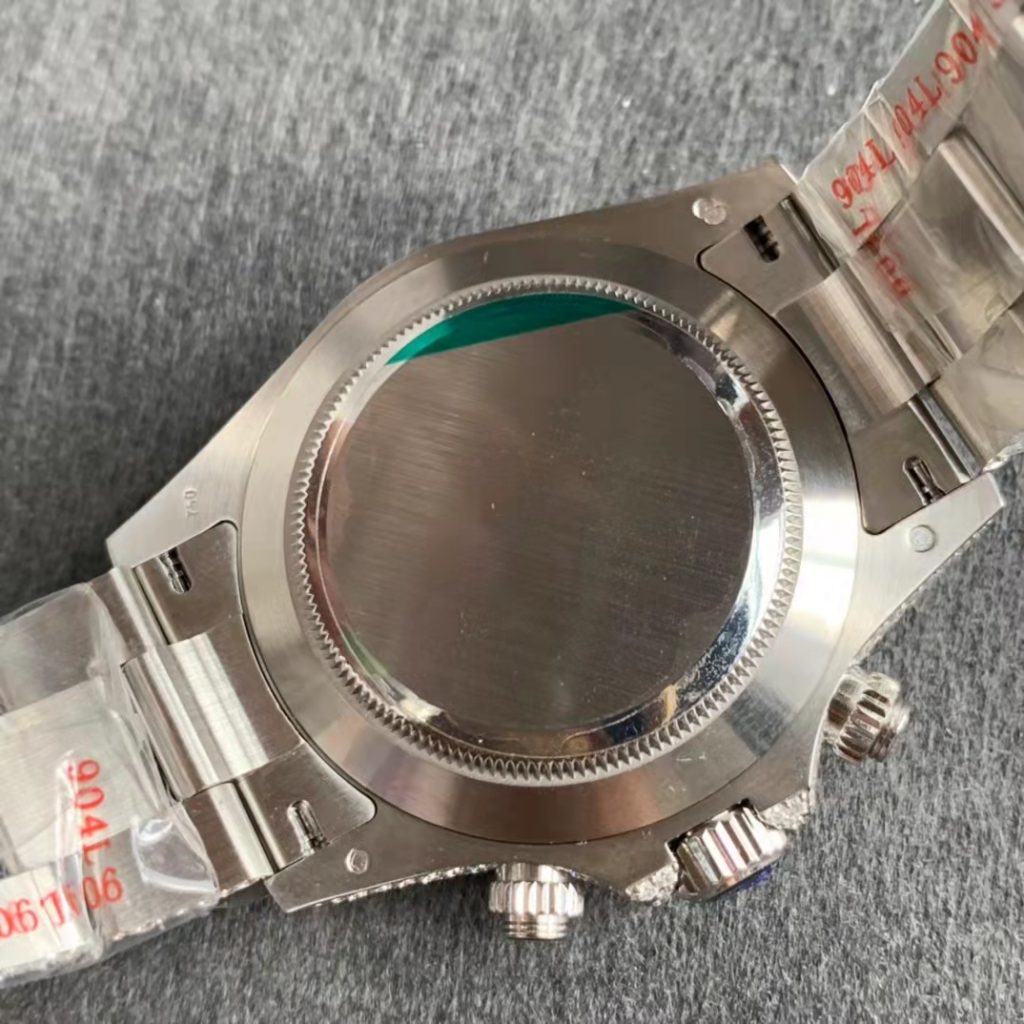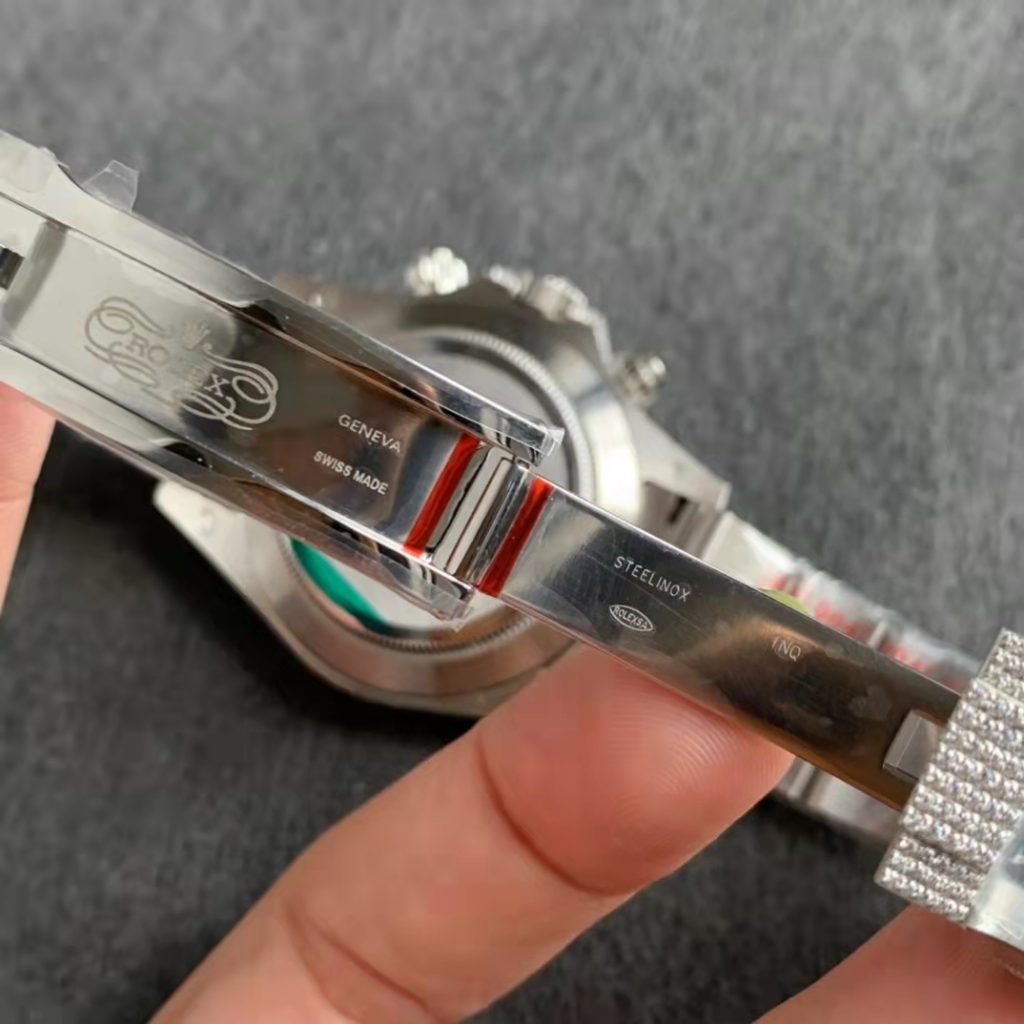 At last, with an Asia 7750 movement, the replica is only 13.5mm in thickness, this is also a great success for the watch.