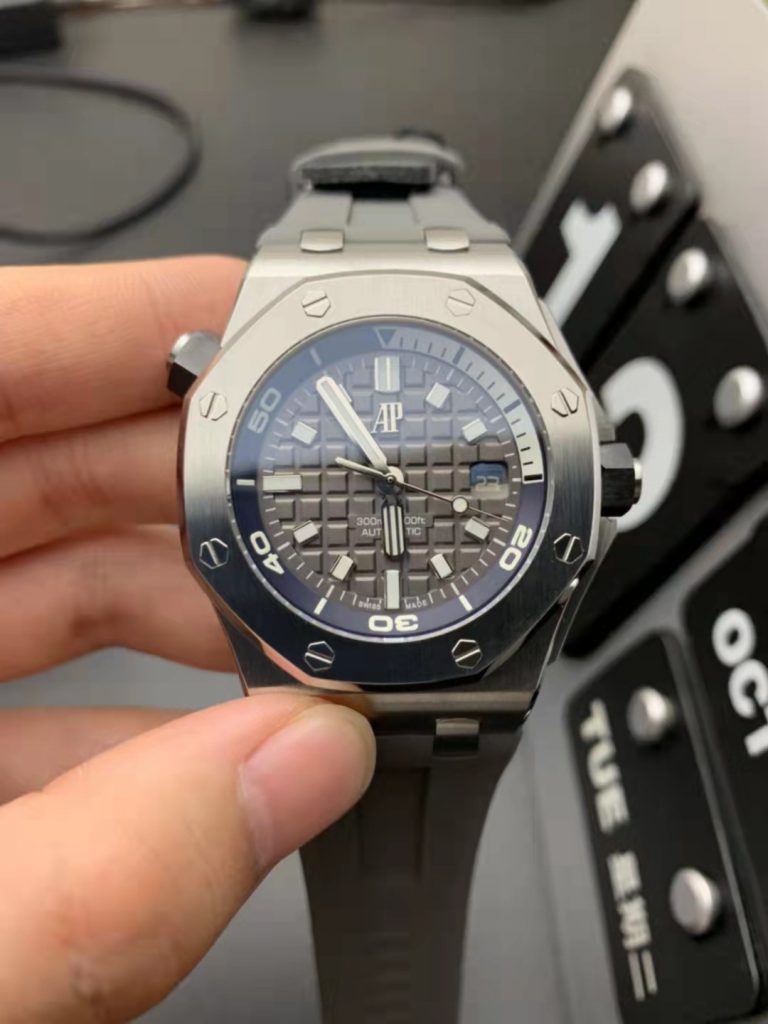 Audemars Piguet is a very famous mens sports watch brand all over the world, its Royal Oak series makes a lot of men crazy due to its unique shape and strong design. The replicas of Audemars Piguet watches are also selling well, two main factories makes replicas of Audemars Piguet before, they are JF and ZF. However, JF now disappeared because of last raiding, according to the latest news from our watch market, many people said that JF has quited this business and will not come back again. Yes, they have earned enough money, but this is a really bad news for us because we lost a great manufacturer, everyone knows the replicas of Audemars Piguet Royal Oak Offshore Chronograph from JF are the best ones, now it is impossible to get.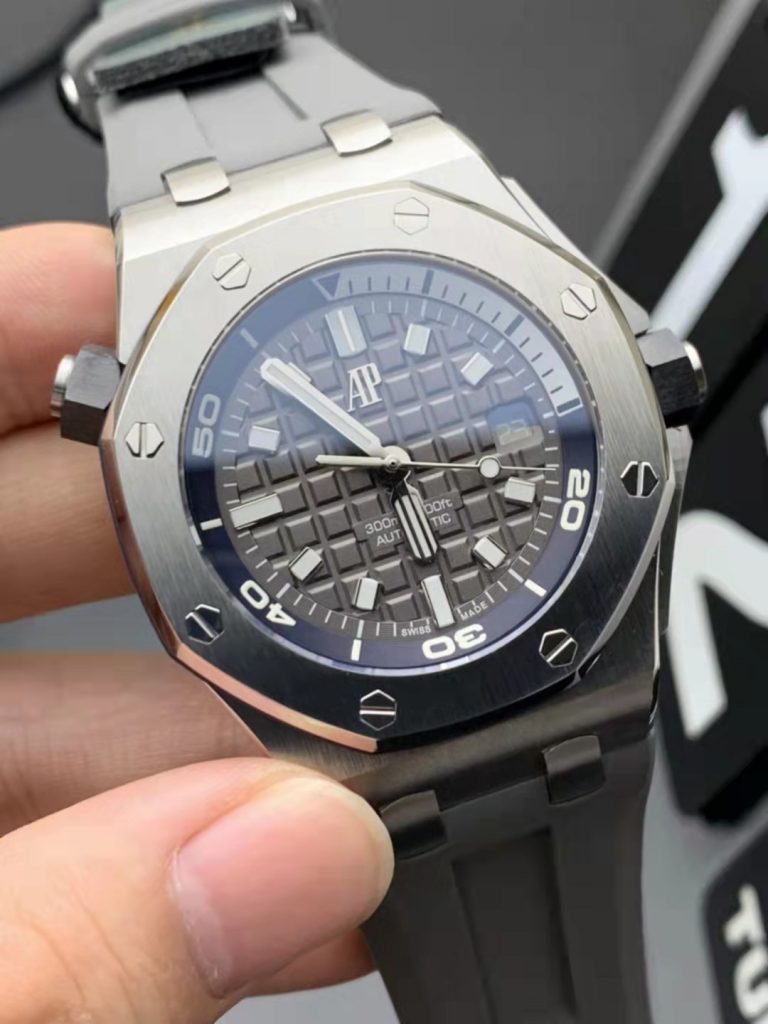 Today, the watch we are talking about is a Royal Oak Diver, it is one of the best sellers of Audemars Piguet replica watches before, for example, the Royal Oak 15710, because of the closure of JF, we can not get the best 15710 replica now, so some other factories we do not know before, like SF and BF, started to make replicas of Audemars Piguet Royal Oak, including the Diver 15710. The quality of Audemars Piguet from SF and BF is ok, absolutely can not be compared with that of JF or ZF, but the quality is worthy of their price.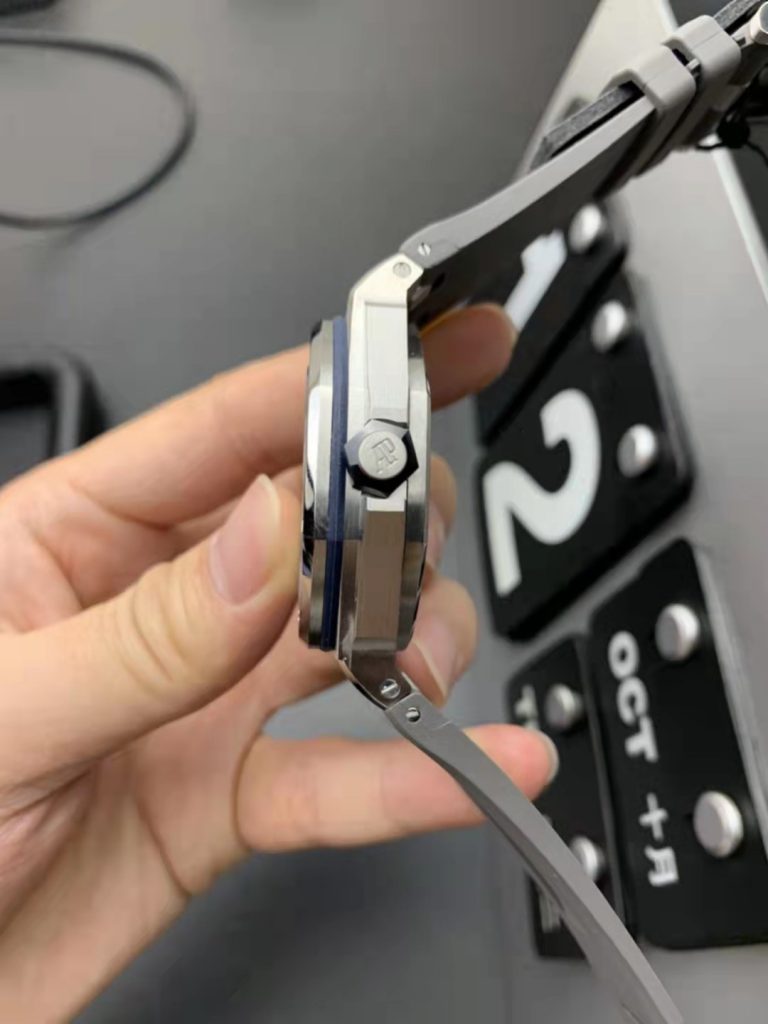 The Royal Oak Diver I am going to share here is the latest Audemars Piguet 15720, the new Diver model does not make change in size, it is the same 42mm case diameter, the new 15720 made by BF is only 14.2mm thick. Please check the photos of this grey 15720 model, you will see the difference between it and 15710.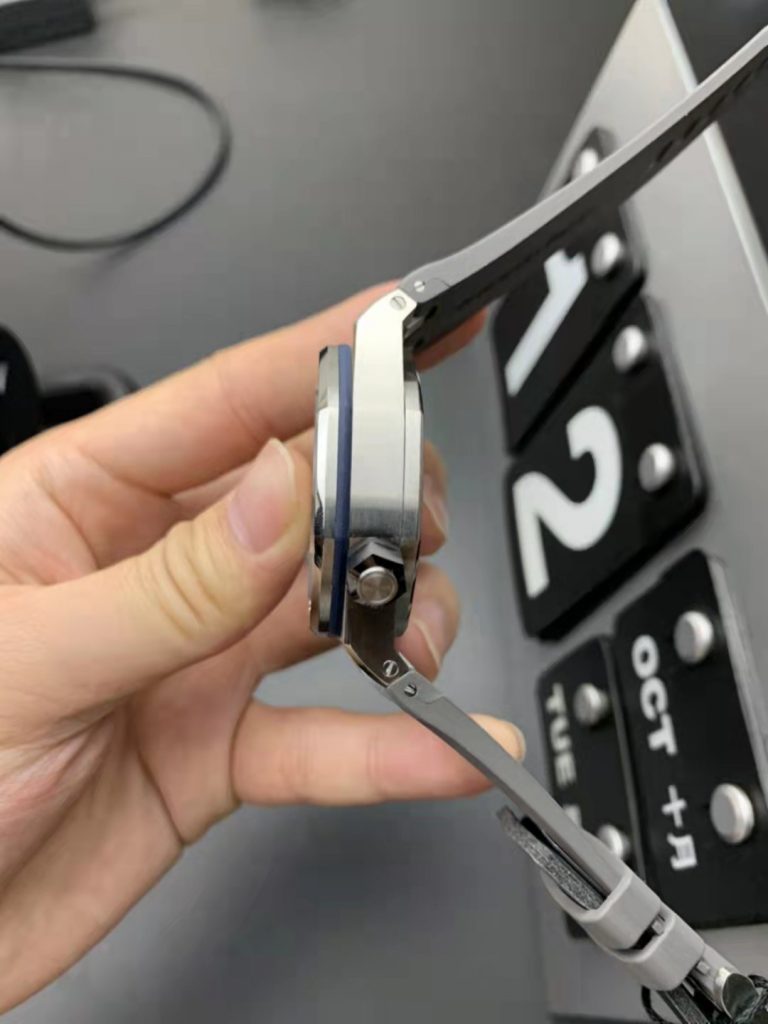 About the latest 15720, BF introduced three models, they differs from each other in dial color and inner bezel color. There are grey, blue and green options in dial color, the one you see here is with grey dial. The AP Diver 15720 still follows the general design of Royal Oak, big case and bezel that are brushed, large screws look exaggerated, the design of entire watch is full of mechanical beauty.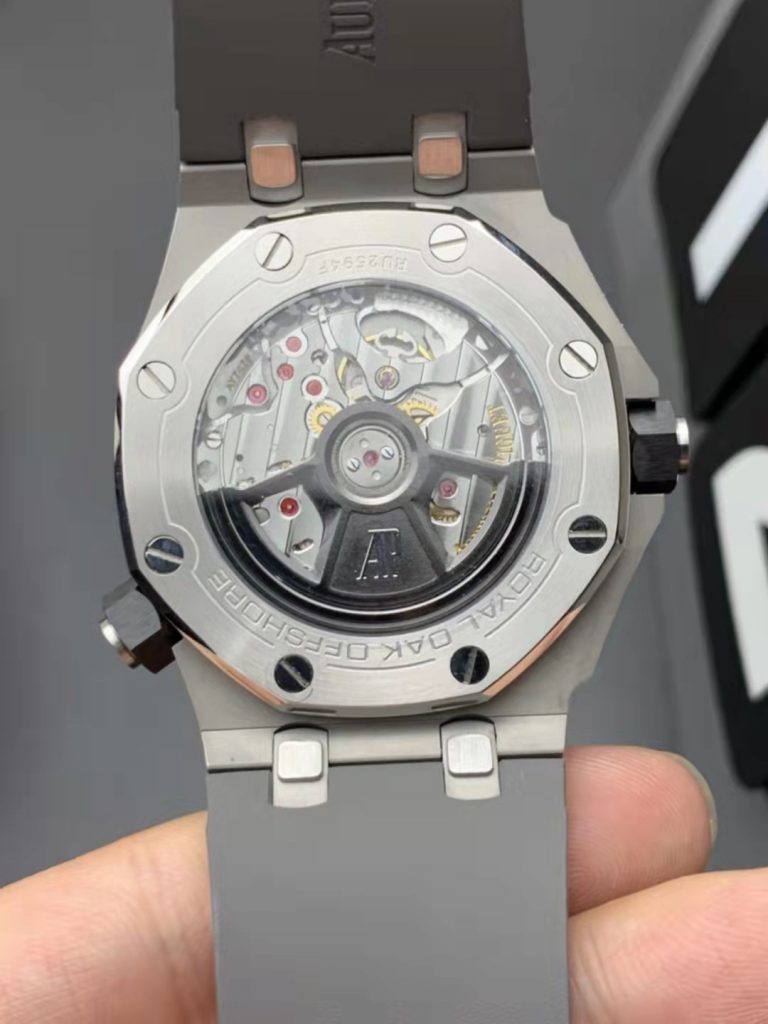 About the new 15720, the biggest changes have been made on the dial, the rotating inner bezel is more obvious because it uses two different colors, white between 1 to 15, other range is blue, this increases the readability of the entire dial under poor light condition. Hour markers are not long stick shaped, they are square now, so every marker can be filled with more SuperLume.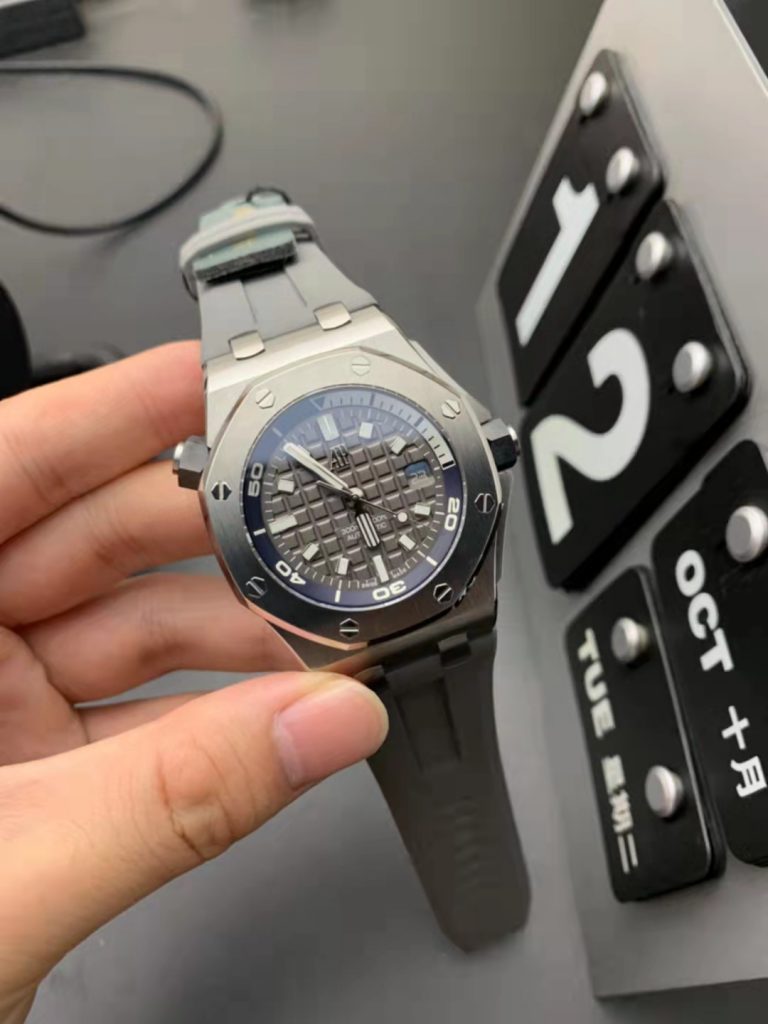 At last, the replica AP Diver 15720 is equipped with a clone 4308 automatic movement, which is based on Miyota 9015, the movement is very stable, no doubt about it, after all it is Japan imported and has been tested already by many replica watches.