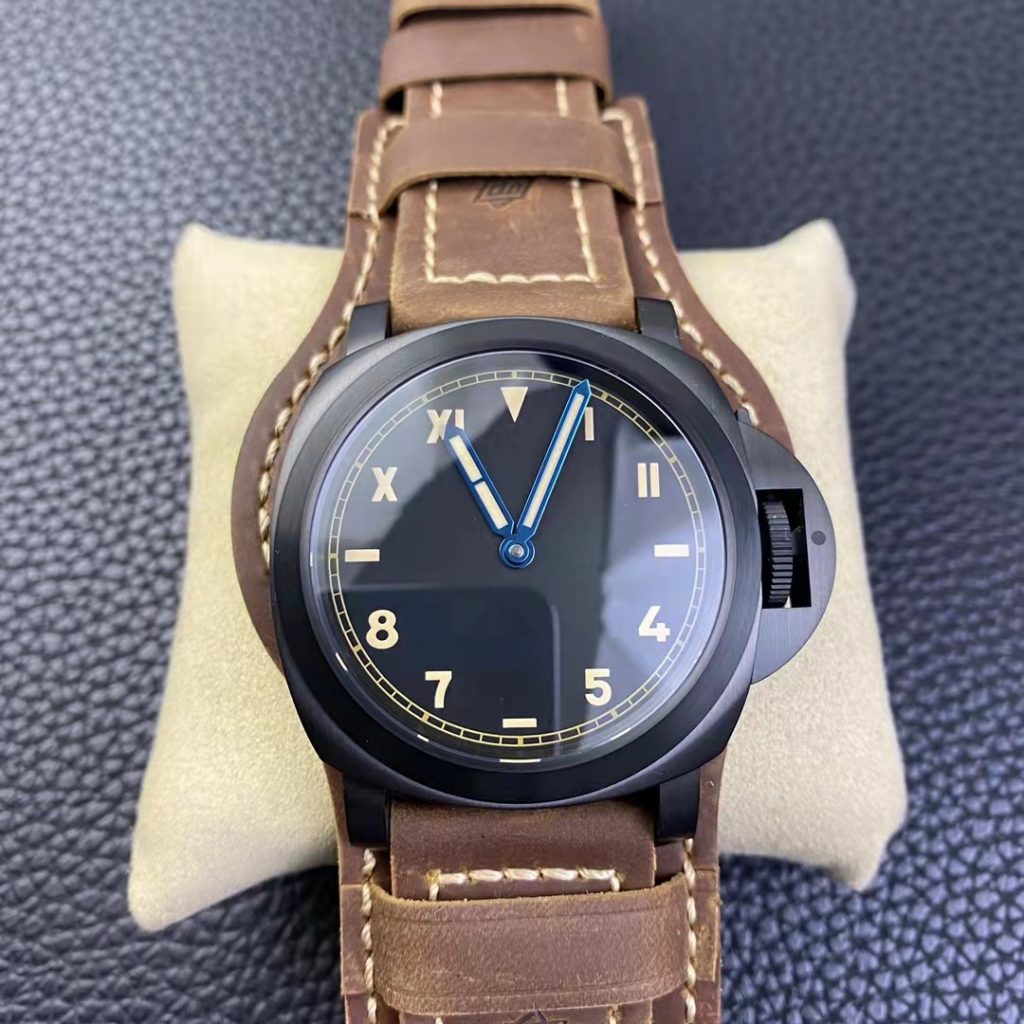 After the closure of VS factory, there are not too many good quality Panerai replica watches in our market, especially the Panerai watches with automatic mechanical movement, no factories are making them, a lot of classic models that were very popular before like PAM 312, PAM 441, PAM 1441, etc. now are not available, many customers asked me when VS will be back, I said perhaps they will not open forever, many of them asked me where to find the best replica PAM 441, 312, 1312 or 1441, I said I do not know, I felt disappointed at that time, so did them.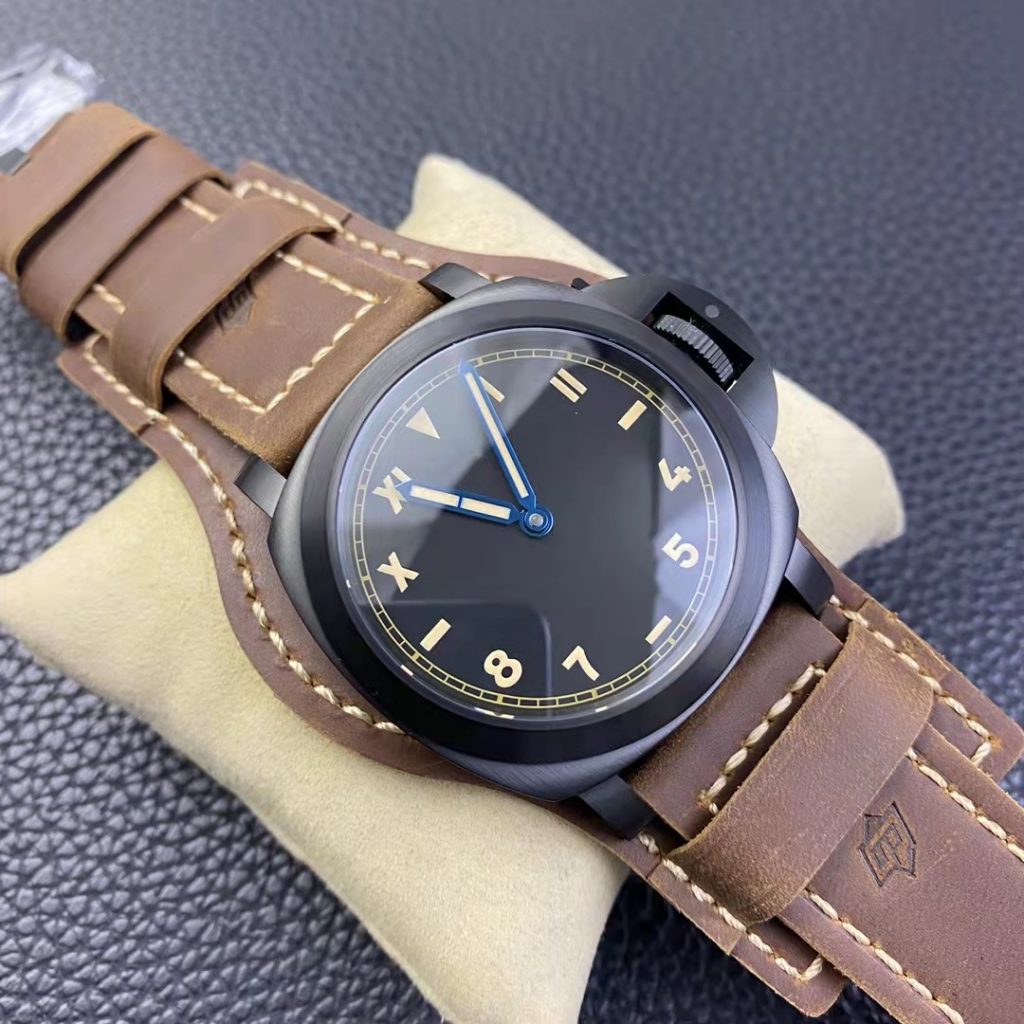 Fortunately, the good news I heard about in recent days is that HW factory continues to publish some Panerai replica watches with hand-winding movement, and their quality is good. So, a large need of classic PAM 111 and PAM 005 from customers can be fulfilled. Several days ago, HW factory released the PAM 779 replica, it is the first time for me to see this watch, its vintage style and leather band attract me.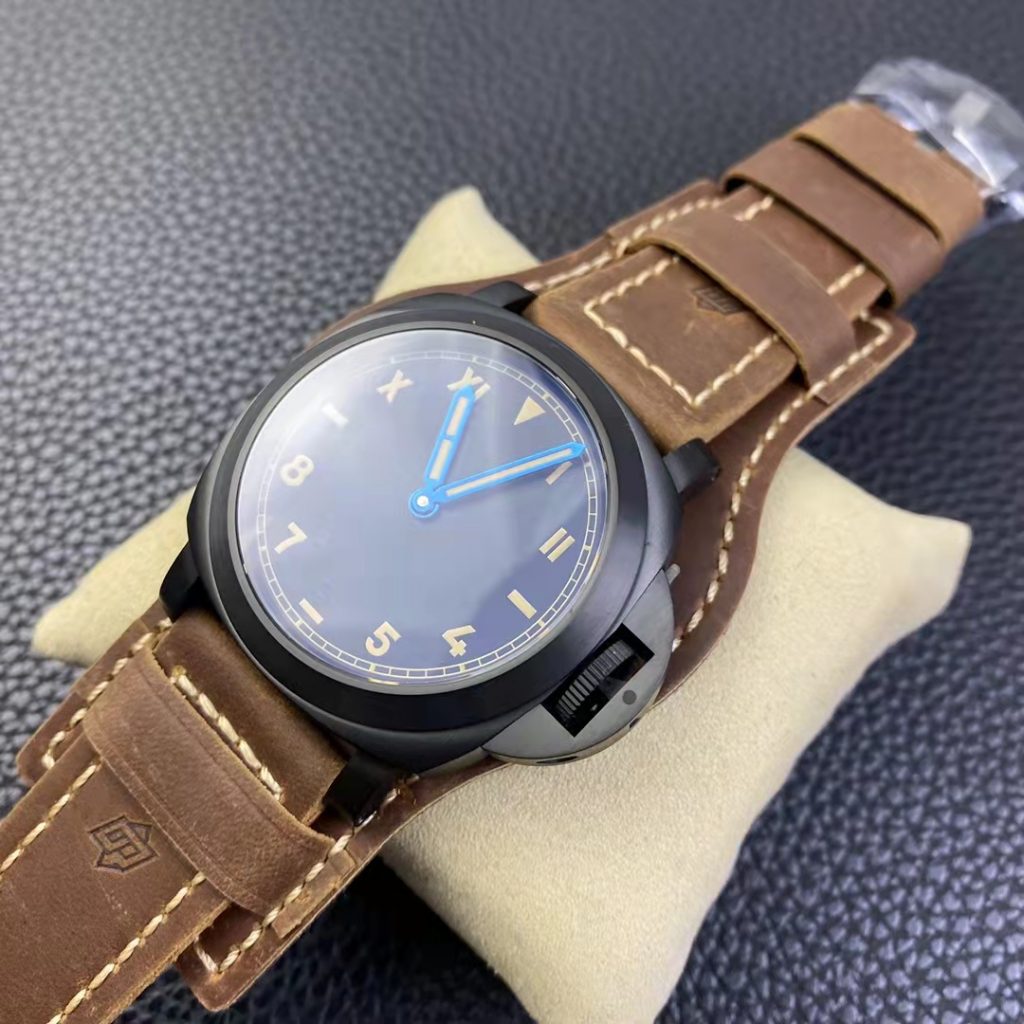 The replica PAM 779 from HW is made with Titanium, with black DLC coating on case, bezel, crown and lugs, the case is 44mm in diameter, I did not measure the thickness, with a manual winding movement, I think there is no big difference in case thickness between it and genuine watch. The dial is black, it is the "California Dial" on some older Panerai models, hour markers is a mixture of Arabic and Rome numbers as well as horizontal line "-". The track minute-scale is also one of the feature of California dial, blue hour hand and minute hand is a high contrast. HW factory successfullly presents all vintage elements on this replica Panerai.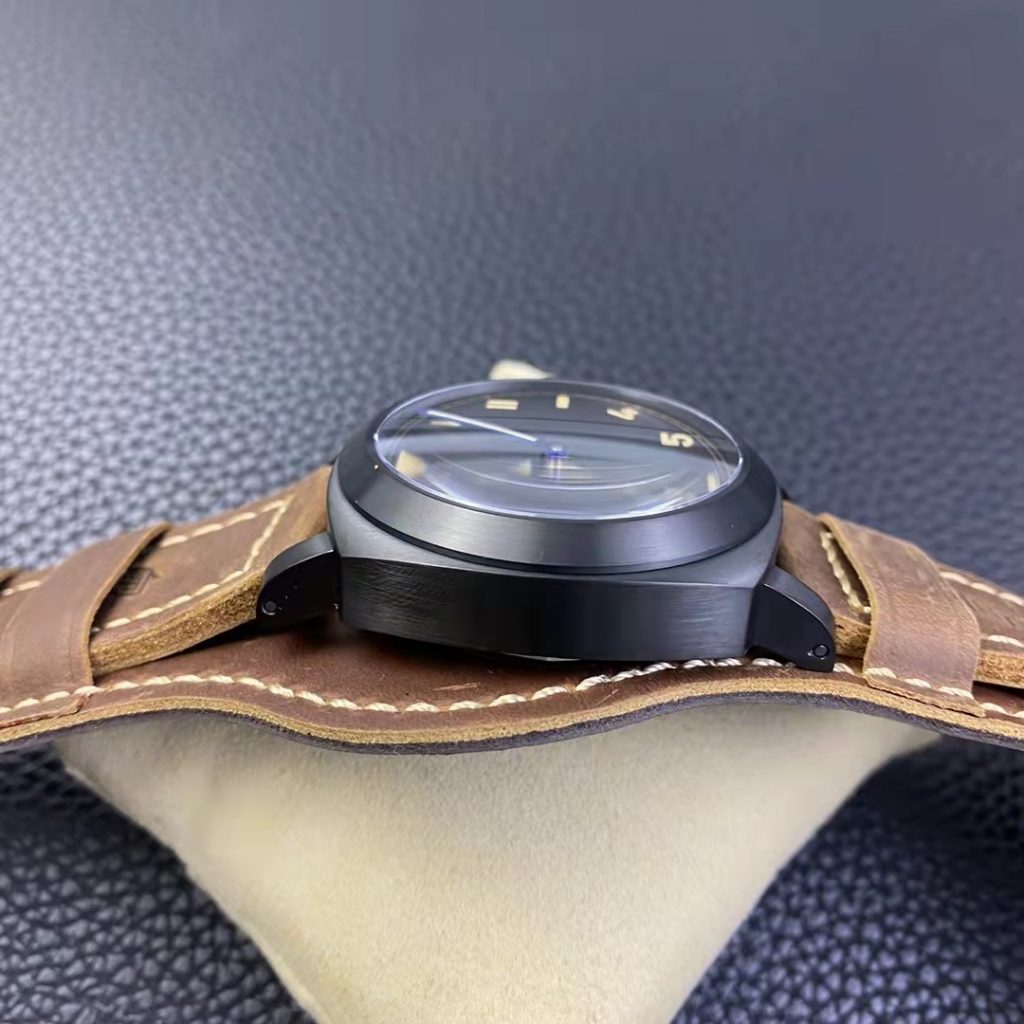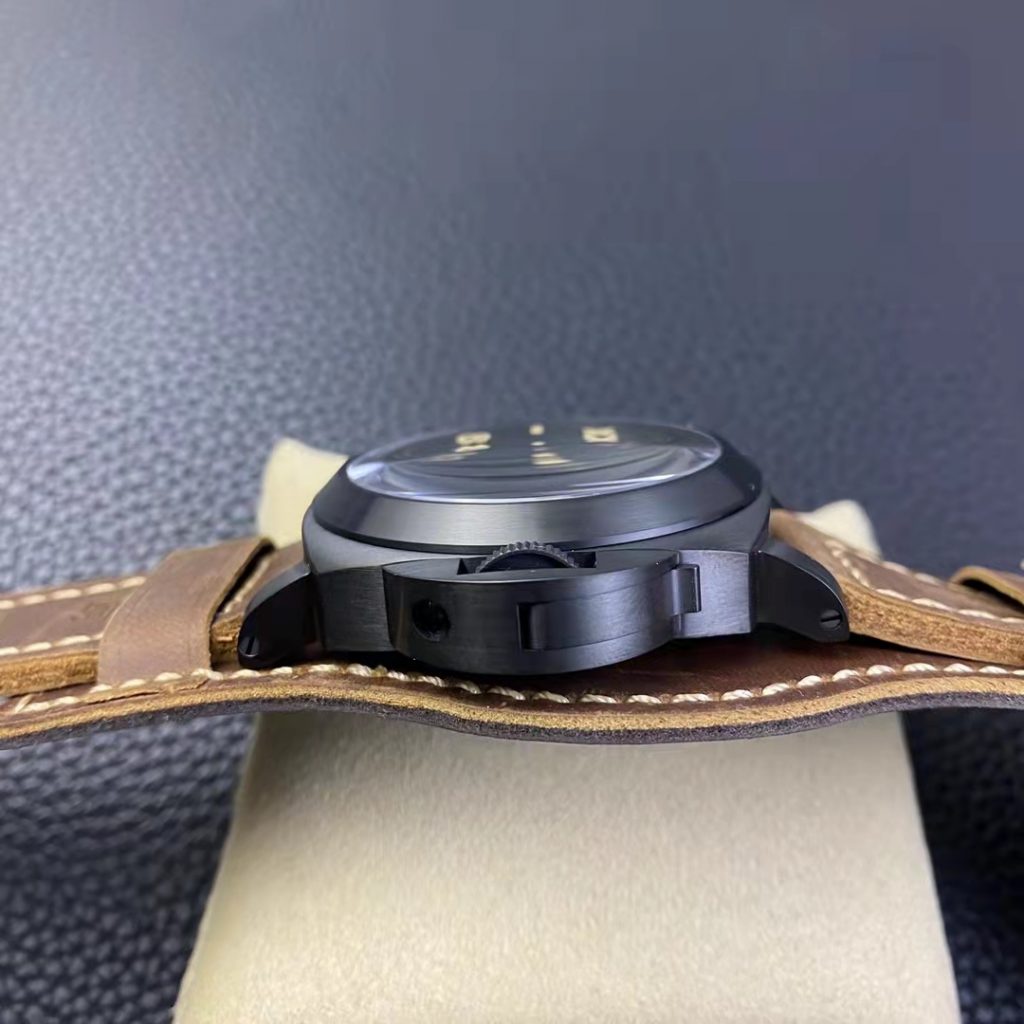 About the leather band, it is brown and looks old, I like this old style, it meets the vintage theme of PAM 779. On each pair, you can see OP logo on the front, HW factory also offers one leather pad with a big OP logo on its back, you can put it on the back of the case and wear it with the watch, it gives a extra wearing comfort, also adds retro and military flavor to the entire watch.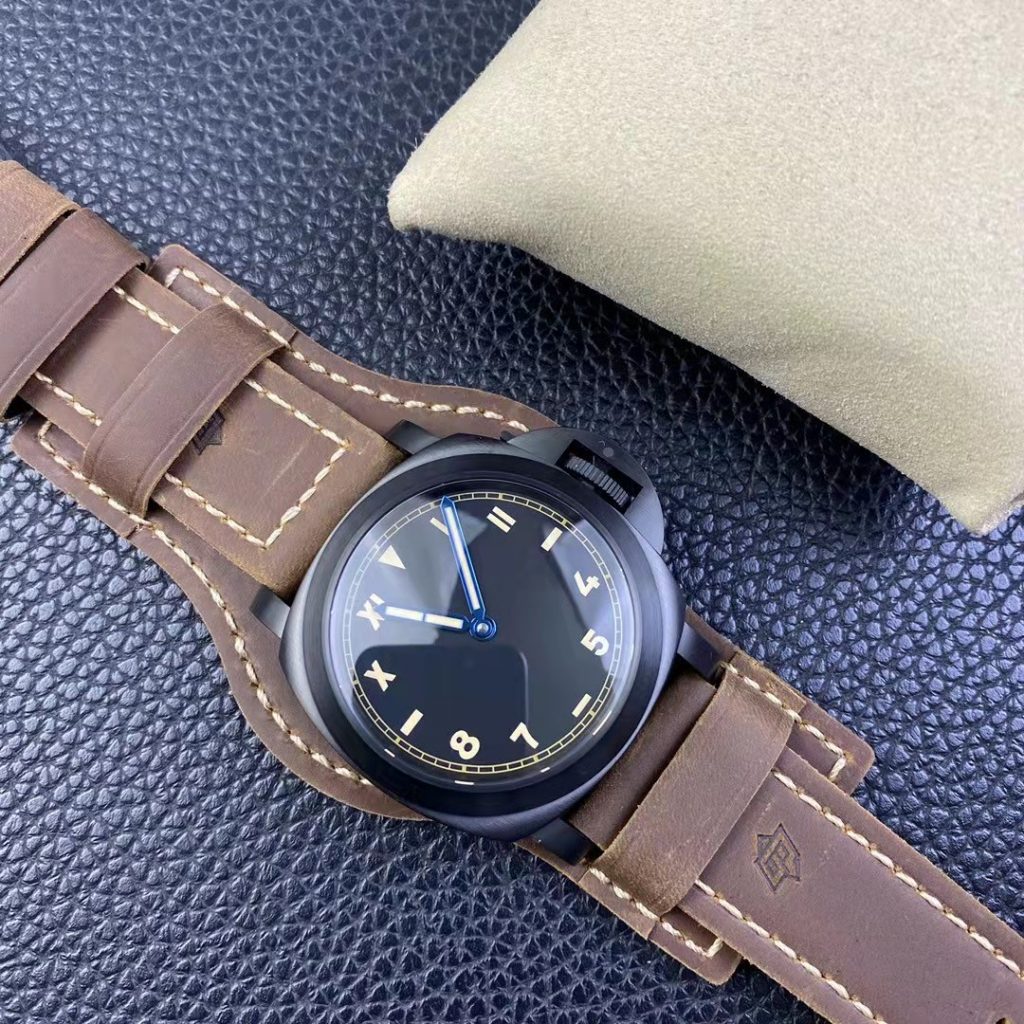 At last, HW factory sells this replica watch at a cheap price, but their stock is limited, if you are interested in, please be quick.