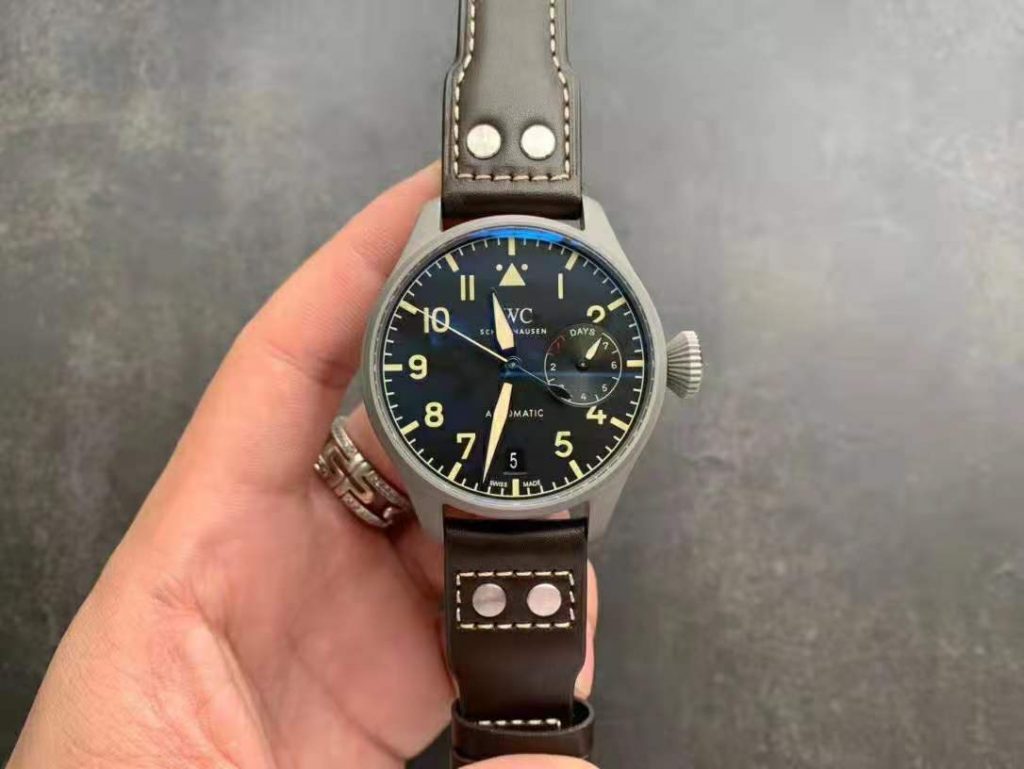 ZF is one of the three factories that did not stop offering replica watches during this raiding period, the other two are PPF and 3KF. I do not know the background of ZF, it is indeed a big watch factory here in China, during every raiding in the past, ZF's business was never affected, this is a very powerful factory. Today, I want to introduce top quality IWC Big Pilot replica watch from ZF, it is not the latest model, this watch was published in 2018, now, some people still want this watch when talking about the best Big Pilot replica watch.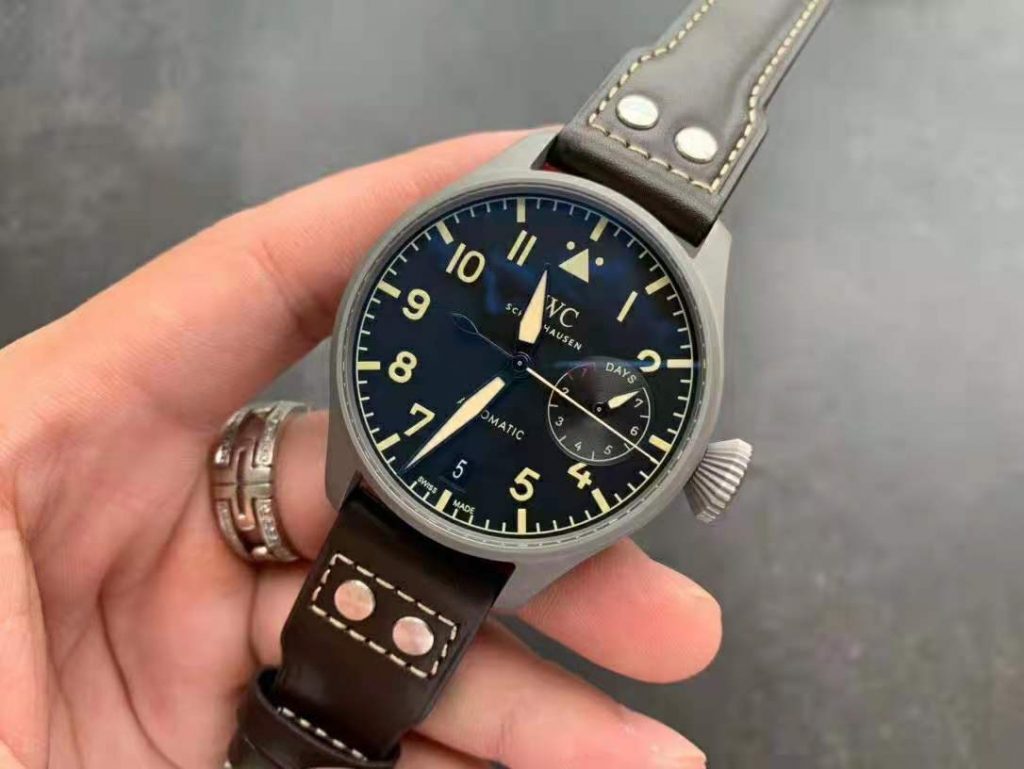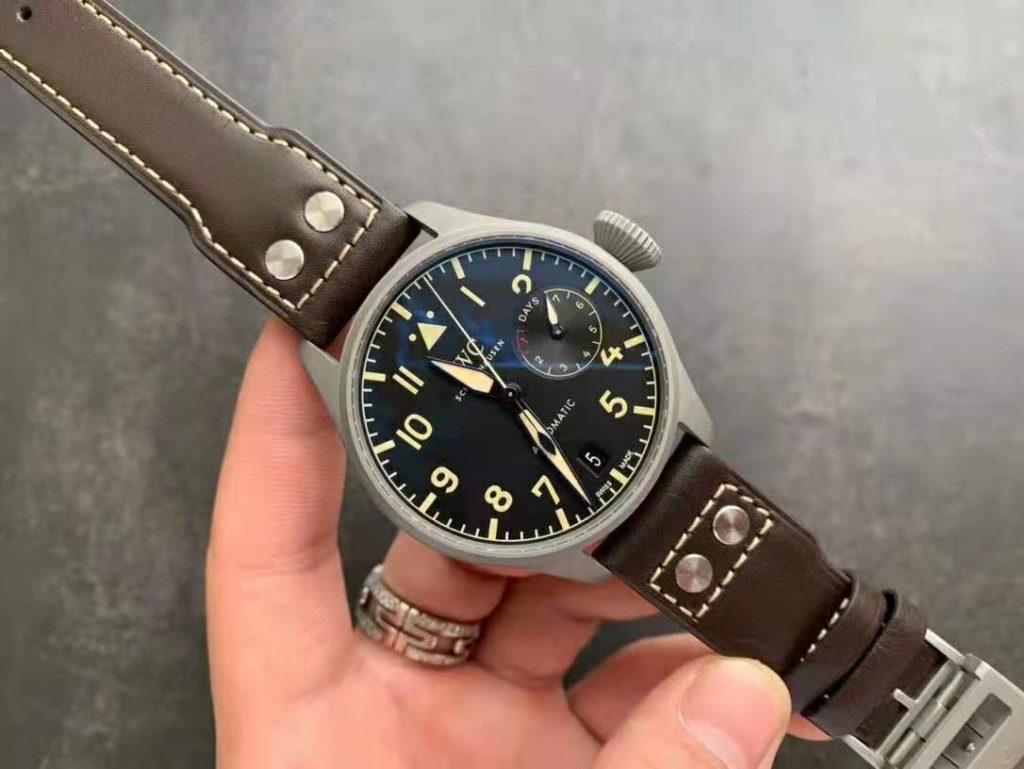 IW501004 is a big watch, which has a diameter up to 46mm, big case with a large crown, the watch is specially designed for people who love big military watches. Like genuine, ZF uses solid Titanium material on the case, high grade Titanium, which is brushed. Unfortunately the case is too thick, almost 15.5mm, I do not know the thickness of genuine watch, but I think it is thicker than the real watch. The case back is clean, only some engravings of water resistant depth and model information on the center.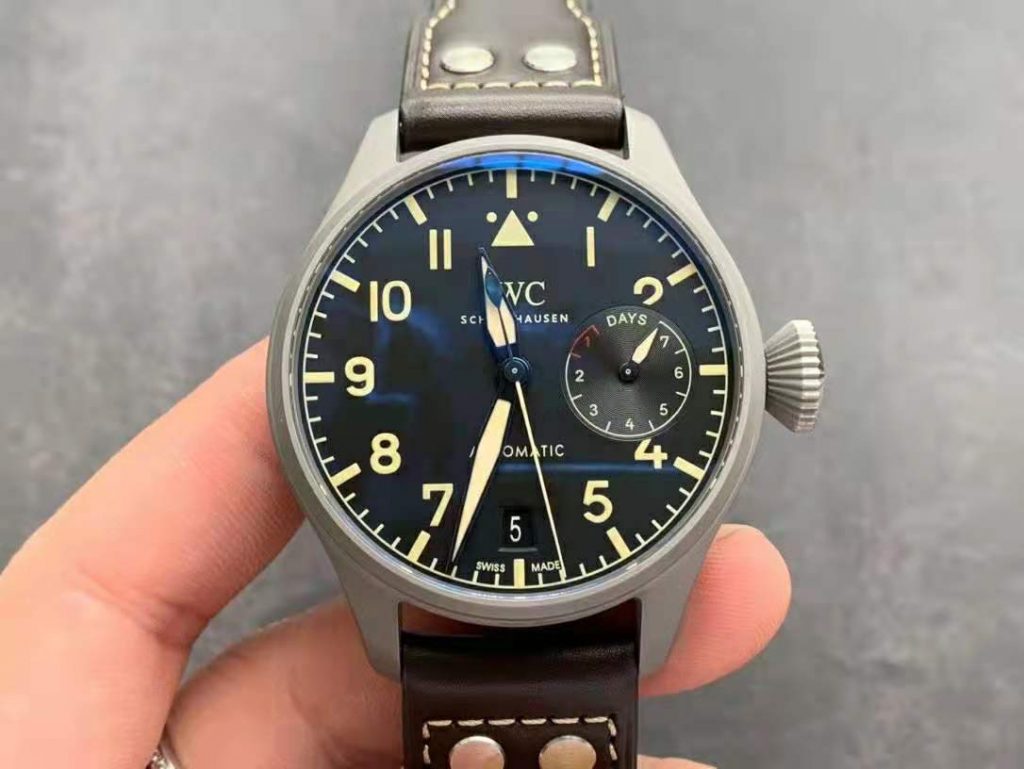 The dial is black, lume light is strong, in dark conditions, you can see hour hand, minute hand and every hour marker are emitting green light, which is very strong. If having absorbed enough light during the day, the lume light will be long lasting in the dark. Actually, the dial adopts the design of classic Pilot's watch of IWC, while adding a power reserve indicator on the dial and a big onion-shaped crown makes it a big pilot. The small blue hand on the right is indicating the remaining power of the watch. The power reserve works, but not as long as that of genuine.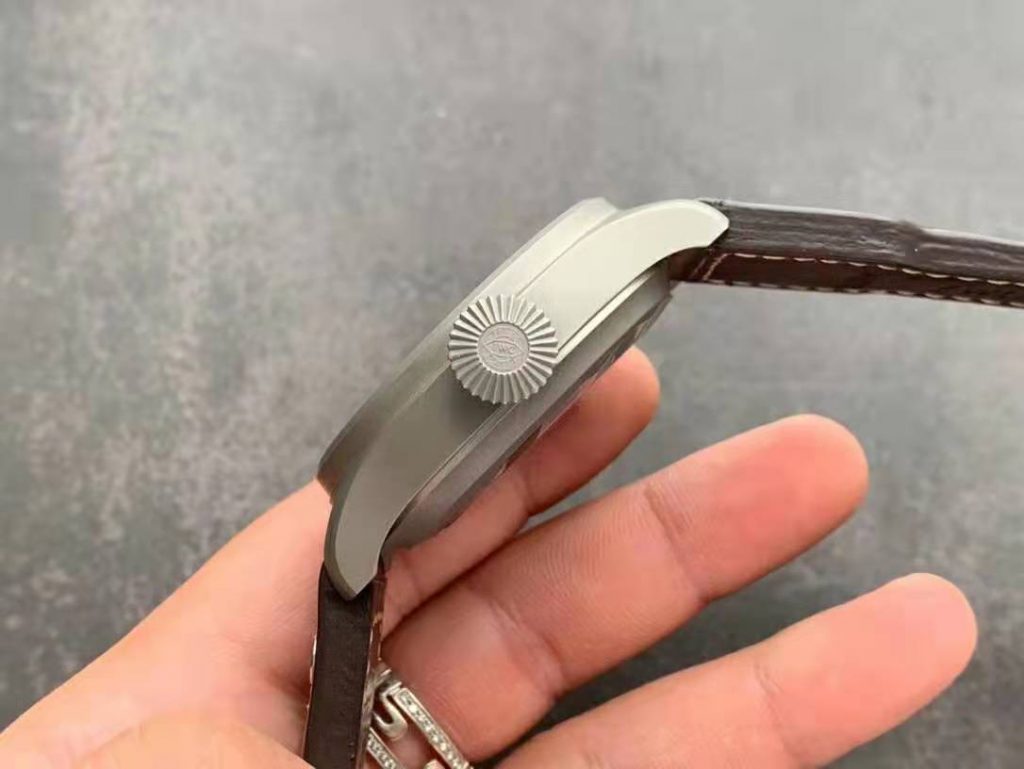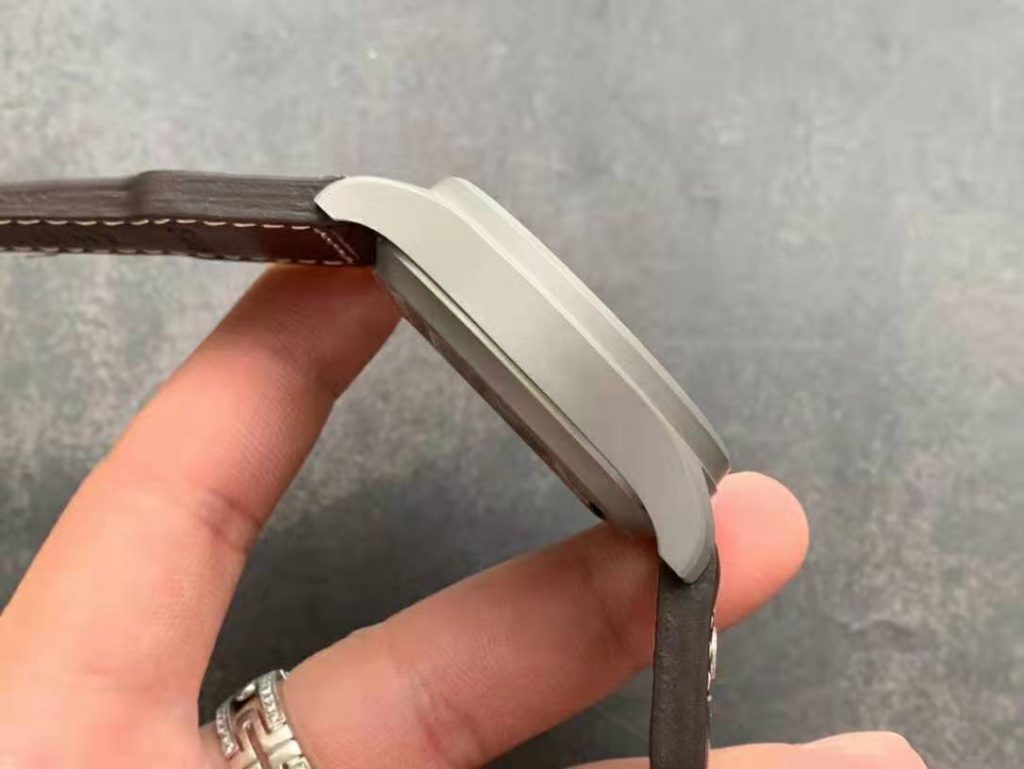 The leather band greatly adds points to this replica, it is brown and fitted with a deployant clasp, I can see four rivets on the band, the decoration of rivets makes the watch have a somewhat vintage style, I like the design of this leather band.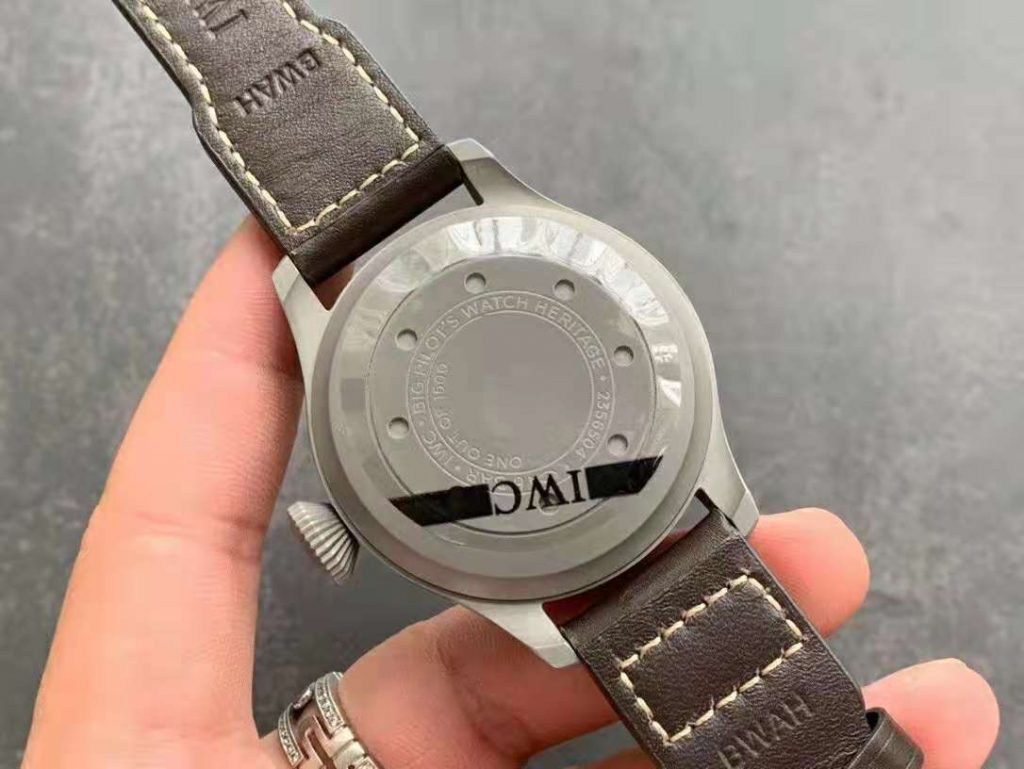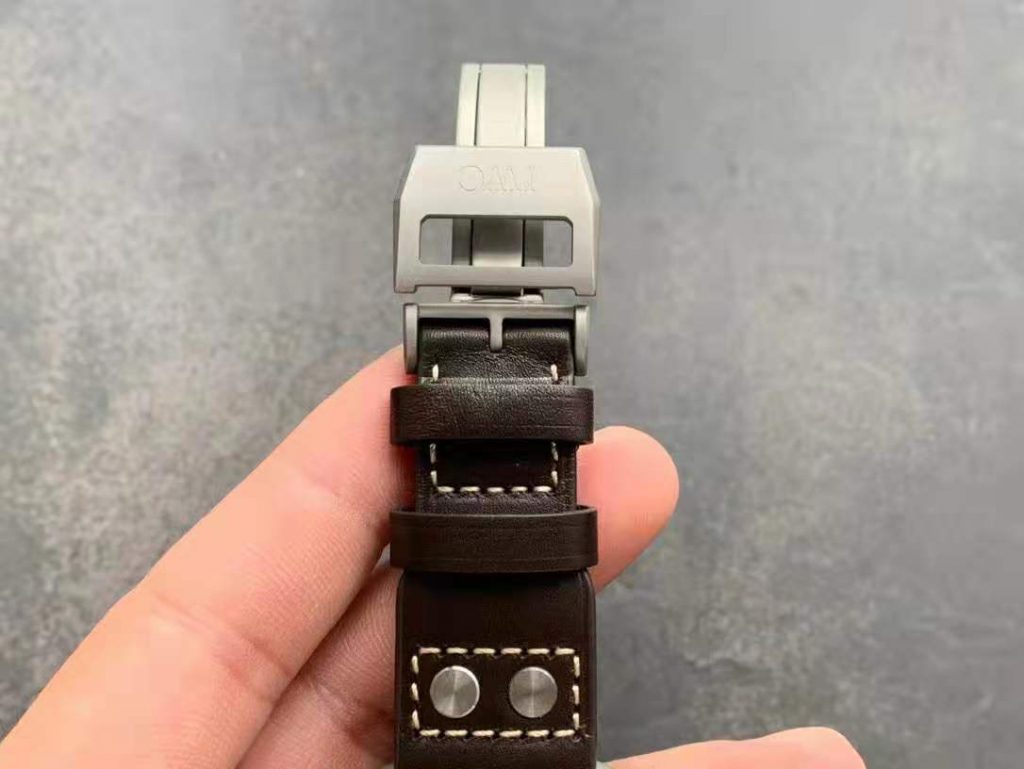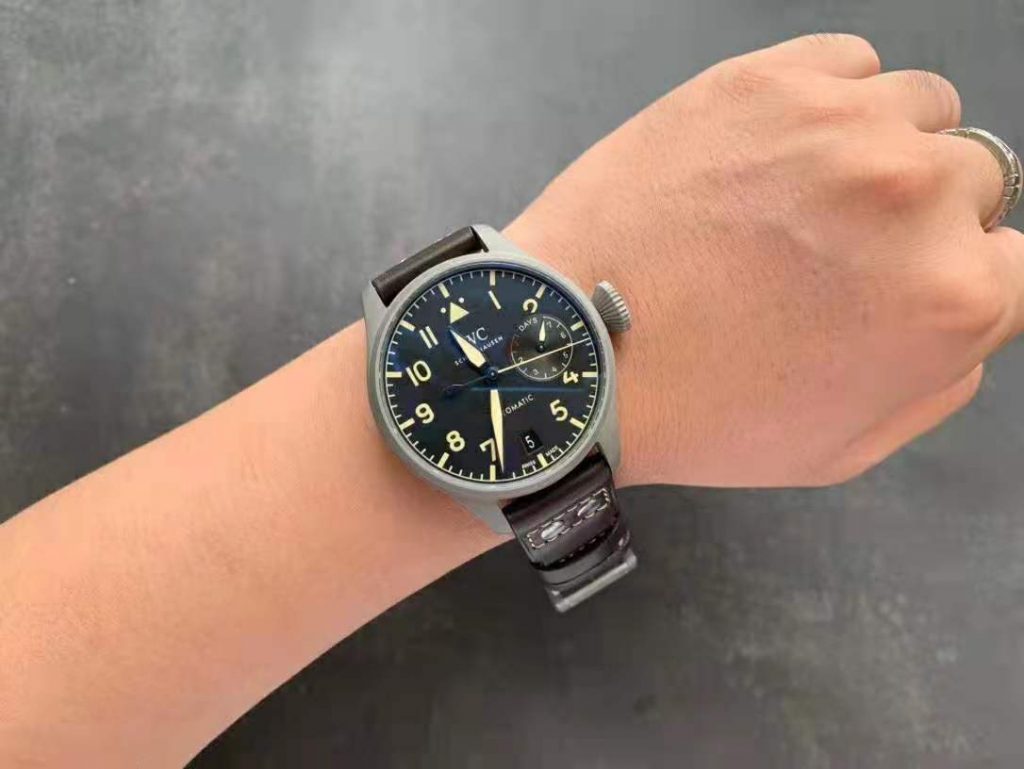 Overall, if you are looking for the best replica of Portuguese, Pilot, Big Pilot or Spitfire, just go with ZF, they make the best ones.