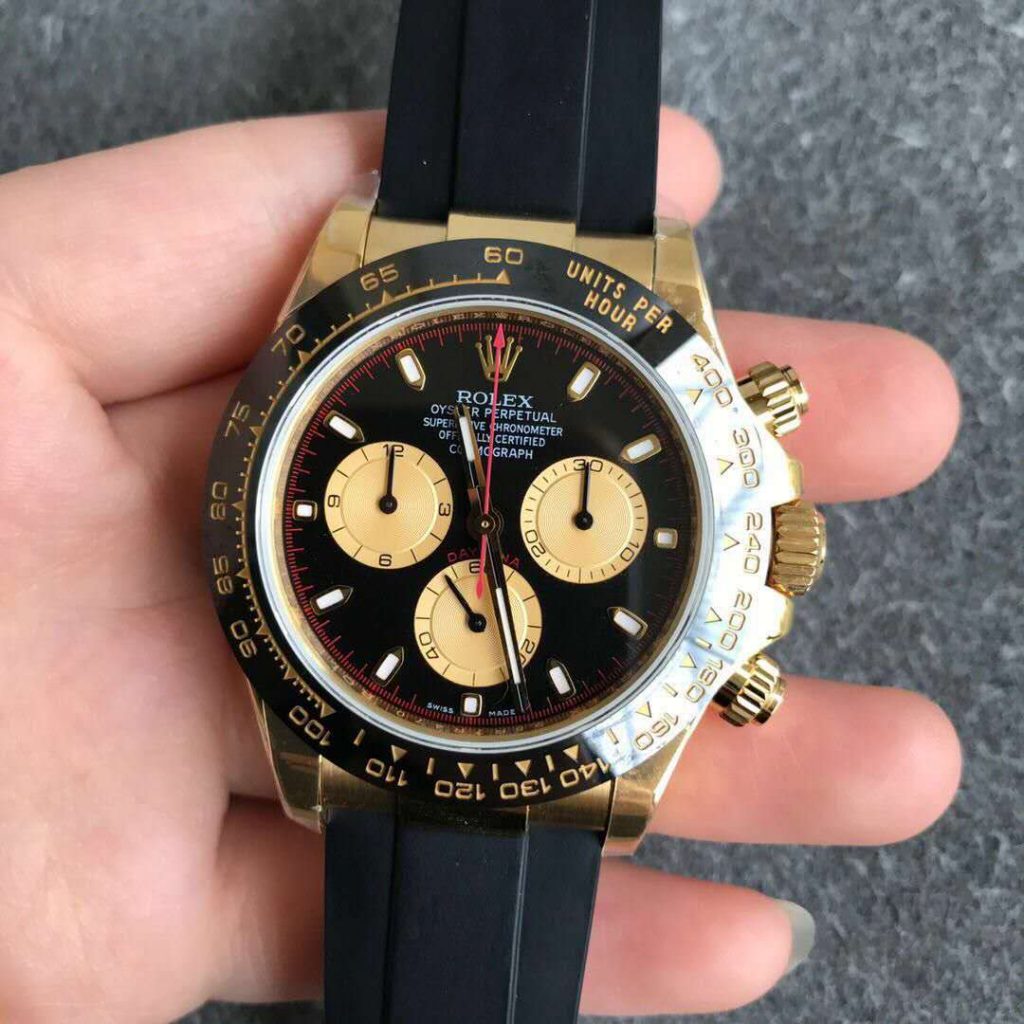 When some one asked me which one to buy as their first replica, now I will always recommend the Daytona from Noob, especially the Panda Daytona, it is very popular, even I think this Daytona is the best replica watch in our market, maybe some people do not agree, they think that the Portuguese 7 Days from ZF is better, yes, it is too hard to compare them especially both are very good. Noob Daytona is the only one Rolex watch I sold to my clients but never had problems, no clients sent the Daytona back to me for repairing, this is really good, because even the latest Submariner V10 from Noob will have some tiny issues sometimes. Today, I will give a short introduction of another good-looking Daytona watch which Noob just published, it is a golden watch with rubber band.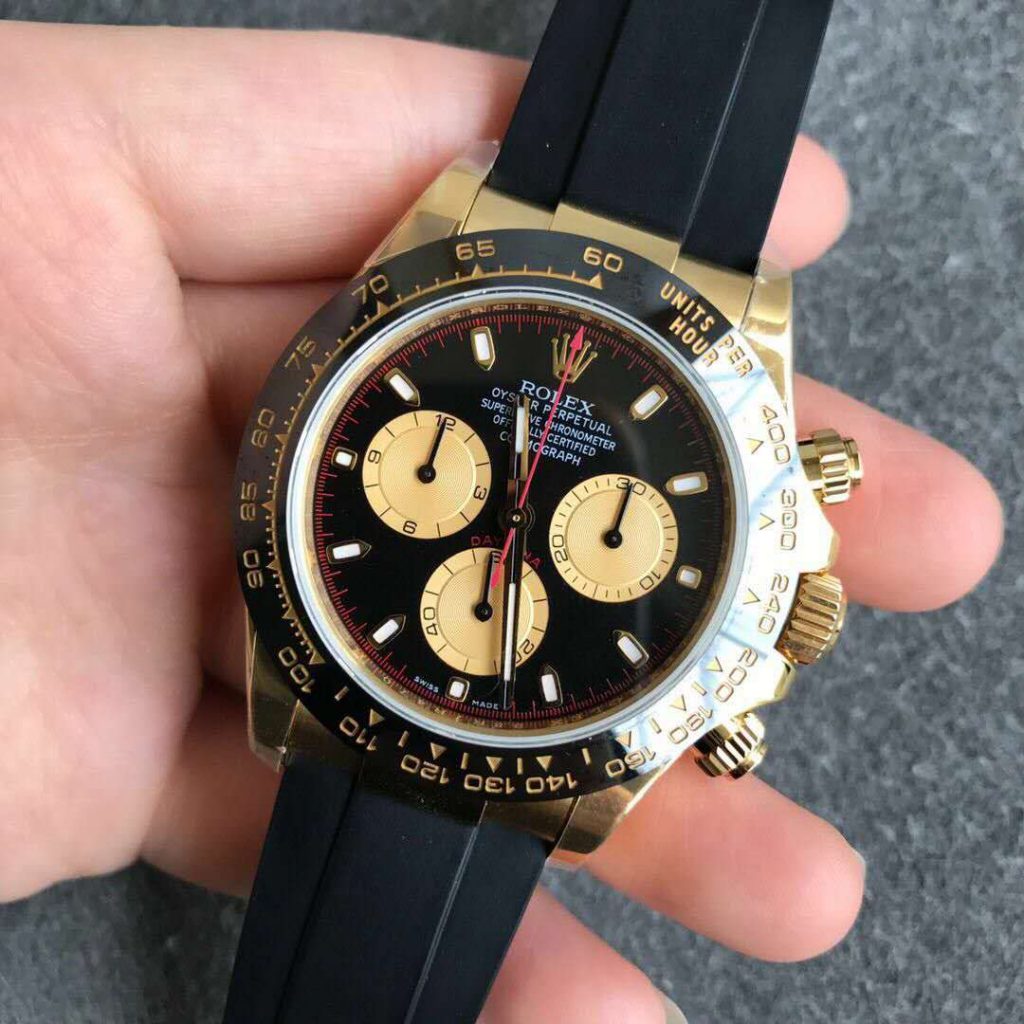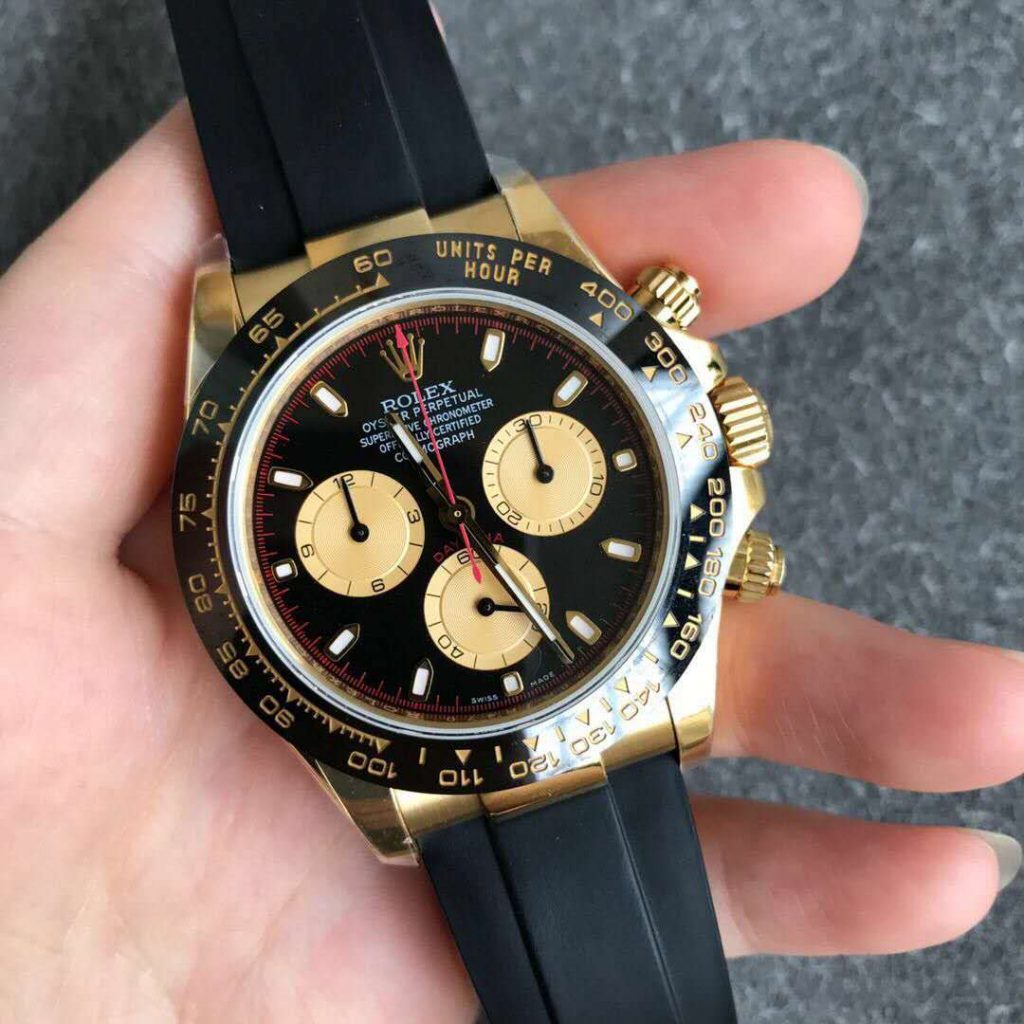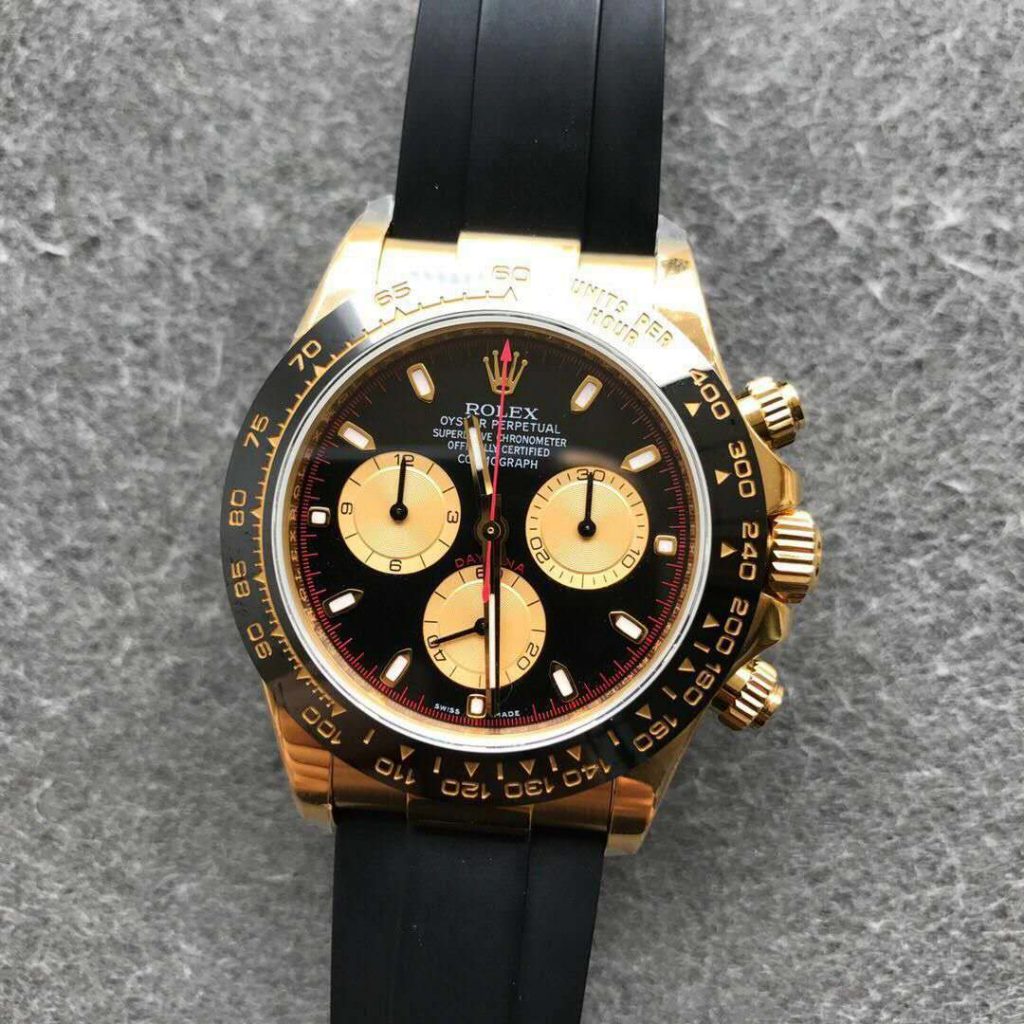 This Daytona is the latest V3 edition from Noob factory, made with 904L stainless steel and uses a Super Clone 4130 movement like other Daytona models of Noob. Among all Daytonas from Noob, most popular ones are those stainless steel models with steel bracelet, the one with rubber strap, in my memory, it is the Daytona with grey dial. Now, another Daytona model with black rubber strap is published, hope this one can attract your attention.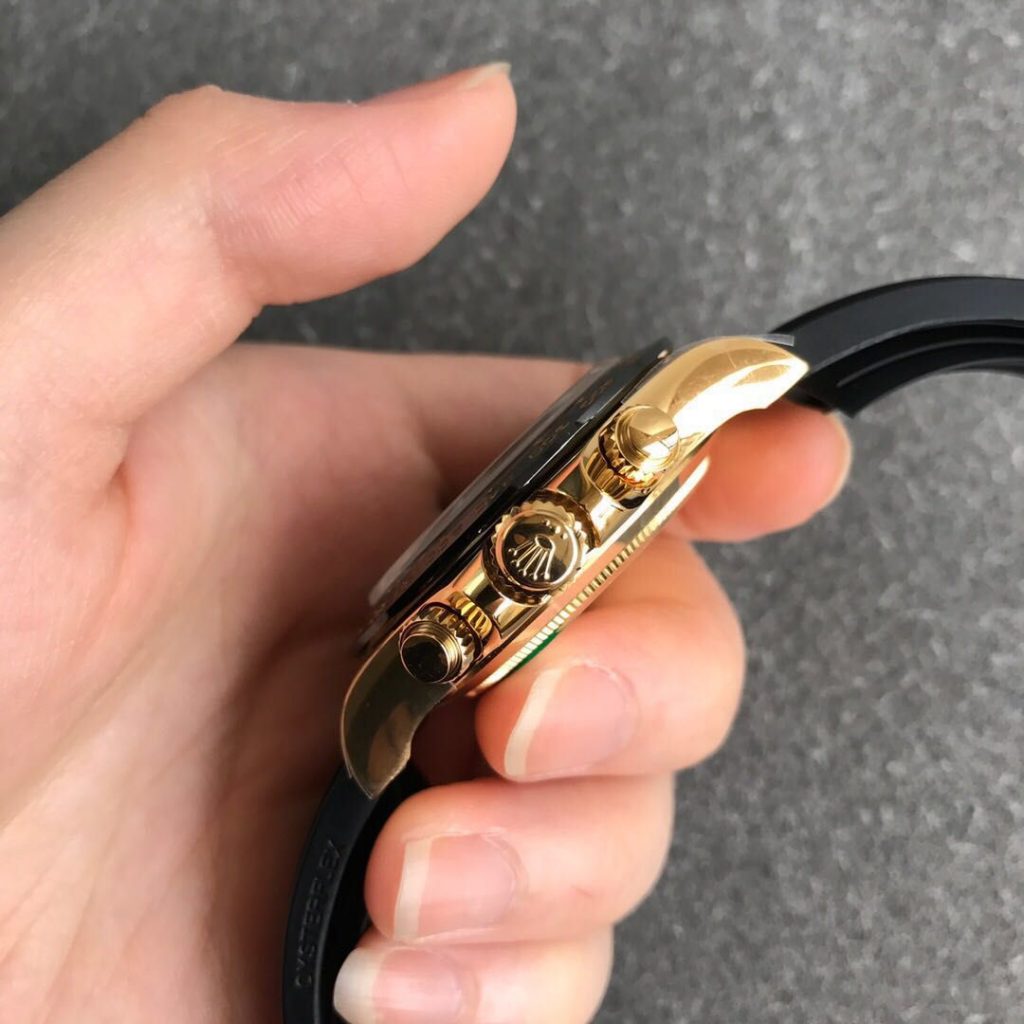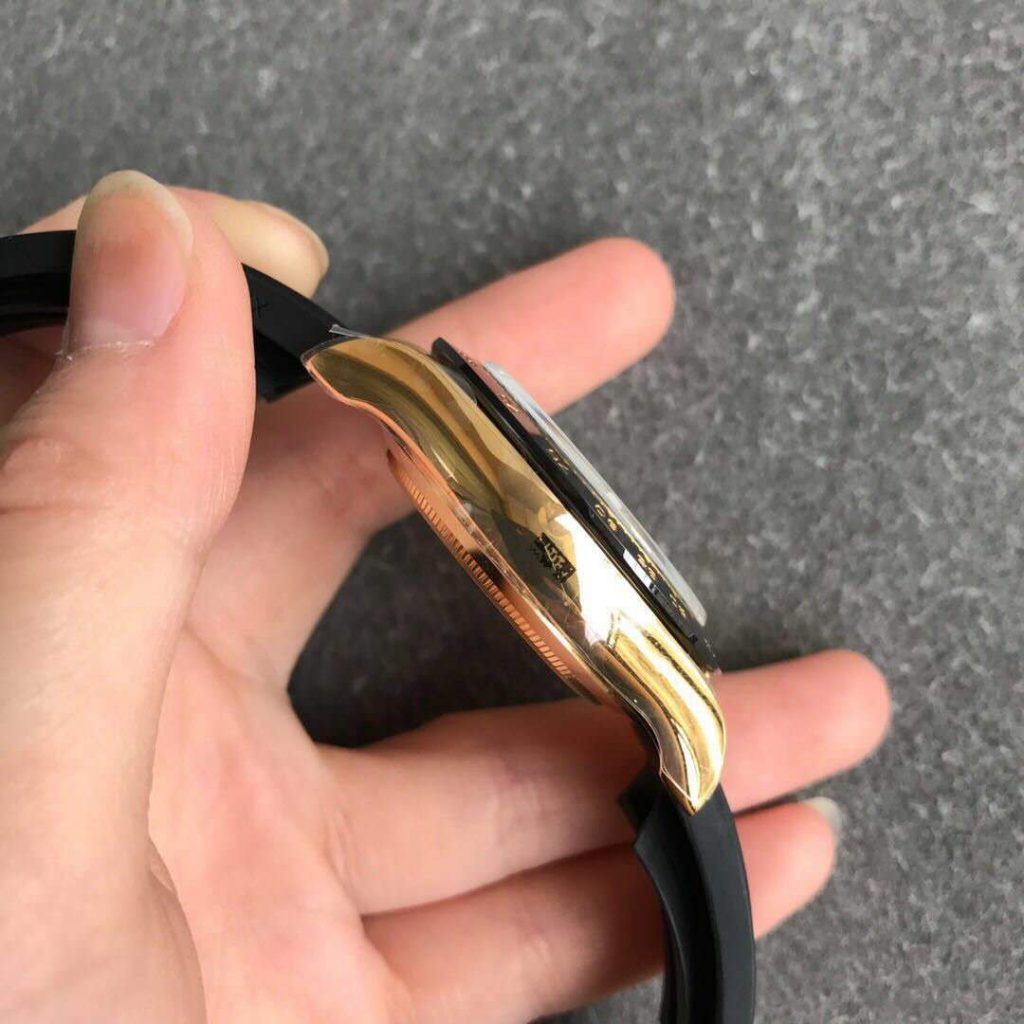 The case is only 12.5mm thick, very close to the thickness of genuine Daytona. The inner material is real 904L stainless steel, while outside has yellow gold plated, compared with the rose gold coating, yellow gold tone is not easy to fade, however, the gold coating on every golden replica watches is not very thick, so, sometimes I do not suggest people buy golden watches unless they really have to, when the gold color fades, the watch will look ugly.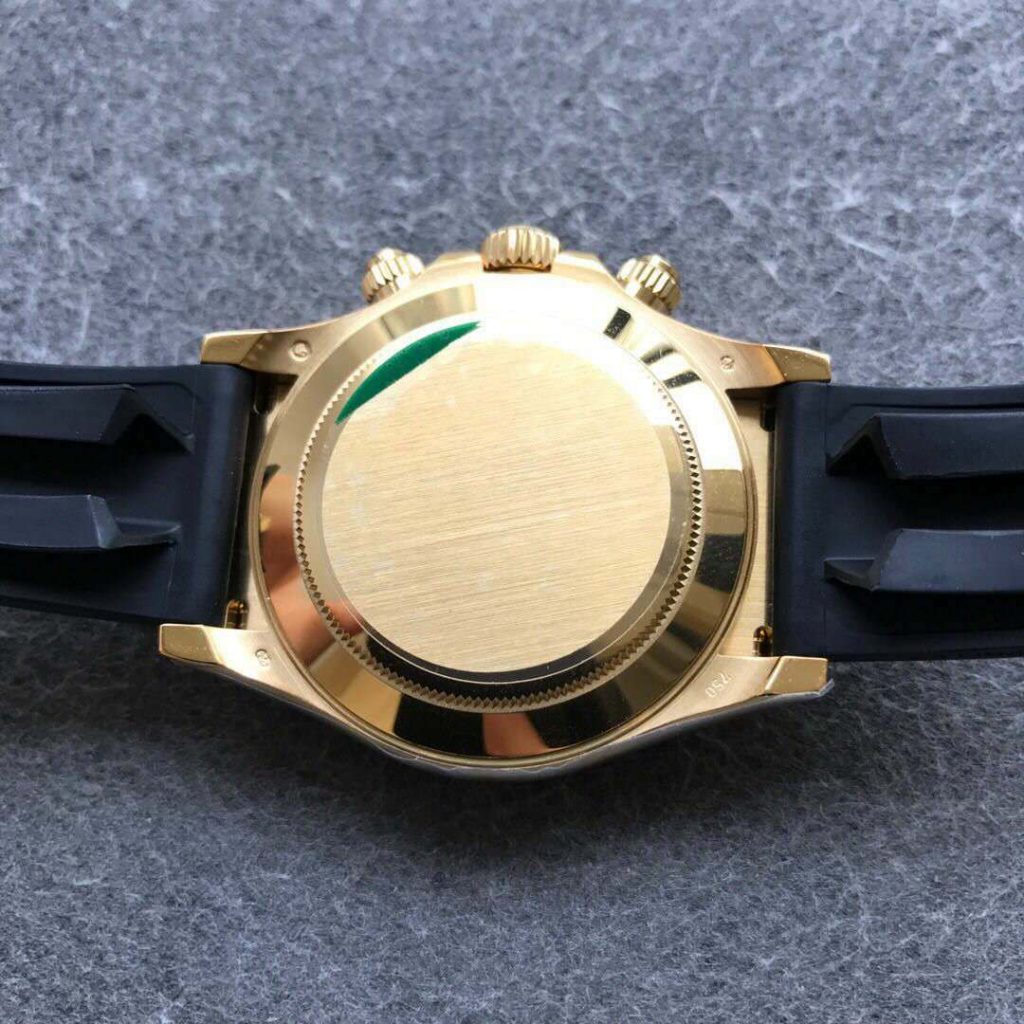 Black dial looks ok for me, but the three golden subdials are too shiny, the black, red and golden color match perfectly, well, the black small hands on three subdials seem to be polished, I do not like this style. On Noob Daytona, about the circles on the three subdials, many complaints about it, every time the batch came out from the factory, the size of the three circles seems to be different, on last batch of Panda Daytona, the circle is too thin. Well, on this golden Daytona, I did not compare it with genuine, it seem to be ok for me.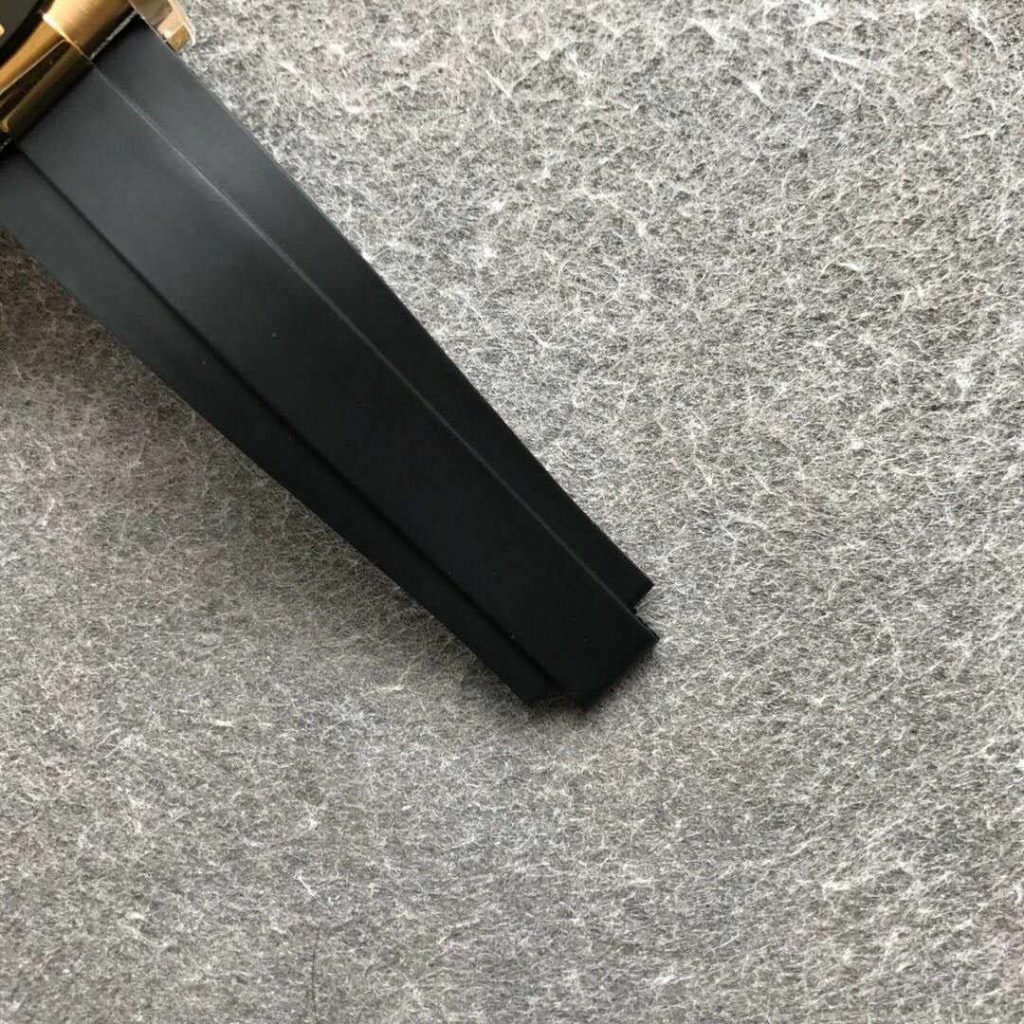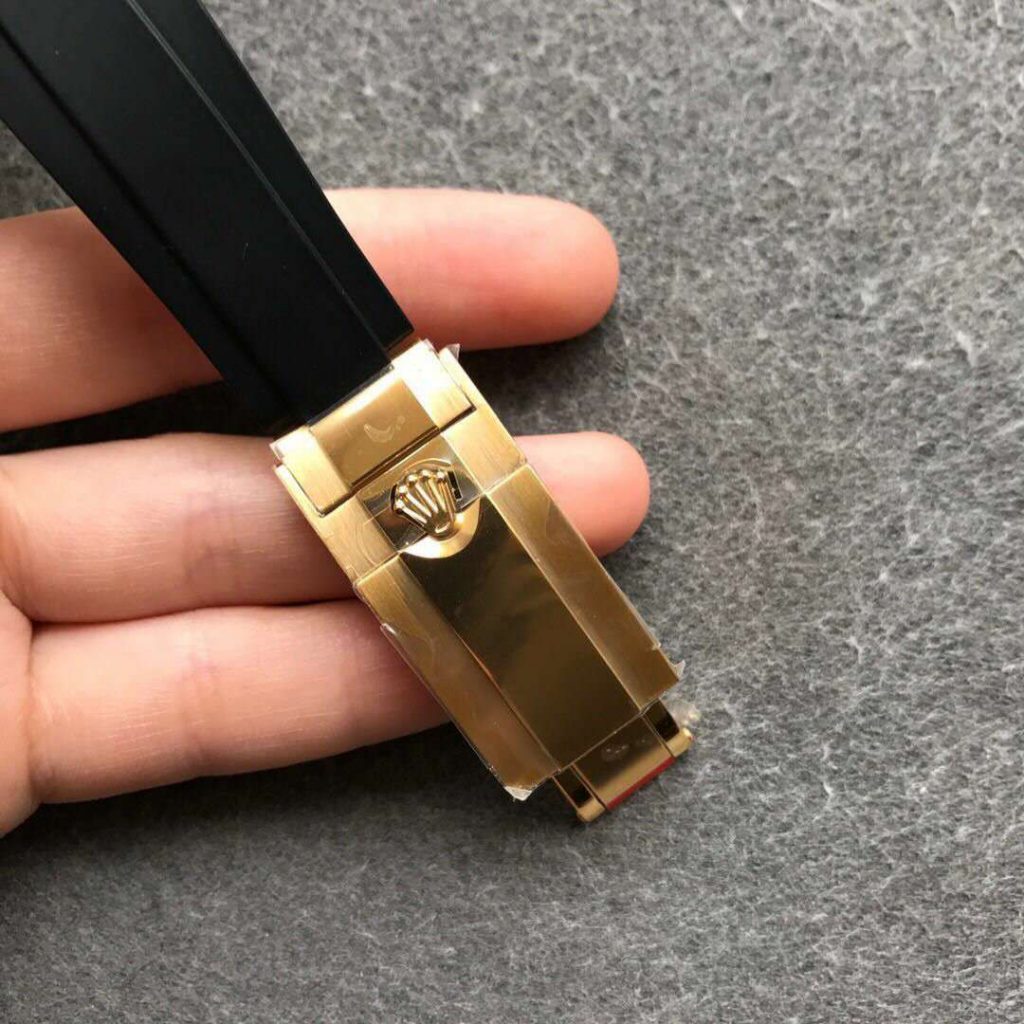 The movement inside is a Super Clone 4130, different from clone 4130 movements from other factories like AR, JH and TW. Noob's 4130 is the best one in our market, it is not based on A7750 but developed by Noob themselves, which means every part of the movement is produced in factory and assembled by watch masters according to genuine Rolex 4130. Now, this movement seems to be very reliable, no issues have been founded since its release.
At last, I want to show you the top three best-selling Daytona watches from Noob, the first is 116500 Panda Daytona, the second is 116500 ceramic with black dial, the third is 116519 ceramic grey with black rubber. Check photos below.