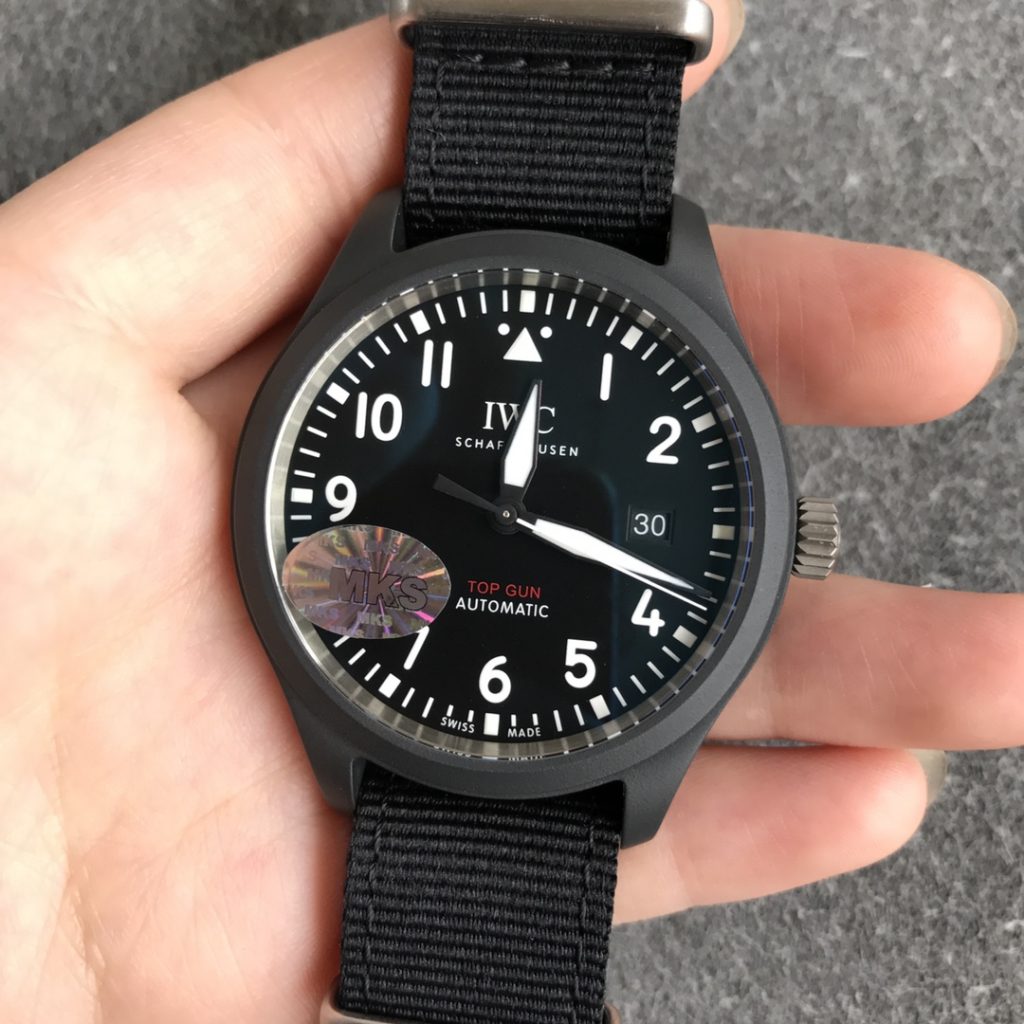 MKS is one of the oldest watch factiries in our market that make good quality replica watches, in my memory, it started to manufacture replica IWC watches, even easier than ZF, if you want to buy a good quality replica IWC watch, I only recommend ZF and MKS factory. The price of IWC from MKS factory is much cheaper than that of ZF, sometimes there are also special offers coming from MKS, in a word, if you keep some focus on this factory, probably you will get a surprise. MKS, its name tells you everything, it was a very famous factory in the past, even more popular than ZF, because this factory makes the best replicas of Mark series replicas of IWC, and a lot of people were willing to buy IWC Mark watches, so MKS has a high reputation in the past. Now, more people are likely to buy the products from Noob and IWC from ZF, so the popularity of MKS decreased, this is understandable. However, for some simple models from IWC Pilots collection, you will not regret after purchasing from MKS.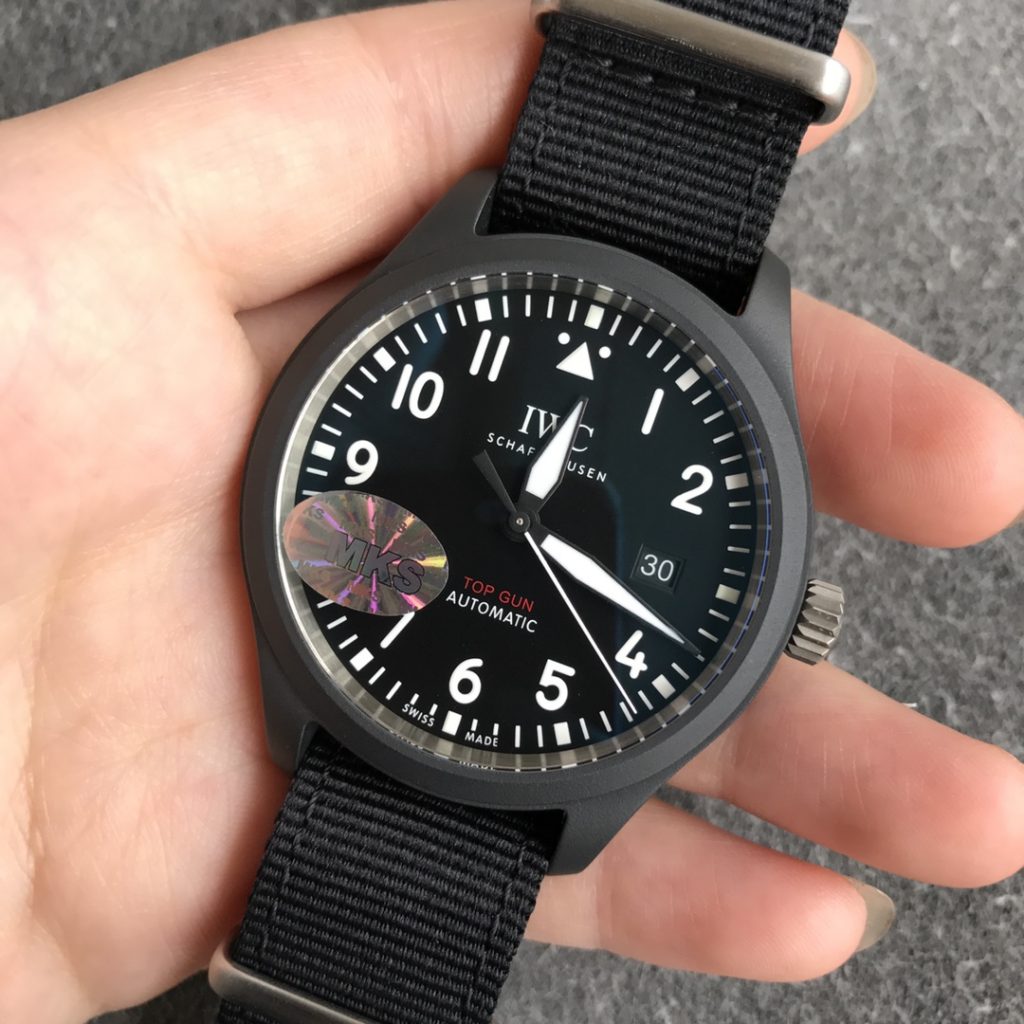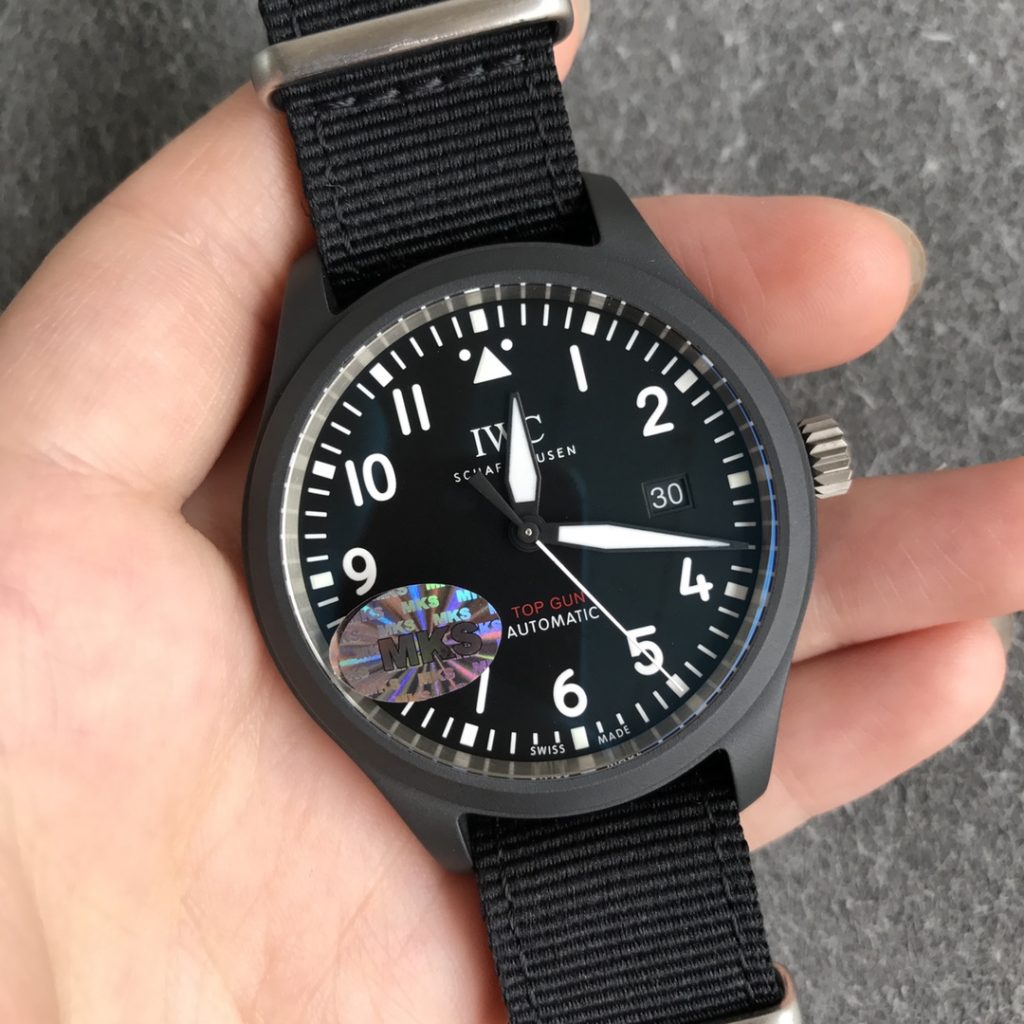 Today, I want to introduce one new IWC watch from MKS factory, it is a Top Gun and made with black ceramic. At my first sight, the watch looks very cool, black ceramic case, strong lume light and black nylon band, these elements make the watch become one of the choices for people who want one military watch. However, such military-style watch is only for casual wearing, there are military elements on the watch, but it is not made for military use.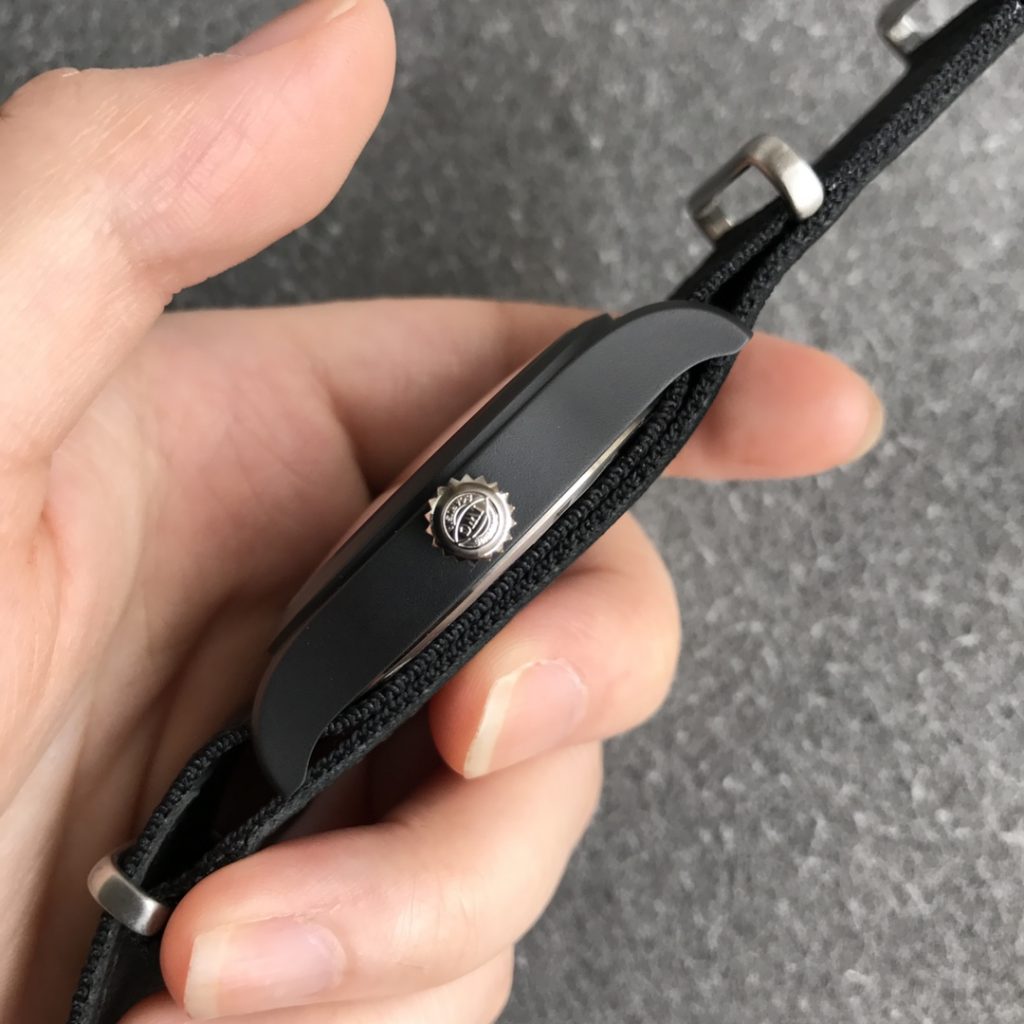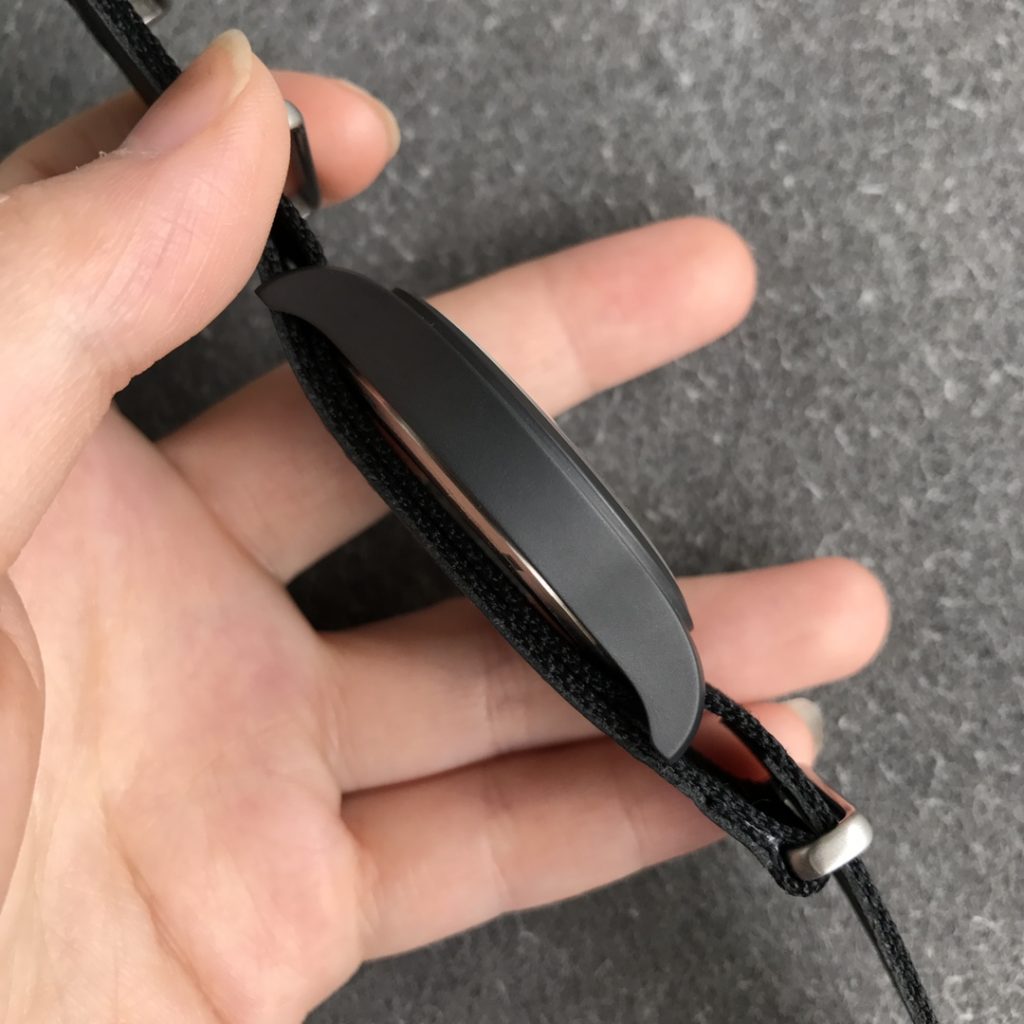 The ceramic case is 41mm in diameter and 11mm thick.The matte finish on the case is fine, it feels very good and like real when you touch by your hands, bezel, crown and case back are all screwed down together, the construction of the entire case is completed on this replica according to genuine watch, especially the inside construction between the case back and middle case, to ensure a good water resistance on this replica, the factory need to guarantee that the bezel and case back can be screwed down into the middle case perfectly.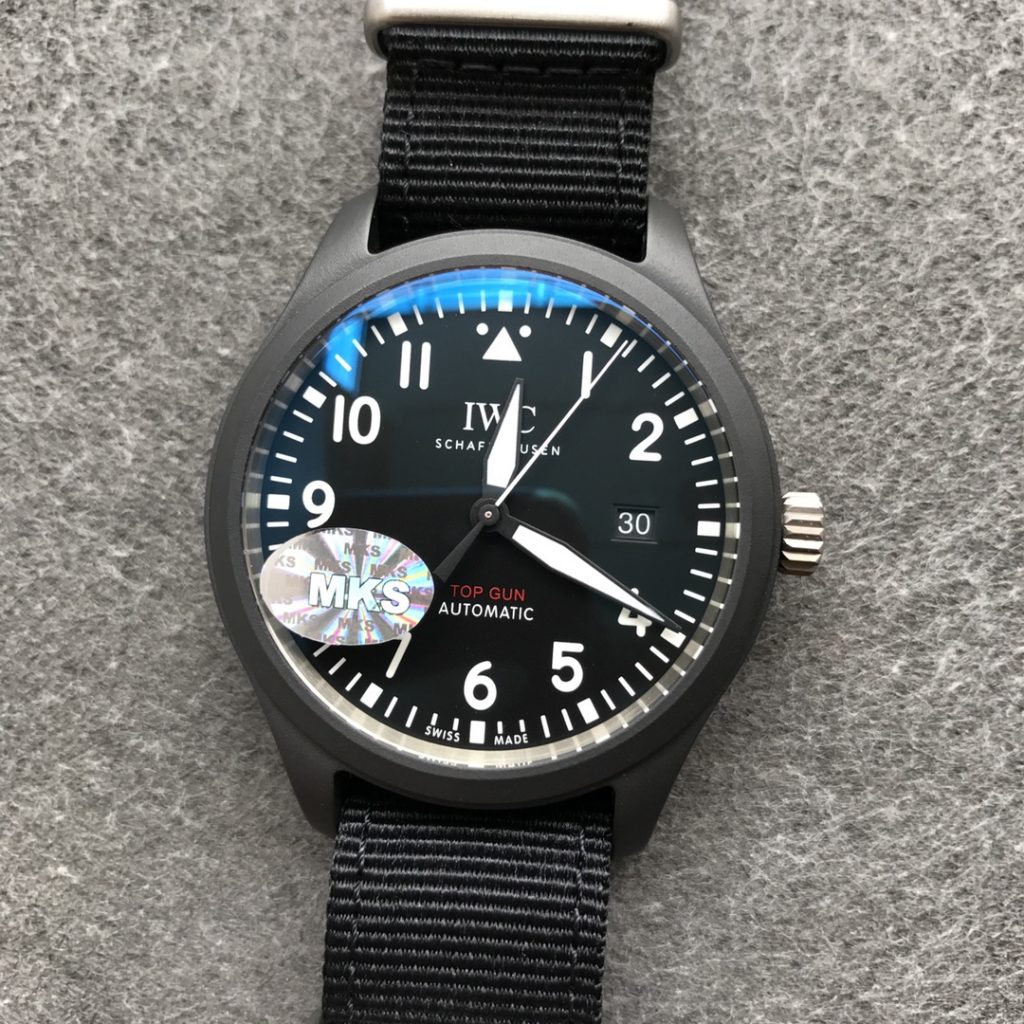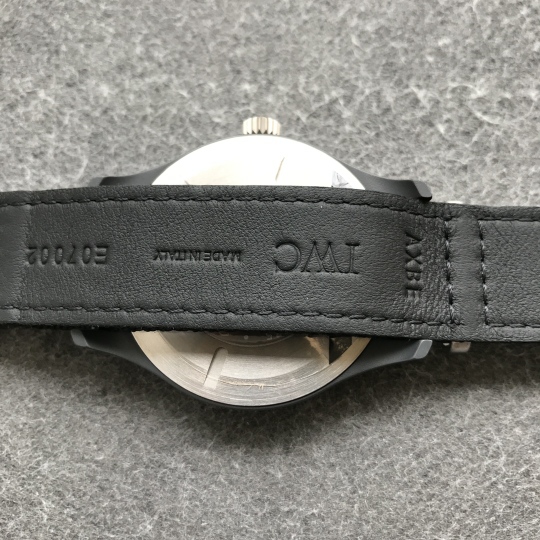 The dial is ok, very classic Pilot's dial style, high readability because of the white markers on black background. About the dial, not too much criticism on it, it is just ok, so many I have seen and tired. The watch uses a Miyota 9015 movement, very reliable, low repairing rate, this is the advantage of Miyota movement. About the band, it is a black nylon, not made with nylon material completely, because the other side is leather. Actually I do not like this design on the band, why did not IWC prepare two bands for this watch, one black leather strap and one nylon band, I do not think the outside nylon look very good on this ceramic watch.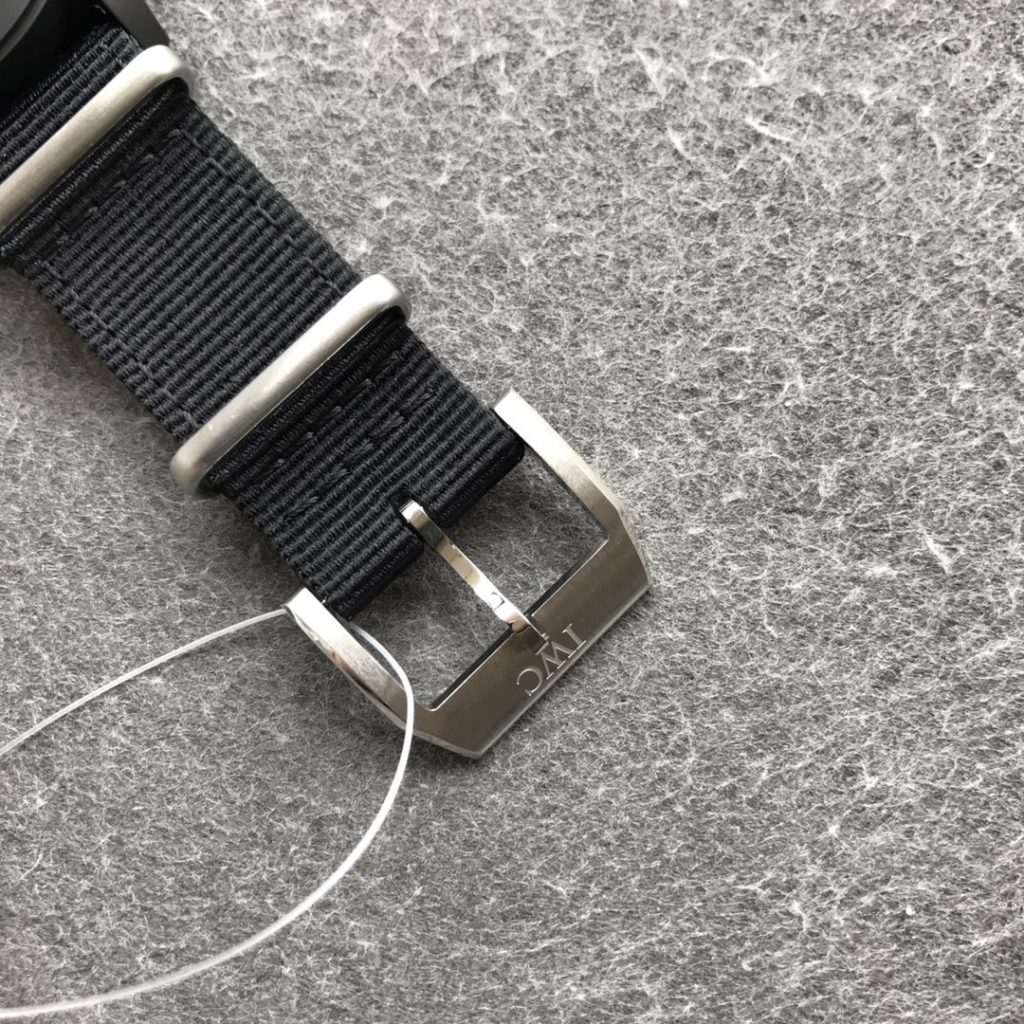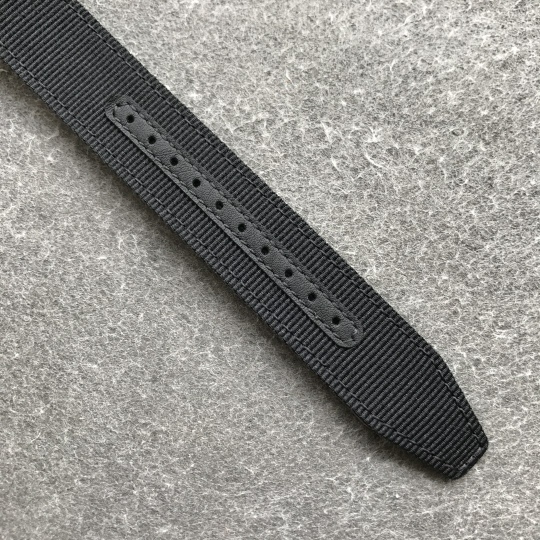 Check photos below, the new Spitfire looks better on its brown leather strap, I like the Spitfire more.