In this month, I only sold several pieces, but there are still several watches processed in the factory. And thanks for your all patience for waiting another more days. Here on my blog, the ordering process is you send me watch photos, I order the watch from the factory, then they will send the watch to me, after receiving watches from the factory, I will take photos and even videos for you before shipping. The price I emailed to you have included the DHL shipping fee, however, for some countries like Norway, I will ship by EMS because it is more secure. For Portugal, I will ship your watch through UK.
The following black Submariner 116610LN is the latest version from Noob factory, it is V7, with every detail improved from previous versions. It comes with two types of movement, one is with ETA 2836, the other is with 3135, this time I got my client the 3135 version. The biggest difference between it from other versions is that Noob factory makes the best one. And here my friend, when you receive the watch, you will find the clasp has polished engravings, which are 100% the same as genuine. The bezel markers are more delicated, it is closer to genuine Platinum tone. There is a etched crown logo in the crystal at 6 o'clock. You will find the dial lume is exactly 100% the same as genuine, actually I have given the V6 in this post, https://www.wristwatchspot.com/2016/04/12/noob-factory-published-replica-rolex-black-submariner-116610-ln-v6s-with-super-3135/. Thanks for your first order, I will ship your watch on Monday.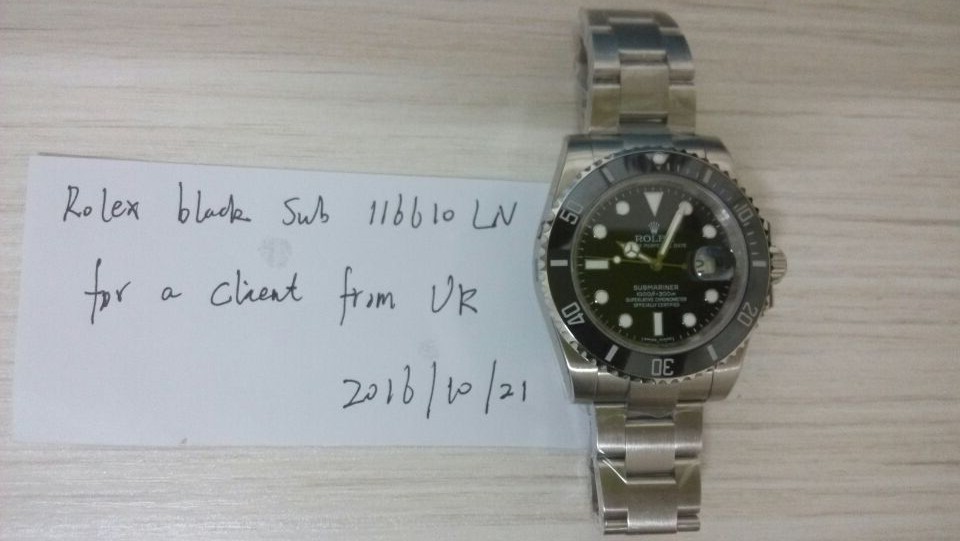 Next one is an IWC watch, it is Markus Buhler Special Edition and firstly published by KW factory. This replica does not sell as well as other IWC Big Pilot watches. From the picture below, you can see the small second hand is running on the turbine-shaped subdial at 6 o'clock, it is really working and not just a faux. The whole watch feels very good on hand, first, it has a considerable weight, secondly, the case is finished very good, without metal burrs, so the watch will give you a great wearing comfort.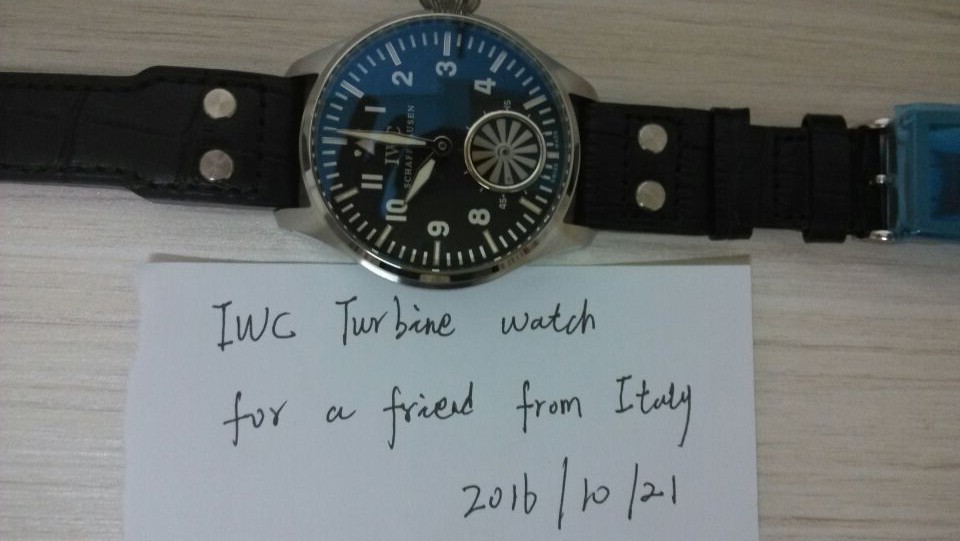 The following are three Omega Spectre replica watches for my clients coming from Italy, Mexico and USA. Recently I send my clients this steel bracelet version instead of the nylon strap version because the factory delivered all of their Omega Spectre watches with steel bracelet, and along with a free nato strap. Thie replica is my best seller here, I sold at least 5 pieces every month. All my clients who bought this Spectre watch have given me a positive feedback.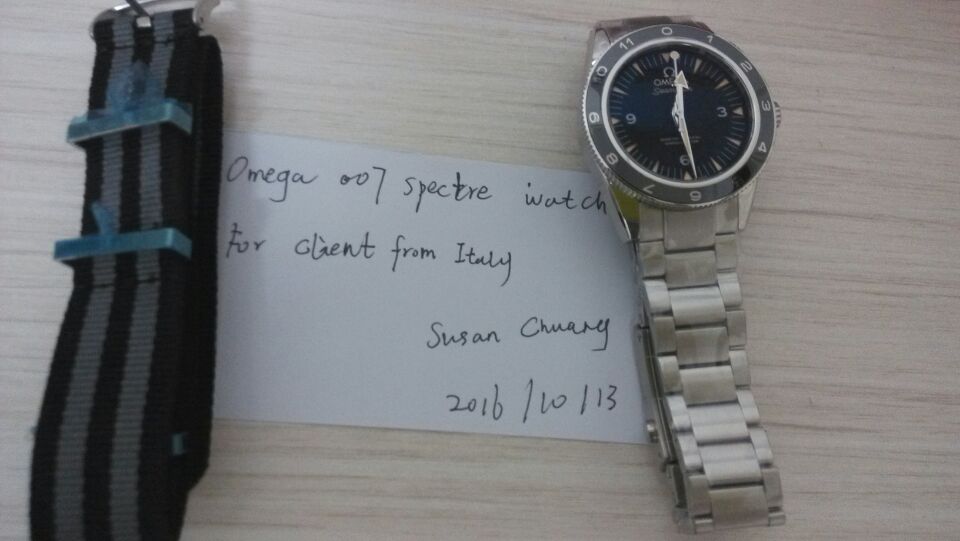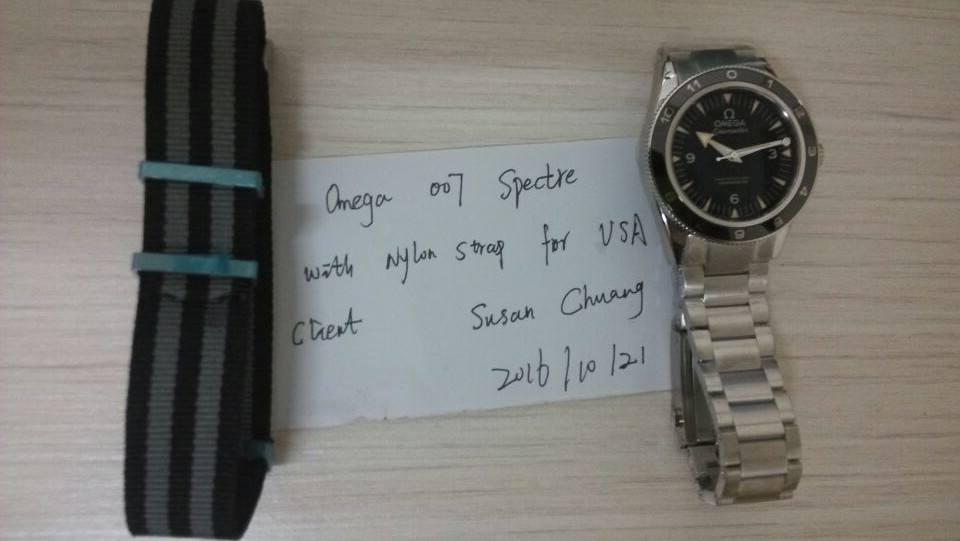 The last order is another Omega chrono watch. Full orange color, I think it is very suitable for my friends from the Netherlands. This watch is made by JH factory, with the latest clone Omega 9300 movement. Fully working chronograph with small second hand at 9. I sold one before to a client who living in the Sweden. The subdial at 3 o'clock works the same as genuine, you can push the chrono button to test, the small yellow hand is for minute chronograph and another small hand on 3:00 subdial is for hour chronograph. It needs a superior watch-making technology to achieve such a high replica level.
In the next days, I will release more information about my clients' orders. Thanks for all your trust.