Having read a lot of watches reviews on my blog and still can not decide to buy which one? From today, I will spend several days to write some recommendation reviews to help you guys to choose the best one in these top lists, which include top 5 diver's watches and top 5 dress watches I will introduce in the following two posts. Today, the top 5 hot sale diver's watches come first, in this article, I will give a short introduction of each watch, you can choose the one that mostly fits your style.
Rolex Submariner 116610 LN V6s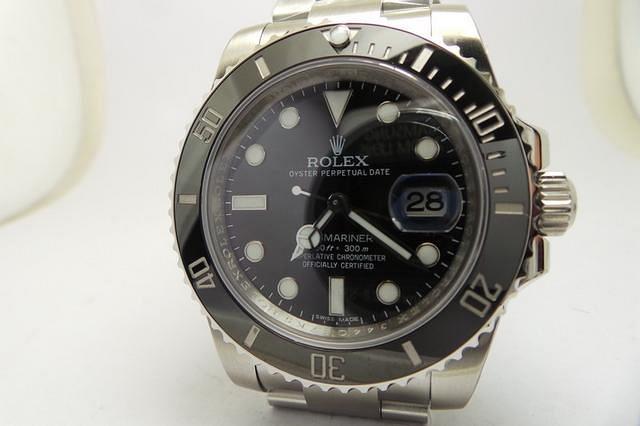 Rolex is the best-selling watch in the world and Submariner is the most popular series. In Guangzhou watch market, Rolex is the brand which factories mostly love to replicate. 116610 LN Black Submariner has always been the object of each factory. Ultil now, there are basically 3 factories having manufactured Rolex 116610 LN, they are BP, Noob and J12, certainly the best edition is from Noob, which is going to release V7. So, V6s on the picture is currently the best one. From case polishing, dial detials and movement, Noob 116610 LN V6s do the best, you can choose ETA 2836 and Super 3135 to be installed.
AP Diver 15703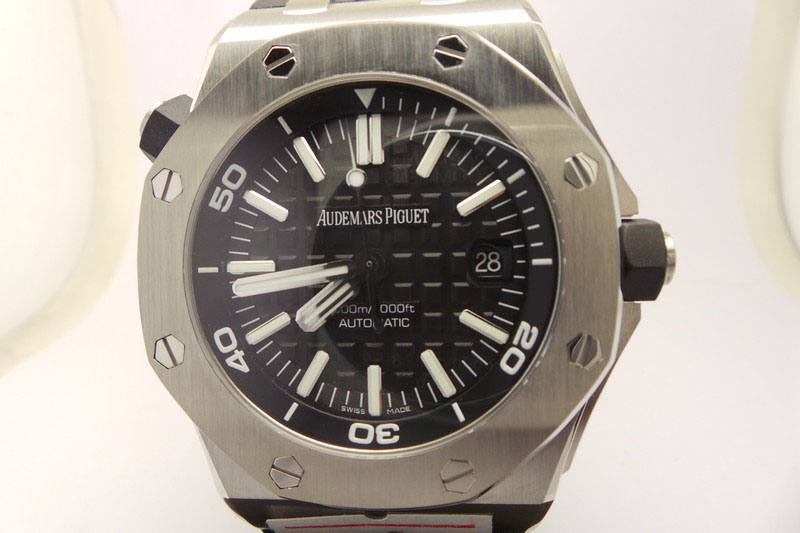 Audemars Piguet Diver 15703 has a large amount of sales in diver's watches. Every one in the watch forum will recommend you 15703 when you are searching for a good diver's watch. Its extremely thick case can resist shock and you do not need to worry it will be broken during shipping. Besides, the movement inside 15703 is Sea-gull 2824 that owns a low repairing rate. Currently 15703 is replicated by Noob, H and J12 factories, but I still recommend Noob version, whose stability and accuracy have been tested by our wearers.
Omega Planet Ocean
Besides our best seller Spectre, Planet Ocean is the hottest Omega diver's model. BP, Noob and KW all make this watch, I will recommend BP version this time. BP Planet Ocean has a better movement stability. 42mm case diameter makes Planet Ocean more suitable than other diver's watches. Black ceramic bezel will not fade if you did not scratch it. By the way, BP Planet Ocean uses clone 8500 calibre, its movement plates and auto rotor are decorated perfectly, from the see-through crystal back, the fake movement looks the same as genuine.
Tudor Black Bay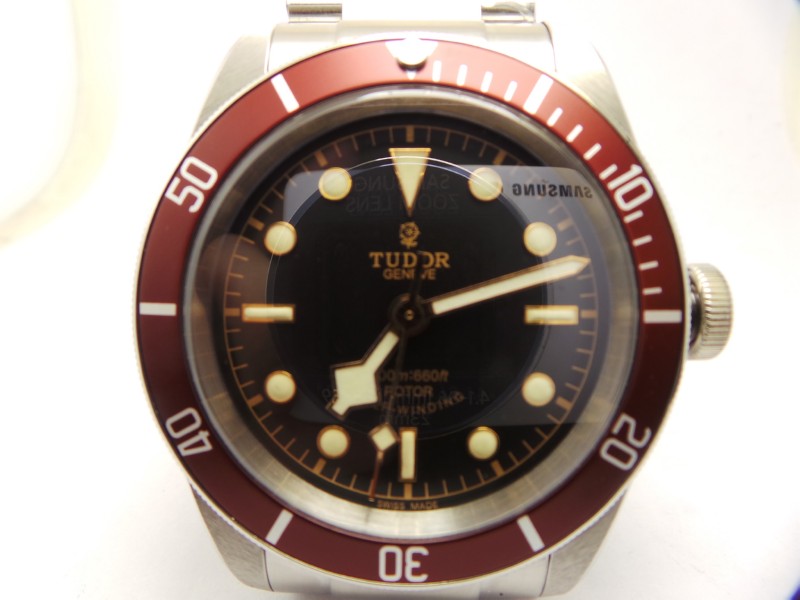 The Black Bay is the earliest Tudor replica released in our market. ZF made the best version and Tudor Black Bay indeed raised a storm in watch market in 2014 after it was released. Some people buy it because of its charming red bezel, some buy it because the Sea-gull 2824 is very stable and accurate. I have worn one Tudor Black Bay to the boutique and compare it with genuine, all details of ZF Tudor Black Bay looks the same as original, even the watch expert there can not tell it as a fake.
Blancpain Fifty Fathoms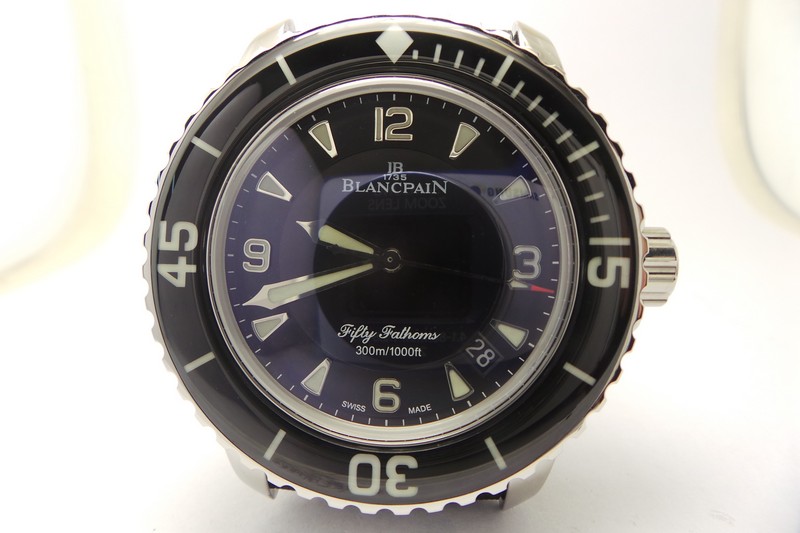 Blancpain Fifty Fathoms replica has the highest price among this top 5 watches list. Made by Noob, Blancpain Fifty Fathoms features a sapphire crystal bezel, that's the biggest difference between it and other brand watches. The bezel markers and hour markers as well as hands all use original Swiss Superlume material, so the watch will emit a strong green light in the dark.
Ok, the articles above give a sumarry of top 5 best-selling diver's watches, which one is the best style you want to own?