It seems to be the first post about watch repairing in my blog, I have prepared a lot of document materials about this field before, but still felt that such things should be talked by professionals rather than me – a beginner. Watch repairing usually needs a lot tools and experience, but I am a blank paper in this aera so I never wrote watch maintenance articles in this blog.
Today, one of my clients told me that the clasp of his newly bought Datejust watch easily open, so here I taught him a simple method to solve this problem.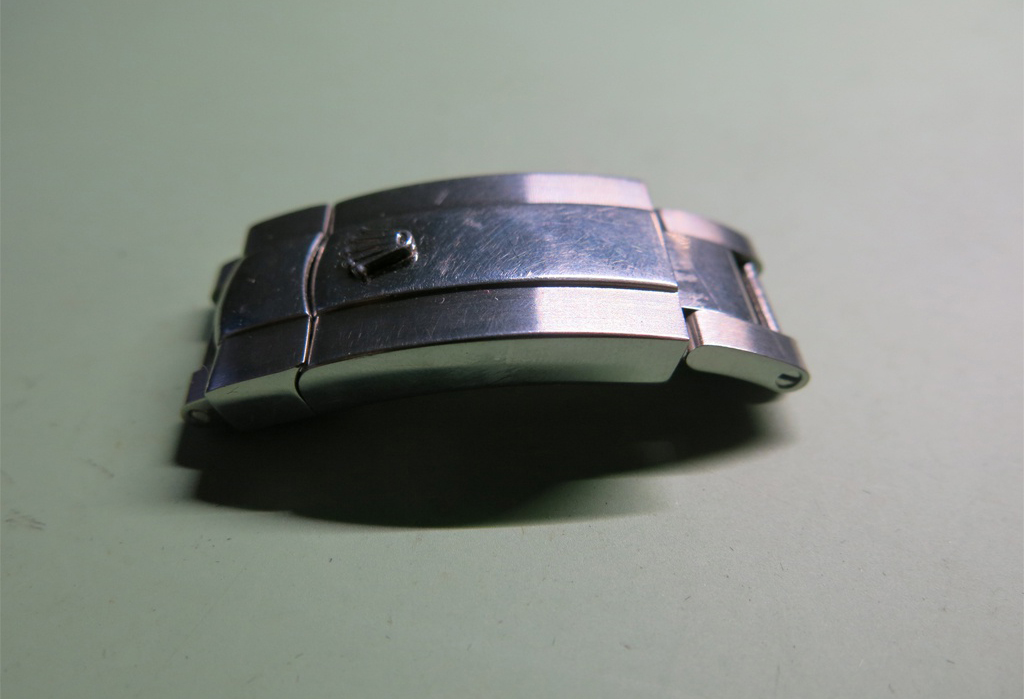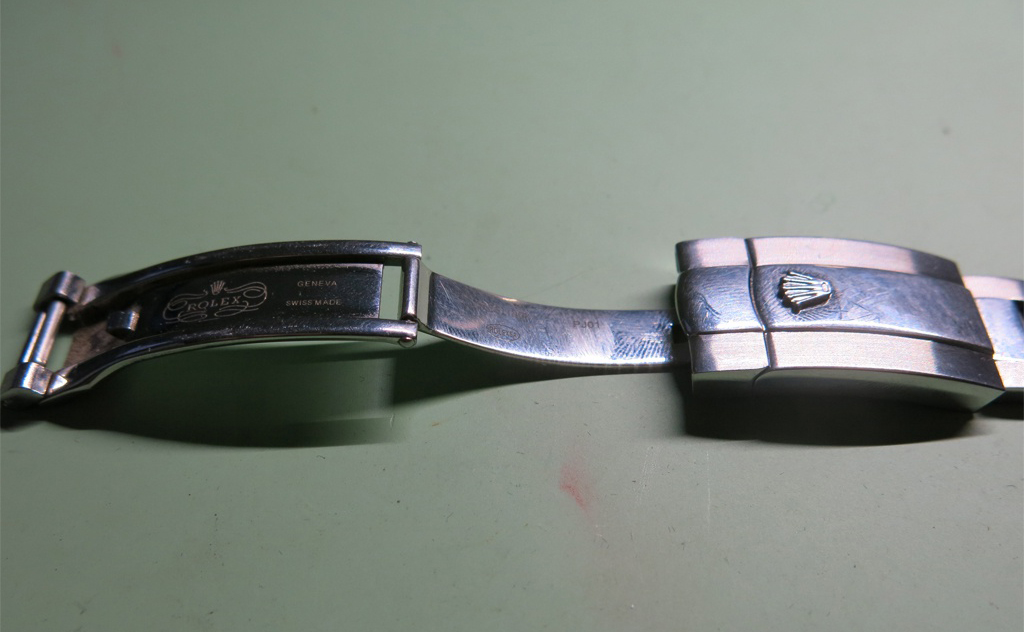 We can clearly see that his clasp looks a little unusual, so that it will easily open even by a gentle touch.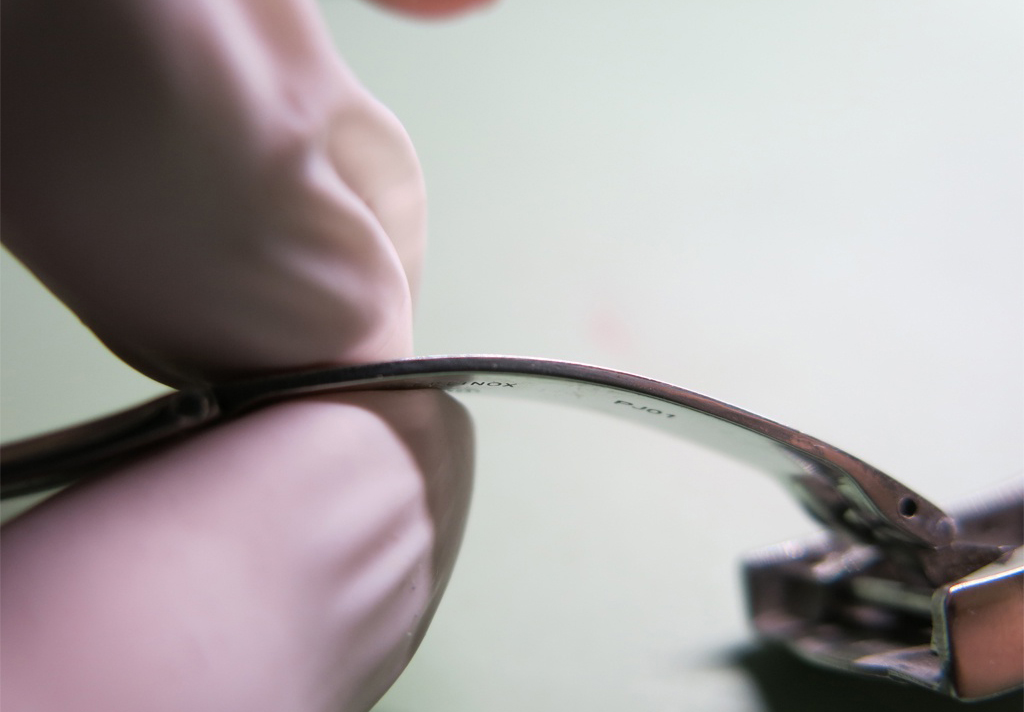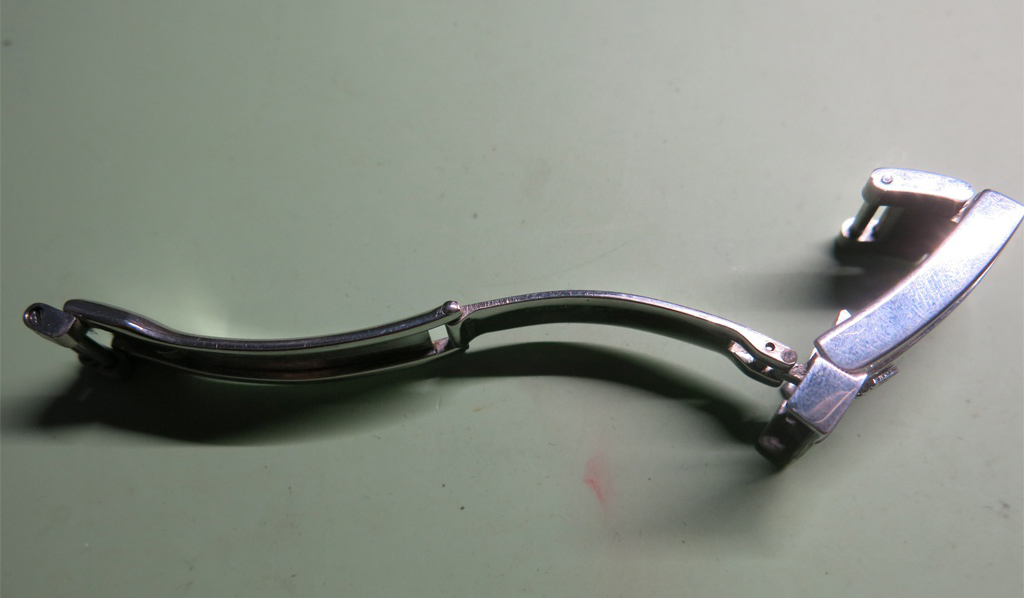 It is easy to fix this, hold the right part of the clasp with your fingers, and then bend it upwards a little.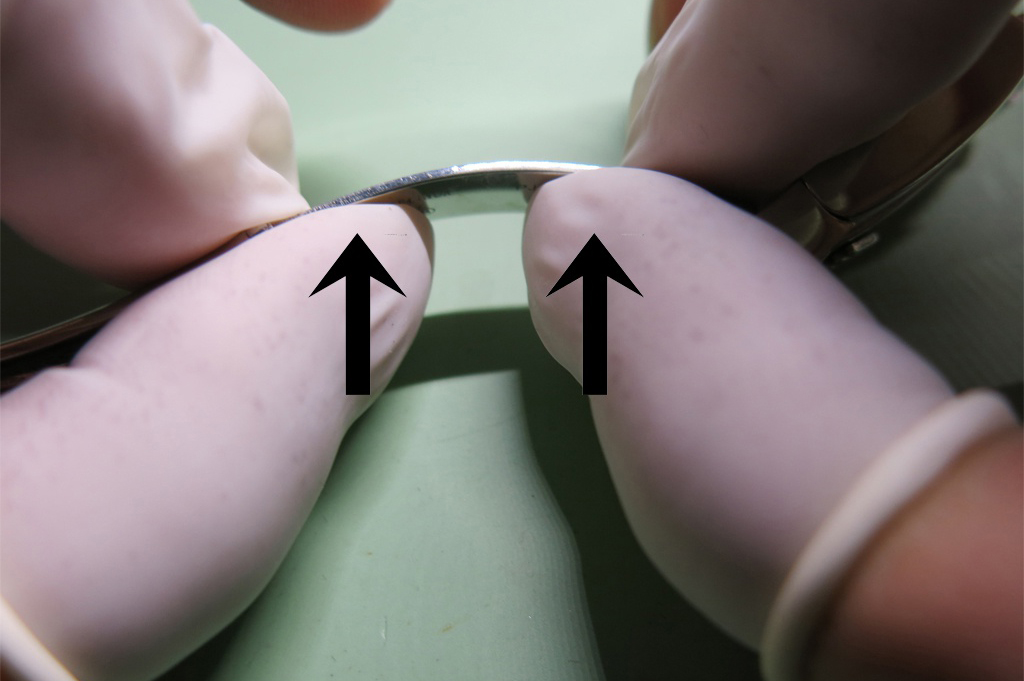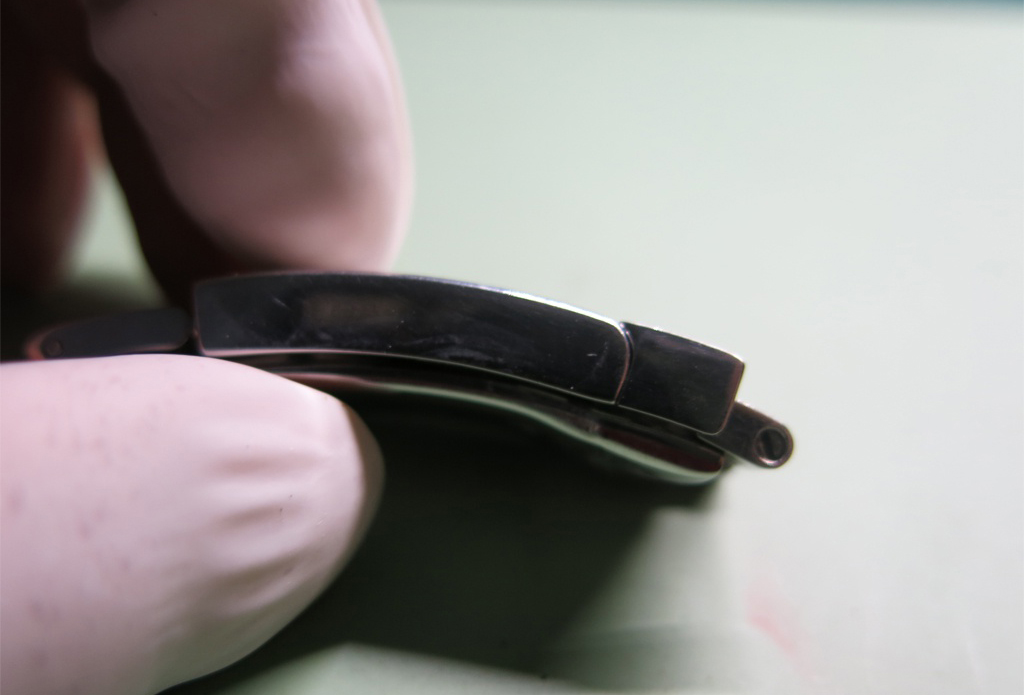 Ok, it is done. This repairing method is suitable to be used on any types of deployant clasp, whether your watch is a replica or genuine, you can use this method to fix. This is related to the properties of metal material, it is not a quality problem.