Well, finally get back to work on such a rainy today and want to share some great news with you now, yes, I am the guy who often publishes the latest replica watch news from the market, including the news coming from different watch manufacturers. I have been in this area for nearly seven years and know these potential rules, so if you wanna know more information about the replica watch news coming from China, just leave your comment.
Today, I am going to introduce a replica watch that is being discussed hot in recent days, it is a Blancpain Fifth Fathoms replica and made by Noob factory, which is also named Noob Maker or Mr. Creme De La Creme. I believe every person who likes or plays replica watches in depth know this factory, because it makes a lot of high end replicas such as PAM 005, PAM 111, Subs, etc., this replica Blancpain watch is the latest creation from them, it is highly welcomed as soon as being released.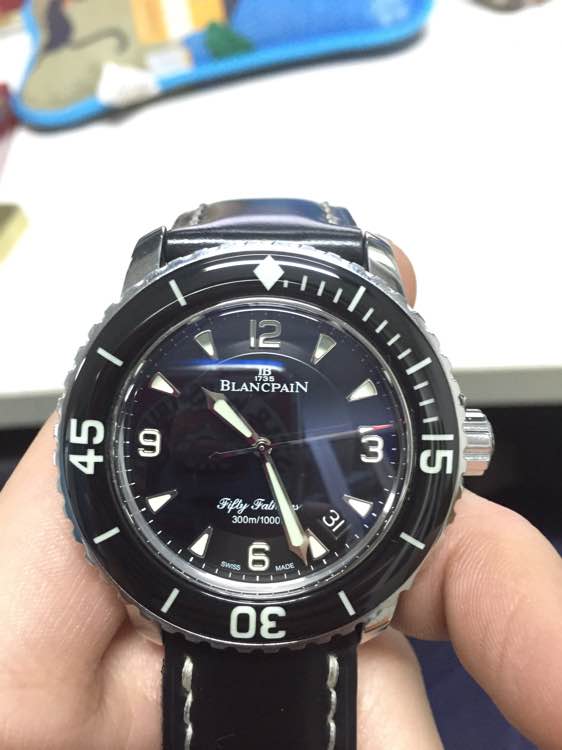 Actually there is already Blancpain Fifty Fathoms replica watch in the market before, but this one is the best ever made. All those published before are bad fakes whether they have wrong dial lume or single AR coating. This one from the Noob factory is a 1:1 replica from the genuine watch, the first super Blancpain replica watch released from the Chinese replica watch market.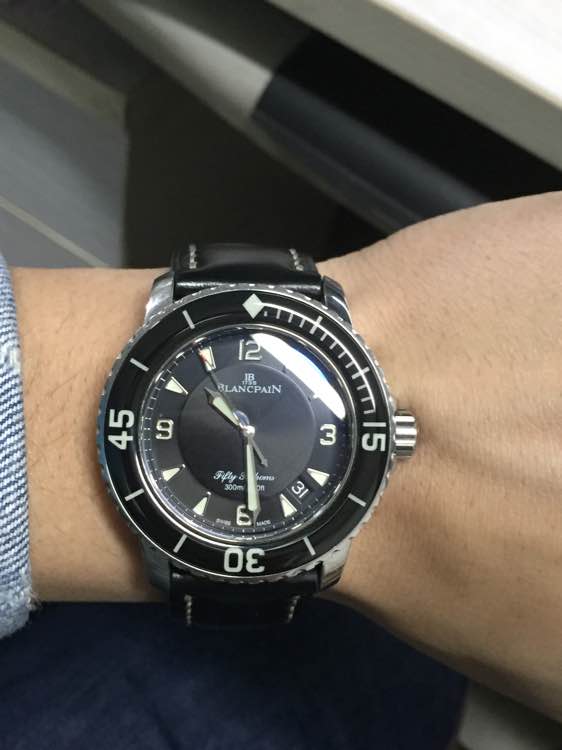 Look, how does it look on my wrist? The 45mm case can perfectly fit my wrist. I changed the golden movement myself, so the movement installed in this watch is a genuine ETA, I like the surprise which it brings to me after doing my franken work. The unchanged movement should be Asian 2836-2, which I believe it is cloned from the Seagull movement. Why I choose this one among so many good diving-style replica watches? Because I like the way it displays the time, bezel and dial are covered by thick sapphire crystal that features AR coating in and outside. The dial lume is strong and its color is close to the genuine, I want to say again it is very big strong and durable, last several hours.